My brand new 2013 Tacoma DCSB off-road Edition in Magnetic Grey Metallic purchased September 2012. First truck ever!
I would like to start by thanking TW for helping me in so many ways. Very nice and patient group of guys and gals willing to help explain and give advice where needed. Also helping spend my money….
Compared to others here on the forum and where I want this build to go, I really haven't done anything
'To-Do' Spring/Summer 2014:
- Center console lock mod
- front tints to match rear (maybe)
- Fumoto Qwik Valve
Current 8/3/14: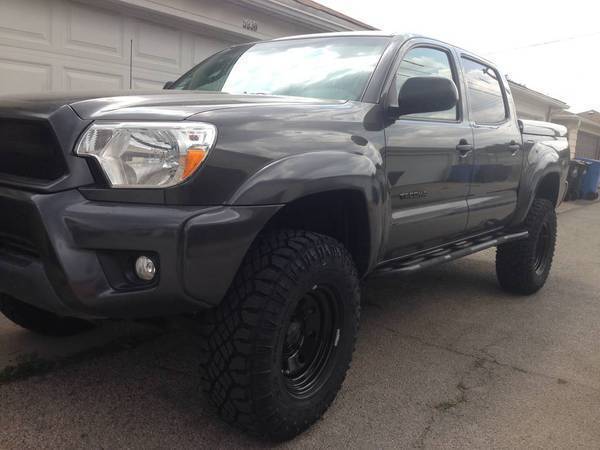 6/23/14 Badlands trip with NWiTaco and LoadedTaco:
6/21/14 - Almost 2 years of owning her, hit 10,000 miles: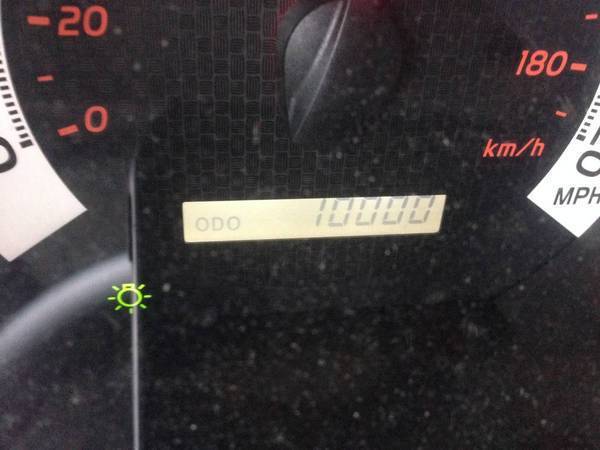 4/5/14: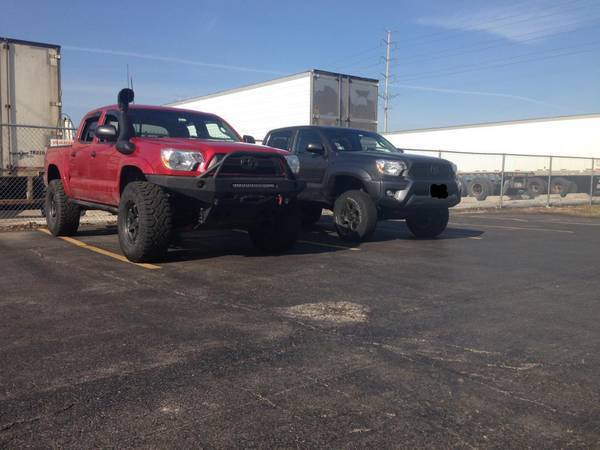 Flex test; full OME suspension with sway bar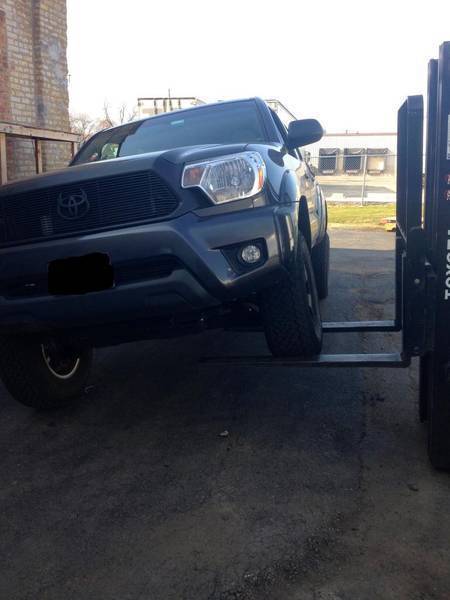 Much HP FTW!!
MODS:
Suspension:
Front:
OME 885 Coils
Nitro Charger Sport Shocks
LR UCAs
Top Plate Spacer
Swaybar relocation bracket
Rear:
OME Nitrocharger Sport Rear Shocks
Dakar leaf pack with D29XL add-a-leaf
CB Drop Kit
LINK
Wheels:
Wheeler's Steelies 16x8 4.5 backspacing
LINK
285/75/16 LT Duratracs Load E
Armor:
Avid Off-Road
Sliders w/Kickout (converted 5/17/14 from Bolt-on to weld-on thanks to NWiTACO)
B.A.M.F LCA skids
Pelfreybilt
IFS skid
Pelfreybilt Mid skid
Pelfreybilt Transfer Case skid
Pelfreybilt Gas Tank skid
Diff Armor plate thanks to NWiFAB/NWiTACO!!
All-Pro
E-Locker "Skid"
Exterior:
Color matched Ranch
Tonneau cover
Tacoma bed mat
Removed mudflaps
Plasti-Dipped Emblems (Black)
Plasti-Dipped Rear Bumper (Black)
Black "TRD Off Road" bedside stickers
LINK
Custom, built-by-me Satoshi w/ devil horns
First gen mud flaps (REAR ONLY)
Tundra 4x4 emblem
LINK
DIY Undercoating
Interior:
DIY Console Organizer (REMOVED 8/7/14 - replaced with Salex Organizer)
ScanGuage II
Wet Okole seat covers
2 Maglites mounted on underside of console arm rest
WeatherTech
FloorLiners
LINK
ImMrYo Rear-View Mirror Lift Bracket
Hypertech Speedometer Calibrator
LINK
USED Salex Center console and Glovebox Organizer
BirdDawg Heavy Duty Tech Deck
Ram ball mount; iPhone Ram mount; Ram Mount Composite Short Double Socket Arm
Communications:
Cobra 19DXIV 40 Channel Mobile Compact CB Radio
LINK
Cobra HG S300 Highgear External Noise-Cancelling Speaker
LINK
PA Horn SPEAKER w/ Plug & Wire - 5 inch for CB / Ham Radio
LINK
4' Firestik
BAMF CB Antenna Mount
LINK
Lighting:
Jumper's white LED dome and map lights
DIY Bed LEDs
LINK
Flyzeye's LEDs (cup holder; REMOVED 9/7/14 for Tech deck install, center console and glovebox)
Hood LEDs
21" SR Blitzpro LED bar
30" AVEC DR CREE LED bar w/ interchangeable Black and Amber Rigid covers
LINK
LED license plate LEDs (rear)
Security:
Pop & Lock
Window security bar mod
LINK
Tailgate Anti-Theft Mod
LINK
Bed Mat Security Mod
Bed Storage Locks Mod LINK
http://www.tacomaworld.com/forum/2nd...-write-up.html
Gates Locking Gas Cap
LINK
Miscellaneous:
Toyota Bed Mat
CravenSpeed Stubby Antenna (REMOVED 11/22/13 - replaced with OEM antenna cut to 13")
Additional D-Rings in Bed
LINK
Coca-Cola bottle opener
LINK
DIY Tool mount (bensonX)
LINK
Diff breather mod
LINK
Horns relocation mod
Redline Tuning
hood struts (all black)
LINK
Andres Devil Horns
LINK
Extended brake lines (front and rear)
LINK
SuperBumps (front and rear)
LINK
CMC (cab mount chop)
Trailer harness relocation mod
LINK
Blue Seas fuse block and circuit breaker
Various
OTRATTW
switches
LINK
Remote Start
HELLA SuperTone Horns
DIY fishing rod holder
Trasharoo Bag
Recovery:
Basic tool kit
First aid Kit
Jumper cables
Billet 4x4 solid steel receiver bracket w/ shackle (rated to 20,000 lbs)
LINK
Various Shackles
ARB recovery strap
Tow strap (
Harbor Freight
)
30' Bubba Rope
LINK
CHEAPEST PRICING!!
Replacement HD front OEM tow hook
LINK
Hi-Lift Xtreme and various accessories
small shovel
ClayCrusher's soft shackle (2)
"Near" Future Plans:
- BHLM/BTLM (still researching…)
- front tints to match rear
"Down the road" plans (somewhat in order):
- 4 x RI Duallys (foglights in the front; reverse lights in the rear)
- Pelfreybilt front & rear steel bumpers (upgrade to 886 in front)
- Winch
- TRED Recovery Ramp
- rock LEDs lighting
- Bed Rack
- RTT
- onboard air
- ARB air locker
Stock (best one I could find):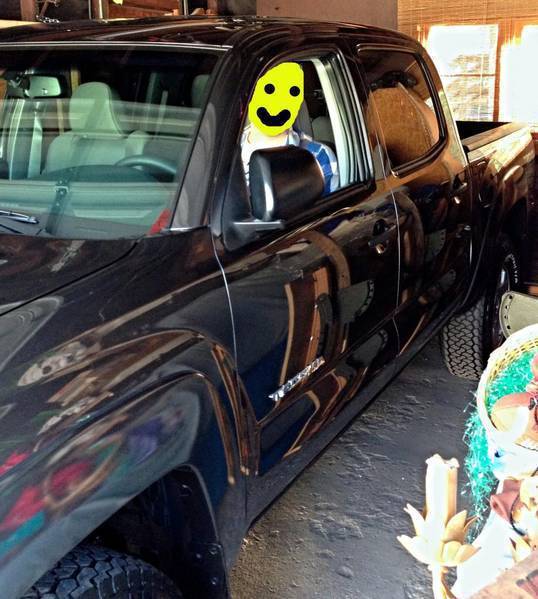 Bed LEDs w/ switch wired to cab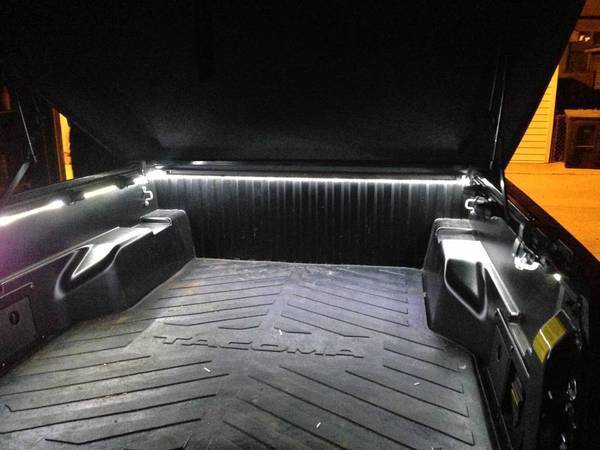 Lockable Bed Storage Mod
LINK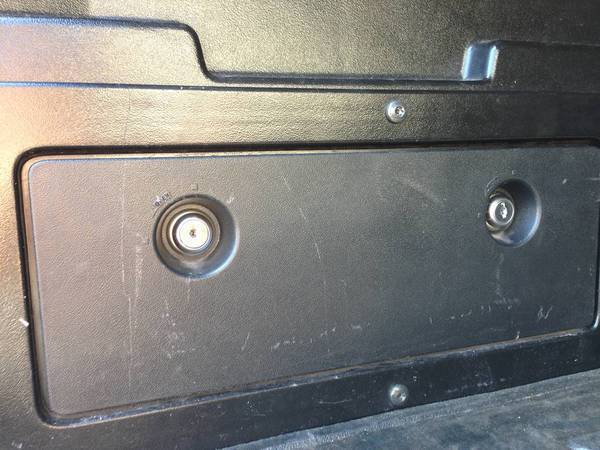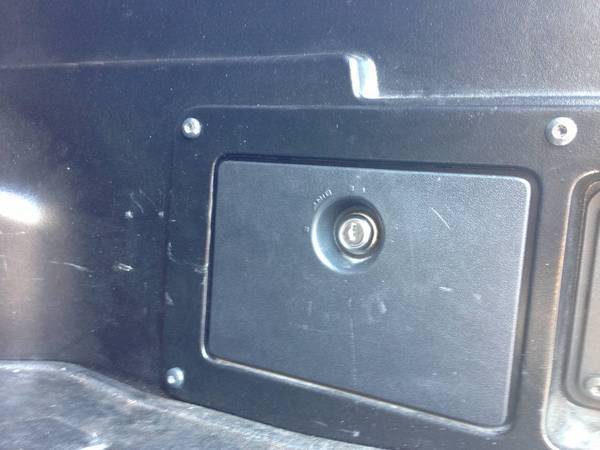 DIY Tool mount (bensonX)
LINK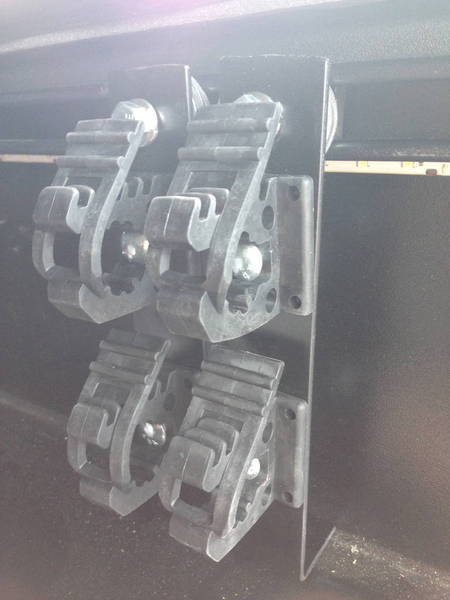 Wet Okole Fall 2013 Group Buy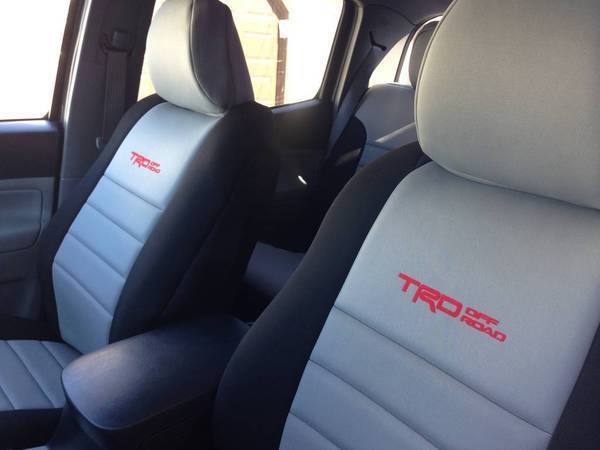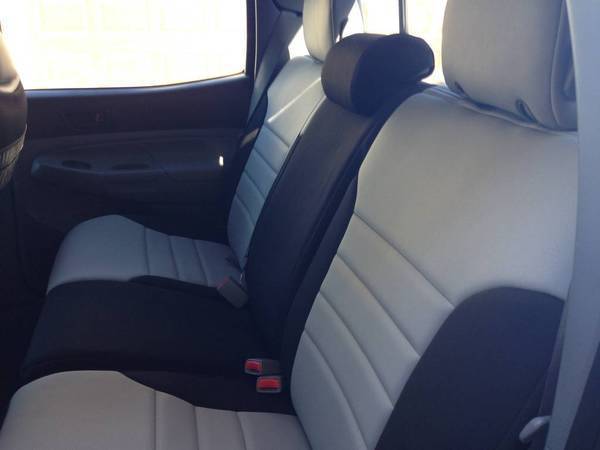 Replacement HD front OEM tow hook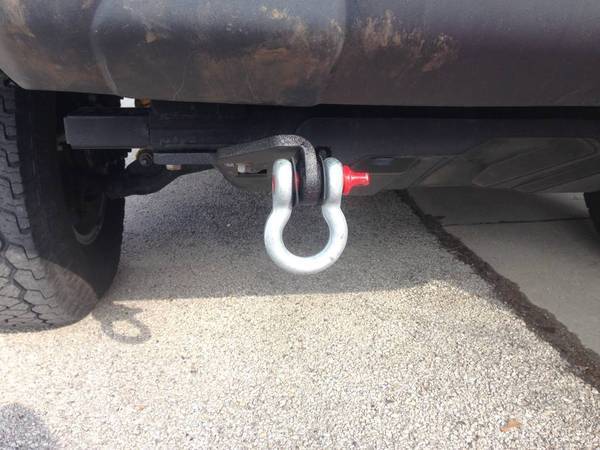 I did the trailer wiring harness relocation. Overall, I am happy just not really what I wanted
oh well, beats breaking it on the trail and having to replace it
Mounting it was a S.O.B but it is solid. I really only use it twice a year; if it comes loose, I will have to get something that bonds better.
Pelfreybilt IFS Skid: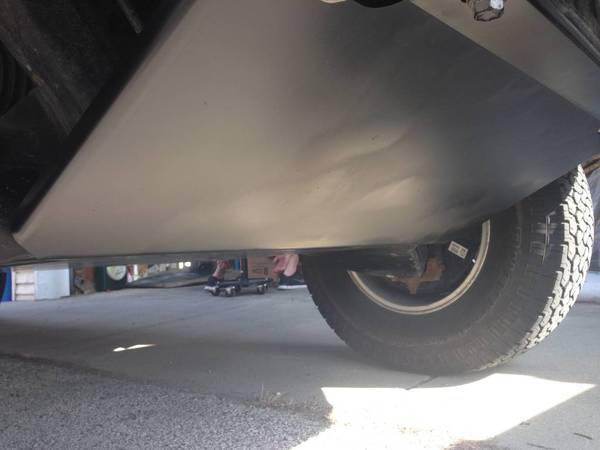 More Pelfreybilt protection: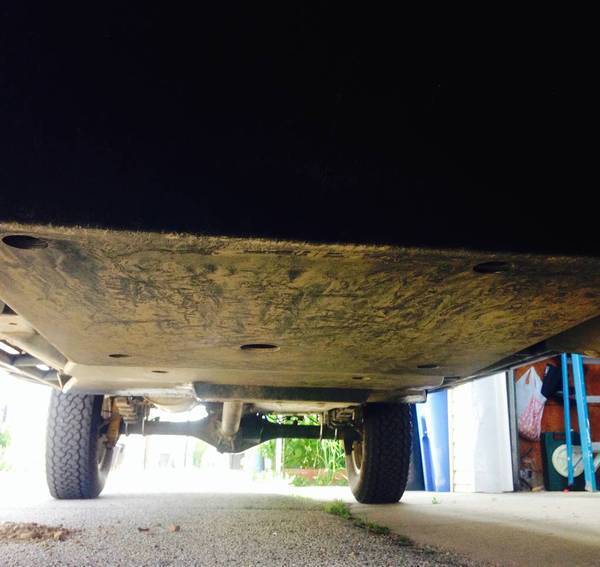 Blue Seas fuse block and circuit breaker mounted and wired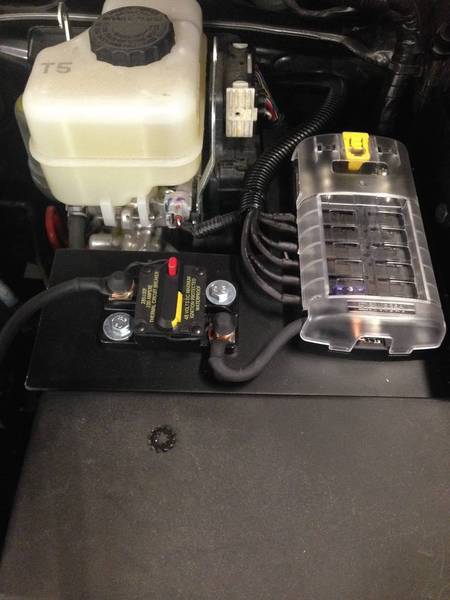 Switches in their new home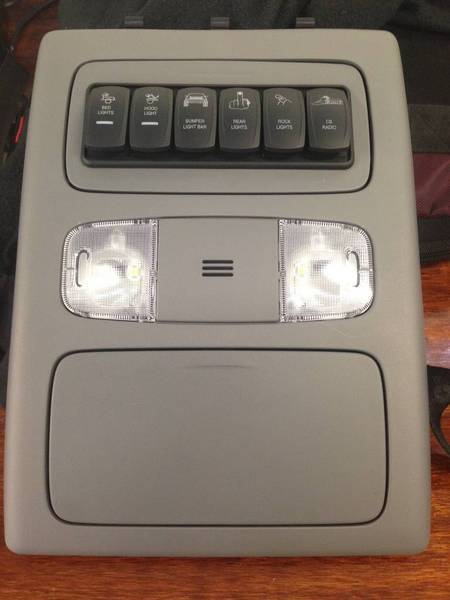 Switches lit up!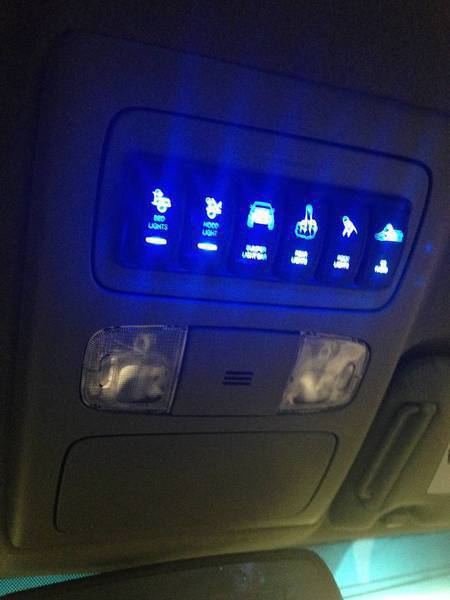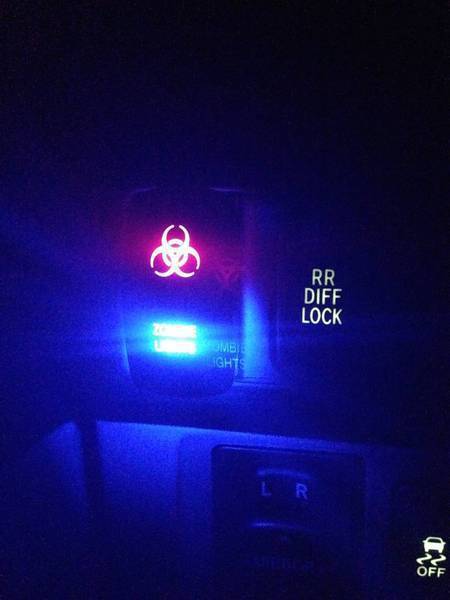 CB installed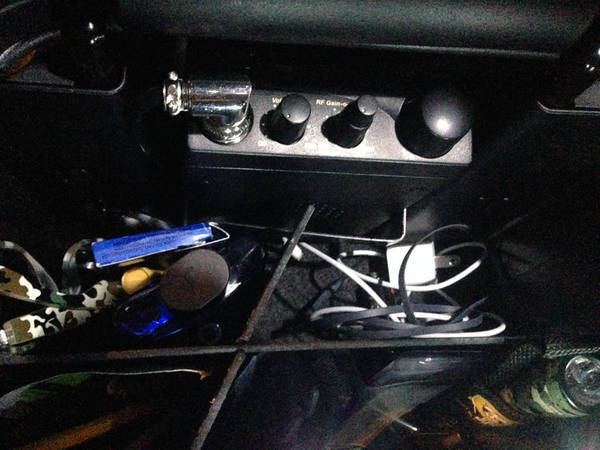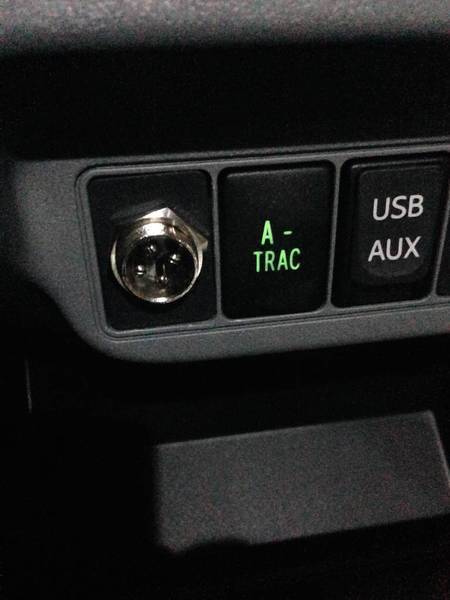 Hood LEDs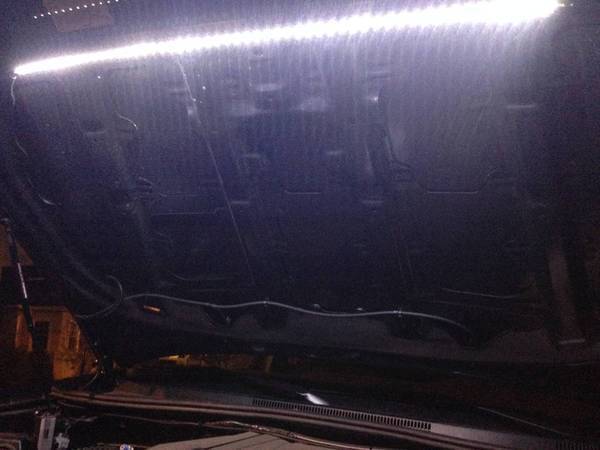 Satoshi mounted: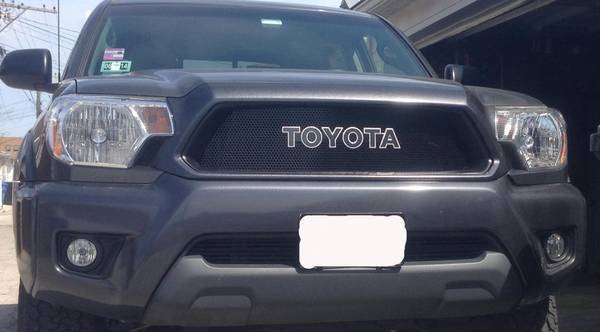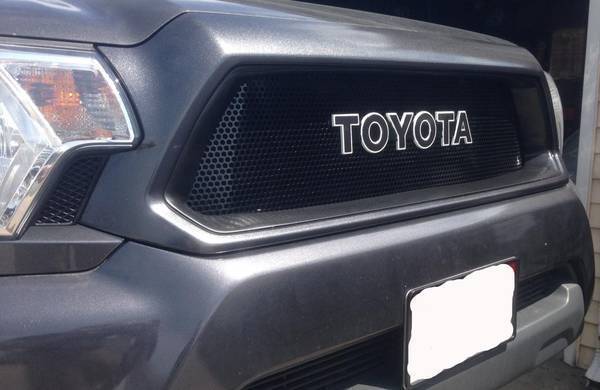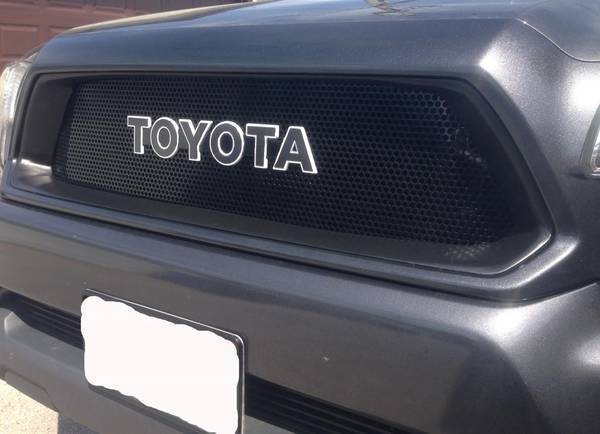 Sliders converted!!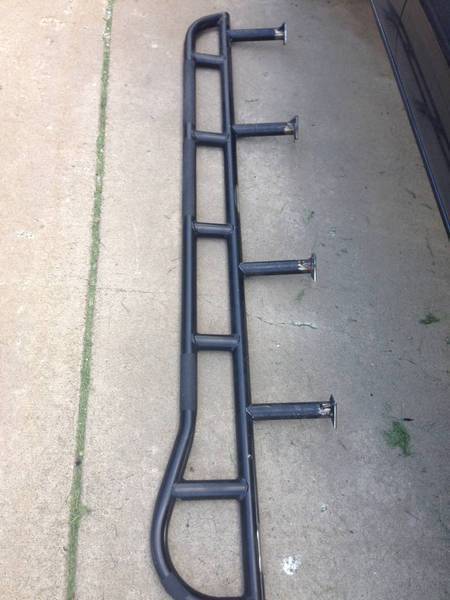 Custom NWiFab diff armor plate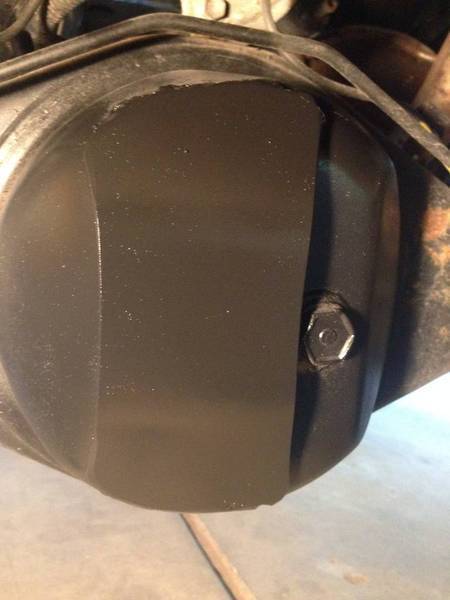 First gen mud flaps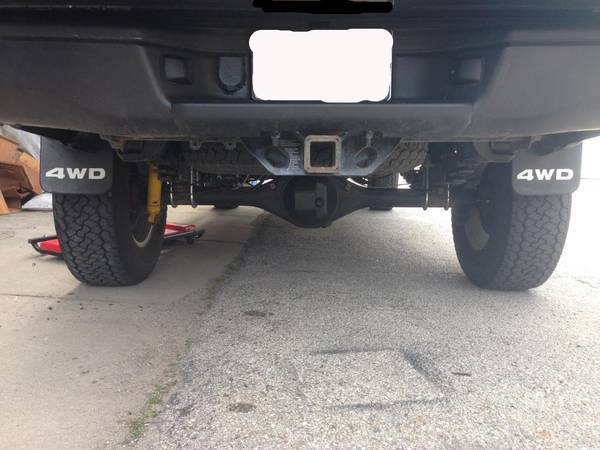 HELLA SuperTone Horns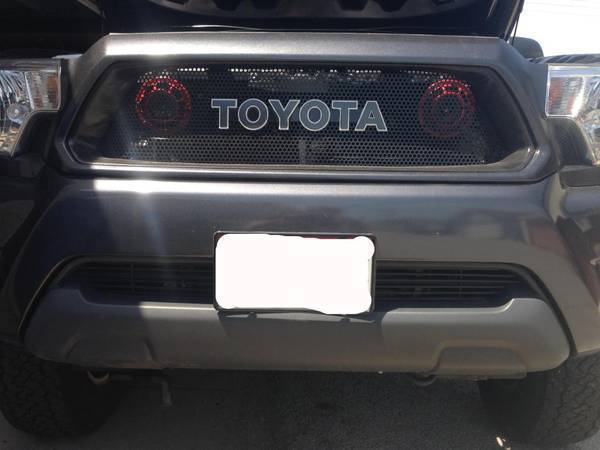 BlitzPro 21SR LED bar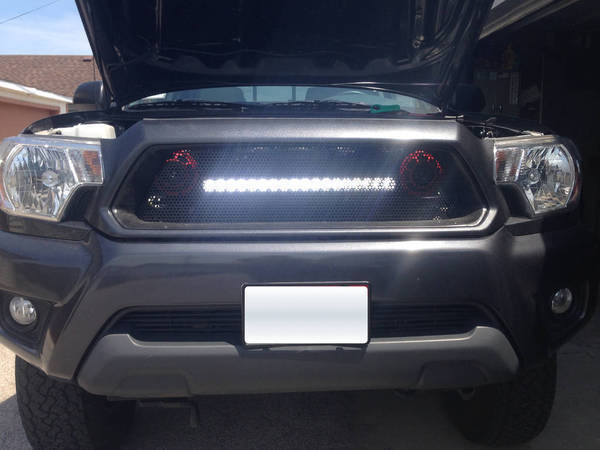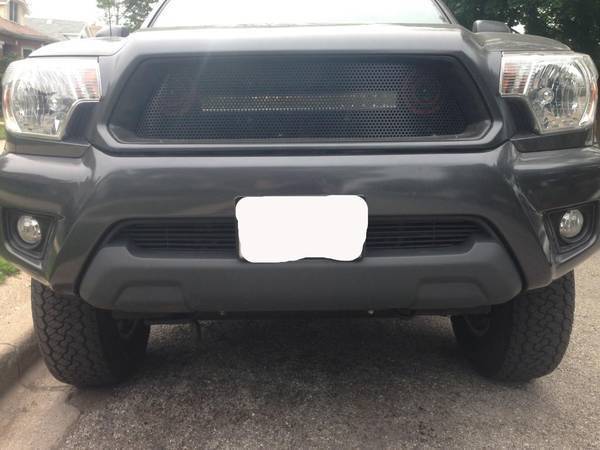 21SR and 30 AVEC CREE LED BAR night shot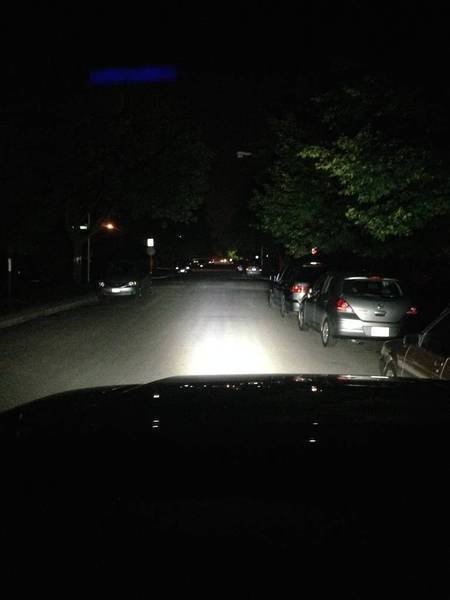 GRILZ!