Current Mods:
Suspension:
Bilstein 5100's @ 1.75 in the front
TSB Rear
Tires/Wheels:
17x8.5 Lvl 8 Guardians
265/70-17 Hankook Dynapro ATM
Exterior:
Anytime fog mod
De-badged
De-flapped
Painted Lower Valance
Color matched Grille
Scooped
Osram Nightbreakers
Hidden Hitch installed
Softopper
Rockin the Tacomaworld.com sticker
Interior:
Removed rear head rests
Weather Techs
LED Interior lights
Flyzeye'd A/W/A
Cover King Neoprene covers
...
Previously I have driven a 78 Ford Fairmont, first car, a 74 Chevy Nova, two 4x4 Ram 1500's '99 and '01 and a '04 Ford Focus ... which while driving to work one day was hit from behind and totaled.
The insurance company gave me 6 days to find a replacement vehicle. I looked, and looked, and looked but nothing was near where I wanted. I wanted a Tacoma 09-10, V6 4WD, Dbl Cab in MGM or SW. In the evening of day 6 I was actually headed to buy a Mazdaspeed 3 sweet little hatchback as I had given up on finding a Tacoma in my price range. Right before I left work I did one more search and this SW Tacoma popped north of me in Bellingham. I called and evidently it had just had it's price lowered because it had been on the lot for a few months ... the only downside was that it was an Access Cab. I decided to pile the family in and head north .. if we could all 4 fit I would buy it.
Surprisingly .. we fit. Snugly.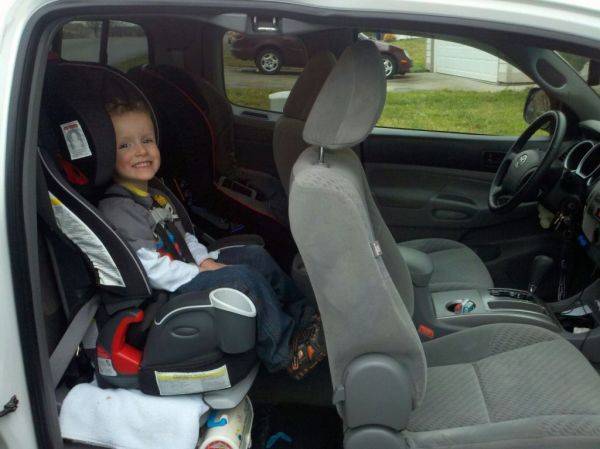 This is new in the driveway ..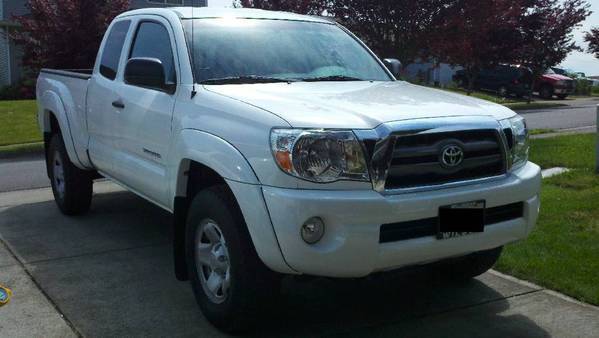 First mod done within a month was the Foglight mod. Shortly after I took the badges off and front flaps off.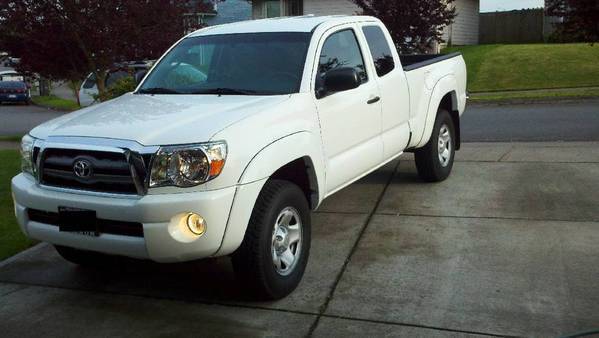 Next up was plasti-dipping the front lower valence. I did this expecting it to be temporary and to see if I liked the look. If I did I would replace the plasti-dip with something more permanent. Needless to say .. 2 years and some months later the plasti-dip still looks great. I also ordered a color matched front grille from a 2011 to go with it.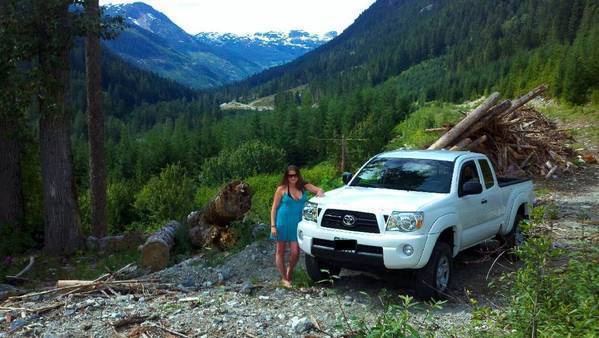 Next up was a hood scoop that a member wanted to get rid of relatively close to me. I swung by his place on the way back from a Whistler trip.. also picked up some all weather mats from another member in B.C.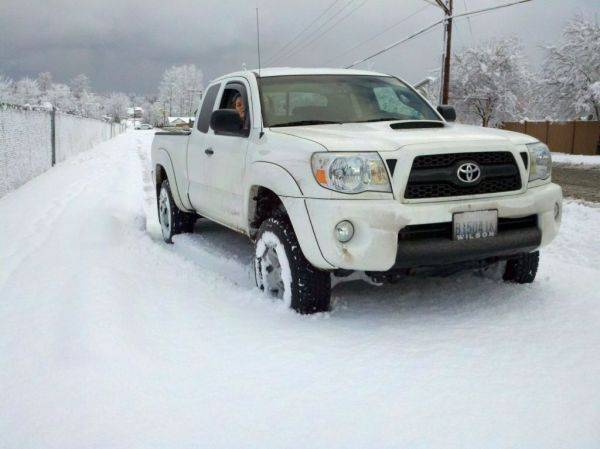 I then got the ok from my wife to get Billies in the front and the rear TSB done before I was out of warranty. Within a few months of that I got new shoes. Hankook Dynapro's and Level 8 Guardians.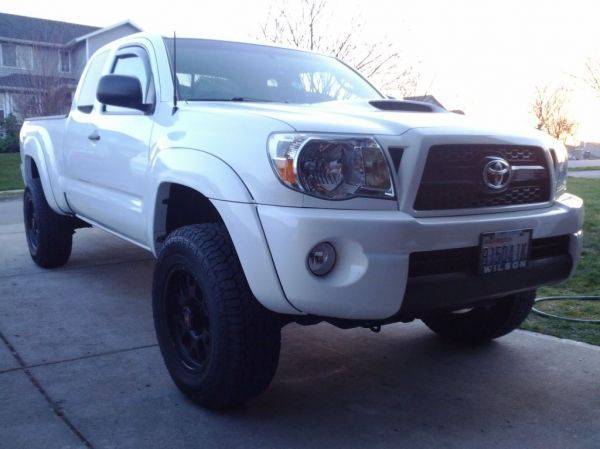 After several camping trips and cold weather trips we decided we needed more room and a place to keep things dry. I didn't want a canopy as I didn't want to store it or deal with it when I didn't need it. I decided to go with a Softoppper... this has turned out to be my favorite purchase for my truck.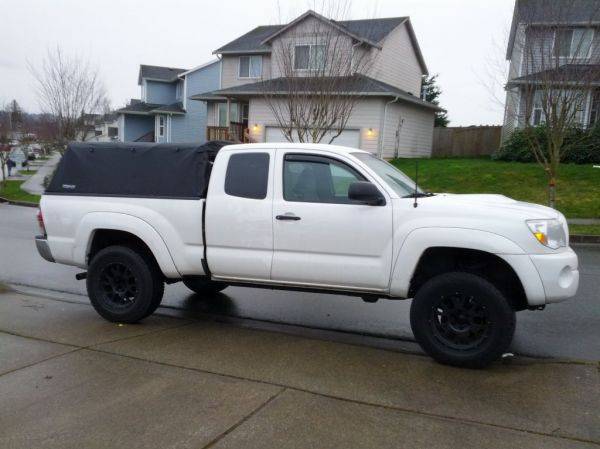 For the most part I'm "done" modding with anything major. This trucks first job is to get me to work everyday which is about 80 miles round trip. I don't want to do anything that will kill mileage or cause too much extra wear.
Some random pictures..
Ferry trip home: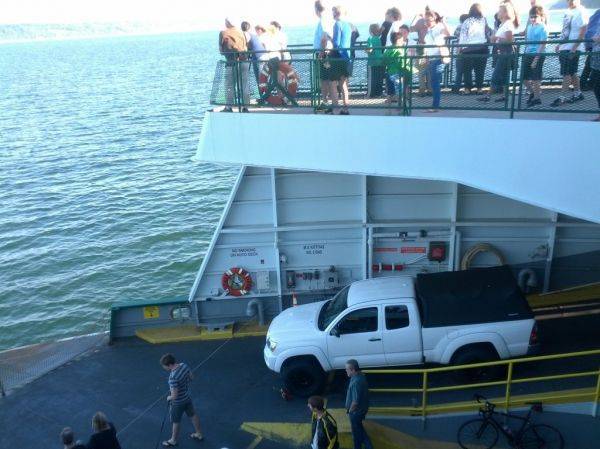 Playing the Mt. Baker snow: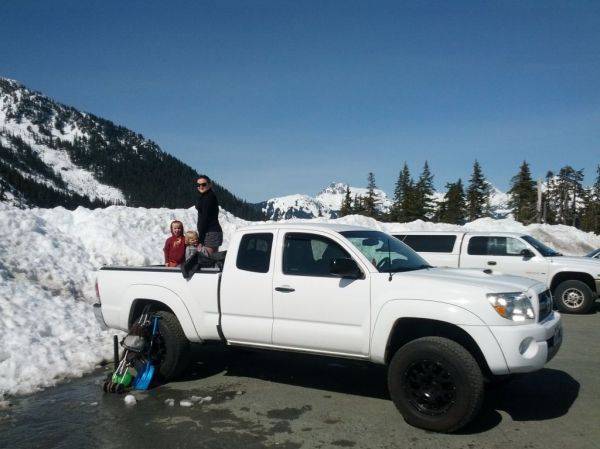 My sons at the Washington coast: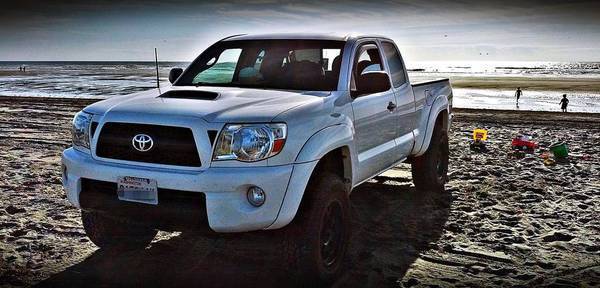 On top of Mt. Pilchuck: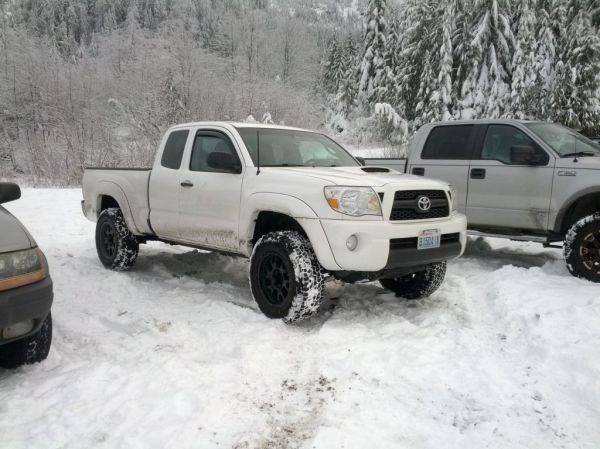 Precious cargo 1: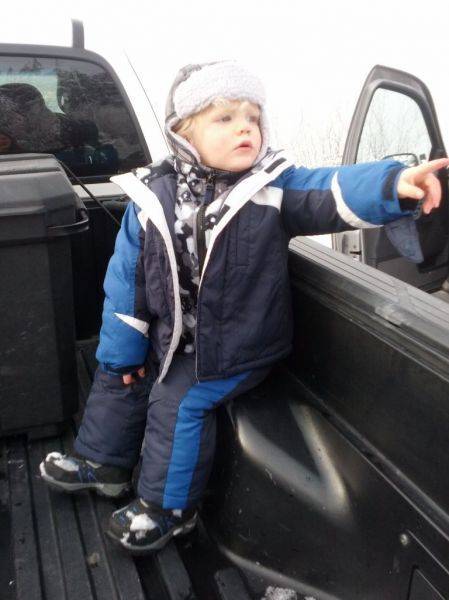 And 2: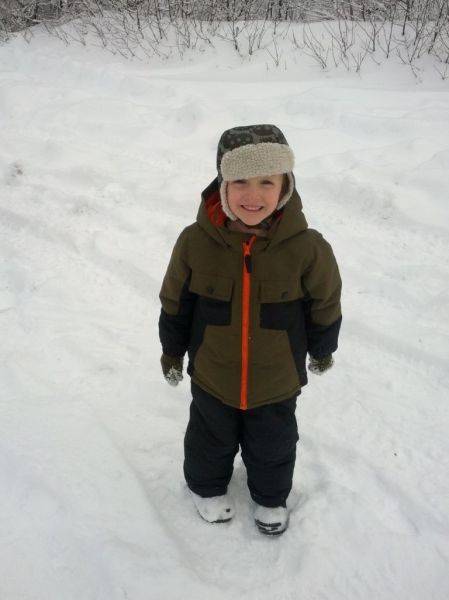 At it's cleanest: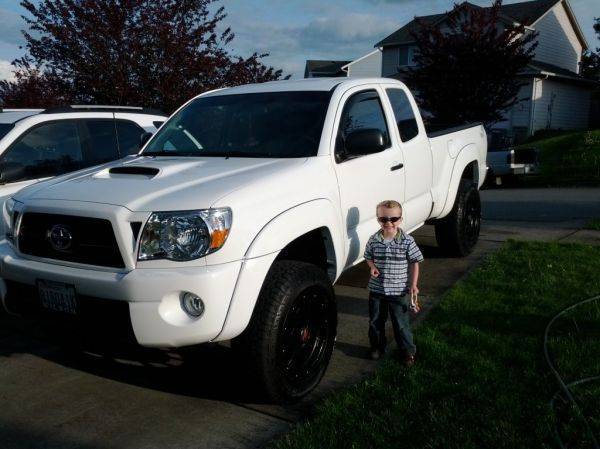 Top of the world: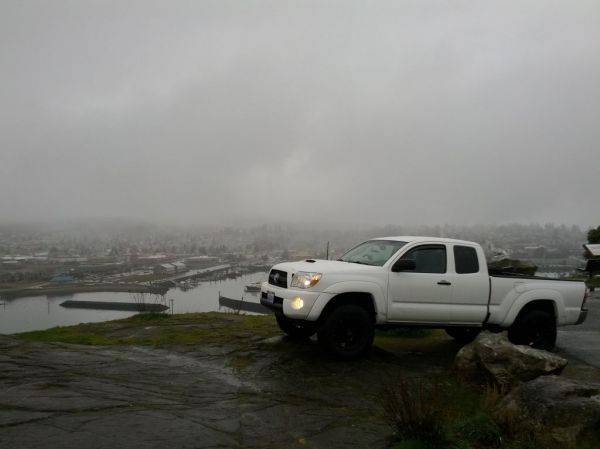 The ad that had me drive to Bellingham: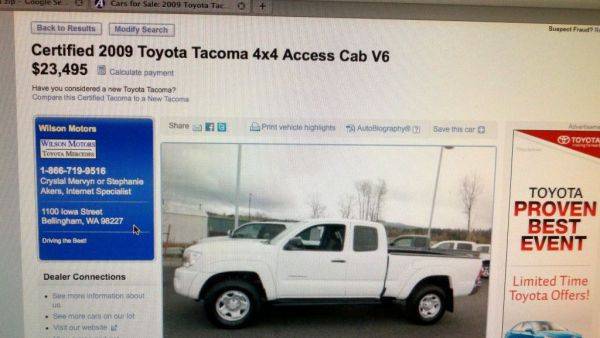 Thanks for looking! I'll clean this up a bit later ..