Thought I'd start one. How she sits now...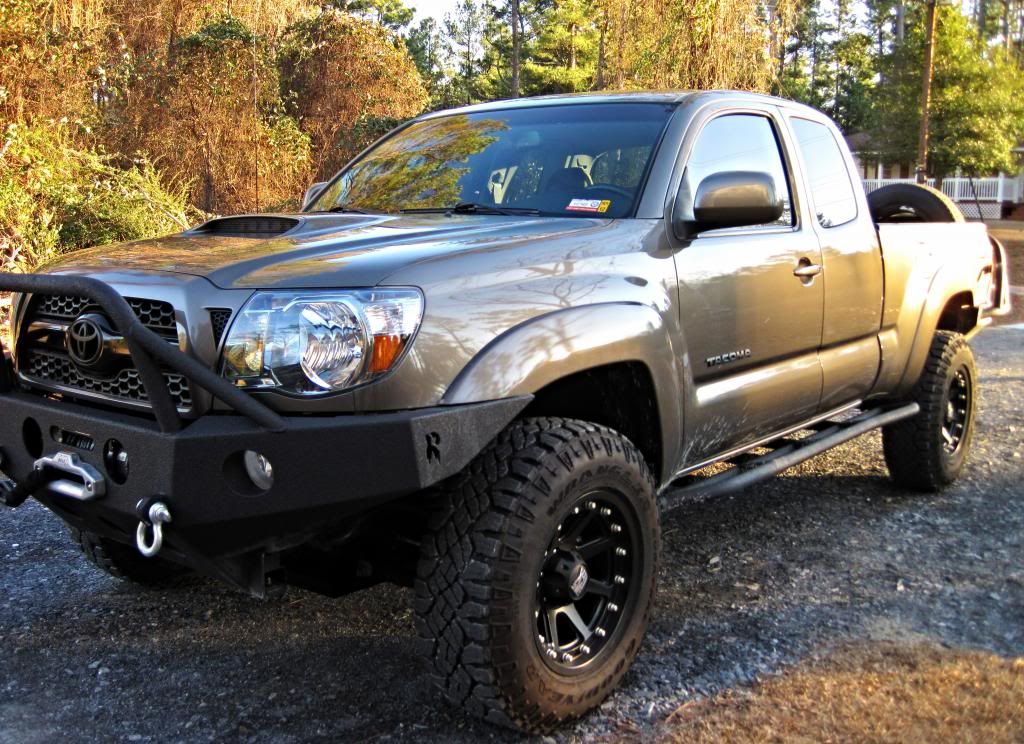 Bought the truck brand new in 2010
Paid the truck off after a trip overseas and decided it was time to waste some more money. Started with the suspension, wheels, and tires.
Fox 2.0 extended travel RR, with Total Chaos upper control arms. Went with a piggyback Fox shock for the rear with an add-a-leaf.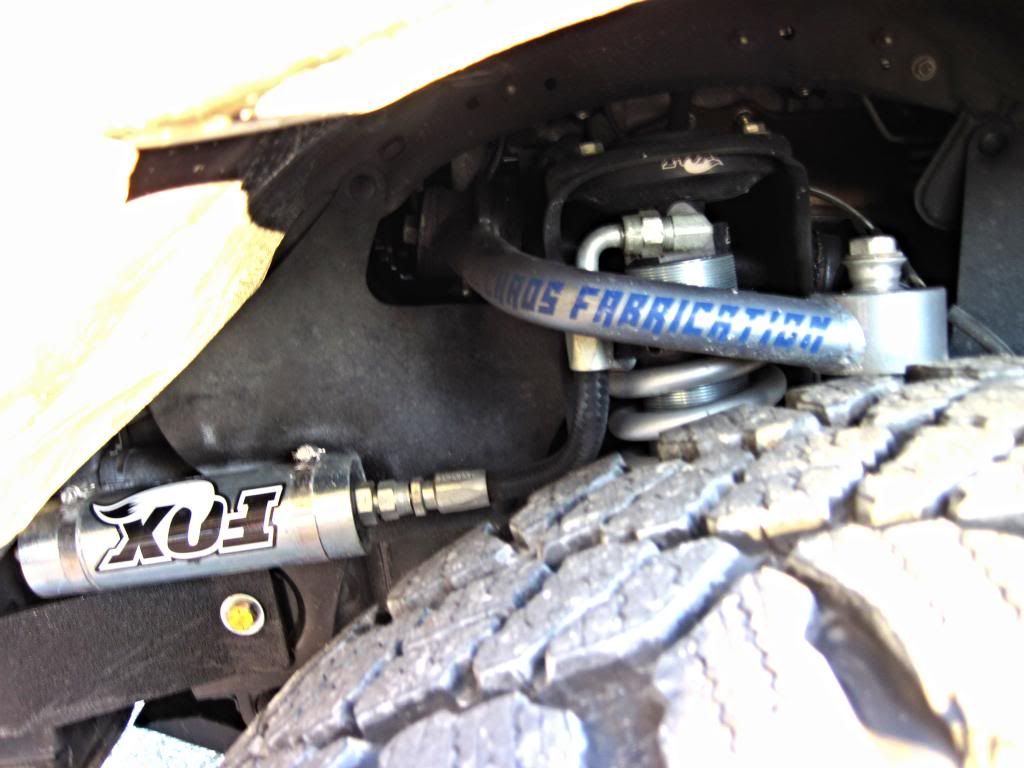 Got rid of these bad boys and swapped em out for some Goodyear Wrangler Duratracs with some XD Addicts
Got a set of Marathon camo seat covers from the old man for my birthday
Put in an order with Relentless Fabrication back in 2012. Finally got my High Clearance Rear bumper, Front bumper with a Warn M8000s, bolt on Sliders, U-Bolt flip, and skids installed.
Doin work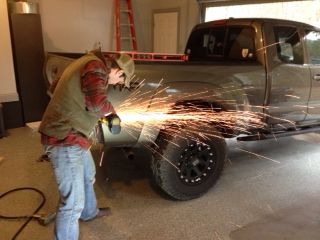 High Clearance w/ spare
Got the cut bedsides Line-X'd to help with the rust
Front w/ Warn 8000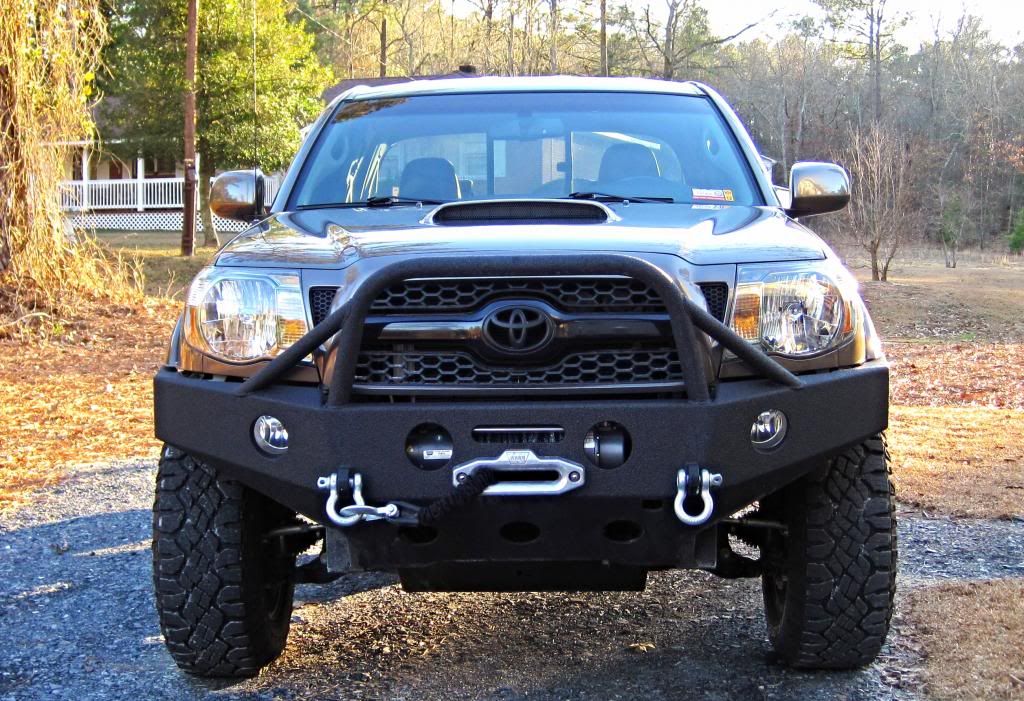 Front, Mid, Transfer Case skids
And finally installed a BAMF rear diff skid and Relentless Fabrication U-Bolt flip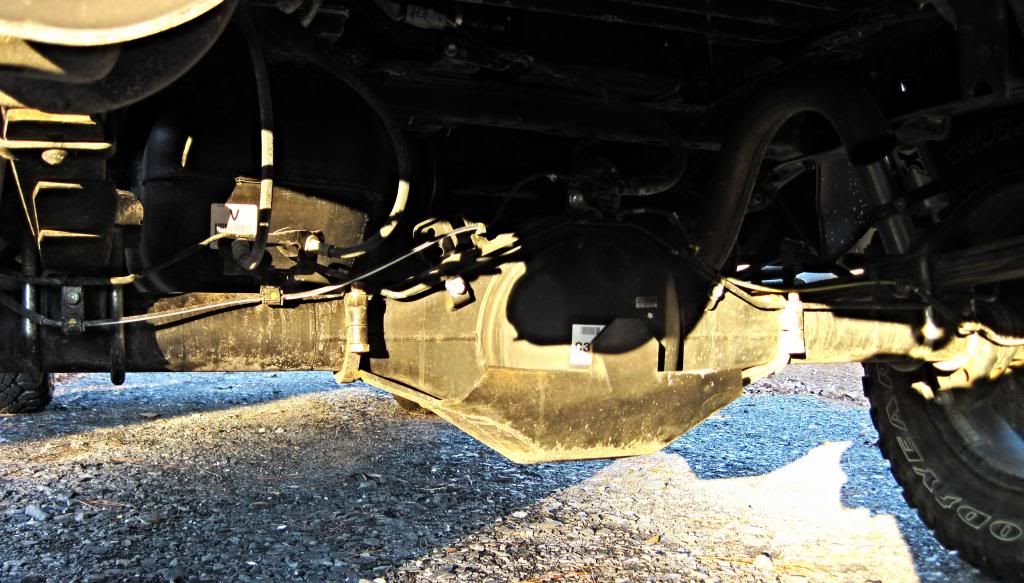 Specs:
2011 Tacoma Access Cab TRD Sport
Interior-
Marathon Seat Covers
Weathertech
Floor mats
Armor-
Relentless Fabrication Front Bumper w/ summit loop
Relentless Fabrication High Clearance Rear Bumper w/ spare tire carrier
Relentless Fabrication Front, Mid, Transfer Case skids
B.A.M.F. Rear Diff skid
Relentless Fabrication Bolt on Sliders w/ 1/2 kickout
Recovery-
Warn M8000s
ARB snatch strap
Suspension
-
Fox 2.0 extended travel RR (front)
Fox 2.0 piggyback res (rear)
Total Chaos upper control arms
Icon
add-a-leaf
Relentless Fabrication u-bolt flip
Wheels/Tires
-
Goodyear Wrangler Duratrac 265-70-17
17" XD Addicts
Next on the list....
-Locked front/rear
...I have a soft spot for long travel Tacoma's. Gunna head in that direction with the build, Total Chaos or maybe even Solo Motorsports long travel kit with all the goodies. The original TRD sport bumpers are for sale if anyone is interested! Hope you guys like it.