Bought my Tacoma PreRunner with 150k miles on it with a couple mods already done. But here's how she sat as of Jan. 24, 2014
Heres the mods that I have done that I can remember. I'll update as I change or remember more.
•K&N Cold Air Intake
•
MagnaFlow exhaust
•All Dash Lights Blue
•Map and Dome lights LED
•Map Light on with Dome Light Mod
•Debadged
•DTRL Mod
•Parking lights as blinker mod
•LED light pods for foglights
•Bed Lights
•LED Blinkers
•886 fog light reverse mod
•BlitzPro 6LZ Light bars in grille and 15s bar in lower bumper
•265/75/R16 Hankook Dynapro ATM on MB TKO Wheels
But recently we had an accident together… A week after putting on new shoes earlier in the week, we lose control on the icy road during our Louisiana Snow Storm and turned her on her side.. This is her as she sits currently in my driveway.
Let's start the pictures from the beginning.
This is when I brought her home. She was bought second hand and already had a few mods that I didn't change for the longest time until I found TW.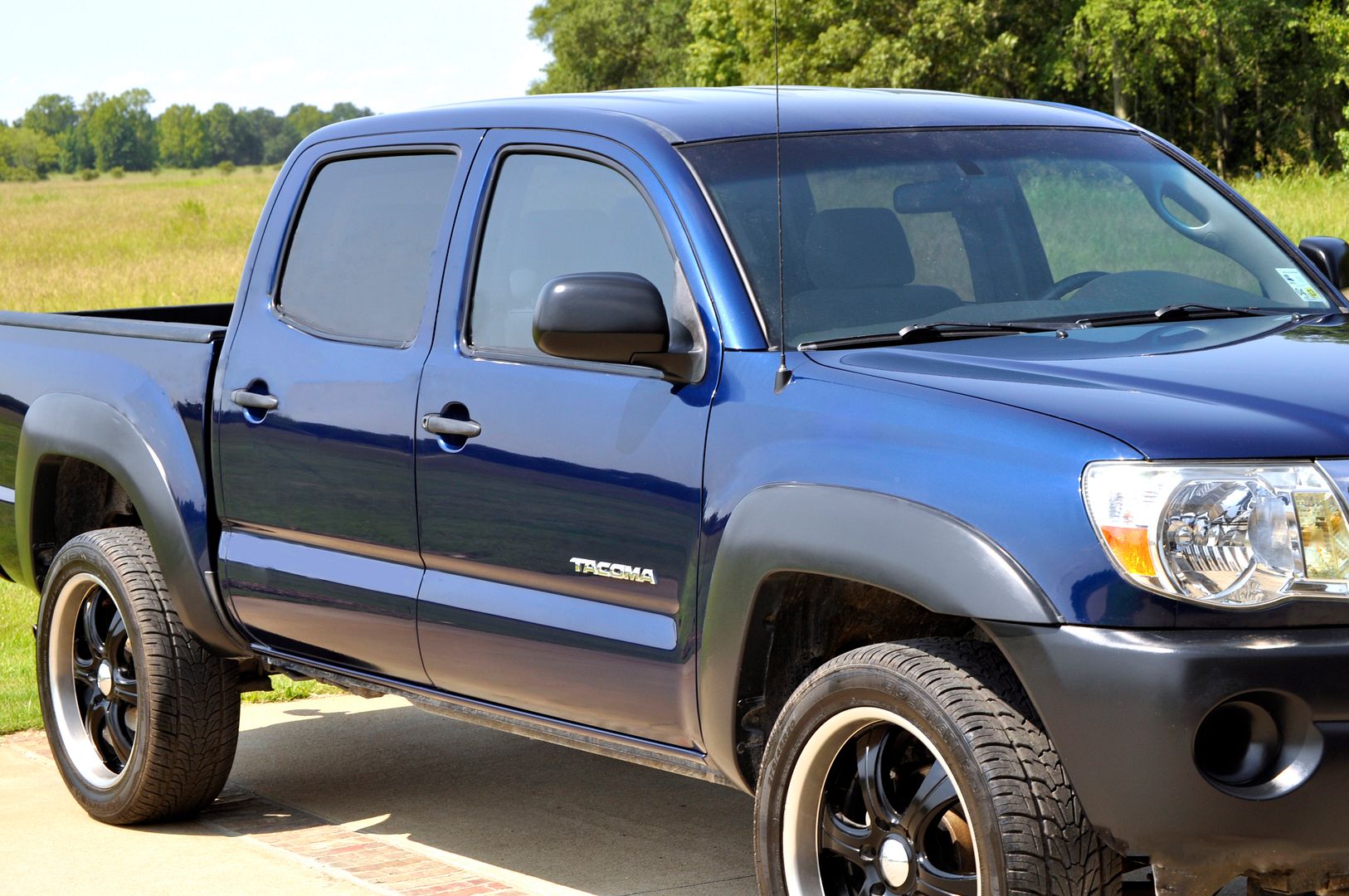 One of the first mods was a change of radio. I got a Clarion CX501.
I had many stages of fog lights. I added
ebay
fog lights with the stock bulbs and ran that a while. Then I switched to HID fogs when I switched my headlights to HIDs, the fogs went out and I tried LED fog lights and then back to the stock bulbs as the LED weren't as bright. Then I retrofitted them.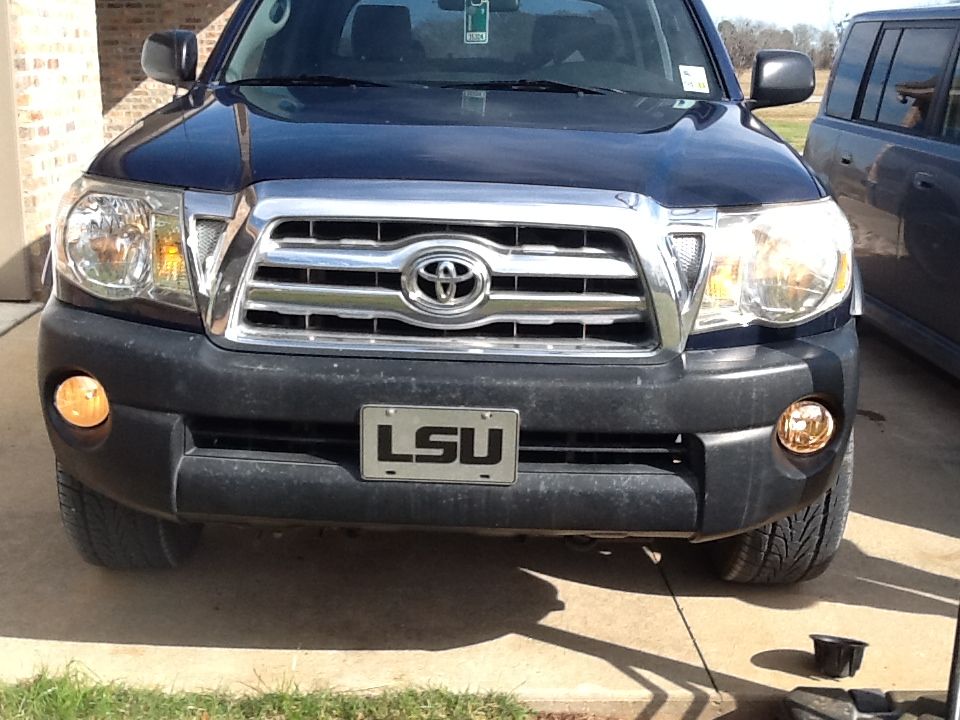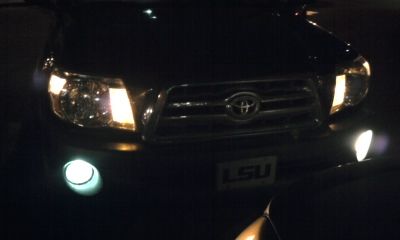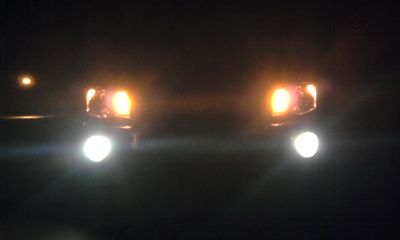 I tackled the Cluster and every other light in the cab that could be changed. I'm electronics savy so i was comfortable doing all the soldering myself.
I put her to work or play with her when I can and thats almost every weekend.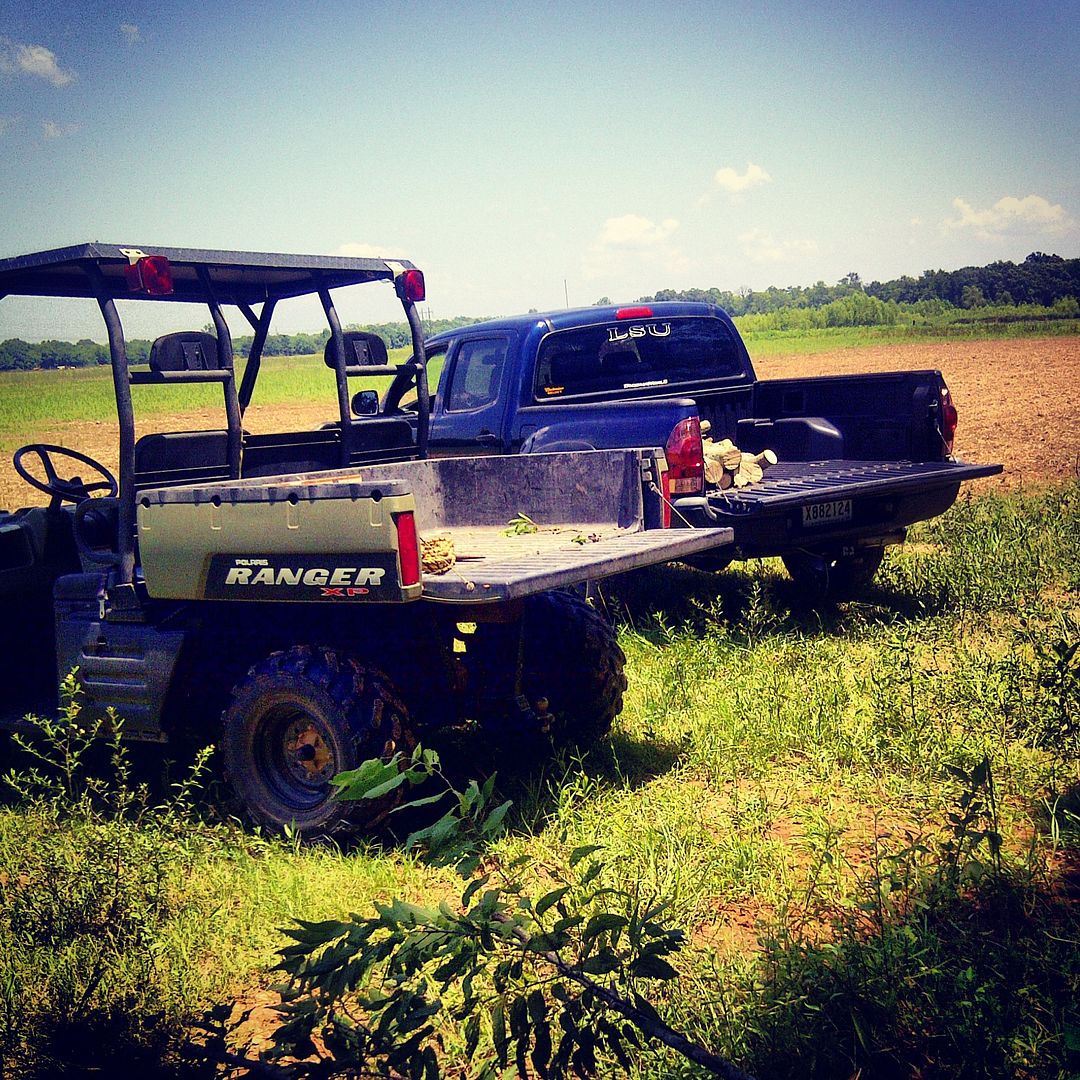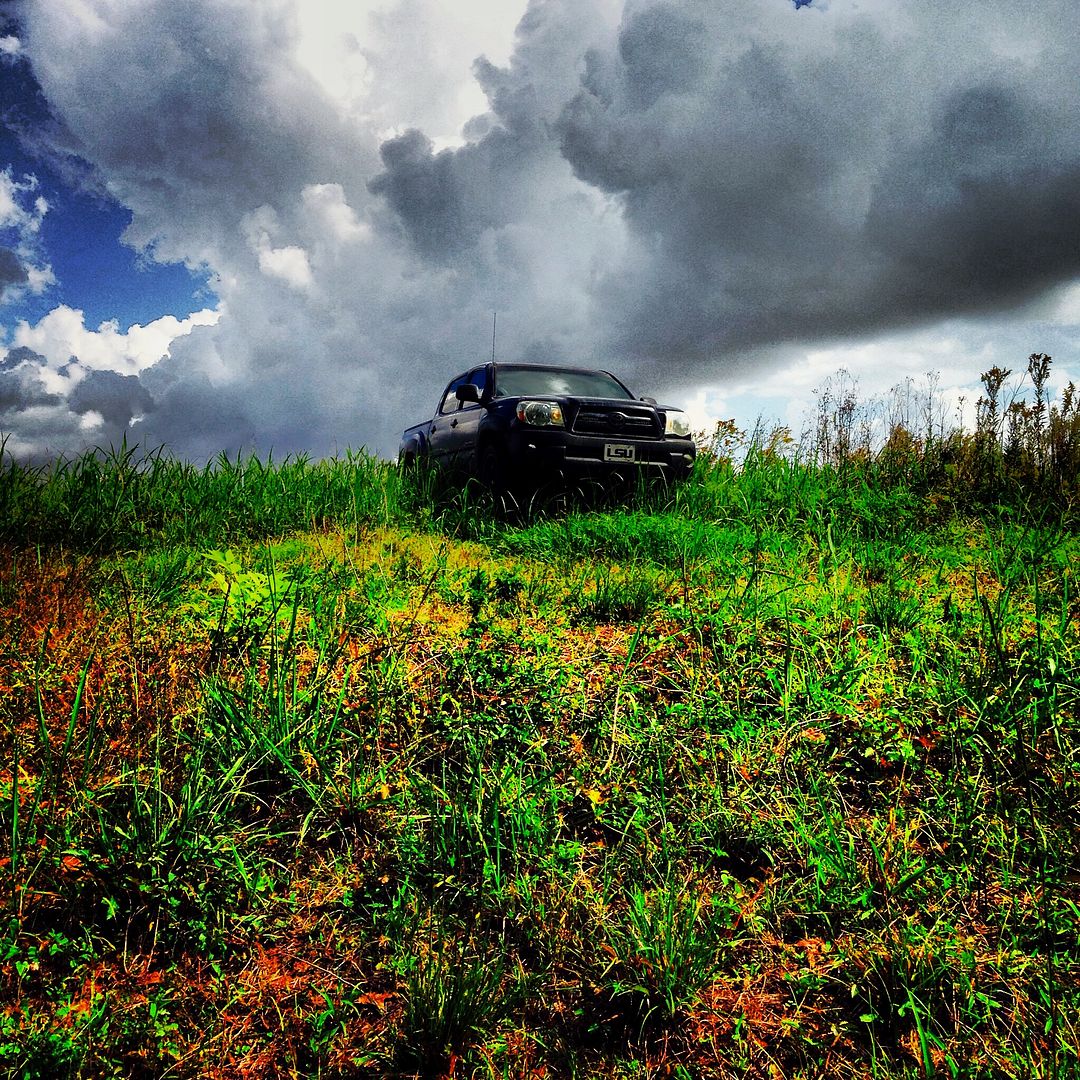 I started dechroming by plastidipping and changing some parts. I got a ebay grille that looked stock and added my 6LZ BlitzPro light bars I won from a contest ran here on TW.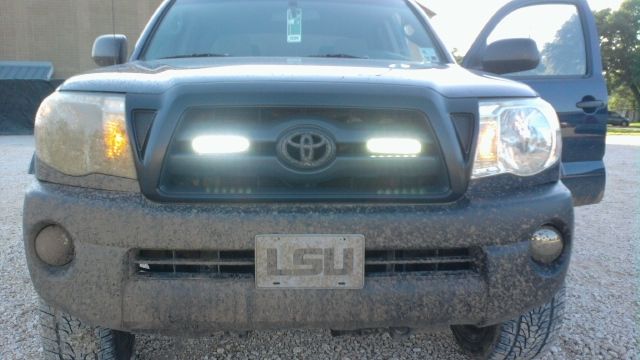 I worked on my front end lights. Added HIDs along the way and DTRL. Modded the relay to accept LED bulbs and not hyper flash.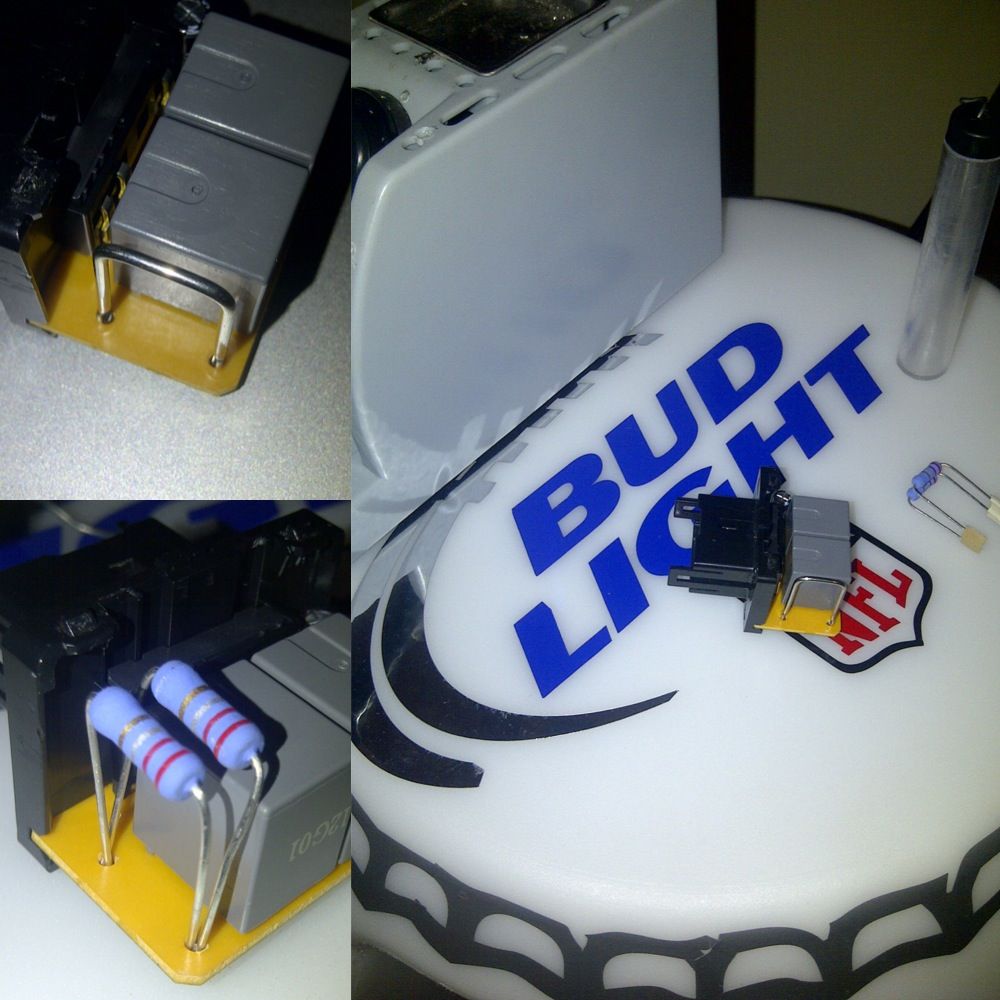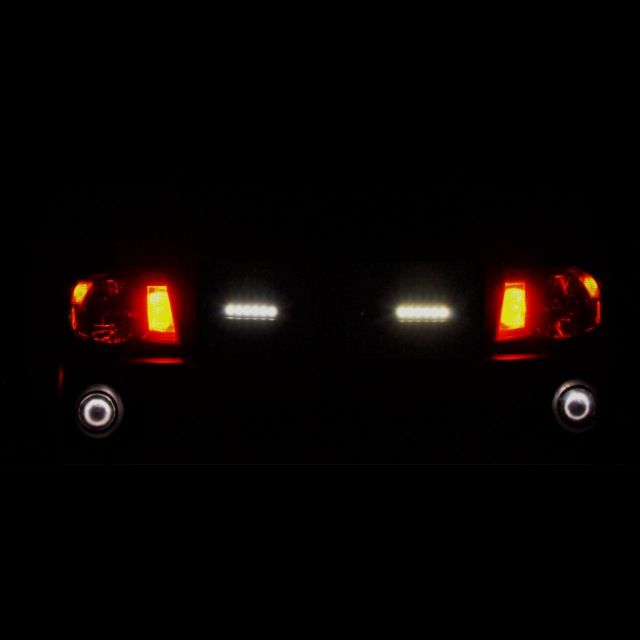 All my extra lights are run off of OTRATTW switches.
I had a blow out..
Then a week later in December 2013, I was rear ended on the interstate. I fared well but the other guy was totaled.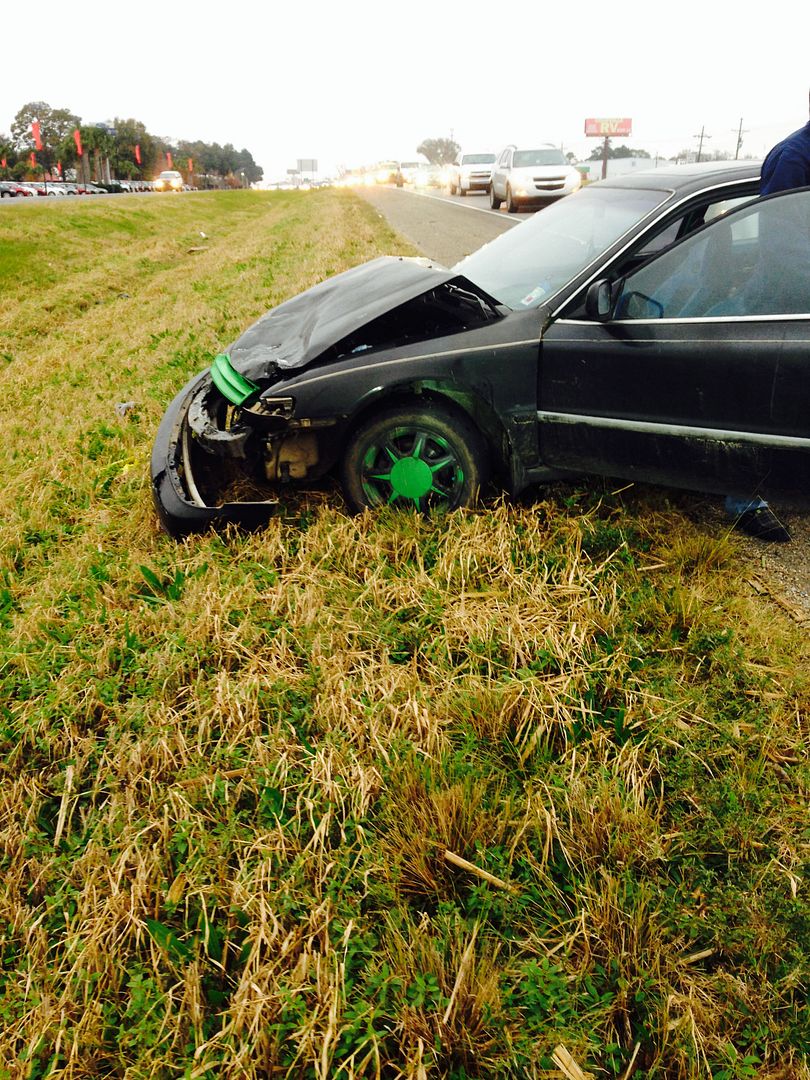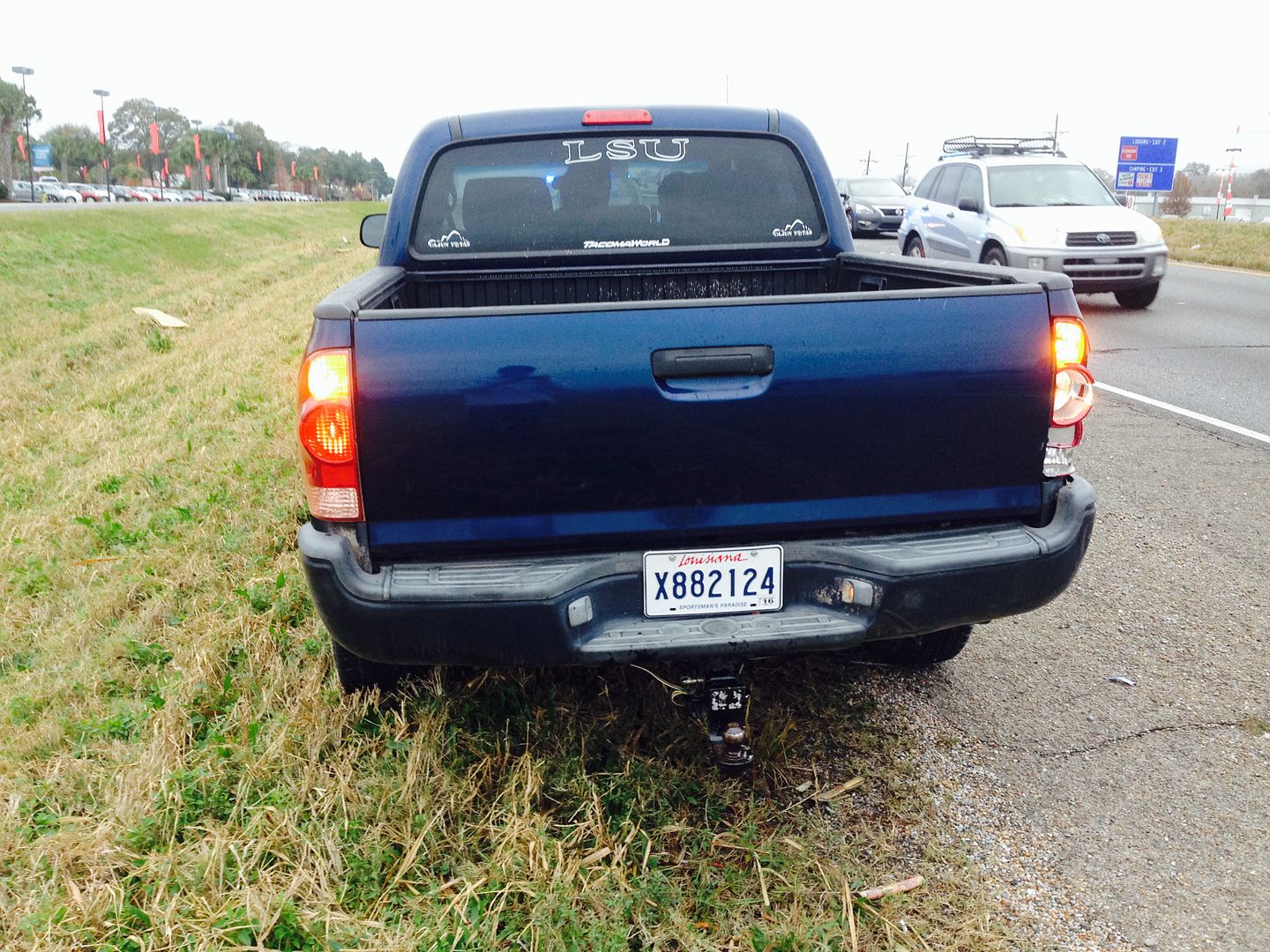 I upgraded to some Hankook Dynapro ATM on MB TKO wheels.
Then a month later Louisiana was hit by an ice storm. I was on my way to work when I hit an ice patch and ended up in the ditch.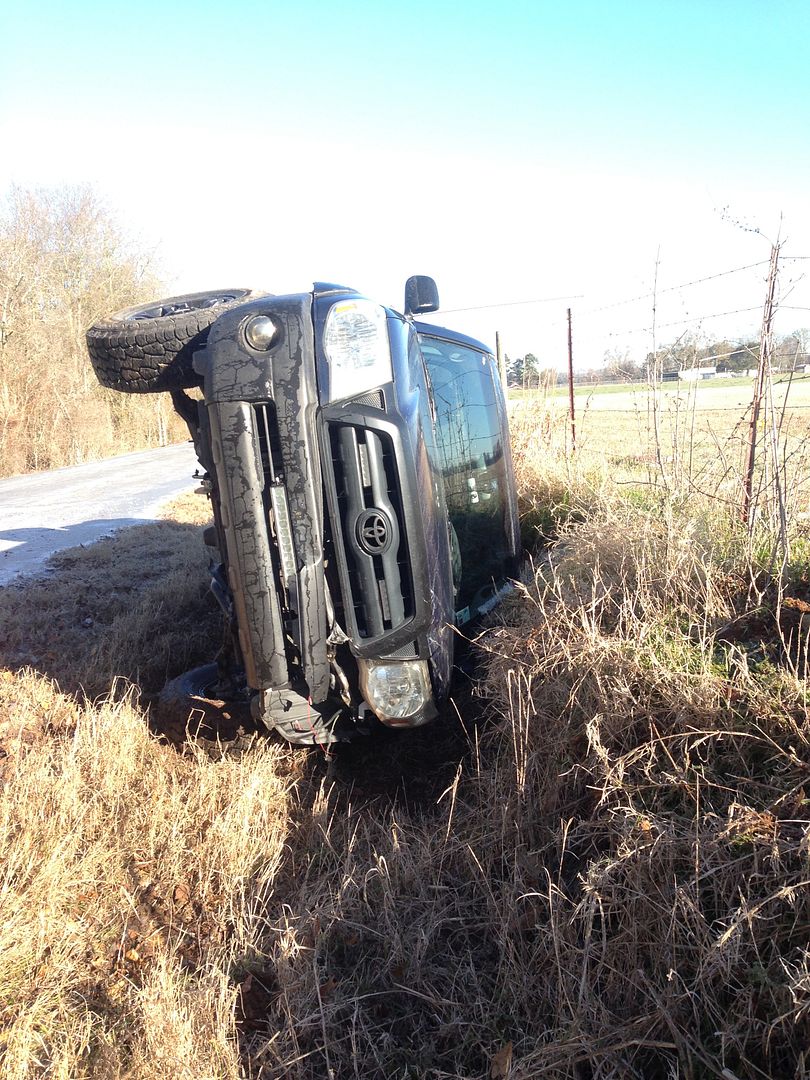 Taco Down.. :/
After some work of cleaning the oil out the engine she started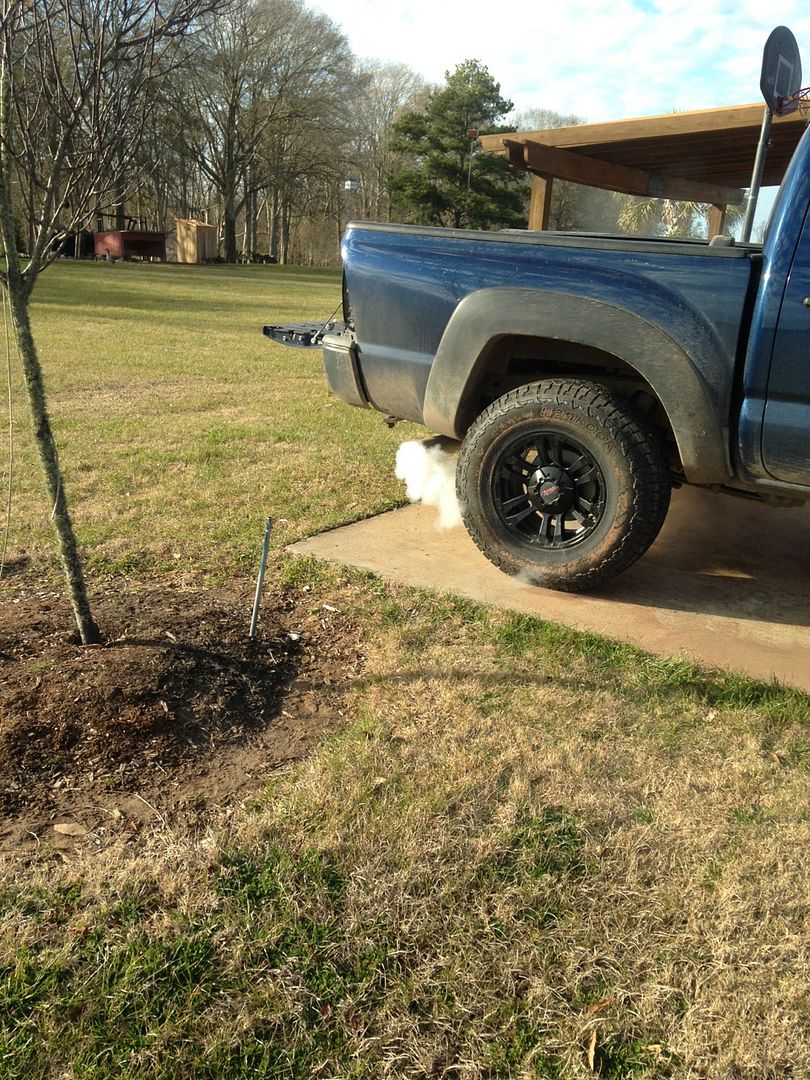 But now that we know she's running it the real Build time!