So.... My build page got pretty scattered and disorganized with many different pictures over many different pages. Decided to clean it up and put everything in one spot for easier access to everything. So here it goes.
2013 4x4 White DCSB Tacoma Off Road
On 10/23/2013 I decided to trade my 2011 PreRunner on this truck. I really have no idea why but I just felt the need to buy a new truck. The only thing that I ever really regretted about my PreRunner was I wish that I would have bought a 4x4 at the time. Although I don't do that much off roading and never had any trouble getting around in the snow or on trails that I ran to launch my kayaks it is nice having the piece of mind of having the 4x4 just in case. So with that said I bought a Loaded 2013 Off Road with every option on the list.
List of mods so far (Updated often so check back):
Build So Far:
16x9 KMC XD Enduro (Matte Black) Wheels
Fierce MT Tires
Yakima BedRock Bed Mount System
Yakima Load Warrior Mounted in the bed
Front Runner Vehicle Outfitters Roof Rack
Shortened Factory Radio Antenna to 14"
Color Matched Sport Grill
5900K Halogen Headlights
LED Turn Signals and DTRL / Turns
40" LED Light Bar attached to N-Fab Bar
Smittybilt
Receiver Hitch D-Ring with 3/4-Inch Shackle for 2-Inch Receivers
Dee Zee DZ86964 Heavyweight Bed Mat
BlendMount Escort Radar Detector Rear View Mirror Mount
Escort S3 Radar Detector
UltraGauge OBDII Scanner
Tailgate Lock Mod
"White" Taillight Mod
Thinkware X300 Full HD Dashboard Camera with 3.5" LCD Touchscreen Viewfinder & Dual Save Technology
Truck as it sat on the lot (I don't know who the old woman was gooning at me)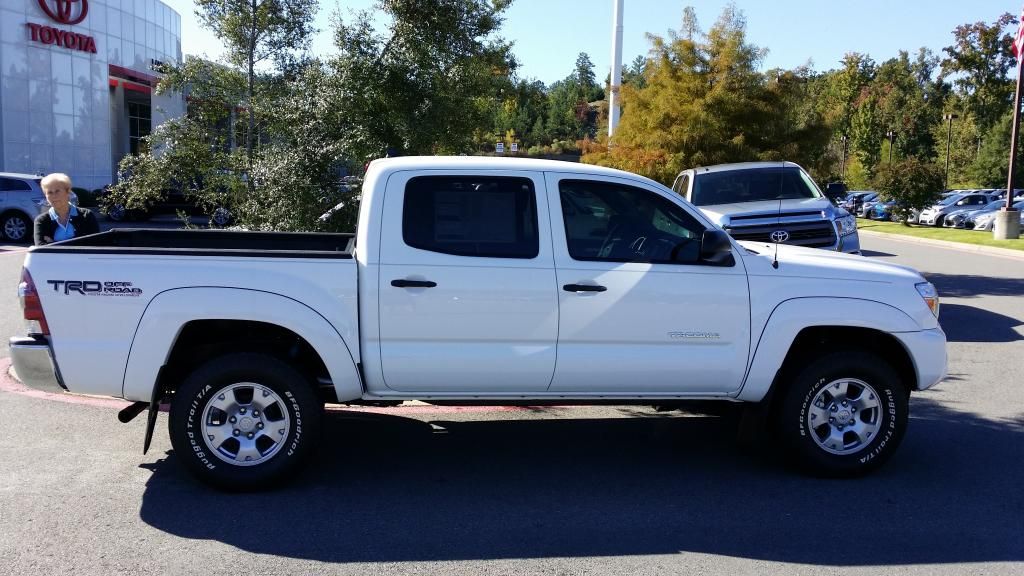 2011 sitting behind the 2013 getting ready to do the tire and wheel swap. Yes I still have the Factory wheels and tires from the new truck in the attic right now.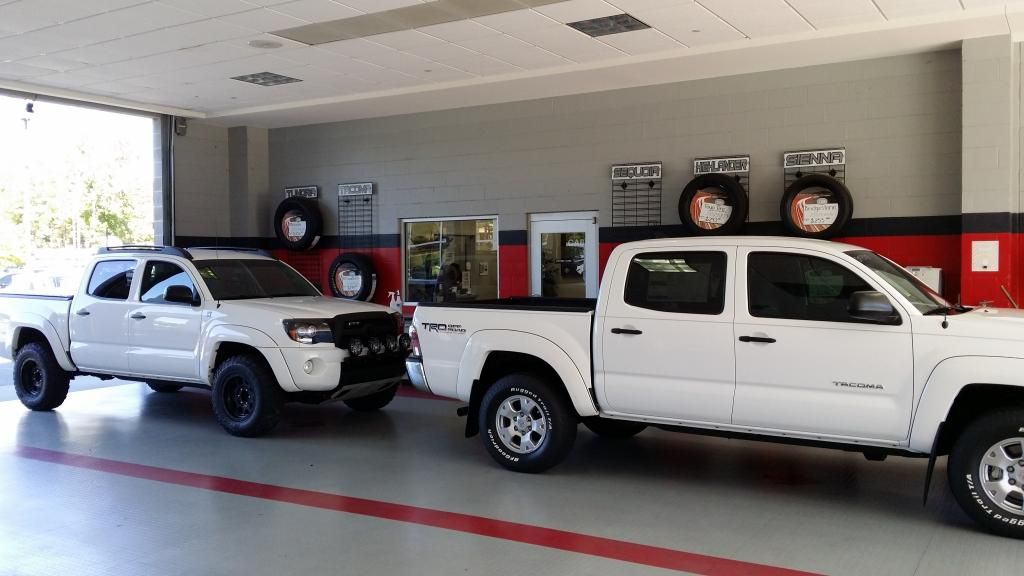 Sitting in the driveway for the first time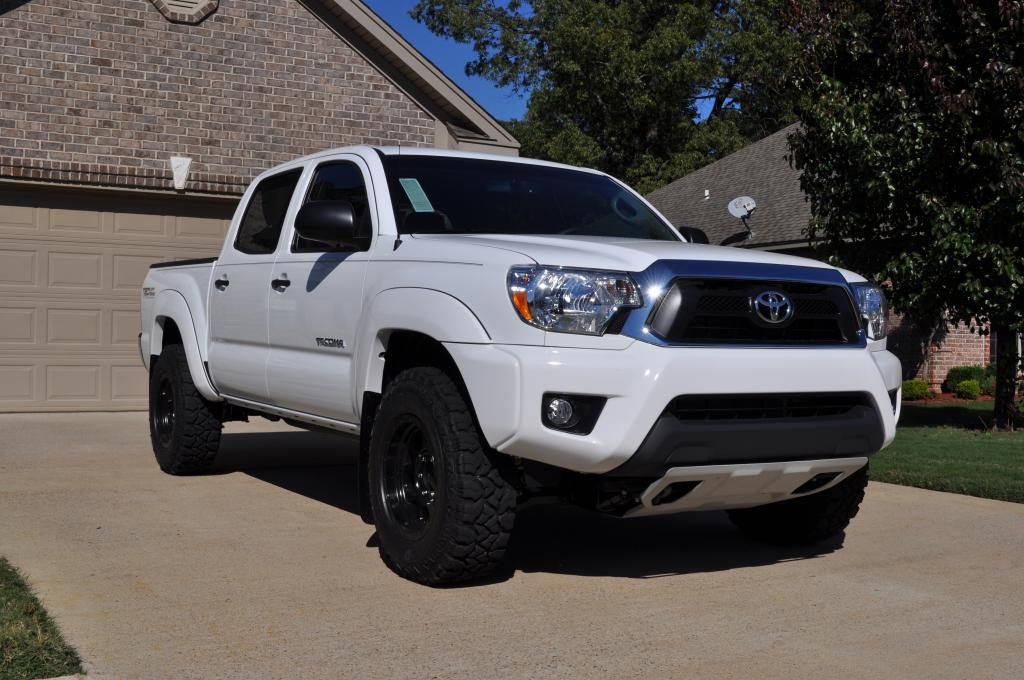 First Mod... Paint the grill to match the lower valance and get rid of the chrome surround. Removed the grill.
Taped off the inside of the grill to paint the chrome but ended up painting the entire grill in the end.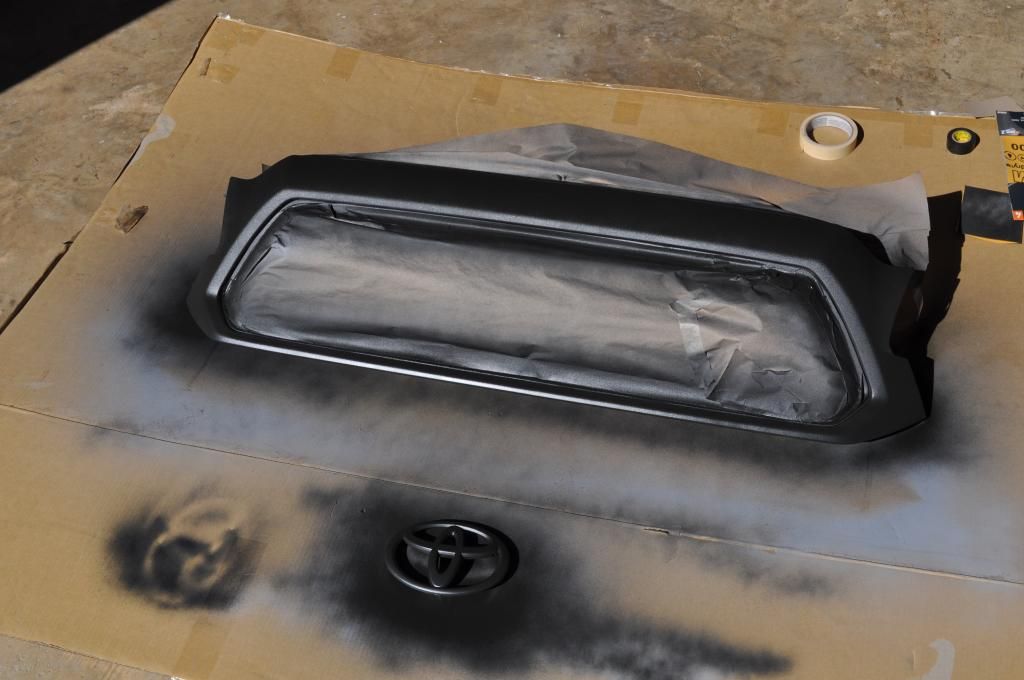 Grill Back on the truck. Paint matched perfectly!
Have since replaced the grill with a Color Matched Sport Grill. Looks much better.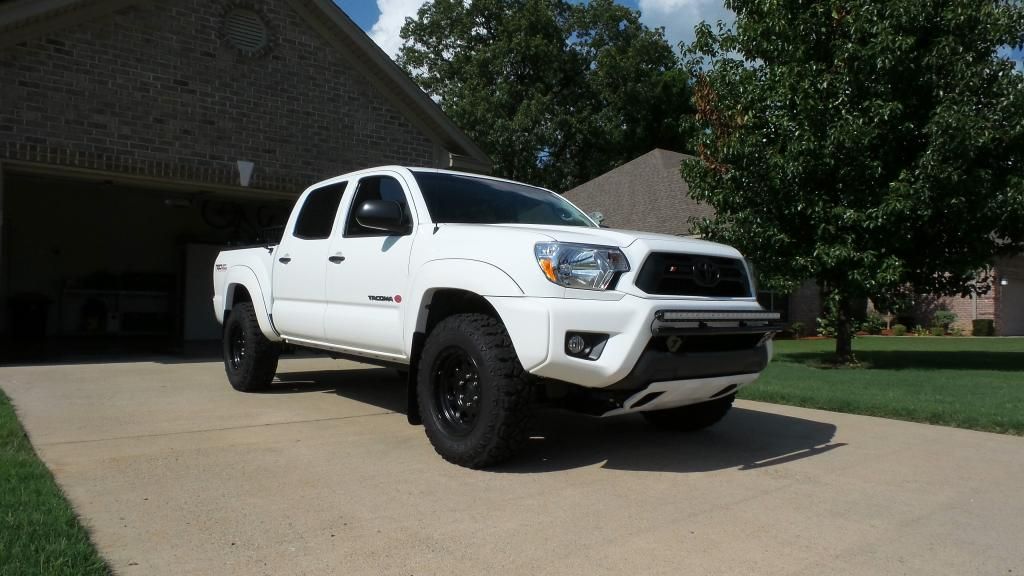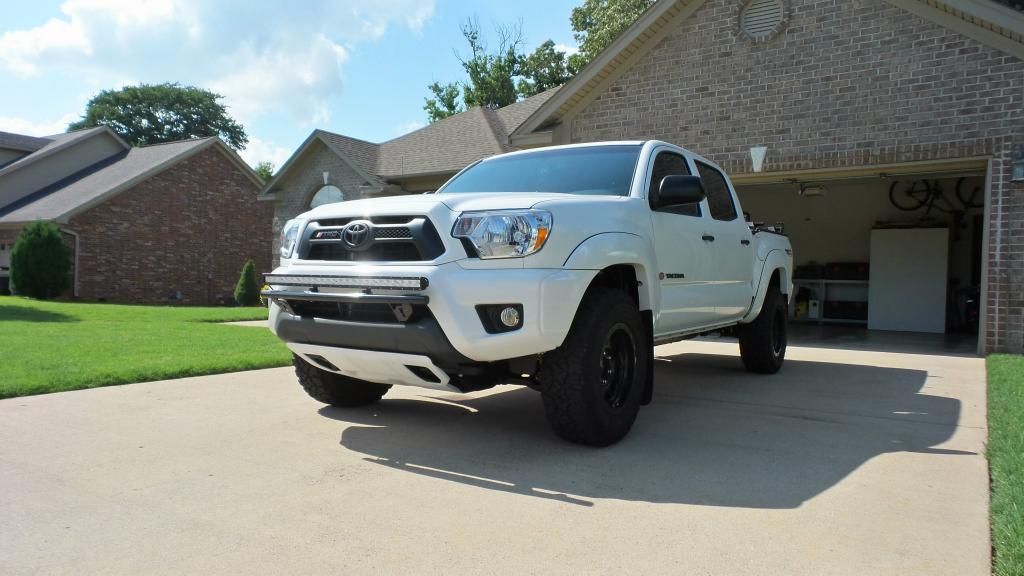 Thinkware X300 Full HD Dashboard Camera with 3.5" LCD Touchscreen Viewfinder & Dual Save Technology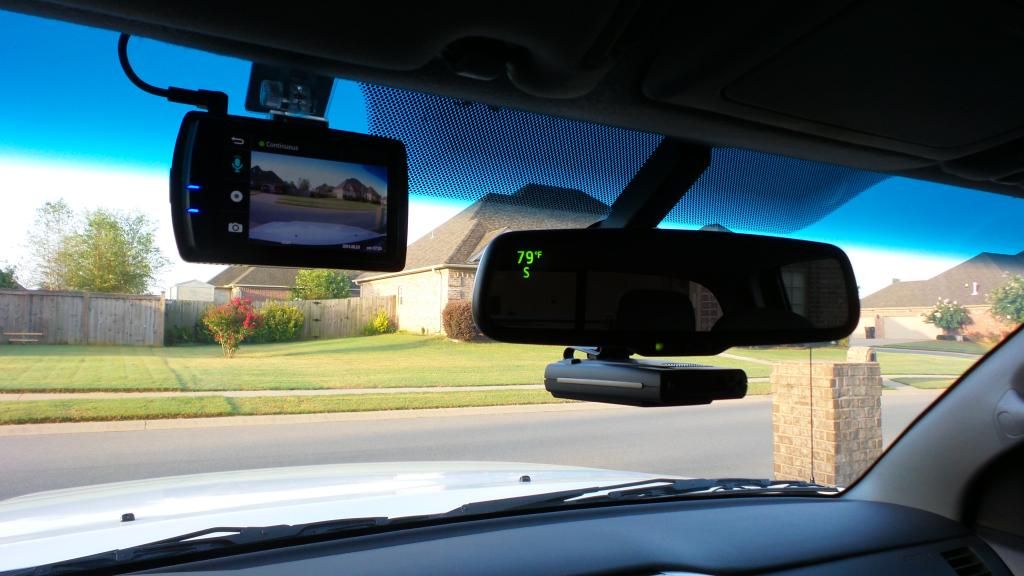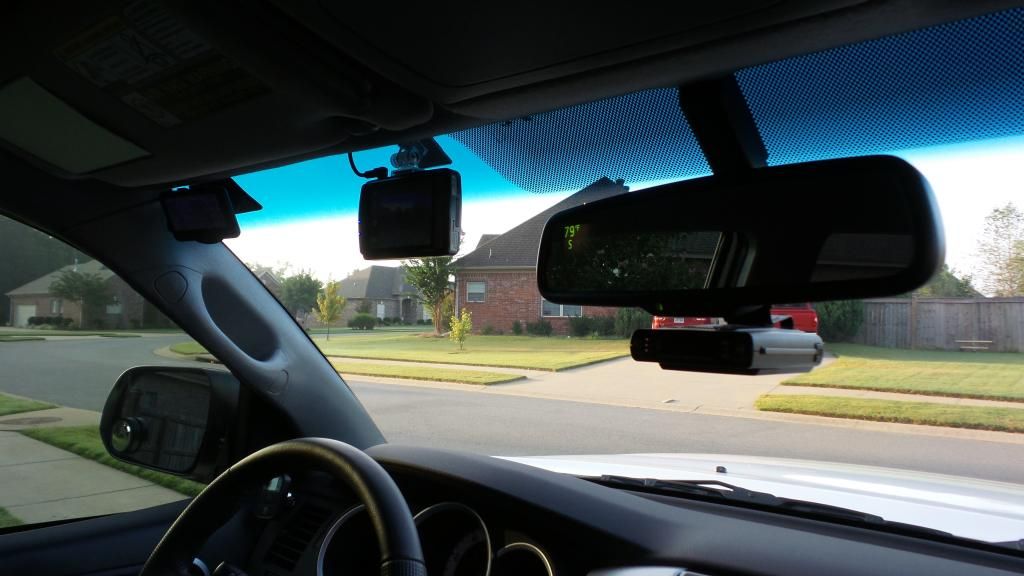 Quick video of the Dash Cam. It turns on when the truck is running and turns off when it's not. Nice piece of mind.
http://youtu.be/iv1GeQfsXTk?list=UUn...qv3H31OAoo8TfA
Ultra-Gauge Mounted below the headliner
Front Runner Vehicle Outfitters Roof Rack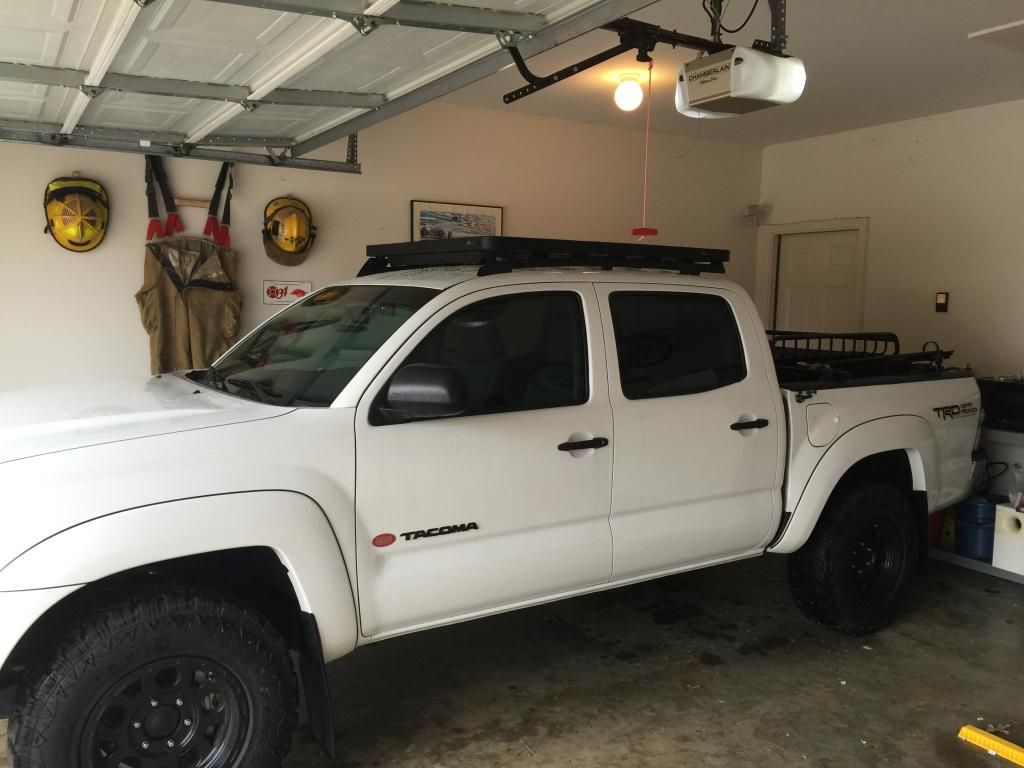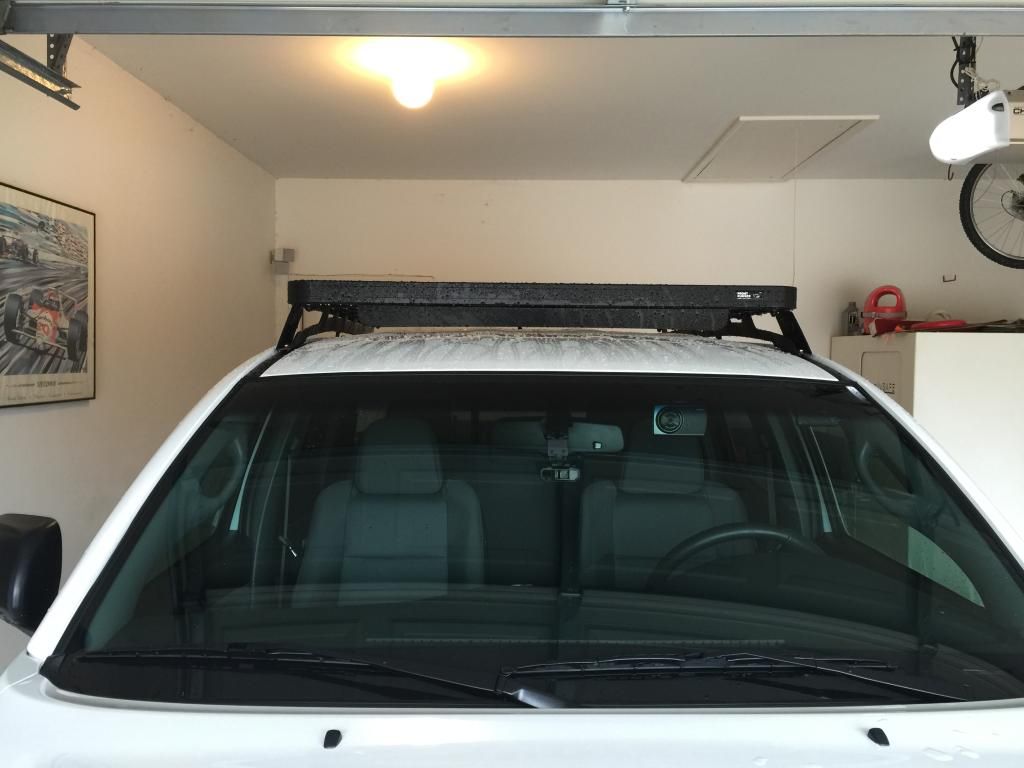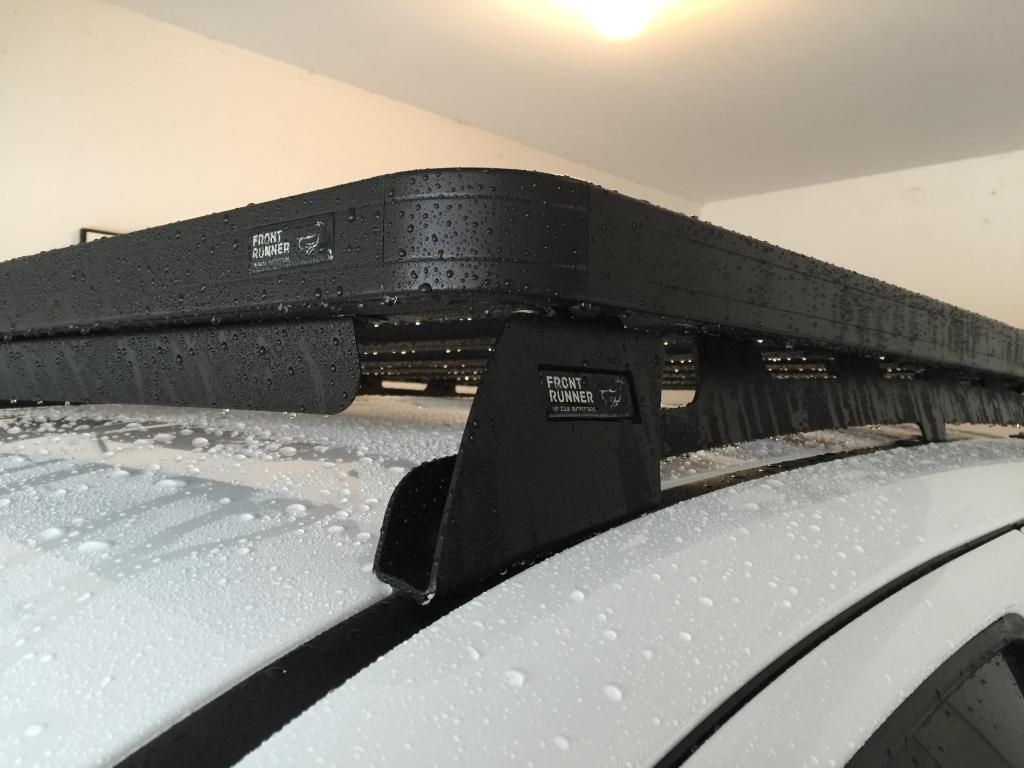 Entune Weather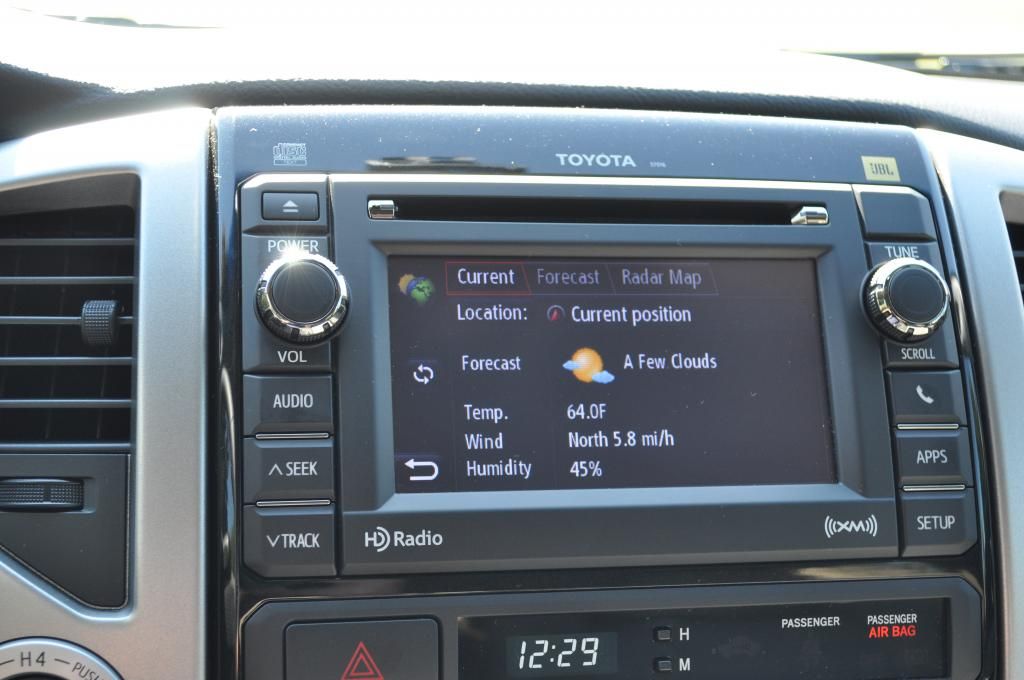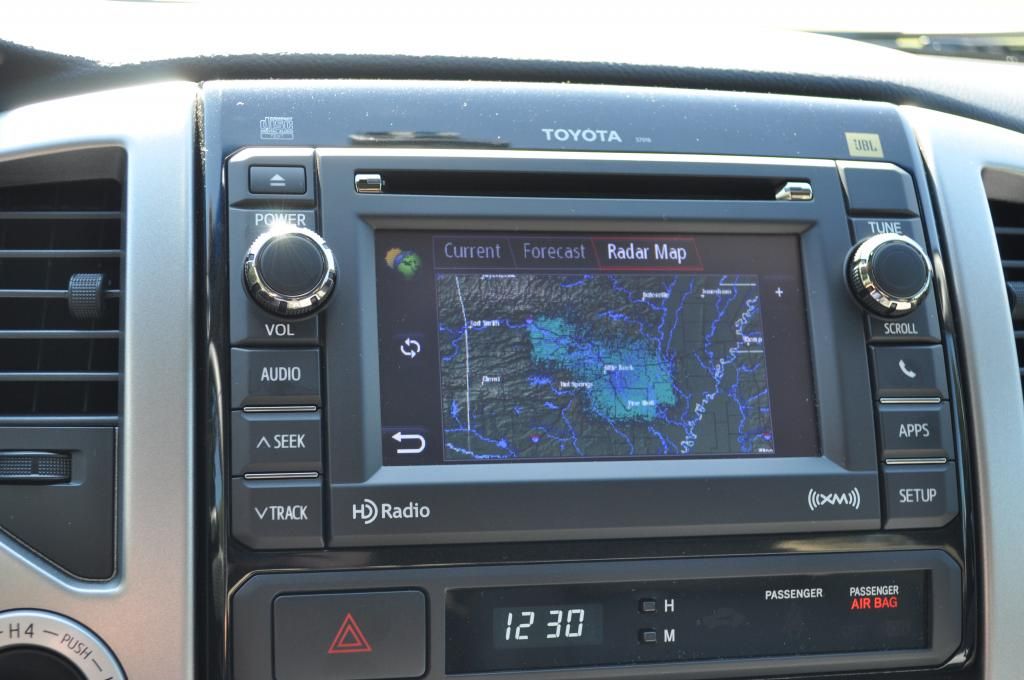 40" LED Combo Light Bar mounted on a N-Fab Mount
Plasti-Dipped my Emblems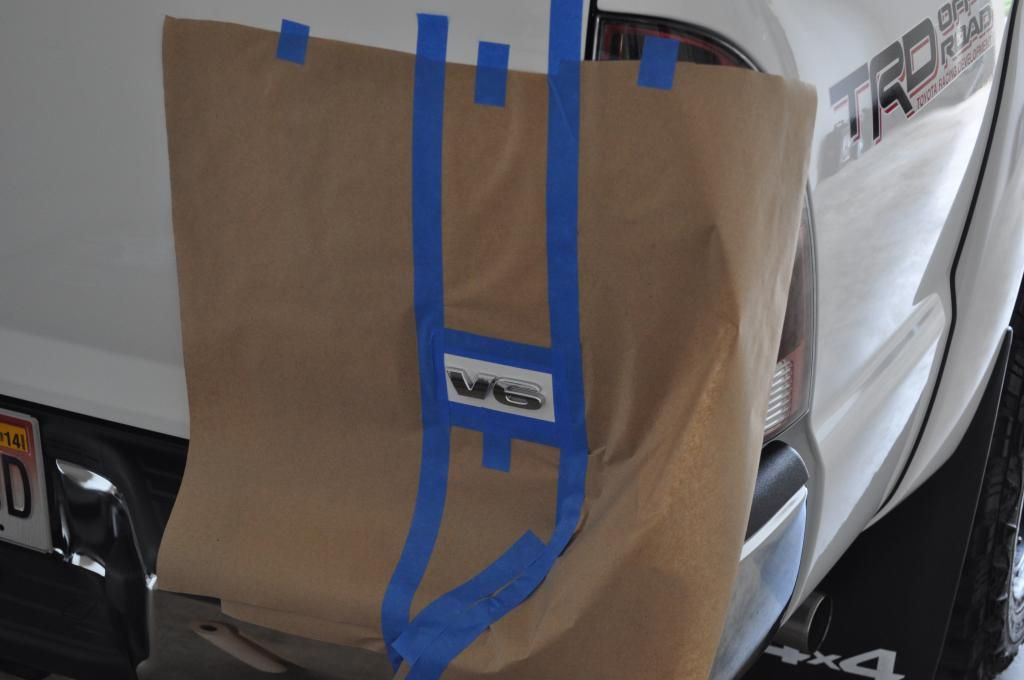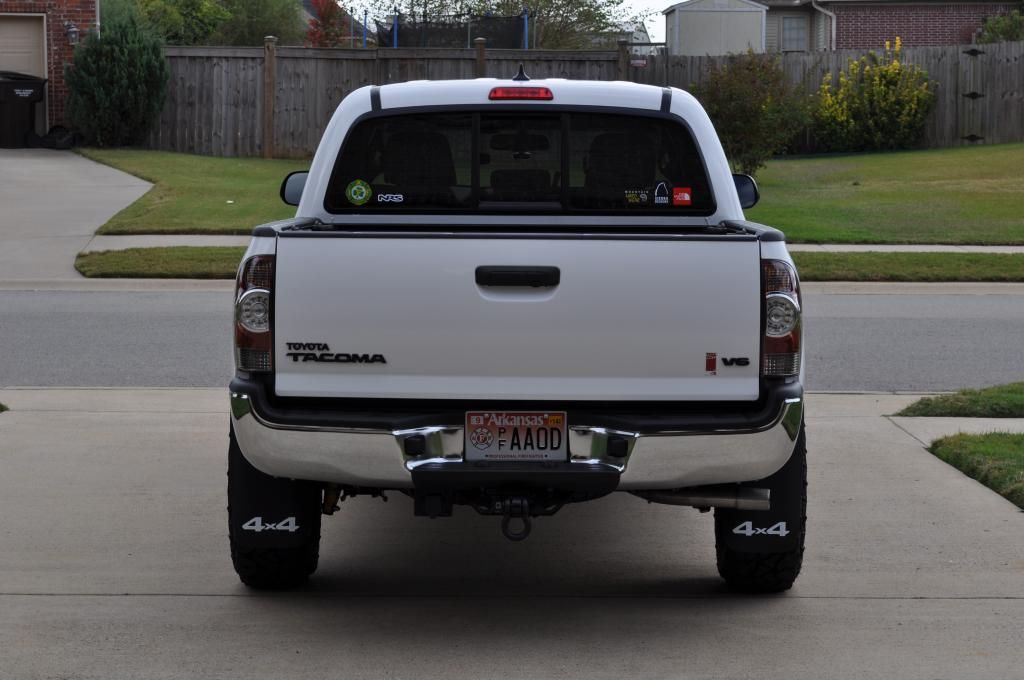 Yakima BedRock Bed Rack System with Yakima Load Warrior on top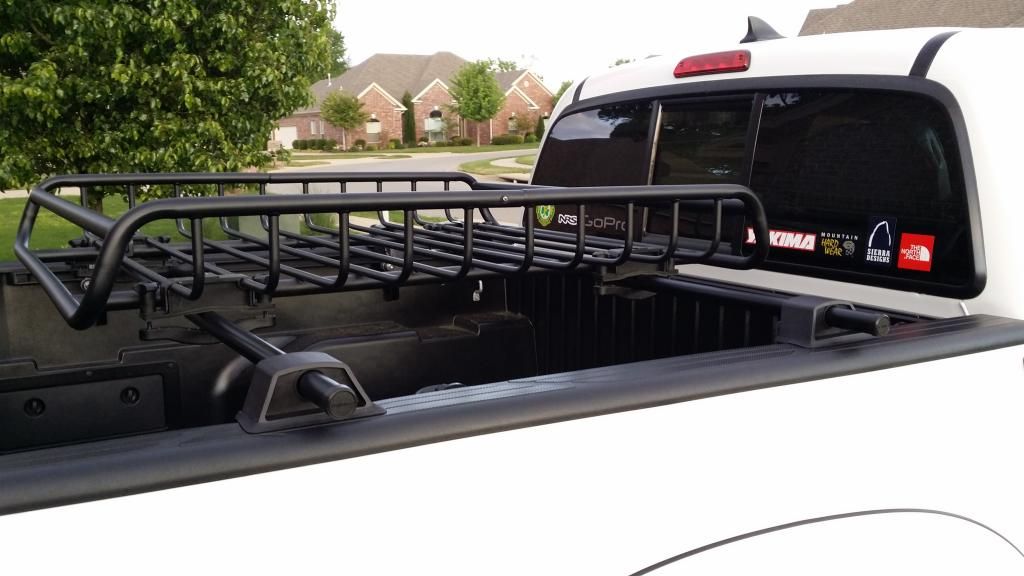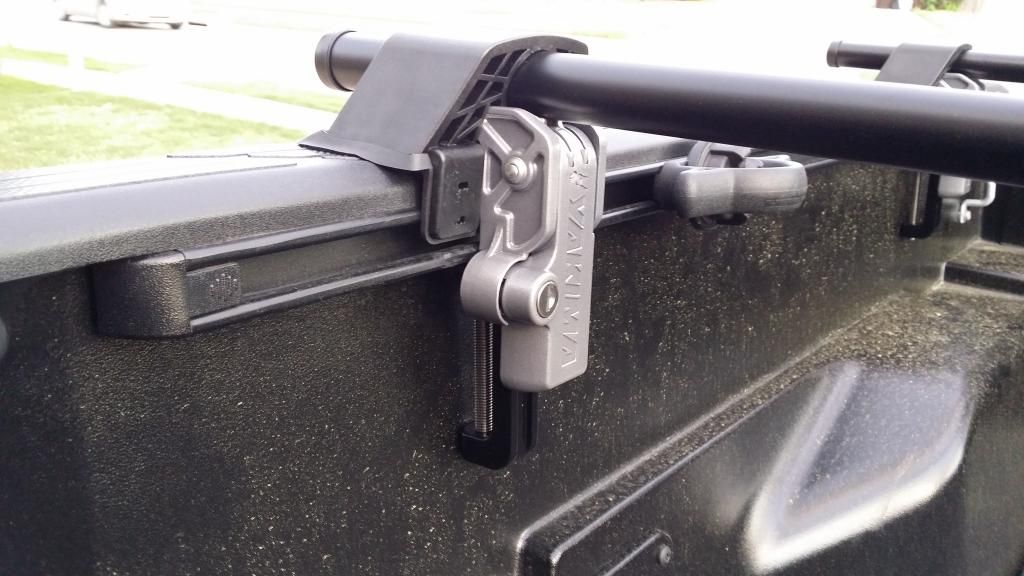 White taillight mod