This is my first Taco and I absolutely love it! I am really looking forward to watching her transform into a rig worthy of recognition here at TW. Thanks for looking, and hope you enjoy! Criticism appreciated
Current status: Lift Complete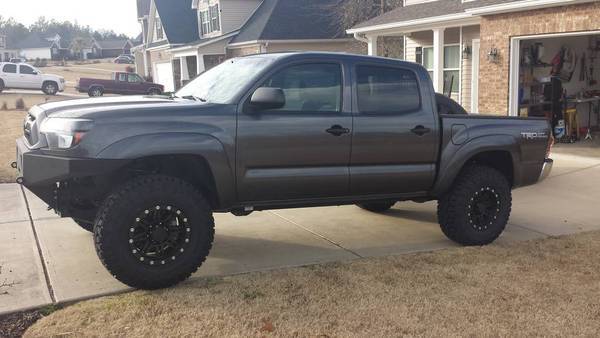 They day got her. "Birthday present to myself"
Removed antenna and mudflaps in dealership parking lot and went home.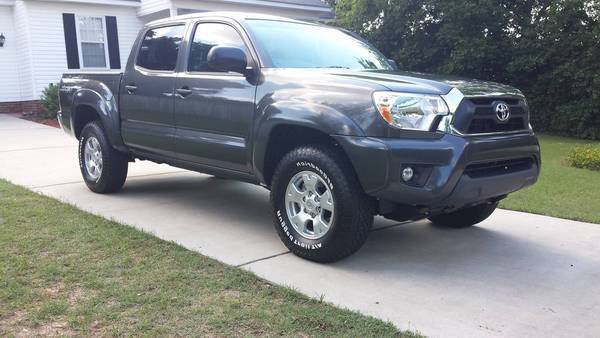 Thought I would tackle the BHLM and Color match grille at the same time.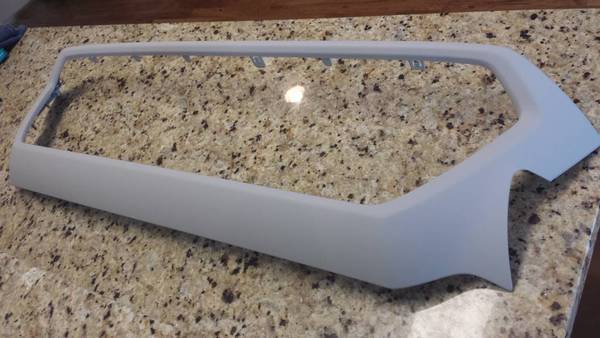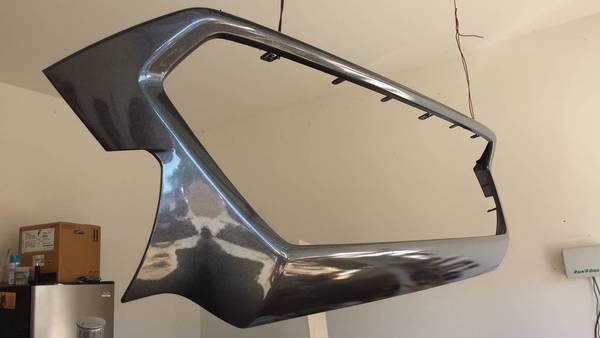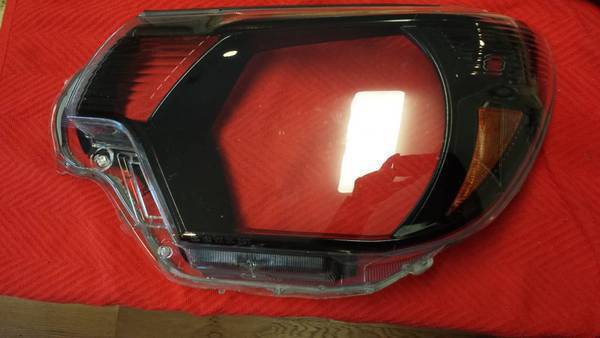 Paint matched up really well. I wish I would have spent a little more time on the clear coat. I can tell a slight difference up close but anyone else I've asked say it looks factory.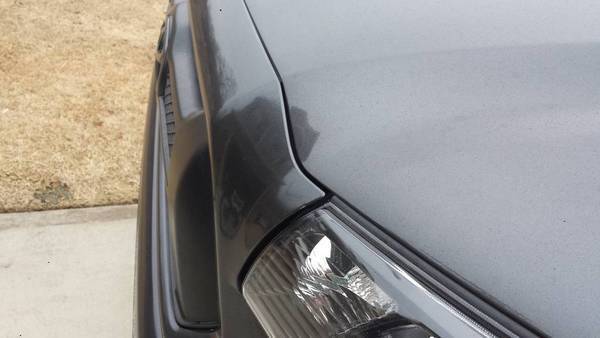 After install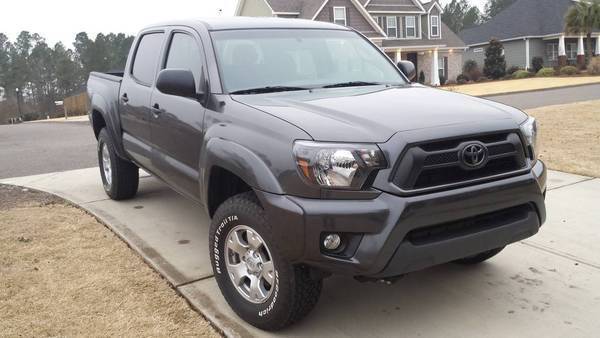 Update- Wife backed into my truck and destroyed the stock bumper. I looked into purchasing a plate bumper for a replacement but $$$$
So I decided to build on myself.
Layout with cardboard
Reinforced winch plate for future use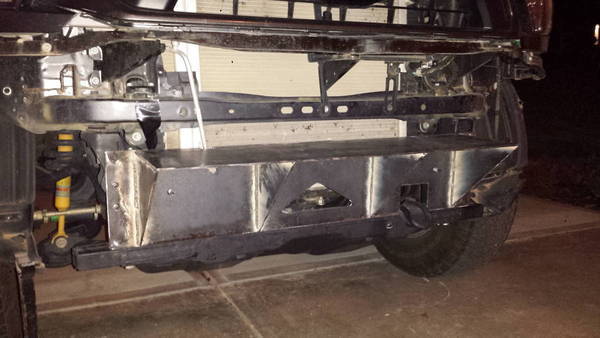 Mid way through test fit.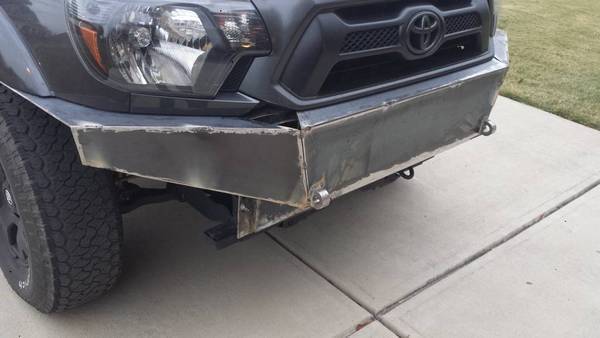 More welding and ready for access holes and such.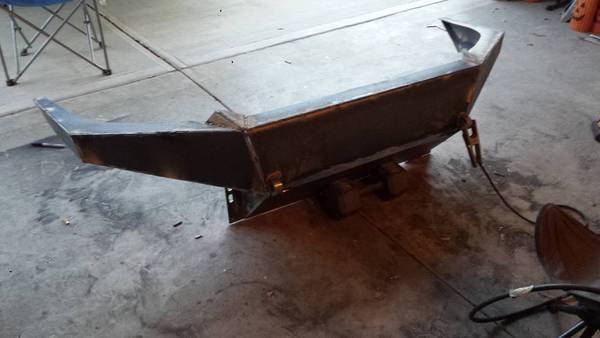 Holes cut and ready for paint.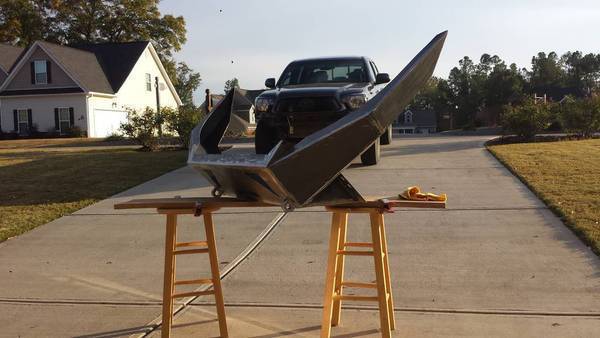 And done.
Total time spent on project - 32 hours
Materials- (1) 4' x 8' x 3/16" steel plate $94
(2) Shackle mounts $24
(1) Welding Wire and tools had on hand $0
(2) Packs of cutting wheels $20
Total Cost $138
Lift, UCA's, Procomp 7031's and tires are ready to install.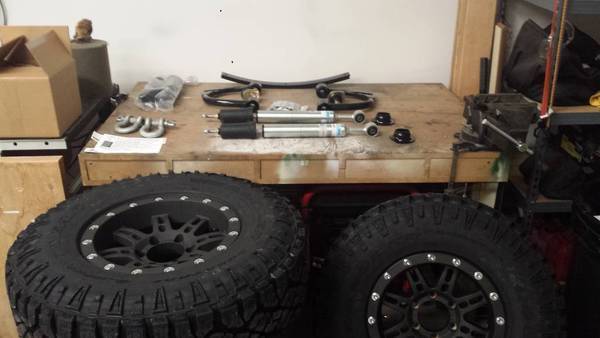 Ready to get to work.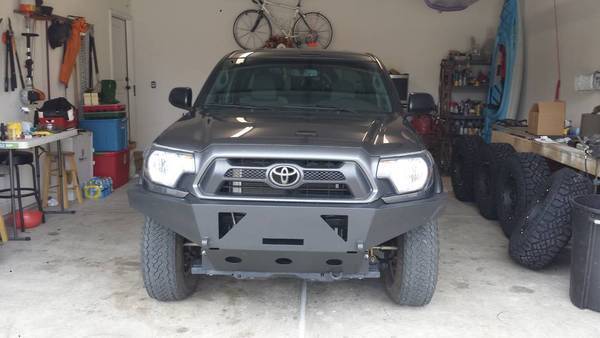 Current height with bumper and 75 additional pounds to compensate for winch.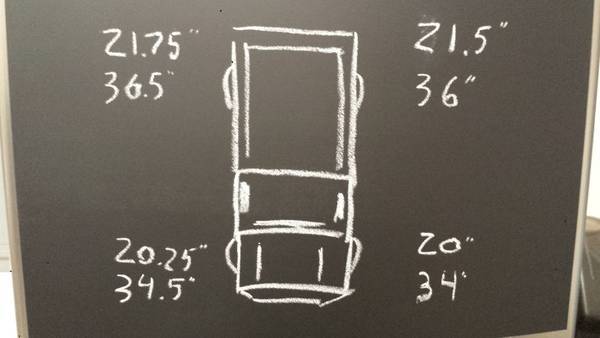 Height after lift install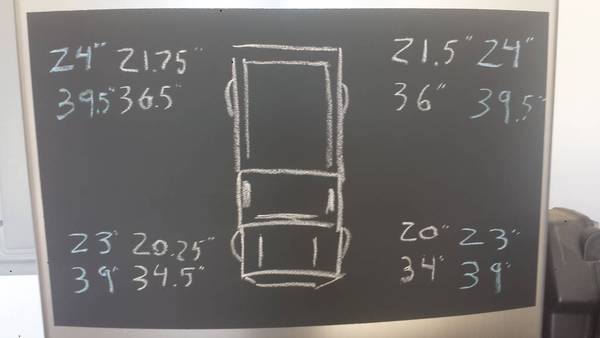 Bad photo, but new TSB leaf pack with Rough Country 2 inch ALL installed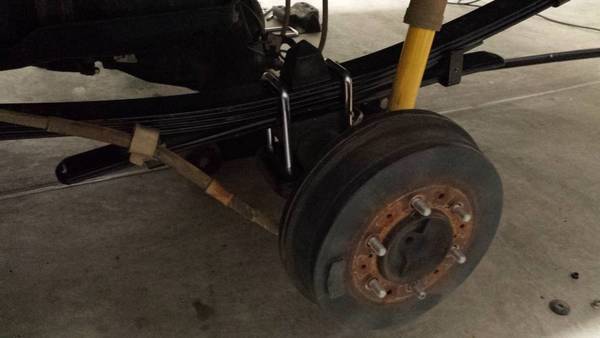 Stock UCA and Coilover removed.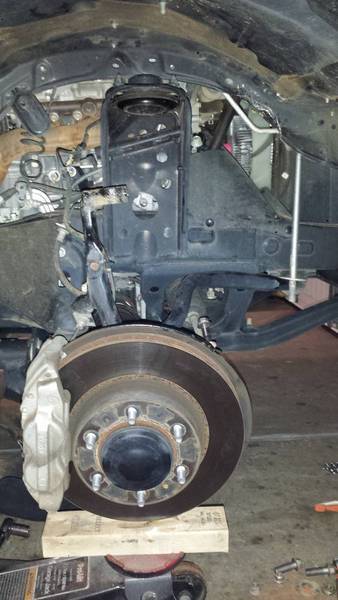 LR UCA installed, pinch weld was a bitch on passenger side..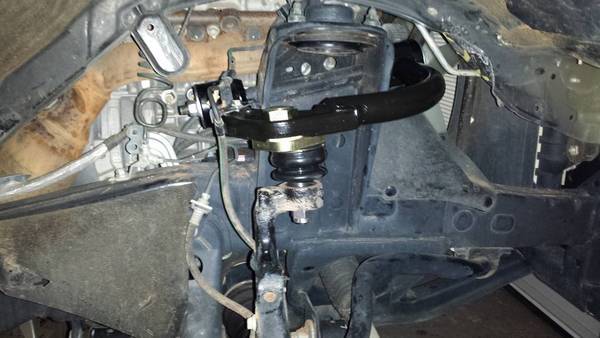 Bilsteins installed.. look very closely.. I made a mistake.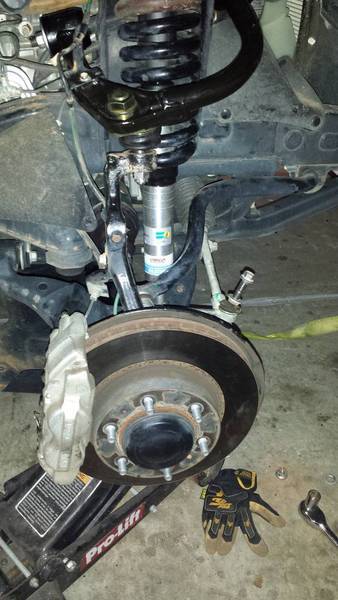 Bilsteins set at 2.5 ended up giving me 5 inches of lift!!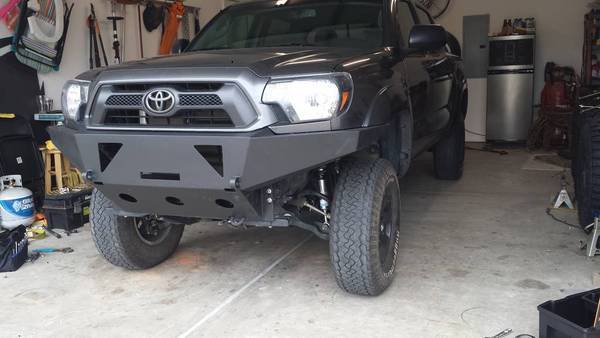 Here you can see the culprit, I installed the coil seat upside down....
Thanks to the boys on SC BS thread for helping me out with that.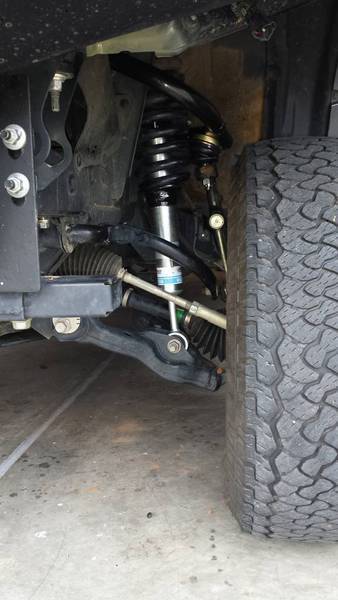 Now to remove the coils again..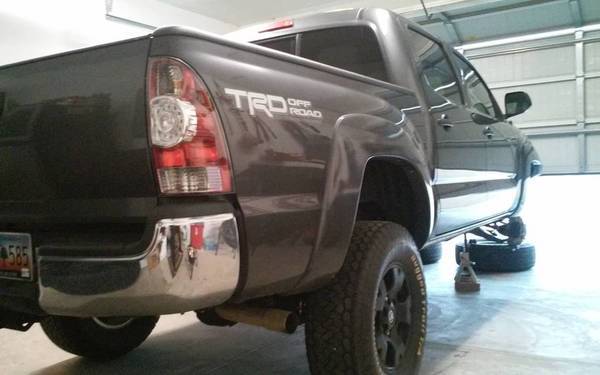 Fixed my booboo and re installed coilovers.. time for a short road test.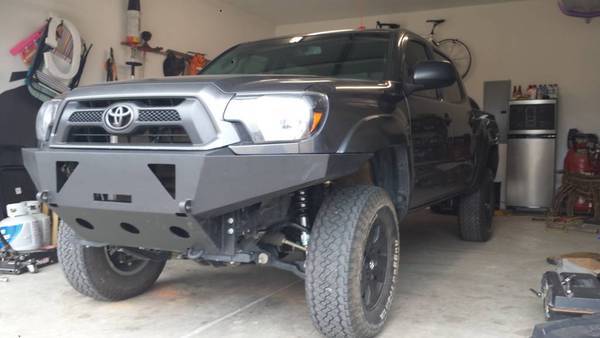 Bilsteins ended up giving me right at 3.0" up front. I was looking to keep a little rake, and the AAL did just that @ 1" higher than the front. Bro Lean was not an option!!! Did a rough alignment using conventional tools, and previous markings on cams.
Alignment and wheels done.