I've been very slowly and carefully choosing mods to add. I know its not much, but I have been very careful to making sure each mod turns out flawless
This is my first Taco and I absolutely love it! I am really looking forward to watching her transform into a rig worthy of recognition here at TW. Thanks for looking, and hope you enjoy! Criticism appreciated
Removed antenna and mudflaps.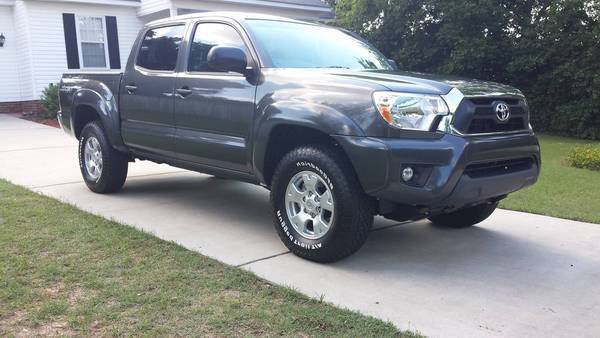 Thought I would tackle the BHLM and Color match grille at the same time.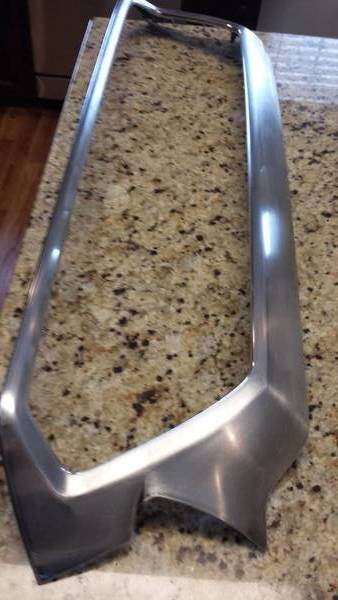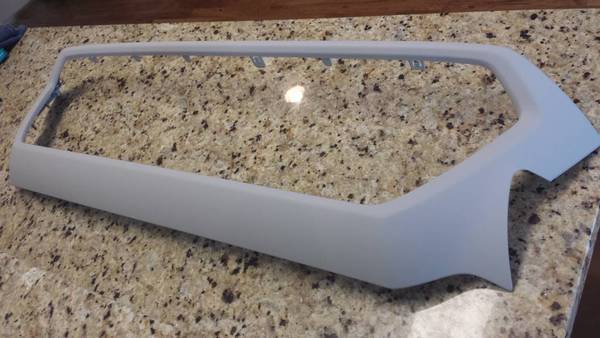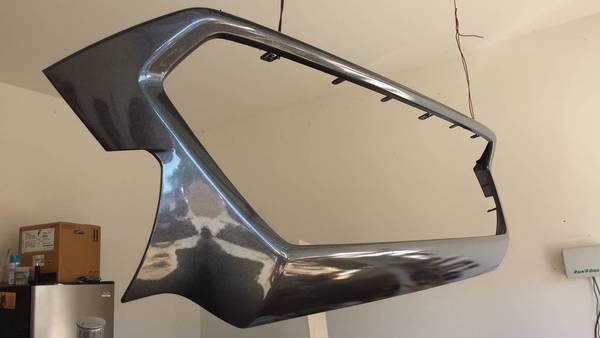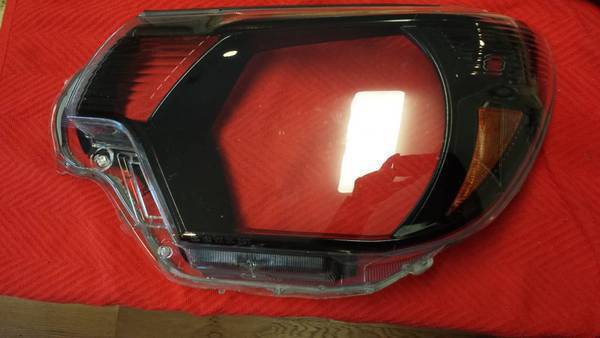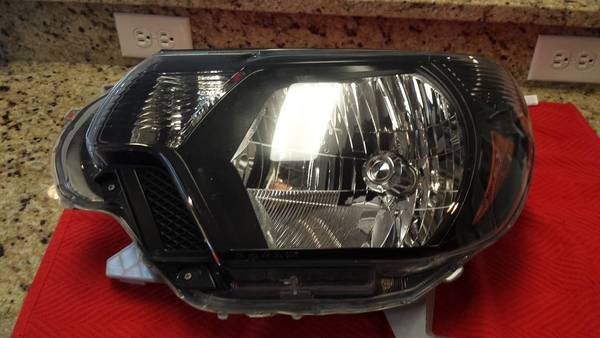 Paint matched up really well. I wish I would have spent a little more time on the clear coat. I can tell a slight difference up close but anyone else I've asked say it looks factory.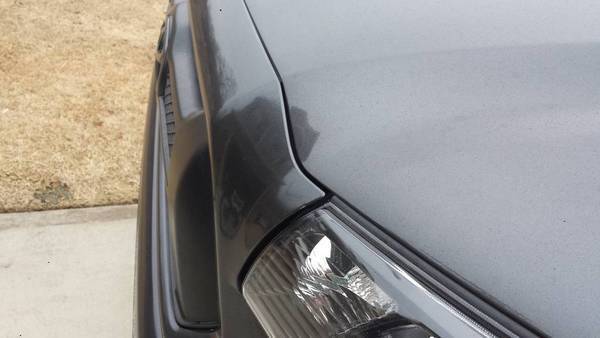 As is 05 Feb 14.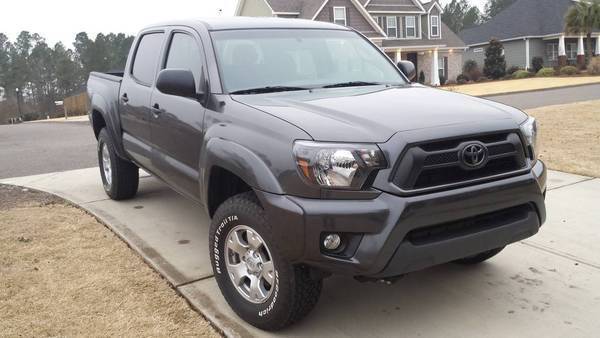 I think I'll dirp the rims this weekend. Then I suppose I will finally have to pull the trigger on the lift.