Hello! Finally getting around to making a build thread!
How it sits as of 3/6/14: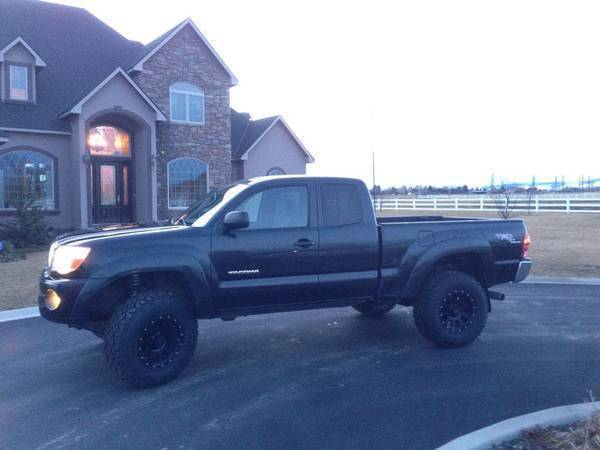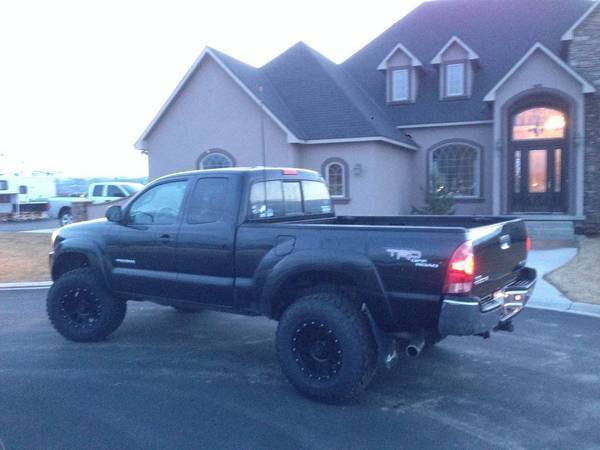 Truck Specs:
2006 Access Cab, TRD Off-Road,
4x4, Black Sand Pearl,
6-Speed Manual, 4.0 V6
Front Suspension:
Eibach/
Toytec
Coils
Bilstein 5100 Height Adjustable Shocks (Set @ .85)
1/2" Spacer Passenger Side
3/4" Spacer Driver Side
Light Racing UCA's
Rear Suspension:
2" Toytec AAL
Bilstein 5100 Shocks
Wheels and Tires:
MB 352 17x9
Goodyear Duratrac 285/70/17
Performance:
Flowmaster 40 Series Delta Flow
Dual 2.5 Output
Stereo:
JVC KW-NSX1 Double Din Head Unit
PAC SWI-RC Steering Wheel Controls
Rockford Fosgate Prime Series
1200 Watt Monoblock Amplifier R1200-1D
Rockford Fosgate Power Series
12" T1 Subwoofer T1D412
Custom Built Box
Interior:
Summer TRD-Off Road Mats
All Weather TRD-Off Road Mats
(Bought from a member on here
)
Hidden CB Mod
Electronics:
Cobra 19 DX IV
4' Firestik Antenna (Custom Mount)
Relay for Locker Anytime Mod
Future Mods:
Sliders
Front Plate Bumper
Rear Plate Bumper
10,000 lb winch
Skids
Homertaco Raptor Grill (In production now)
Cab Mount Chop
K&N CAI
Bed Lights
HIDs
35s
4.11s
Dreams:
TRD Supercharger
SAS
The Progress:
This isn't my first Toyota truck, my first vehicle was a 1990 Toyota Pickup. Deluxe Package. 4x4. 3.0 aka 3.SLOW V6. 5 speed manual. I bought it like this: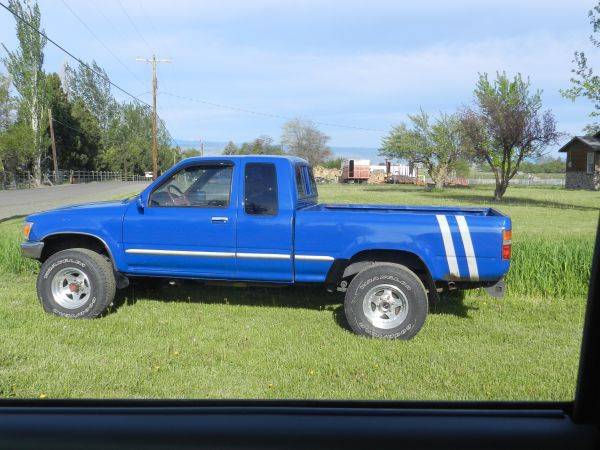 And turned it into this: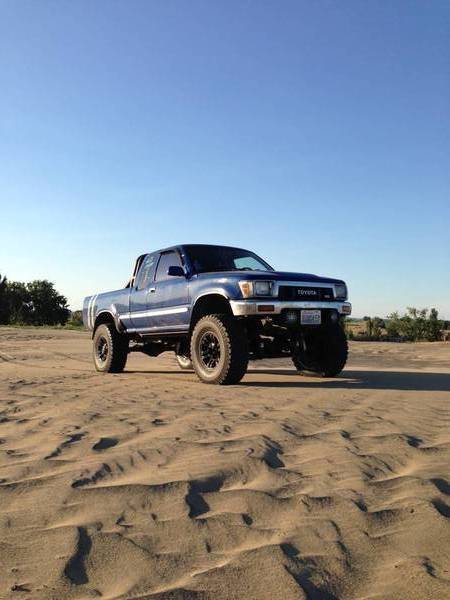 I learned a lot of things from it. Such as not to never do a dropbracket lift again!!
I owned that for a year, then in July of 2013 (right before I started my senior year of high school) I sold it and bought the new truck.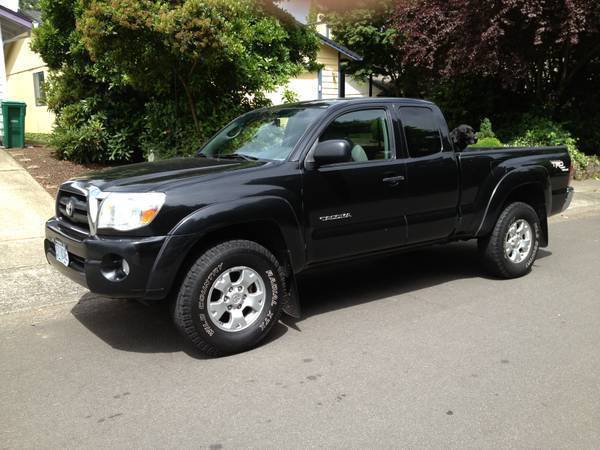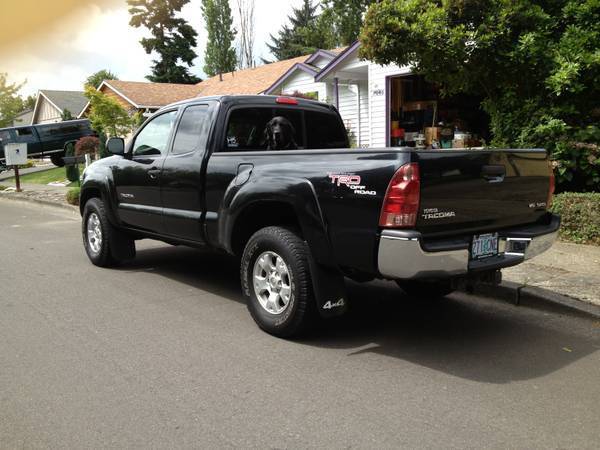 It is a crazy difference between my old truck and I love it more than anything! I actually joined TacomaWorld.com before I even owned it to order a Homertaco grill haha. I always loved the Tacoma's since two of my workmate's had modded ones. Here is mine next to my workmate's when I first got it: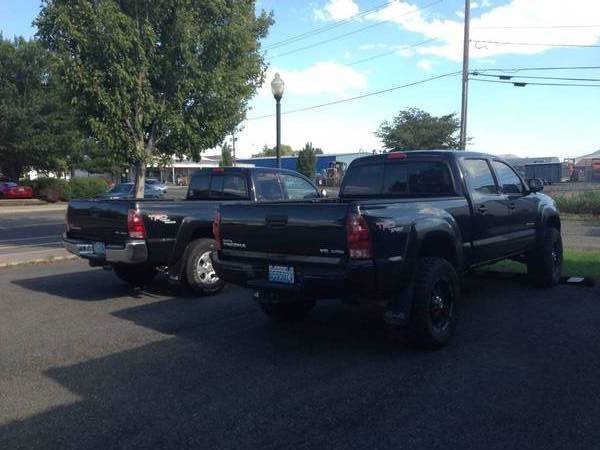 First thing I did was slap a shiny new exhaust tip on her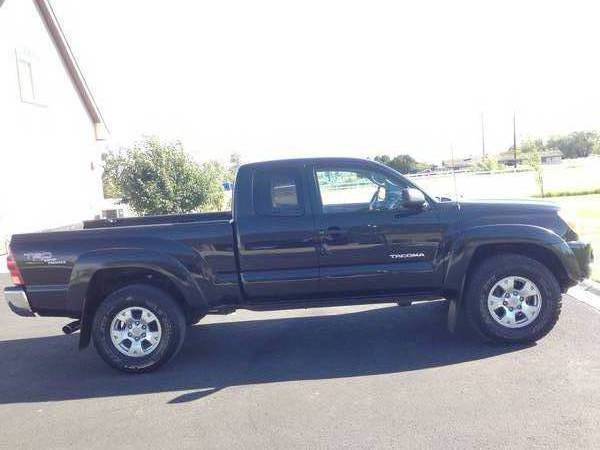 Then I decided I needed some sound and installed a dual exhaust flowmaster 40 Series Delta Flow. Sounds Great! Here's a link to my sound clip:
https://www.youtube.com/watch?v=dBM1O5AGuAQ
Best pic I have of the exhaust along with some flex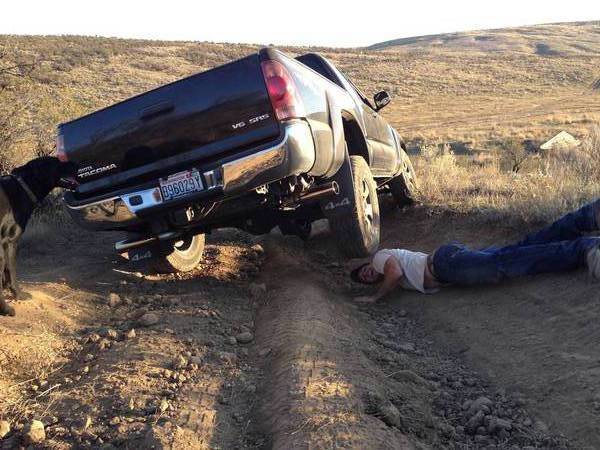 Then TacomaWorld convinced me to plasti-dip my wheels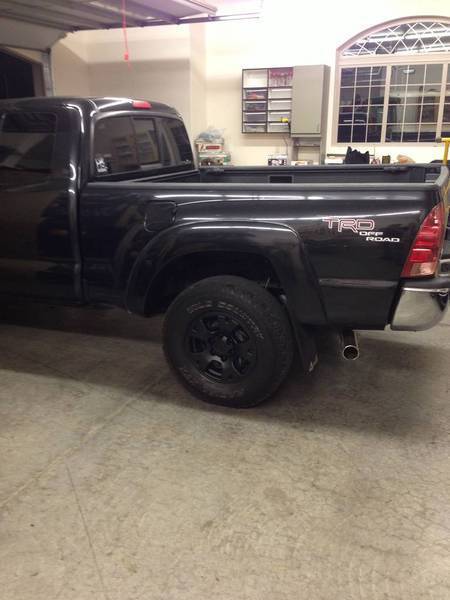 This was the first time I took it offroad and broke off those awful low front mud flaps!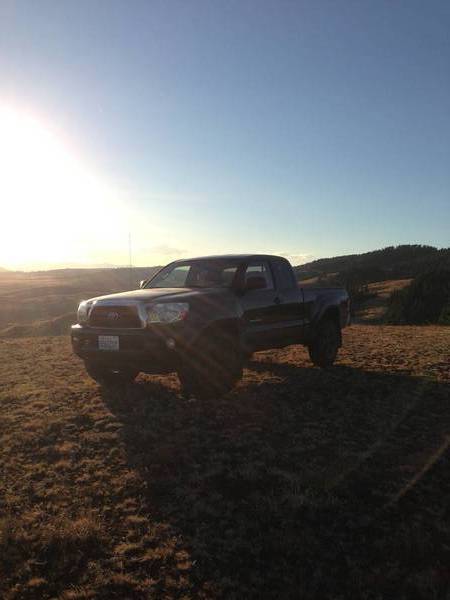 Then I set to work on the stereo: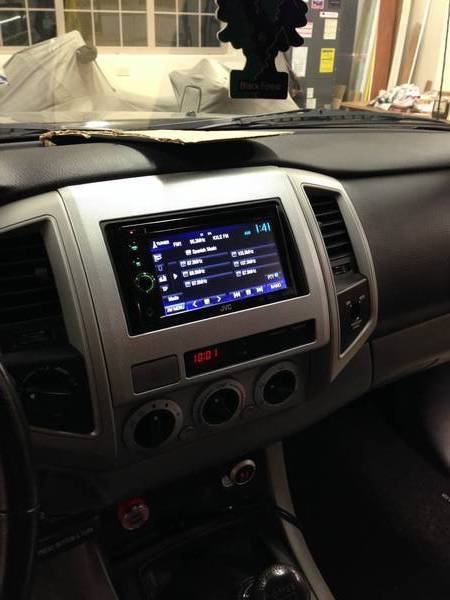 The sub box took a bit to perfect as I had to have a 12"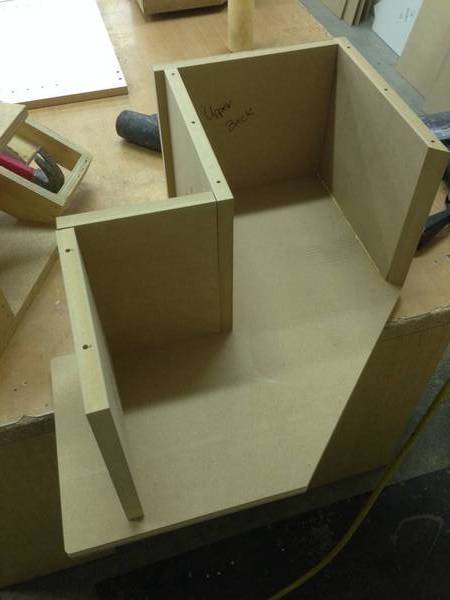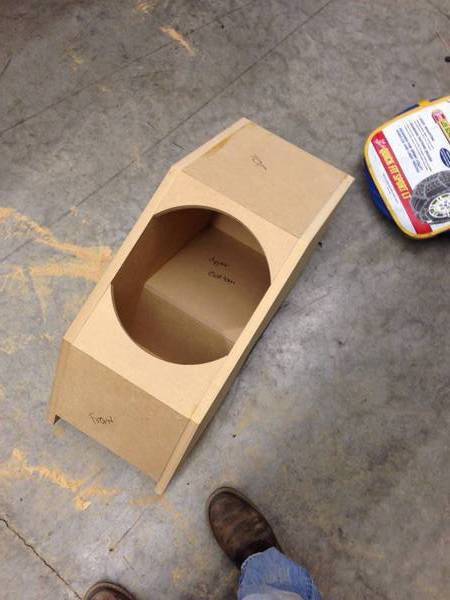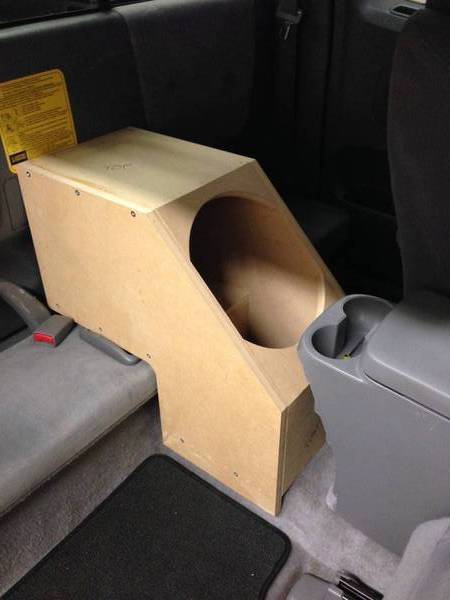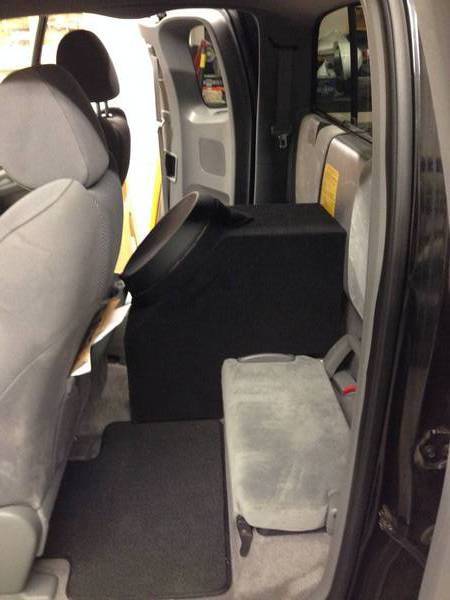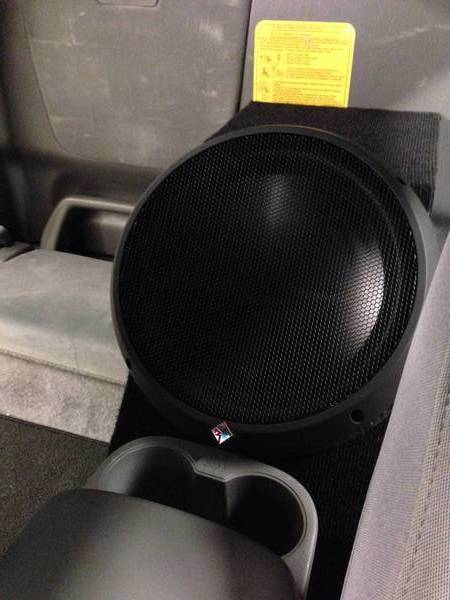 Took her up some hill climbs and dented my factory skid plate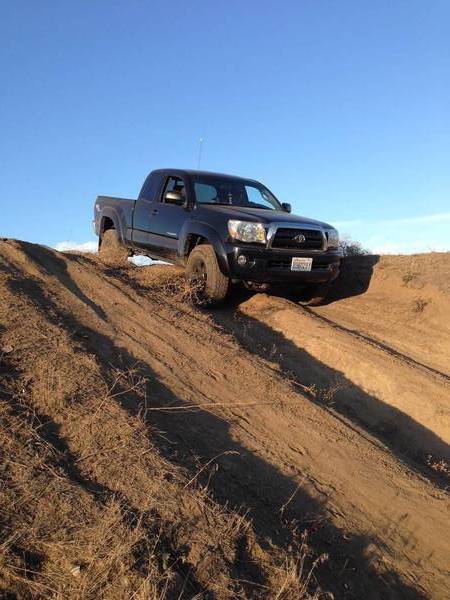 Also around this time I did the hidden CB mod, sorry no pics of that...
Then I could finally afford my lift!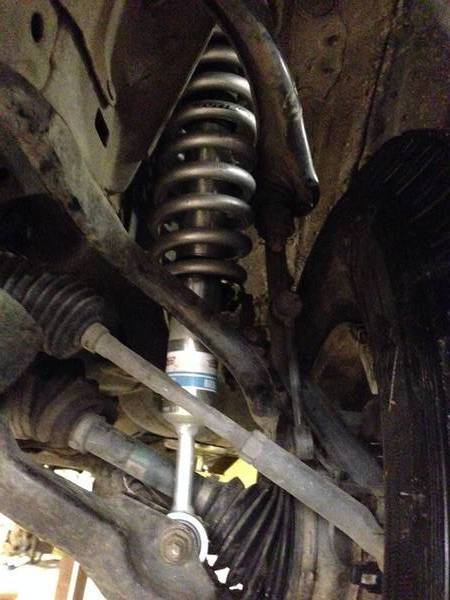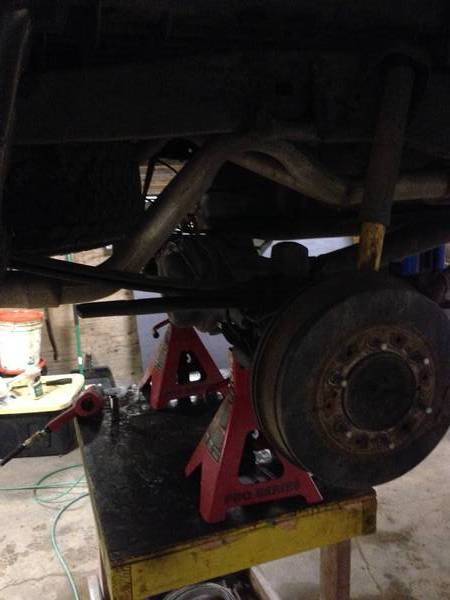 With Stock Tires: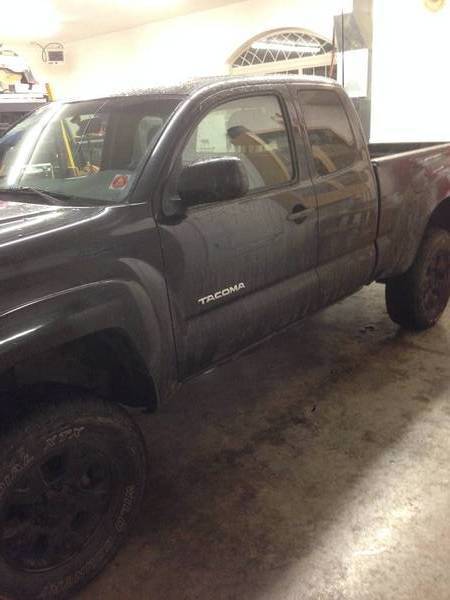 New Tires! Goodyear Duratracs 285/70/17 w/ MB 352s 17x9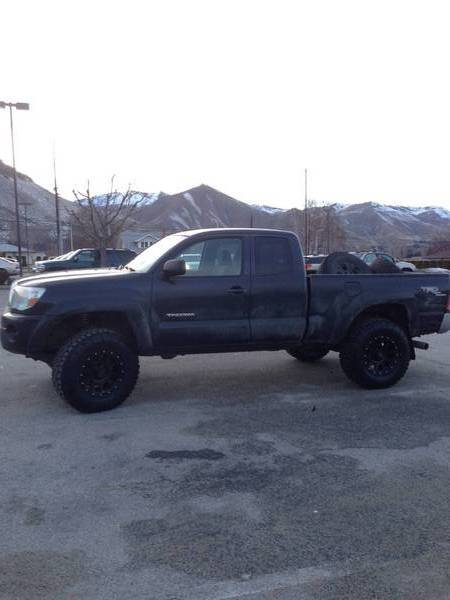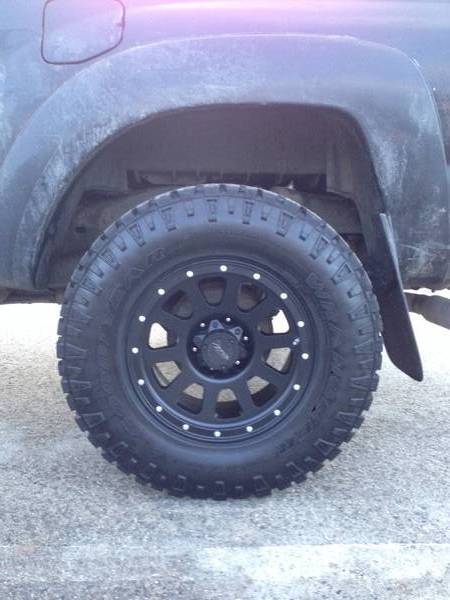 Here's a new comparison pic by my workmate's Taco. Mine's Better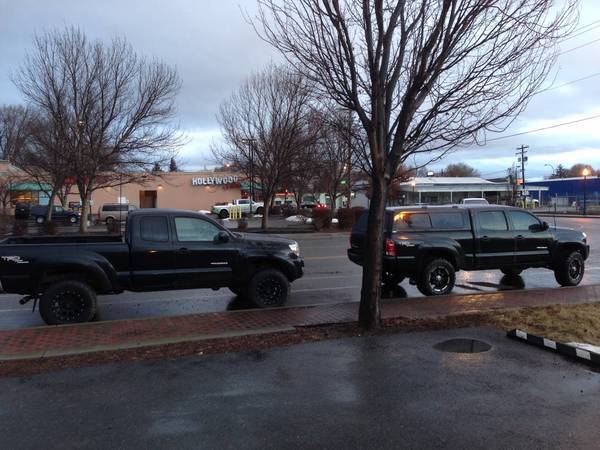 Thanks For Looking!!