Hello all,
I have been working in my rig for the past few months, so haven't had time to do a build thread...but it is mostly done (if there is such a thing
) so here goes.
The reason the title of this thread says "I think" is because I wanted to call my rig TACO RKN and I have a history of having a license plate that is the same as my rig's nickname...however, when I tried to get TACO RKN from the DMV, they sent me back a letter saying my request for this license plate could not be granted since it was rude and unacceptable!!!!! So I fought city hall...or the DMV I guess and sent them a letter of explanation saying that TACO is a nickname for Toyota Tacomas and I wondered why RKN TACO was already taken! They replied with another letter saying that TACO is slang for "VAGINA"! They actually said that in a letter. SO, I reapplied for "ROKN TCO" and thought that since TACO was not spelled out, they may not see any vaginal implications...no luck. They denied that also. SO. I have now applied to get "ROKN 4X". I can't see then having a problem with that...but you never know...
Anyway, my rant is over and I will get on with the build. I bought this Timberland Mica 2010 4WD OR back in November: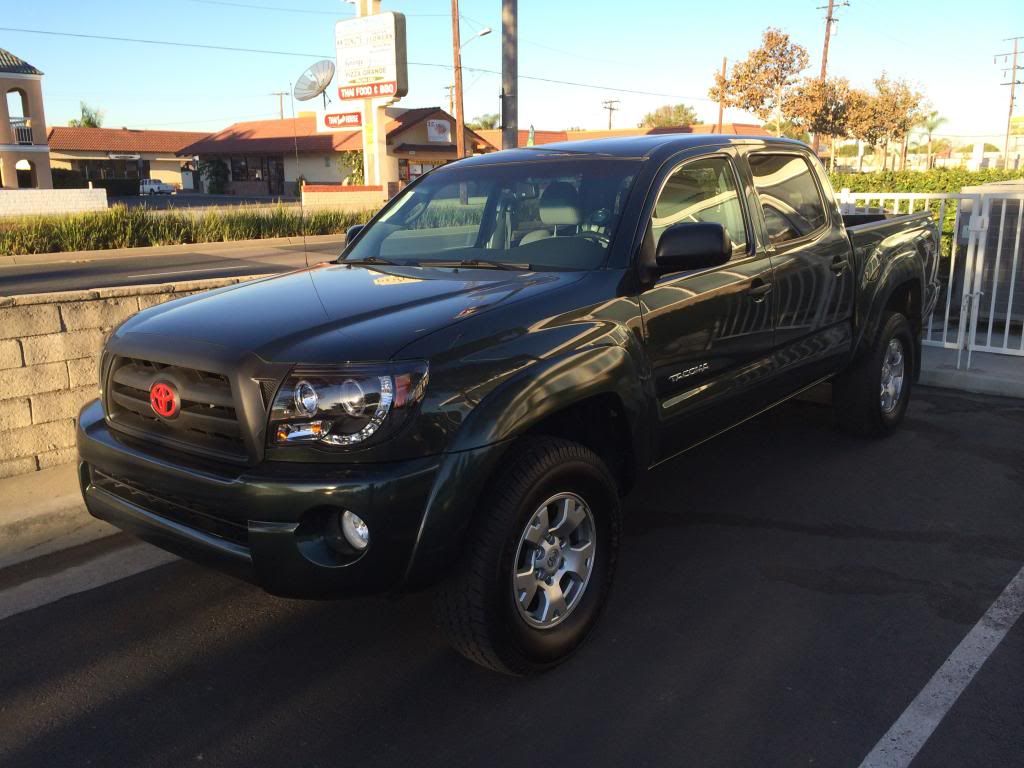 As you can see, before I even took the first pic, I had changed out the headlights to a set of Spyders I bought off a TW member. Cool stuff.
I will try to update this thread at least a few times a week with updates that have been done...the nice thing is that I already have the pics...I just need to put them on here...Hope you enjoy the progress and If you have any questions, please don't hesitate to ask...
Allan