Updated photo 6/4/13:
Plasti-dip lower front valence and added old school Toyota Truck badge (aka model-T) 11/9/13:
Traded in my '01 xtra cab for this '09 double cab on 1/22/09. Needed more room for my 3 kids. Here's my '01 before I sold it and my new '09 the day after I bought it.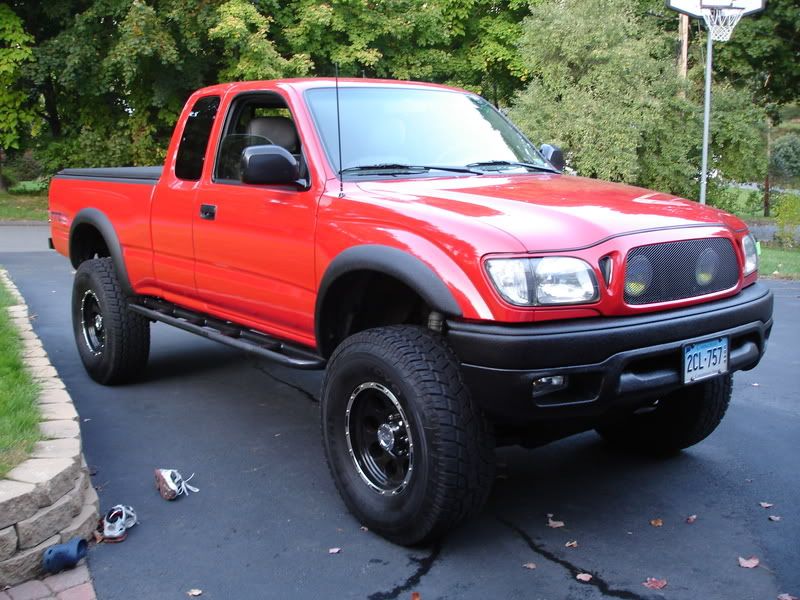 Brand new 1/22/09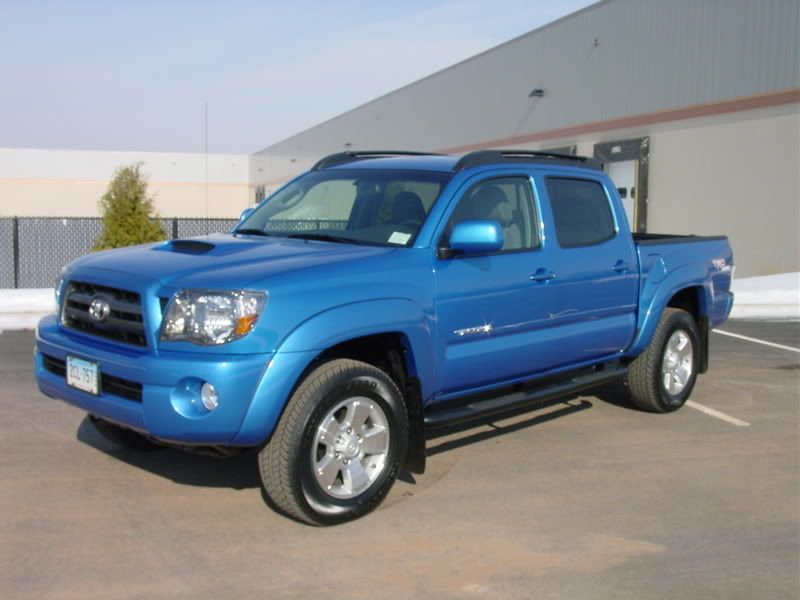 Modification and Expense List as of 6/5/13:
Suspension
- $2,325.
·
Icon Vehicle Dynamics
Extended Coilovers
· Icon Vehicle Dynamics Remote Res. Shocks
· Total Chaos Upper Control Arms
·
Wheelers 1.5" lift 3 leaf progressive AAL
·
Toytec
3° shims (overload leaf left in)
·
OME carrier bearing ¾" drop kit
Wheels and Tires - $1,740.
· 17x8 Ultra Goliath wheels
· P285/70R17 Nitto Terra Grappler's (32.6"x11.2")
· Firestone lifetime alignment
· BAMF Cab Mount Chop plates
· Front and rear mud flaps removed
Accessories - $2770.
· Toyota black tube steps – Line-X'd
· Toyota roof rack
· Toyota cargo divider
·
Weathertech
Grey floor liners
· Access Literider roll up soft
tonneau
·
2 additional Toyota D-rings in bed
·
Fire extinguisher
·
Receiver tow hook
·
3" drop hitch with 1-7/8" ball
·
7 pin round to 4 pin flat trailer wire adapter
·
Thule top track utility rails over bed rail caps
·
Thule 65" square bars on TK towers with ski attachments over tonneau
Cosmetic - $1215.
· Front windows tinted to match rear factory tint
· Shortened antenna 3" (to fit in garage)
· Grillcraft black upper / lower mesh grill insert
· Eyelids painted SWB
· Engine cover painted speedway blue
· Tinted tails and third brake light
· Arm rests and center console lid cover - black perforated vinyl.
· Hobie Cat sticker on rear window
· Ski Okemo sticker on rear window
· Rear ¼ panel TRD beach cruiser decals
· Front license plate removed – SWB bumper plugs
· Paint pinch weld under cab black
· Plasti-dip lower front valence
Audio / Tech - $935.
· Ottonavi HU (sat, ipod, DVD, nav, bt)
Performance - $650.
·
TRD Cat-back Exhaust
·
AMSOIL full synthetic 5w30 engine oil
·
AMSOIL full synthetic 75w90 severe gear differential oil front / rear and xfer case.
Lighting
- $795
·
33" dual row LED light bar behind lower grill
·
Fogs only mod (J/B 2A pin 21 to 13)
·
Bed pocket lights (switch in bed)
·
Back up lights under tow hitch (on w/ rev. or switch)
·
OTRATTW
switches (fogs, LED bar, backup)
·
Dual filament blinkers - low intensity as DTRL
·
4x4 switch illumination
·
Amber LED strip in the hood scoop
·
Amber LED interior accent lighting
·
Aux lighting Hella relay block
·
Aux lighting BlueSea fuse box
Total to date
- $10,430
Lifted 3/29/09 with only 4,000 miles on it.
Pictures before eyelids, spidertrax, tinted tails and grillcraft. Later traded trifold tonneau for a roll up.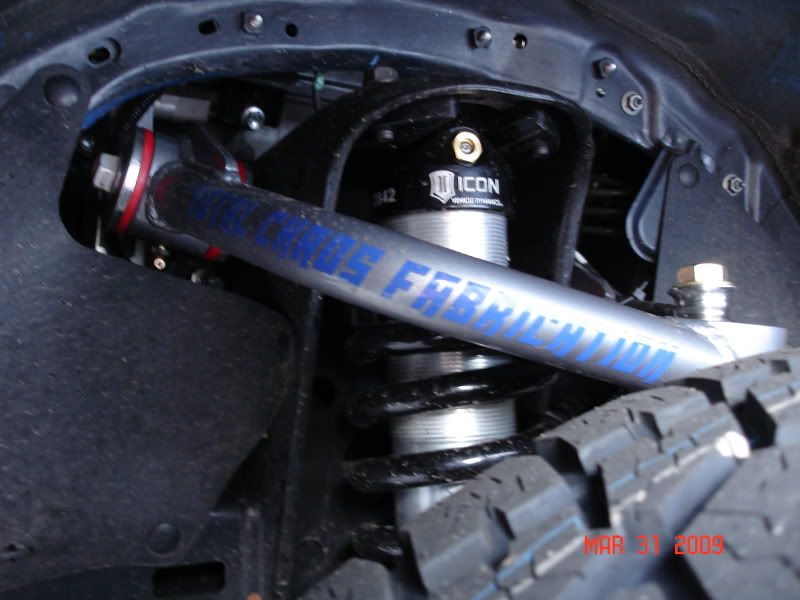 Over tonneau bed rack: Thule TK1 feet, 65" square bars, and top tracks mounted to factory bed rail covers. 12/15/09.
You can also see the roll up Lite rider tonneau that replaced the tri fold. I liked the canvas material of the tri fold but the roll up serves my purposes much better. Couldn't find the canvas in a roll up.
Low intensity LED's in the hood scoop. 10/15/11.
Wethertech floor mats front and rear.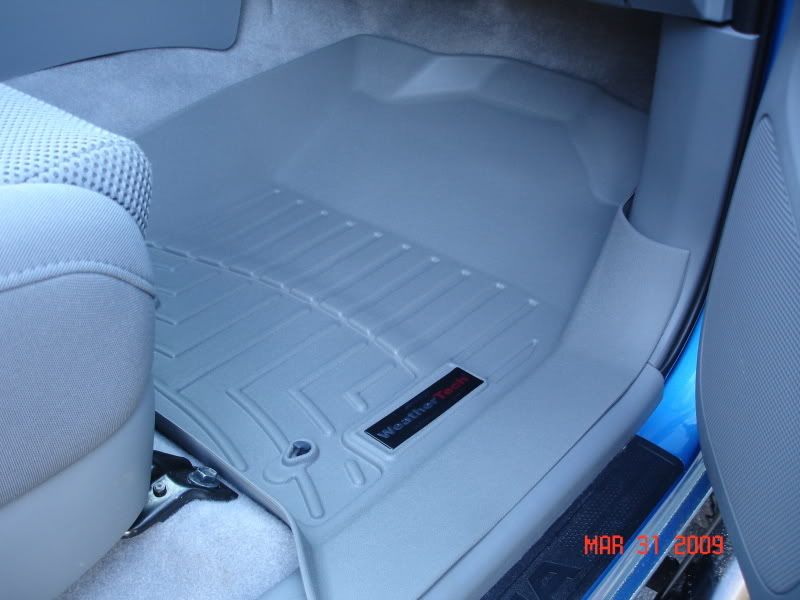 Vinyl armrest to replace stock. 1/2/12 - Perforated to match upper door panel.