2007 Toyota Tacoma DCLB TRD Sport
Most recent picture. (4/26/2014)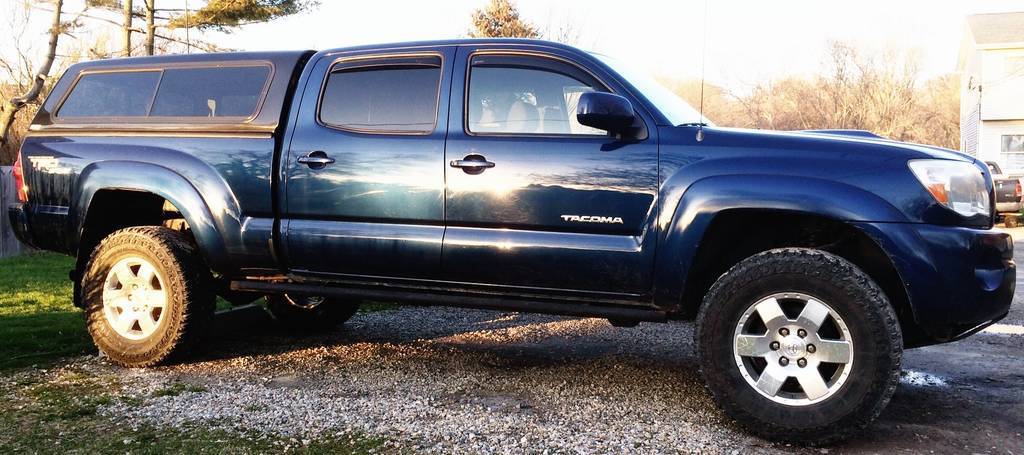 Mod list
:
Interior:
LED gauge swap
All interior lights, LED
2013 Toyota touchscreen radio
Illuminated 4x4 switch
400w inverter anytime
120v in-cab outlet
Exterior:
Andre's Devil Horns
Fog lamps on w/ Running lights
K&N
Air filter
Secondary Air Filter removed
886 Backup Mod
Weathertech
Side Window Deflectors
Toyota Bed Extender
A.R.E. cap (black sand pearl)
LED lights in cap
-2x 24" superbrightleds
-1x 12" superbrightleds
-1x waterproof switch
On Board Air
-ARB compressor (CKMA12)
-ARB inflator (ARB605)
OCTaco Extended Steel Brake Lines
Lift:
Front:
Bilstein 5100's set @ 0
OME 885x coils
Rear:
OMD style Spring Refurb. 6 total leaves
(2 leaf Toyota +3 Chevy+ 1 Toyota overload)
Bilstein RCD B110 5100's
ECGS bushing to replace the shitty needle bearing
(required as soon as the lift went on) pain in the ass to install outside in 40 degree weather.
Armor:
BAMF 96" sliders @ 10*
All-Pro
IFS skid
Wheels:
5 FJ cruiser rims
Cooper Discoverer ST MAXX 285/70/17 E-rated
CB:
1974 Sharp 23 channel
BAMF CB mount driver side
1974 (unknown make/model) 8' whip antenna
Firestik 4' with HD spring
18' Firering cable
Cobra Roadmaster handheld cb
Future: (so many wants, so little cash on hand)
Purchased:
Lined up:
All-Pro skids
Transmission
Transfer case
Still dreaming:
Lockers (researching now)
Build in progress:
Still on the lot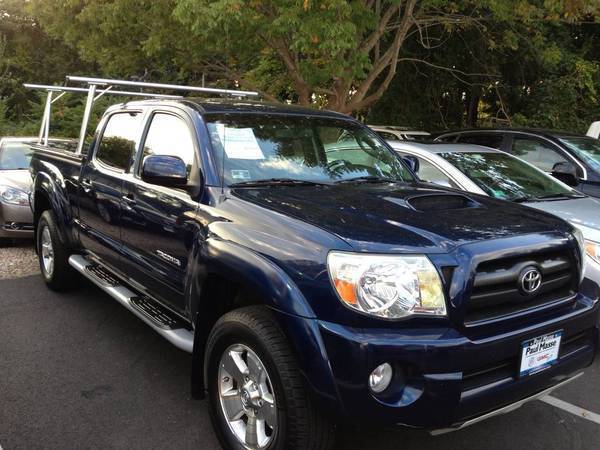 With the ATV in the back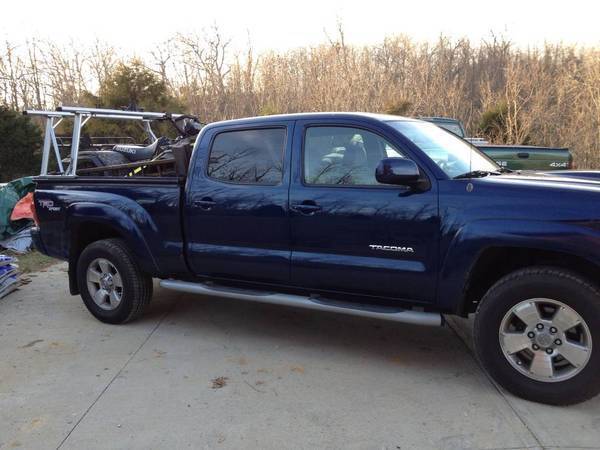 Took a dabble at soldering and swapped my LEDs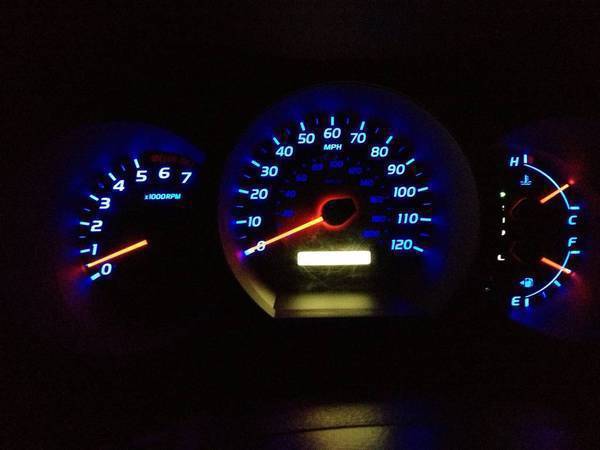 Painted my wheels to cover the corrosion $20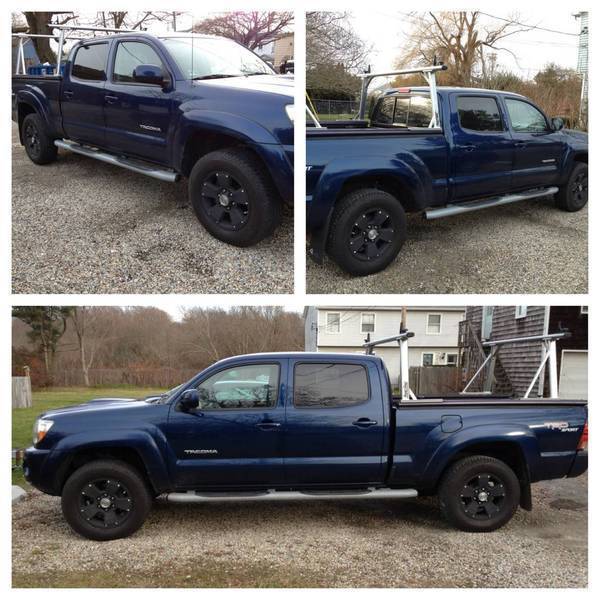 Built my rear lift from old Chevy leaf packs $75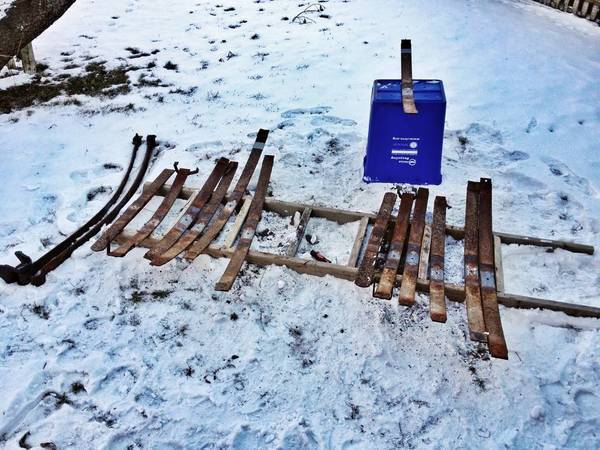 Squeak prevention (never squeaked once in 2 years)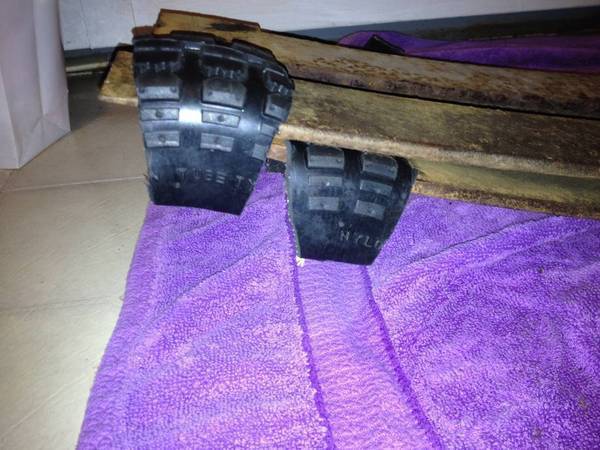 Bought my front lift $490 w coils, spacer, ubolts.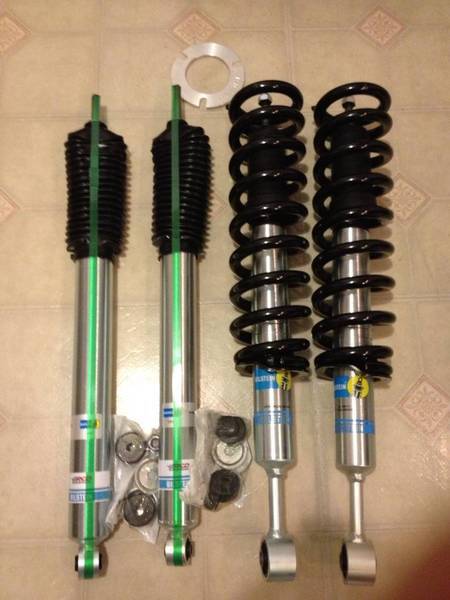 Lift installed with 265/65/17 michelins LTX ms2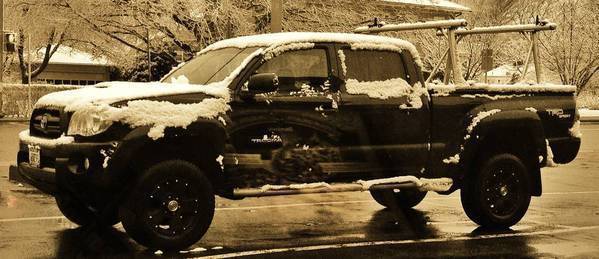 Purchased the perfect fit bed box and bed extender $200 for both.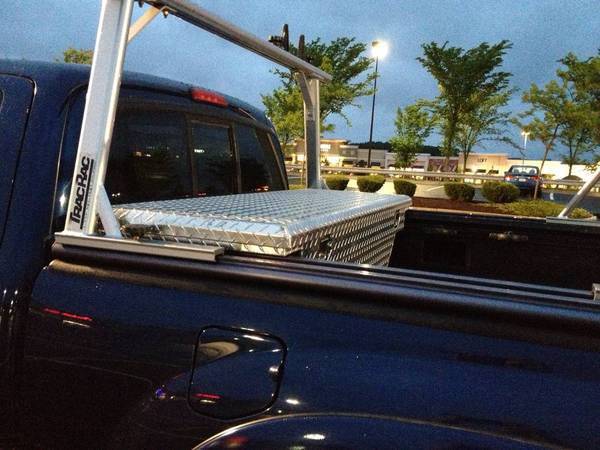 Picked up the FJ Cruiser rims $300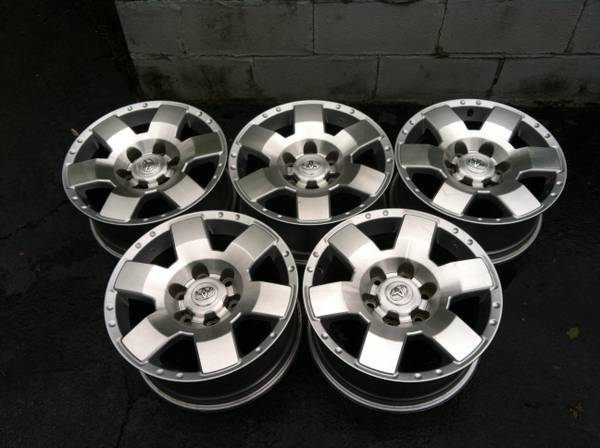 Installed the FJ's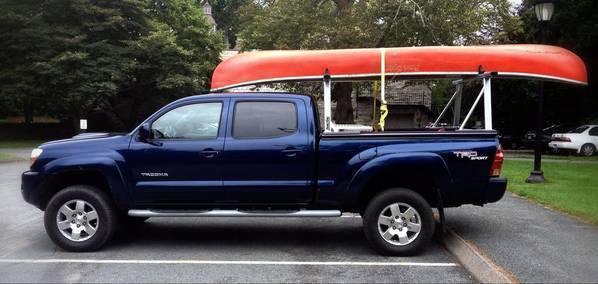 Installed a 2013 touchscreen in the truck, $145 TW find.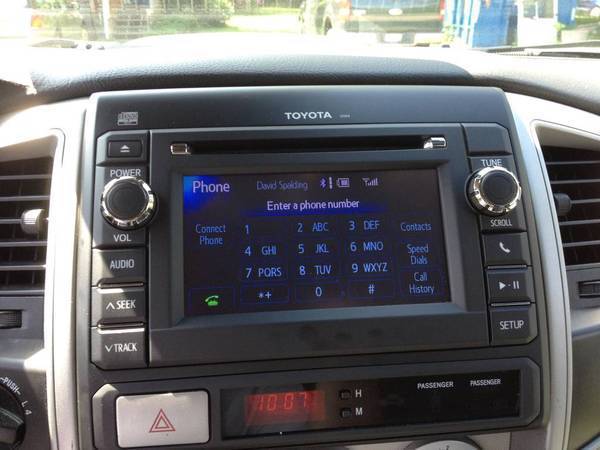 Had to replace my Center support(carrier bearing) bearing 2 times.
I built this from a Chevy one ton but it did not fit.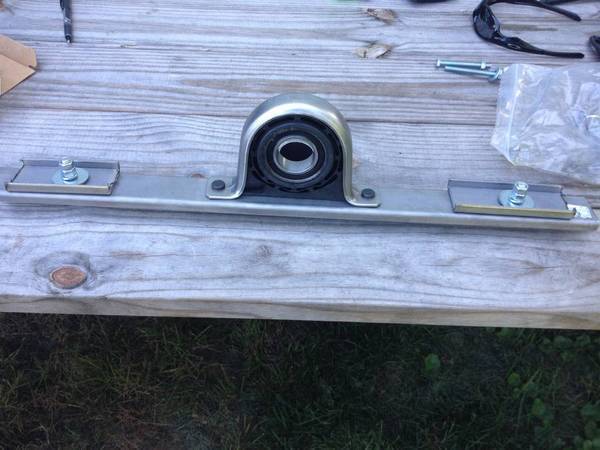 Fiddling behind my radio, I found a remote started was installed in the truck from a previous owner. The hood switch was not tripped so it never worked before. 2 years after I purchased the truck it is now working.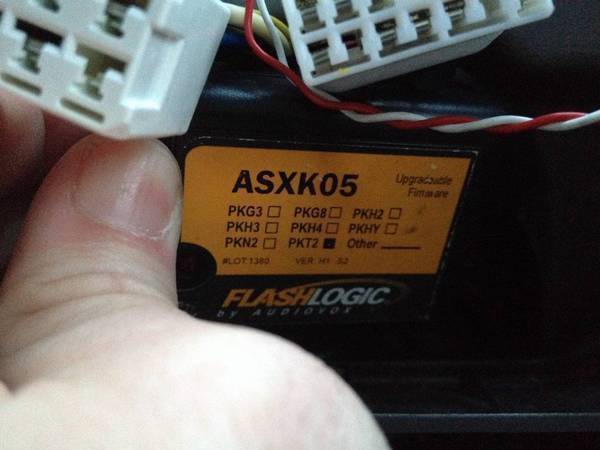 Found an ARE cap on CL for $500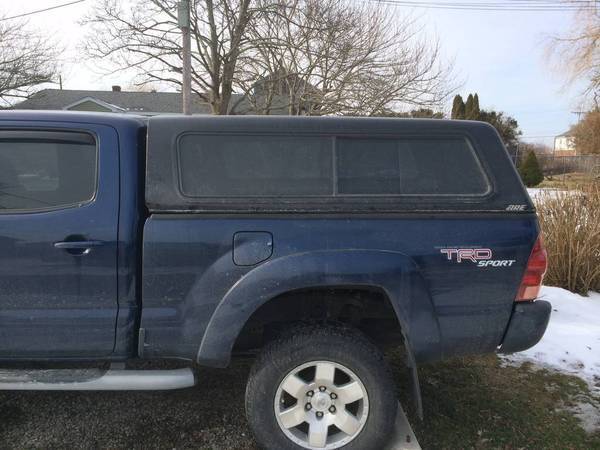 Added some superbrightleds lights to it with a waterproof switch. $100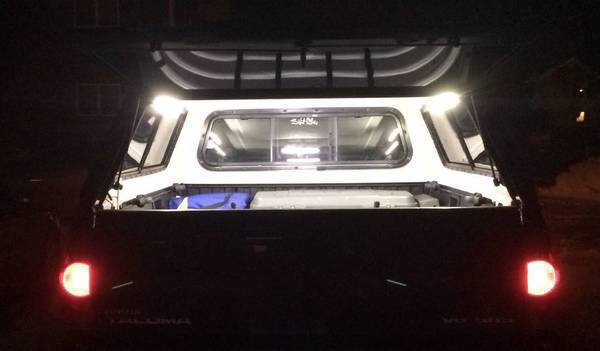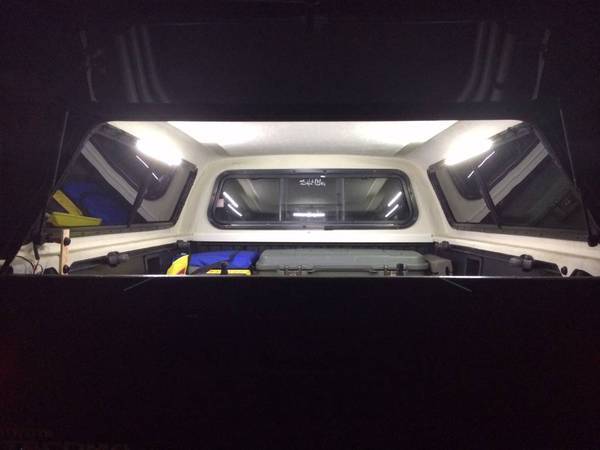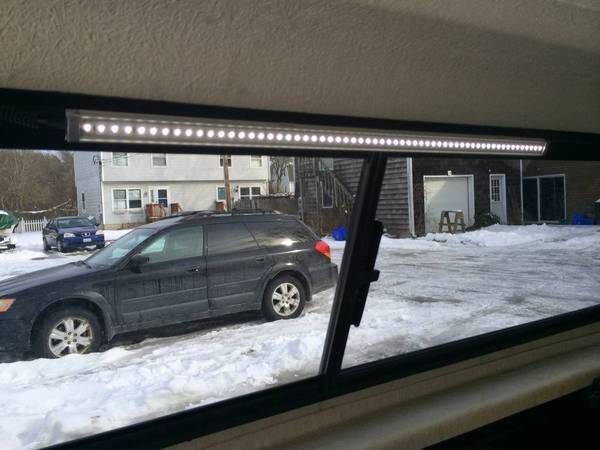 Found the Cooper Discoverer ST MAXX 285/70/17 on CL fit $280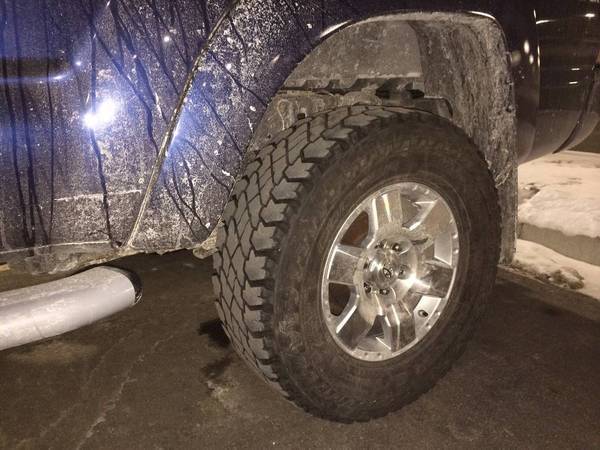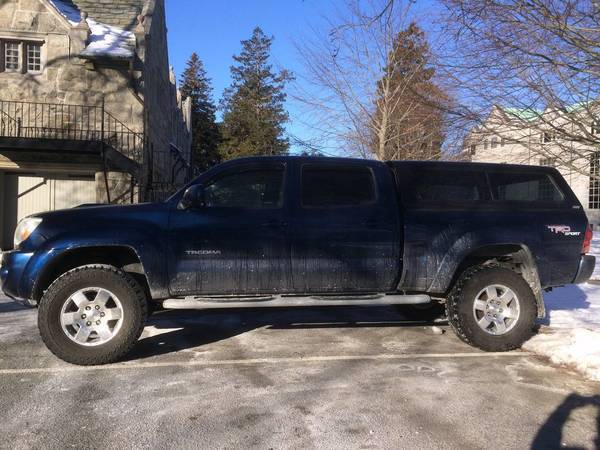 Added a new badge
Picked up some BAMF 96" rock sliders for $300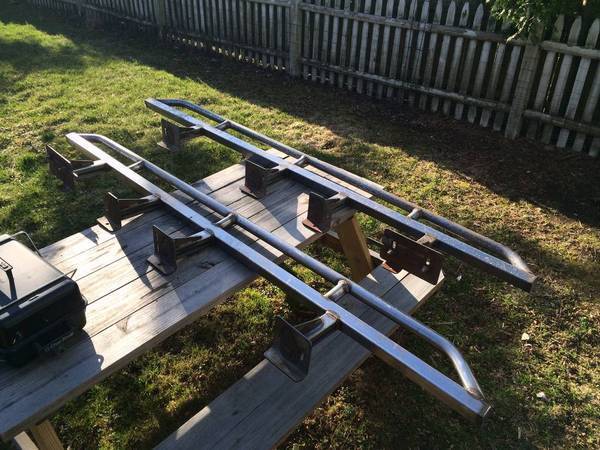 Installed coated with Bed Armor w/ Kevlar.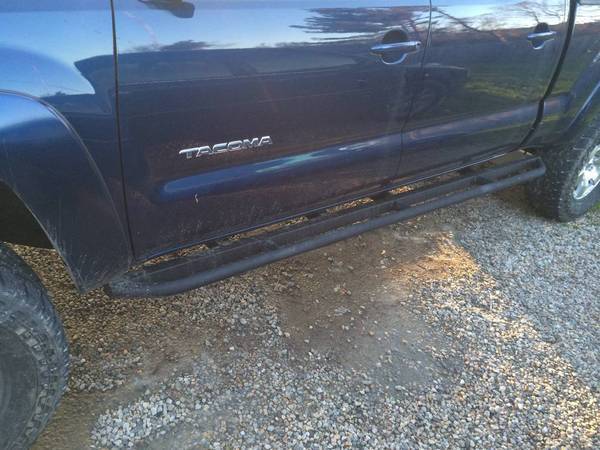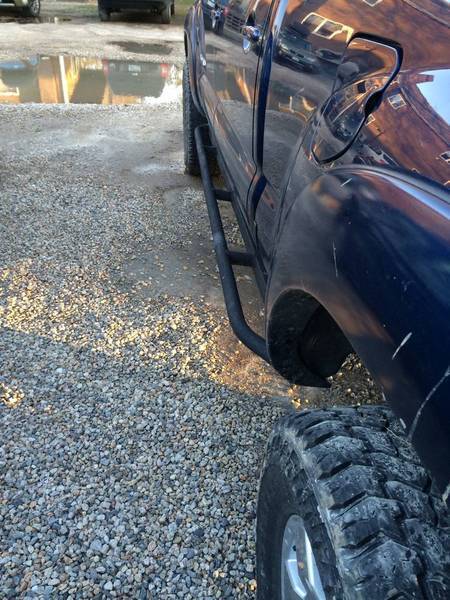 Installed All Pro IFS skid (thanks Billy)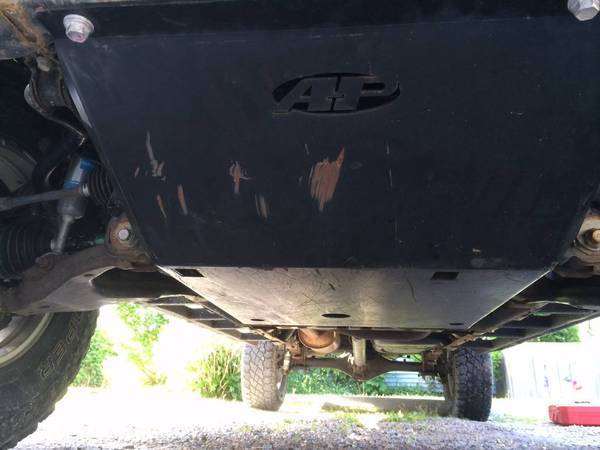 Installed ARB compressor (thanks Denis)