Figured I'd start a build thread.
Here is how she looked the day I bought her on 12/19/13.
First thing I did was plasti-dip my emblems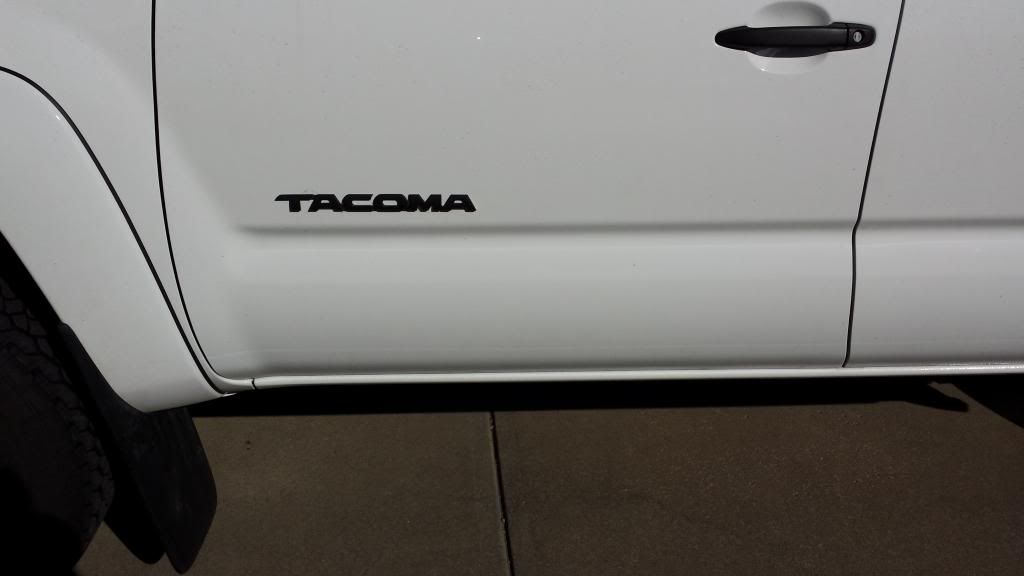 Next I swapped out the chrome grille surround for a color matched through Camelback Toyota (vendor here on TW)
Next I upgraded the wheels and tires to the FJ Trail Team's and 265/75/16 Duratracs
From there, it was time for a lift. I went with the OME 885x's without the top plate spacers so I could keep using the stock UCAs. I went with the
Toytec
3 pack progressive AAL in the back. At first it gave me a full 3" of lift. After a couple weeks, it has settled to 2.5".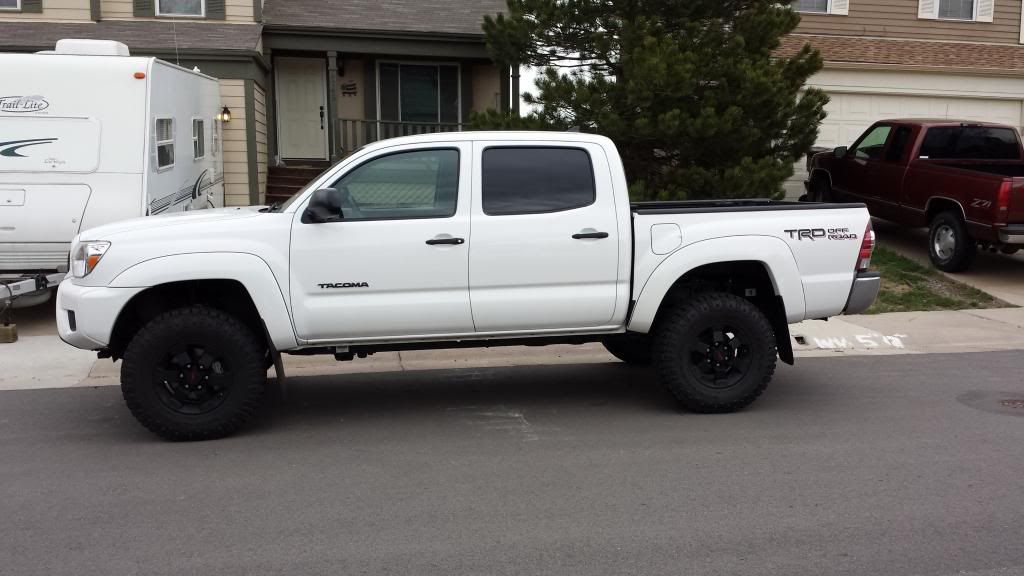 Here she is all cleaned up.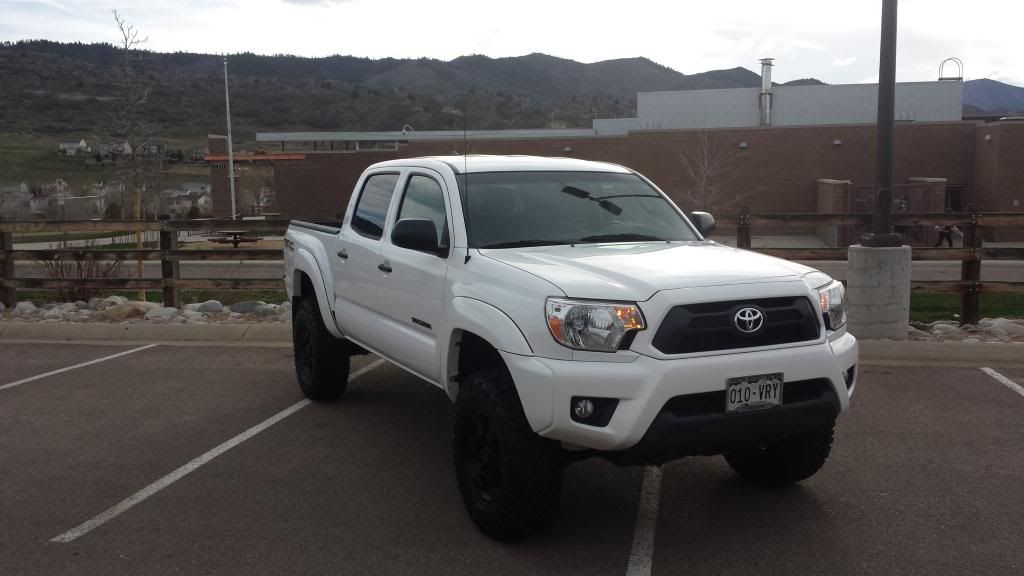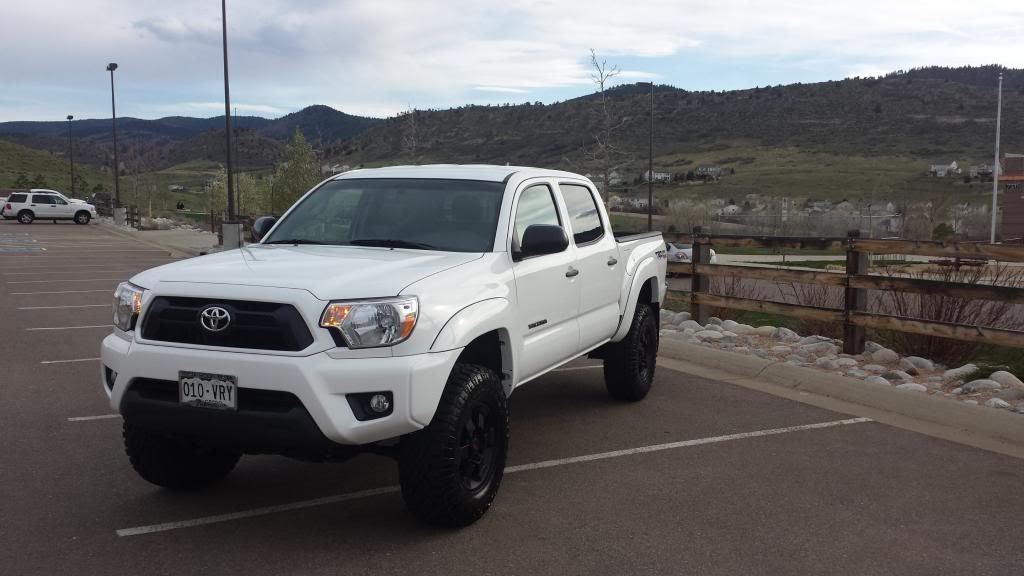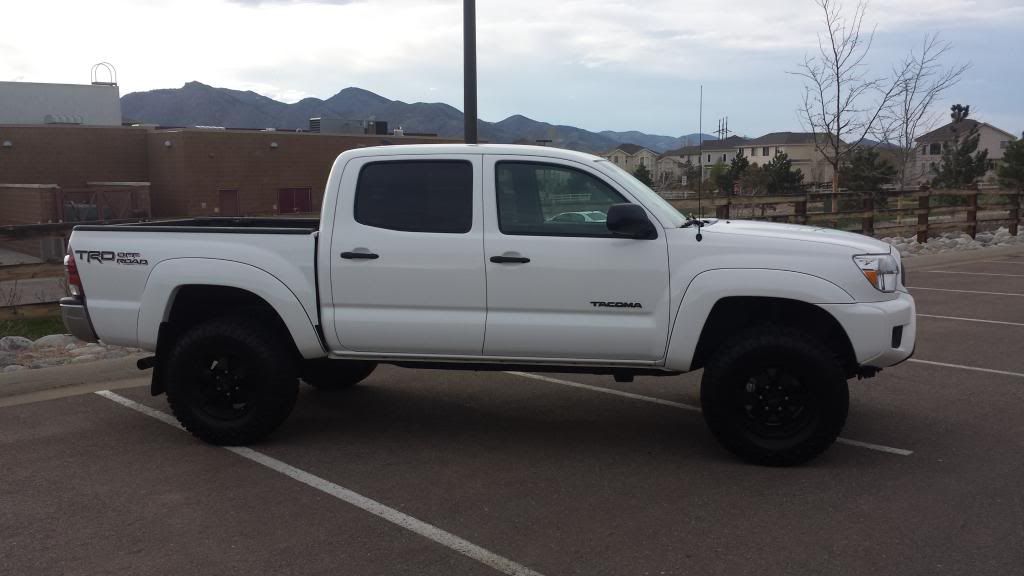 And here are a couple wheeling pics.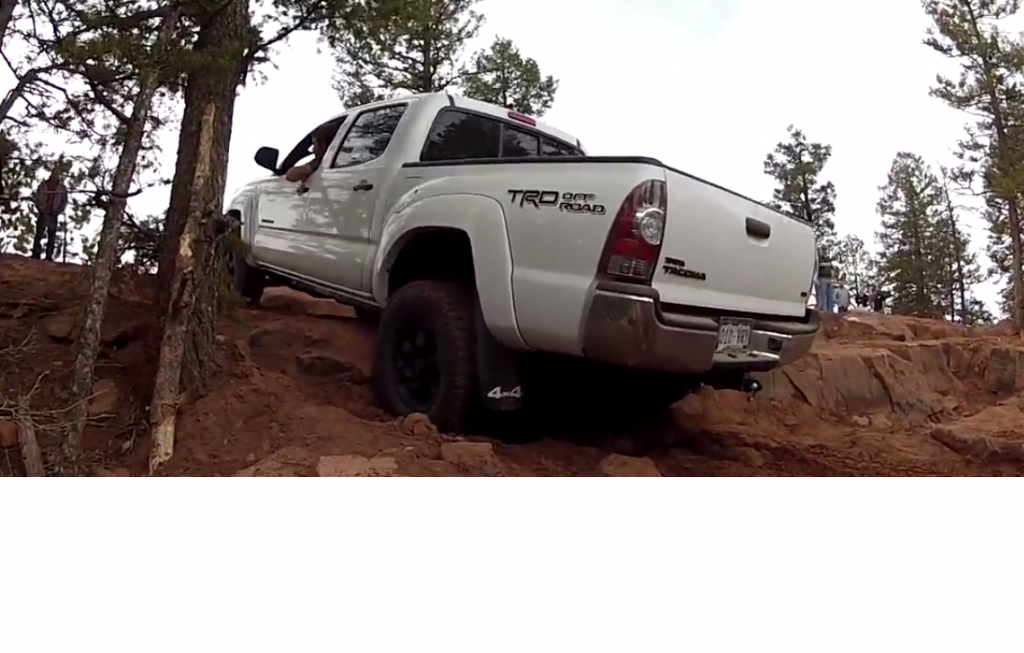 Pre-lift
Once the rear leaf pack wears out, I plan on getting Dakars in the rear, top plate spacers in the front along with LR UCAs. At some point in the future I would also like to get a plate front bumper with a winch. Wouldn't mind getting a rear as well but have to do a little research on the high clearance hitches. I know companies can't officially rate the hitch capacities but just need to make sure that I can safely tow my camper with it.