Hey everybody, I've been browsing this forum for the last 8 months and thank everyone for the help on decisions, mods, tweaks, etc. This is my first truck and first brand new vehicle so I'm excited to make it my own.
I figured I might has well make a build page since everyone is doing it
Story starts December 2013...
Stock: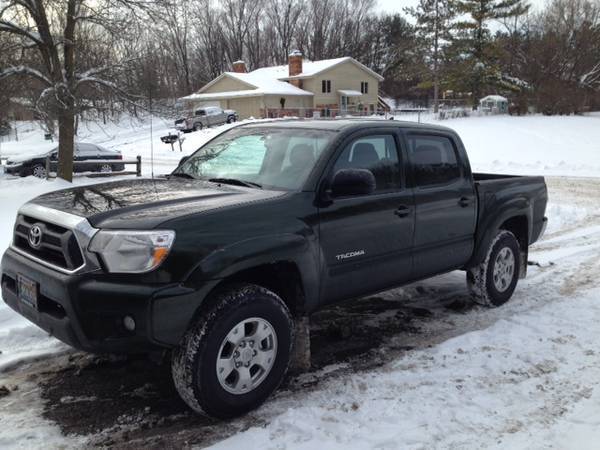 35% tint on the front (yea, yea I know, TRD sticker shoot me...I thought it looked cool
I removed it anyway..new sticker on the way)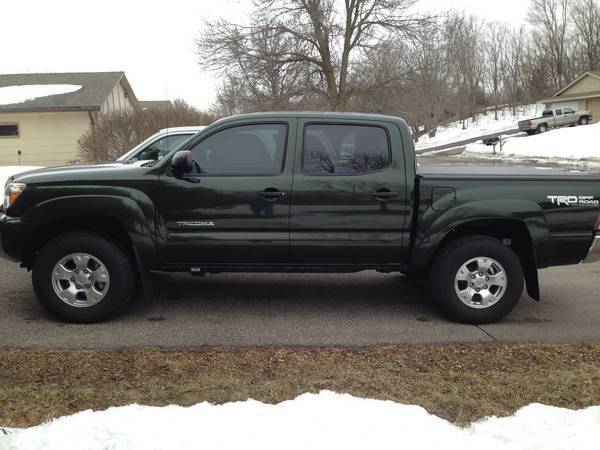 Access Lorado
Tonneau cover
...kinda of a pain to install since it sits behind the rails. And unfortunately the OEM cleats are unusable since how low it sits (already sold)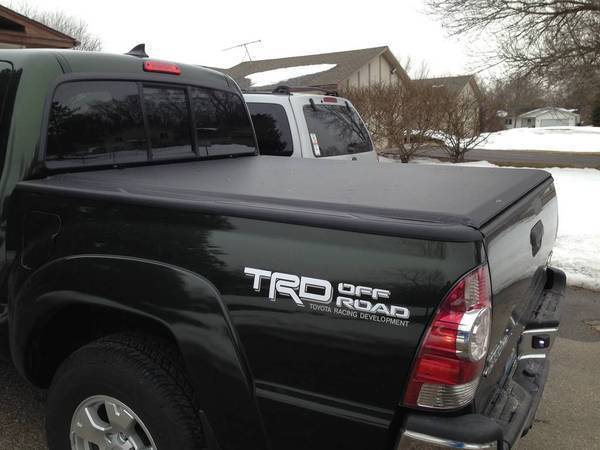 SOS Concepts
sliders installed..thanks Eddy! They are awesome..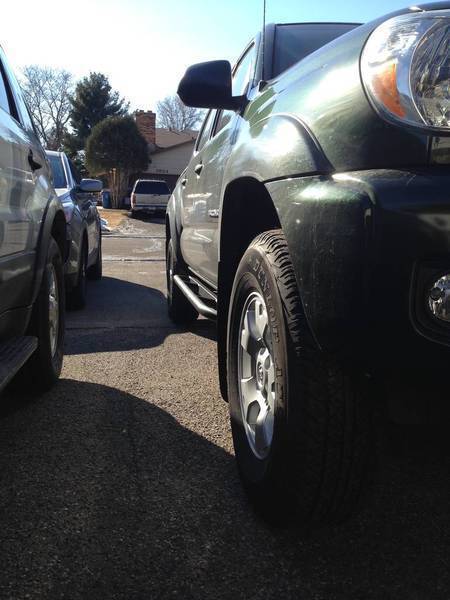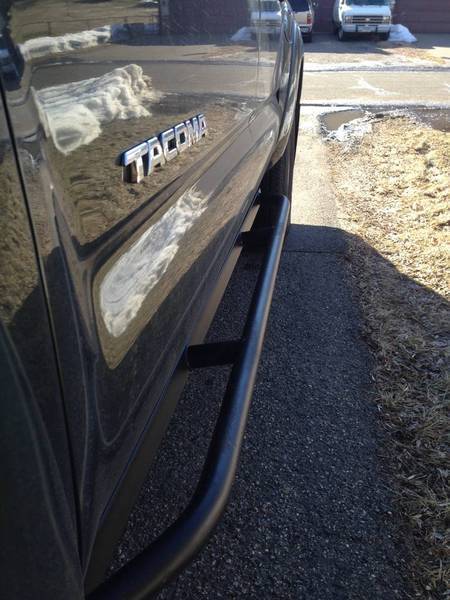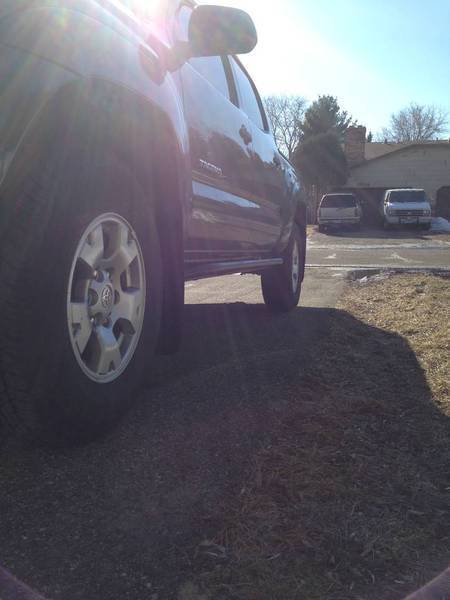 More pics to come when it stops raining...
Mod list:
Exterior
35% Tint fronts
Debadged tailgate
Plastidip'd sidebadge
Interior
Caltrend Neoprene seat covers
Weathertech
Floor liners
Seat Heaters
LED Interior light swap
Armor
SOS Concepts welded sliders
Wheels
16in Stock Alloys
265/70R16 General Grabbers AT2
Suspension
Stock..looking at Bilstein 5100 to level front