Well I guess a year is a good enough time to put together a build
Background story:
I've always been a sports car kinda guy. My passion has always been surrounded what some will disagree but the pony cars. I got my first mustang in high school it was a 1984 blue fox body. Then it went on to later years picking up a 95, then a 2000, then a 97 and finally my 05. So needless to say the truck world was new to me. I had owned an older f150, a z71, a ranger, mazda, and sierra. But none really made me fall in love with them. Then last year the sad day came when it was time to give someone else the passion I had put into my cars and hand over the keys of the 05 to a new owner.
That was when I was introduced to the Tacoma. I had always liked the tacomas but with a 6'6'' stature they just were not for me. They were so small and cramped it was definitely not something as an adult I wanted. Then as I was sitting at the dealer ship explaining why I wasn't happy with the tundra and its turning and maneuvering. (wasn't used to such a large truck) or the fact it wouldn't fit in my garage. This ray of sunshine hit me in the face and I ask what it was. They had just pulled out the tacoma from detail and parked it up on a rock flexing. My sales guy took me out to it and I instantly said this is what I want.
We talked prices and I left with title in hand and a smile on my face. I had a paid for car a truck that I wouldn't really want to do anything to and told the fiance I wouldn't be doing anything to it and I was happy.....
Then I found TacomaWorld.... And you all know how that goes So here it is:
How she sits now: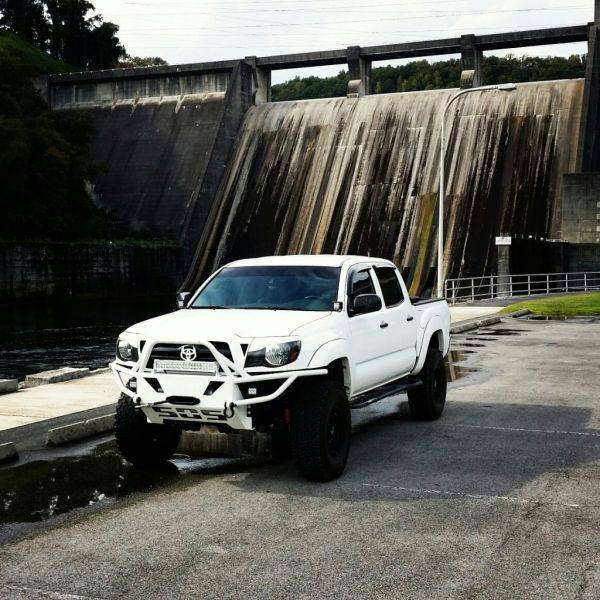 And that's it. Not really but here goes
So the day at the dealership (well night time right before I got the keys and drove her home)
Isn't she pretty
Well this didn't last long Actually two days to be precise:
Ok so I went a little crazy in the first 48 hours, new radio, new tint, new tires, lift kit. I mean it happens right.
Then it really hit
The lighting mod:
While searching craigslist one day I found a deal on 4 hella 700ff, and an nfab light bar 100.00 couldn't wait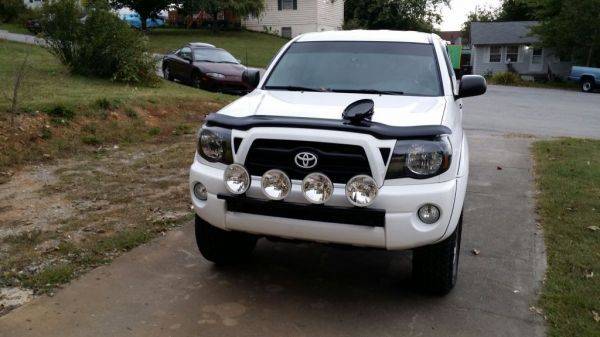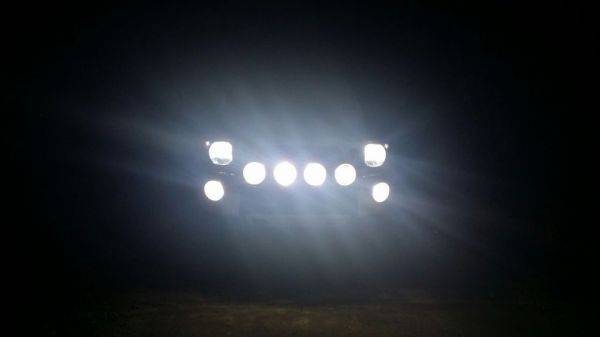 (somewhere in there also picked up the
bug shield
and window deflectors. And found the damn blhm mod)
Well those didn't last long. I upgraded them to HID and thought I was happy and then I met allmotorrex. Damn him and his LED lighting
So then I starting buying LED's Did the interior minus the gauges. And found RAPR's interior mod page and started to work
First was this entry level (look at me i got a light bar that doesn't do anything) 20" single row flood bar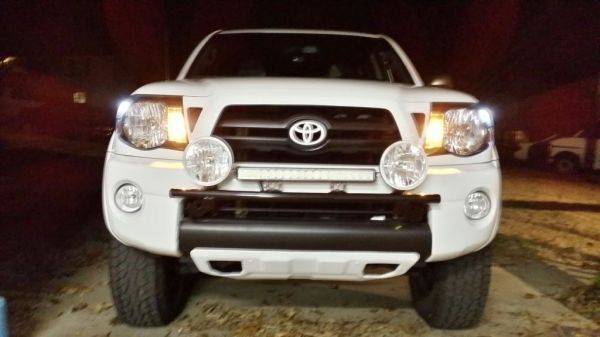 Sold that to a guy on here
Then got these forrrr fweeeee!!!!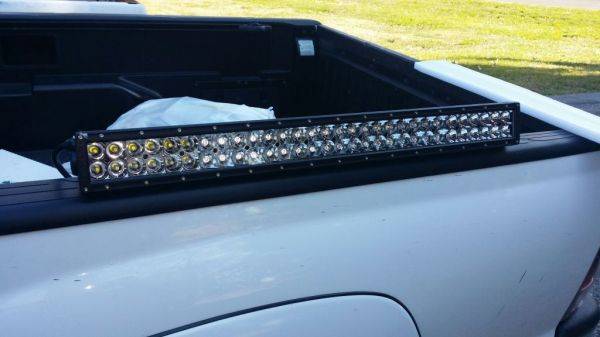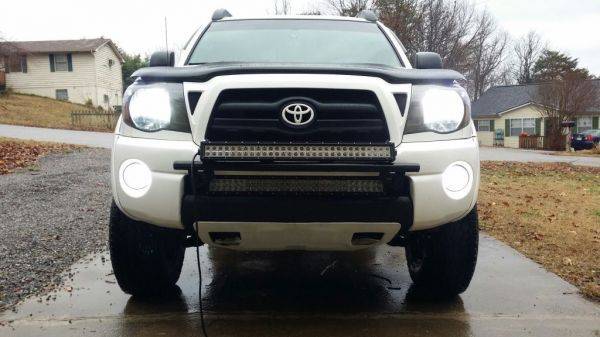 Then decided 1 was more than enough and sold the other one.
Which left me with this: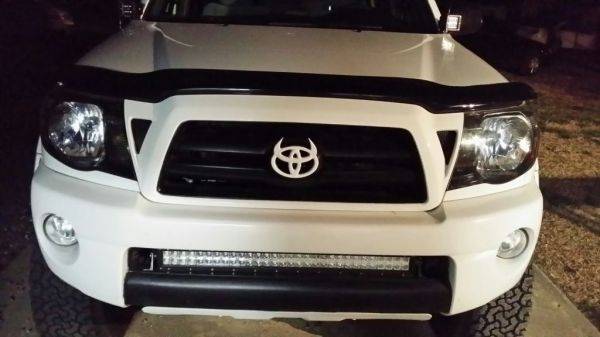 And then remember Allmotorrex
He had to go up and post pics of his spot lights looking all cool so I had to go get some
and came out with this: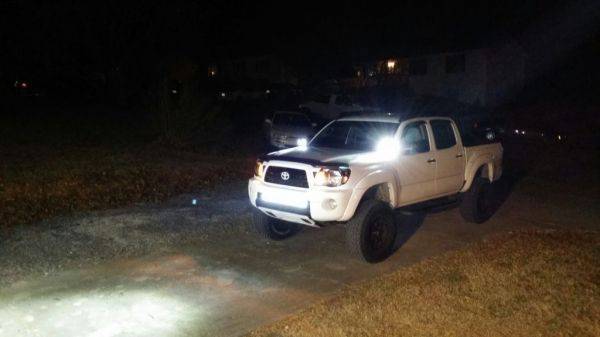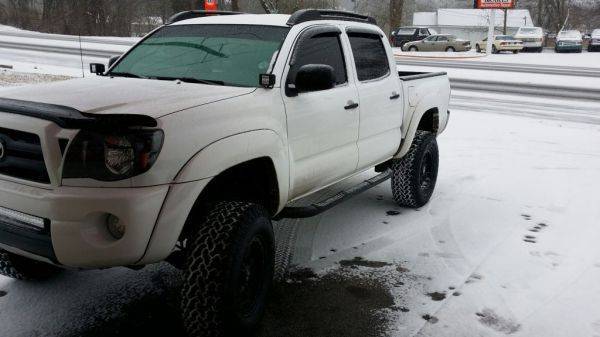 Then I decided 3" lift wasn't enough and decided to go 6"
Insert huge ass smile here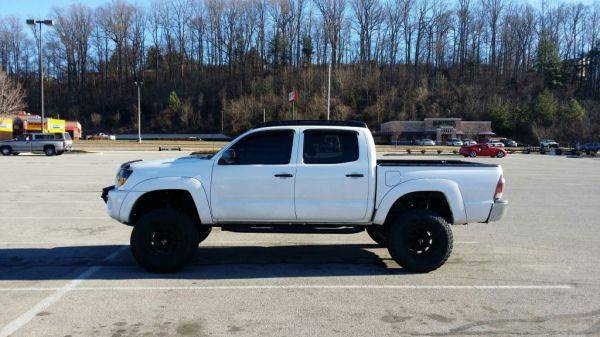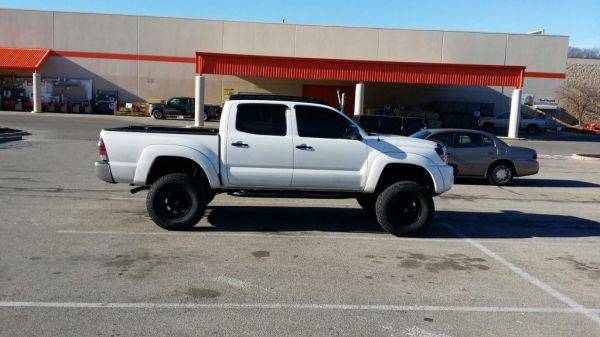 And somewhere in all that I got wheels, 33's, skid plate, leather interior and a few other note worthy mentions.
And that's honestly how she it came. less than 6 months into owning it and its getting there.
And a little off roading pics to show you that in most scenarios a 2wd will get you home (unless allmotorrex and robertocruiser say go for it you got this are involved)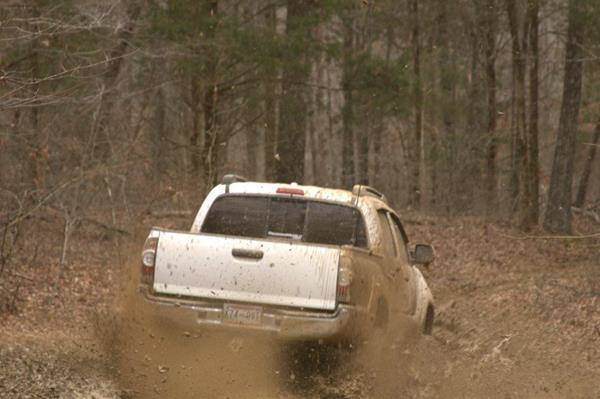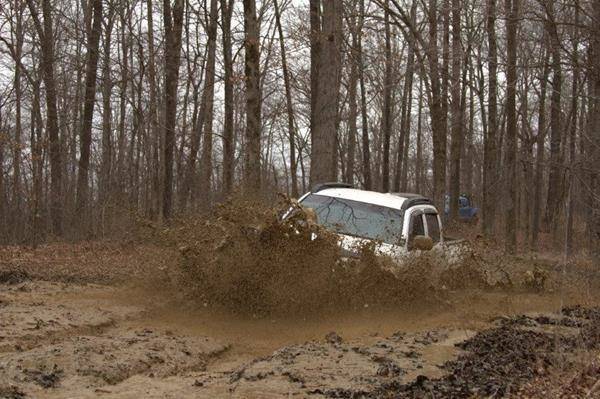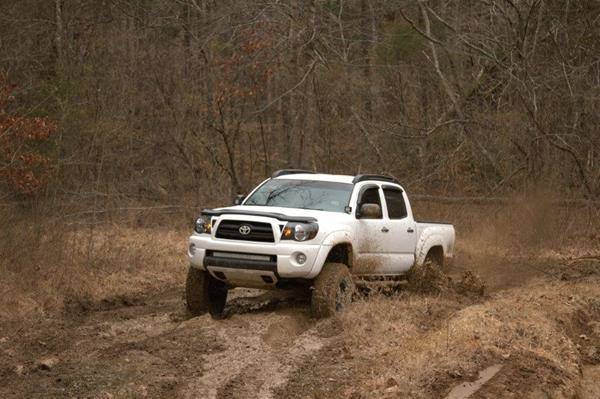 And the leather and I'm done for now I promise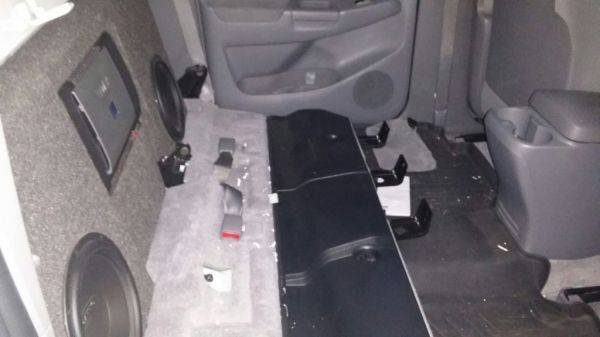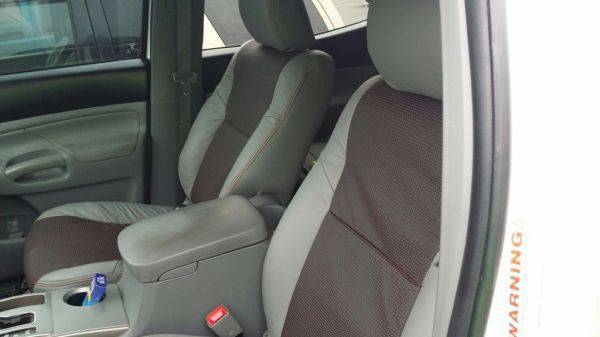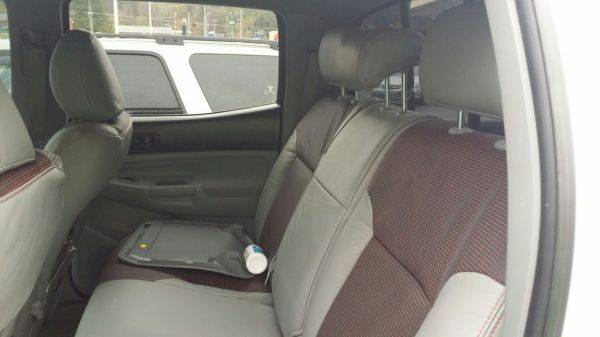 I need to take new pics of the leather now it is all nice and flat and not wrinkled anymore.
Honorable mentions for helping with questions and parts:
Allmotorrex
Robertocruiser
TuFerLife
YotaMatt
And more to add tonight