I'd been looking for a taco for a while and finally found a Silver 2009 Access Cab with the trd off road package and a 6-speed manual. It only had 46k on the OD and was in mint condition. Bought it in the June 2014
Current Mods:
Weather-tech floor mats
UWS Low Profile toolbox
Trimmed front mud flaps
LED lights in cab
AFE stage 2 cold air intake
Future Mods:
Relentless Fabrication front and rear bumpers
Relentless Fabrication full skid plate set
Relentless Fabrication sliders
Micky Thompson Classic III wheels
Goodyear Wrangler MT/R's with kevlar
3 inch OME suspension lift
Yaesu CB-radio with face separation kit
And eventually front and rear ARB air lockers
Here she is on the day I brought her home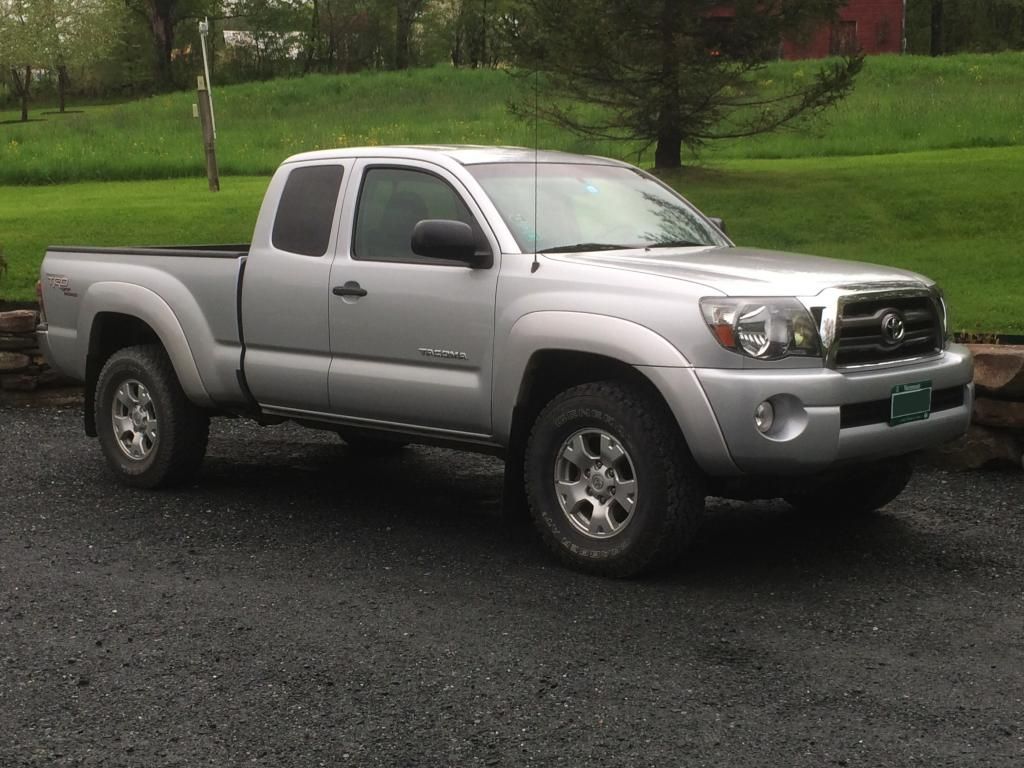 Cool pic I snapped the next night in a field
My first order of business was blacking out all of the badges and the lower valence bumper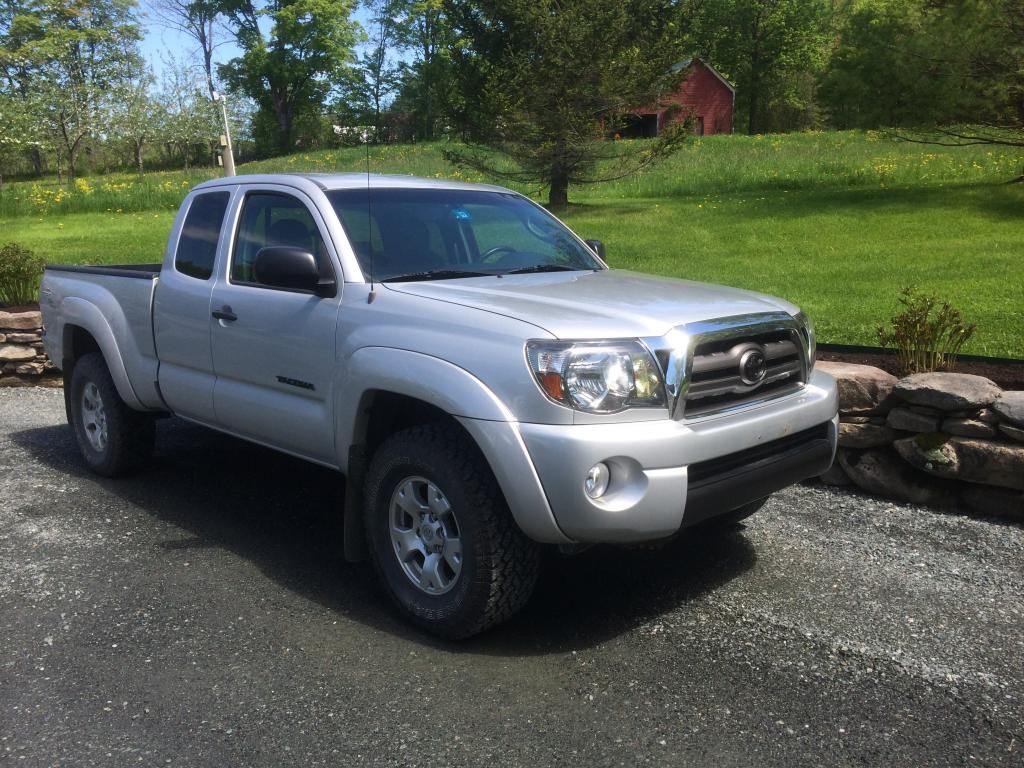 The summer lineup
Drove out to Montana for school
Patriotism and off-roading go together nicely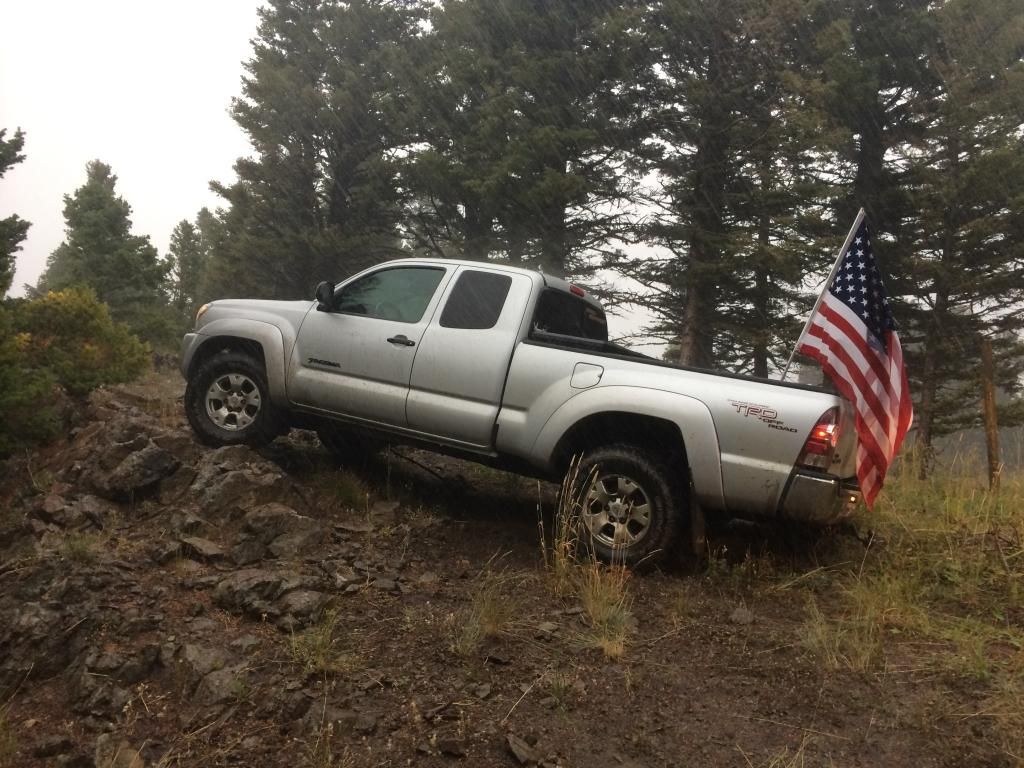 Not too long after being in Montana this happened, yes my leaf spring shaped in two. It was strange because it was the middle one out of the 3 in the pack. Somehow it snapped, slid out and rested on the axle. Luckily I have the extended warranty so I got it replaced. Talked them into replacing the other side too so it wouldn't lean.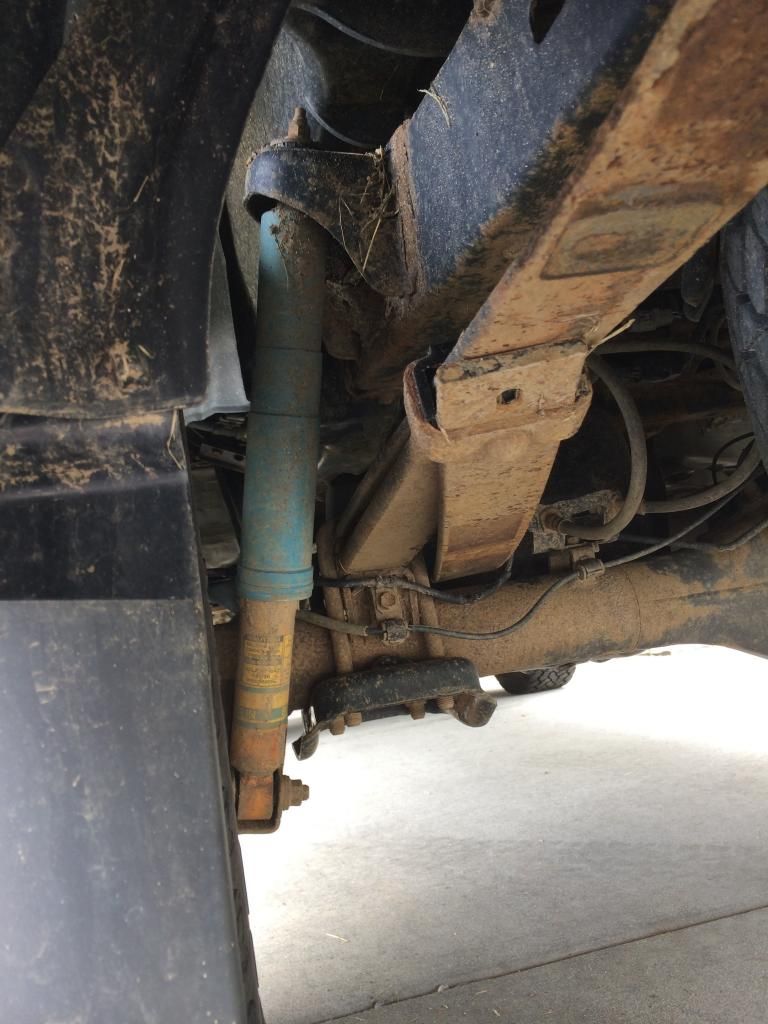 A little mud action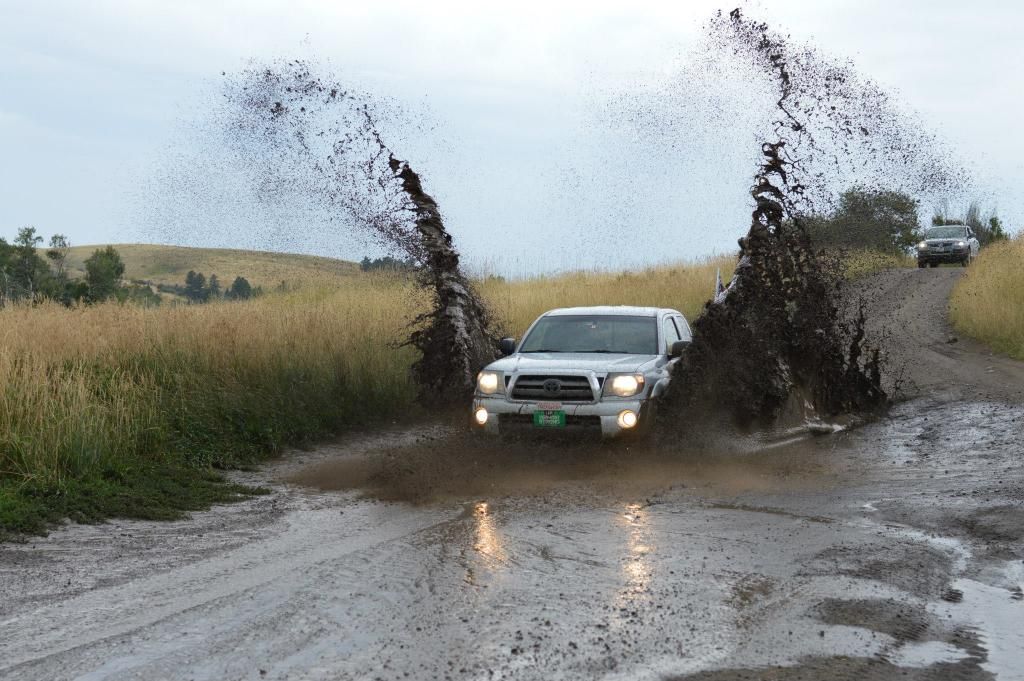 First snow, couldn't help but go adventuring up into the mountains
Also did the muddy wheel mod