This build happened on total accident after taking the truck out a couple of times to the dirt and realizing I wanted more out of it. I had no idea what that "more" was until I hit this point. I must say I'm pretty darn happy to with it and I really couldn't ask for a whole lot more at this point. It performs fantastically off-road for my purposes (Dirt running, Desert, and mild jumping) I will be changing out the bump stops soon to air bumps, but short of that I will be moving on to small mods like battery replacement, and relocation. Gusseting of key area's but that's it. (That's what I always say too)
Mods-
SHOW:
- Bruteforce Hybrid bumper
-
SOS Concepts
3/16 IFS skid
- All black Grillcraft grille
- LED headlights
- LED DRL fog lights
- BAMF behind the grill full LED light bar setup
- 21" LED CREE lightbar externally mounted
- 16" Level 8 Guardian rims
- BFG A/T KO 265/75/16 tires
- Factor 55 Hitchlink w/ shackle attachment
- Relentless Fab T-Case skid
SUSPENSION (Go I guess you could say):
- Sway Away Non OE 2.0X6" stroke extended travel front RR coilovers (Valving: Compression 15 Rebound 10) aired to 290 PSI
- Fox 2.0 front air bumps (Currently aired to 290 PSI)
- 1.5" Deavers F85 AAL (Overload spring retained to achieve 2.25")
- Fox 2.0X10" stroke Remote Reservoir shocks (Factory Fox valving)
- Chevy Silverado polyfoam Bump stops relocated onto frame
MISCELLANEOUS (Complimentary Mods):
- Bed compartment lock box mod
- Trailer plug harness relocate
- 400W anytime inverter mod
- Aero Turbine 2525XL muffler
- Whip Antenna Bed Mount Bracket
To Do:
Rear 4" Air Bumps
After about 2 year's of owning the truck this is what it looks like today: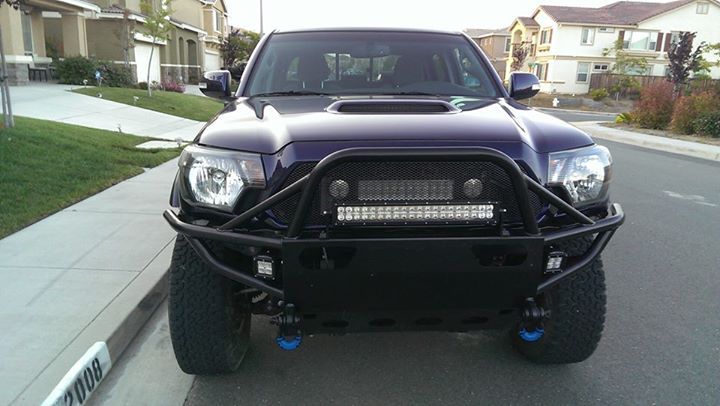 It originally started out as this in 2012: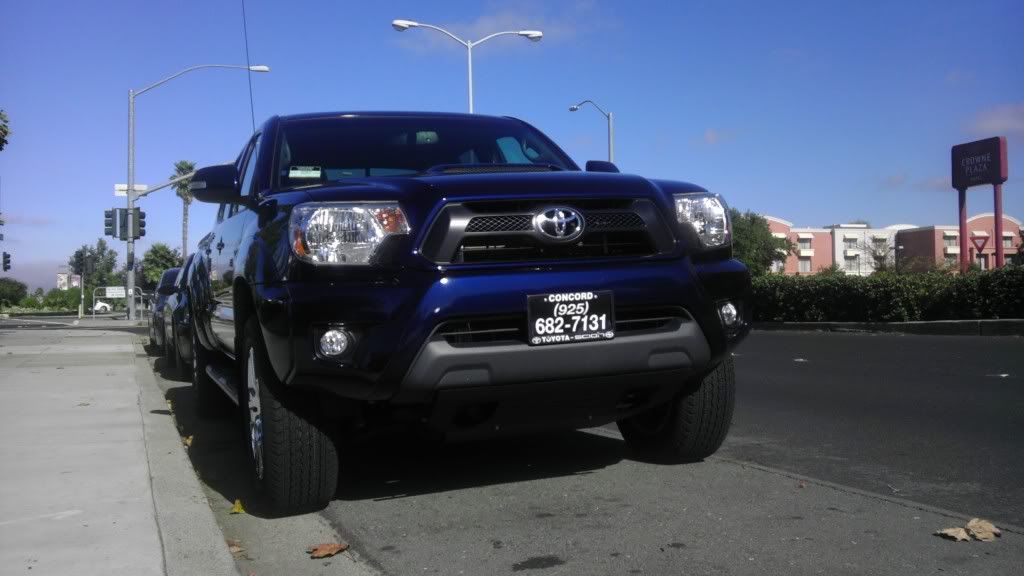 The build slowly began with the addition of new LED light bars and a grille craft grille because I wanted better off road lighting: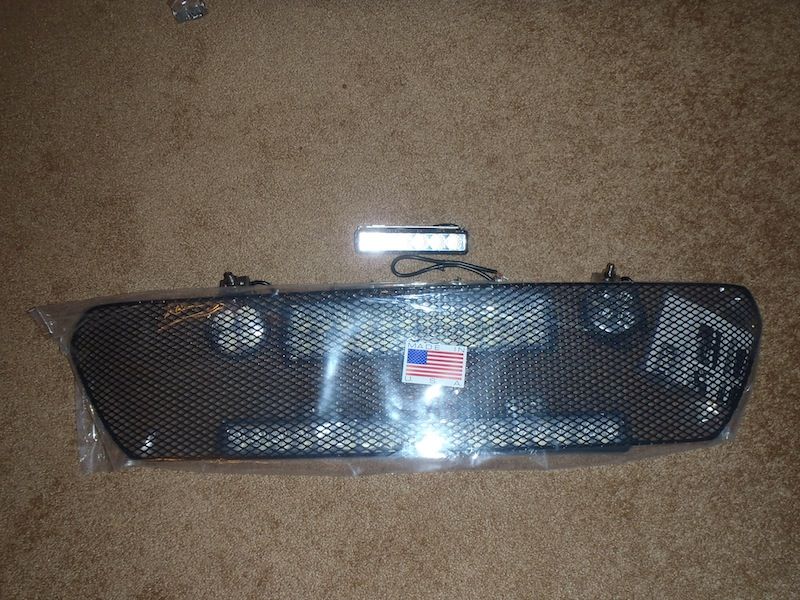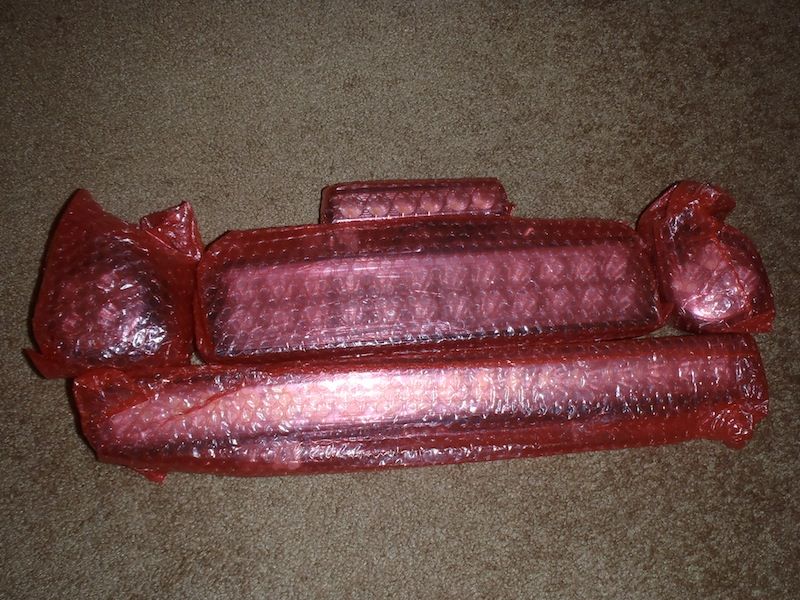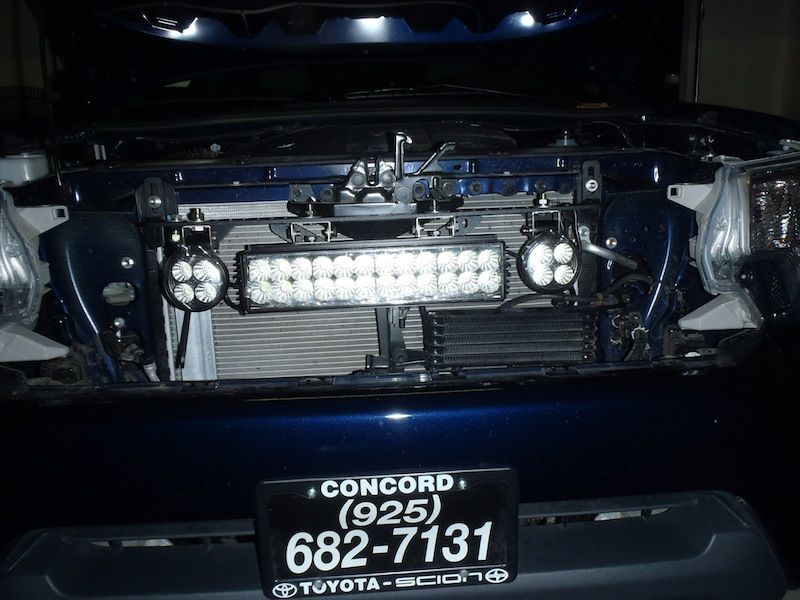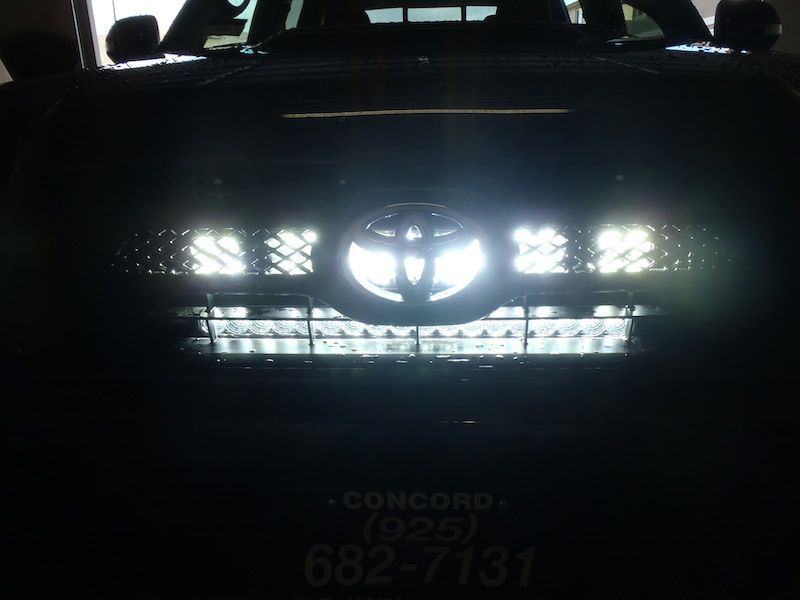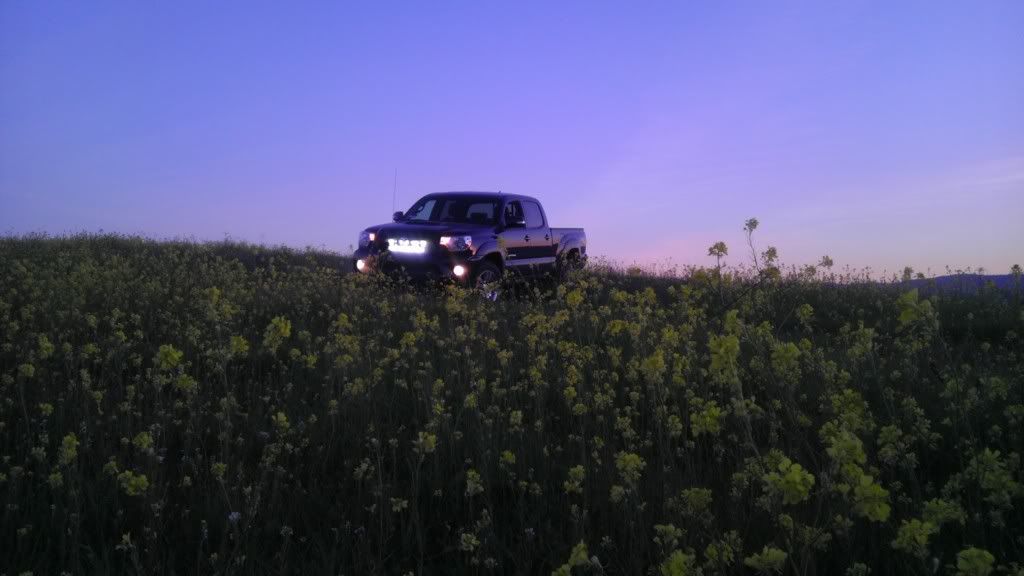 Later on, I got a Bilstein Lift and fitted Non OE Fox 2.0X10's and Deaver F85 1.5" AAL's. Both shocks and leafs were originally meant for a 96-04 Tacoma and Tundra.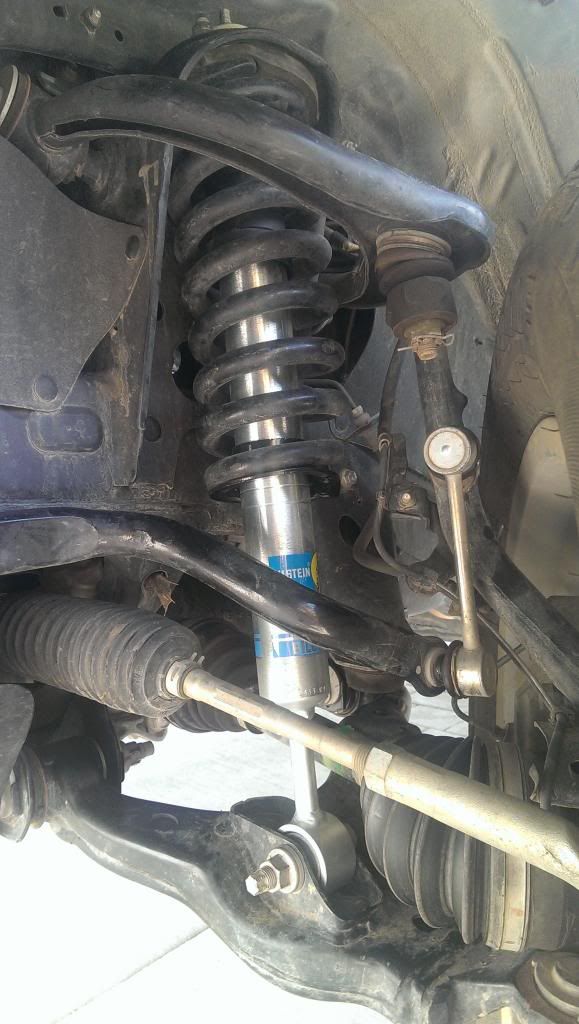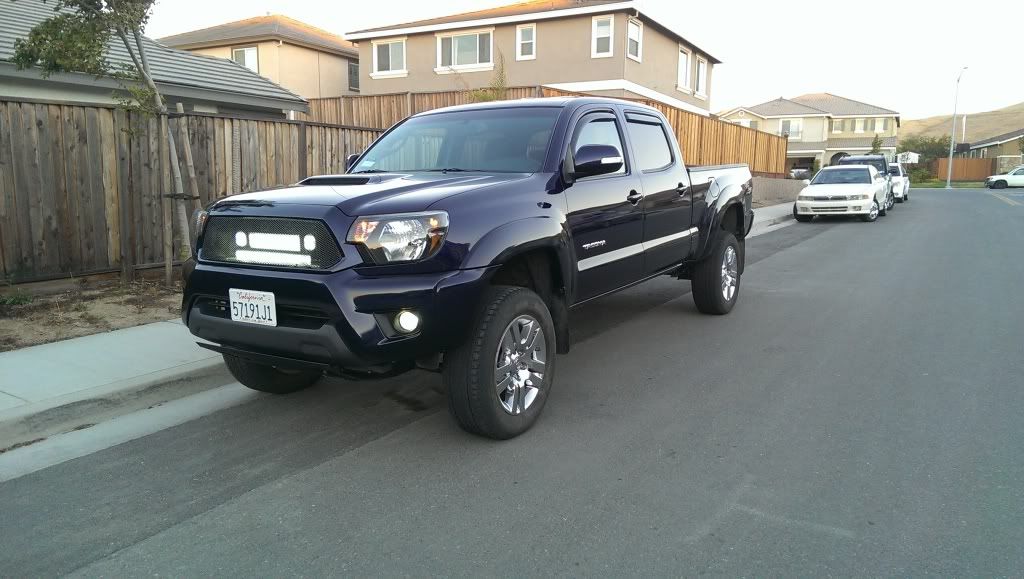 I went camping shortly after and it was a real bitch to put that bike up there (being a shorter guy sucks. Lol)
Shortly after that I decided to splurge and get some awesome Offroad All terrains and rims to accent the lift better:
Transition period when I decided I needed coilovers for the front in my life: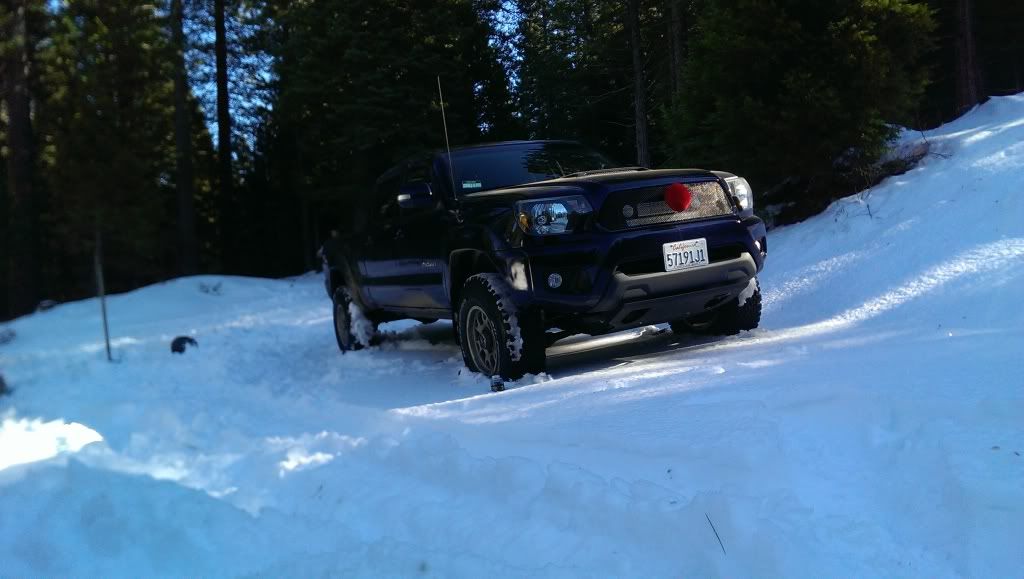 Enter these into the equation
Sway-A-Way 2.0X6" extended travel strokers, of course they were originally not intended to fit the truck, so back to the build&fab process we go: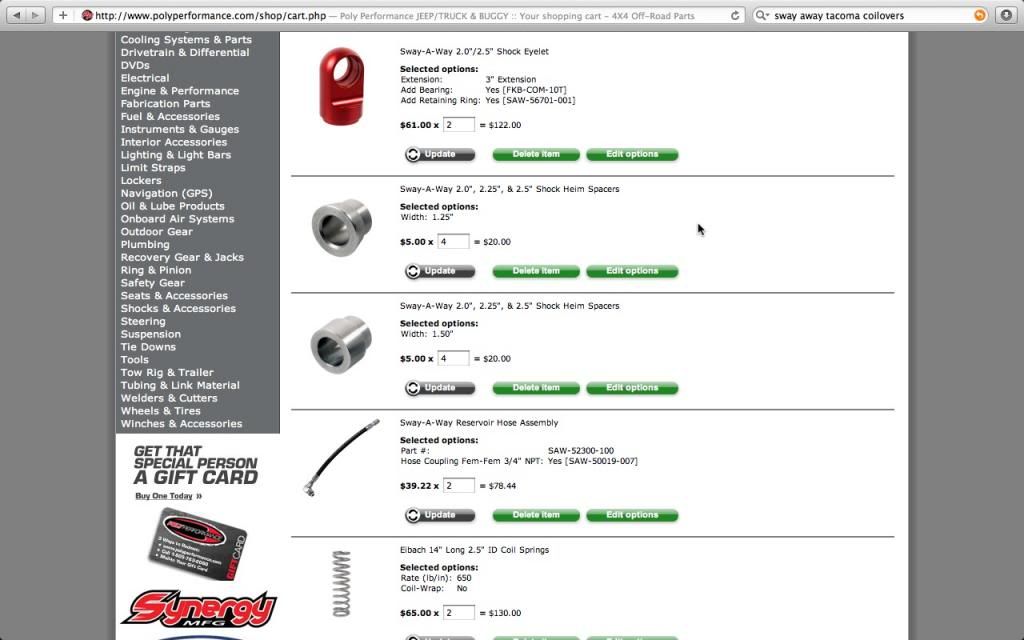 Top hat's finally received and mounted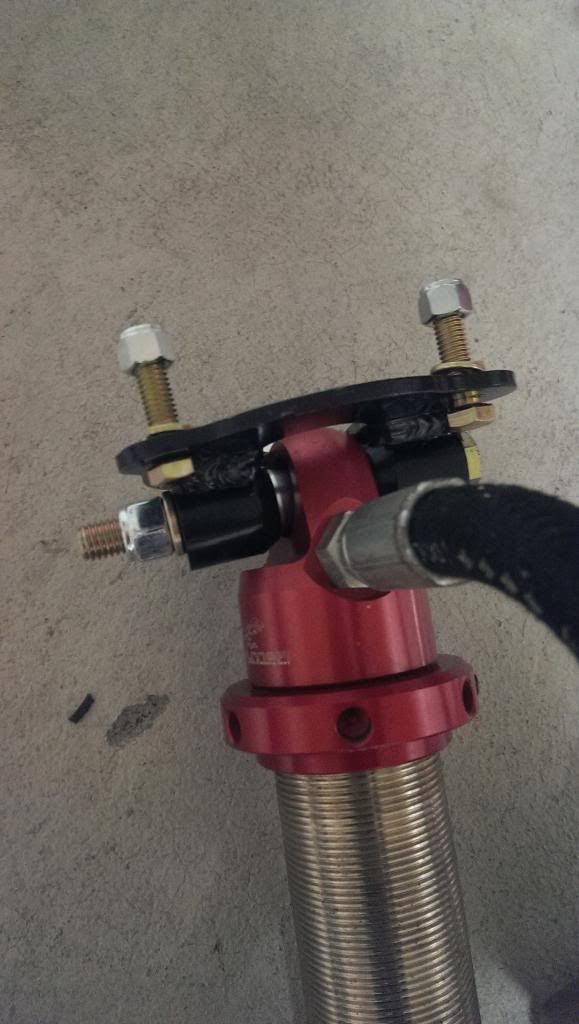 Finally got in the lower extended rod ends and spherical bearing spacers
Stopping point (waiting for more parts)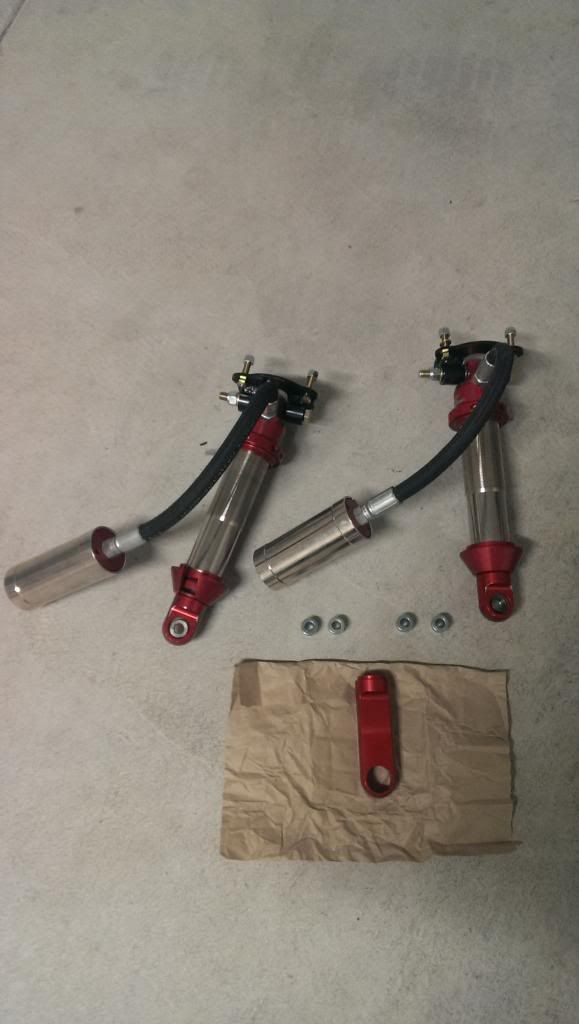 Assembled!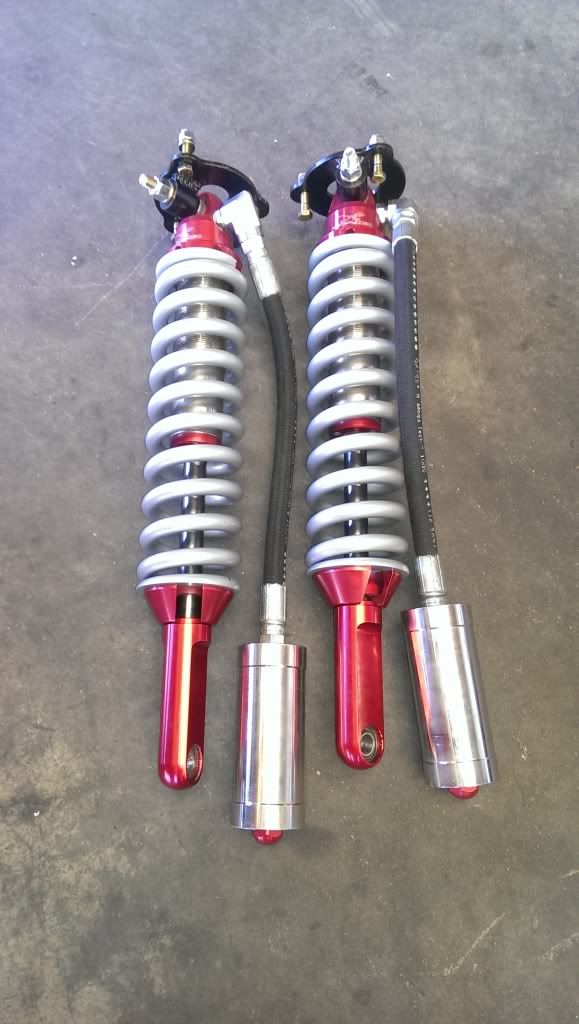 Refilled with the 7Wt Synthetic fork oil (Bel Ray)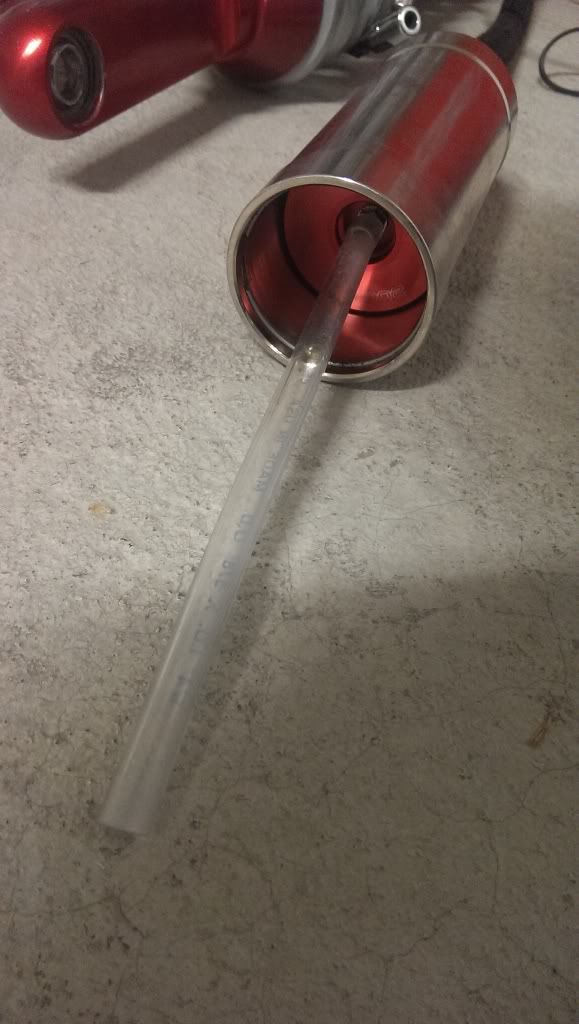 Mounted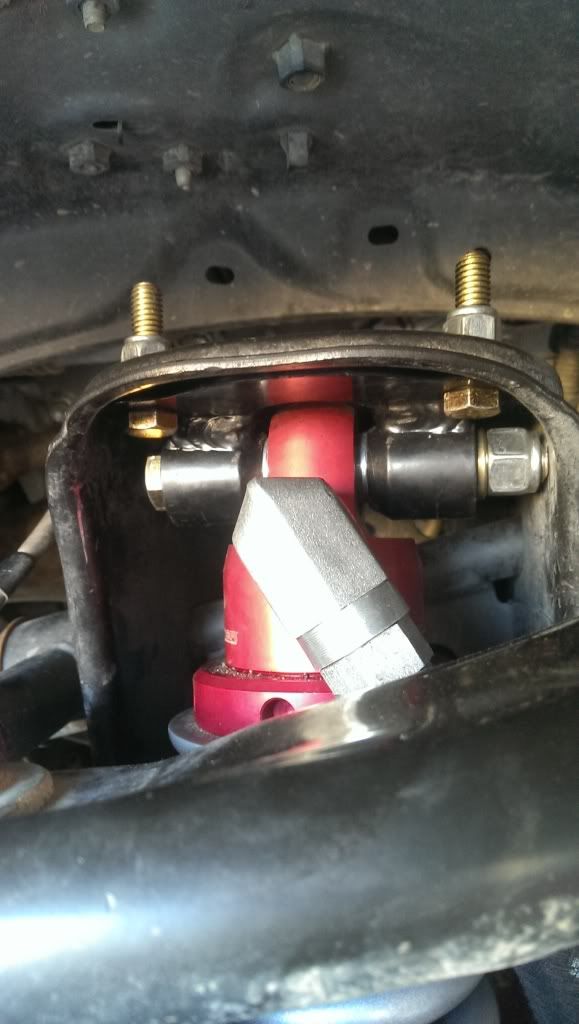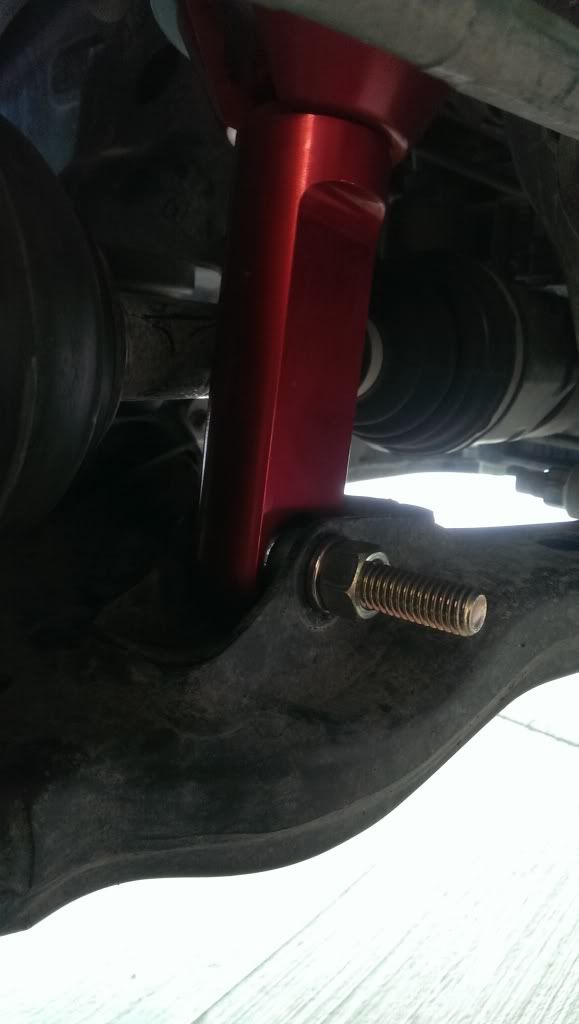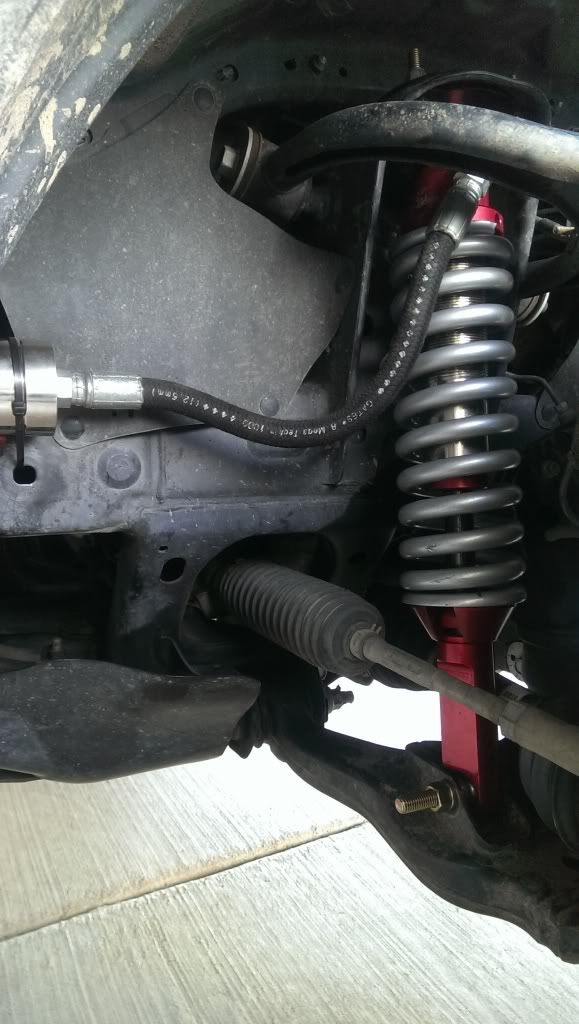 Transitional period, finally decided to switch over to LED lighting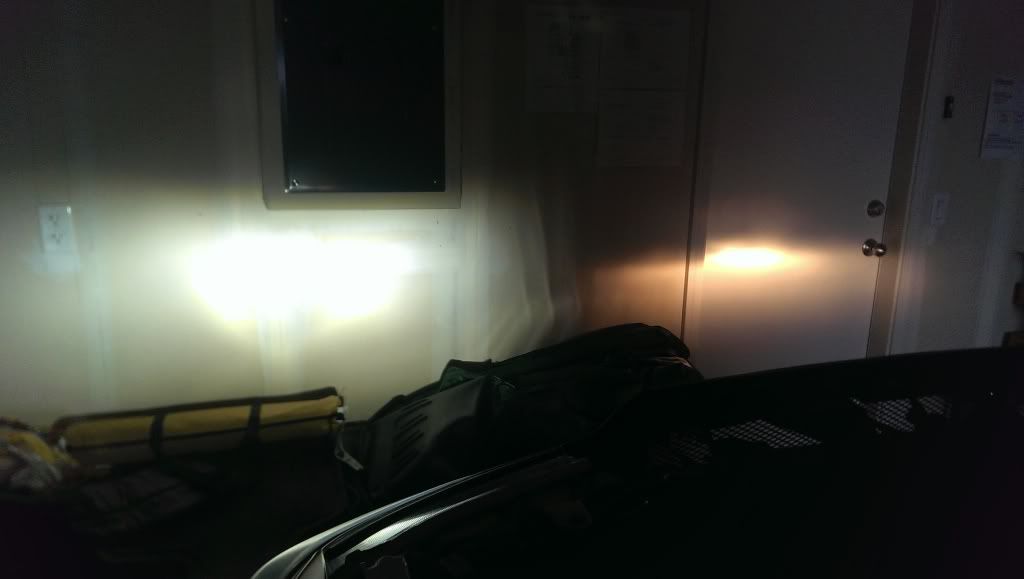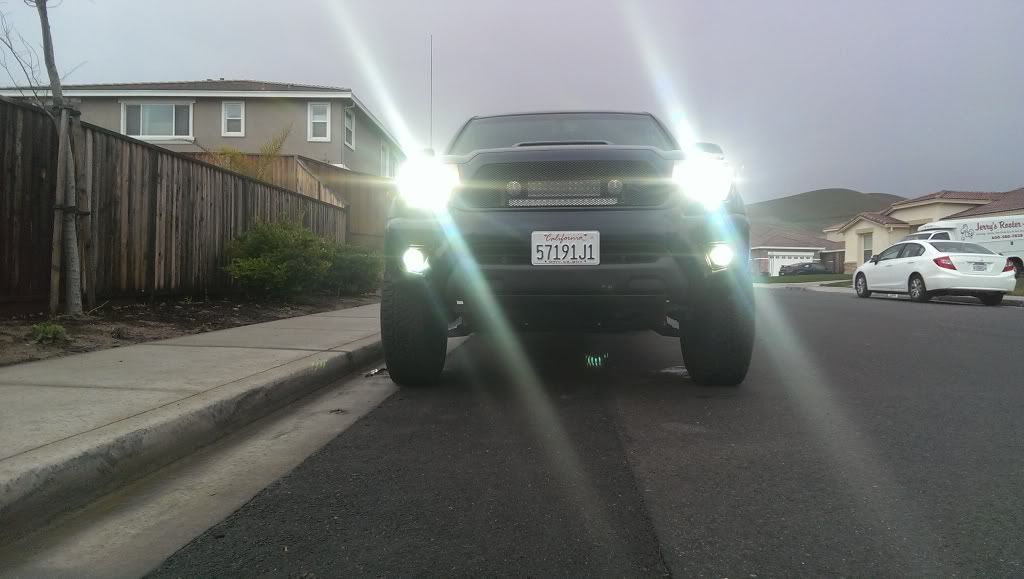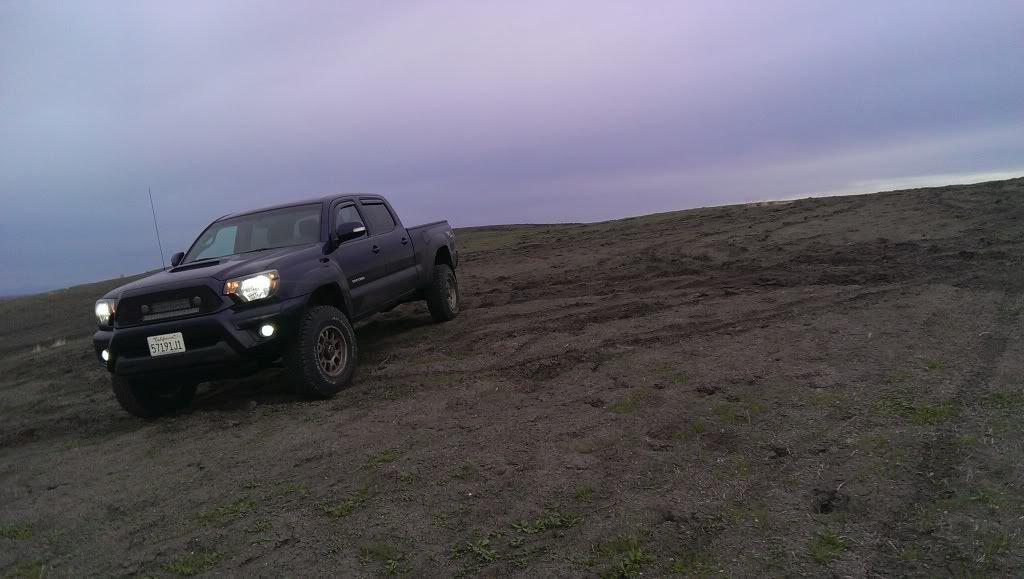 Wheeling at Hollister hills! Yet another transitional period where i reached a stopping point: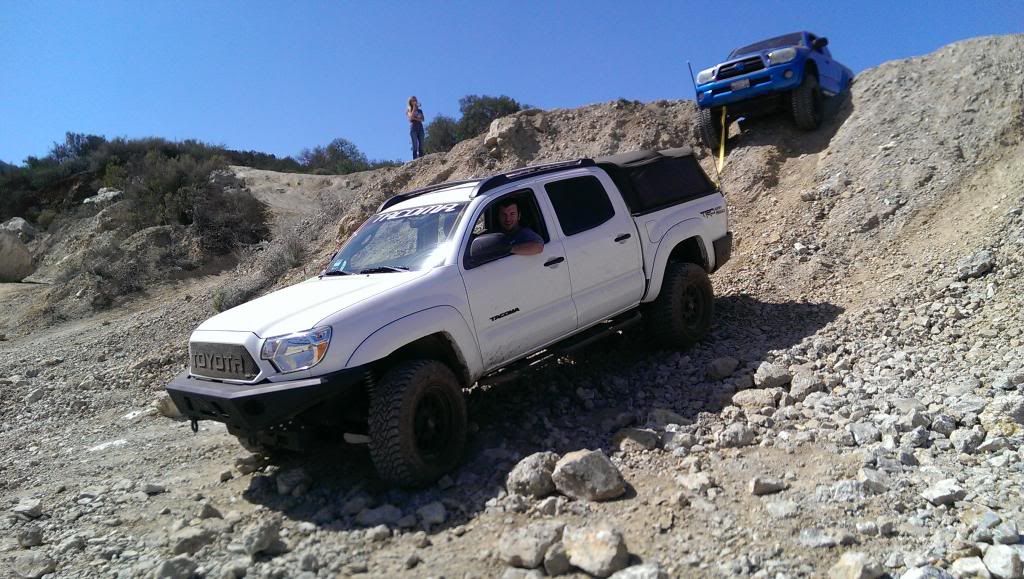 Factor 55 Hitchlink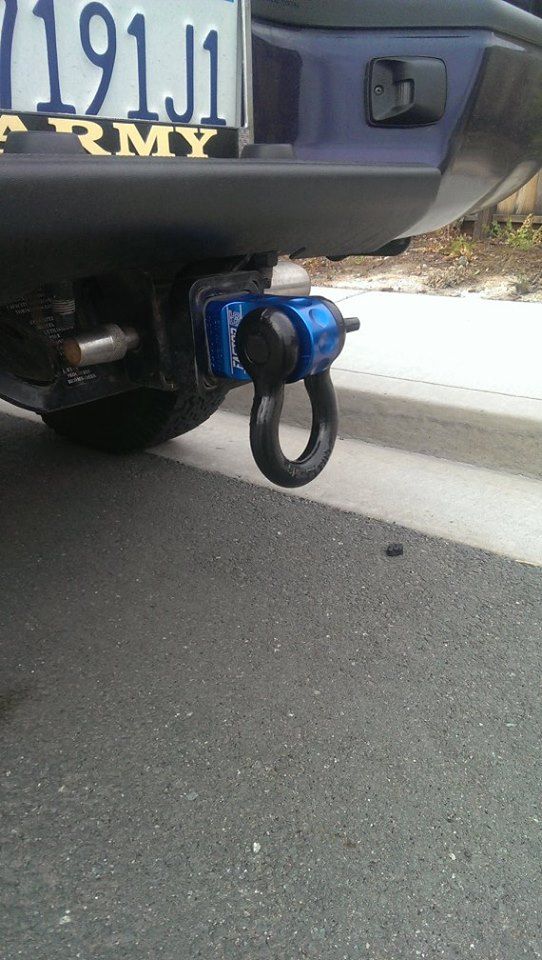 Finally received this puppy:
Added the 21" CREE light bar on it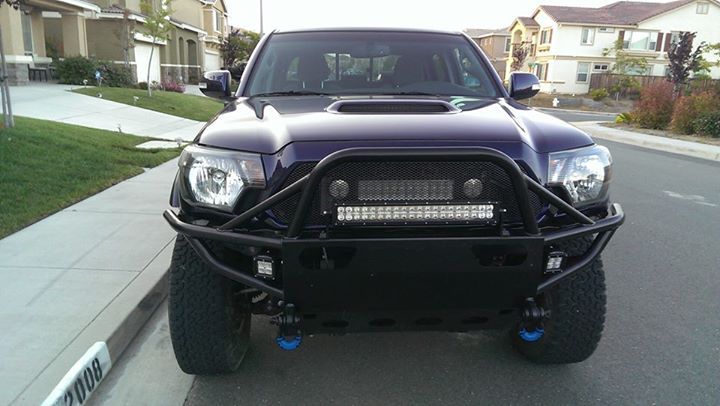 Then this a couple of weeks ago: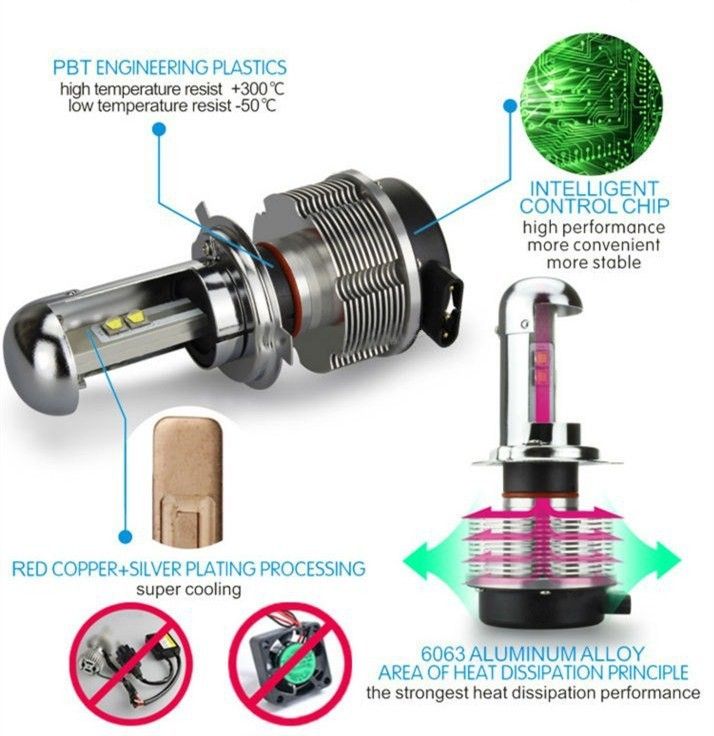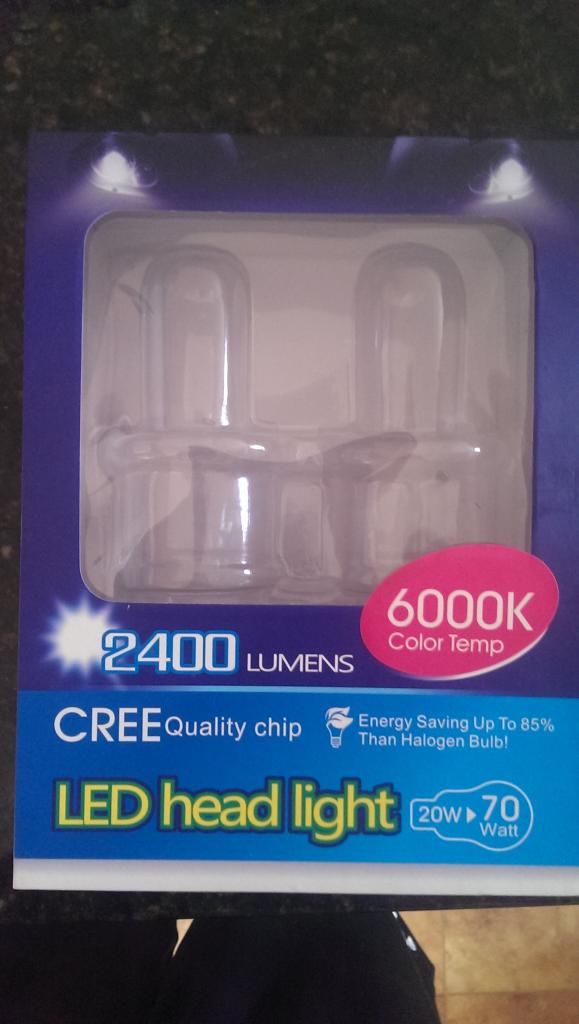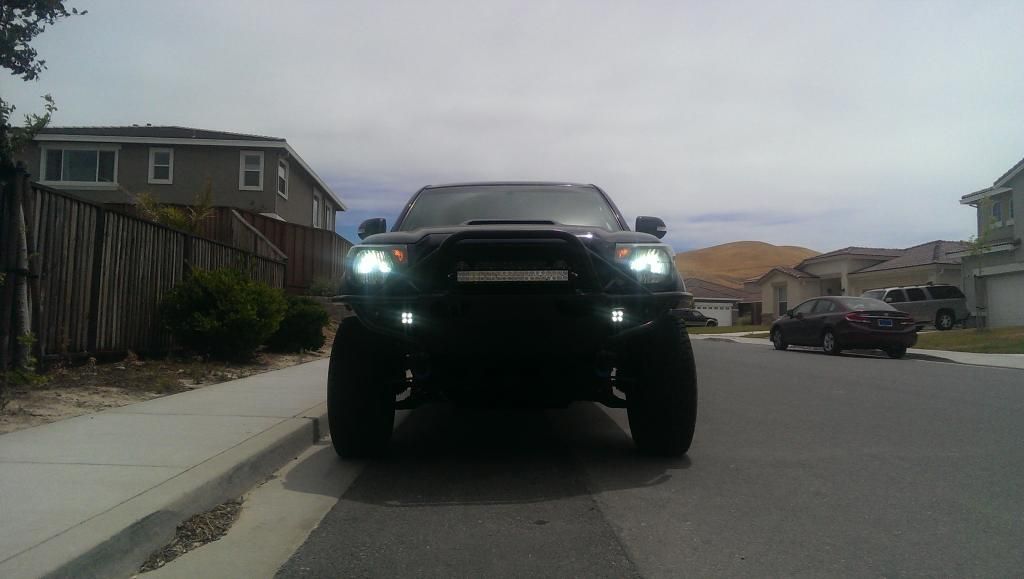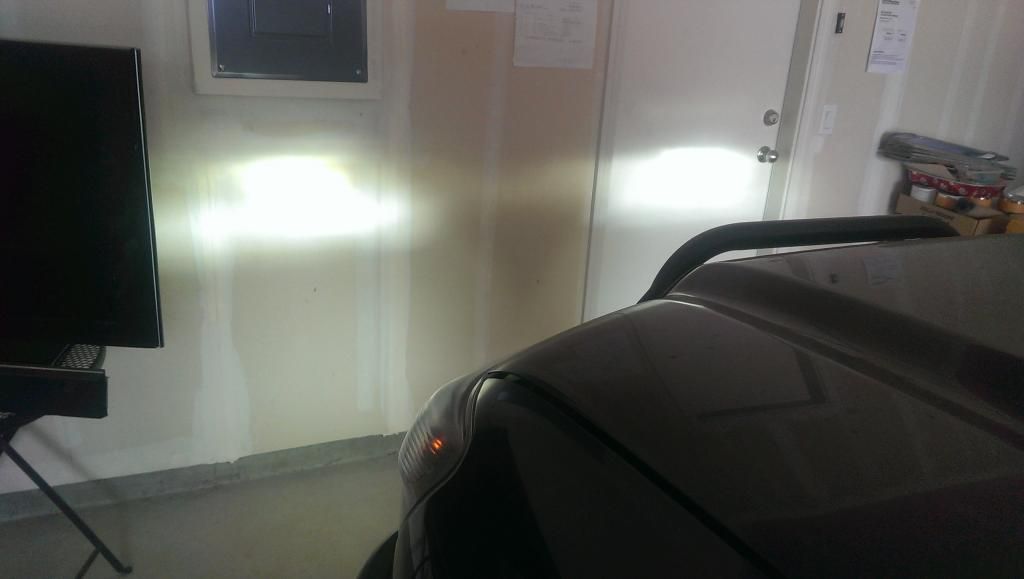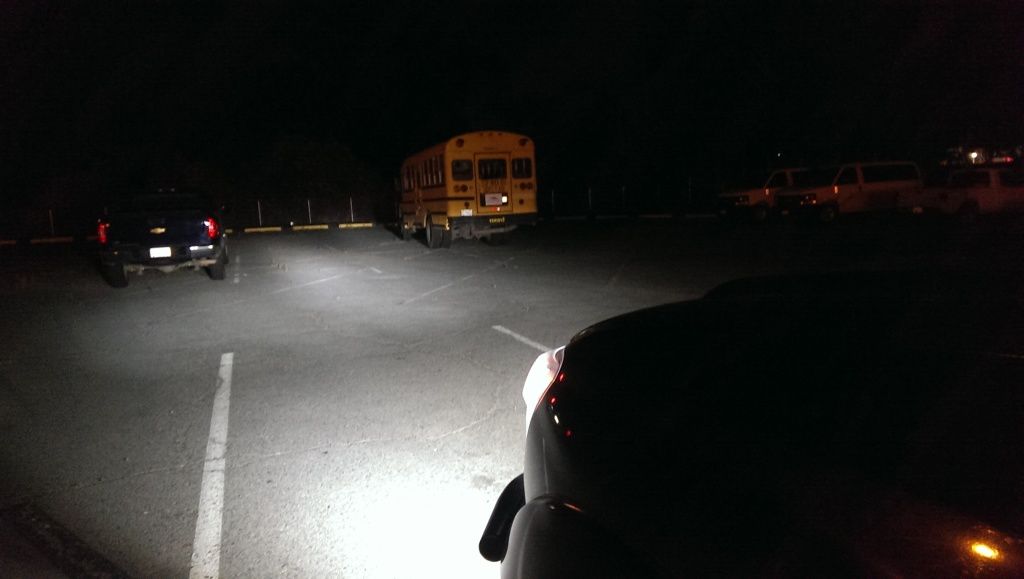 And finally, to finish off the missing piece (one which I also happened to bend before I received the Bruteforce Hybrid, this: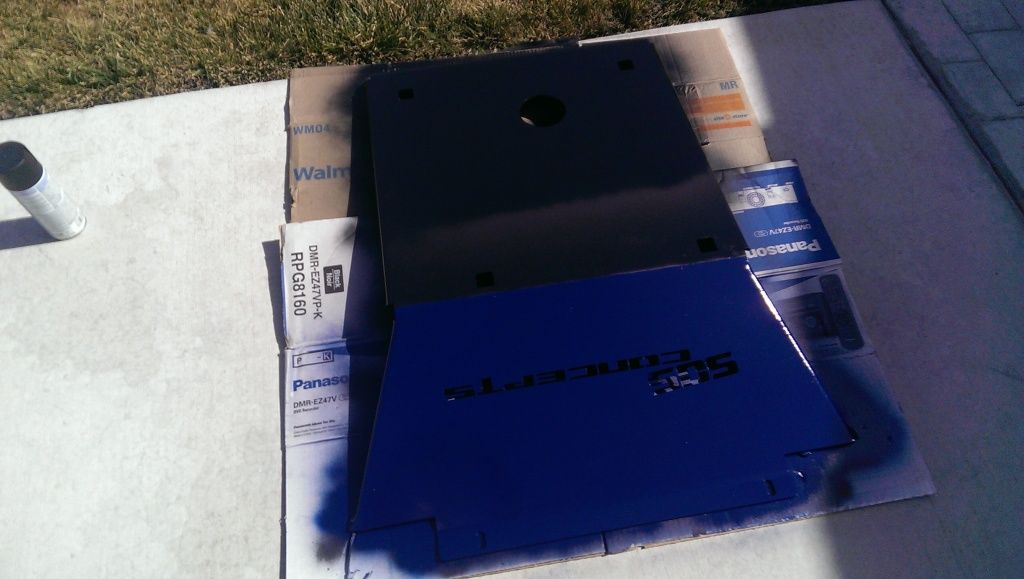 A mods overview video taken today (video will be live shortly):
https://www.youtube.com/watch?v=tvlP...ature=youtu.be
An exhaust note clip which seemed to have gotten quite a bit of attention. I thought it wasn't all that good but I guess it was:
https://www.youtube.com/watch?v=BRA_MA2xy_o