"Project: Retro" will be everything Marty McFly would love if he drove a 2007 Tacoma.
Here it is bone stock, about a week after I bought it: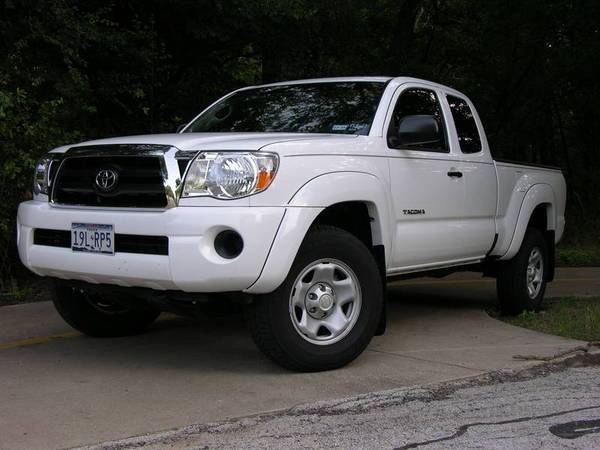 I took off the mudflaps, removed pinstripe, debadged, added TRD Off Road wheels: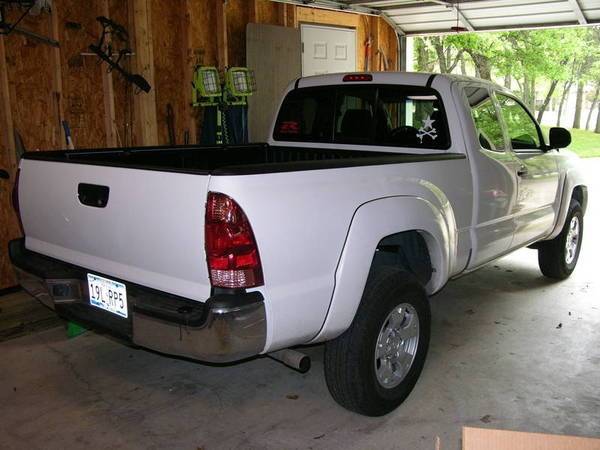 Then added a TRD Sport Grille and Devil Horns emblem and Toyota skidplate: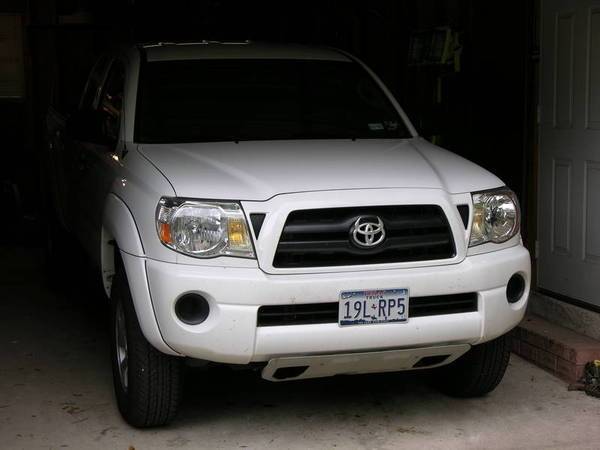 Then came the shorty antenna,
Toytec
front spacers and rear leaf TSB:
(Before)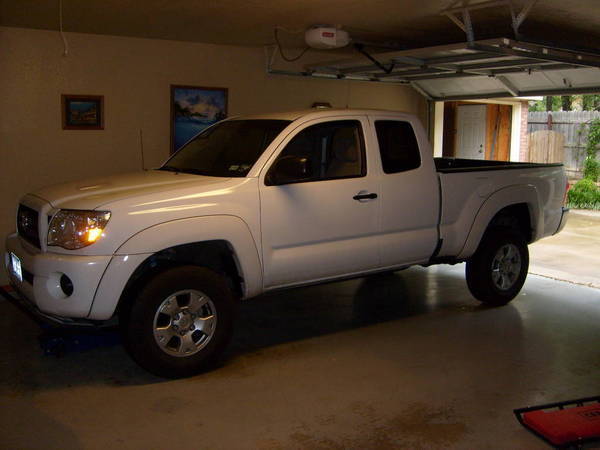 (After)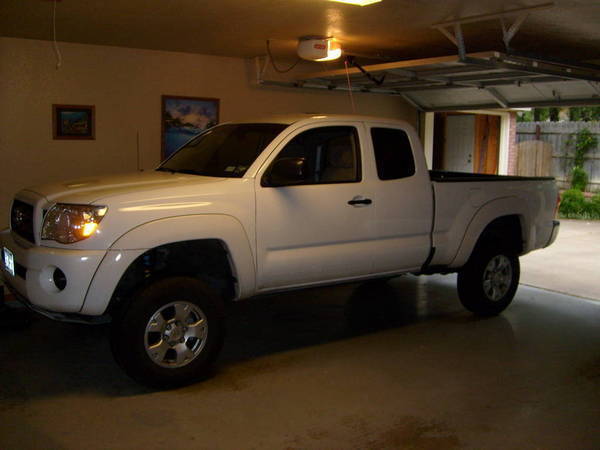 And then the stereo hooked up to the factory headunit via a MTX ReQ:
MA Audio tweets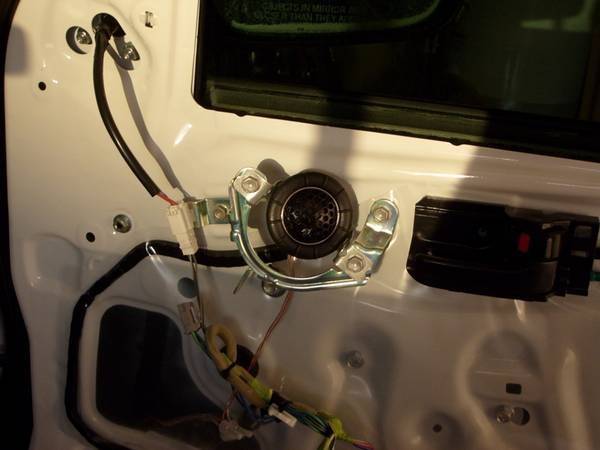 MA Audio 6.5" drivers with TacoTunes adapters: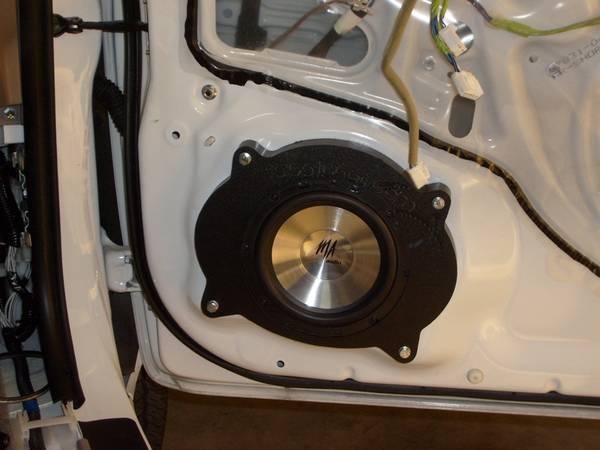 MA Audio 6.5" Midbass drivers in the rear suicide doors with TacoTunes adapters: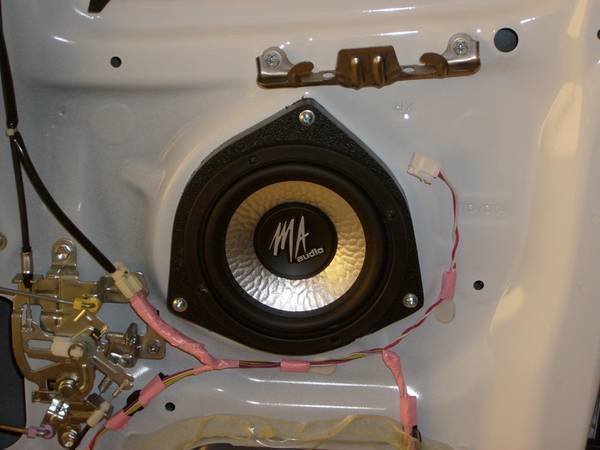 I built this sub box myself, copying a design I found on the interweb, and had it covered by Car Toys: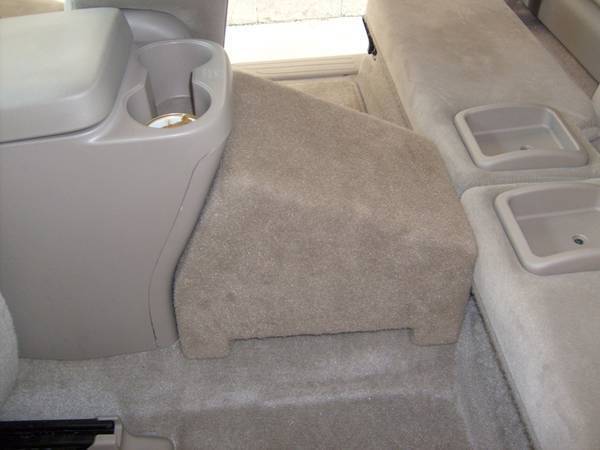 Elemental Designs 7Kv.2 sub. It hits HARD for its size: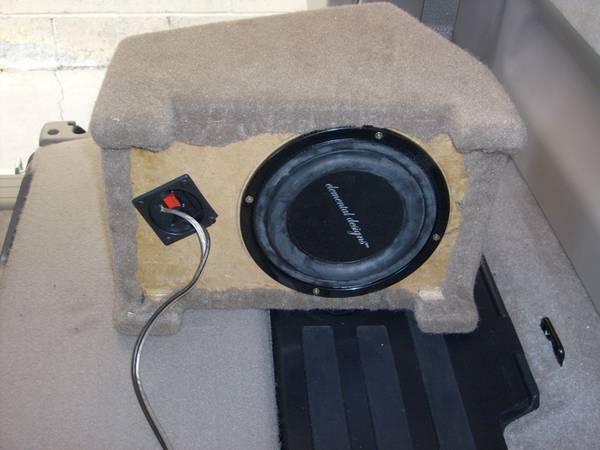 Hifonics Zeus 400 watt, 4 Ch mids and highs amp: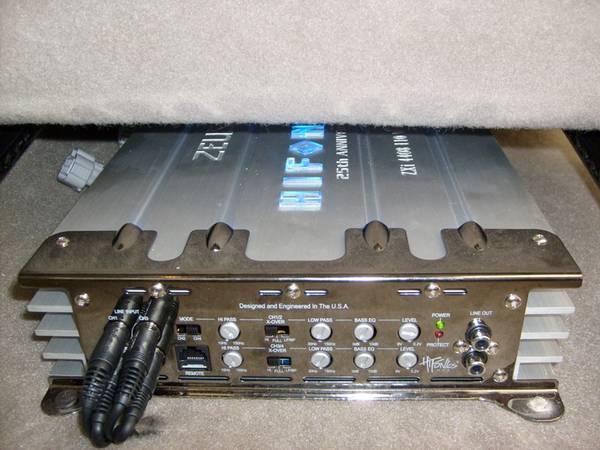 Elemental Designs 200 watt, 2 Ch sub amp: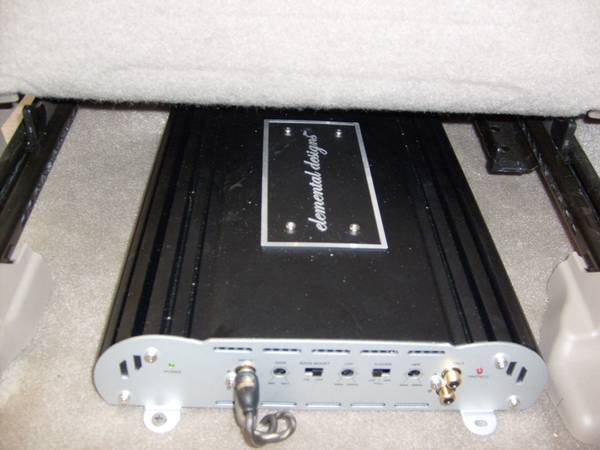 Just recently I found a shift knob out of a Ford Mustang that I made fit:
I slipped on a nylon spacer to make the shift boot meet the bottom of the shift knob:
And stuck a regular old washer onto the bottom of the shift knob with some JB Weld to help cover the unsightly plastic holes in the chrome trim ring:
And I got some Putco vent visors from Neontrail: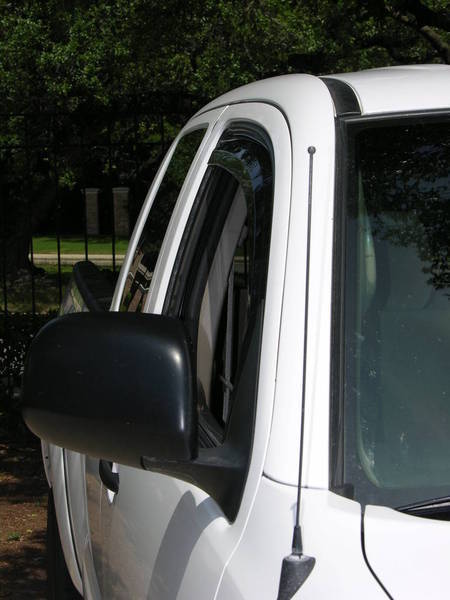 Painted and partially re-badged my tailgate, with Sockmonkey decal:
Another Sockmonkey decal:
Noé recently told me about a Honda S2000 antenna mod. Detailed install found
here
:

to be continued...