So this is the first truck that has been in my family. I am looking to do it right the first time, and no messing around so I went with the 2013 Black Toyota Tacoma TRD Off-Road 4x4.

I have started some mods which are listed below and what else I am looking to do to my Tacoma. I love opinions, comments, and concerns. So feel free to drop me a line whenever!
12/24/14:
Currently blowing money on small mods like hood strust, hood lighting, wheel spacers, sliders from
SOS Concepts
, and a blue sea fuse panel.
This is how she sits today! Pic from Charlie's Creek at a Tacoma World Meet!
Video from that meet
https://www.youtube.com/watch?v=UGi-...csrbMb1u1UkPAw
Interior:
Weather tech
floor linear front and back
Xenon White LED Lights Interior Package + License Plate Kit
35% tint all around
Home-made console organizer out of card board
Tools/supplies:
2 UltraFire WF502B Flashlights
Keeper 30' x 4" Recovery Strap
Leatherman Multi-tool
Tie down straps
Jumper cables
Tire pressure gauge
Tool kit
Bungee cords
Locking hitch pin
Lighting:
30" LED light bar in lower grill from Okledlightbars
50" Radius LED bar on roof from Okledlightbars
Relentless Fab mounts for the 50" Radius
LED Fogs with yellow laminax covers by Hazardous Light
Perfomance/Wheels/Tires:
33" (285/70/17) Goodyear Duratrac Tires
17x8.5 The Standard Method Race Wheels
3" Lift Kit with Bilstein 5100 Height Adjust Coilovers
Front: Bilstein 5100 with coil overs
Rear: Bilstein 5100 shocks with Toytec (Deaver) 2" add-a-leaf
Super Pro Street Muffler 9221 dumped right before the rear axle
Exterior:
Smittybilt
Receiver Hitch D-Ring with 3/4-Inch Shackle
Front recovery tow shackle by Bullet Proof Fabrication
Toyota Bed Mat
Mud Flap Delete
Plasti Dipped All Emblems
Fog Light Anytime Mod
Wish List:
Sliders Custom
Bed Lights
Color matched grille surrounding
Flush mount reverse lights
Driving lights
New Grill
Retro Fitted Headlights
Seat covers
Cab mount chop
CB radio
Trailer harness relocate
Sway bar removal
bump stops
new leaf springs (when my current ones give out)
upper control arms
skids
This is a few days after I got my Tacoma from CarMax. I was getting ready to haul stuff back from college after I graduated.

Right after a bath and the day before I got my window tinted.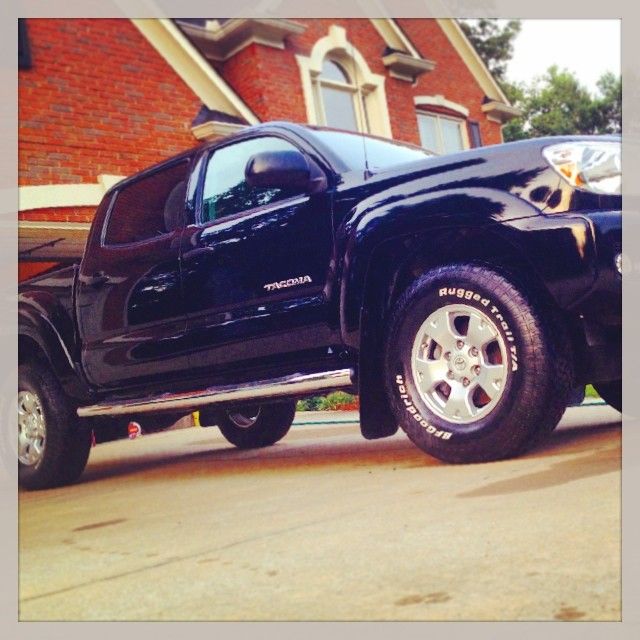 After I got my windows tinted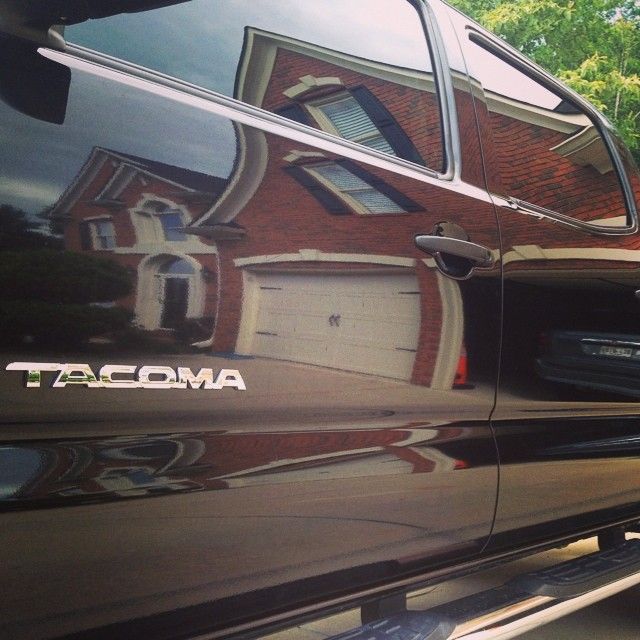 Up at the Blairsville, GA Walmart waiting to visit a special someone!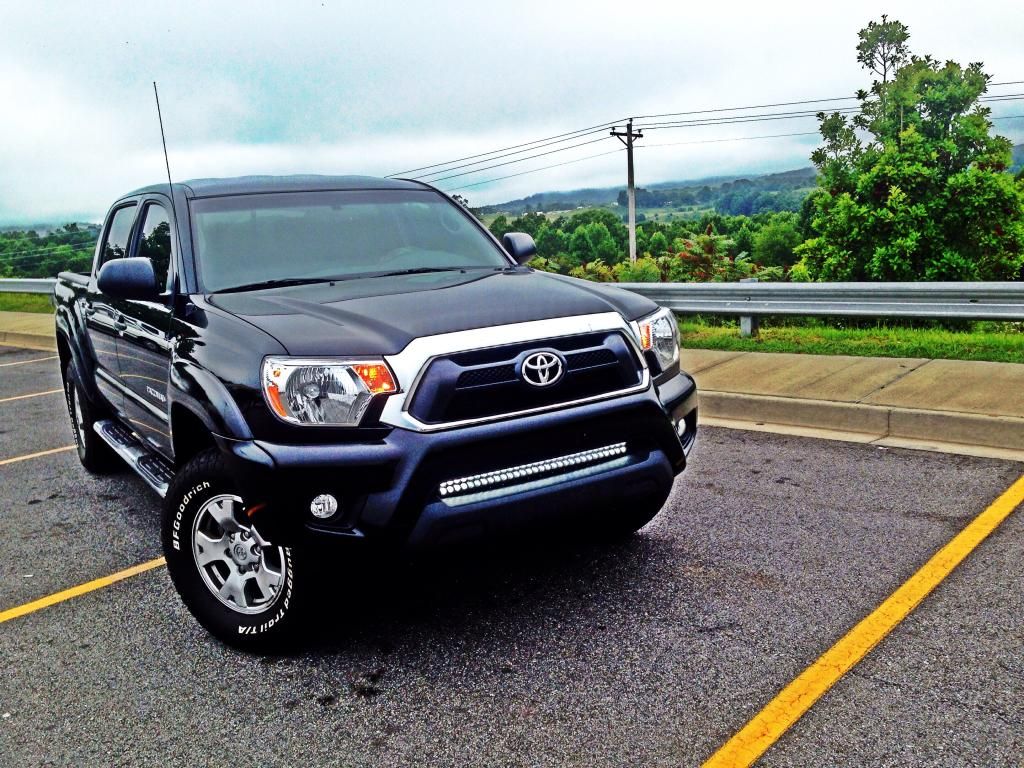 With the lift installed
Here are a few pics of the Bilstein 5100s and Coilovers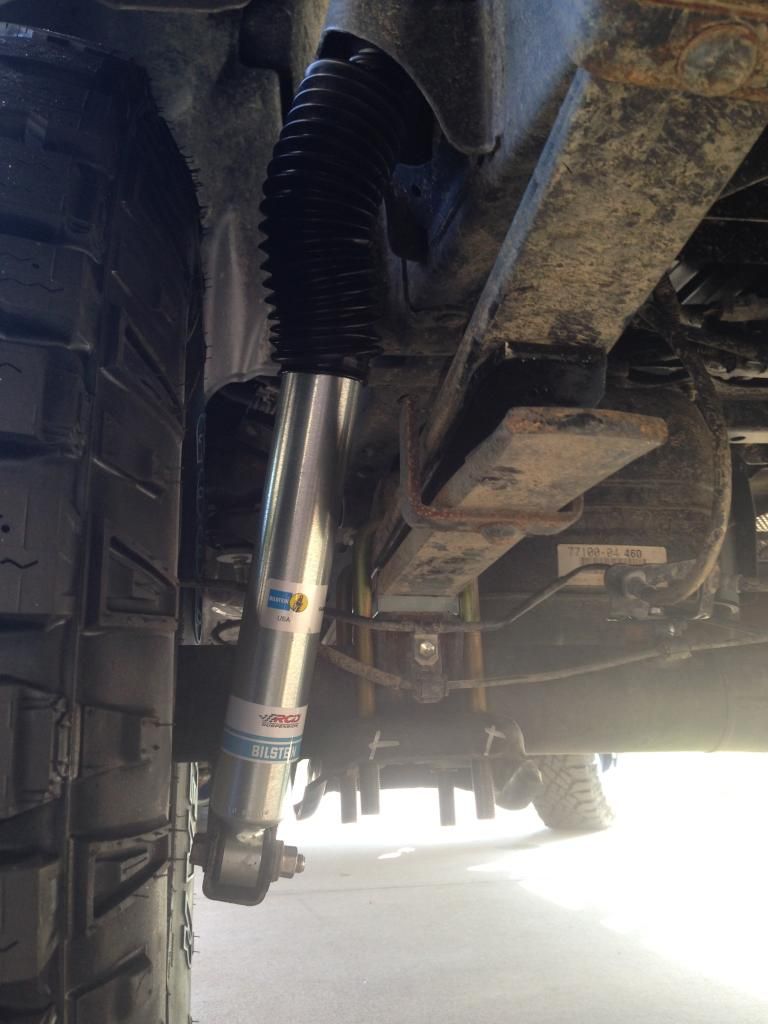 Here is how far my setup with my lift, wheels, and tires turned out. I probably won't be getting wheel spacers now.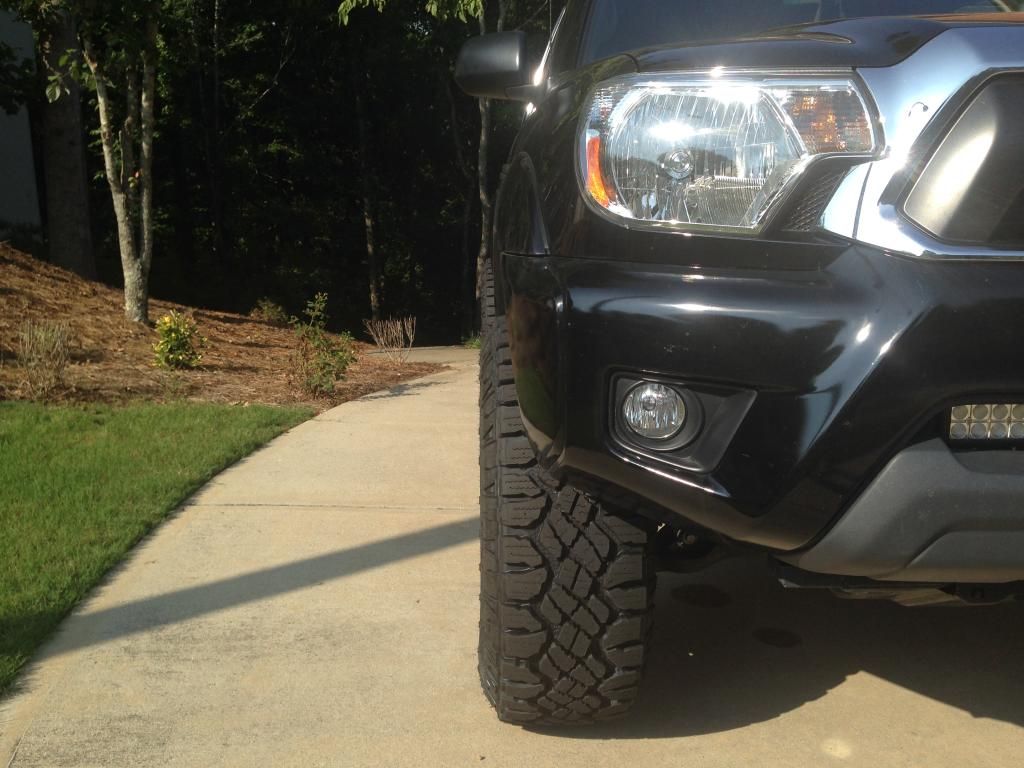 Shot from Tray Mountain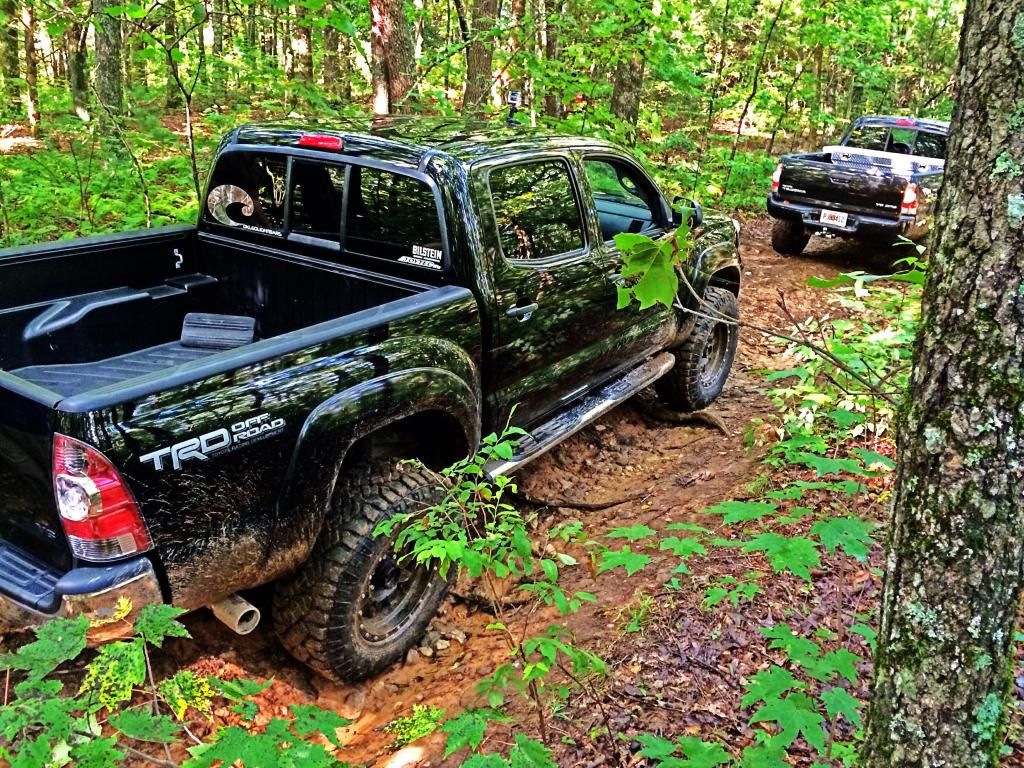 Here is a video from a wheeling trip to Tray Mountain on Labor Day weekend in Helen, Georgia with a few buds from TacomaWorld! Had a great time!
https://www.youtube.com/watch?v=isPa...csrbMb1u1UkPAw
Day after I went wheeling with some boys from TW. Had to do some yard work at Grandma's!
From Hartsfield International Airport with a plane taking off in the back ground.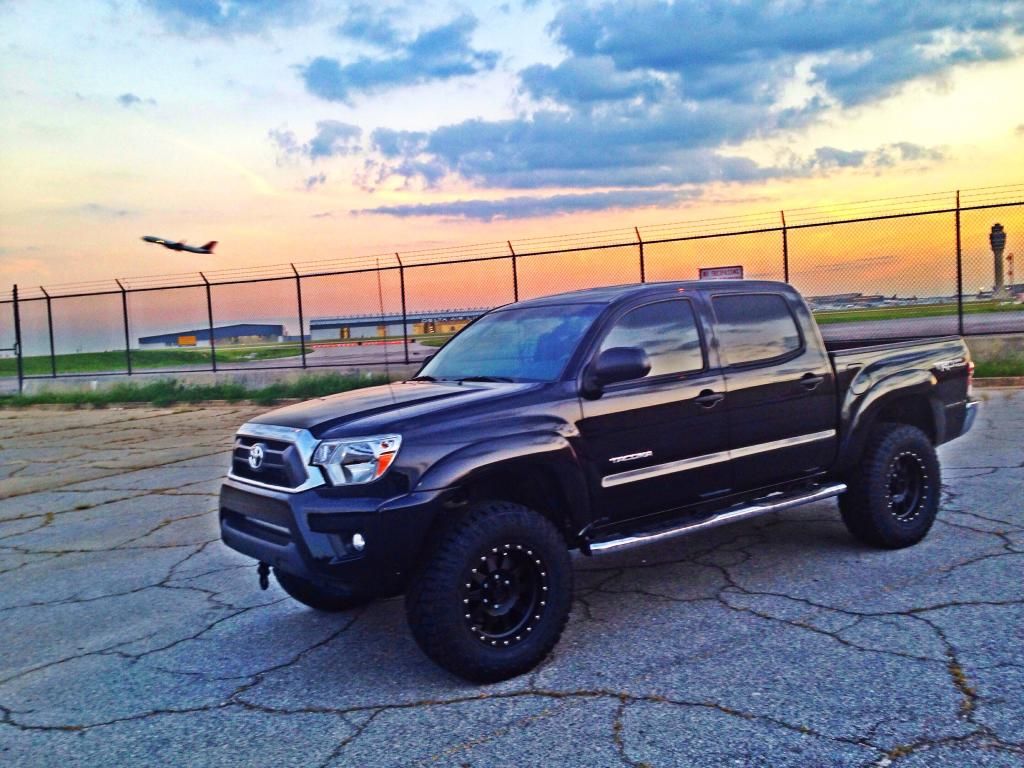 At Stone Mountain for a Family Fun Day for work.
Come home to fine the beast in the garage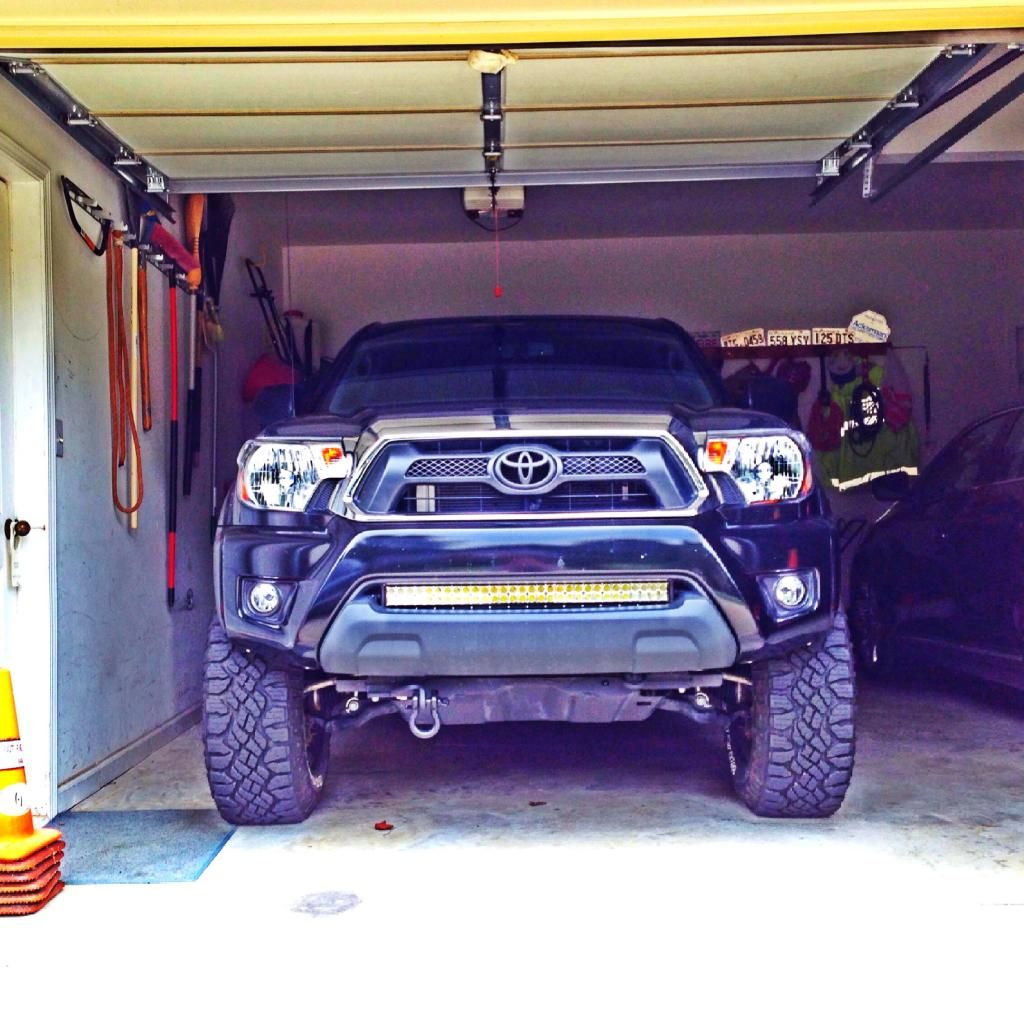 https://www.youtube.com/watch?v=49Jaesi9Mbg
50" Radius LED Light Bar from OKLEDLIGHTBARS
LED Fogs with yellow laminax covers by Hazardous Light
Shot out in a field at Berry College
Video I edited for one of the trips I set up
https://www.youtube.com/watch?v=zq54y3ex0Ic
A few pics of a trip to Bell Mtn and Charlie's Creek again.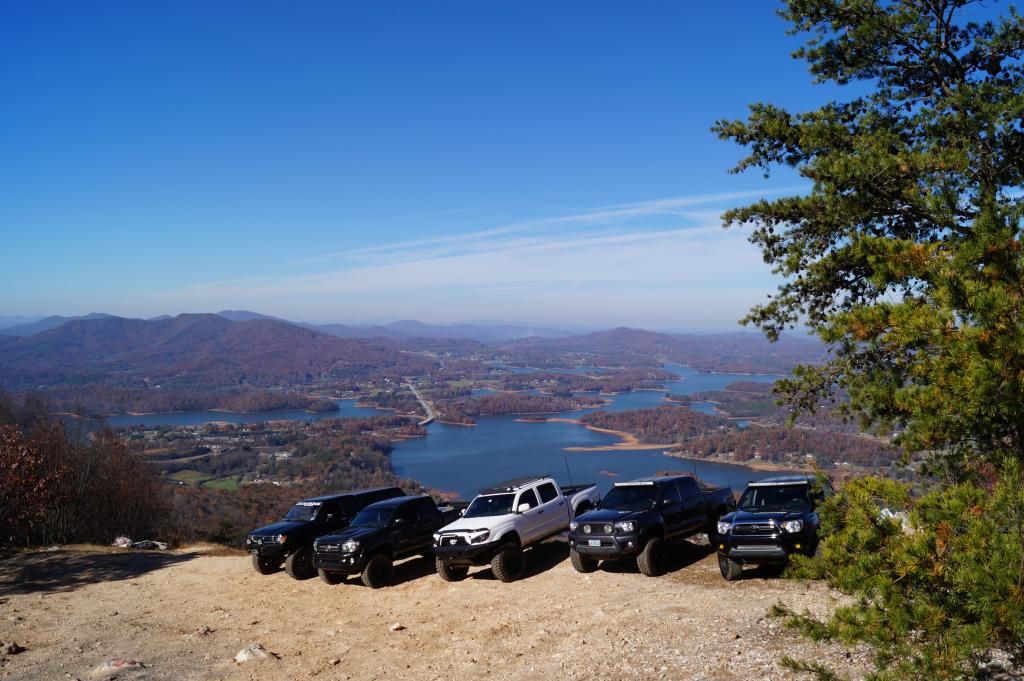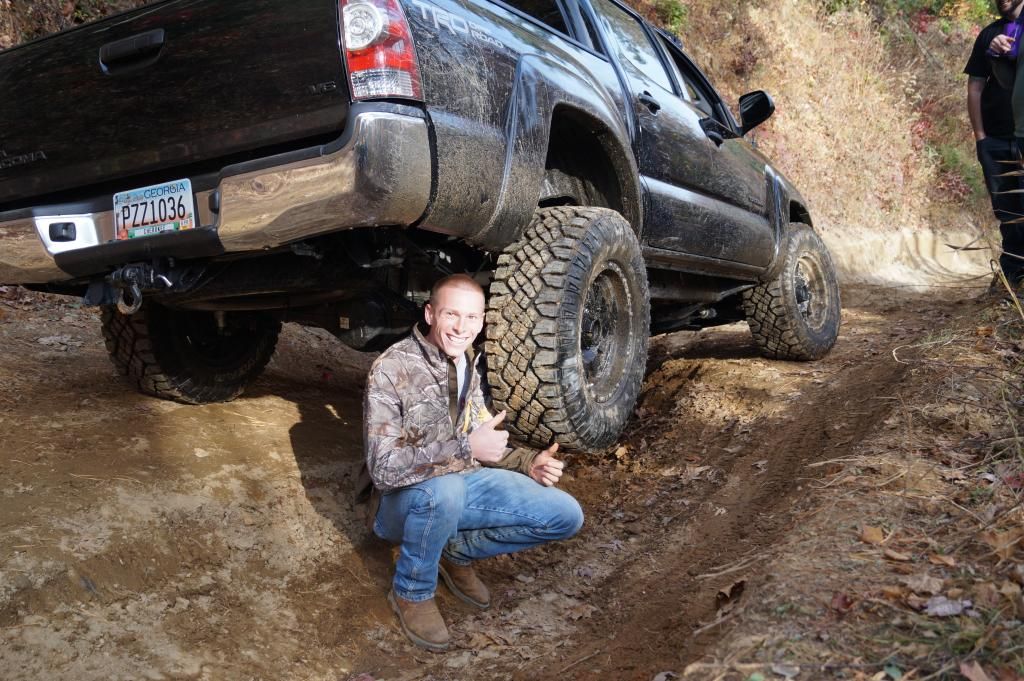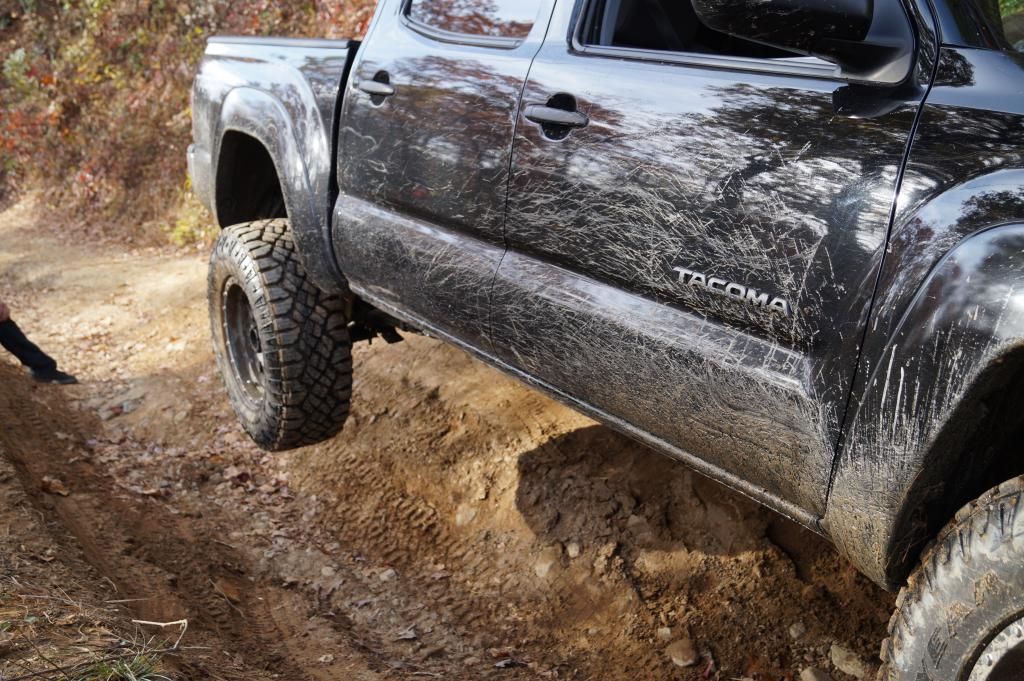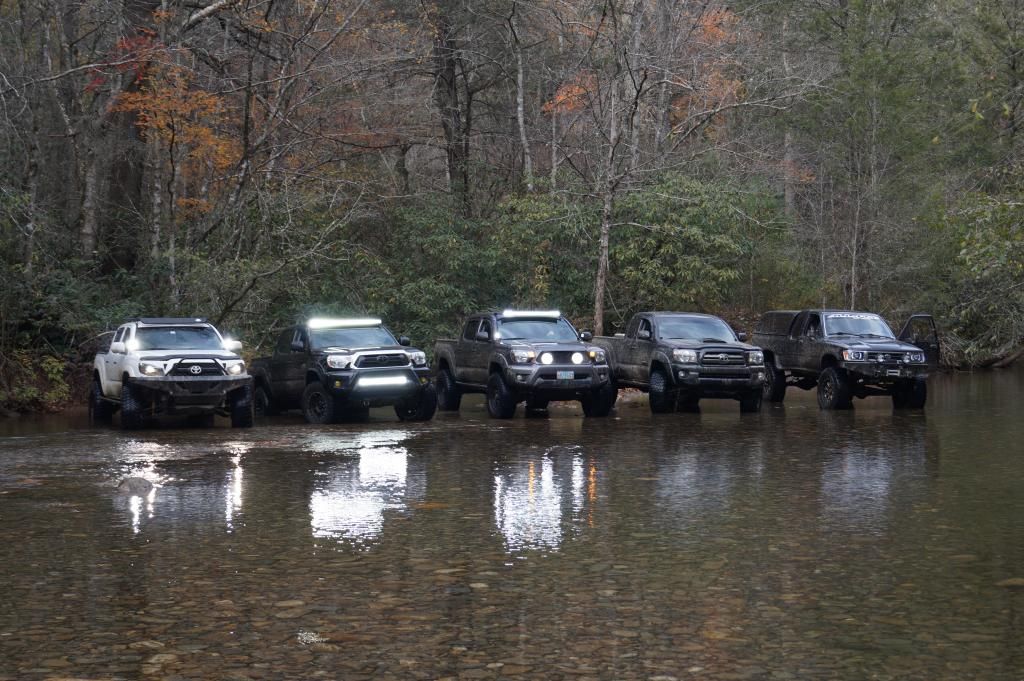 How to fix your LED Light Bar Whistle Problems
https://www.youtube.com/watch?v=GT-D...csrbMb1u1UkPAw