PICTURE HEAVY:
Making this build thread to keep track of the mods I do to my new to me truck. Turtle Pace because this may take a while...
I started out with the family double cab and ran that with a midtravel set up until just recently. Sold that truck and got this double cab about a week ago with a total chaos 3.5 kit already installed, and a lot of maintenance needed. Heres how the trucks started out: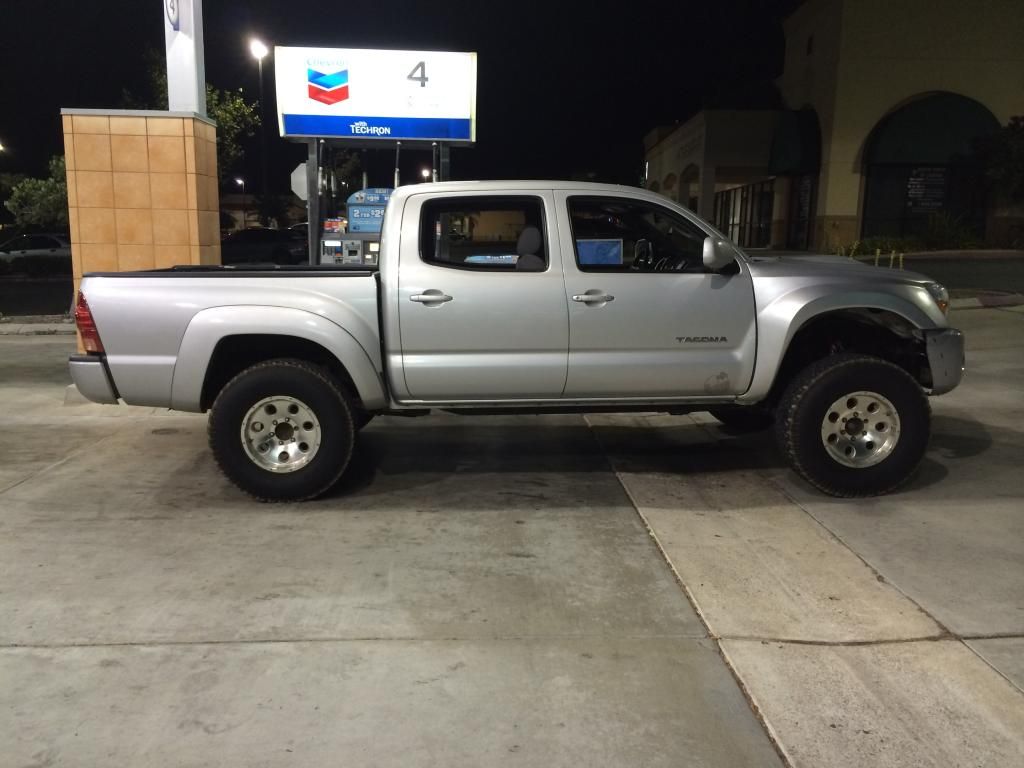 First thing I did was buy a set of kmc enduros with tires off craigslist and remove the stock beat up bumper.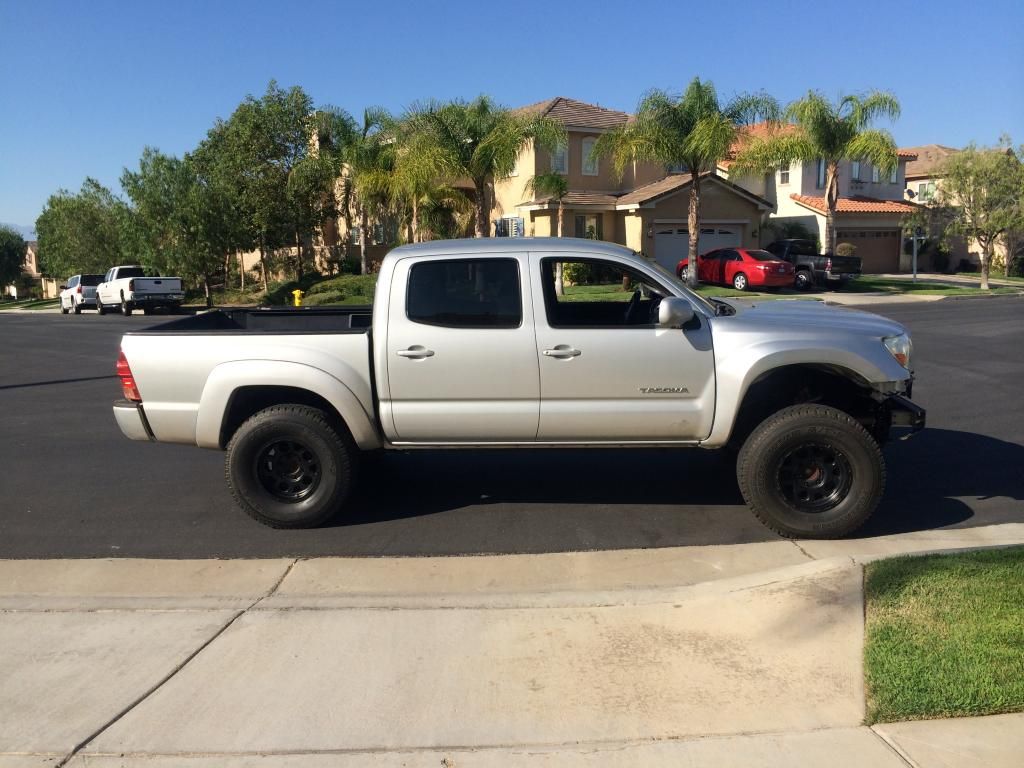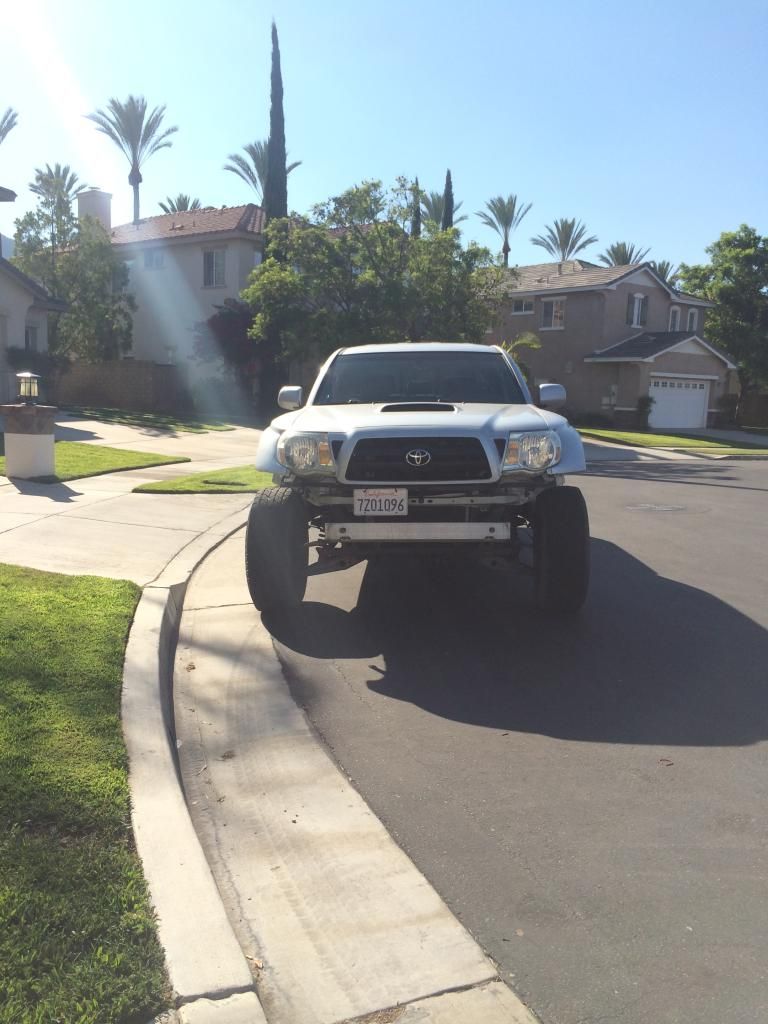 Picked up these parts today 8/10/14: Fox coilovers to replace the saws, and a nice better condition bumper from eyesurf2611...couldnt resist picking up these led bars from eyesurf2611 too (thanks again!)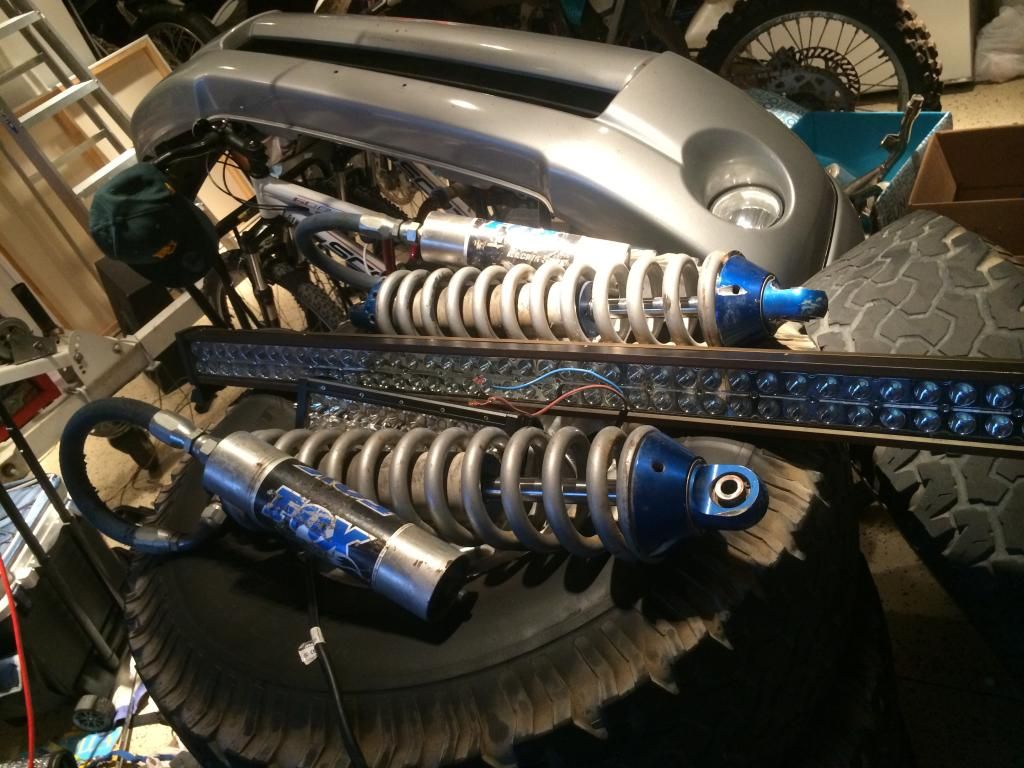 Future Plans for the truck:
Mount Bumper
Get bumper caps and paint them
Replace upper and lower uniballs
Swap out coilovers
Tow Hitch
Repaint front fiberglass
Rear Sua tied into a space saver bedcage
Prerunner Bumper
Fiberglass Bedsides
Bhlm
Window tint
Wet okoles