i've had my '13 DCSB Sport for a couple weeks now, and thanks to this site, i'm dying to throw money at it.
after some exhausting research, i'm pretty sure i have a good idea for my parts list. i've read almost the entire suspension and wheel sections here and still just a little confused, but i think i have a good idea of what i want to do and need to buy to get there. i'll be using this thread for pics and updates, and a log of sorts to keep track of my mods. please, by all means, if anyone sees something wrong, or just wants to comment on anything at all, feel free to chime in.
i bought my '13 used with 16k miles on it. it had a Body Armor rear bumper on it that i did not like so i traded mine for a stock bumper with Bob who is 'Drainbung' on here. helluva nice guy and his taco is badass. i'm sure you all know what a body armor bumper looks like, but here's a pic of what my truck looked like when i bought it.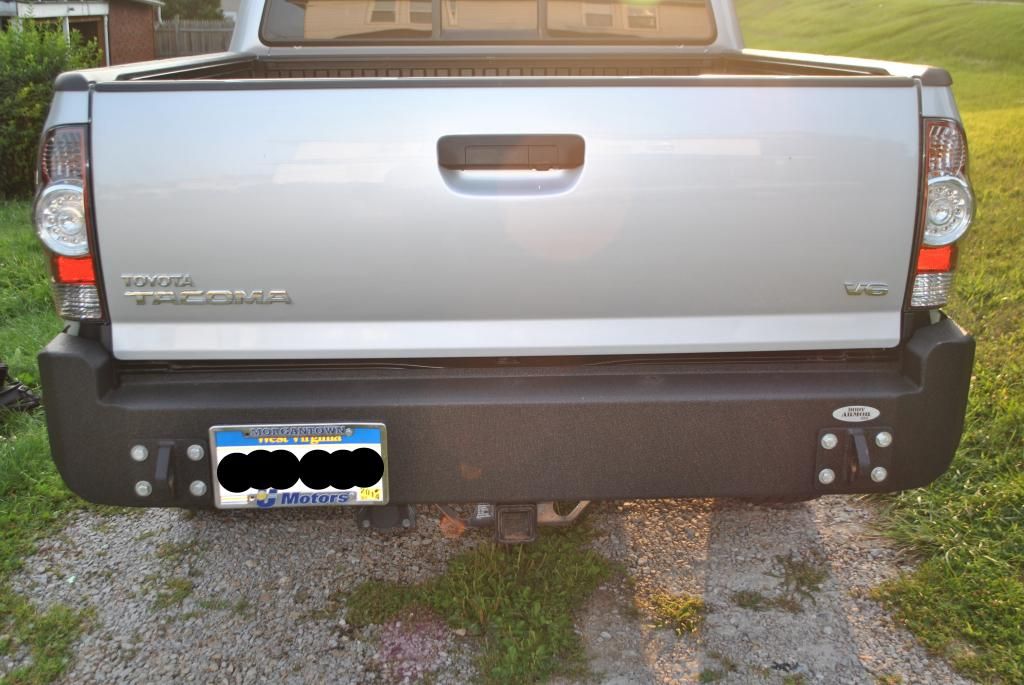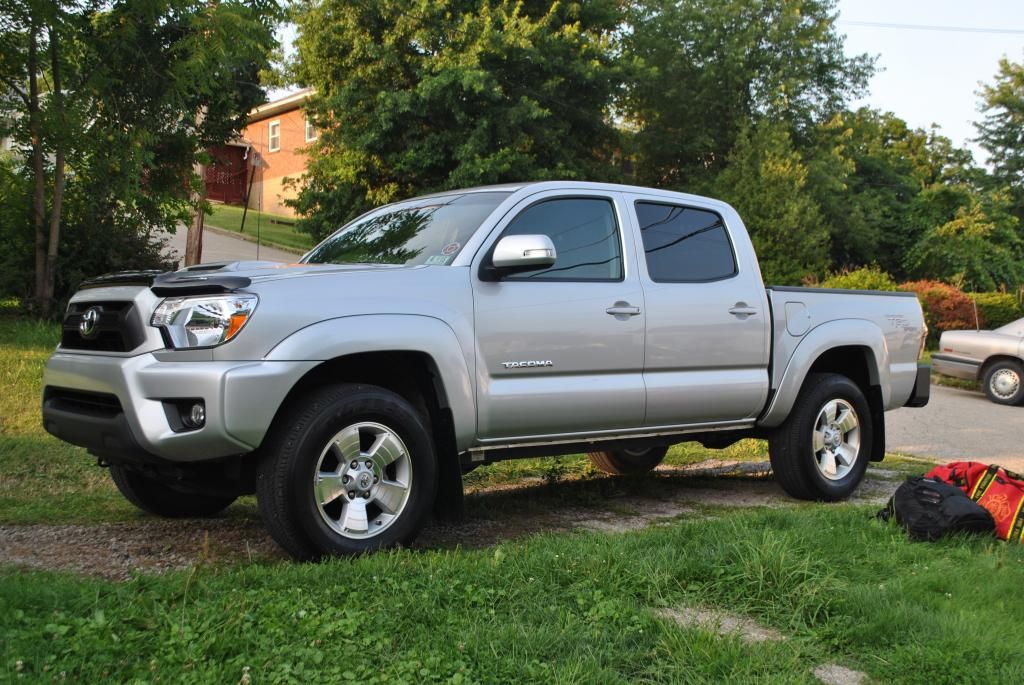 my new stock bumper is magnetic gray, and currently at my dealership getting shot with silver to match my rig. once i get it back, i'll mount it up and take a pic for the thread.
now for the list of mods i would like to do.
- small lift with the end result being a level truck
- wheels and tires with a slightly wider stance than stock
- tint driver and passenger windows to match the rear
- laminX headlights to prevent dulling
- front skid plate
- side steps
- some kind of grill mod(undecided)
- some kind of bed cover, undecided on a
tonneau
or cap