Fubarjonny's 5-lug Build
Mod List
- Debadged.
- Mud flap delete
- K&N High Flow Air-Filter.
- Removed the secondary (Charcoal)
air filter
.
- Aftermarket OEM style Fog lights.
- Alpine UTE - 42BT Digital Receiver
- Phoenix Gold - ELITE.65cs 6.5 Inch ComponentSpeaker Set – x2
Suspension
- 5-LUG ReadyLIFT Kit with a rear AAL
- Bilstein 4600 Series - Light Truck/SUV shocks(Front end)
- Bilstein 5100 Series - Lifted Light Truck/SUVshocks (Rear End)
Wheels n' tires
- 265/75R16 Nitto Terra Grapplers
- XD-122 Enduro wheels
Upcoming Mods
- Spare tire mount in truck bed with a matching tire & wheel.
- Hi-jack mounted in bedrails.
Wish list!
- Re-gear my transmission
- ARB rear air locker
I bought my truck for $12,464.03 at a CarMax used car dealership back in December 2010.
It remained mostly stock for about 3 years while I was in the U.S. Navy. Right before I left Norfolk, VA I got some new shoes!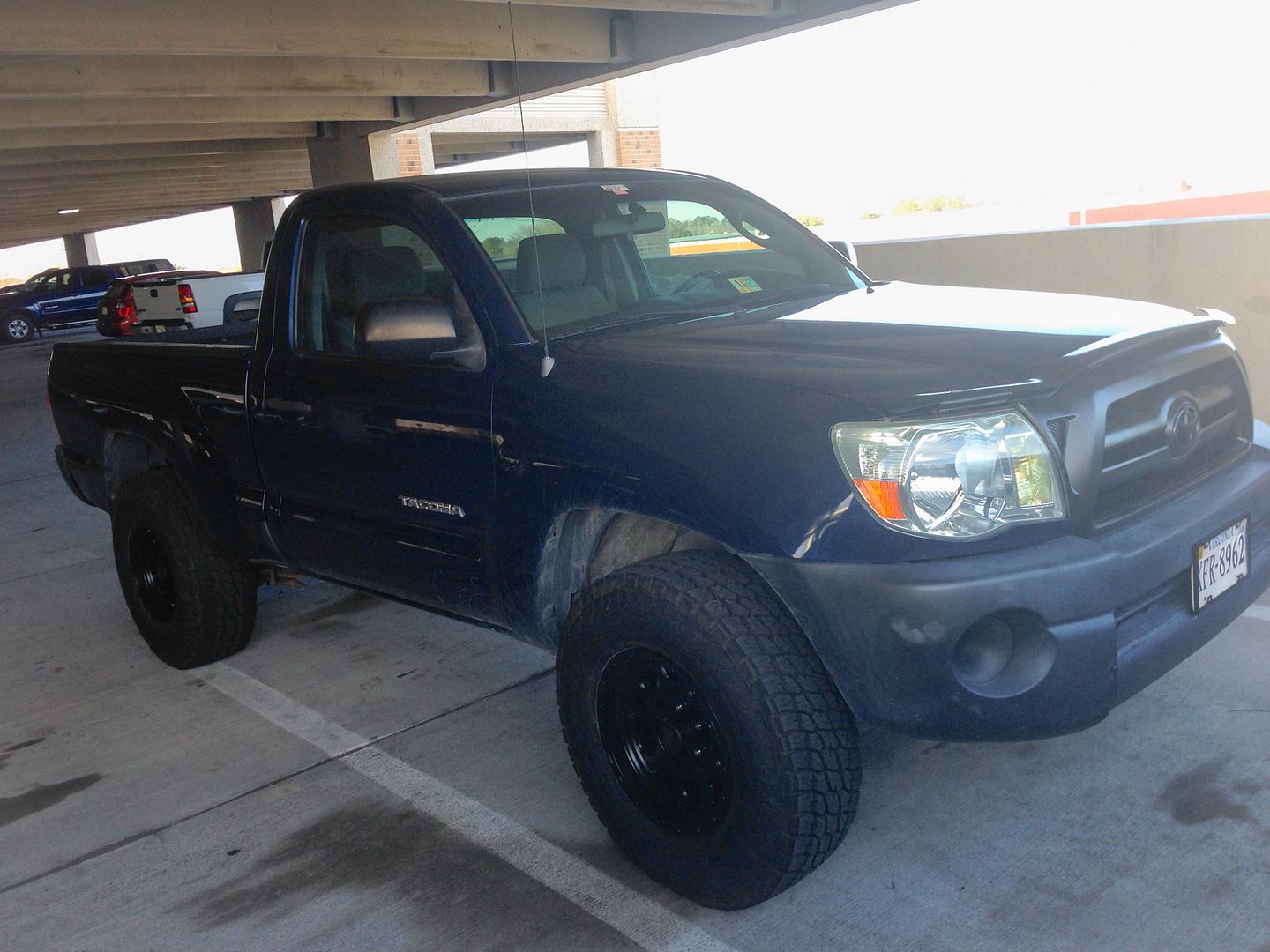 Then I painted my grille matte black!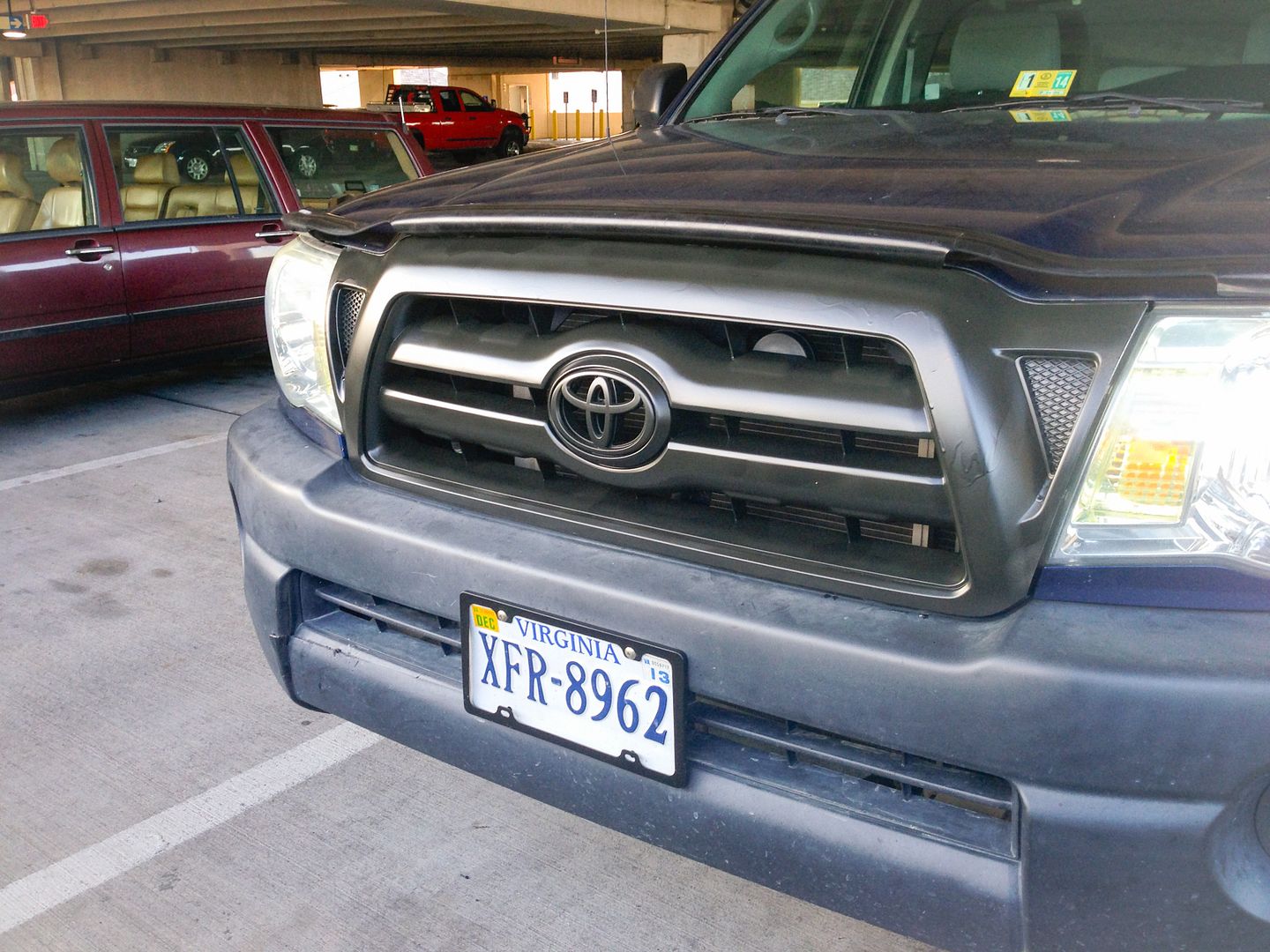 Not long after I got my new tires and wheels I hit the roadfor a long trip from Norfolk, VA to Huntington Beach, CA. The photos are in order.
1.
Pier 2 Naval Station Norfolk
2.
Rest stop in West Virginia
3.
I-70 Threw Colorado
4.
Rest stop in Utah .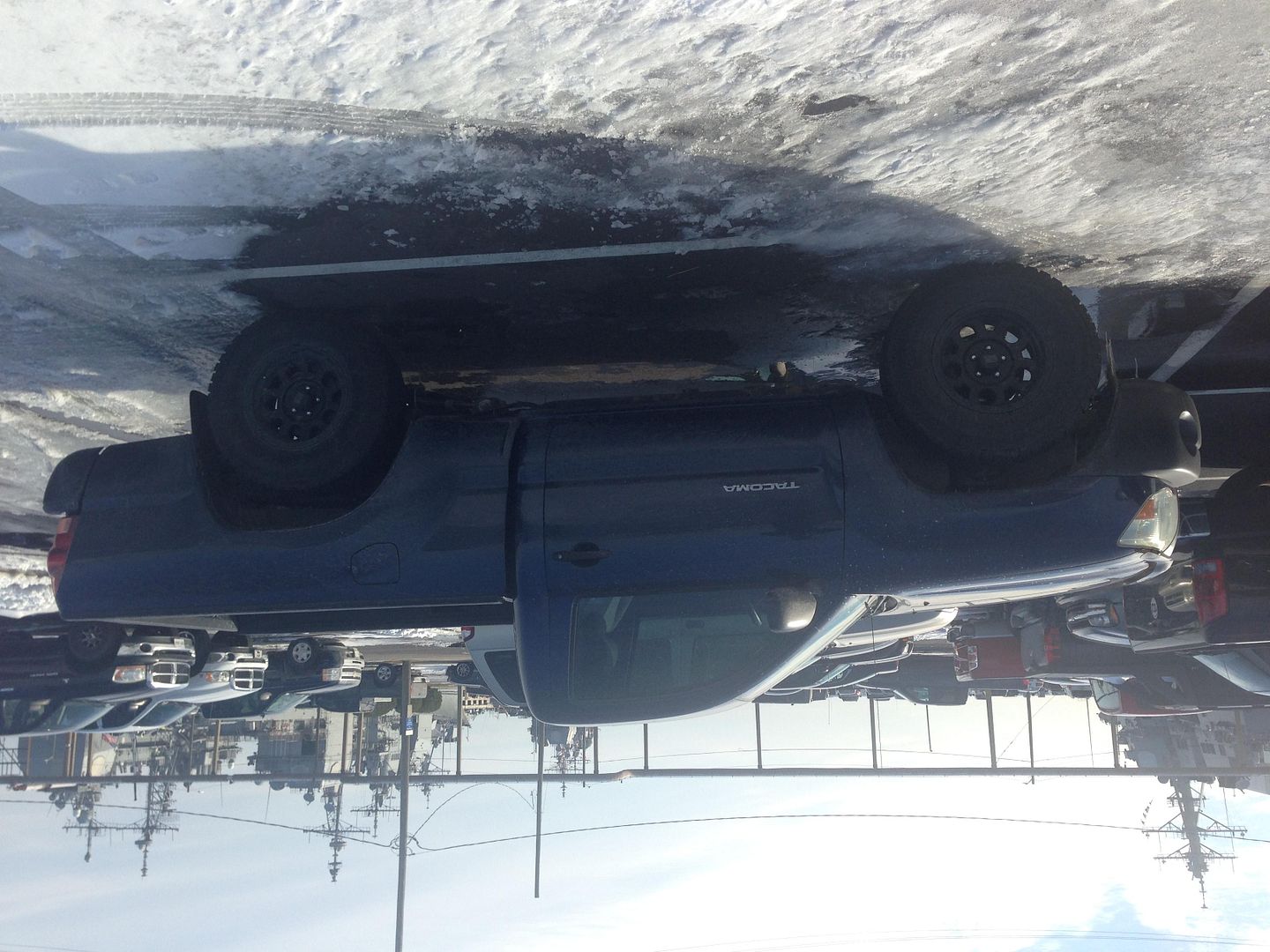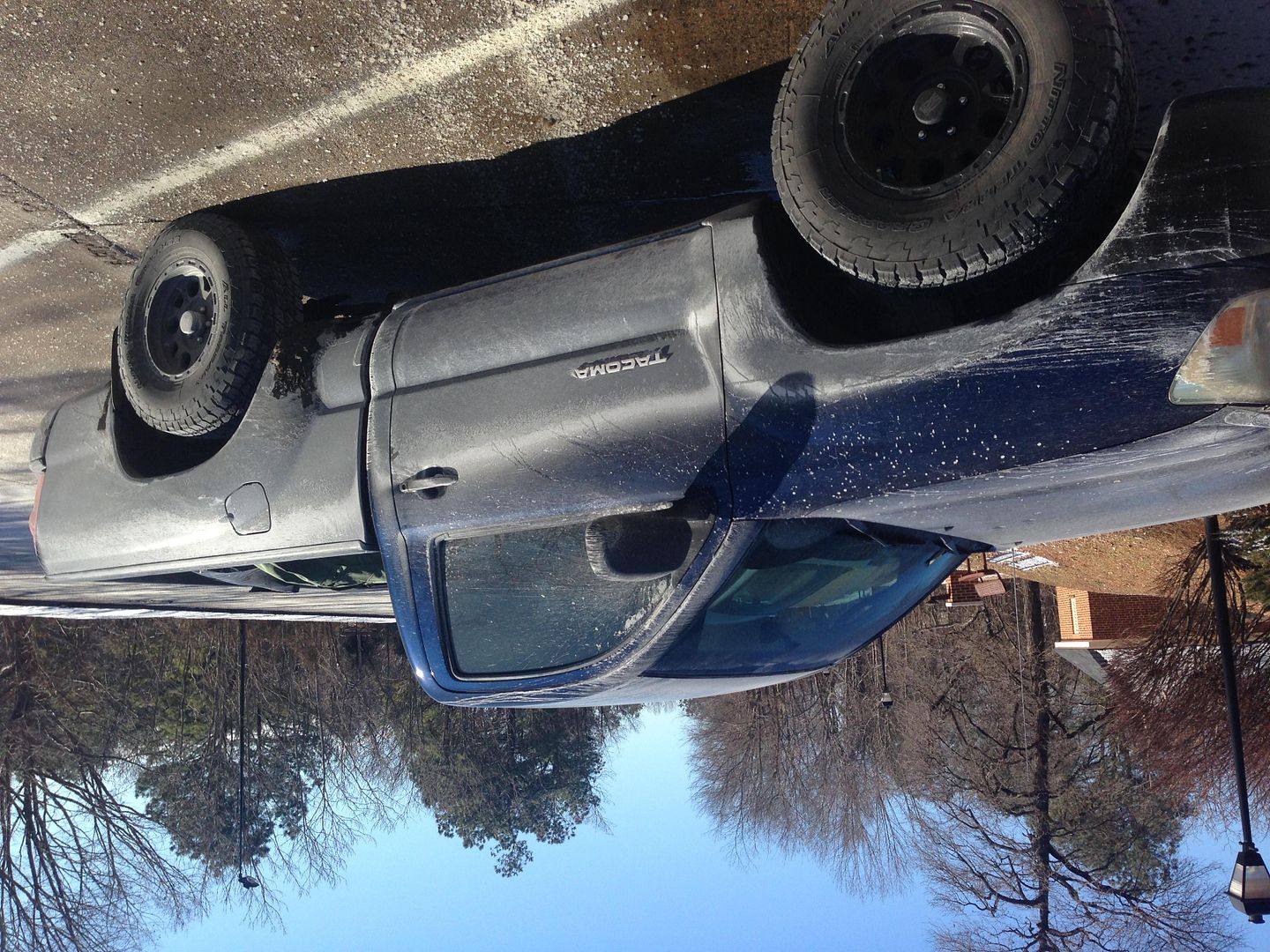 Once I got home I debadged her!
Then I got a new sound system. which included Alpine UTE - 42BT Digital Receiver. Phoenix Gold - ELITE.65cs 6.5 Inch ComponentSpeaker Set – x2
I got sick of the shitty ride that my stock shocks were giving me so I got some Bilstein's! I have 4600 series shocks on the front along with 5100 series on the rear. I also have a ReadyLIFT kit installed with a rear AAL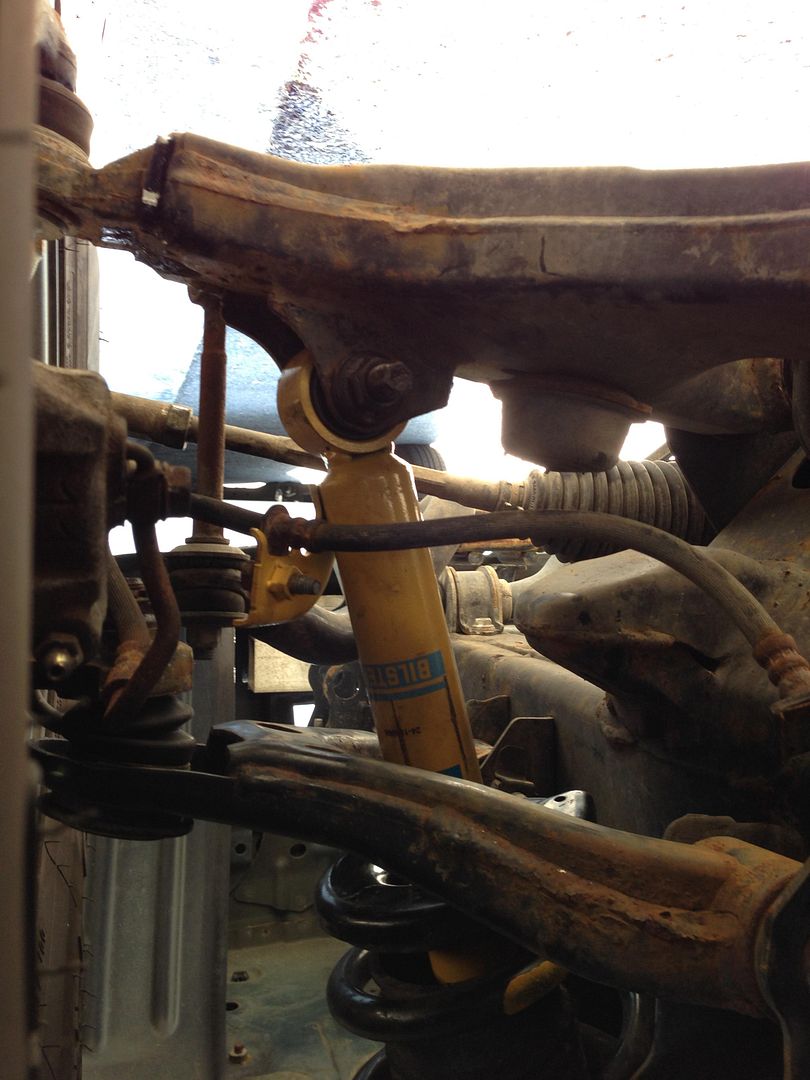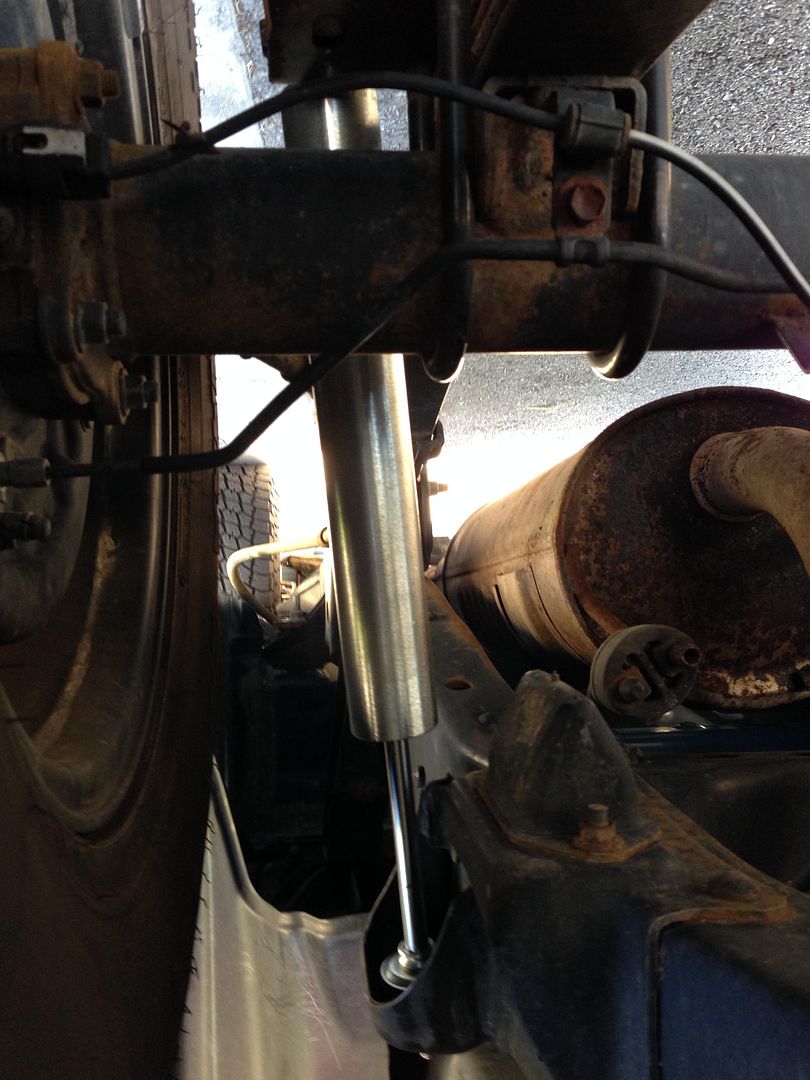 Here's how she sits as of 18th Aug 2014