Aloha fellow TW fam! Names Mitchell I'm 27 lives on a rock in the pacific also know as Maui with my girlfriend and her 3 kids and I have one son so yes 4 kids total that's why no BIG $$$$ was spent in the making of this build(untill a few months ago) either parts are used,traded,free or cheap. Well let me gives this a try! Did my best to keep it in a time line order I did miss a few things but if you got any questions ask away! Thanks again to tcBob and to everyone here best site ever!
Well I officially pulled the
Pelfreybilt
trigger can't wait till it all comes in!
Big thanks to BAMF and Pelfreybilt for helping us Maui guys get some goods!
From 1/3/15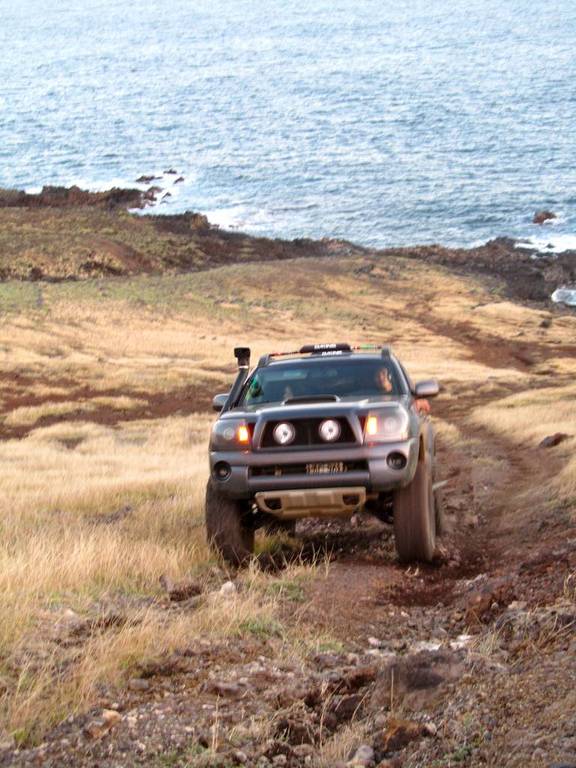 Let's begin!
Truck was bought in 2009 as I had a son on the way and my 2 seater civic hatch wasn't gonna cut it
92 civic with a built GSR motor,turbo,caged and gutted
Went to the dealer and not one Tundra on the lot ask when would they have one said not for awhile so Tacoma it was.Truck was a brand new 2009 MGM DCSB 4x4 TRD sport auto for $29k and had them install the tow hitch and they gave me whatever accessories at wholesale price. They had shipped it in for me from Honolulu(only had a white one) took like a week. And while waiting I ordered Wet Okoles,3" spacer lift and set up a date to tint it before I even had the truck.My first time driving a 2nd gen Tacoma was when I drove it off the lot(no test drive) and paid off.
Stock just with tints 5%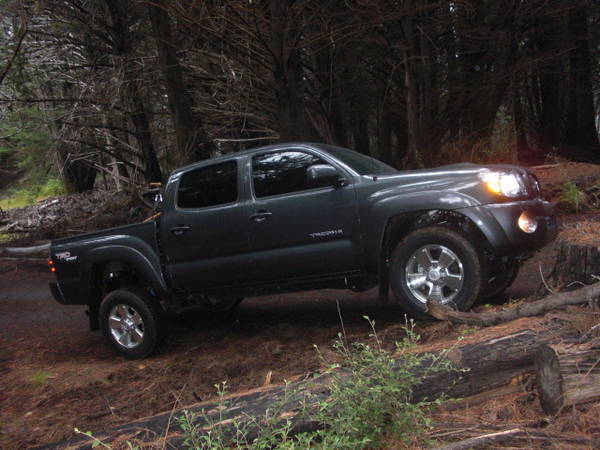 Installed X-runner BSP badges new from dealer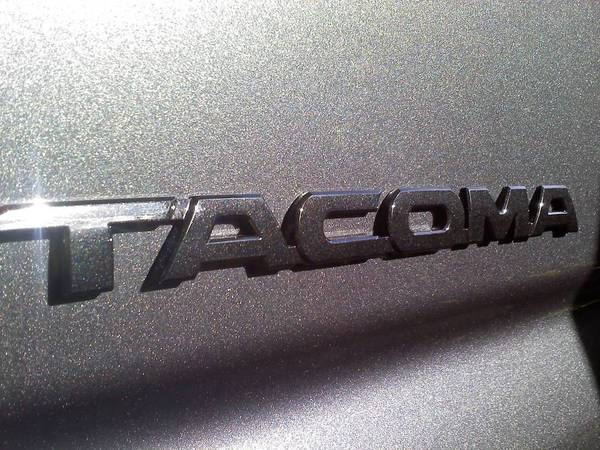 Installed TRD exhaust(painted tip black)and also blacked out the "4x4" on the flaps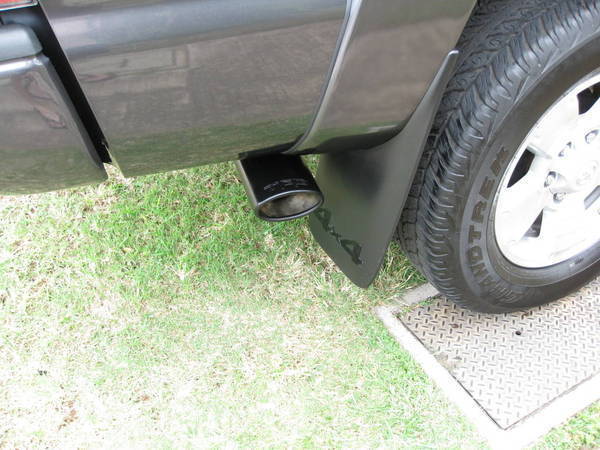 Made my own carbon sticker door sills and monster sticker also wet okoles are in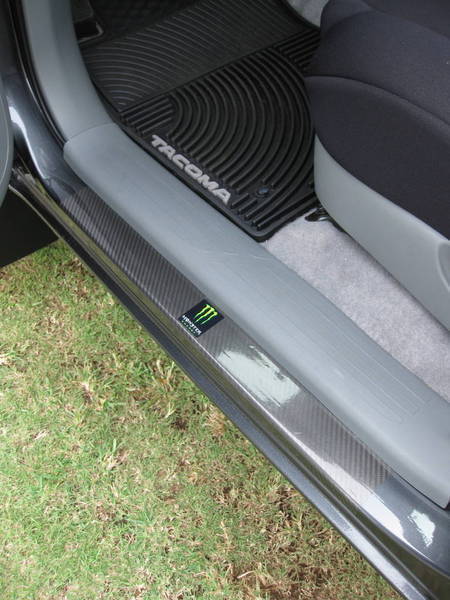 Installed the roof rack and front TRD skid myself also a set hids and yellow fogs and painted the front badge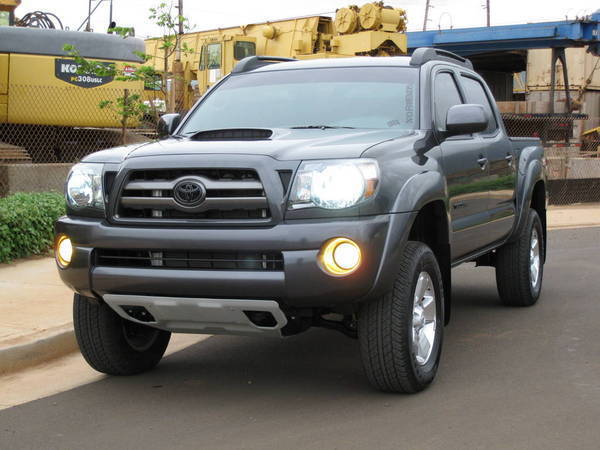 Made some Metal Mulisha stickers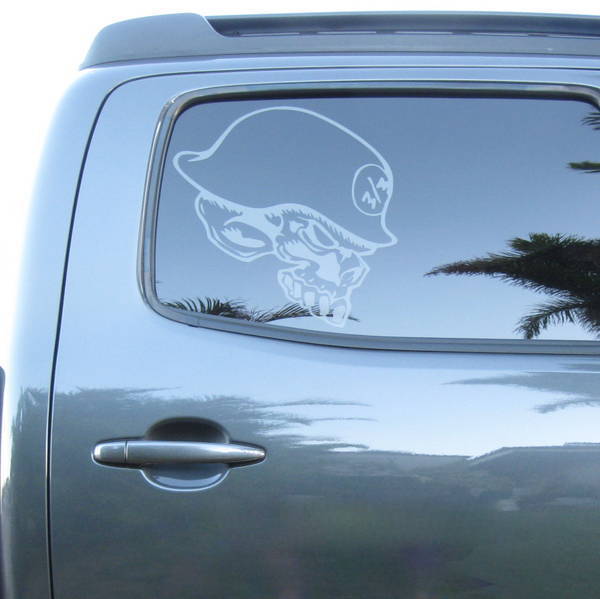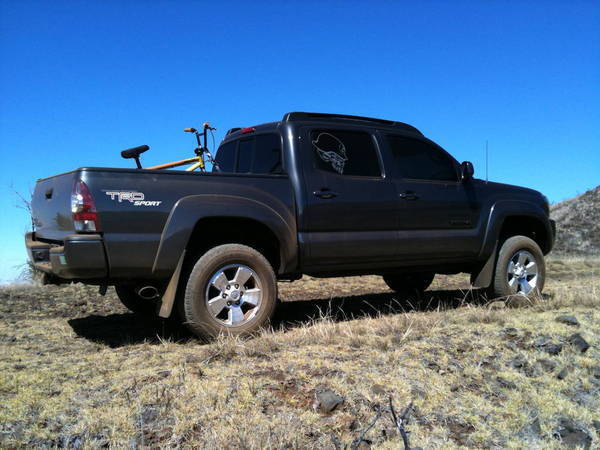 Took it back to tint the whole windshield 35%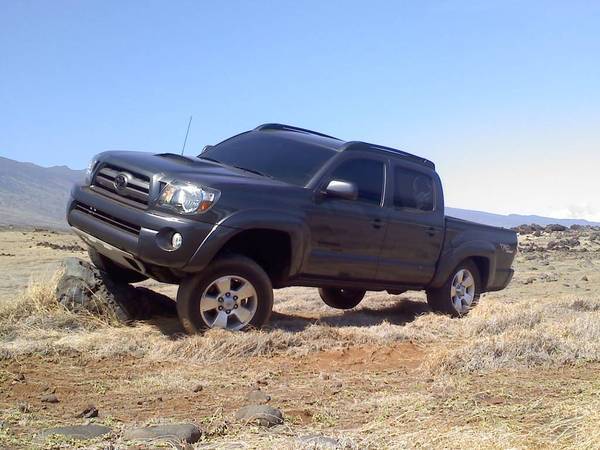 My first set wheels off Craig's list 16x10 ion alloy wheels 31x12.50 super swampers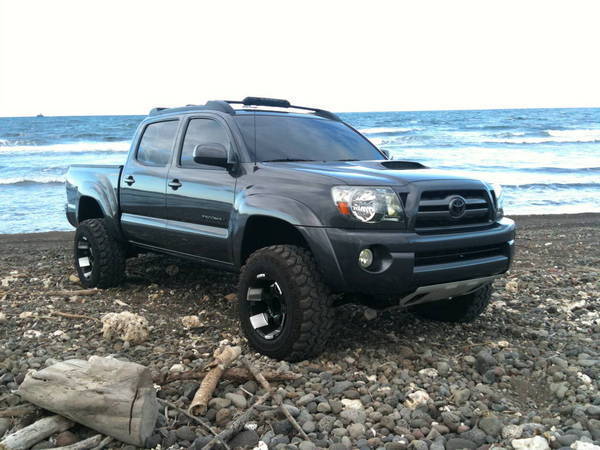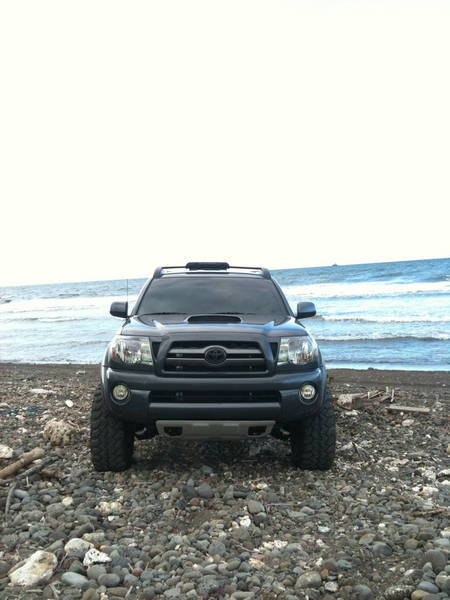 Polished the A/C condenser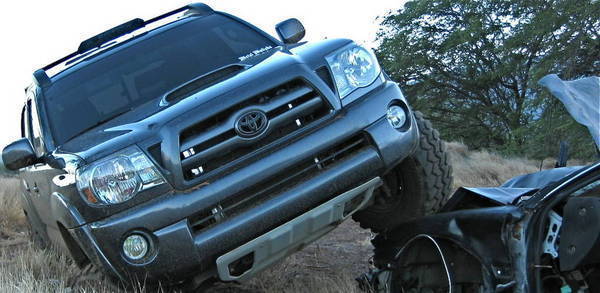 Got in on the Leeper coilovers blowout sale(first set blew and they was awesome to replace them)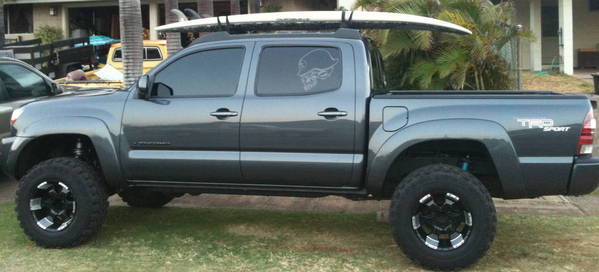 Finally grew the balls to do a "satoshi" and got 2 7" hid lights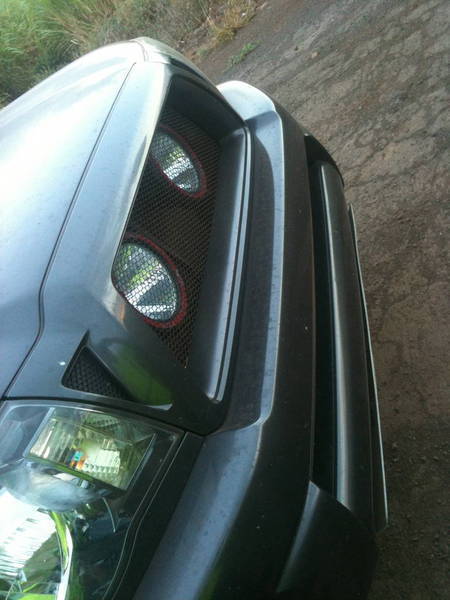 Got a set used rear 5100s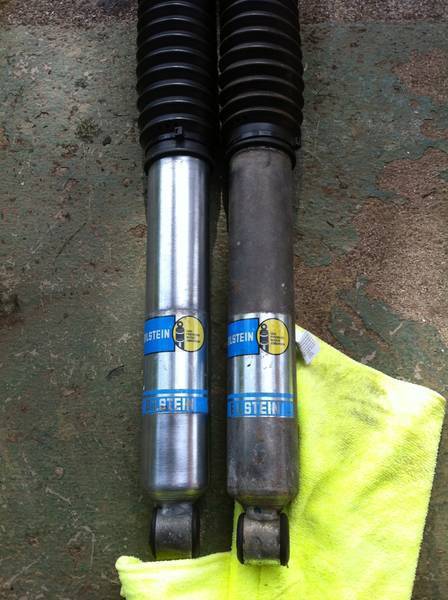 Got a rear skid off Craig's list from a frontier for a case beer
Removed sway bar and used it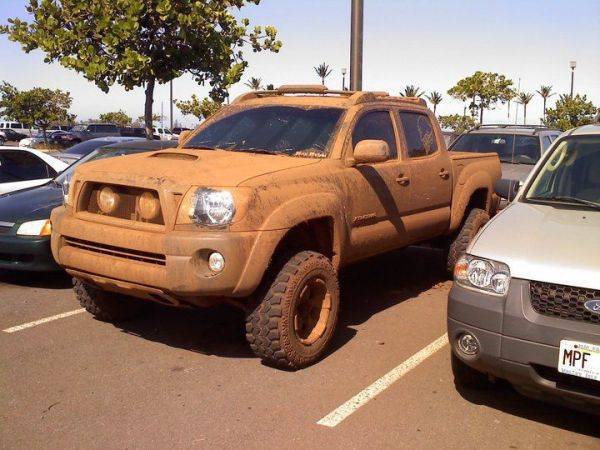 Removed the procomp short AAL and installed fabtech longer AAL and 2" slant blocks and installed a set Total chaos arms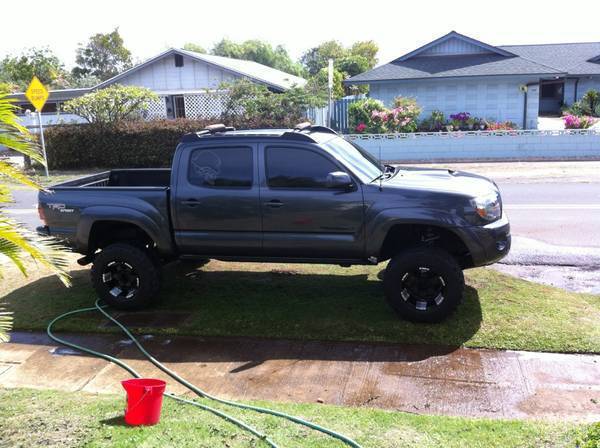 Got my 2nd set wheels off craigslist 17x9 KMC 305/65/17 ATZ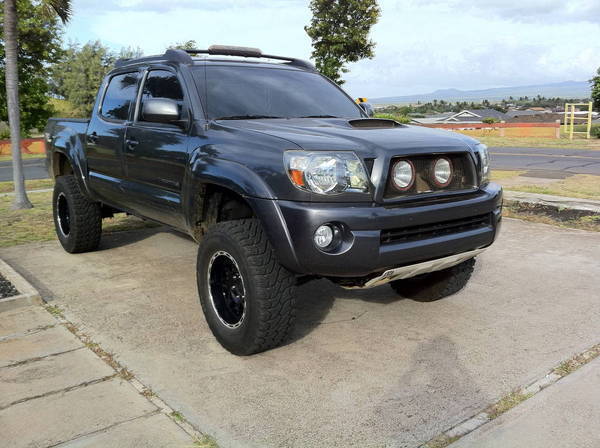 TRD Maui reflective bedside stickers made locally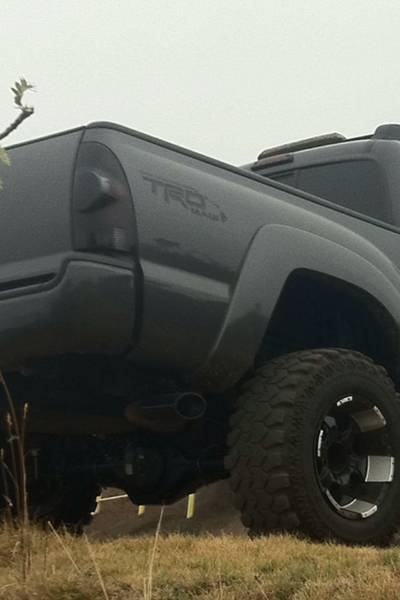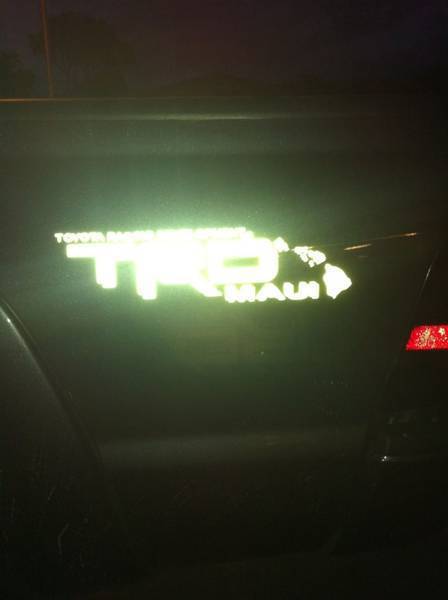 Installed FREE black housing lights and Lexus RX400h projector fogs and modified base model block offs to finish it off
Nightshade the taillights and rattle can the ion wheels and added a set FREE Fox 11" smooth body shocks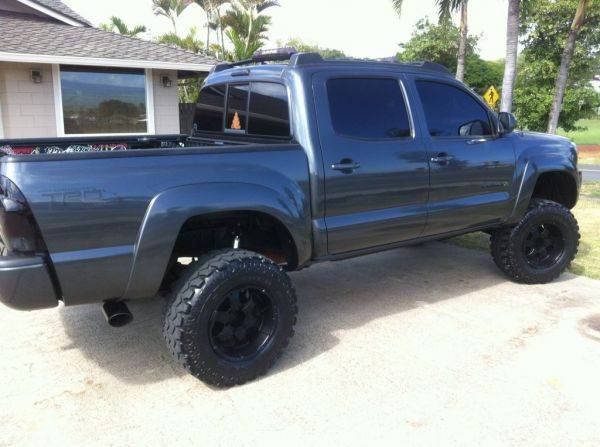 Third brake light fogs made this cause I got bored. Still on the truck never did wire them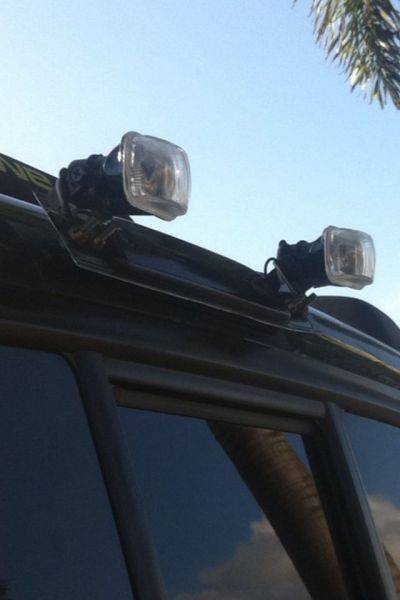 Got a set stocks from numbah57 painted wrinkle black red logos and mounted Free tires on them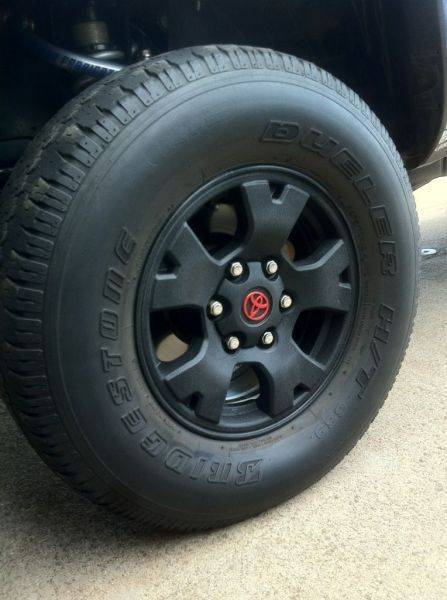 Got a set 16.5x12 welds with 36x16 fun country tires FREE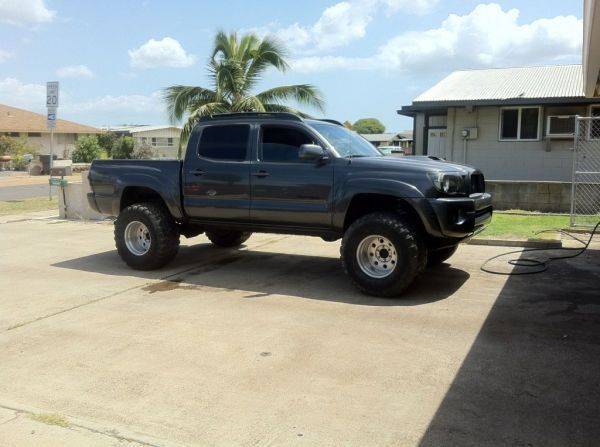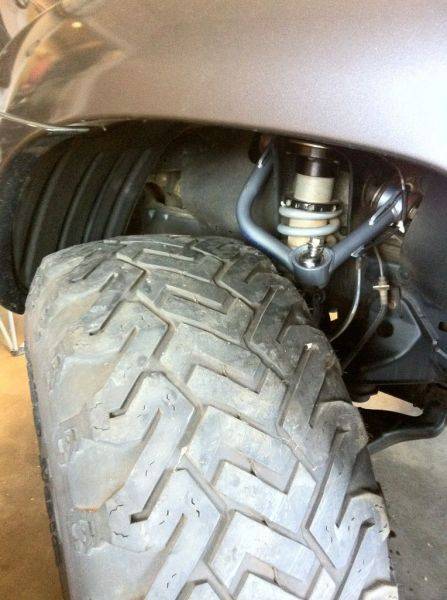 Did a bezel swap from a base model.NOT plug and play temperature settings was backwards when in tried to do it that way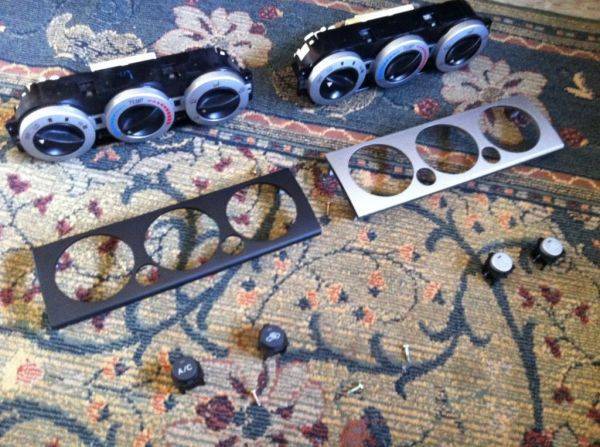 Alpine double din FREE and black dash kit
Got another set wheels 16x12 welds with 305/70/16 BF KO FREE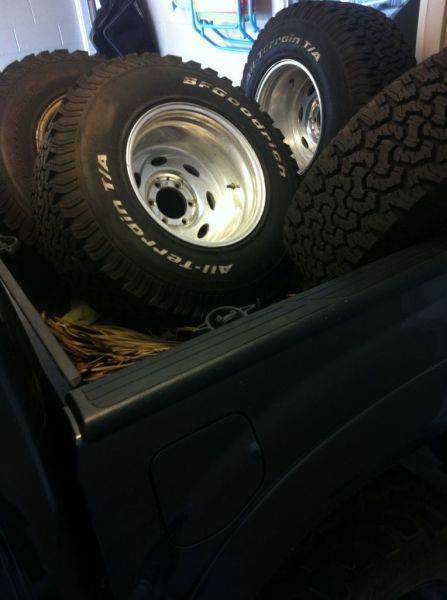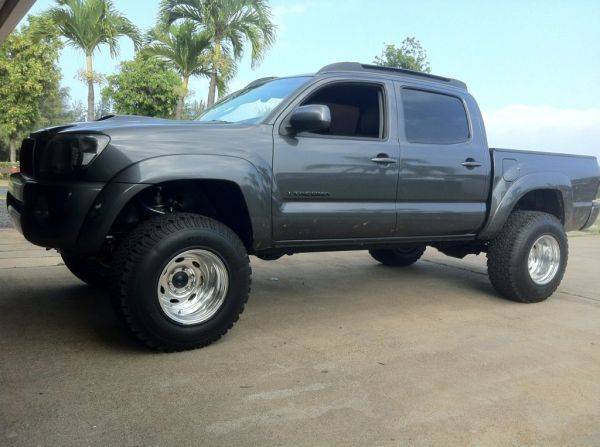 Ultra gauge from numbah57 better mounted now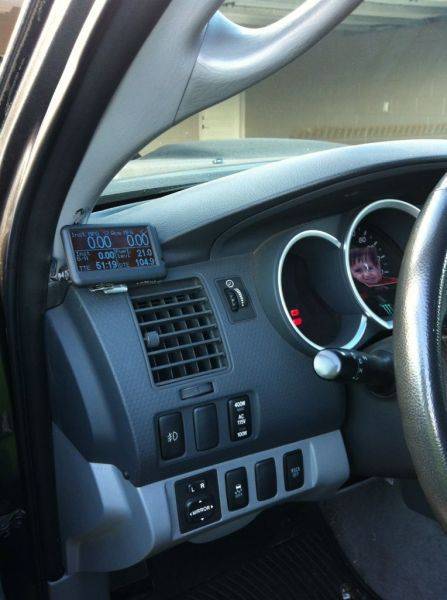 Mounted my front plate behind bumper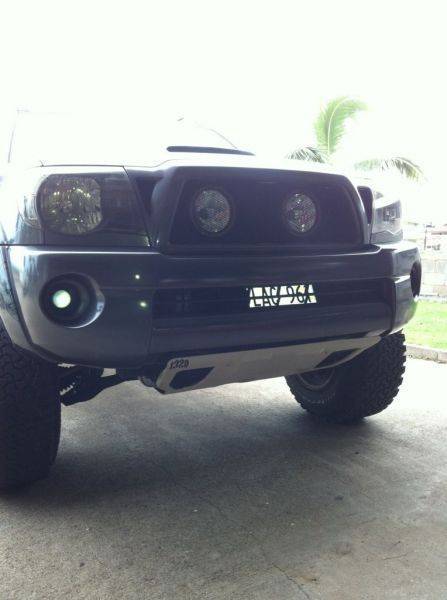 Fog light mod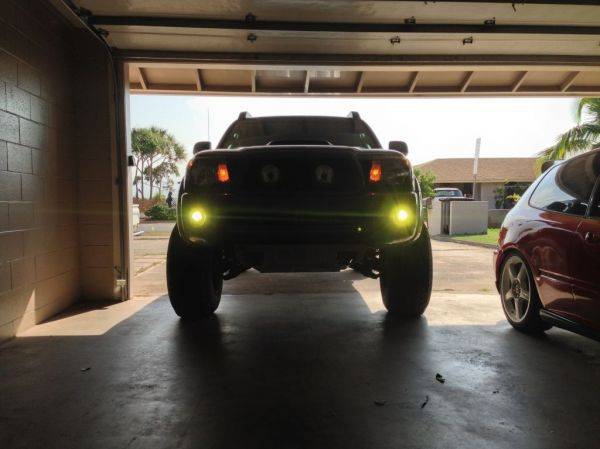 BAMF sliders bolt on,filler plates,kickout,powder coated and at 10 degree slant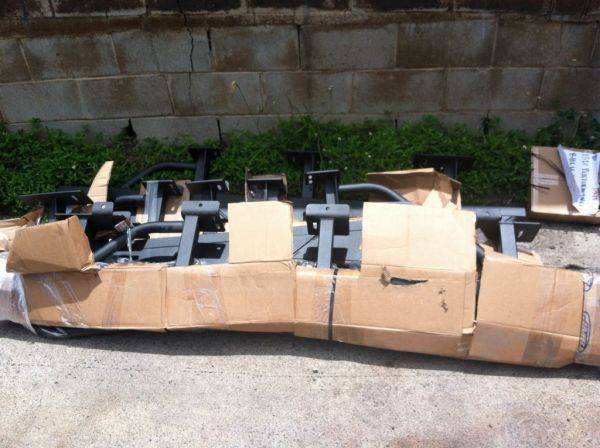 BAMF 20 degrees vs 10 degrees slant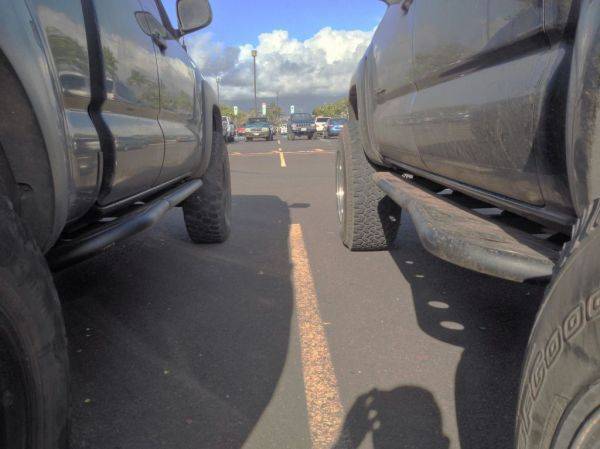 TRS Morimoto mini d2s Retro fit kit from nbt808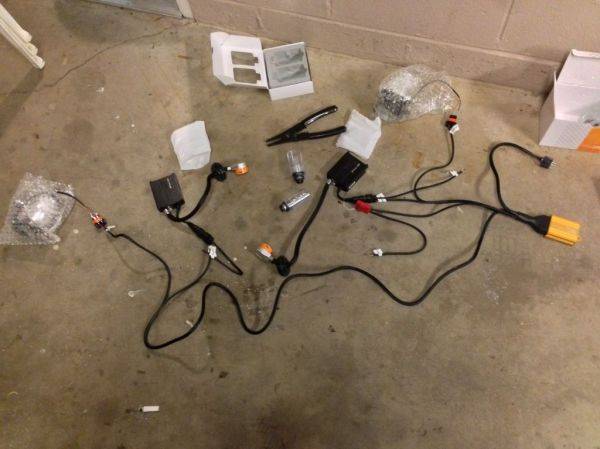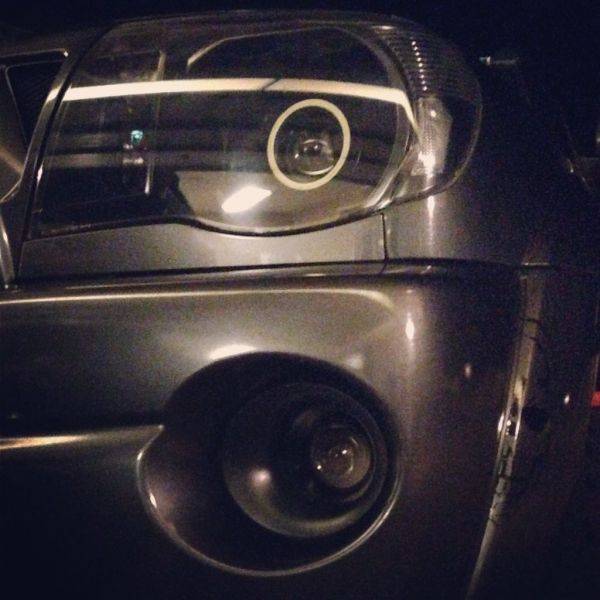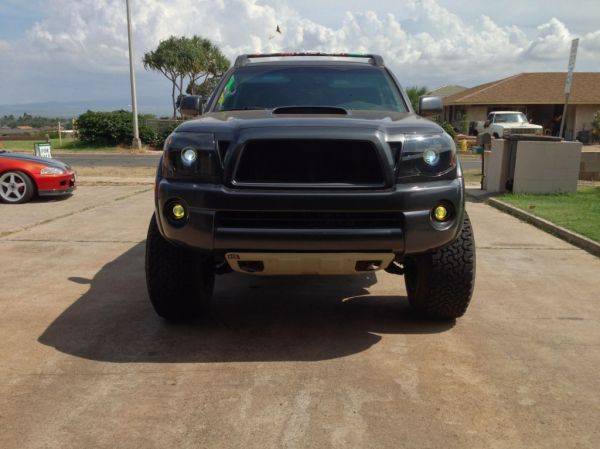 Opened up the small triangle on the grill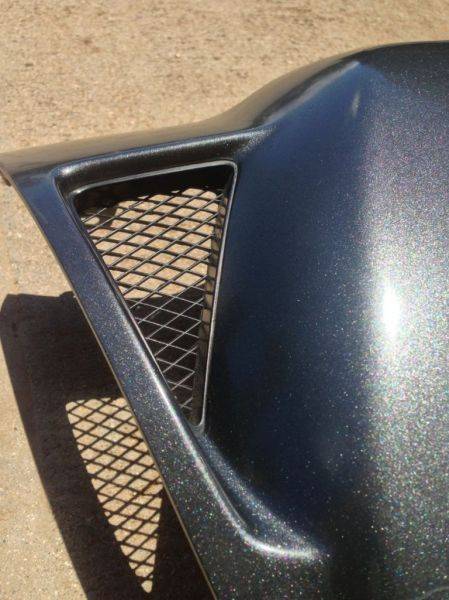 2 8" bazzooka tubes with Alpine type-r subs and dyna mat rear wall and all doors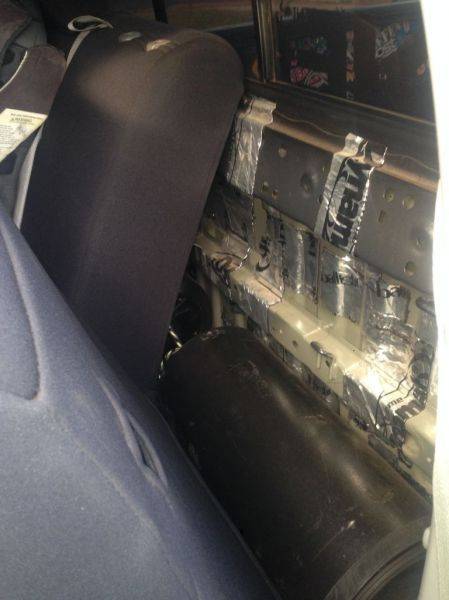 Traded the ion wheels for these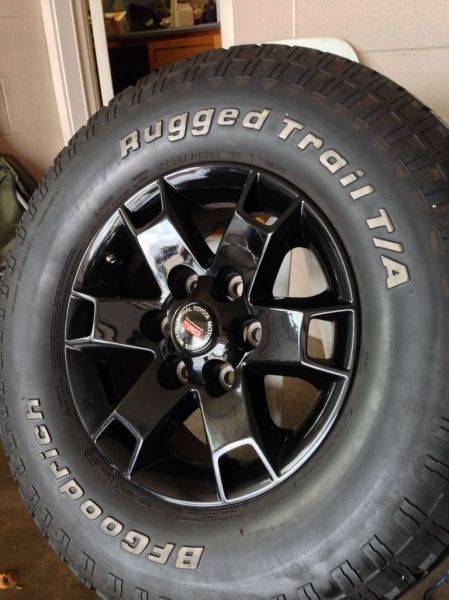 Scored all 4 for $300. 315/75/16 baja claws off Instagram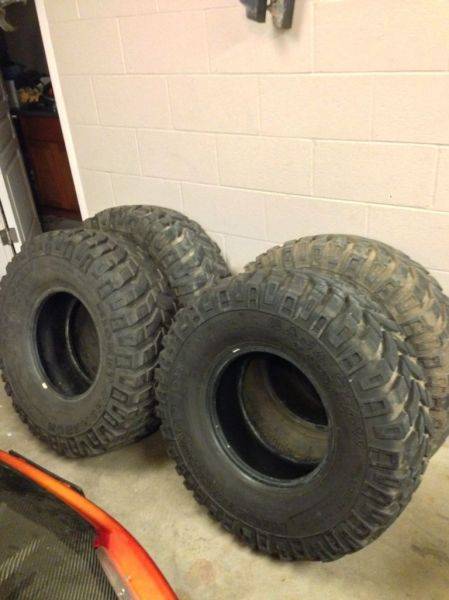 Mounted a led rock light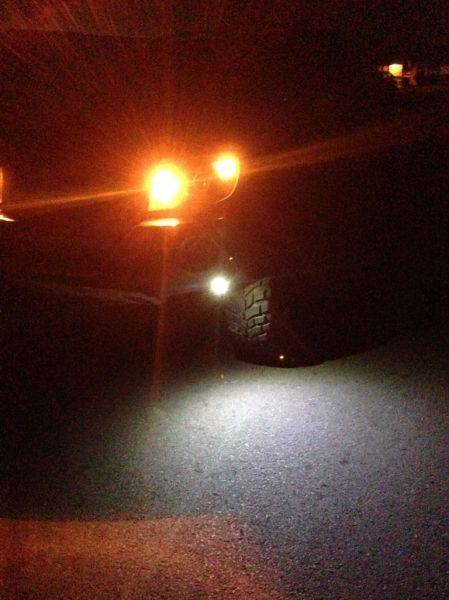 Mounted a basket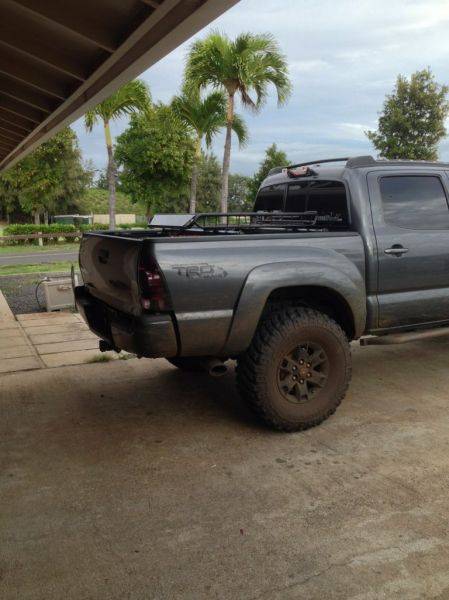 Me and numbah57 got some rigid lights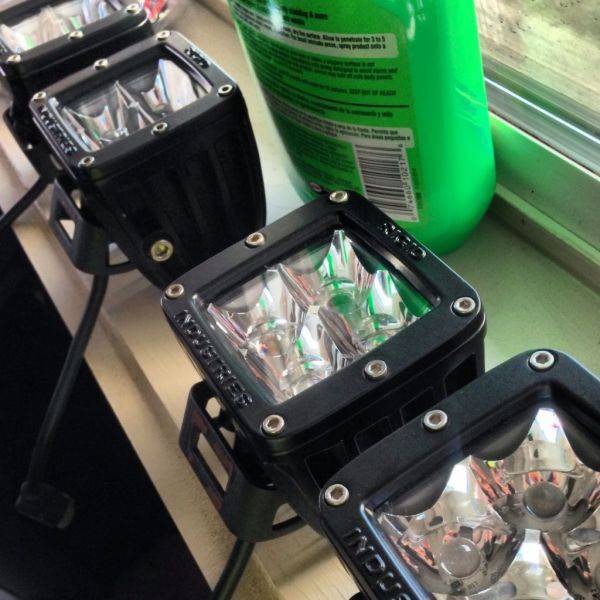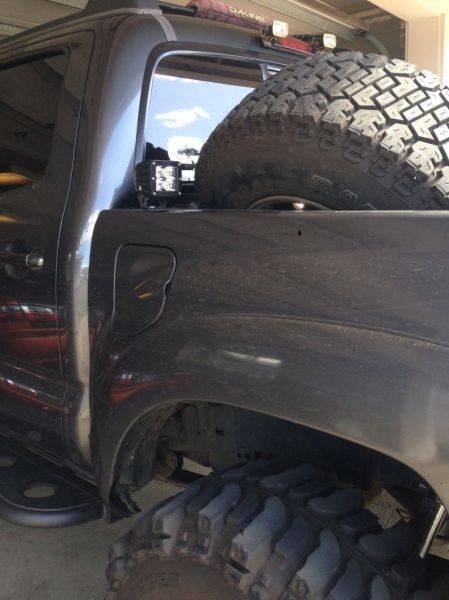 Trimming and more trimming this is with the sway bar back on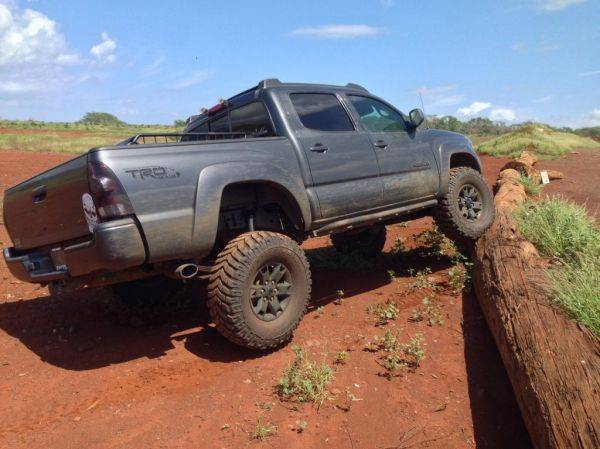 Lexus GS350 overhead courtesy led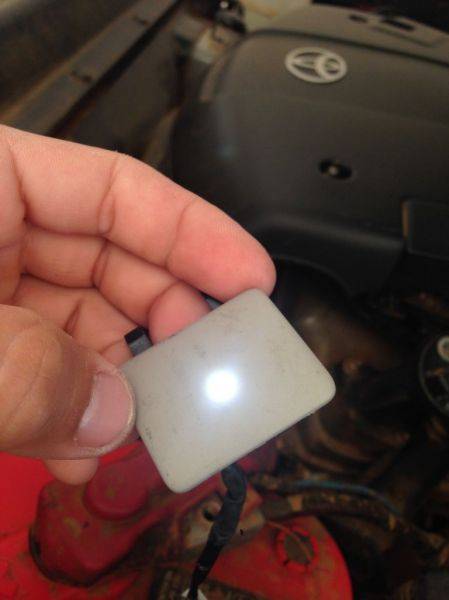 Another set wheels off Craig's list procomp 152 16x10 with 33x12.50 boggers from had a 1.25" spacer to clear brakes also added a
smitty bilt
d ring hitch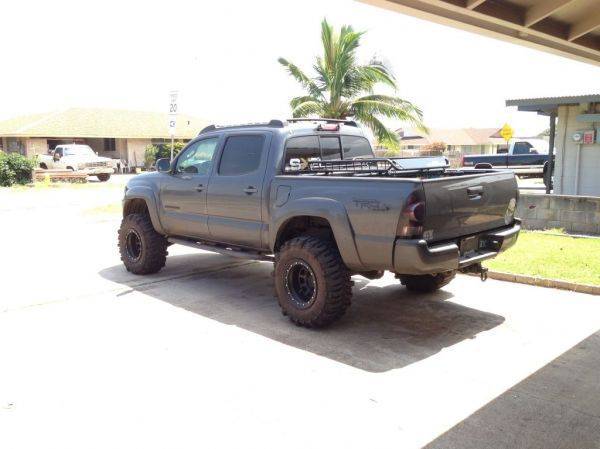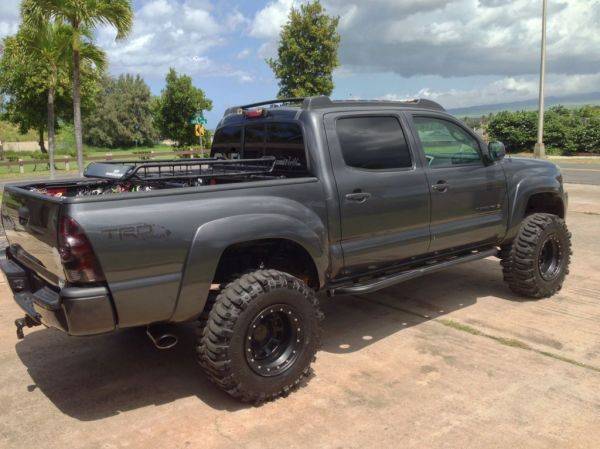 FREE 1st gen Tacoma Safari snorkel. Made it fit!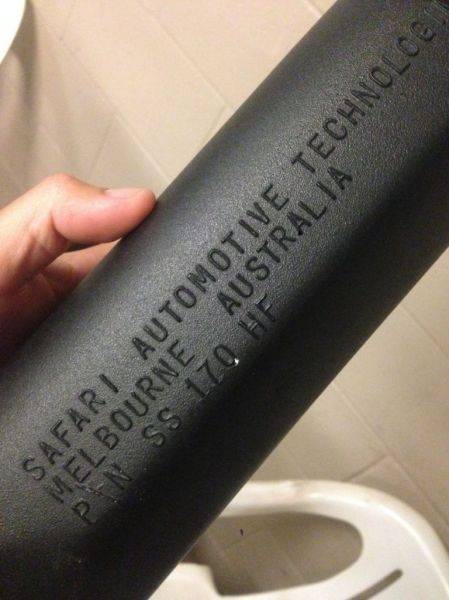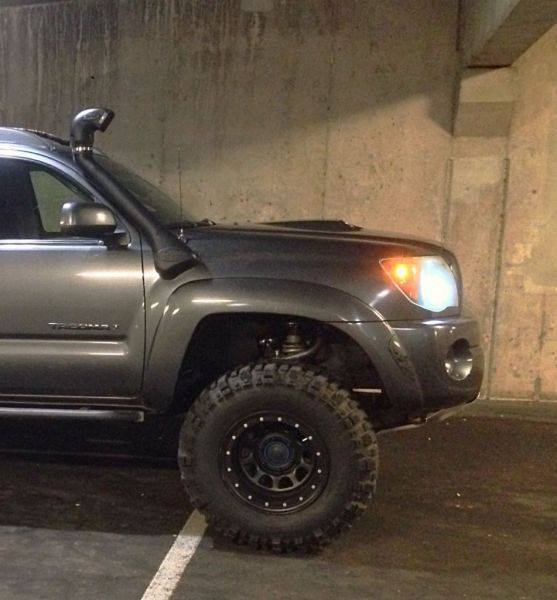 Tried talking the gf into lifting the runner lol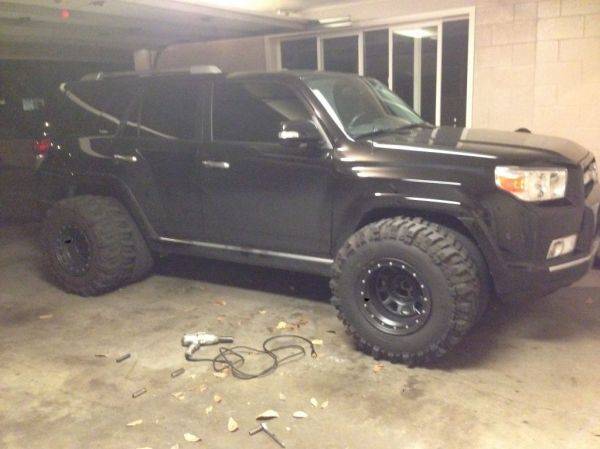 Removed sway bar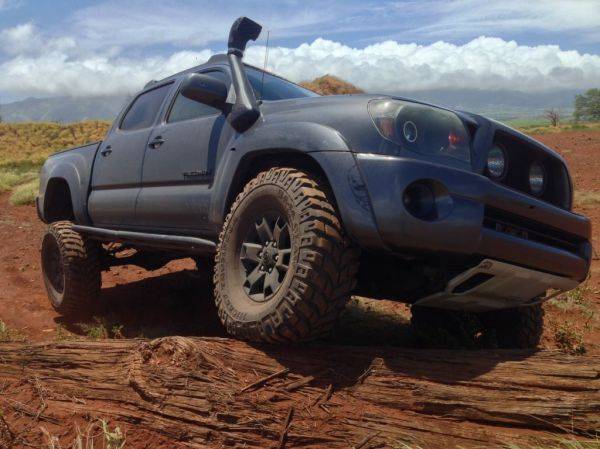 Smoked my spare clusters lens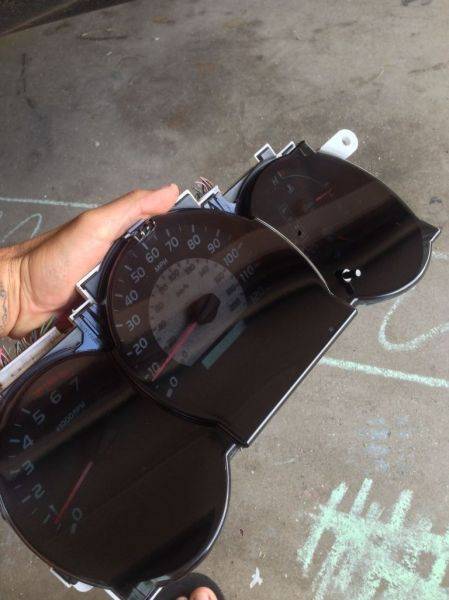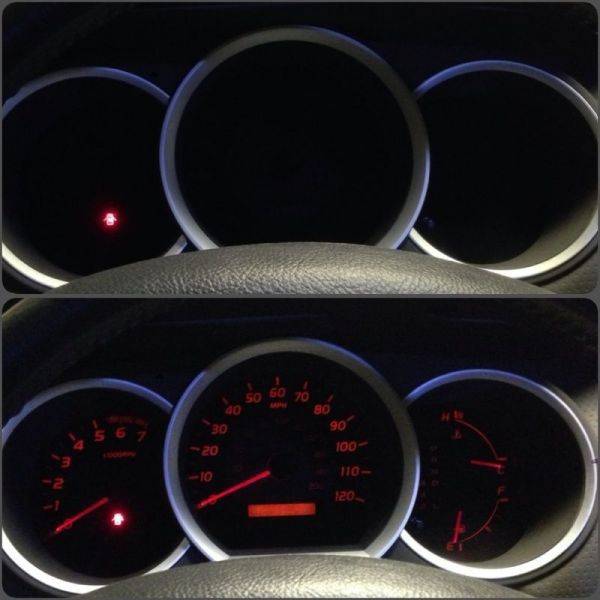 Took off the flares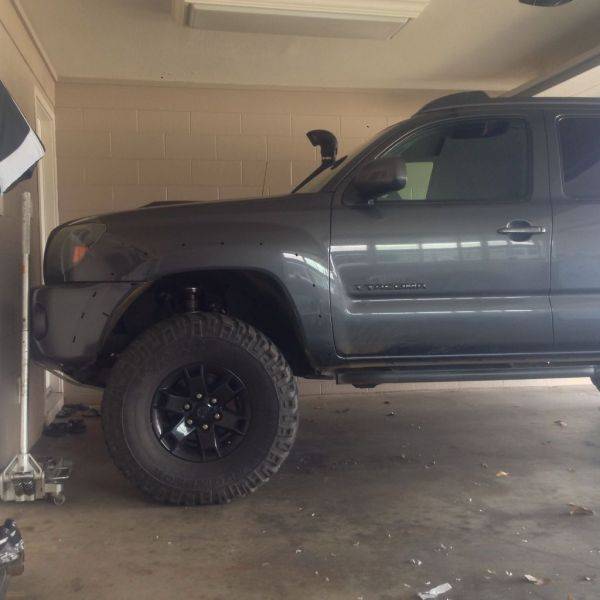 Plastidip fun!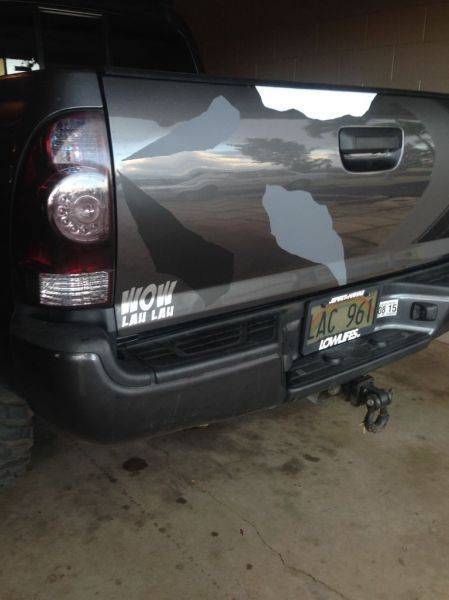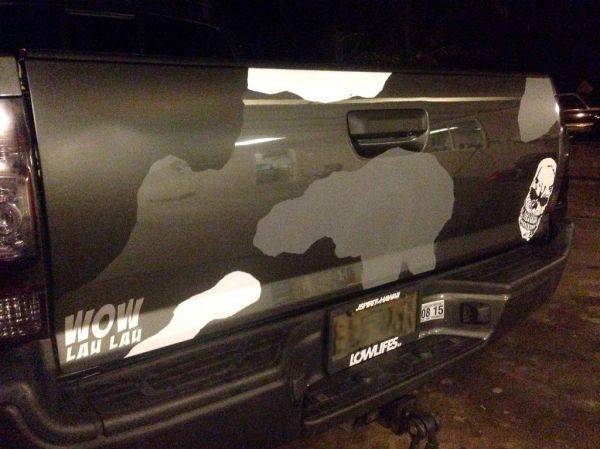 6" Drop bracket 33"s VS my truck 3"+ lift and 35"s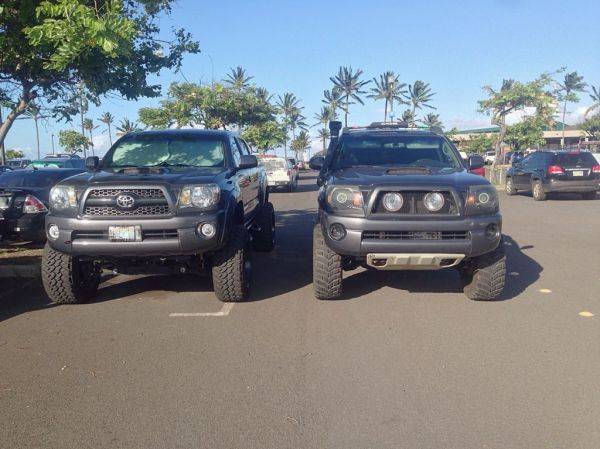 Then more plastidip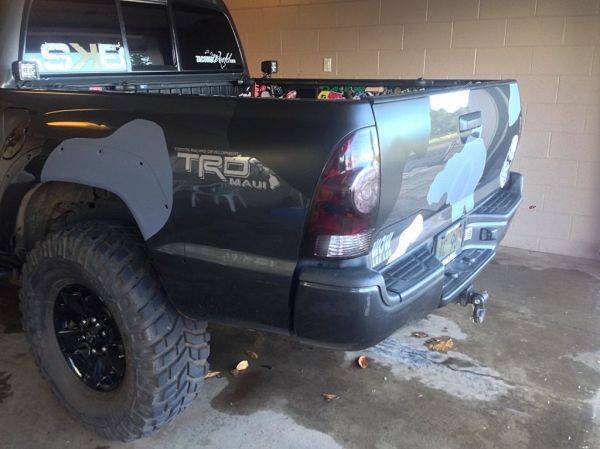 And more....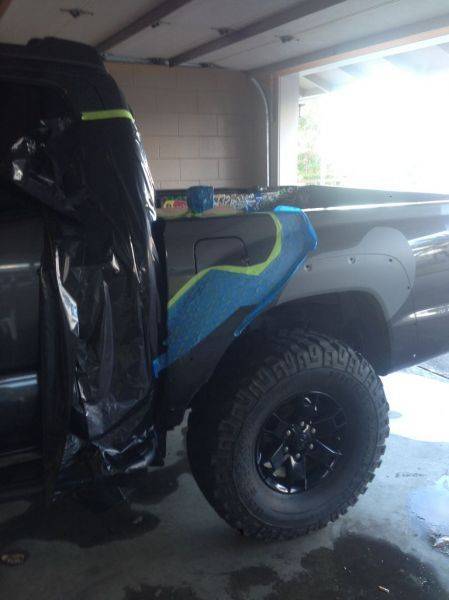 More........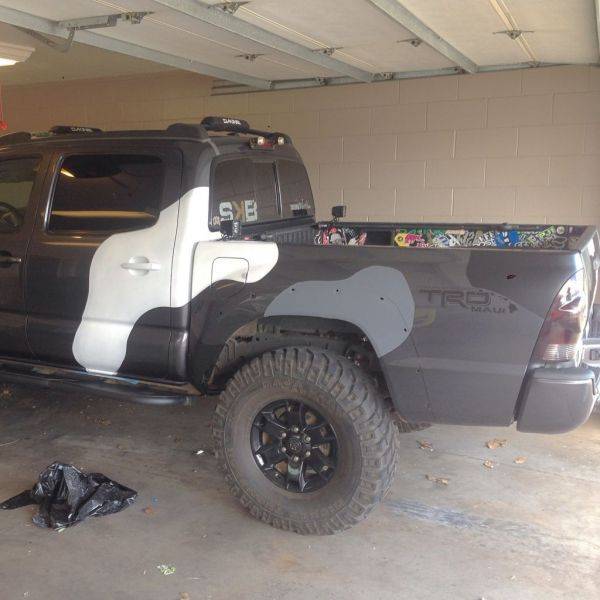 And how it sits as of today hard to see the black tho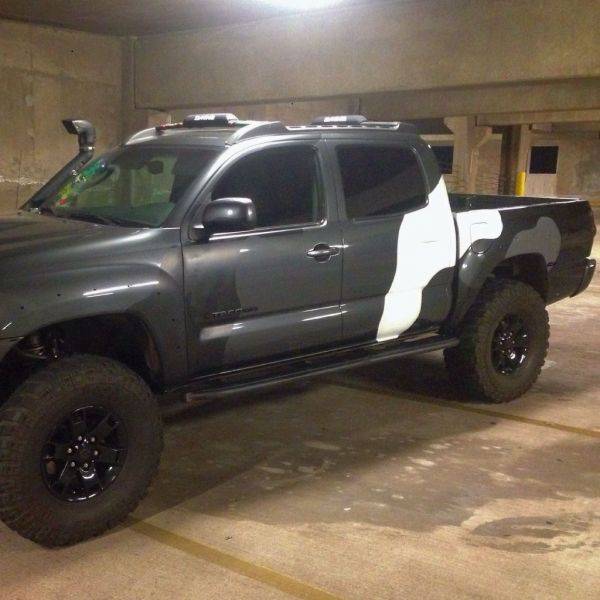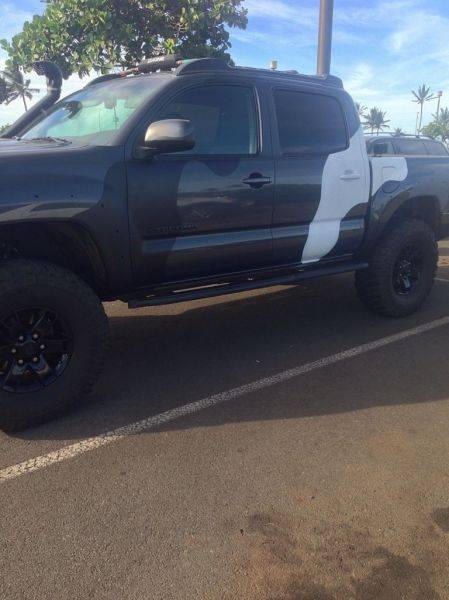 9-11-14