well since everyone else has one i decided to make my own here. i havent done all that much but heres what i got.
here it is a couple of days after i got it.
installed mickey T Classic 2s and had a flowmaster super 40. (later to be replaced.) got rid of the ARE hard cover and replaced it with a lund roll up cover. and got my windows tinted, limo in back 5% up front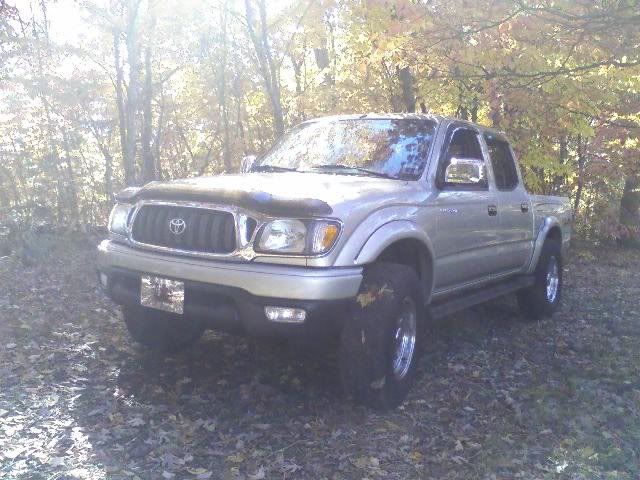 installed a aries bullbar and some cheap
autozone
fogs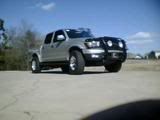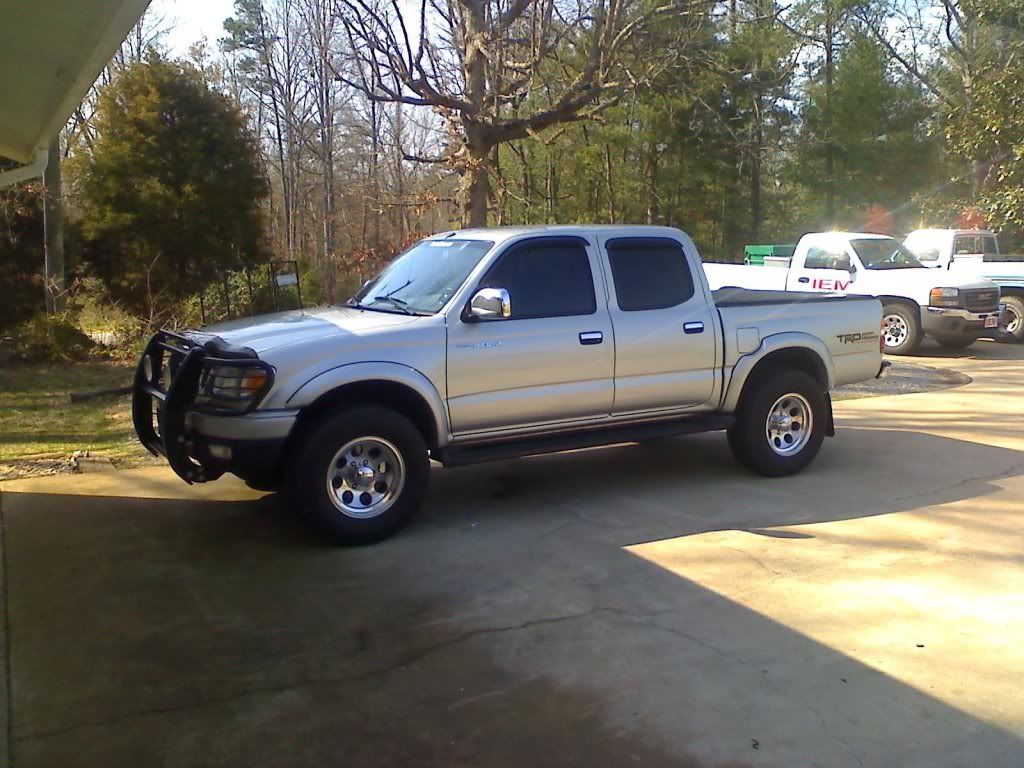 got tired of the running boards so i snatched them off, and also removed the mudflaps. looks soo much better IMO and also did some work on the tailgate badging. removed all except "tacoma"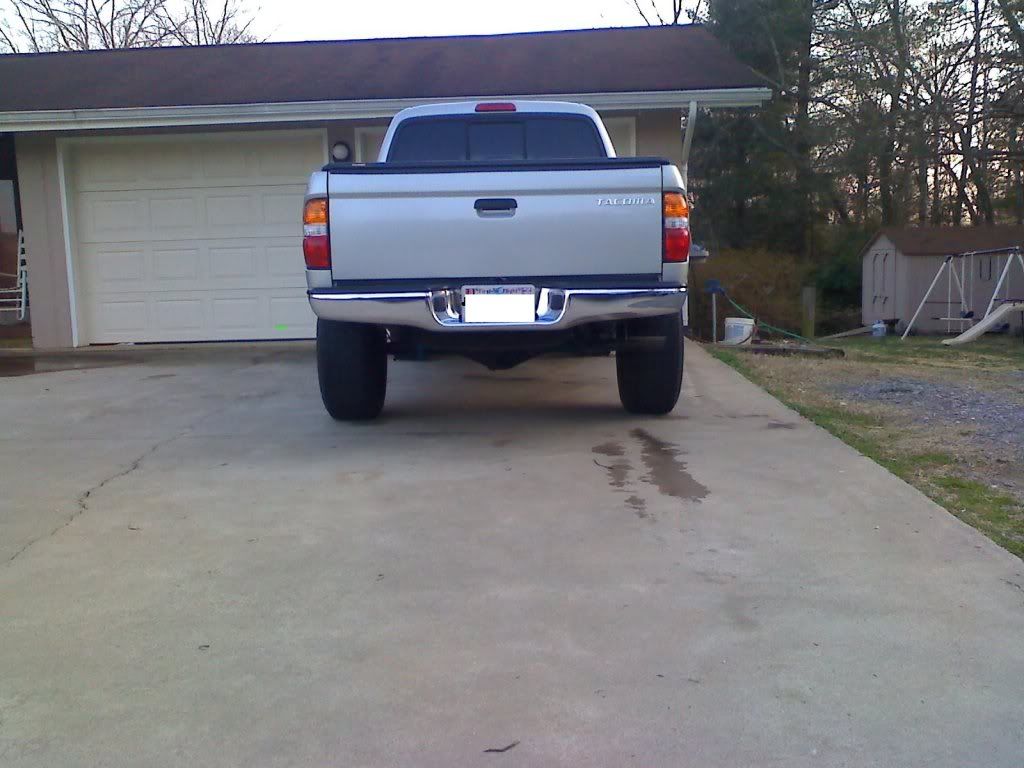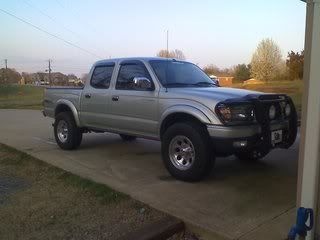 saw some trucks w/o the center caps thought i would give it a try. i think it gave it a more rugged look. i like it better.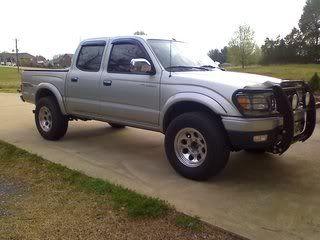 installed 5100s up front set at 2.5 (put the center caps back on but there back off now
). my AAL should be coming in the mail in the next few days, so it dosnt look like i have a load in the back.
and of course you have the old beater in the background
Iplan on getting BFG MT 265/75/16 in the next couple months. im trying to get some more wear out of the ones thats on it now.