Hey there guys, just thaught I would start a build of my own.
Hope you all likee!
My verry first mod...the Intake!
It needed to breath better!
After that I decided that it needed a better sound system, so the next couple months went into that, and it was well worth every penny.
Pioneer head unit with Ipod jack, Infiniti speakers in all 4 doors, and then the sub box with 2 8" Pioneer Premiere subs, and a 360W
JBL
amp. Made me verry grinny.
Next came the Exhaust, Lift, wheels, and tires!
Got the Gibson cat-back, and I had a Revtech spacer lift, but I didnt know better when I got it. I was a noob... But that came off a few months ago, and this is what I have now.
Toytec
C/O's, Total Chaos UCA's, diff drop, Toytec 2" AAL+1" block for the extra hight, and soon to be 5100's in the rear. Enjoy!
Spacer lift..
New lift..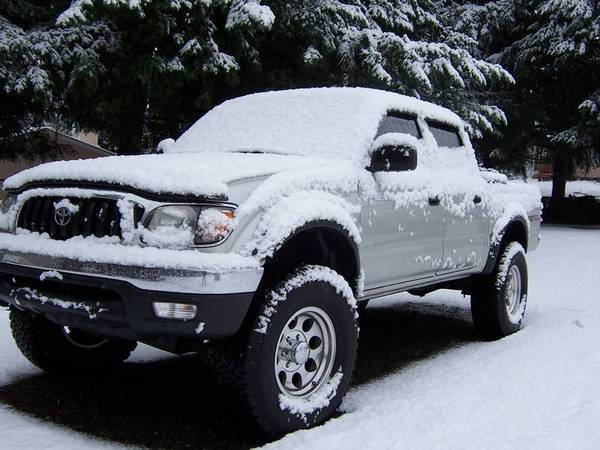 Exhaust..
And now wheel, and tires! got the Ultra164 wheels, and some 285/75/16 BFG A/t's
After that I had some vibe issues to deal with, and decided just to get a Tom Woods one piece shaft, because everything else I tryed didnt help my vibes.
Now the Tool box I need for my shit, bc Im a carpenter and I gotta have me tools with me.
and also a bed x-tender for any longer chit I carry.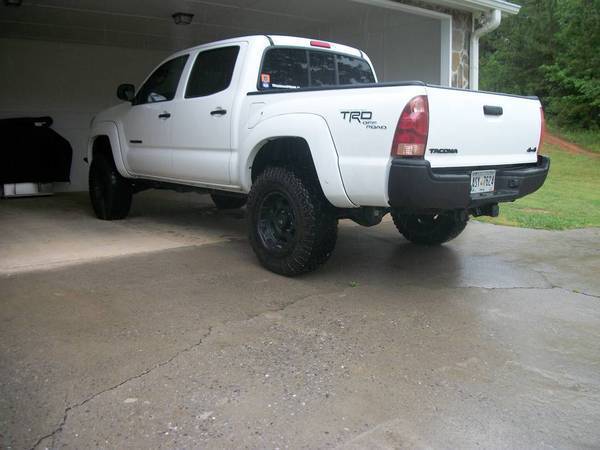 Well, for now I think thats about it, I know im missing a few other things. But Im sure there not too important
Hope you enjoyed, and let me know what you think.