Here's how he sits today
2/10/15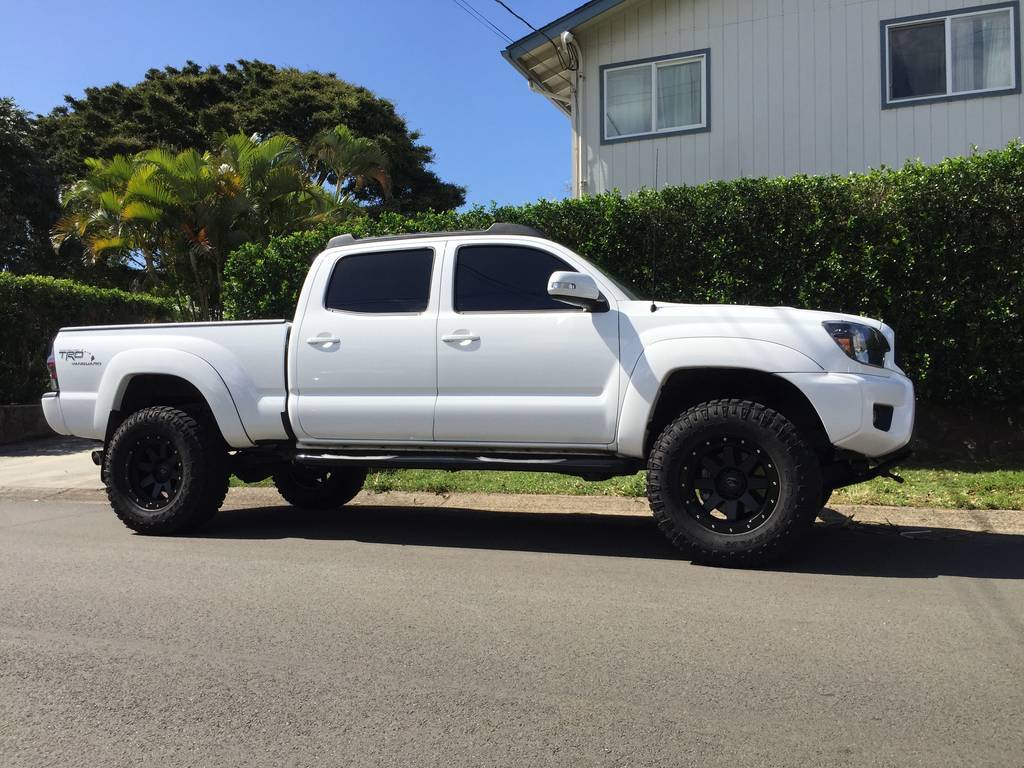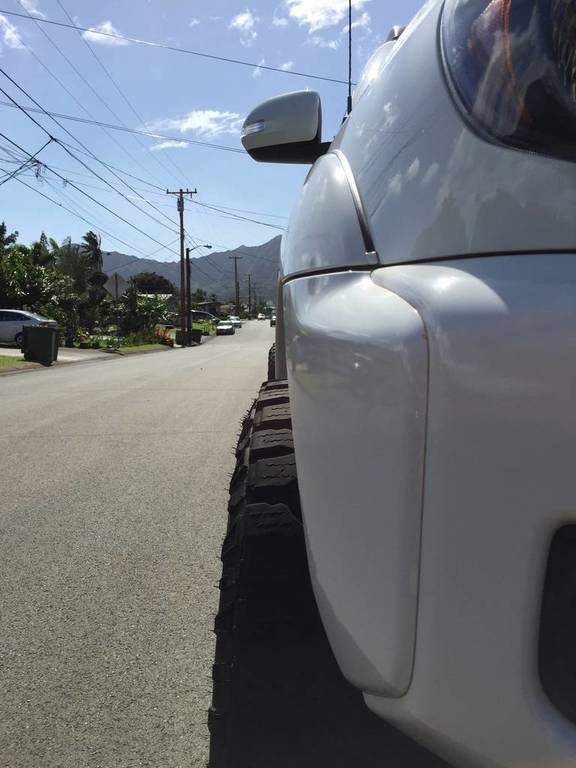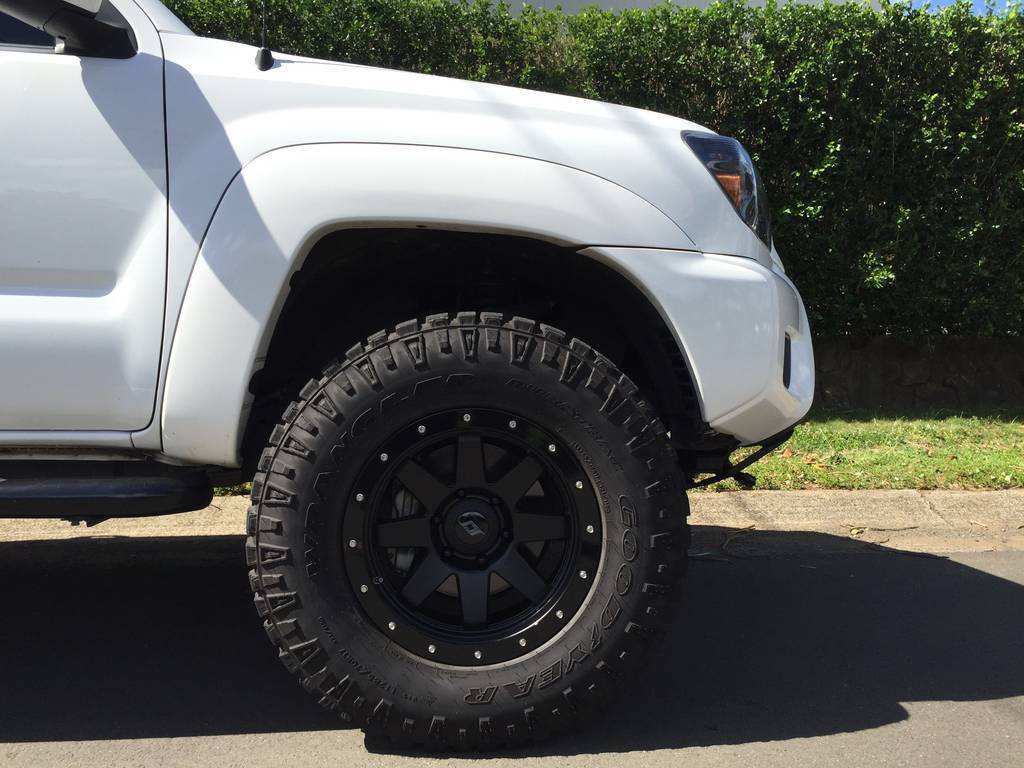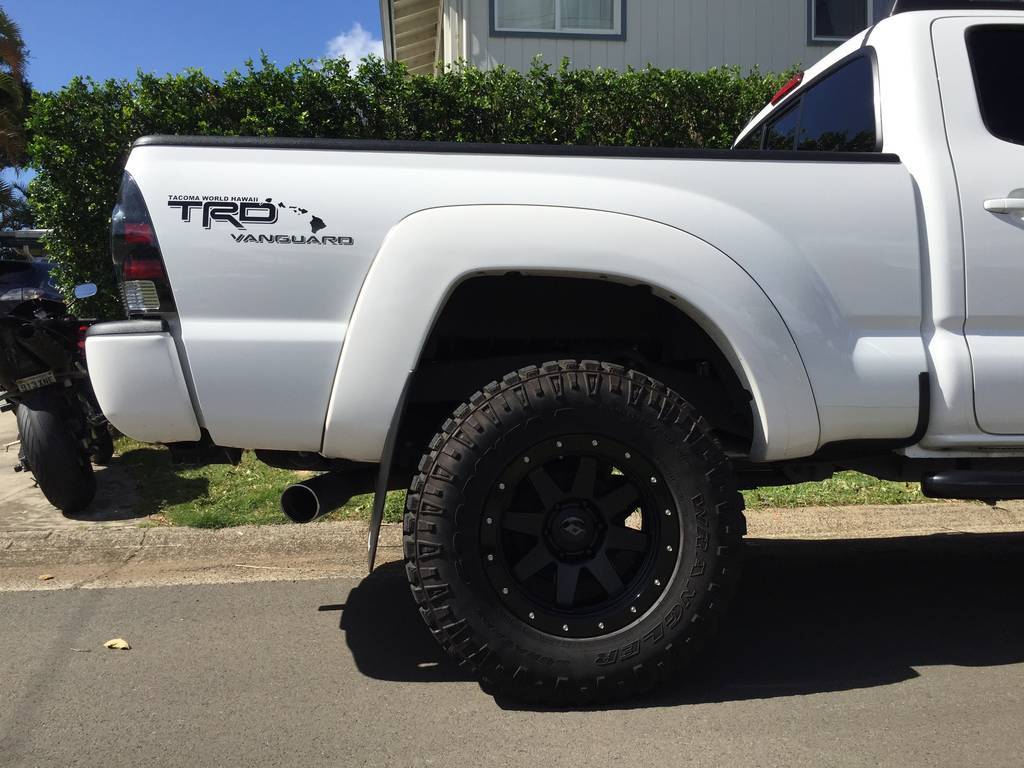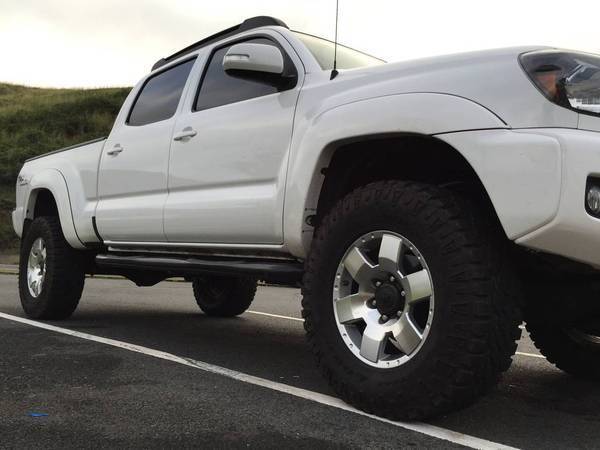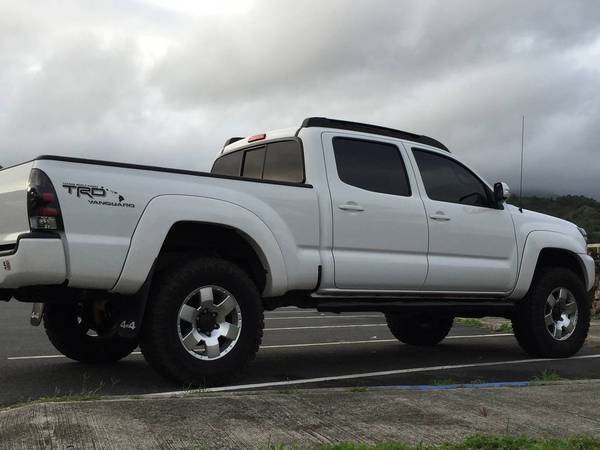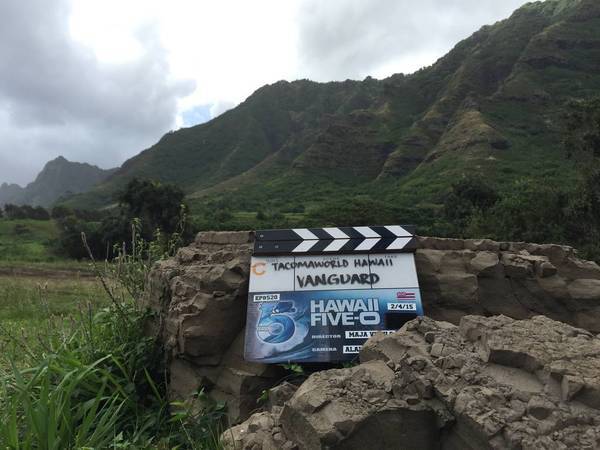 Current Mods as of 1/21/15
:
Exterior:
LED Hood kit, bed kit and rocker panel kit (Tacodane)
Westin nerf bars
TRD skid...derped black
Front Shackle Mount for TRD Skid (Matt123)
TRD VANGUARD bedisde (CBOY808)
BHLM (thanks to Squint0241 for the free housing swap)
Spec D Anzo Black LED tail lights
Grillcraft black mesh
Stock rear tow package add on
Performance/Under hood:
AFE Stage II CAI
Magnaflow
3.0 Catback system with resonator
Optima Yellow Top
Front Suspension:
OME 90021's
OME 885X's
1/2" top plates
7mm trim packer
LR UCA's
Rear Suspension:
OME 60091
Dakar leaf pack
All Pro
U-bolt flip kit
Timberens
Wheels and Tires:
17" FJ five spoke wheels...derped center cap
SCS SR8's 17x8.5 Matt Black on their way
285/70/17 Duratracs
Interior:
Wet Okole's front and back
Husky Liner All Weather floor mats
Tint 15% front 5% backs
Audiocontrol L7 OEM adapter w/bass knob
JL XD300/4 mid amp...currently running my stock seperates up front.
ZAPCO 500 sub amp
Rockford Shallow P3
Ultraguage
Upcoming Mods and Wishlist:
BAMF bolt on sliders w/out kick out
LED headlights
Morimoto Fog light kit
Blue sea fuse panel
ARB CKA 12 compressor
Front and back ARB lockers
Pelfrey front and back bumpers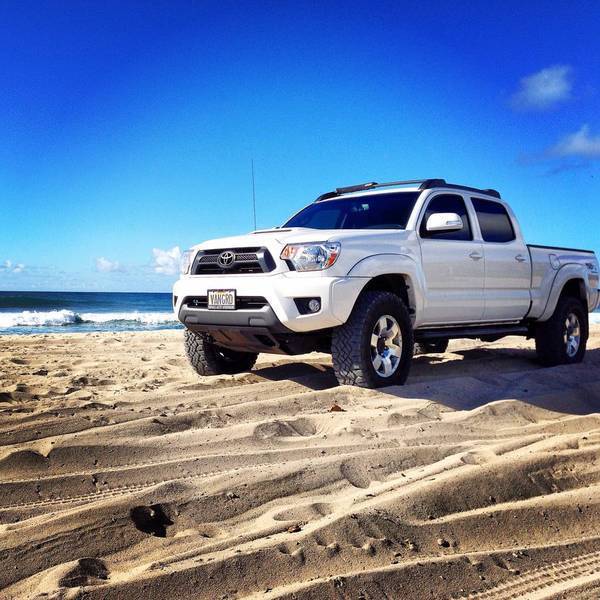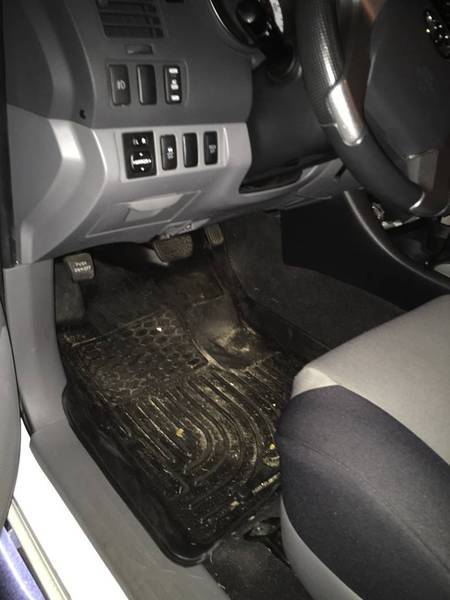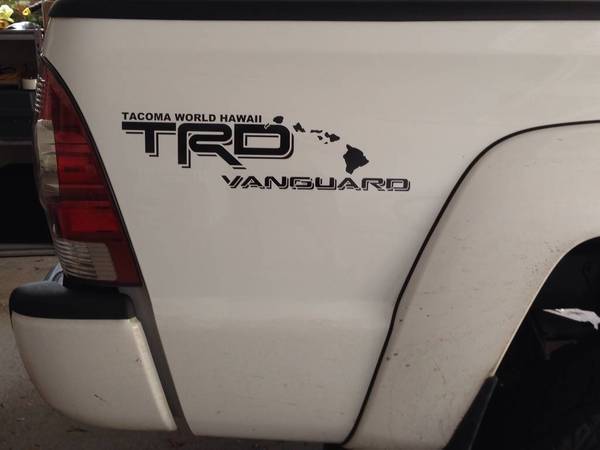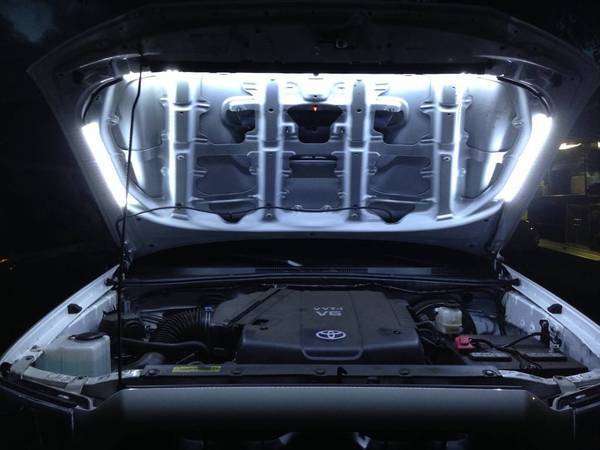 http://youtu.be/CDfmz_8WQZM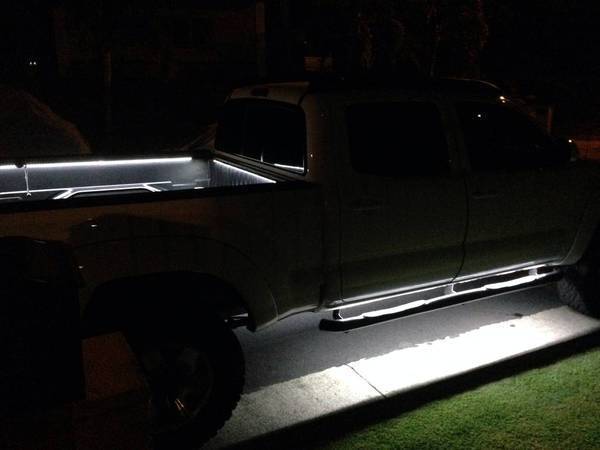 Decided to plastidip my skid plate. I didn't like how the silver stood out from everything white an black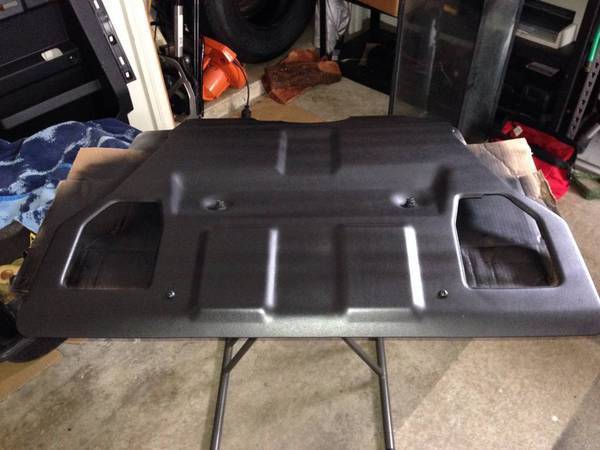 OME install done by a friend and I noticed that he installed the driver side spring perch upside down. Not to mention that just like my Bilstien set up even with the 1/2" top plate spacer's the front is still only getting about 2" of lift. I want to be closer to 2.75" - 3" so that there's not too much rake with the Dakars in the back. So, I'll just add another 3/8" spacer up front and see what it does. This has been a nightmare from the beginning. I can't figure out why I'm not getting the heights that everyone else is achieving with the same setup.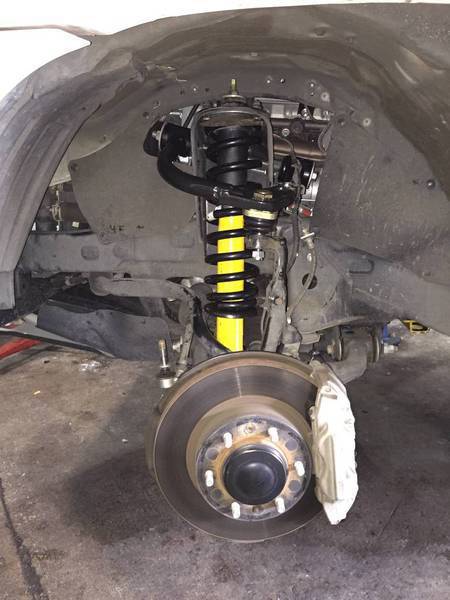 BHLM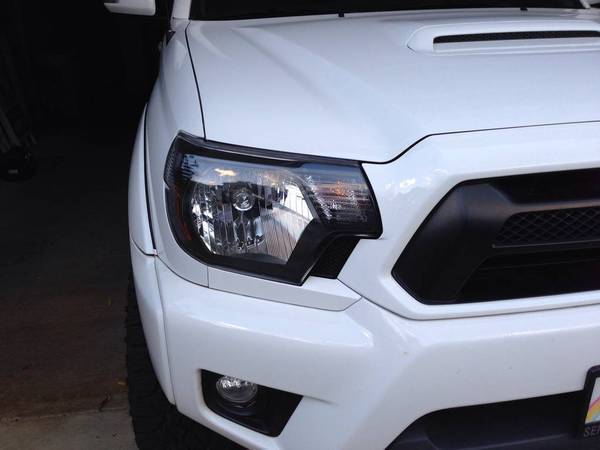 Spec D Tails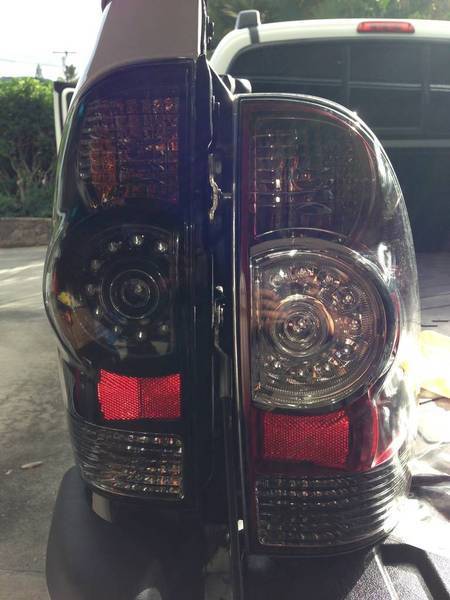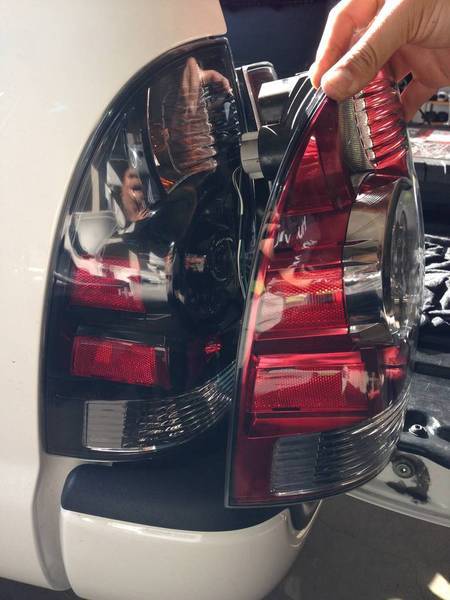 Grillcraft install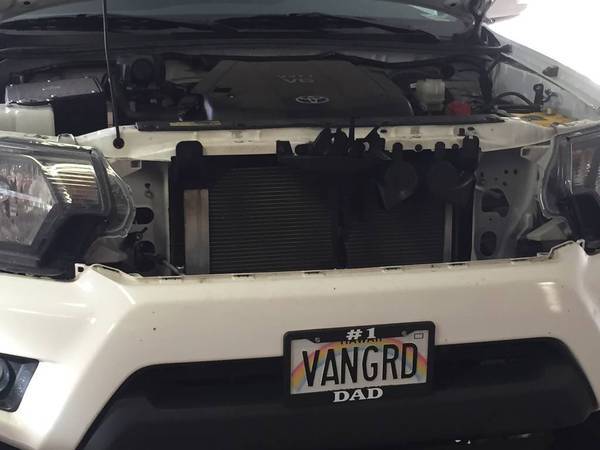 Painted black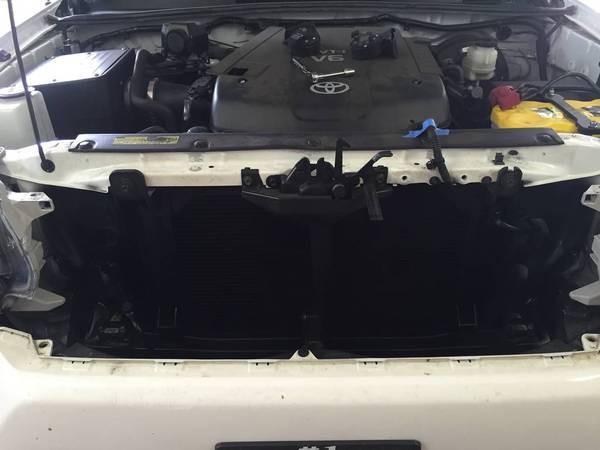 Cutting process. I got to use my X-mas gift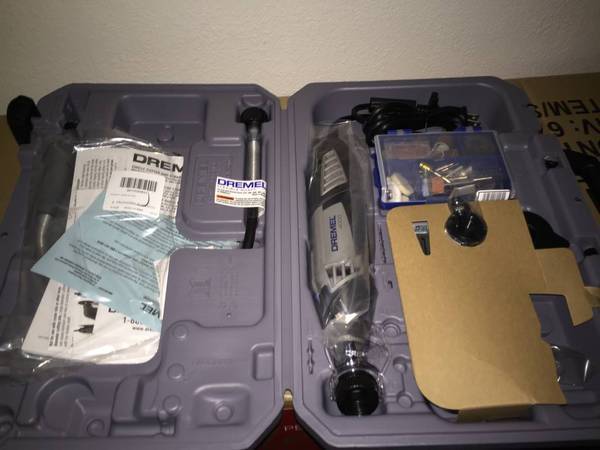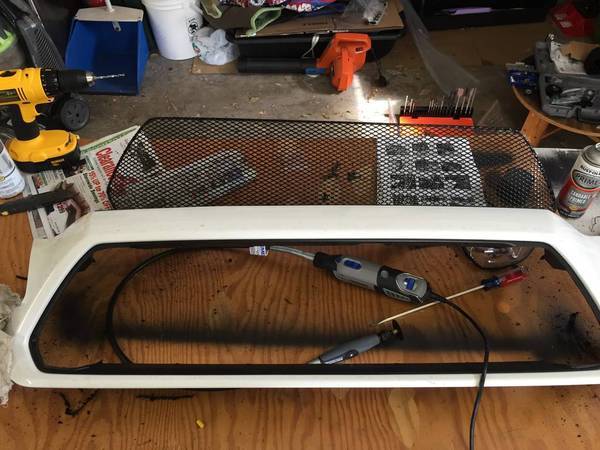 Finish product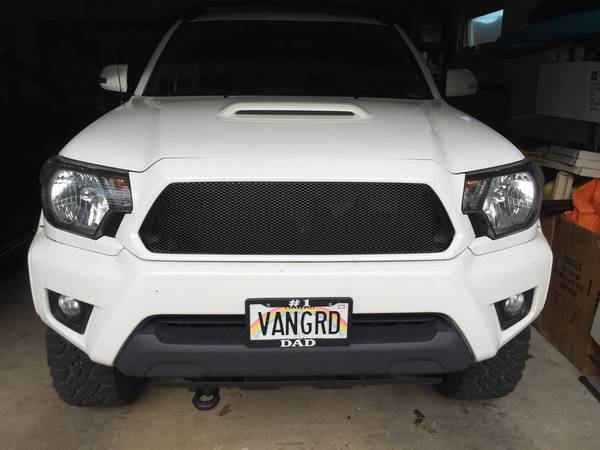 Magnaflow 3.0 Catback system. I don't think it was meant for 4x4's as the resonator sits on the CB crossmember. I just got the approval from Magnaflow to have the resonator cut and moved over and they'll refund me the cost to do it. Awesome kit though and overall I'm happy with it.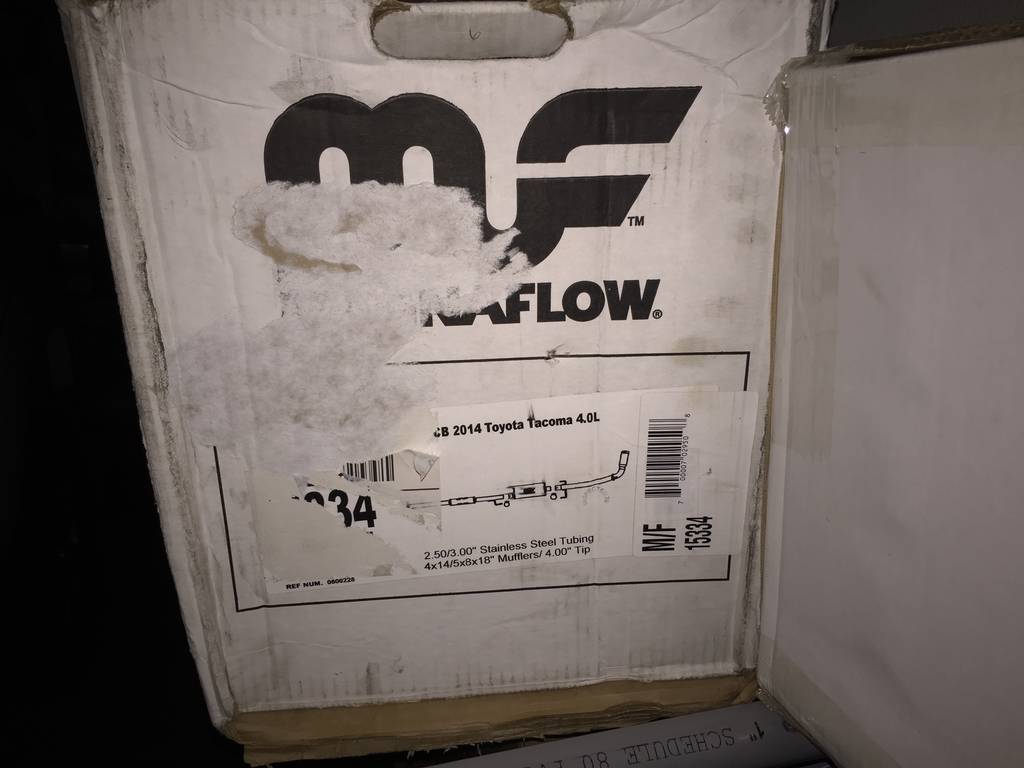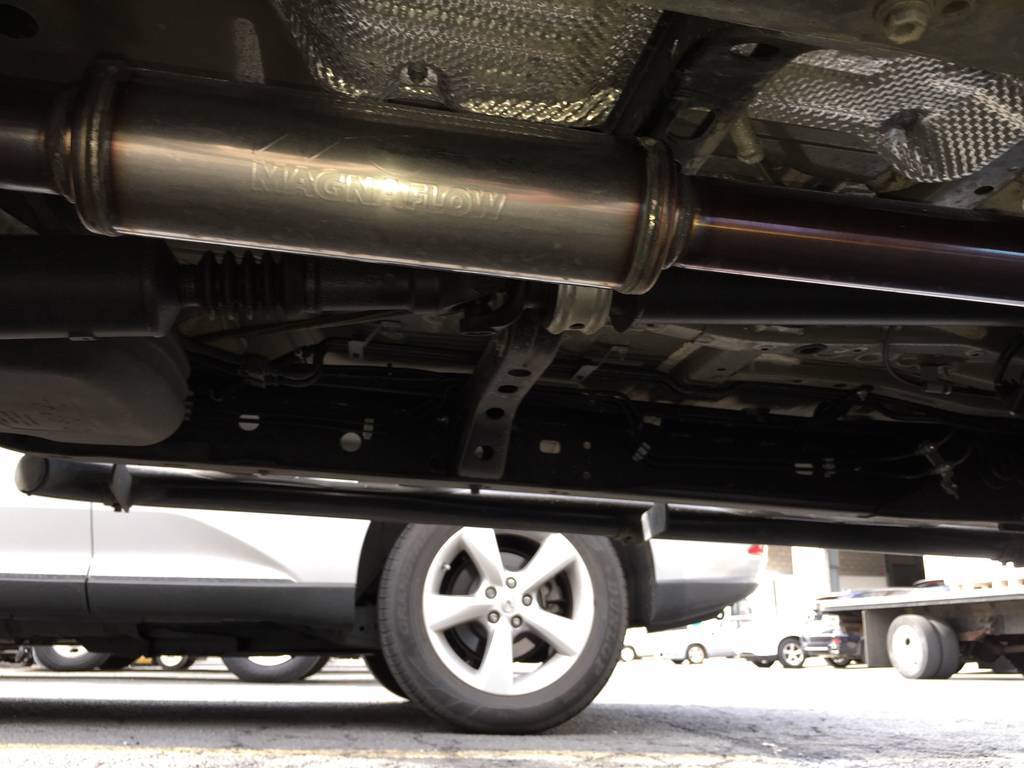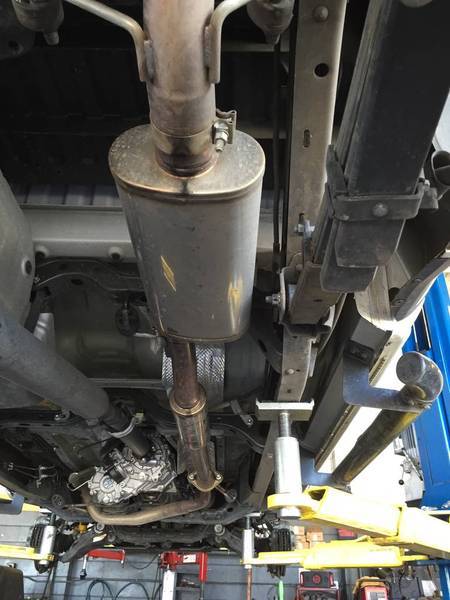 2/13/15
Cab mount chop session. Thanks to Mike for all the expertise and Rick and Rylan for the extra hands.
TW SN: "Luka", "Squint0241" and "rka"
This is what we started out with. The black marking on the cab mount is from my tires.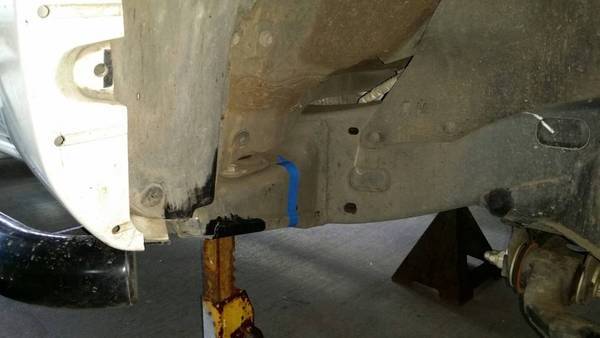 Let the cutting commence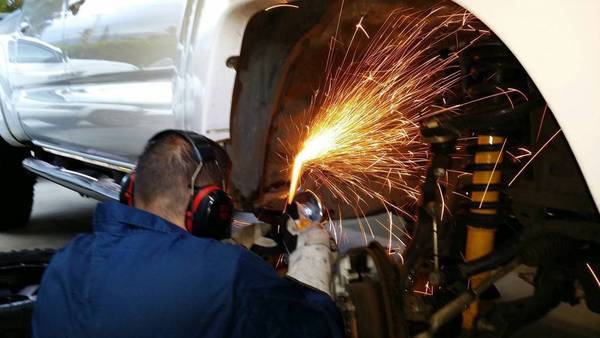 A little Katy Perry goes a long way!
http://youtu.be/mUkAw5uLjvk
Mike giving me a pedicure. Who knew he was part Asian!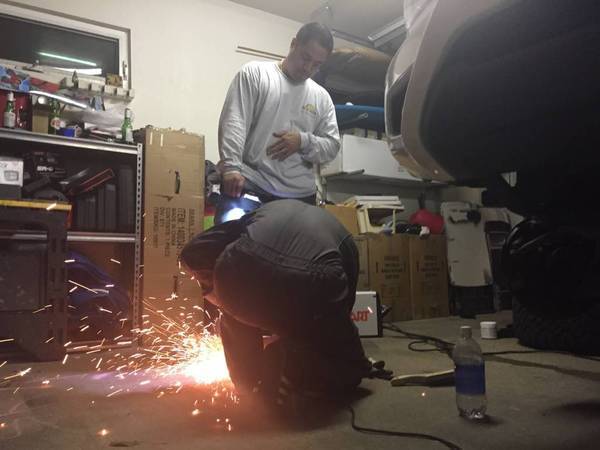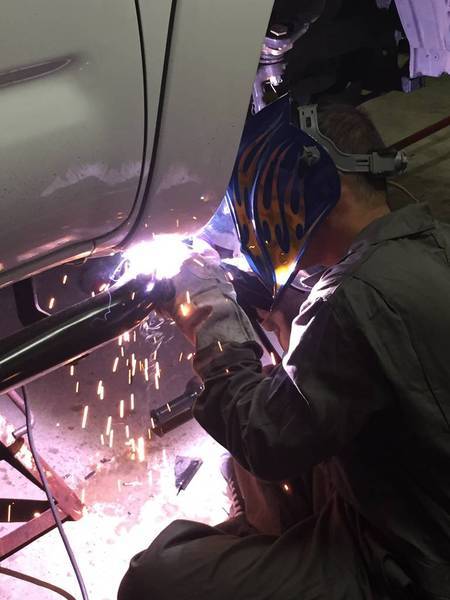 Finished product!
I clear my cab mounts now and just need smash the pinch weld a little more and then I'm golden. Well unitl I put on my bushwackers anyway.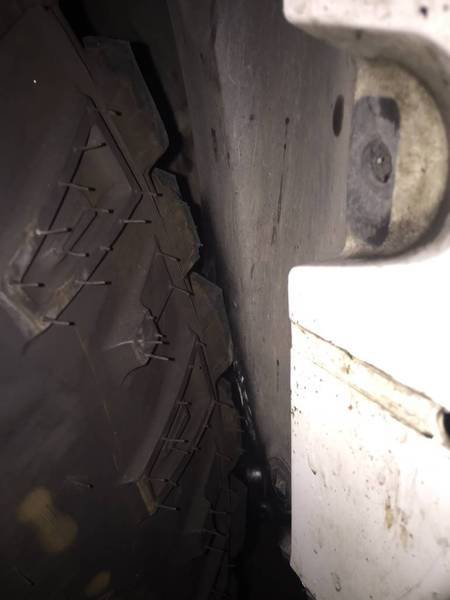 I'll post more pics soon as I make any progress. Sorry but this first page is going to get super long!
Thanks everyone for sharing your inspiration and wisdom of Tacomas.