ok, maybe not 50...but too many haha
Well My truck isn't really anything special compared to some of these builds.
just wanna make a thread that has tons of pics and details. I usually get a few PM's a week asking about my spacer,wheels,offset,back spacing and so on. so now people can click the linky in my sig. and see all 5 million pics i have.
enjoy
2008 DC short box prerunner trd offroad
5100's set @ 2.5". stock UCA's. rear is stock.
285/75/16 nitto's
16x8 KMC Hoss wheels. ( 4.5 back spacing 0 offset. ) clears the calipers just fine.
*slight fender trimming when running my 285's**
sock monkey front bumper valence black out vinyl.
Black headlight mod w/colormatched T rex eyelids.
did the dtrl and fog lights on anytime mod.
limo tint over the stock rear tinted windows. went with a medium tint up front.
8000k bi xenon hid's.(drop in kit) luminics yellow fog bulbs.
*people, please adjust your headlights after lifting your truck)
sony head unit with mp3/ipod plug ran to my center console.
2 10" kicker comp shallow mount subs w/850w kenwood amp. components are stock for now... but sound great with after ditching the stock head unit.
colormatched the mirrors (sport style)
probably gonna colormatch the door handles soon.
debadged all the emblems but left the black tacoma emblems on the two front doors. painted them with krylon fusion paint.
pop N lock lock with hose clamp mod
Bed lights inserted in the bed pockets. bed mat trimmed to fit the fromt D rings.
trd sport colormatched grill, set up Satoshi style with trd emblem. (emblem is 1"x6" fwiw) used the thickest mesh style grill i could find from
home depot
.
painted radiator and surrounding area flat black and reloacated the horns.
I think thats pretty much it....
plan on 5100 coilovers and rear spring tsb in the future....if my dealership will approve it.
and some day cold air intake and flowmaster 50...but that stuf isn't that important to me right now.
I actually enjoy my quiet truck
now for the million pics...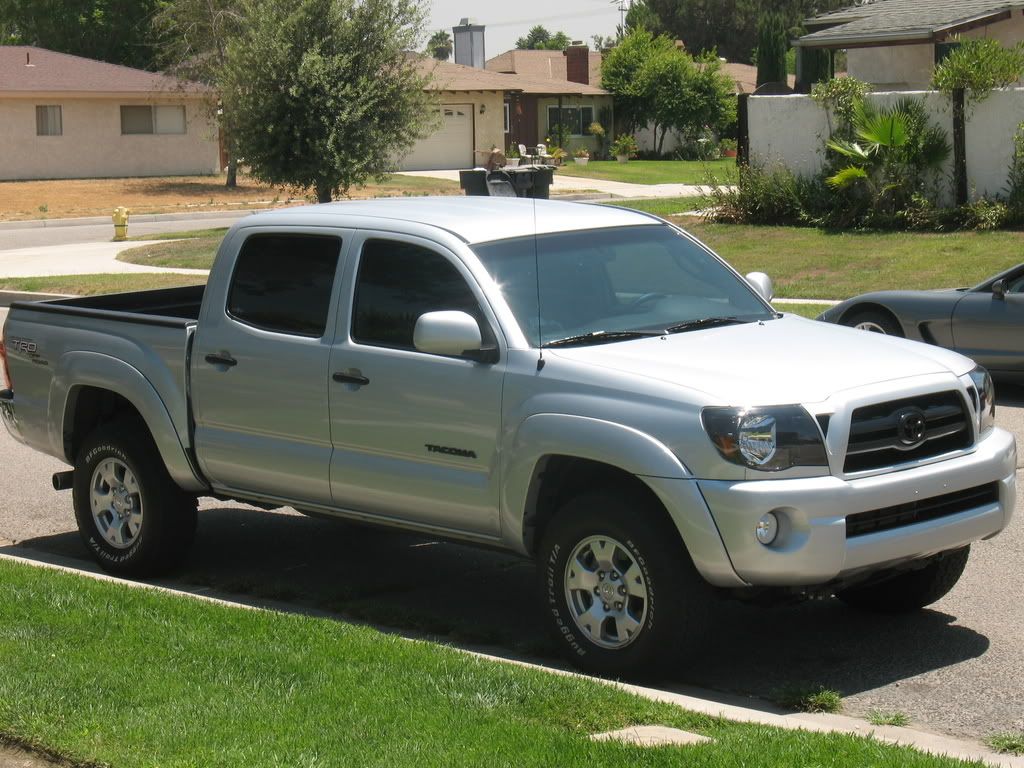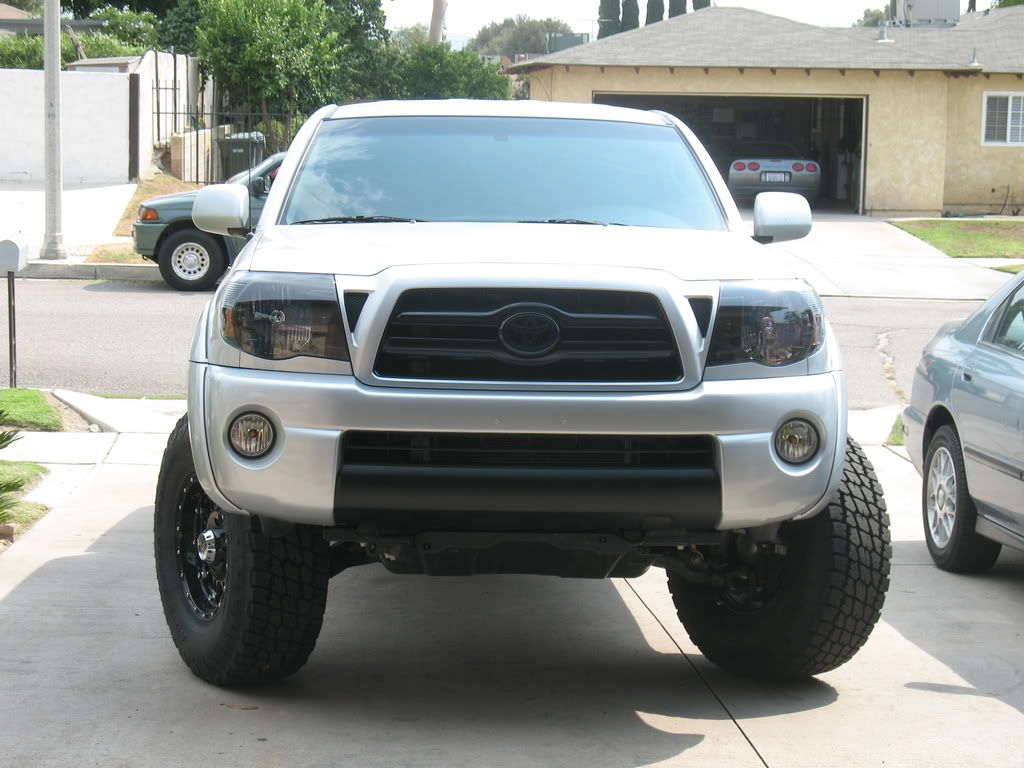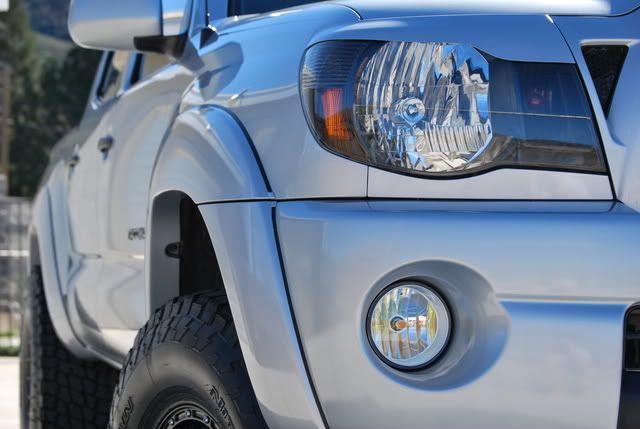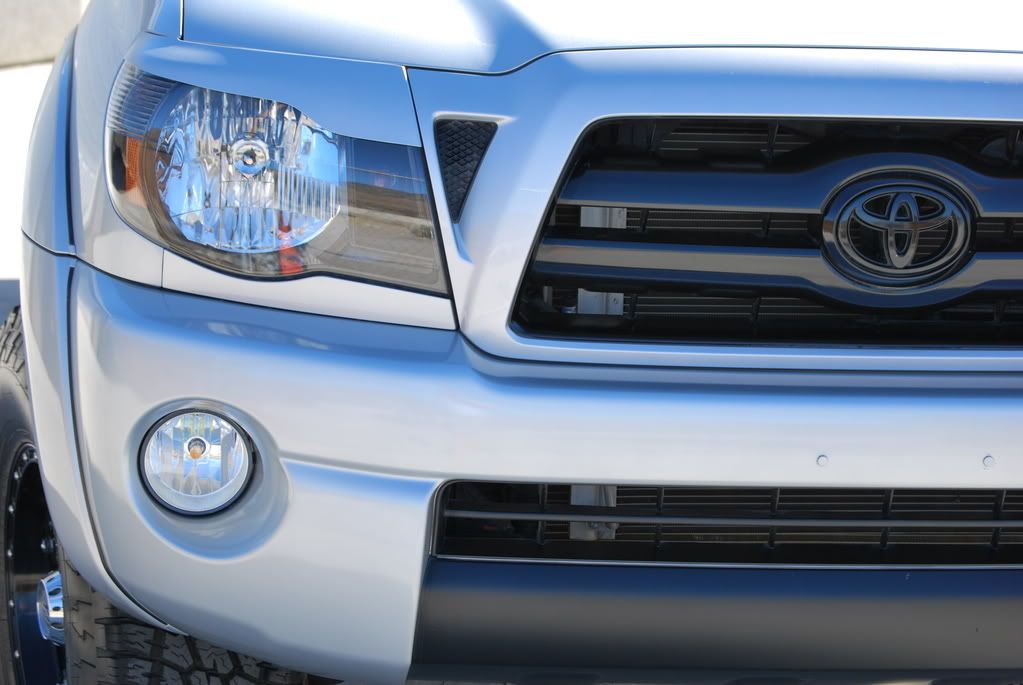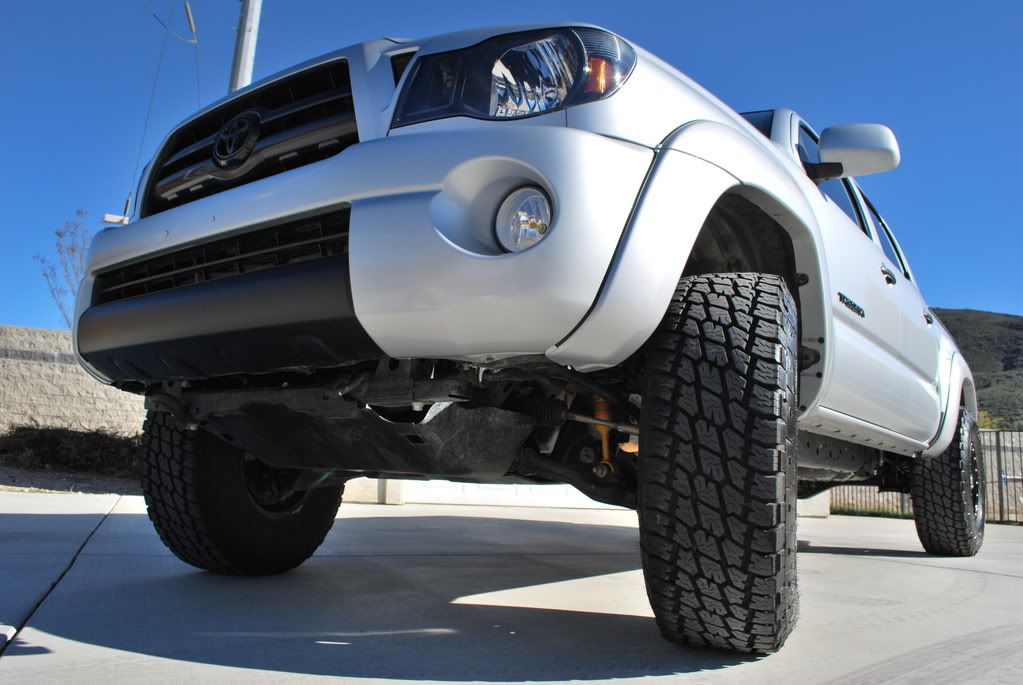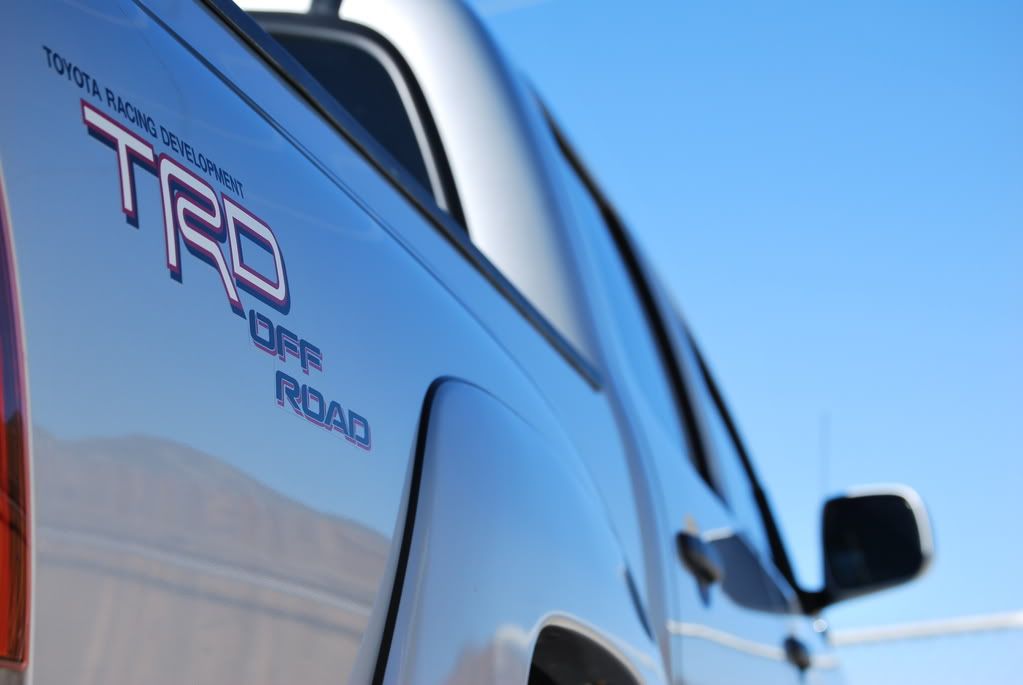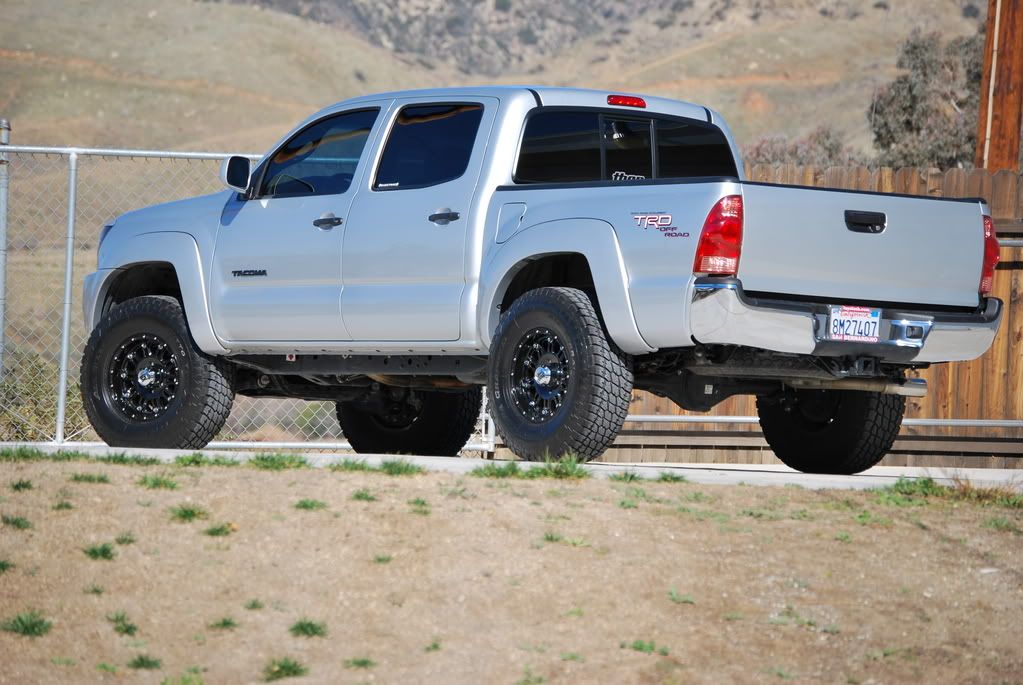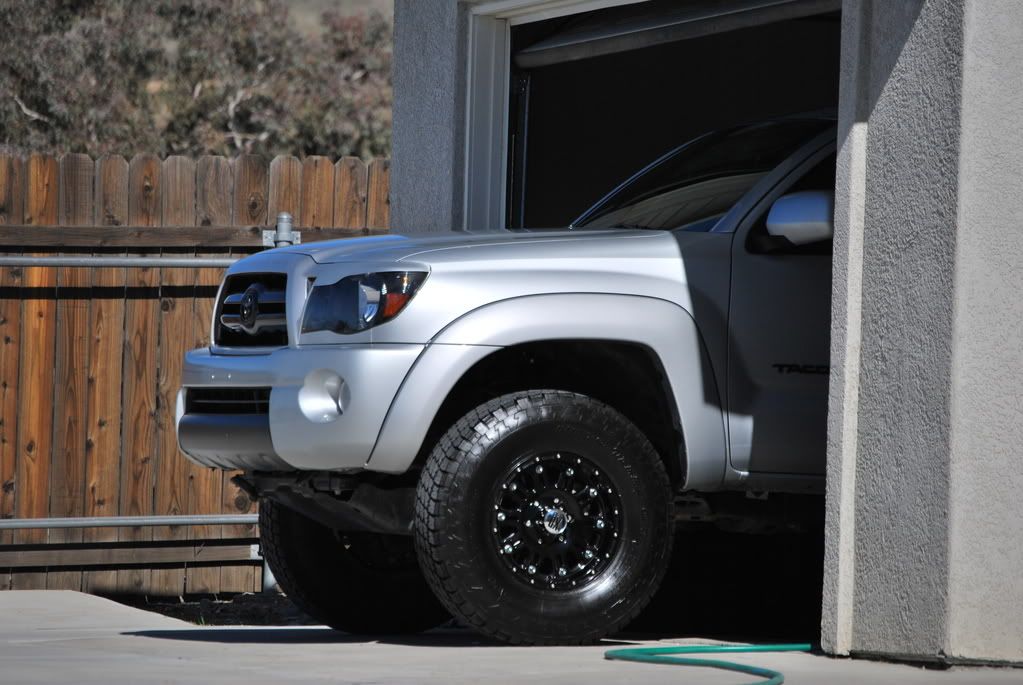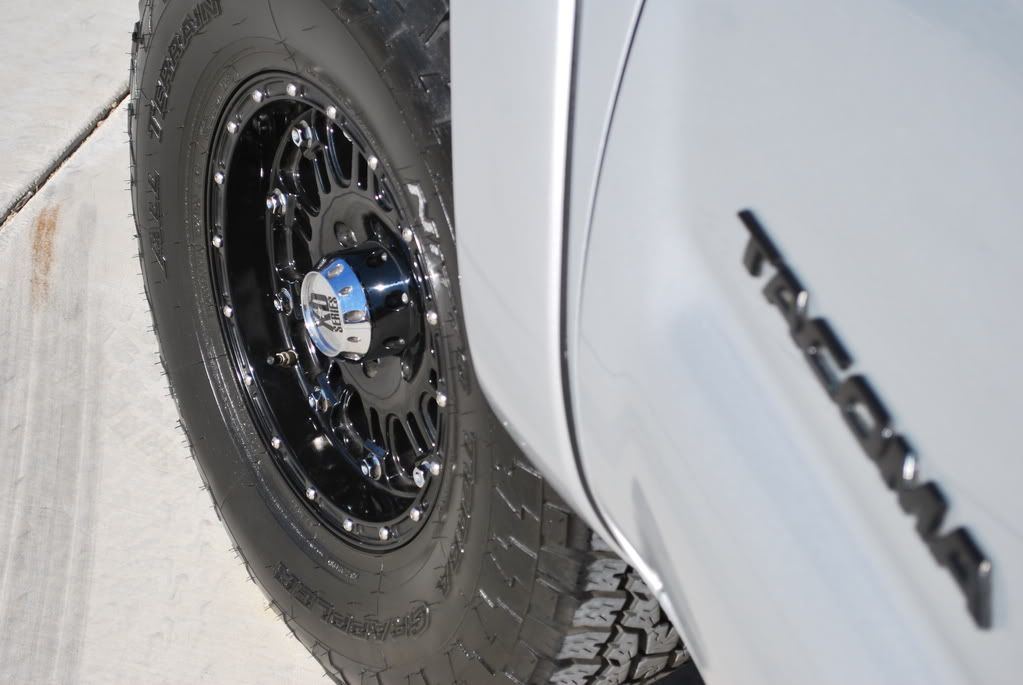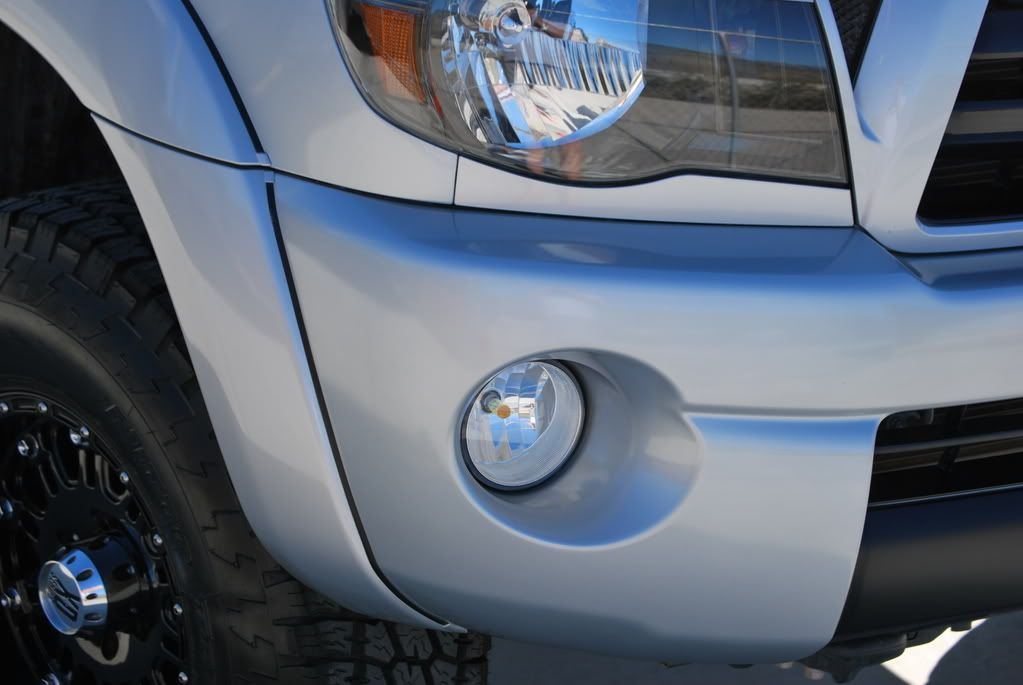 random dead butterfly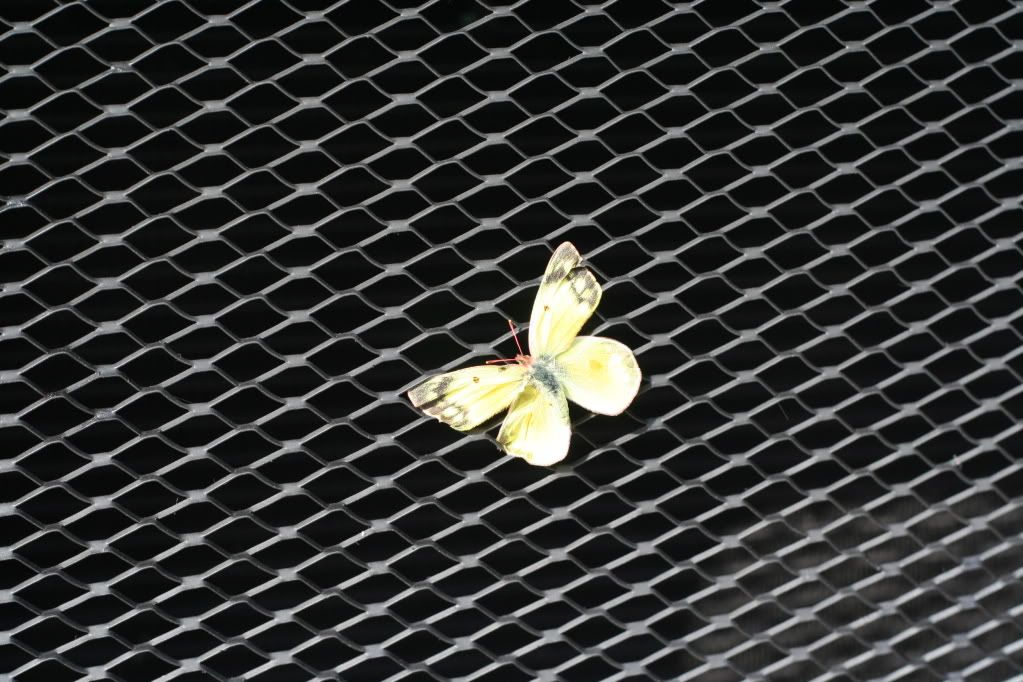 close up of the mesh i used - got it from home depot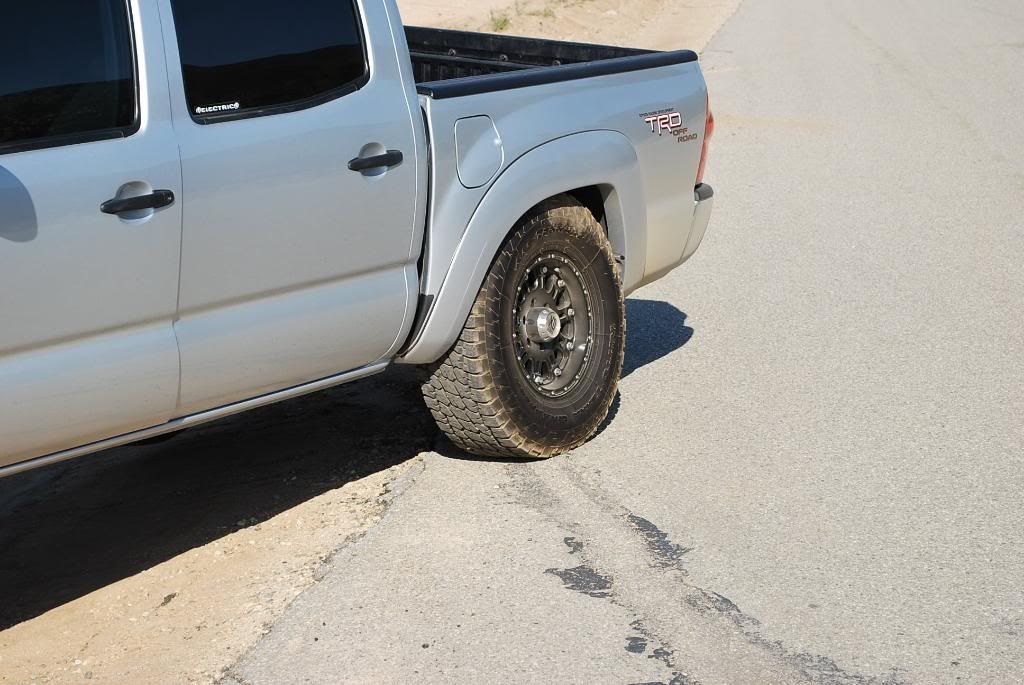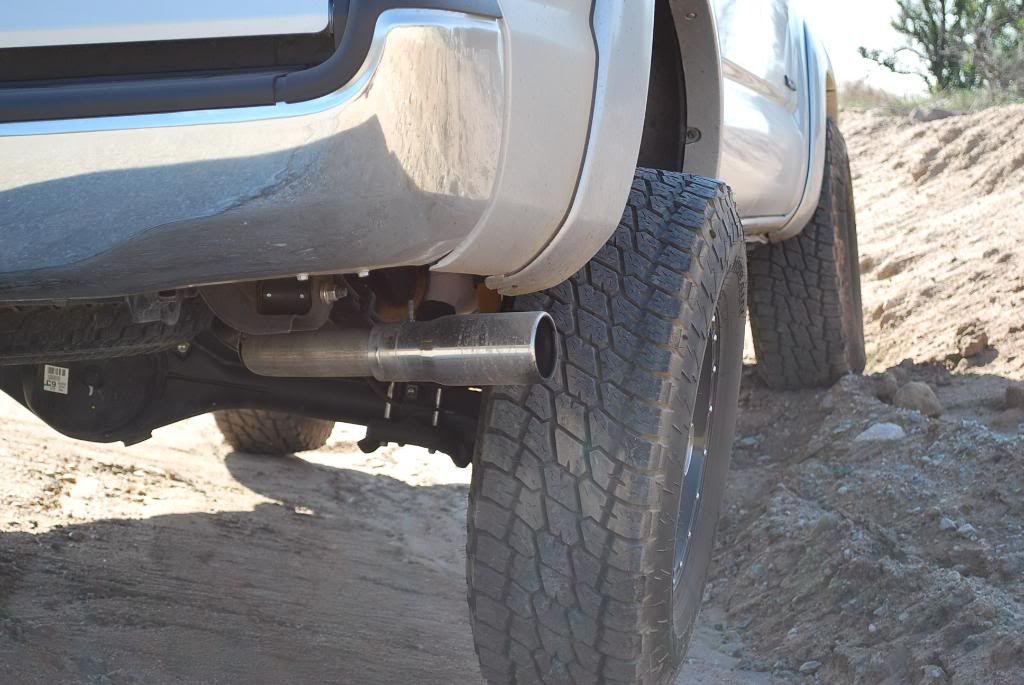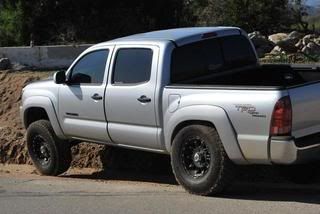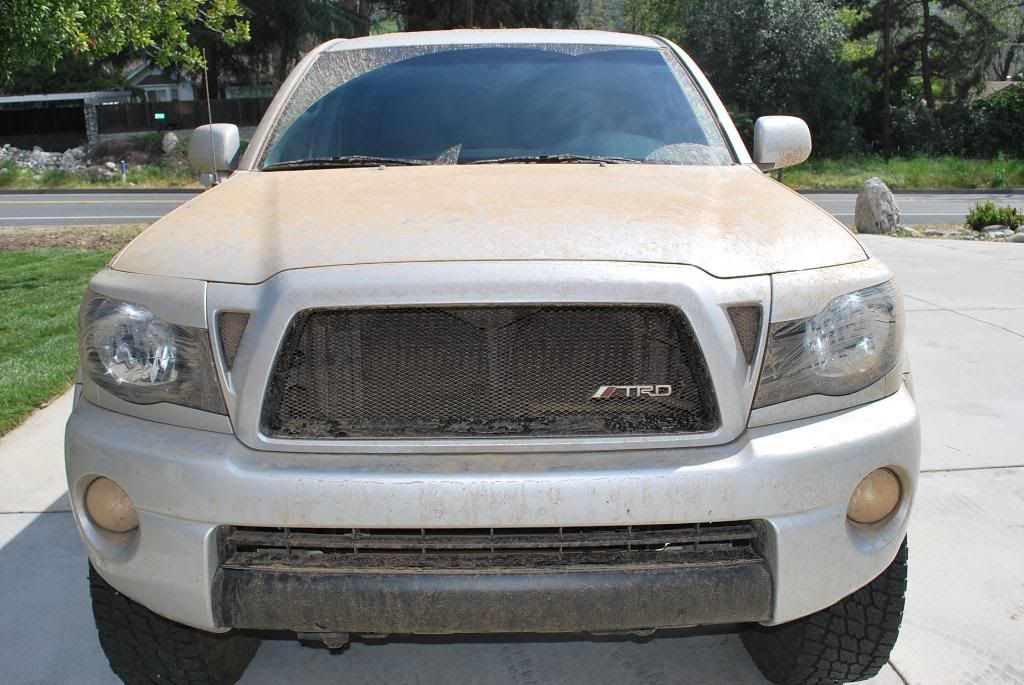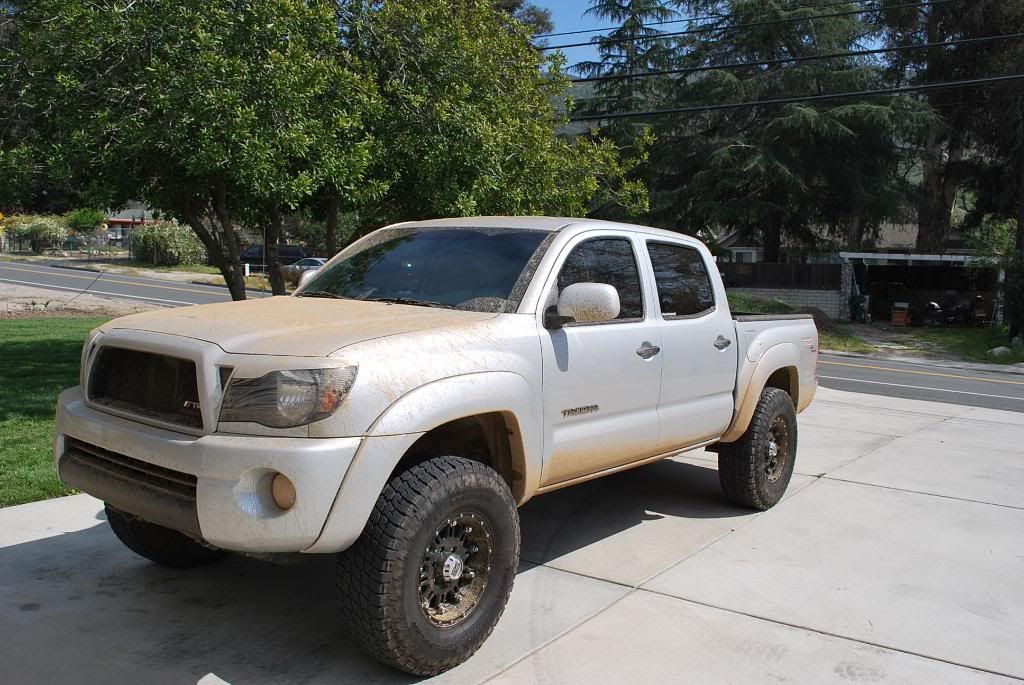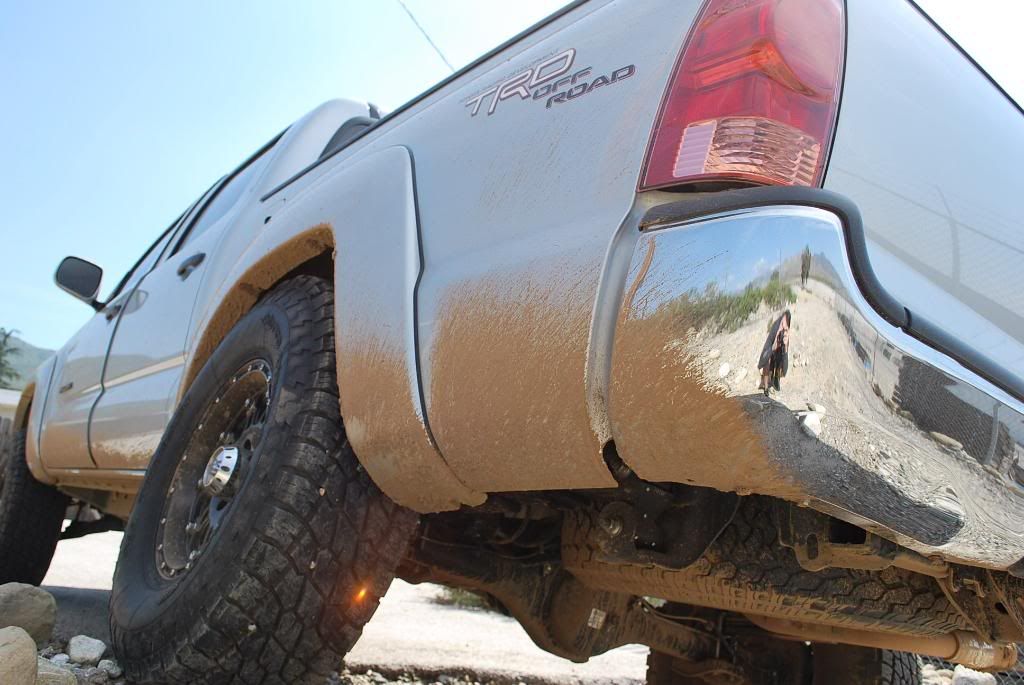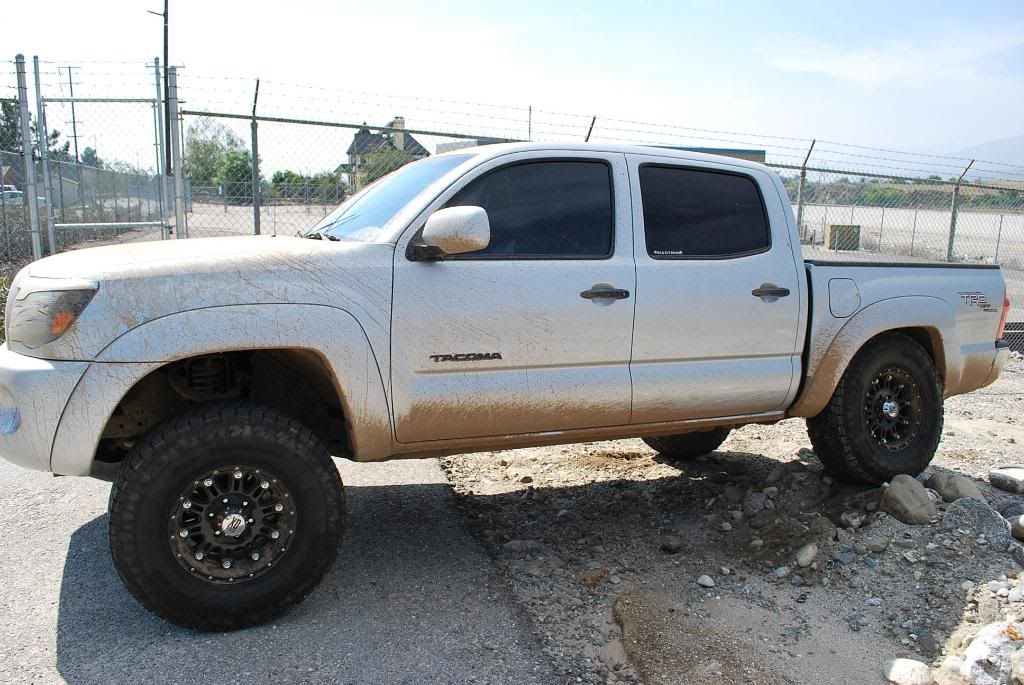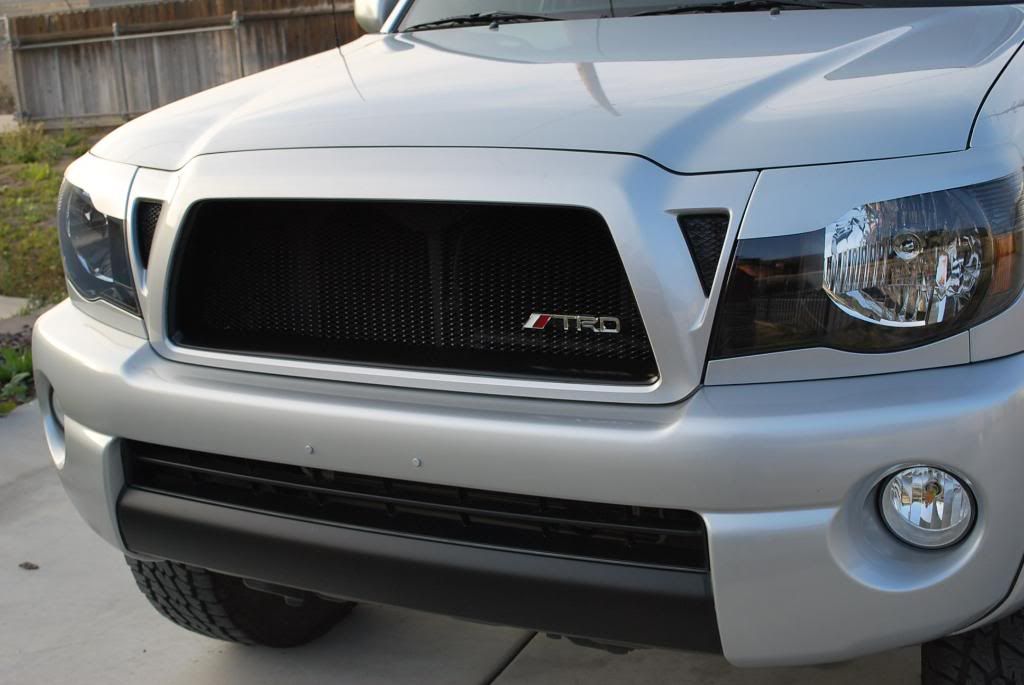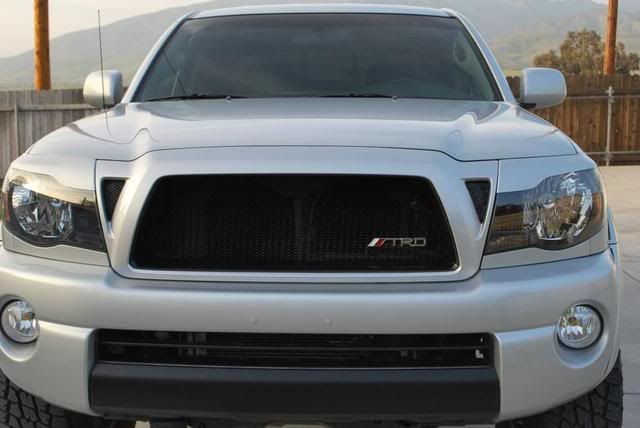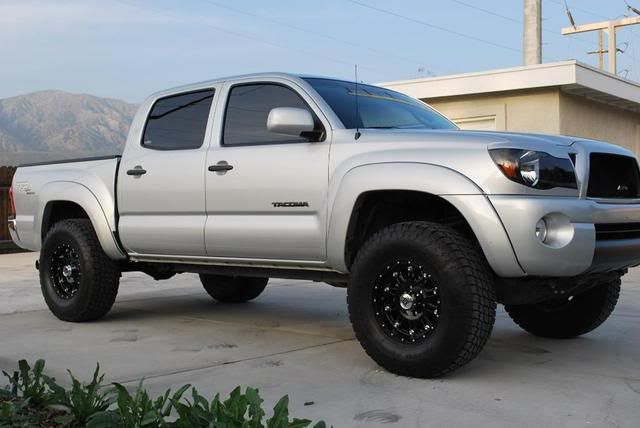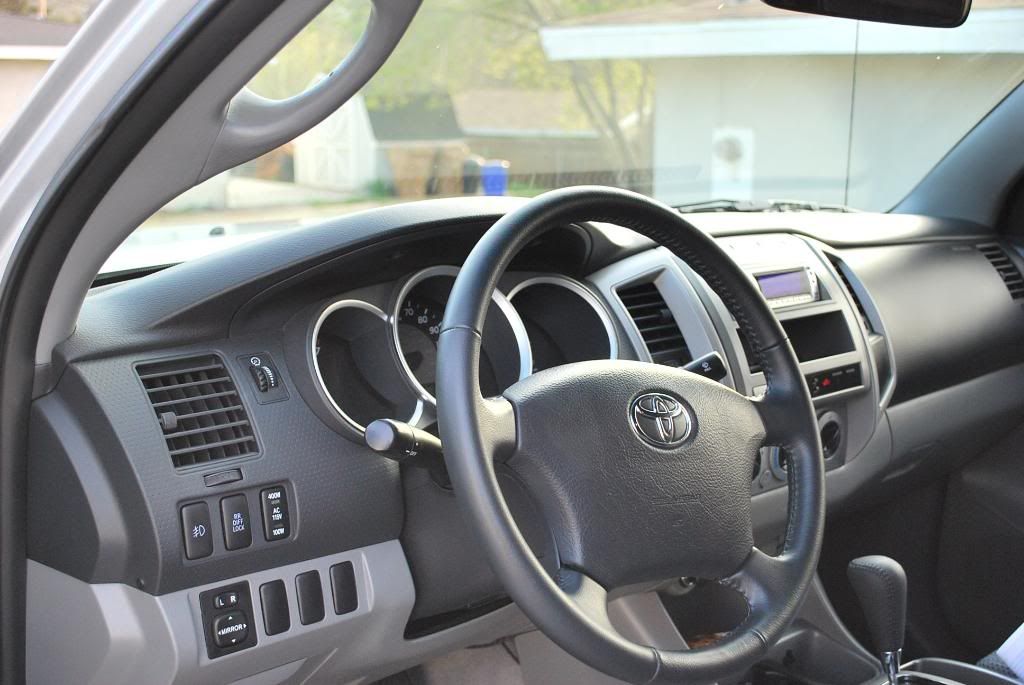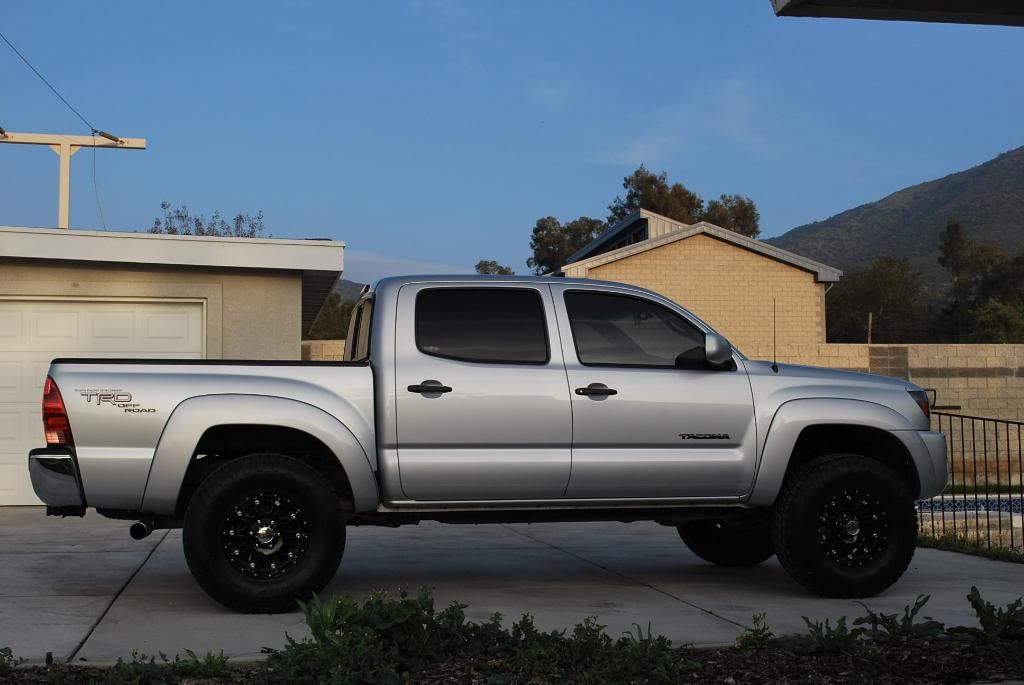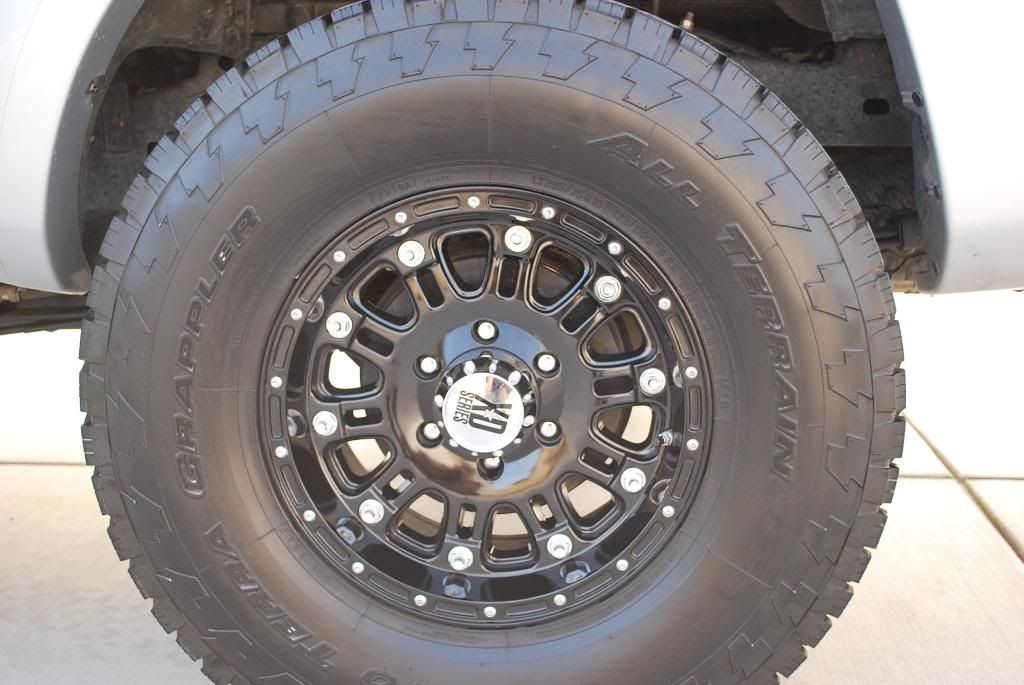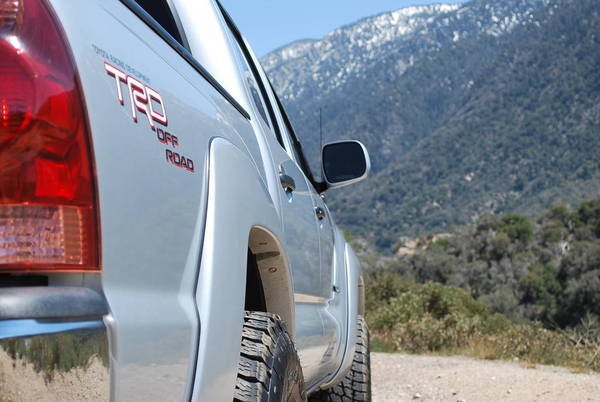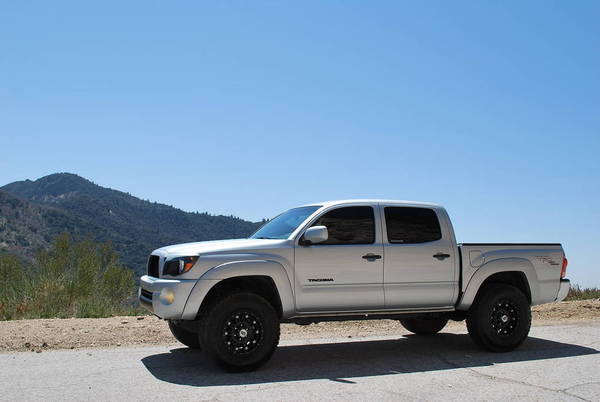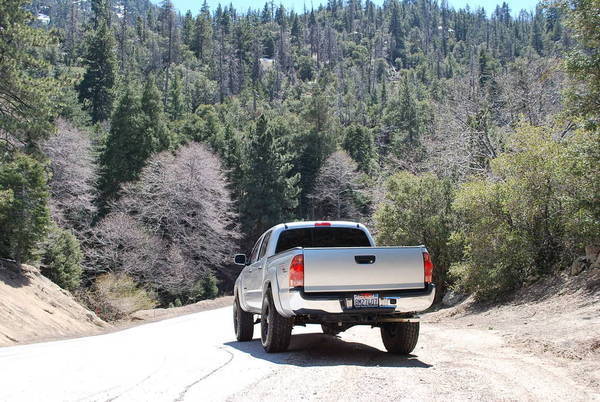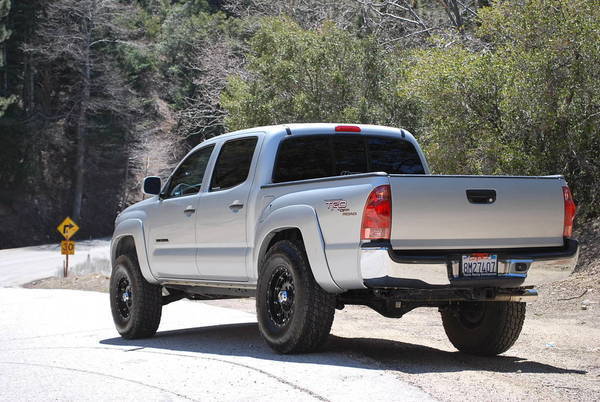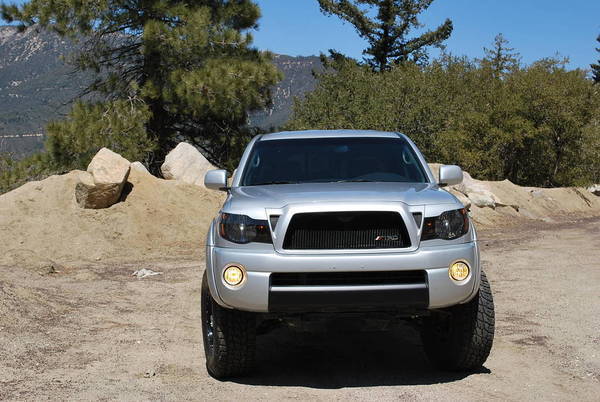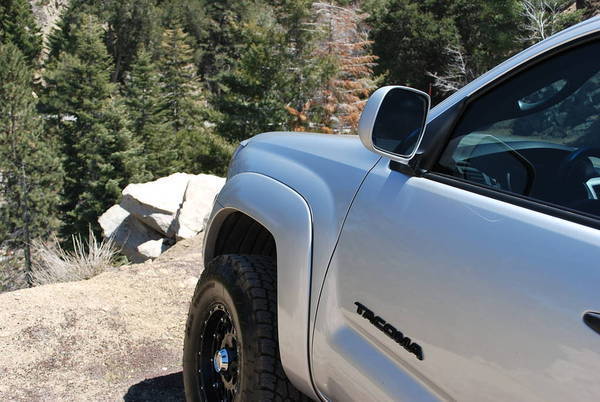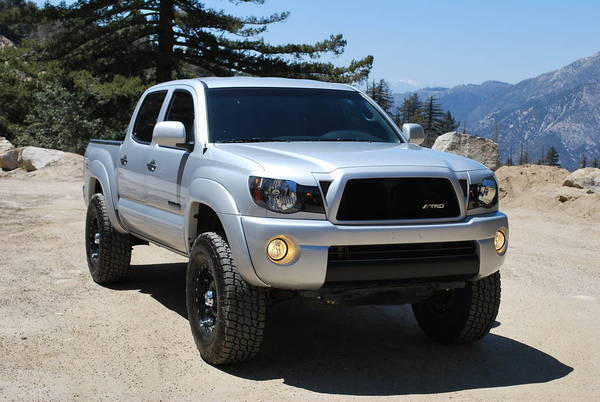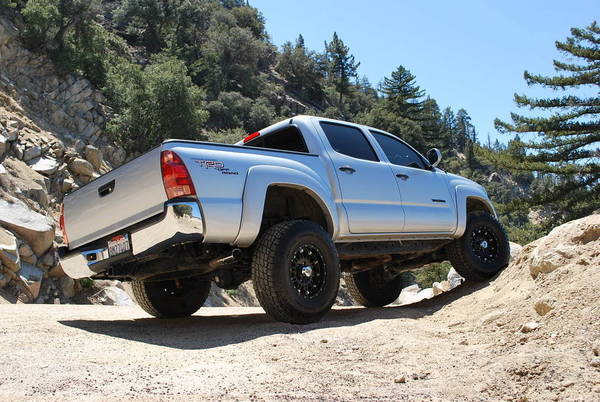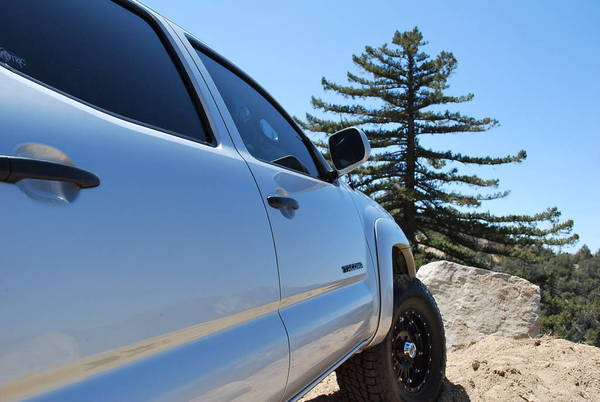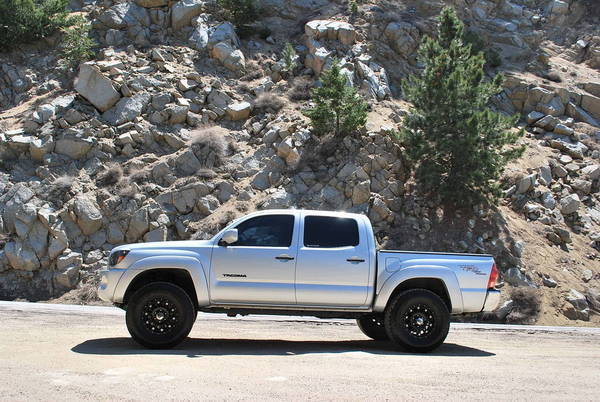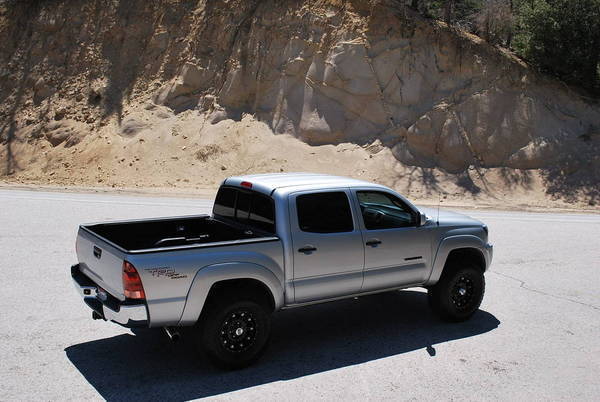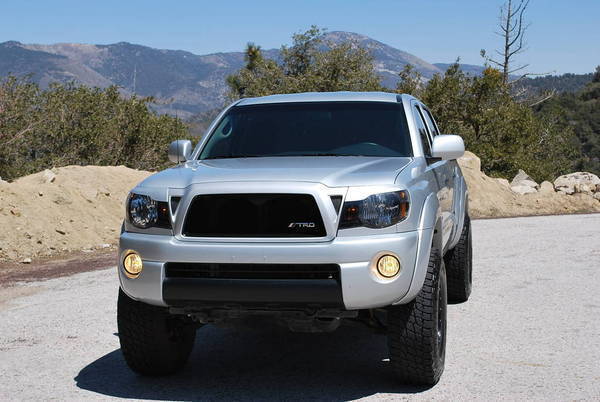 5100's replacing the spacer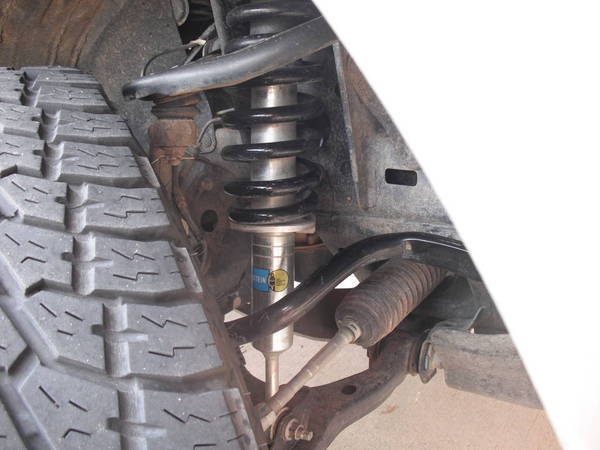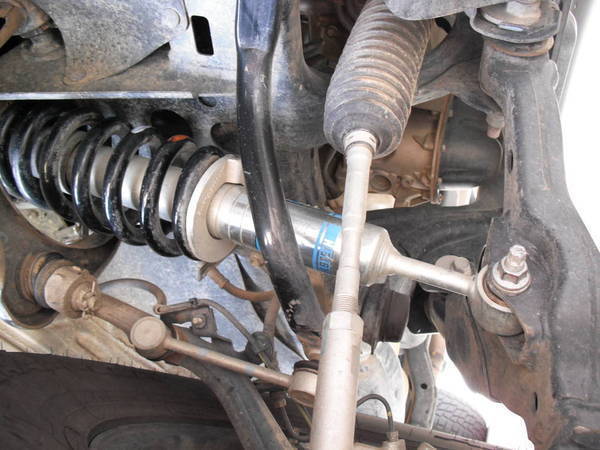 old dirty close up of my new-er grill material
thanks Noe!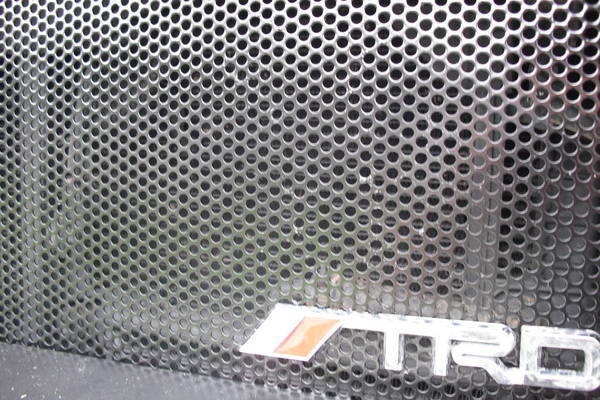 >John