Having trouble wiring mine id figure id help out, i finally figured mine out so here is how i wired mine. It works!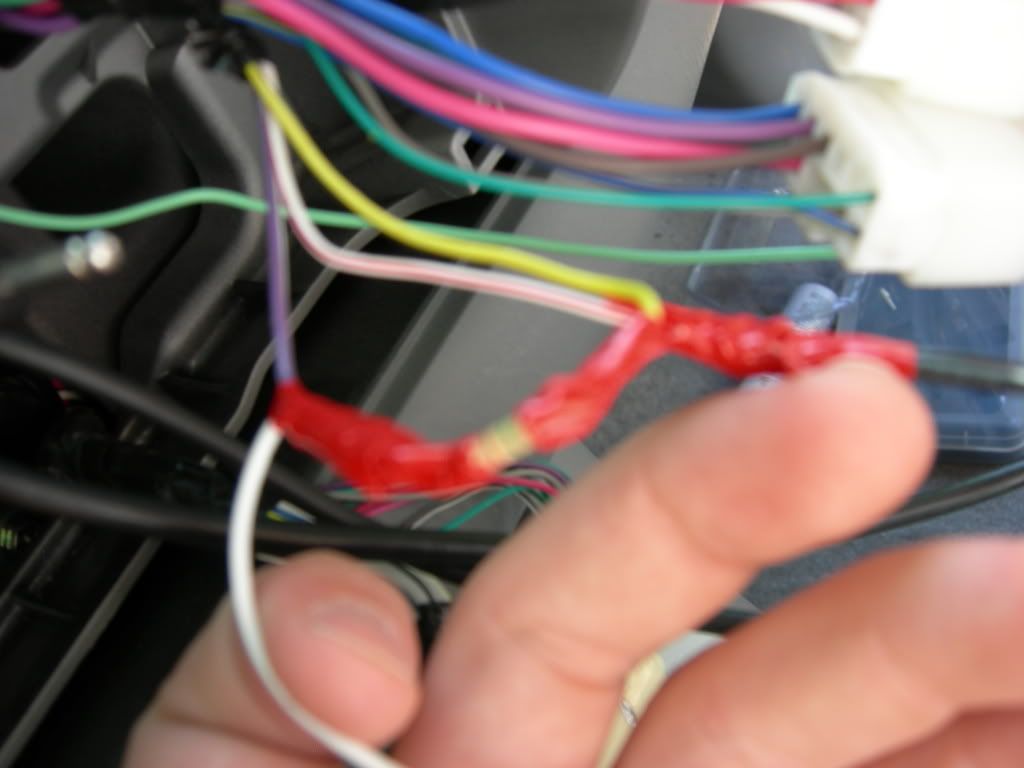 Had some trouble getting the camera to focus.
So there are three wires coming from the steering wheel plug, white with a red stripe, purple with a white stripe and yellow with a black stripe.
And there are only three wires you use from the PAC unit: Black, white and red.
You will need a 150 Ohm resistor, and a slight ability to solder. Everything else needed is in the PAC unit.
The white wire coming from the car connects to the black wire from the PAC unit and is connected to the ground. The Red wire from the PAC unit connects to the red wire in the wiring harness.
The yellow and purple wires are what gave me the most difficutlty.
But all that is needed is to connect the yellow wire to one end of the resistor and the purple to the other, then connect the white wire from the PAC unit to the purple wire. Tape up your work and begin the programming.