I'm fairly new to owning my '07 4x4 SR5 V6 Access Cab so this will be a shortish build thread. I wanted to track my progress and thought this would be a cool way to do so. I hope that one day this is much longer but I feel that I'm off to a good start. The only reason I get to do all of this is because of my awesome father who bought me the truck and has helped me with many of the mods! Thanks Dad!
Summary of Mods:
Exterior:
2.75" Bilstein Leveling Kit
ProComp Helldorado Wheels
BakFlip G2 Tonneau
Cover
N-Fab Wheel-to-Wheel Nerf Bars
Body Armor Steel Rear Bumper
Redone Bedliner
Debadged/Blacked out Badges
TRD Badge on Tailgate
Painted door handles black
OEM Bed Mat
Maglite Mount in Bed
Bottle Opener & Magnet Cap Catcher in Bed
Dipped Side Mirrors
Depo Black Accented LED Tail Lights
Steelcraft Tail Light Guards (Painted with Matte Clear Coat)
Fire Extinguisher Mount in bed
Hood Hinge Brackets for Ditch Lights
LED Light Pods in Bedside Pockets
Interior:
WeatherTech
Floor Mats
Bed Liner on console near gear shift
LED dome lights
Kenwood KDC-BT558U Head Unit
Alpine speakers all around
Kenwood KSC-SW11 Compact Sub under driver's seat
Dipped "Oh Shit" Handles
Console & Glove Box Organizers
Flashlight mount on driver's seat
What's Next? (Hopefully):
Retrofit Headlights/BHLM (when I find time)
BP Fabricating Raptor Style Grille
Hi Lift Jack Mount in Bed
30" Avec Optic Lightbar in Lower Valence
4.5" Vision X LED Cannons on Hood Brackets
How she sits today:
It was my grandfather's truck before mine and let's just say he isn't known for taking good care of his vehicles. I assume that it was washed no more than 3 times in the years and 55K miles he put on it. Tires were completely bald (driving it to the shop to get new ones was stressful), and it was pretty banged up (especially bumpers and bed).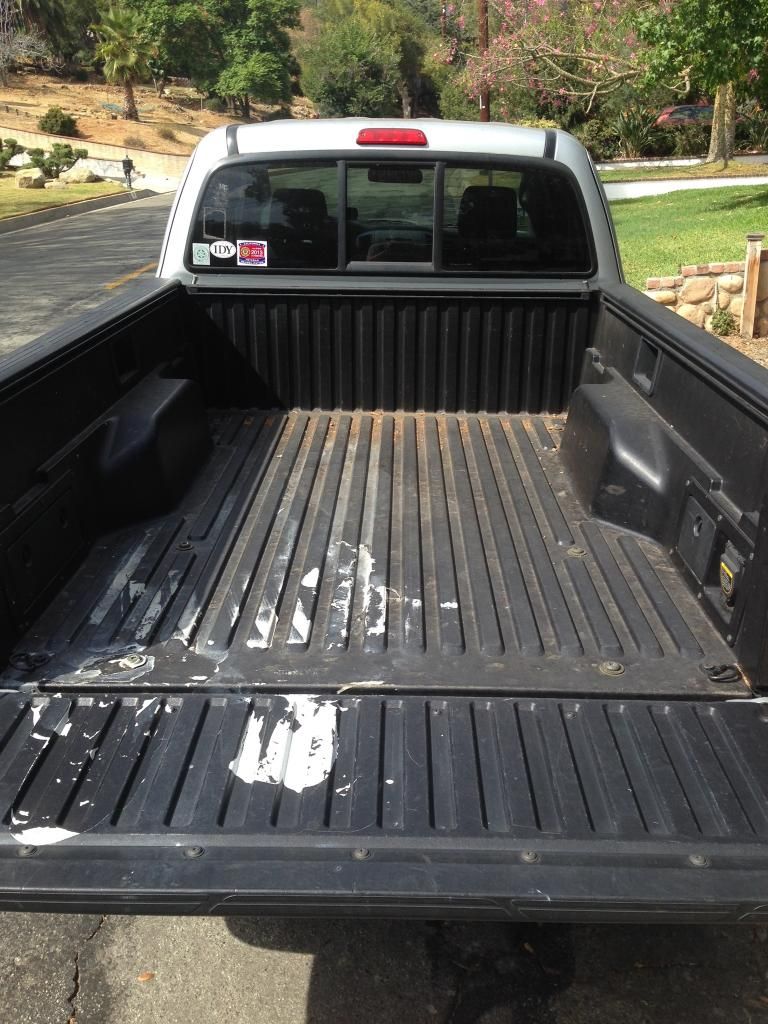 Some deer showed up as I started trying to get the paint that was spilled in the back for the last 3 years out with thinner and a wire brush with little success.
Gave her her first bath in (likely) years. Unfortunately the clear coat is somewhat damaged from never being cleaned and sitting under a tree. Still a great aesthetic improvement.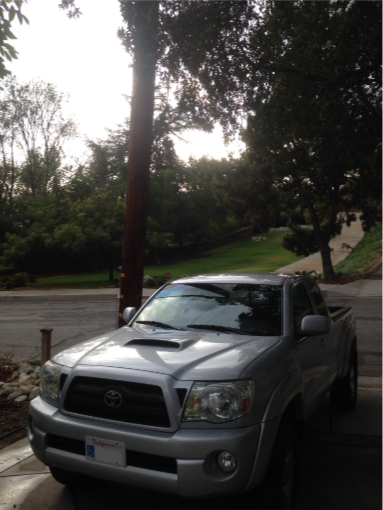 Most important mod was this:
Go Gauchos!
Next was off to the shop for new wheels, tires, and a leveling kit. Pro Comp Helldorado wheels, 285/70/r17 Toyo Open Country tires, and a Bilstein Leveling Kit.
The result:
Bonus that the manly dog approves.
My next project was the bed. It was so messed up from the paint and lack of care that the 25 hours I put in trying to clean it with thinner was unsuccessful. I decided to completely redo it. I sanded it down completely and resprayed it with Rustoleum Truck Bed Liner. I also used it to black out my console near the gear shift.
The bed: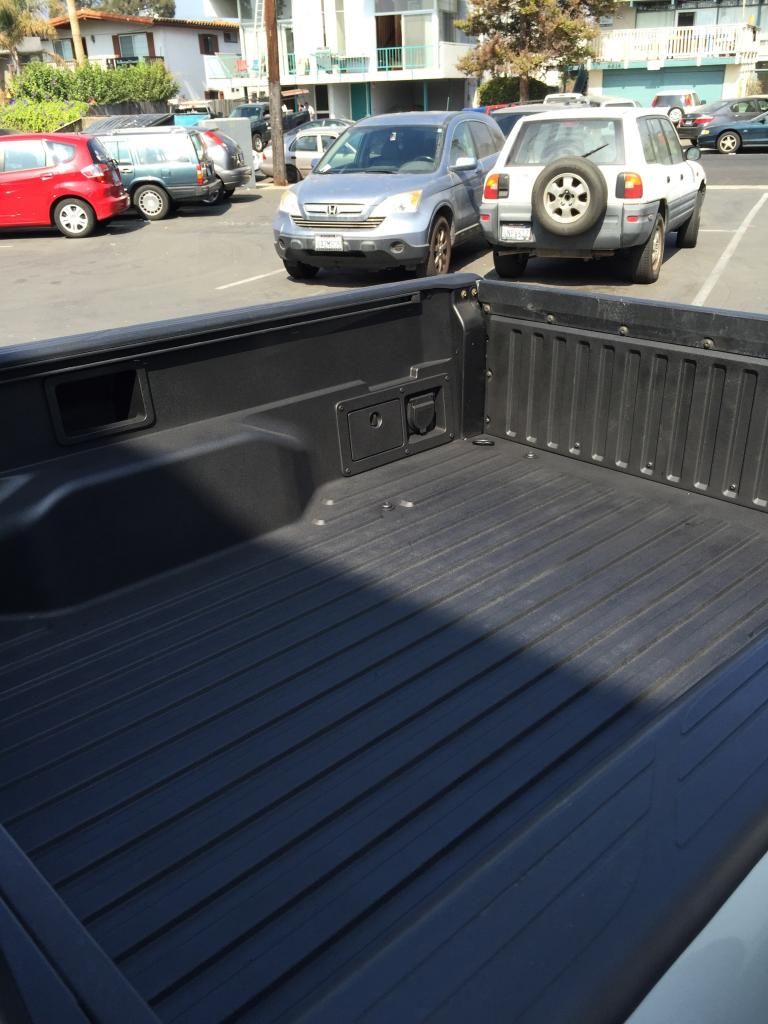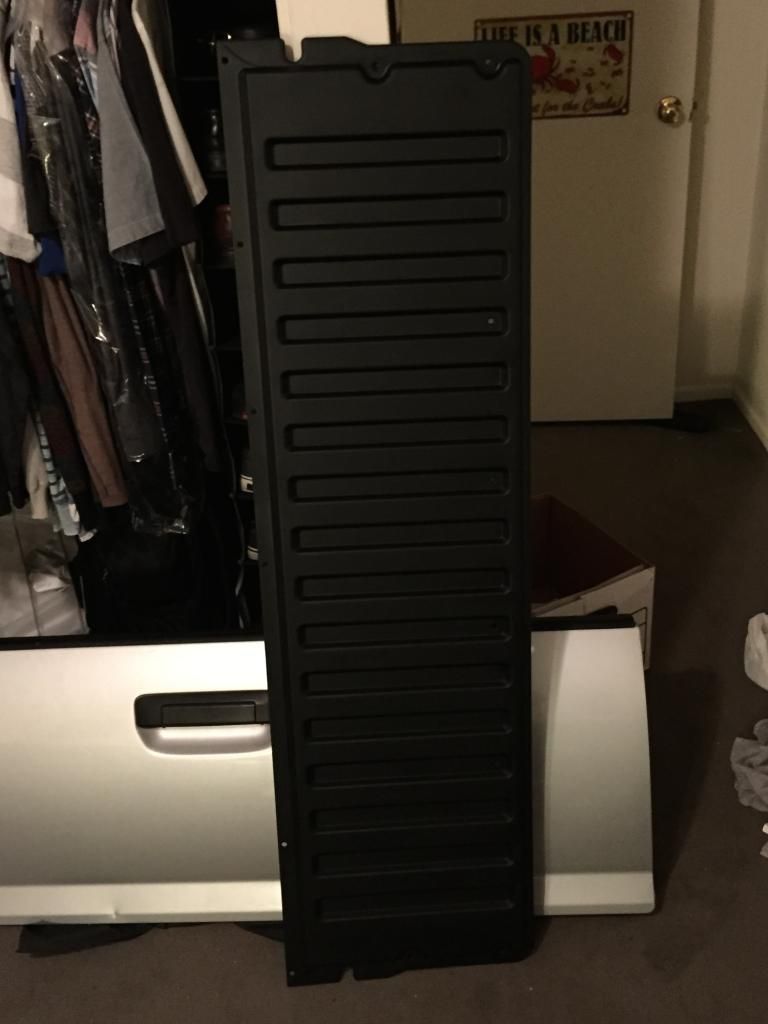 The Console: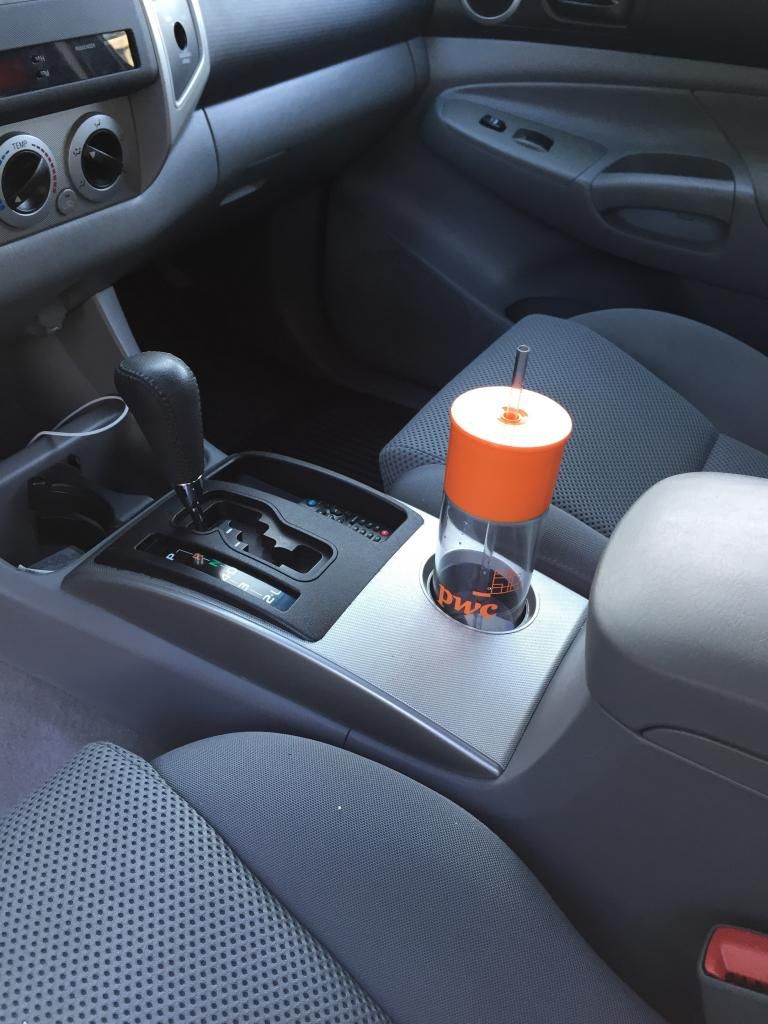 Next I took the SR5/V6 badges off of the tailgate and blacked out the leftover Tacomas and exhaust with Plastidip.
Then a very large and necessary mod was my rear bumper. The old one was very dented and had tons of paint on it. I got a Body Armor Steel Bumper. Putting the license plate lights in was extremely difficult but other than that, wasn't too bad.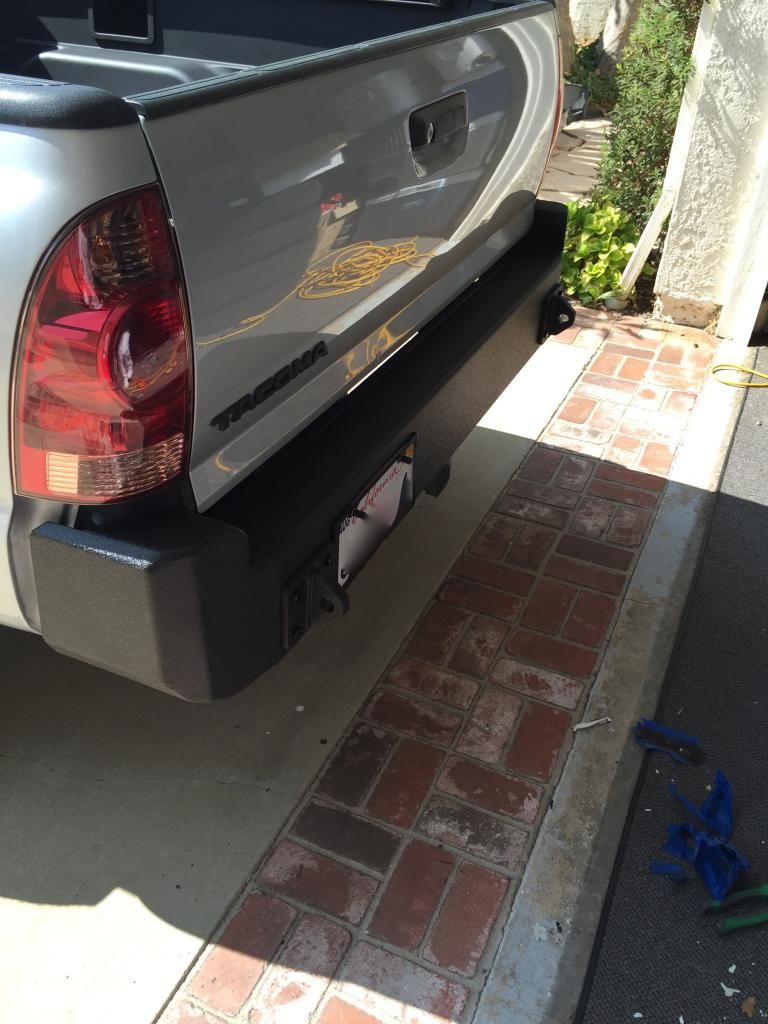 After that I was on the market for a
tonneau cover
. I got a BakFlip G2 and couldn't be happier. Super easy install my father and I did it in about one hour.
I took my grandmother to lunch one day and she liked how much the truck had changed since my grandfather owned it but she has bad knees and had difficulty getting in and out of the now leveled truck. This inspired my latest mod.
N-Fab Wheel-to-Wheel Nerf Bars.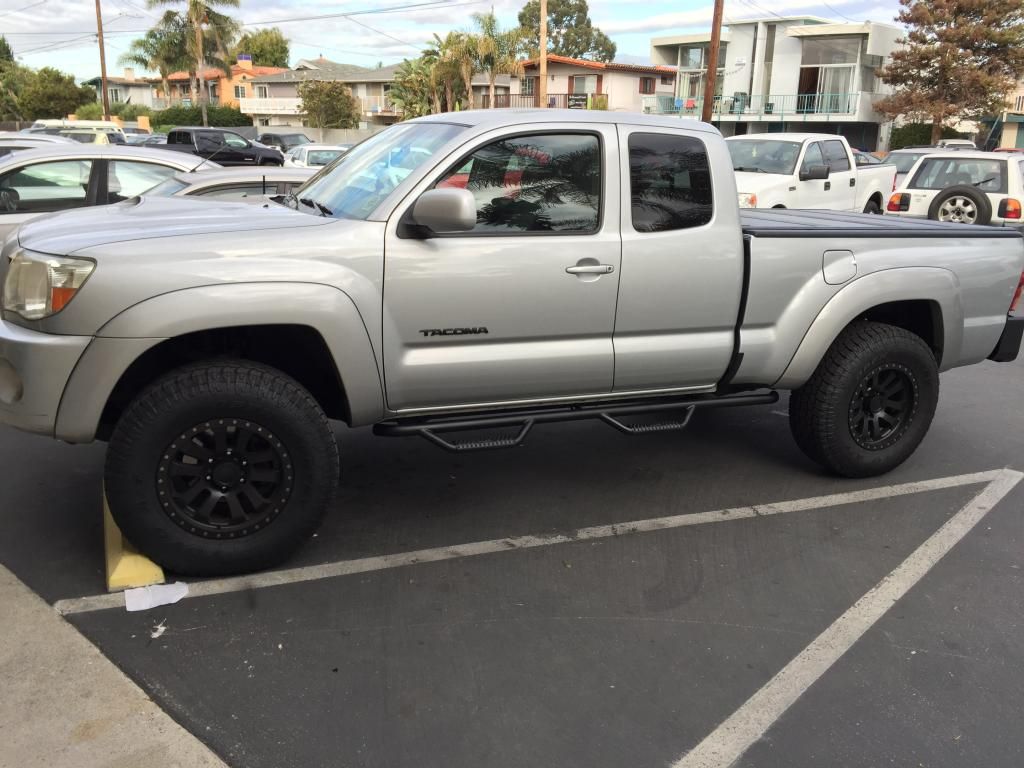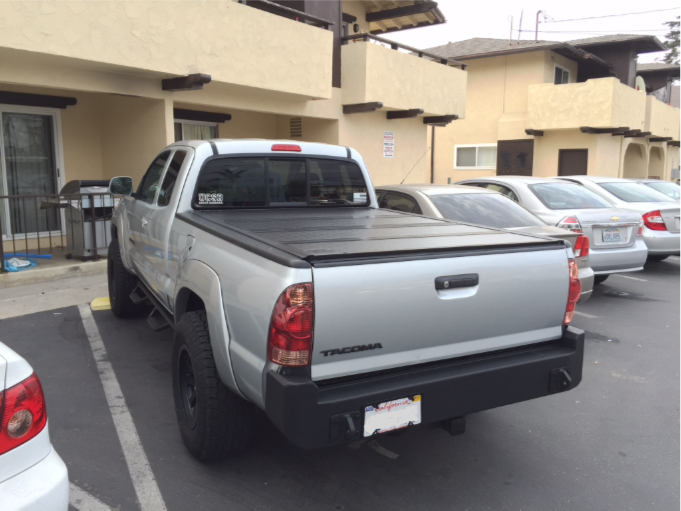 The Kenwood KSC-SW11 Sub was installed today under the driver seat. It doesn't put out a ton of bass but it is definitely noticeable. You won't be shaking the truck but you'd be surprised what that little thing can do. I think eventually I'll look into putting one under the passenger seat as well to even it out and have just the right amount. It has a wired remote that I attached right inside my glove box.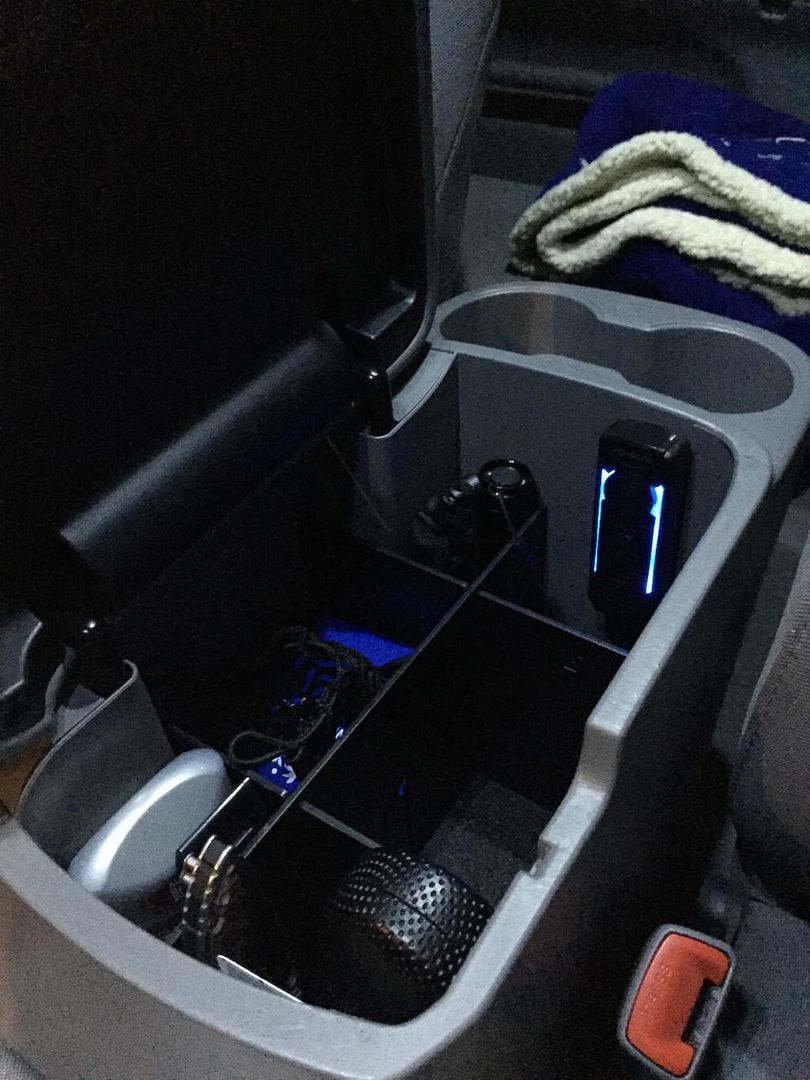 Color matching lighting on the new HU!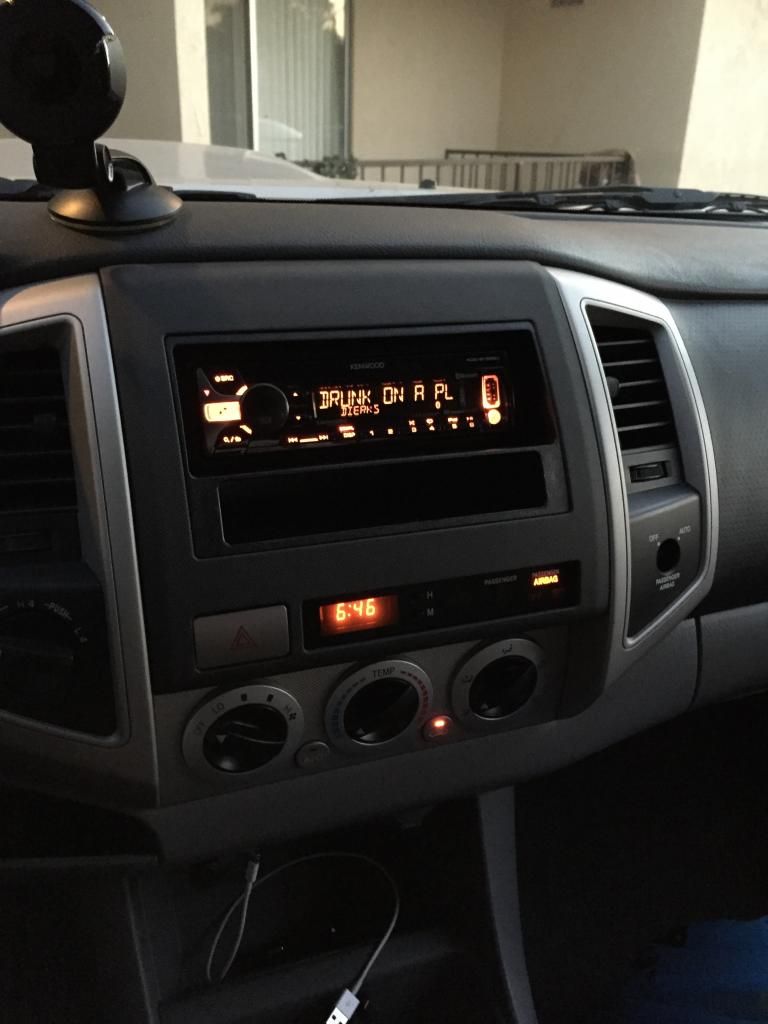 I would get a pic of the sub but I didn't take any during the install and would have to remove the seat. Maybe someday.
Bonus Shot: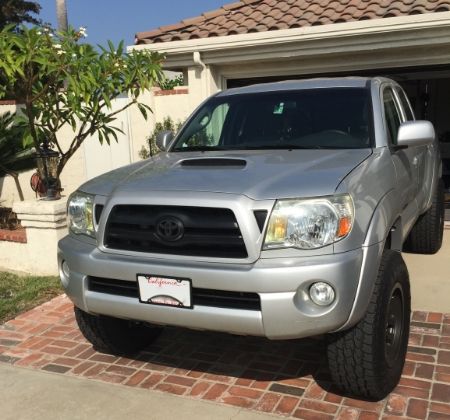 Today I painted my door handles black to match the accents and badges on the truck.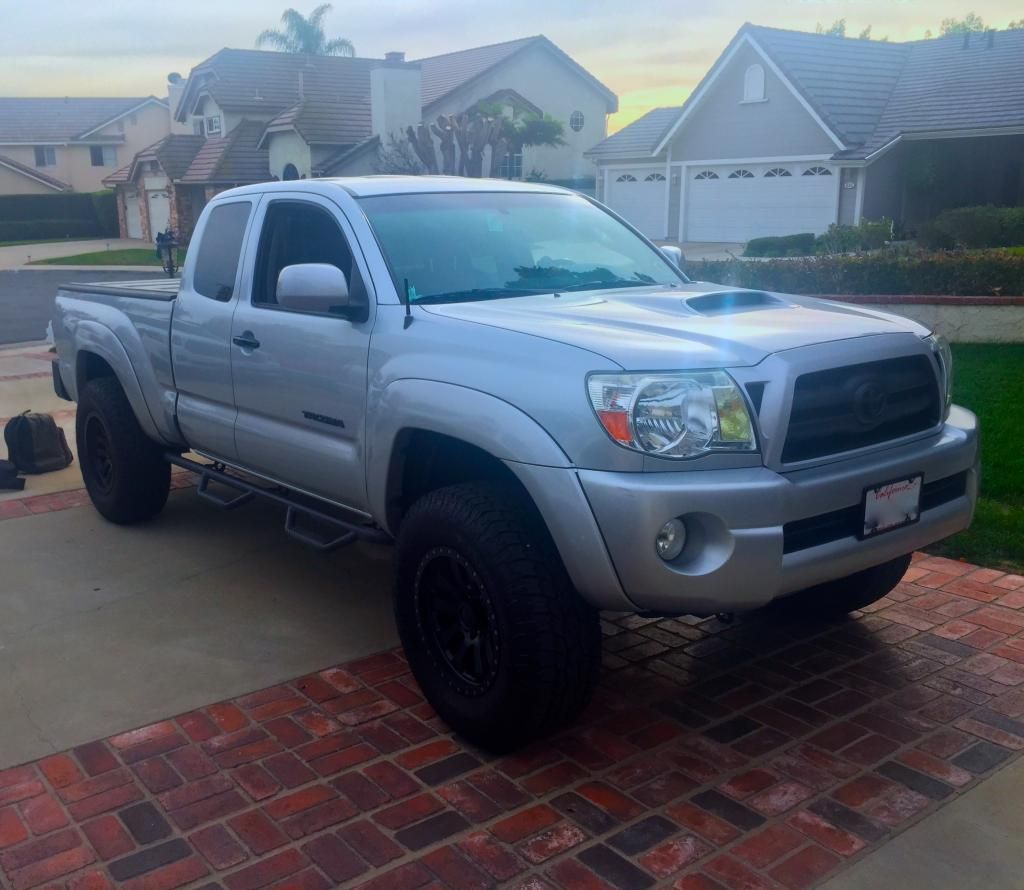 I got a truck tent tonight! Can't wait to use it!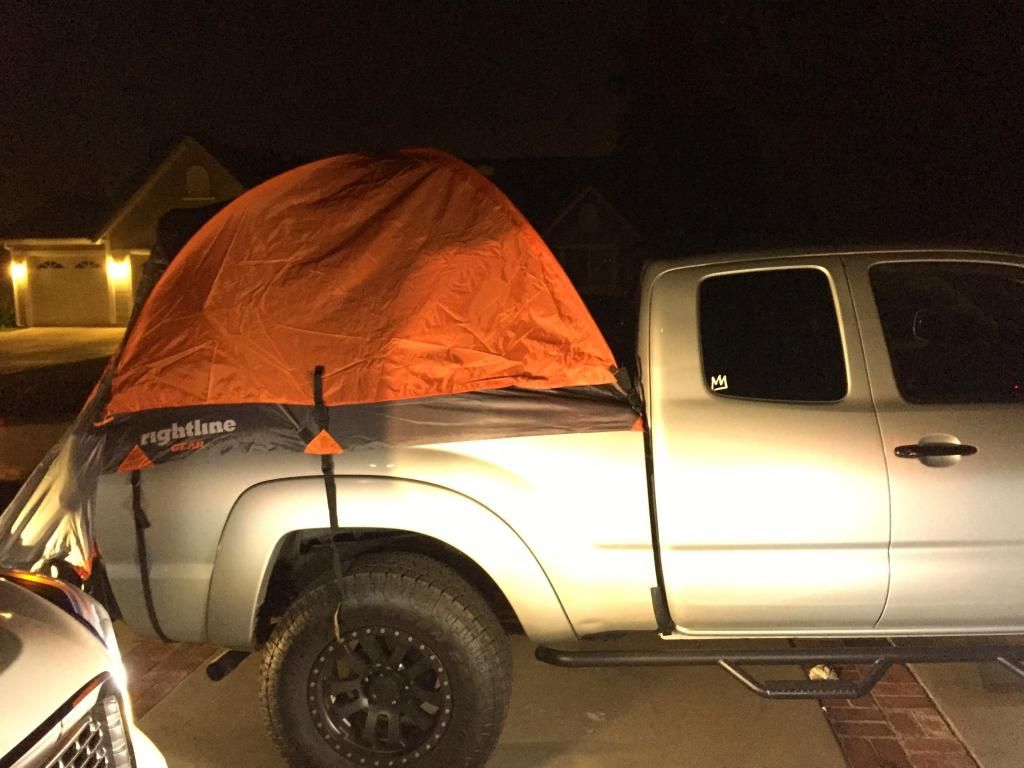 Grabbed a
Go Pro
mount for the dash!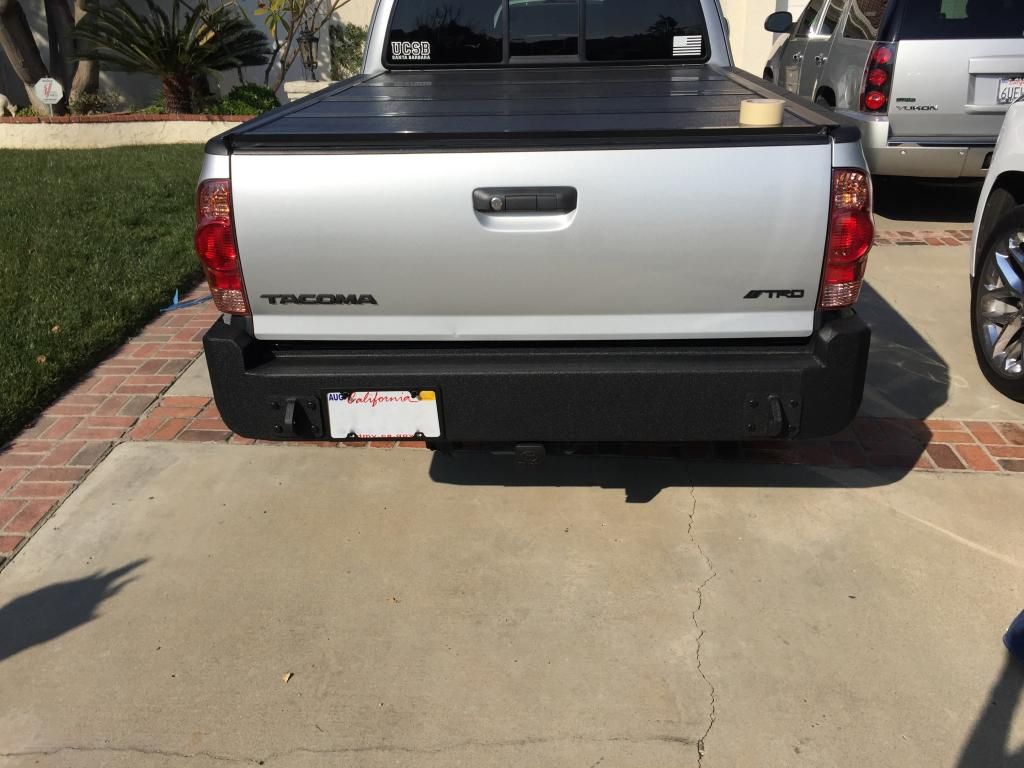 Added a few more bed accessories. All sprayed with bed liner to look like they belong.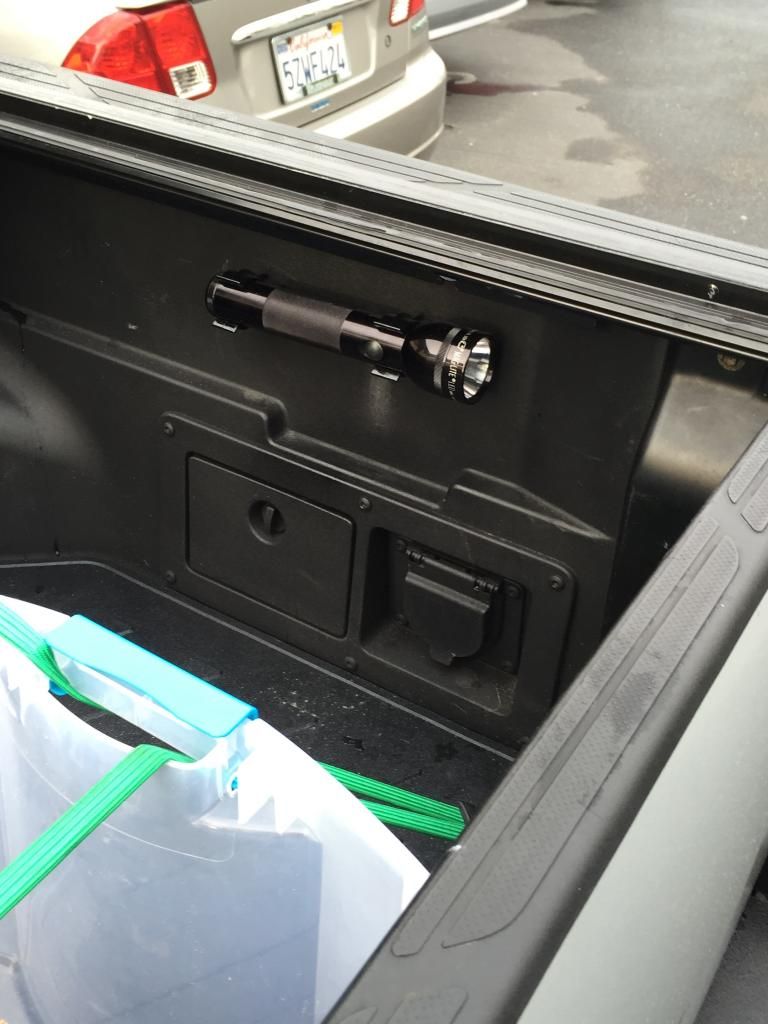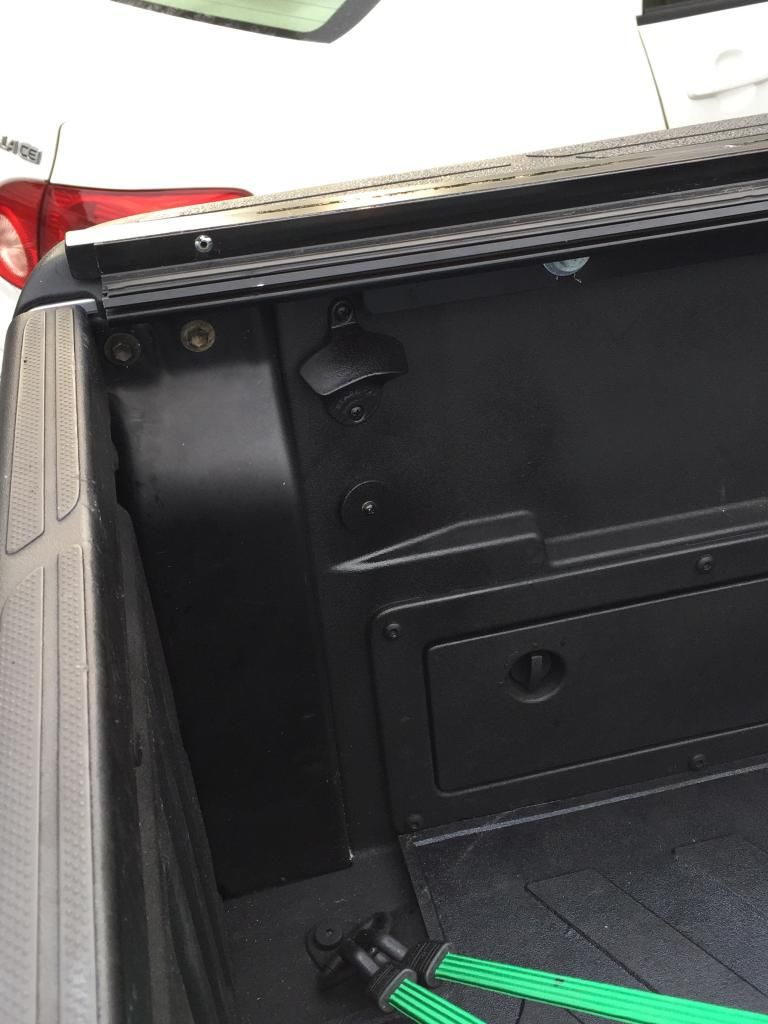 Took her camping for the first time!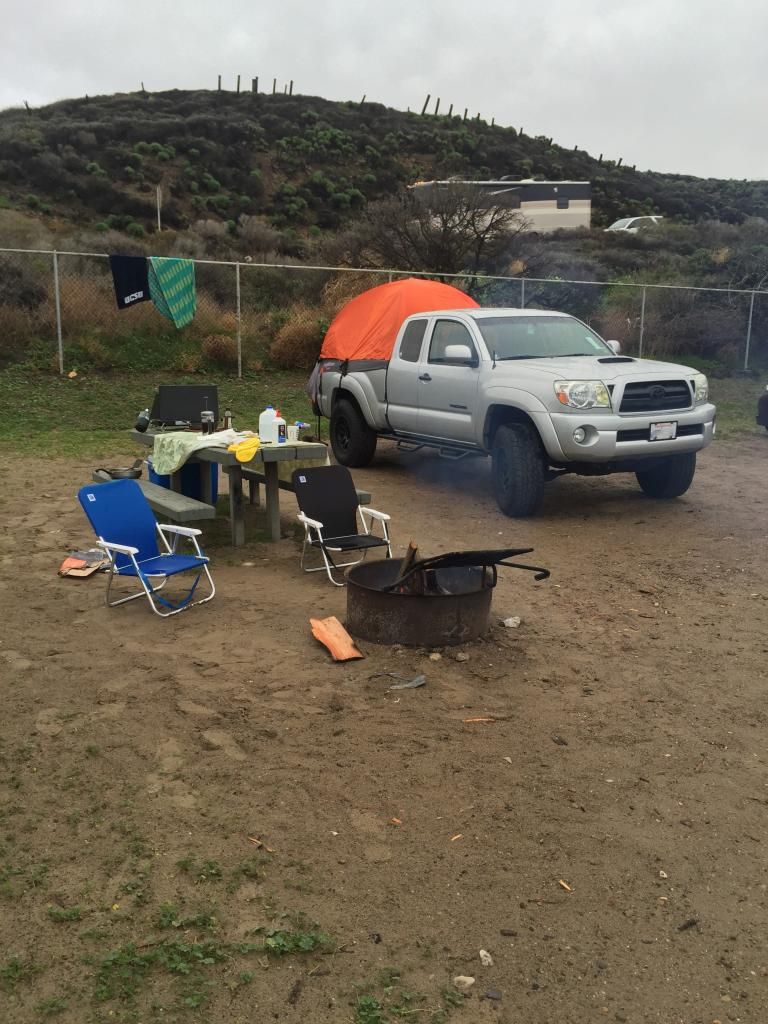 And a second time... With some friends!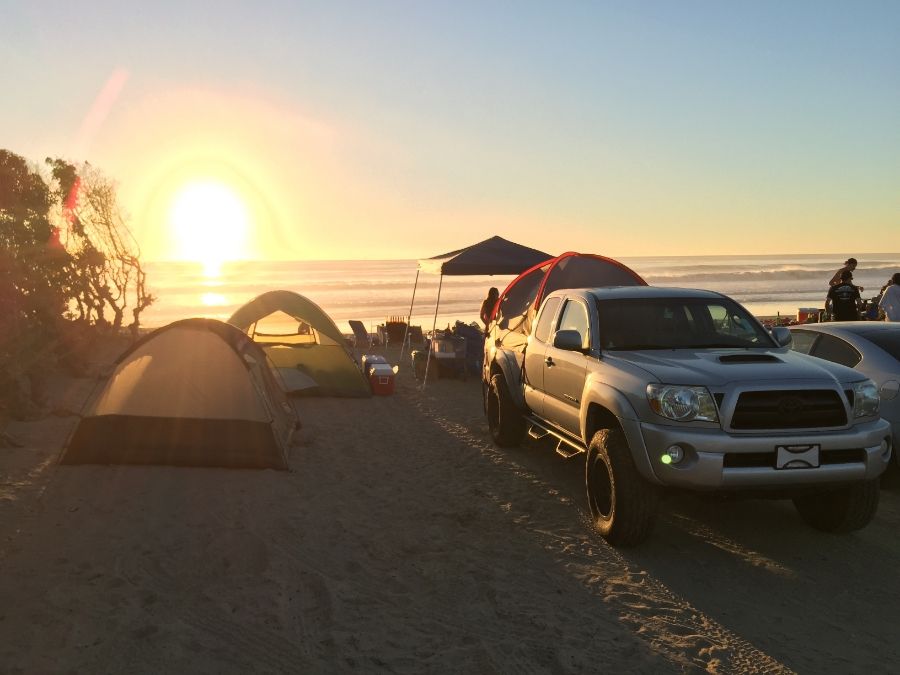 Dipped Mirrors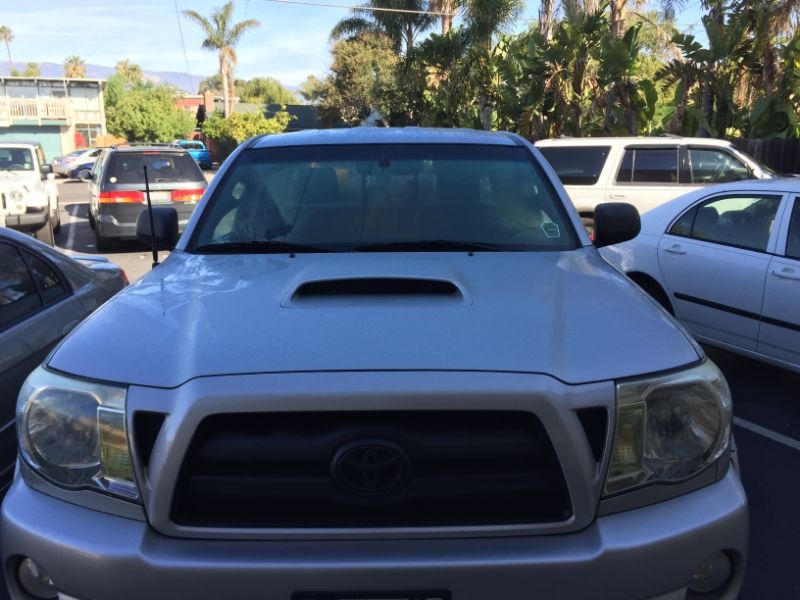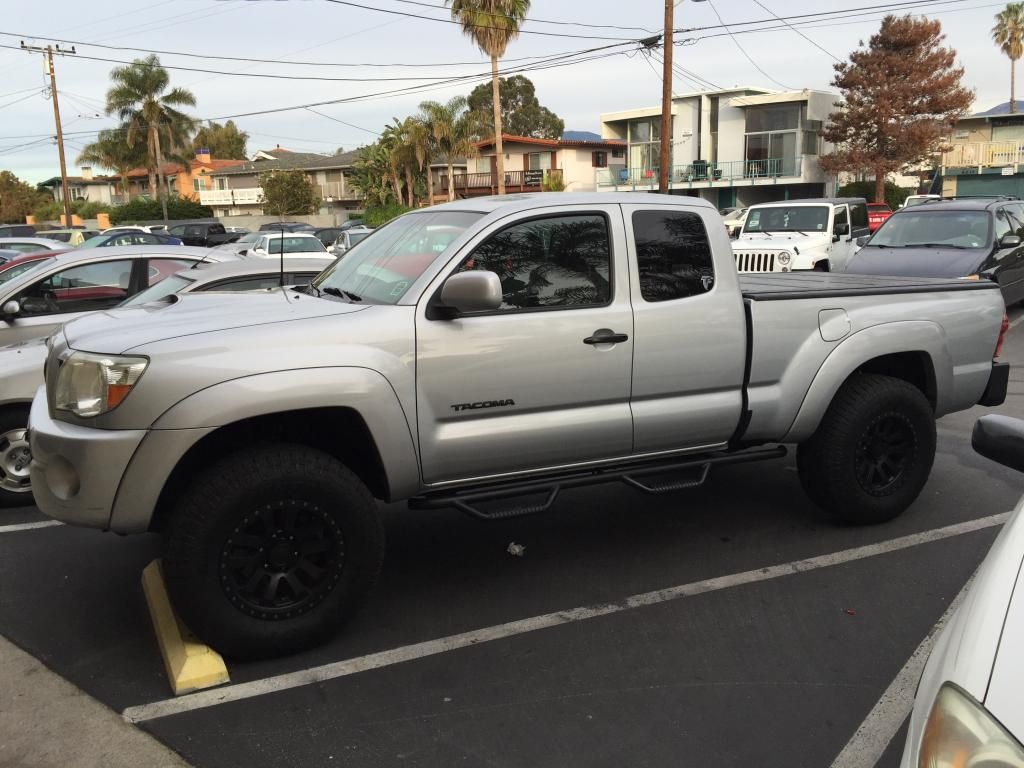 Fire Extinguisher Mount and Bed Mat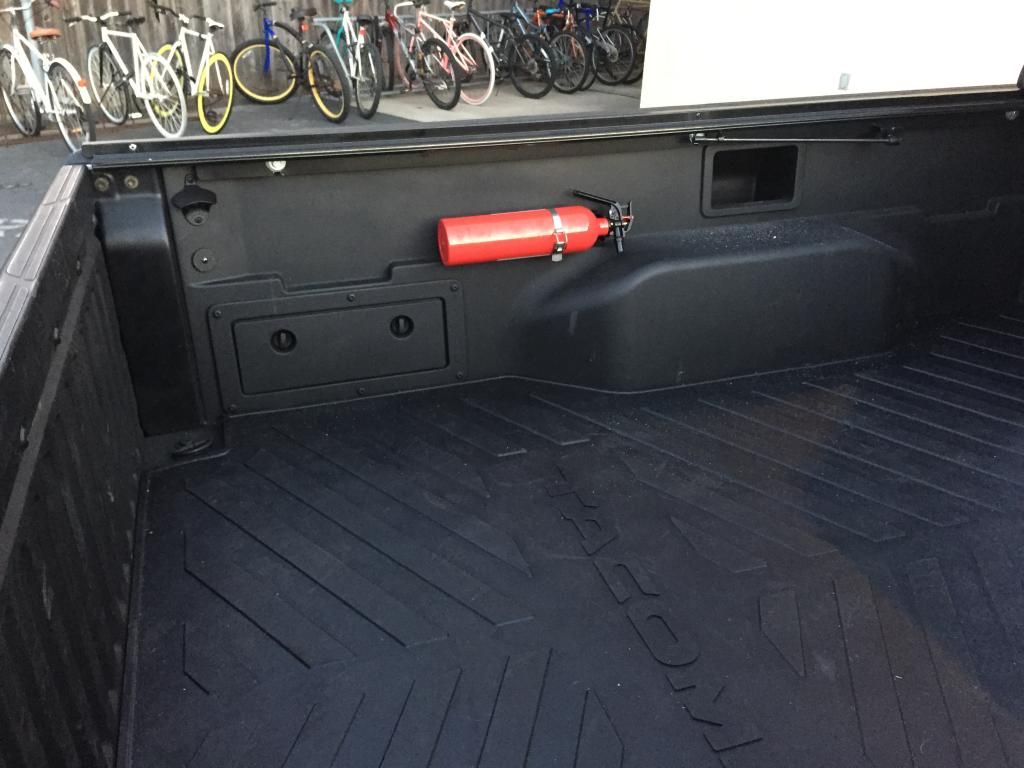 Interior Flashlight Mount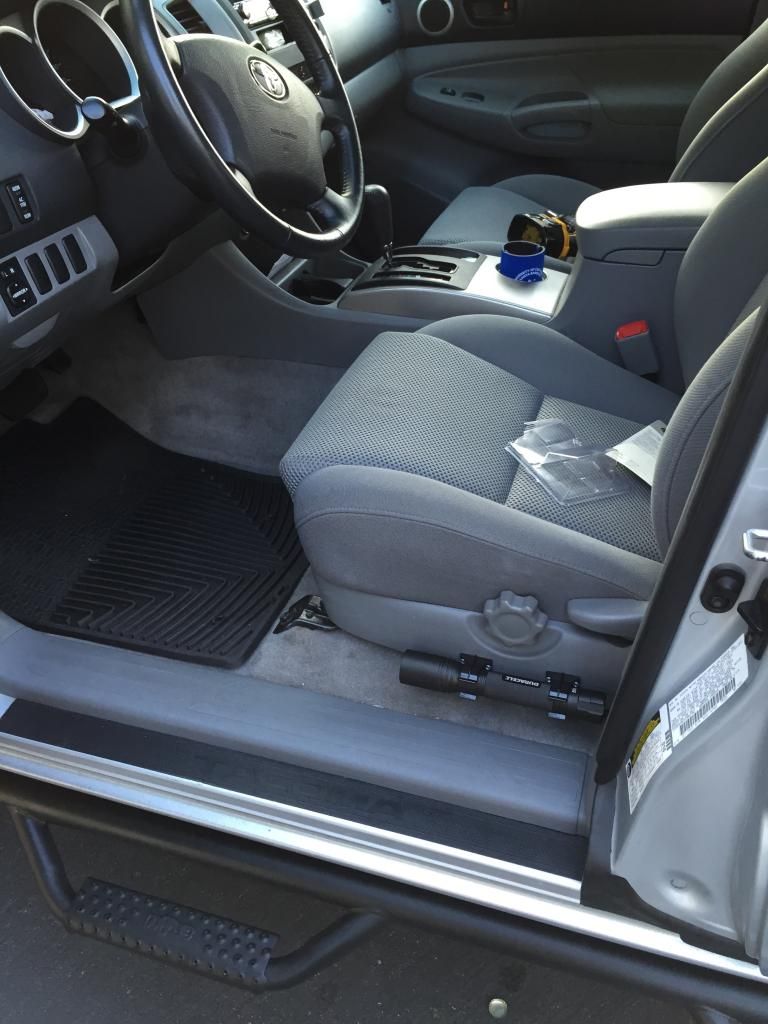 New Tail Lights and Guards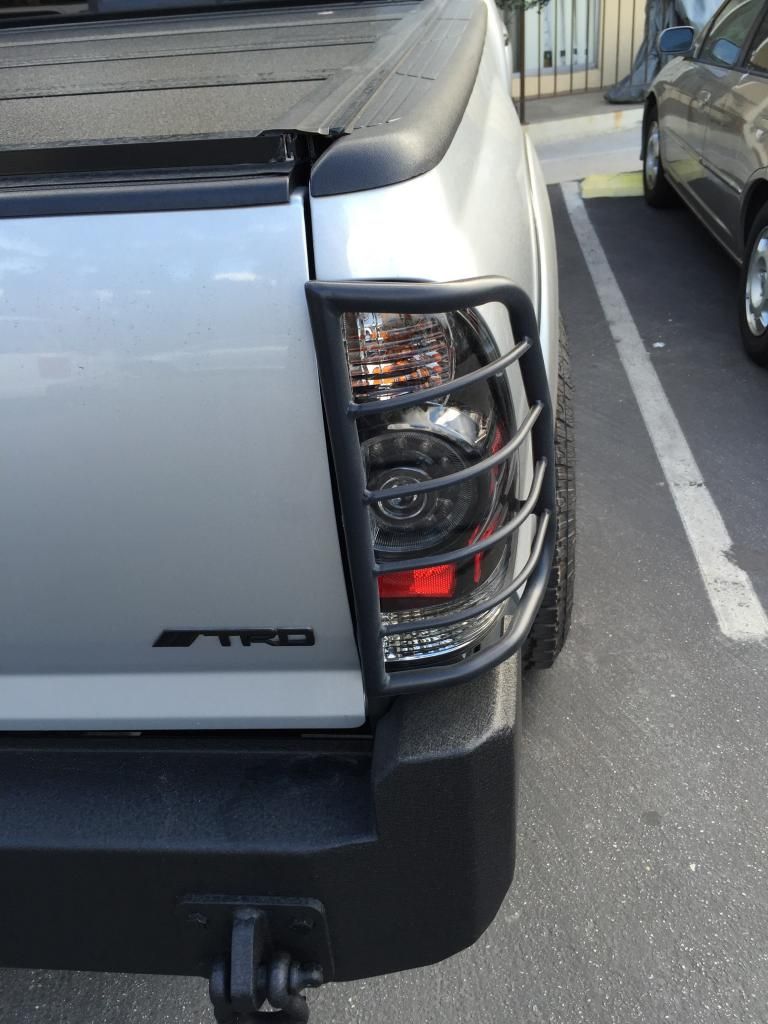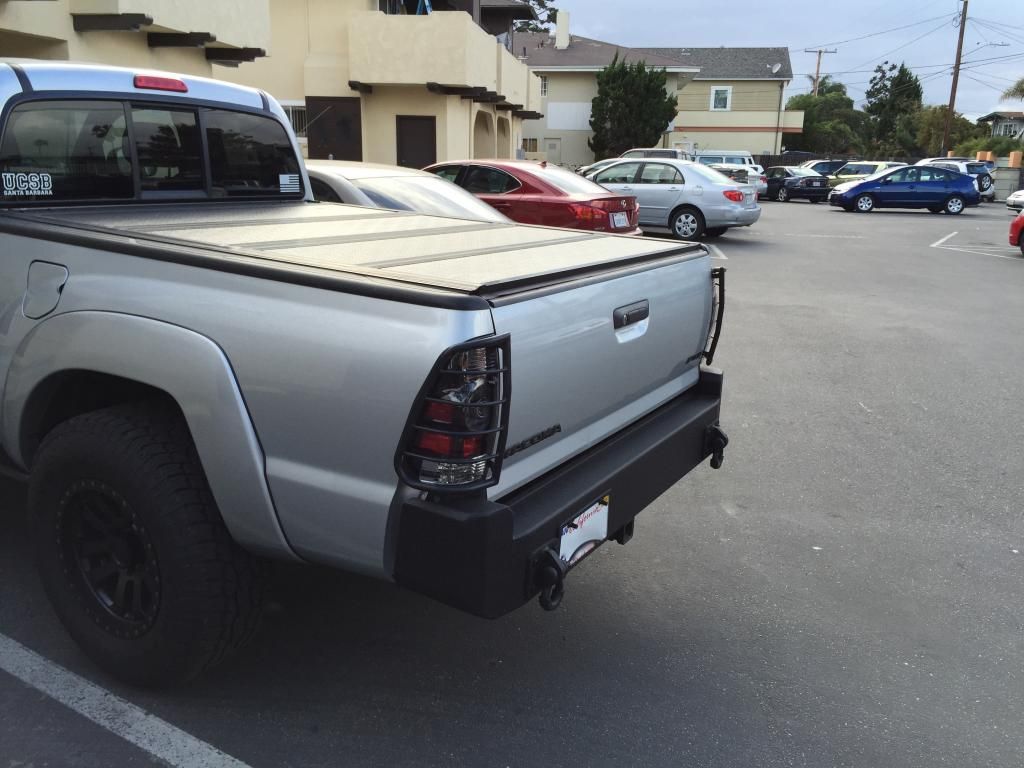 Ditch Lights and Hood Mounts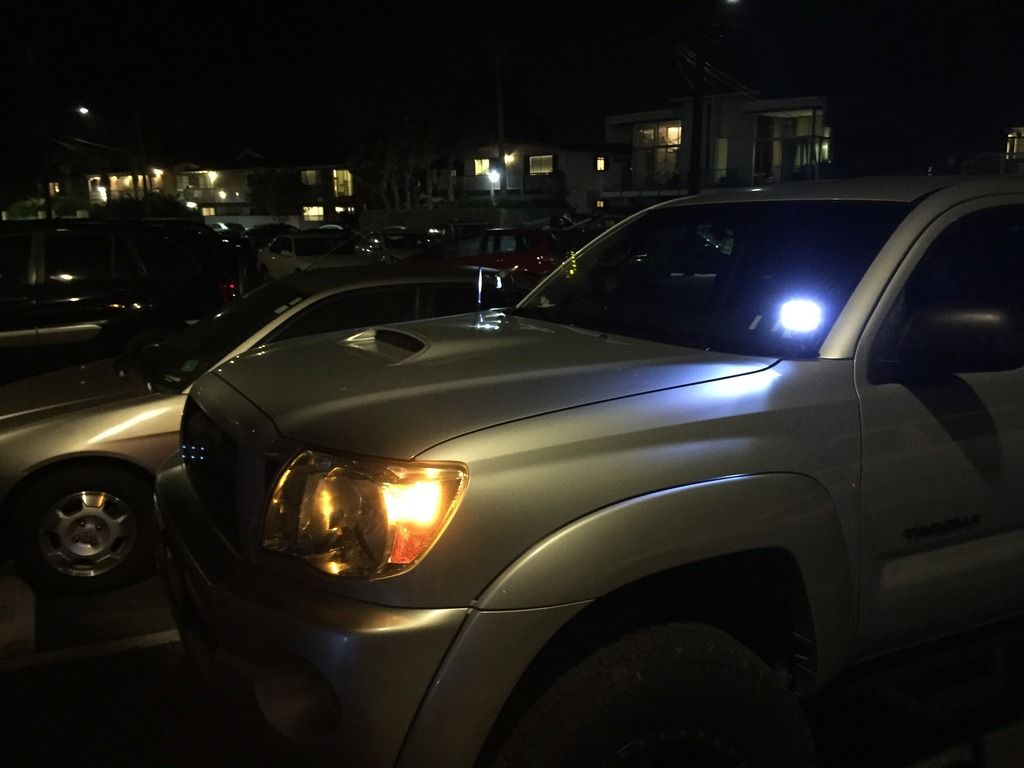 I moved the ditch lights to the bed. I'll get some Vision X LED Cannons for the Ditch Light Mounts soon.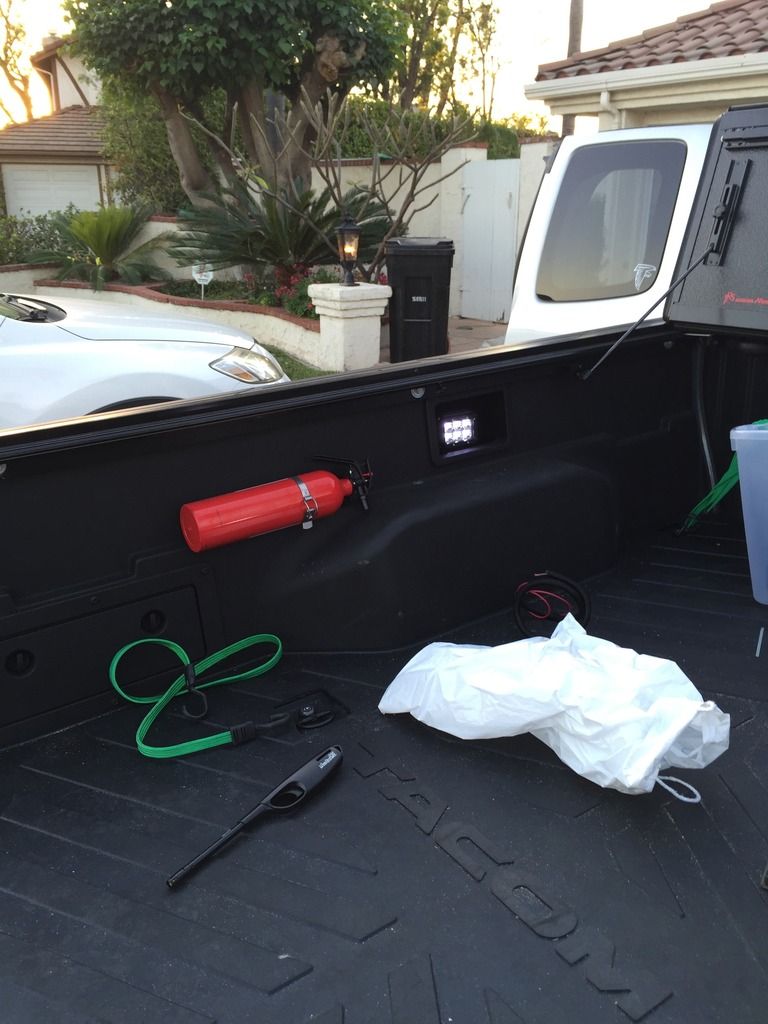 Thanks for checking it out! I'll update if I do anything else.