So I traded in my 2012 Scion XB Hot Lava 9.0. Little too low for me i didn't enjoy scraping on speed bumps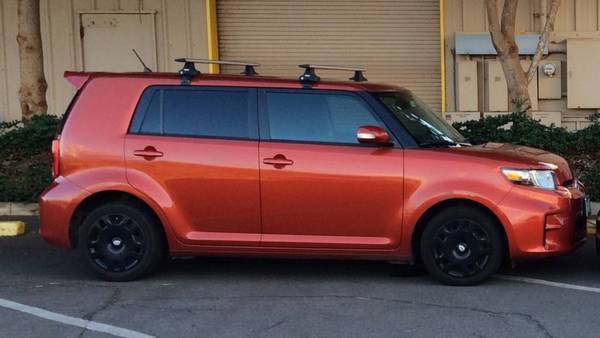 So i got this beauty! 2014 Toyota Tacoma TRD Off Road in Magnetic Gray Metallic.
Heres 2 generic pictures.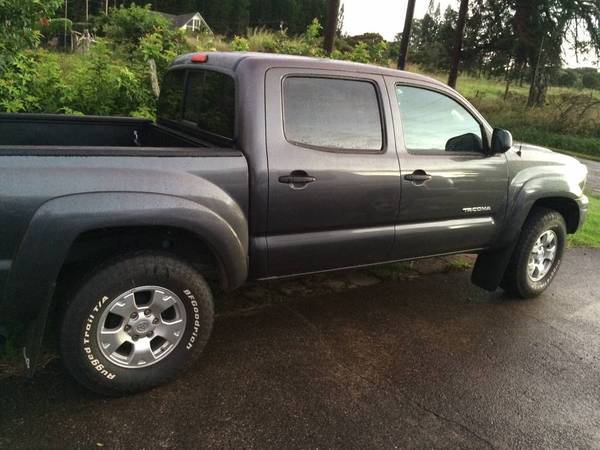 Heres some pics from my first little adventure with it. A bbq up on the mountain.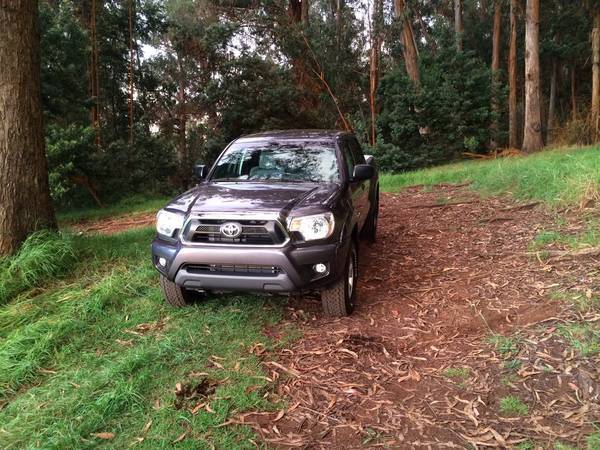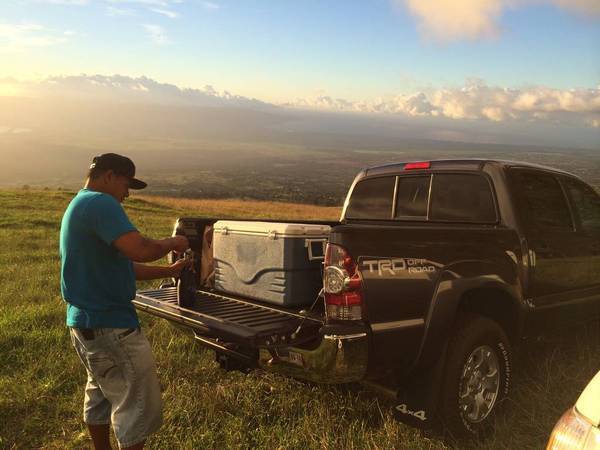 So stoked i love this truck.
So to get started on my mods. I wanted to get Method NV 17s with 265/70/17 Nitto trail grapplers and was quoted 2700 for rims and tires shipping to hawaii is ridiculous. I was like ouch... So i looked on ebay and nowhere shipped to hawaii for free. Then i found one company that did. I was able to purchase Method NV 17s but they only had Nitto terra grapplers so i went with those. Was 1600$ a big savings. But then the company said ebay made a mistake and i have to pay 700$ more in shipping or they wouldn't send my rims and tires. Which blowed so i talked to ebay support and they said i was in the right and since the company promised free shipping that i would get it or id get refunded, only thing i had to wait for the company to give them a chance to send per
ebays
policy. So long story short i ended up saving 1100$ but had to wait like 3 months for my rims and tires. Oh well heres some pics with them.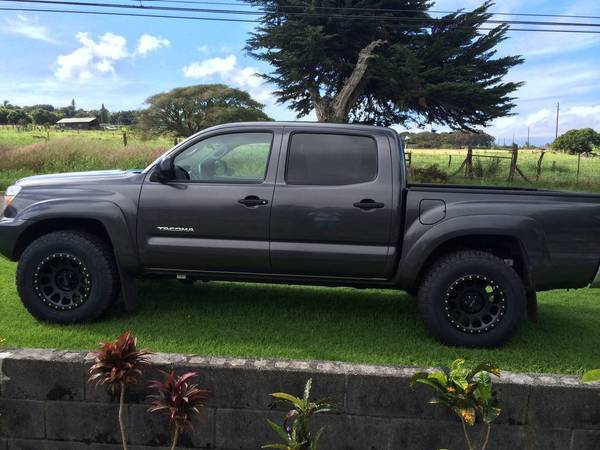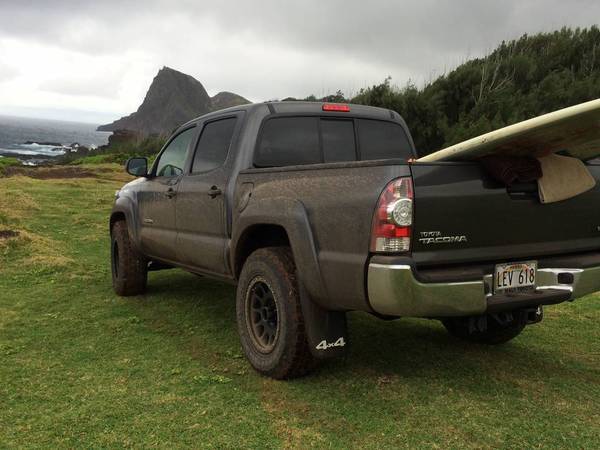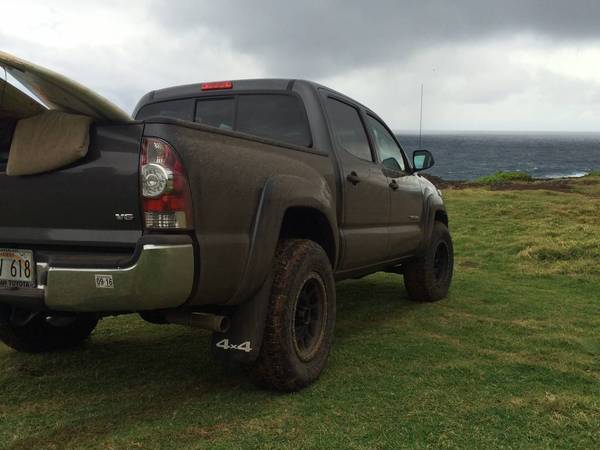 Then decided to buy a lift. Went with
ICON
stage 3 for performance and the best ride. Had to wait a month and a half for it. Hawaiian time lol...
So stoked once I got the lift though it was super stiff and truck drove different at first but after it broke in Oooh Lah Laaaaah. It soaks up washboards, potholes, and our horrible roads where i live. I definitely recommend ICONs to anyone wanting a great lift.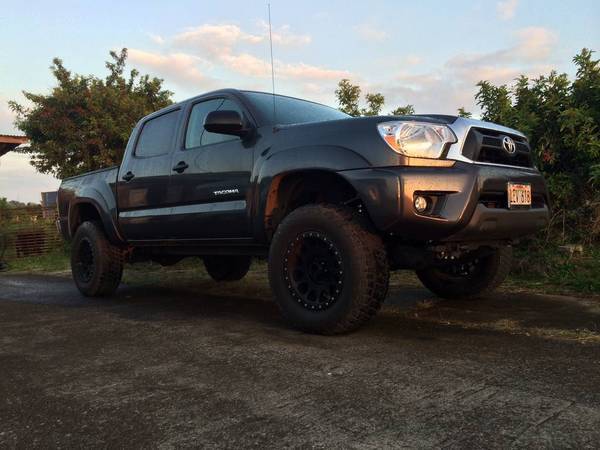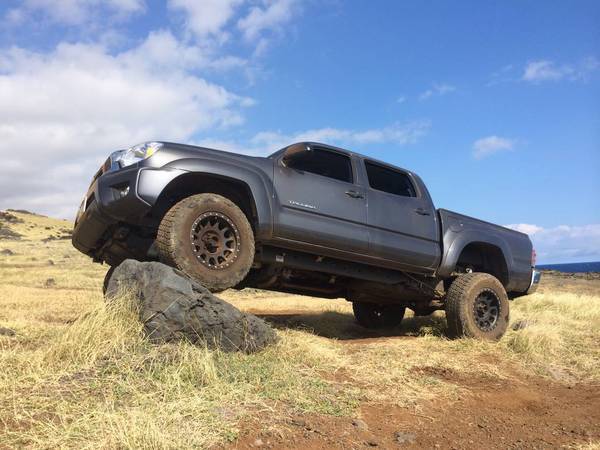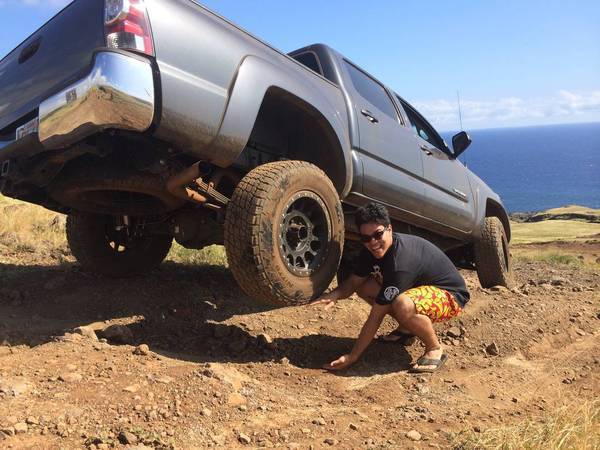 Craziest thing is the icons added so much more articulation that i can actually make my back tires rub at full stuff age. like here. Just barely rubbing the little plastic fender inside. Just enough to hear not any damage tho. And these are 32s Icons are epic.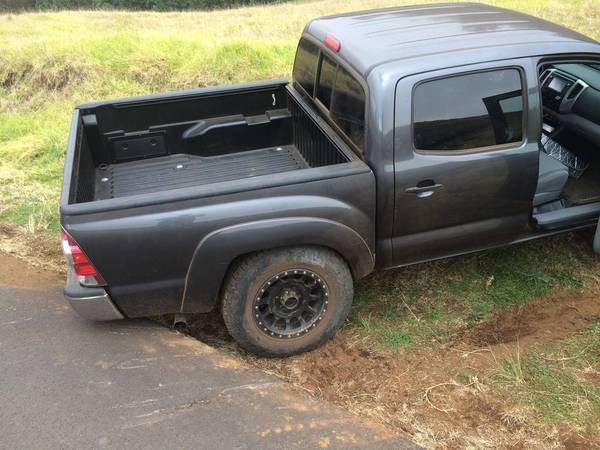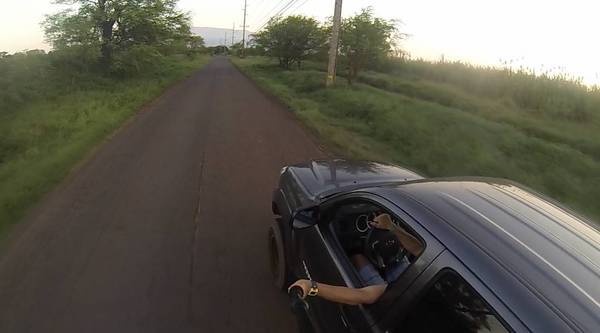 Got my
go pro
and have been filming and gonna try and put together a little video of some offroading on our little island in the pacific. Thanks for looking will update whenever i add stuff.
Next purchase SLIDERS!
The first video I've ever made and its my truck!
https://www.youtube.com/watch?v=p9b2...ature=youtu.be