So I was looking to pick up a truck after I started mountain biking since my 2015 Wrx was just getting to tight for space for all my gear and passengers. So this lead me to looking at pickups and since I love the look and style of the tacomas even though its a tad bit out dated I start looking for them. Long story short I stumbled upon this beauty on
autotrader
and I had to have it, especially since it came in my favorite color.
This was my 2015 Wrx I special ordered bat in Feb 14 2014, came in to my Dealership on April 15th. I miss the fun and misfit, boost of it but im glad i can have another type of misfit now in my 4x4 Baja Tacoma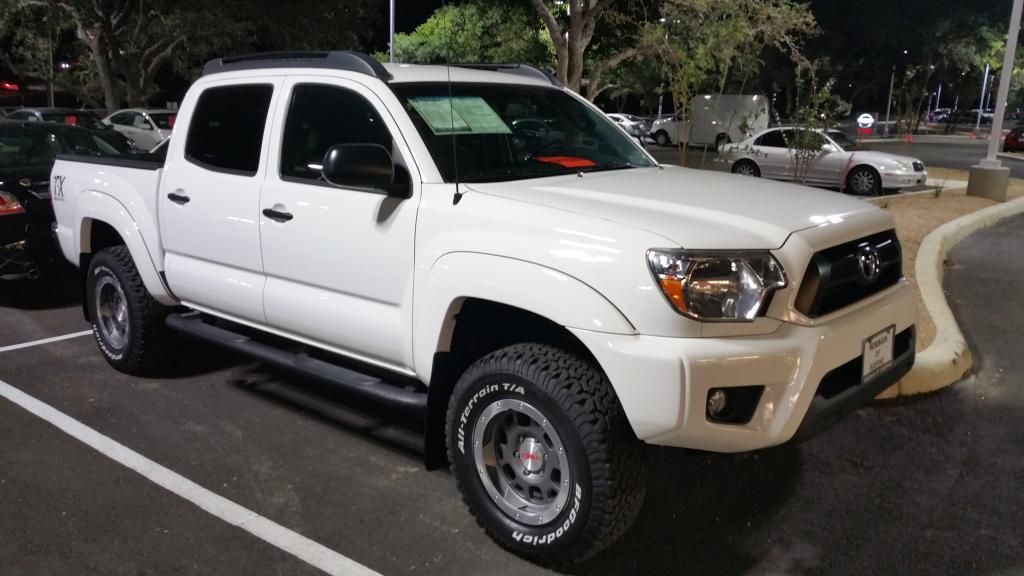 The Baja I purchased came with a sport grill and a roof rack already installed from the Previous owner, they had only put 17k miles into it which was great for me, barely broken in. Little did I know that the Baja package would have so many extras. Needless to say I test drove it and just fell in love with the look , the performance, and admired the potential....