Bought my 2015 Toyota Tacoma PreRunner in December of '14.
The only thing I've done to her is take off the mudflaps. I guess it's just an opinion, but I just hate the way that it looks with mudflaps on.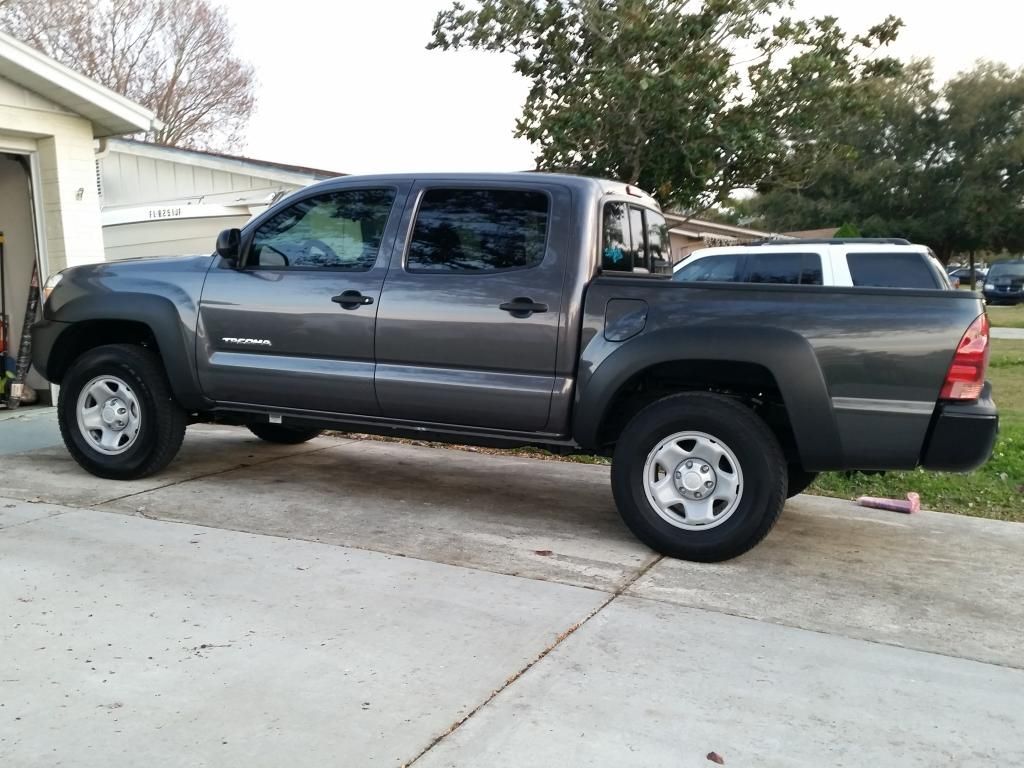 What's done now:
Removed mudflaps
Windows already tinted
Salt Life decal slapped on
Plans:
New rims and tires
Replace interior lighting with LEDs
Install hitch receiver
New antenna
Roof rack
Rack system for hauling kayak
Backup camera
Sliders
It's not going to be a crazy build like I've seen on here (even though TW has given me some crazy ideas). I'll mainly be using it to go do light off-roading, hauling the kayak around, and doing some tailgating. I figure I would go ahead and document it.