Hey,
This thread is mostly to document the slow progression of my build. Hence the name the "turtle build". It has been exceptionally slow.
It all started in 2009 when I purchased my 2009 DC SB Manual Sport Tacoma.
Since then I have been scouring this website for ideas, suggestions and advice.
Although I am not an avid poster on here, I visit almost daily. Thanks to the community for your advice and sharing your knowledge.
Overall, my goal is to have a clean and capable rig.
The short list:
Specs
2009 Tacoma TRD Sport 4x4
double cab / short box
Suspension
OME 885's
sport shocks front and rear
Dakar leaf pack
Light Racing UCA's
Wheels
Stealth Custom Series - SCS 6's
285/70/17 Goodyear Duratracs
Exterior
Leer Cap/Topper (coming off soon)
Interior
Weathertech
floor mats
Okole seat covers
Future Mods/To-do list
(no order)
-debadge or plasti derp emblems
-install my Homer Taco grill (hence the slow build - had it for an embaressingly long time)
-add a front skid plate - not sure what kind yet
-paint rotors and drums black
As it sits as of March 2015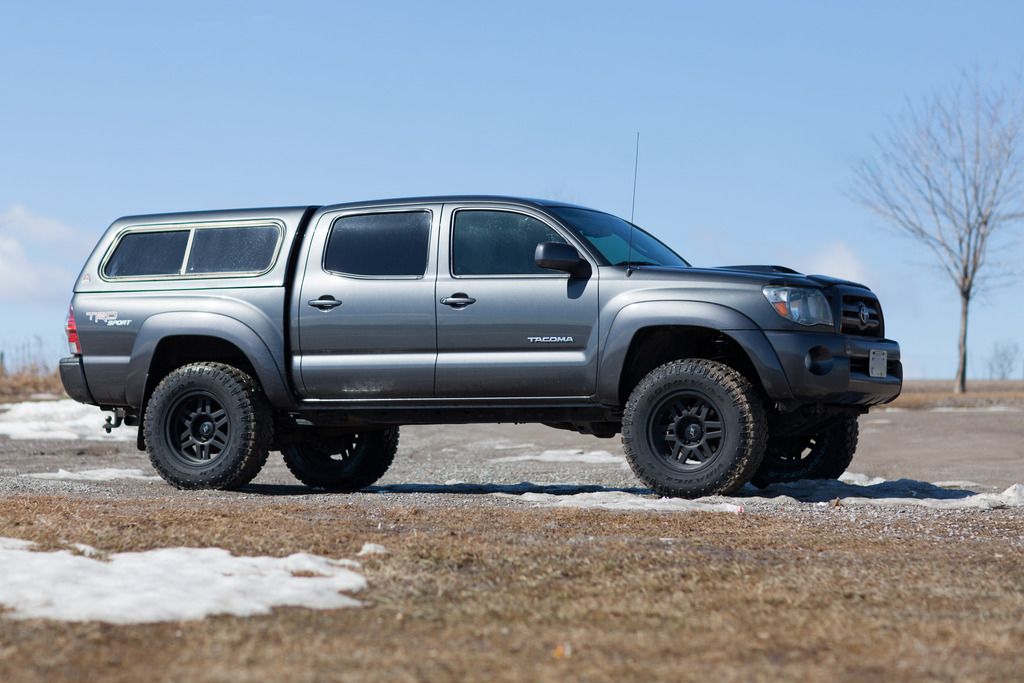 I don't have too many photos of when I first got it. But this is a photo before any major changes. Pre lift, wheels and tires.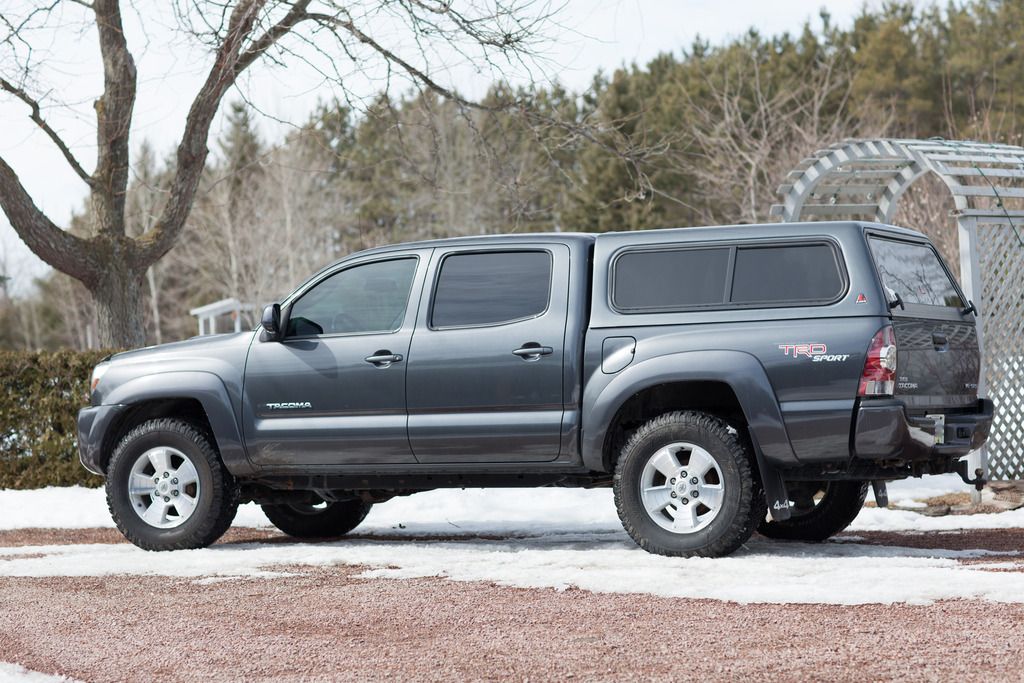 After lift and before SCS 6's and 285 Duratracs
Thanks for looking. Hopefully I will get things moving a little quicker than in the past.