I thought I'd start one of these things. Not really sure where its gonna go. This isn't going to be much of a build (yet) but more of a thread for me to track any stupid things I do with the truck.
I got the truck in November (2014) with a hair less than 70k miles on it. I've always wanted a Tacoma and time finally came that I got my own. I love it and I don't think I could ask for anything more. It's my first real 4x4 so hopefully I can stay out of trouble with it.....
Here's how it looks today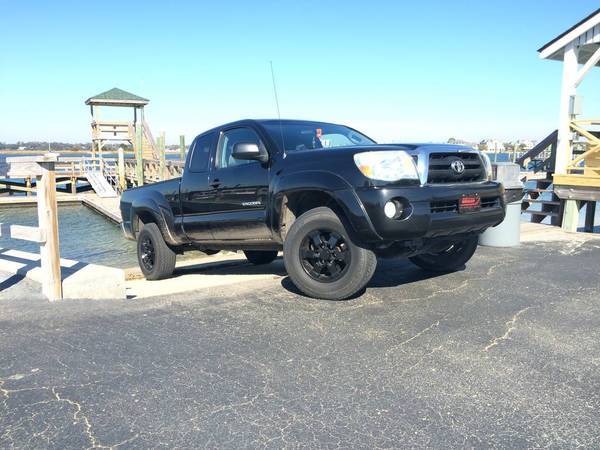 2006 Access Cab SR5
V6 4x4
Manual transmission
Interior:
Weathertechs
Sand
Sweat
Exterior:
Mudflaps removed
Toyota, SR5, V6 emblems removed
Wheels/Tires:
16x8 TRD Team Trail...knockoffs (F***!!!)
Cooper Discover H/T 245/75/16
Future:
Cooper S/T Maxx
Billies
New headset
more dirt
Any ideas anyone has for cheap mods or any suggestions let me know (I'm on a budget, the grocery store doesn't pay well...). Thanks for checkin it out.
Other vehicles I've driven in my short two years...
2004 Honda Pilot
Got it as a hand-me-down from my mom when I turned sixteen. I was a super car. Beat this thing to hell and ran it into a pole...however it never broke down, despite the multiple times I almost drowned it.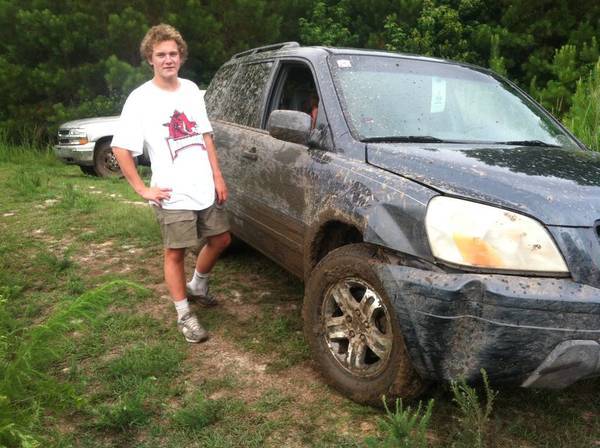 2004 Toyota 4Runner SR5 4x4
My sisters car. Drove this for a couple months while she was in Argentina before I got the taco. She wasn't too happy when she saw her baby caked from head to toe...