Well here is my truck about 9 months after I got it. Started out with clearing the headlights out, throwing the 5 piece billet on, Downey 3'' Coilover Setup, aal, and Kumho 285 tires on stock rims. I also picked up a used grey TRD skidplate and painted it black.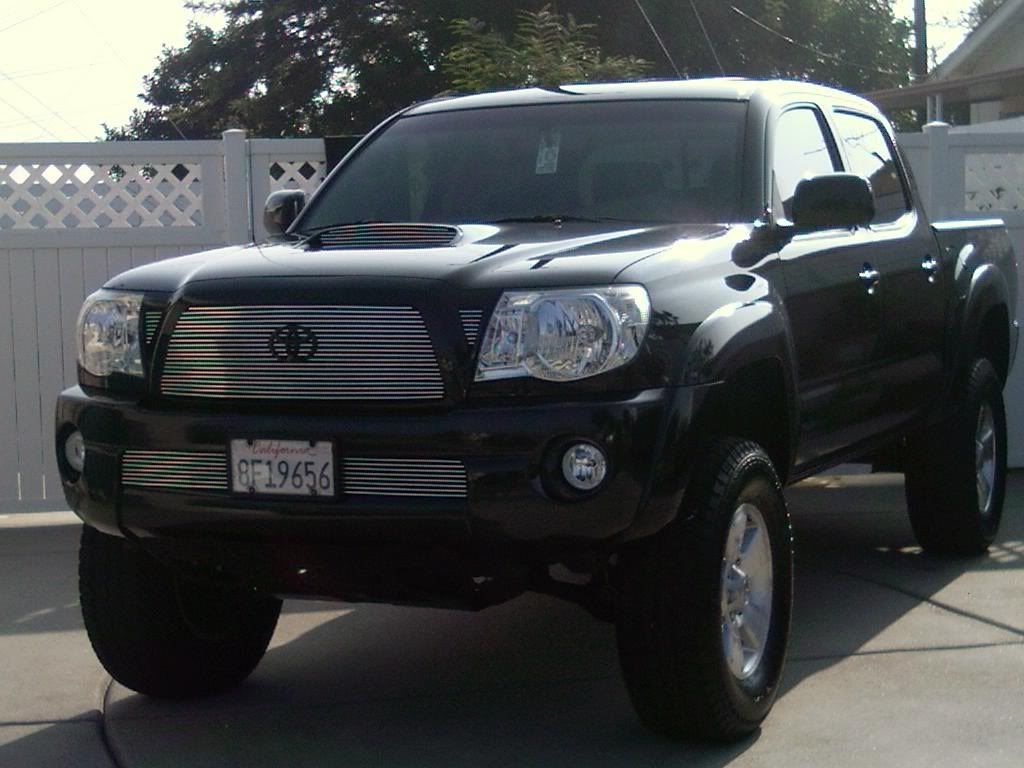 Didn't do much to the outside for a while but picked up a Volant Intake,
Weathertech
Mats, Aero Turbine Muffler and Wet Okole seat covers.
Then I scored a set of Allied Spindles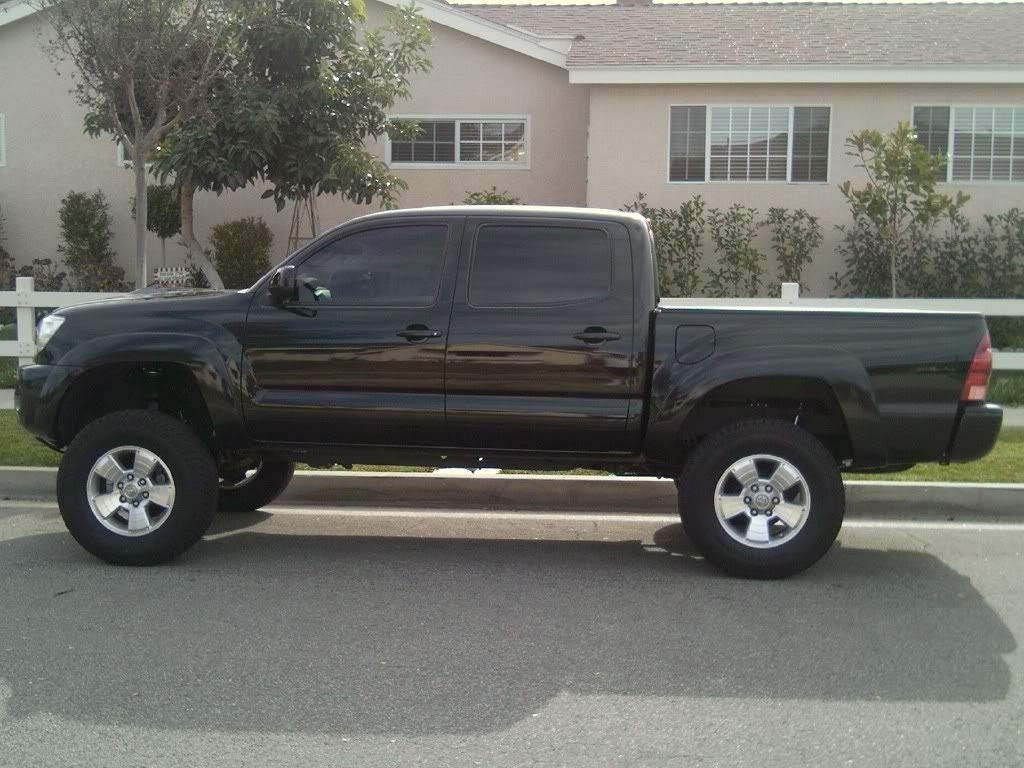 Now with the spindles installed I was running spacers so the stock rims with 285's weren't rubbing the spindles.
This was a good excuse to buy new rims.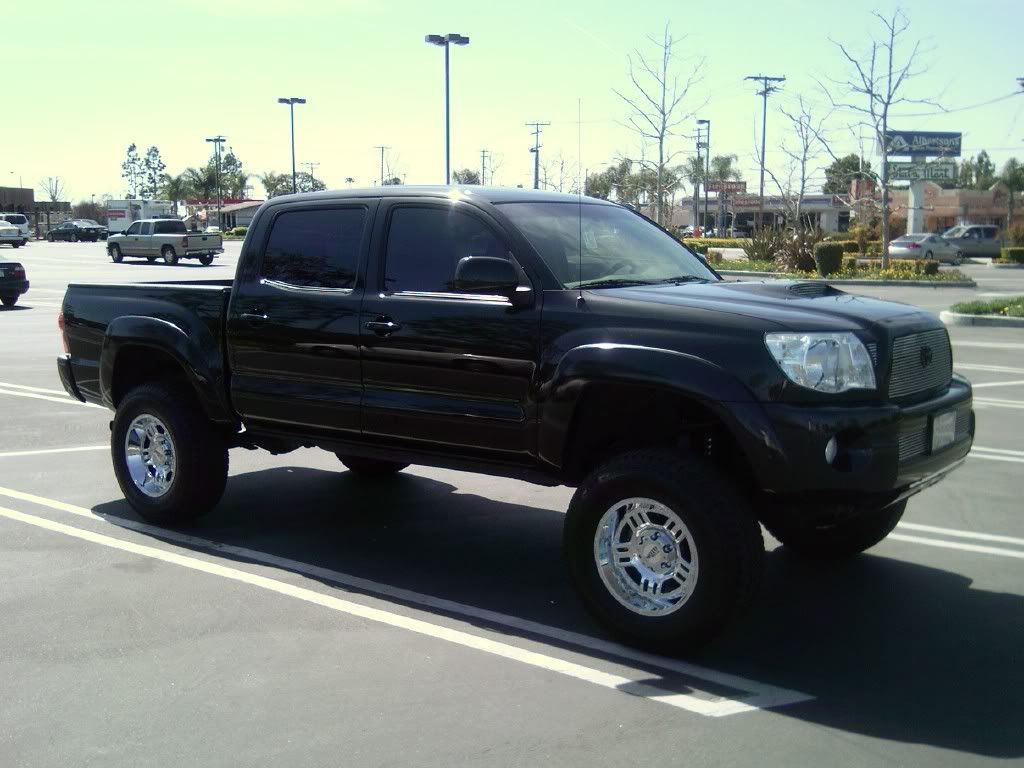 After the new rims I mounted some Hella 500's behind my billet grill. The billet was nice for a while but I was ready for a change so I recessed the grill.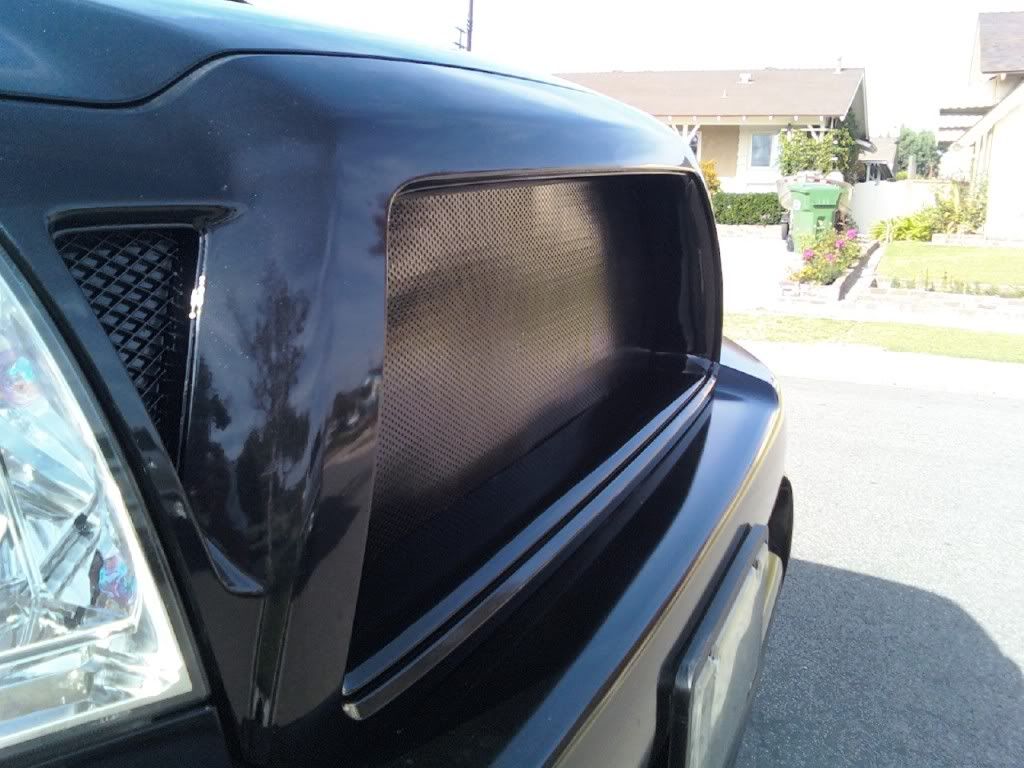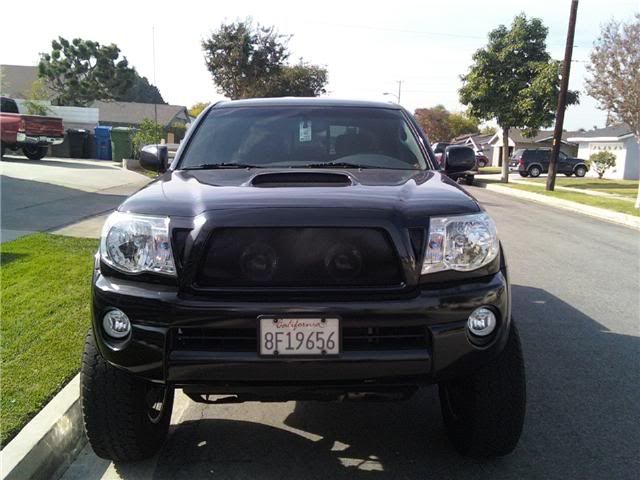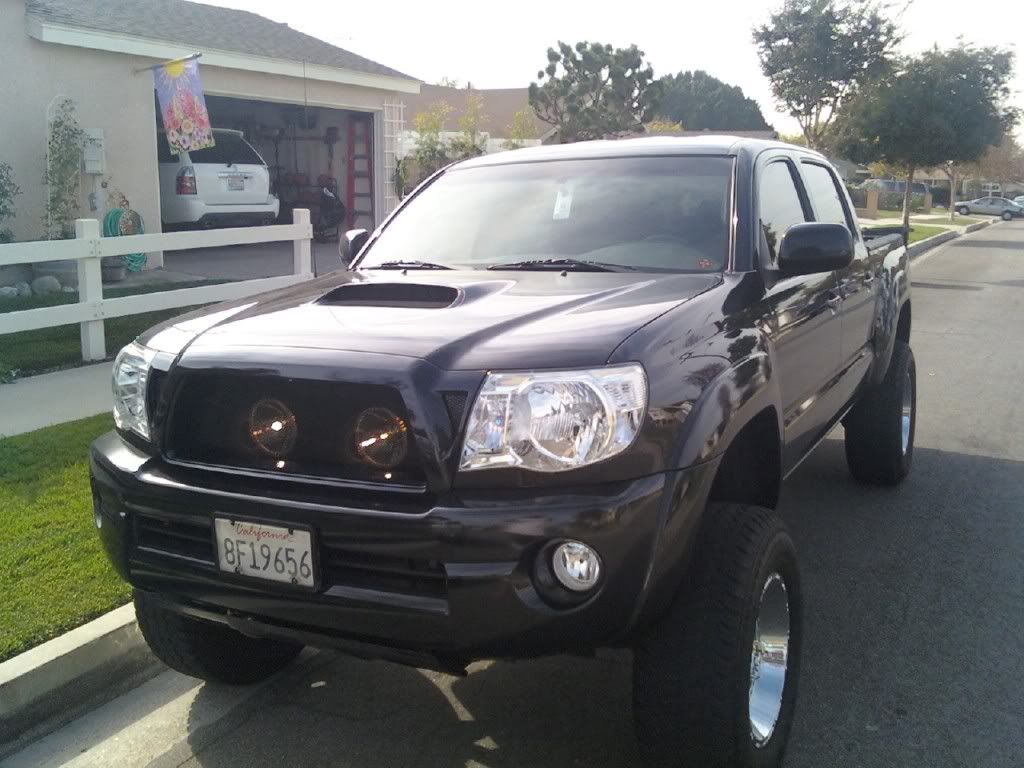 Now that I recessed the grill the chrome wheels looked out of place so I just recently bought new wheels and tires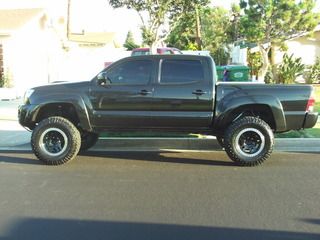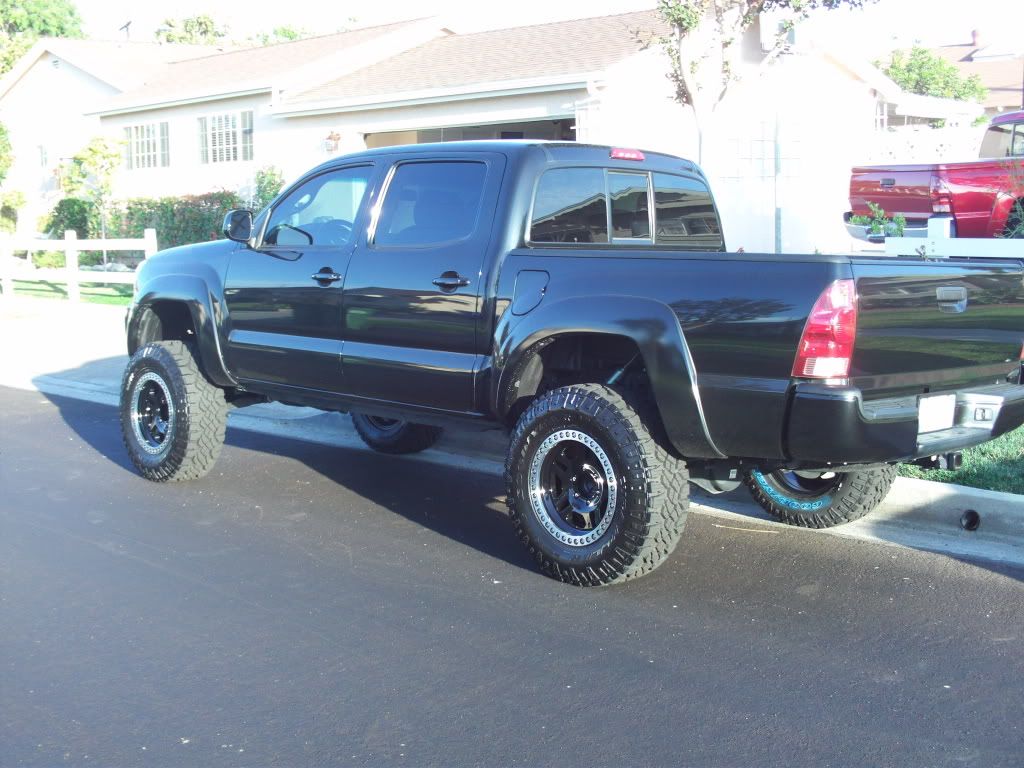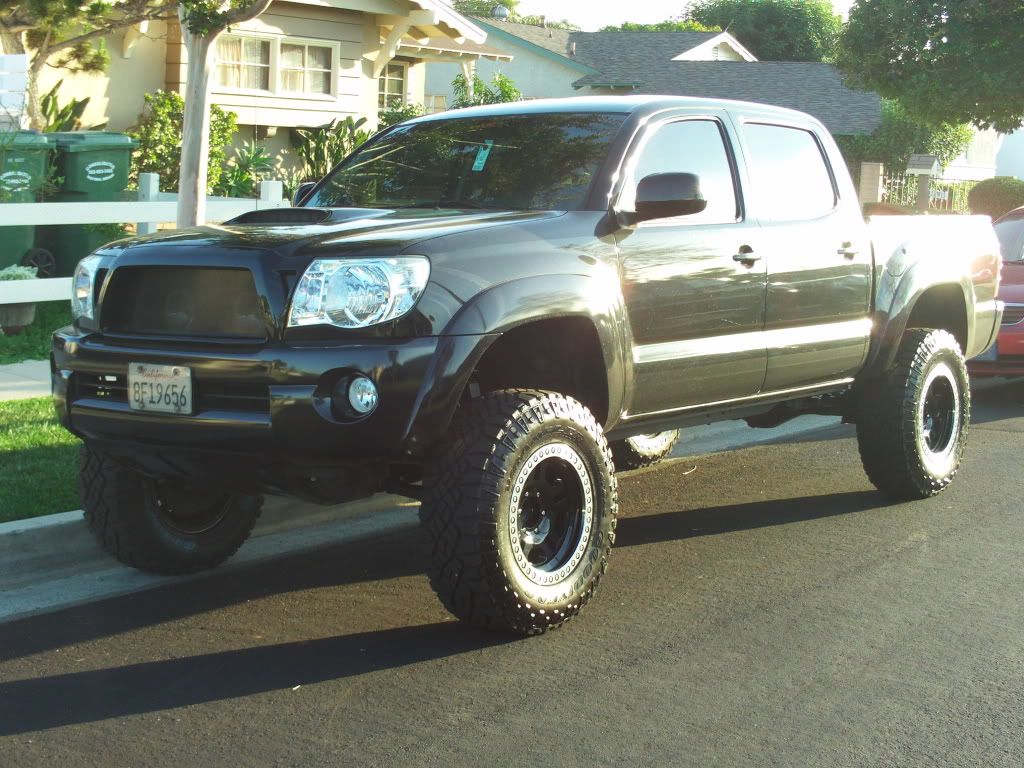 In the last couple weeks dgerm hooked me up with a headunit so I started swapping buttons.