Project: Snake Eyes
Bought a BSP Double Cab 4X4 Sport in Jan. 2008 from SOMD Toyota.
Jan. 2008:
Removed Pinstripe.
Oct. 2008:
By this time i had added tint, AVS Vent Visors, BHLM, Westin Oval Tube Steps, Painted Front Emblem, Ruff Country
Tonneau
, Altezza Taillights, and had partially debadged it.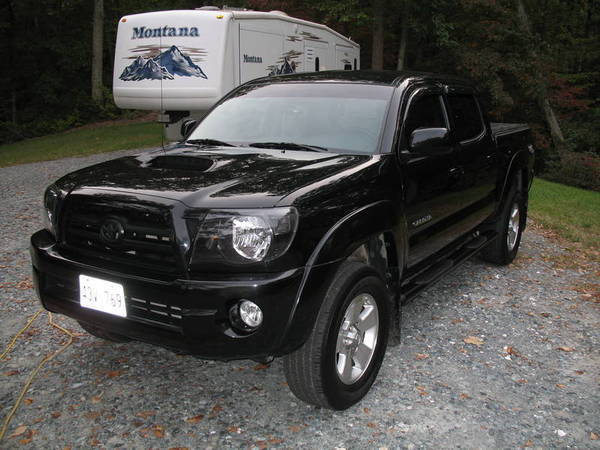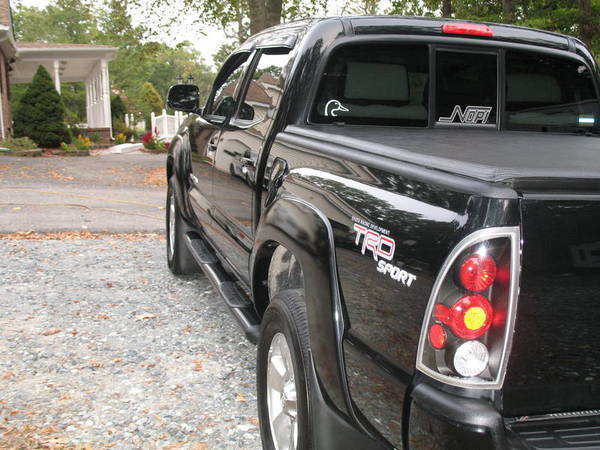 Dec. 2008:
Fully debadged the rest of the truck.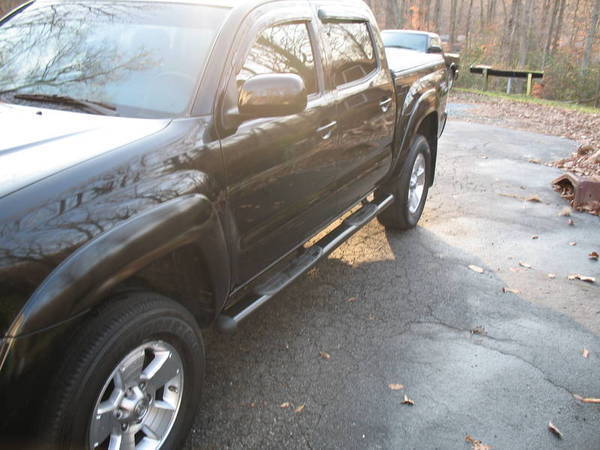 Feb. 2009:
Installed Angry Eyelids, Painted A/C Controls and Shifter Cover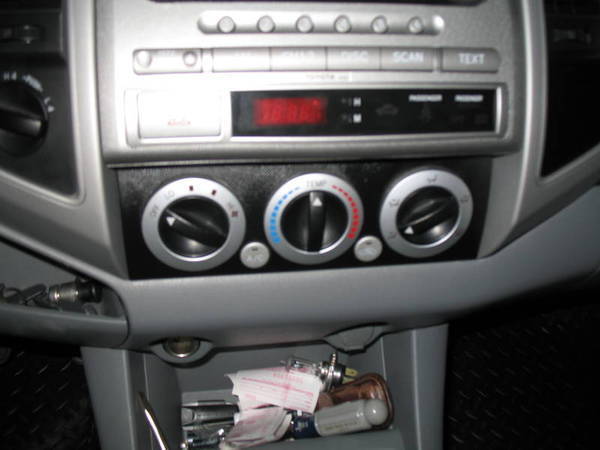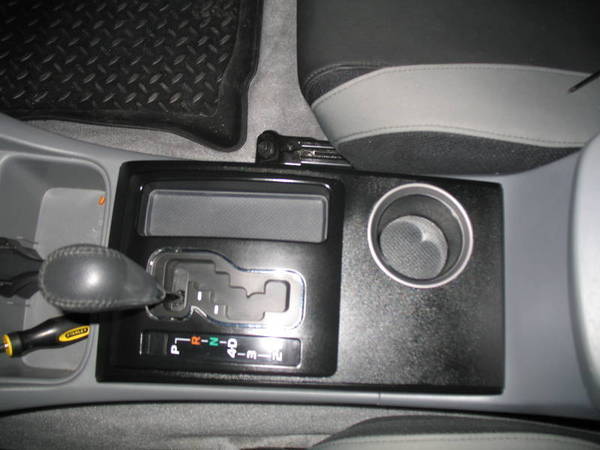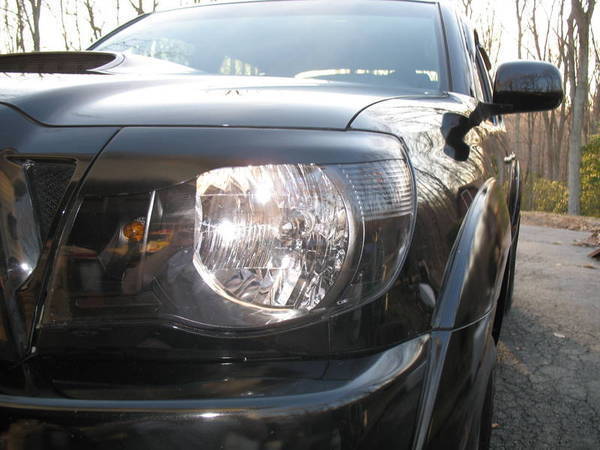 Mar. 2009:
Finally installed Sockmonkey Decal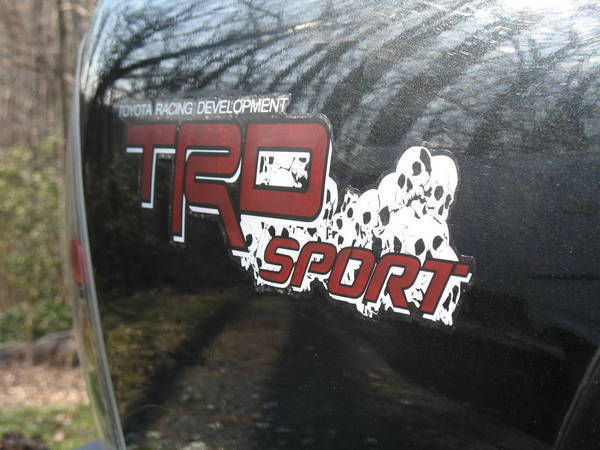 Apr. 2009:
Installed Grillcraft Upper and Lower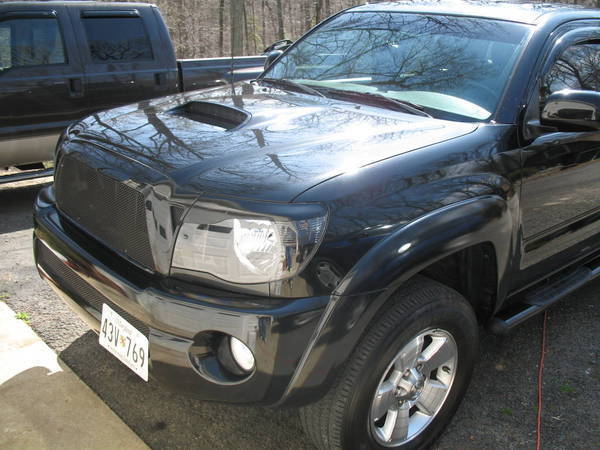 May 2009:
Installed
Toytec
Ultimate Lift, 17x9 XD Revolvers, 285/70/17 BFG KM2's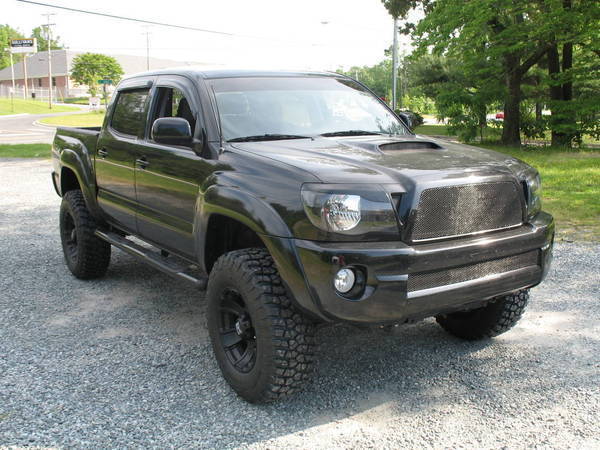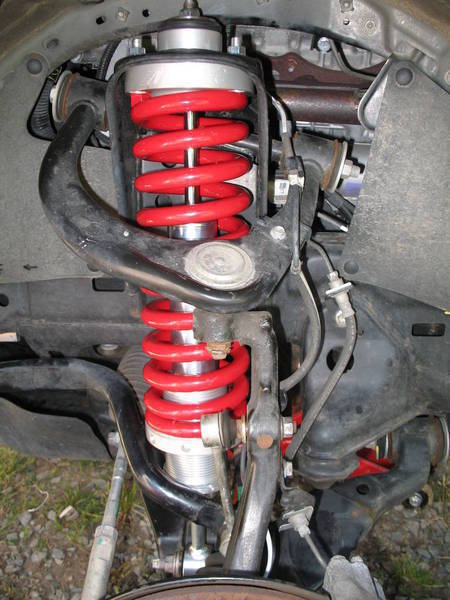 July 2009:
Painted A/C Vent Trim and Installed
All Pro
Bumper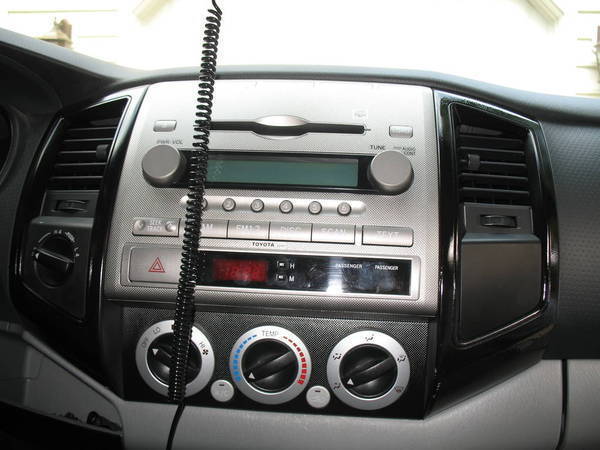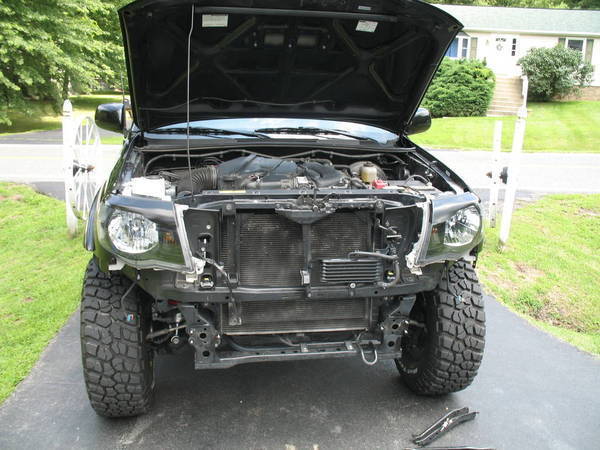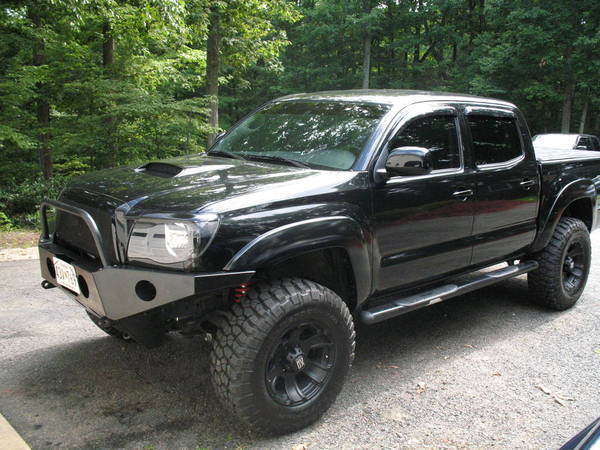 MODS NOT SHOWN
TRD Front Seat Covers
Coverking Rear Seat Covers
Husky Floor Liners
Tacoma Rubber Bed Mat
Silverstar Ultra Headlights
Scanguage II
Tinted Third Brake Light
Thanks:
I would like to add thanks to everyone who helped and gave me good suggestions on here. I wouldn't have gotten this far without them. Specifically silver07taco(kyle) and Redz(Red) without them the lift might not have gotten on. And for Kyle sellin me his bumper. So again Thanks.