First off, thanks to everyone on here for the tips and help. This is a work in progress and I still have a long way to go to finish it but here is what I got so far. Tell me what you think.
Just added the Bushwhackers to help out with throwing debris down the side and messing up the paint.
Devil horn for now but I'm going to do an upper and lower Satoshi after I install the super charger in Dec.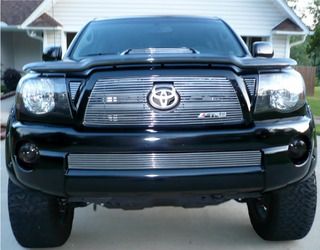 I cleaned off the "LEER" logo off the back. I think it looks a lot cleaner now. I'm also thinking about debadging the back except for the "tacoma" since it's silver and want a little contrast then solid black.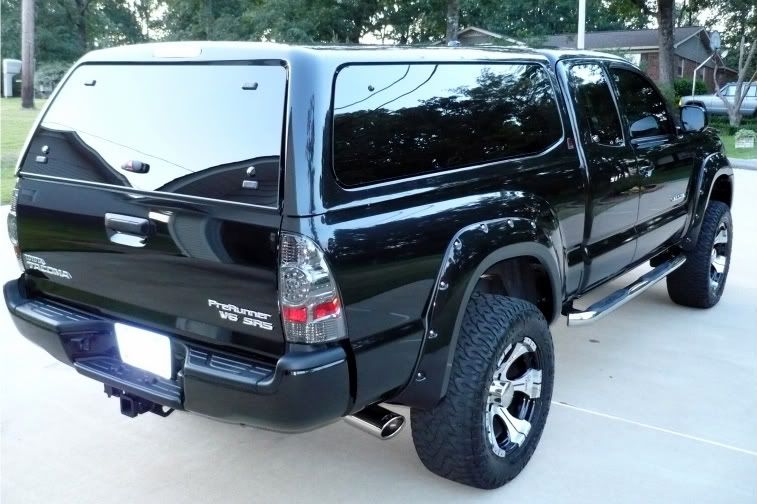 This is a poor pic of my W/O the TRD is in red not pink
I don't know why anyone wouldn't want hood struts, they make working on these things so much easier.
A closer look at my custom CAI. I'll redo the TRD logo on my CAI box again but it'll work for now.
The paint on my engine cover is Krylon for plastic Black textured shimmer. I put it on first for texture then the metalic silver on the logos and the charcoal stripe last. The screws that hold it on were painted with OEM touch up paint. The Krylon black looks close to the sand pearl in the sunlight and you can see some of the flake in this pic.
Thanks for looking at my pics.