I have 2009 White Double Cab SR5 Prerunner that I was so fortunate to receive in March. Since then I've been slowly saving money to make the truck more my own.
Here's the most recent picture of it: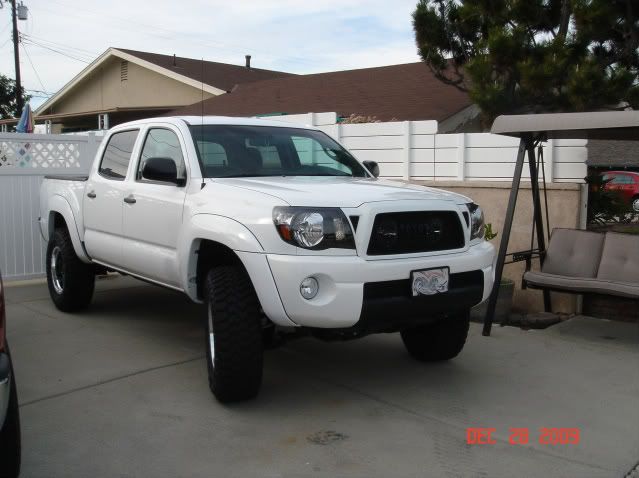 And this was on day one:
1) Add the hose clamp to the tailgate.
2) Debadge the truck
3) Buy a color matched grille surround
4) I scored a billet grille for cheap so then I used 3M Rubberized Coating to black it out.
5) Sockmonkey then hooked me up with the lower bumper vinyl.
6) I then got a killer deal on some TRD 16'' Offroad Rims with tires that were blacked out so they only needed minor touch ups.
7) For my bday I got a set of Bilstein 5100's and currently have them set at 2.5'' up front.
8) more mods thru out thread
I'm taking suggestions on what I should do next. So let me know what you think!