Ok. It's a work in progress of course but here is what I got so far. Sorry in advance for any crappy camera phone pics. I got a good digital camera now, so all the future pics will be good.
First day I got her.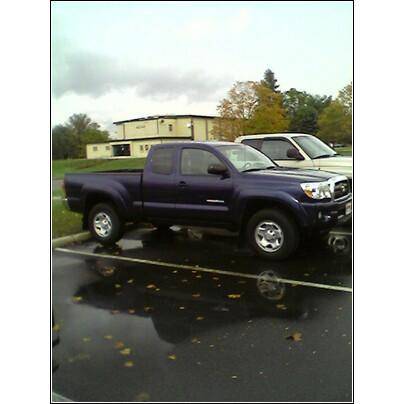 Hunter Bull bar w/
KC Hilights
100w Offroad lights
Smittybuilt
Nerf Bars and in channel rain guards and mudflaps removed
3"
Toytec lift
, Helo he842 16x8 wheels, BFG KM2 285x75x16, Light Racing UCA's getting installed today. Valley hitch on order. More pics and mods coming.