Well since everyone is making build threads I thought I'd join the club. I have a 2009 TRD Off Road 4x4 Access Cab, I bought the truck new in August 2008 with 5 miles on the ODO. I bought the truck as sort of a present to myself for getting out of the Marine Corps after 5 years of service. I traded in my 2002 4Runner and used the money I had from my last deployment to buy the truck outright.
Here's how she sits today - 01.14.10:
They day I bought her - 08.26.08: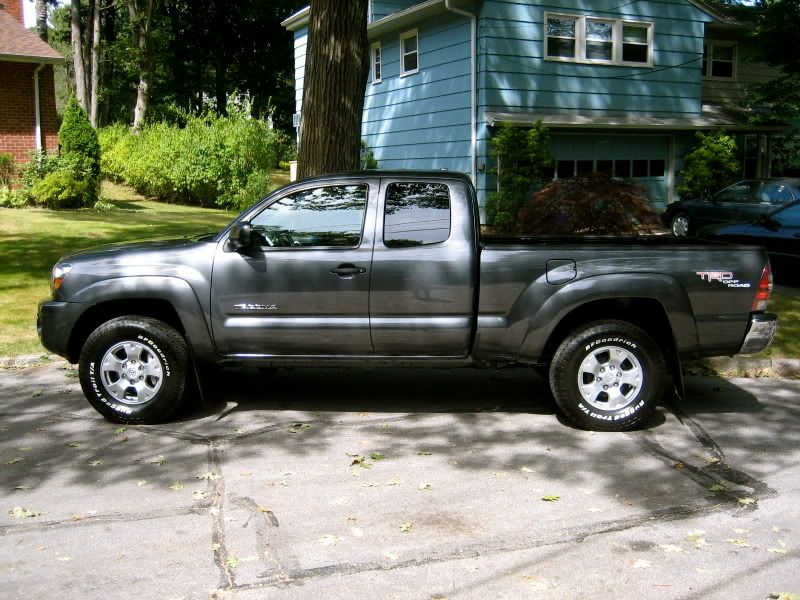 First time off-road, Catskill Mountains, Upstate NY(its hard to find places where I live) Oct 08:
UWS low-pro black tool box was my first mod in Nov. 08, great toolbox and I would definitely recommend it to anyone looking for a toolbox: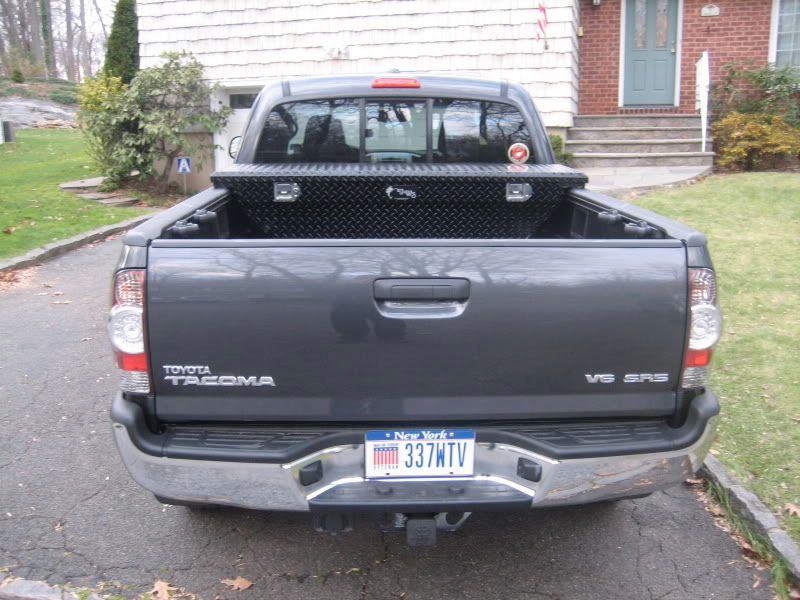 Orange cat mod
, circa 08':
Rugged Trails wore out their welcome in March 09, replaced with BFG All Terrains in 265/75/16 - great all around tire:
Painted wheels flat black with Rustoleum Hammer finish black spray paint in June of 09: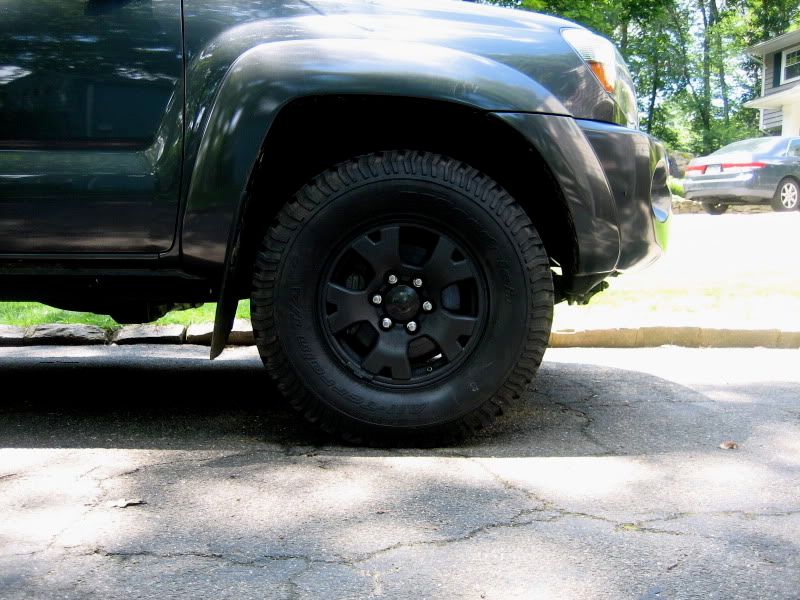 After owning her for one year I decided it was time for a lift, OME complete 3" kit from
Toytec
. I also totally de-badged the truck around this time - July 09:
A little stuck down in SC...
Completed Mods:
OME complete 3" Kit (Front N140S shocks, 885 coils, Rear N182 shocks, Toytec AAL, top plate spacer)
BFG All Terrain KOs 265/75/16
Pro Comp 7089 16x8 wheels
Shrockworks sliders
UWS Low Pro Black Toolbox
Husky front and rear liners
Vent Visors
AFE Pro-Dry S
OEM Bedmat
Tint - 5% Rear, 35% front
De-badged emblems and stickers
Future (aka if and when I move to a more "wheeling friendly" area) Mods:
Total Chaos UCA's
All Pro
front bumper
265/75/16 BFG MT KM2s
Thats it for now, thanks for looking.