I bought an 2008 Tacoma D-cab TRD Pre-Runner, back in May 08.
Stock: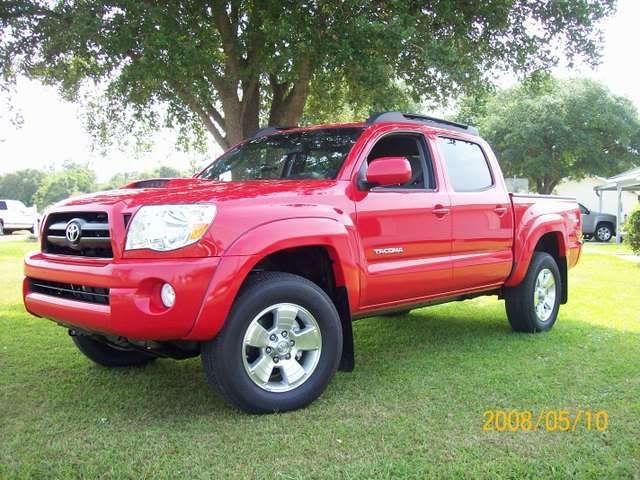 The only thing I did to it when i first got it was tinted the windows and K&N replacement filter.
Tinted windows:
Then about one year and a few months later, I sold a atv to do some mods. to it.
I put the
Toytec
Ultimate Kit: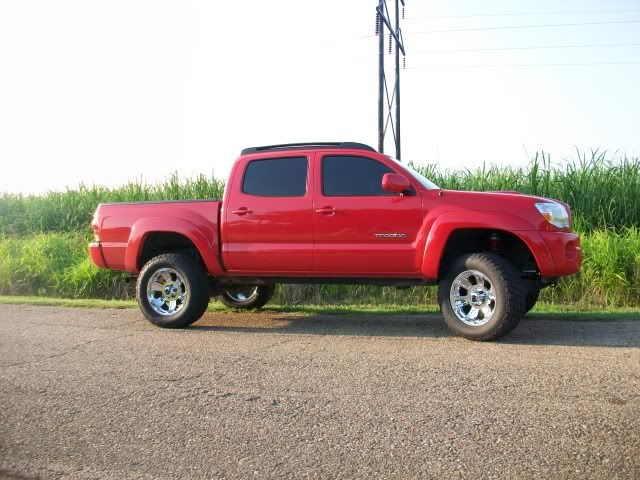 I went with the Nitto Terra Grapplers(285/60/18), and the XD Revolvers Chrome(18X9):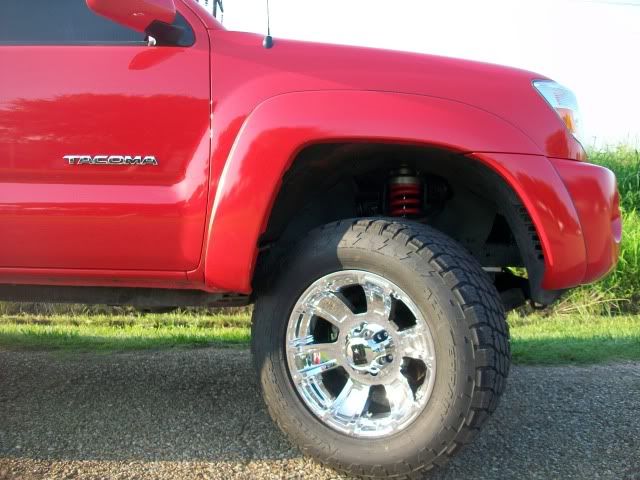 Total Choas UCAs and painted brake calipers: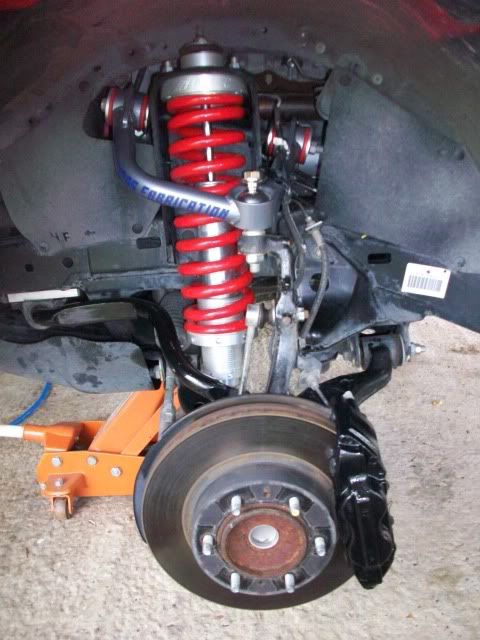 Got the
WeatherTech
FloorLiners in:
(Front)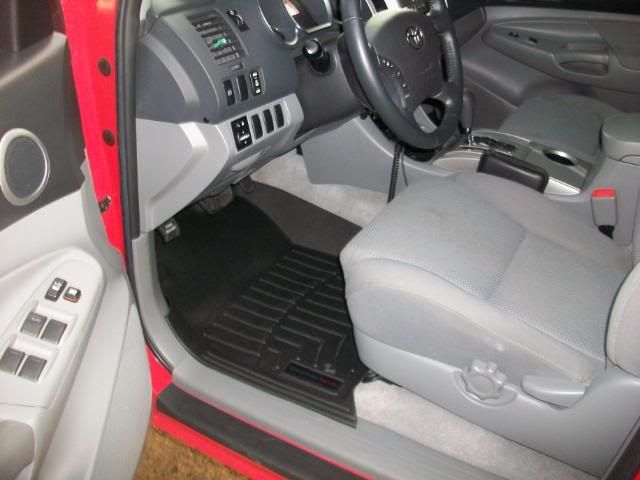 (Pass.)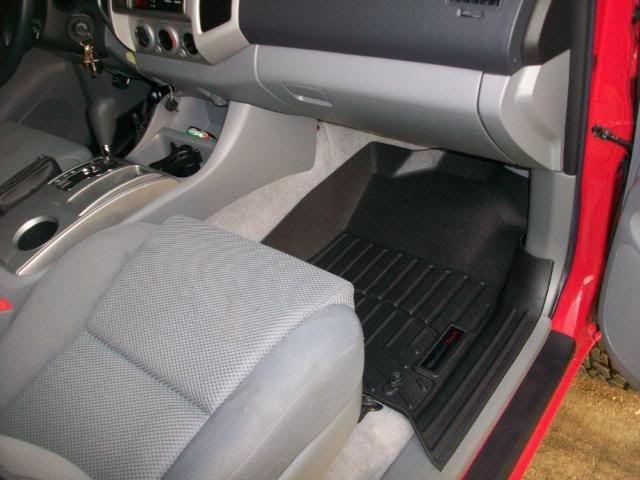 And Rear..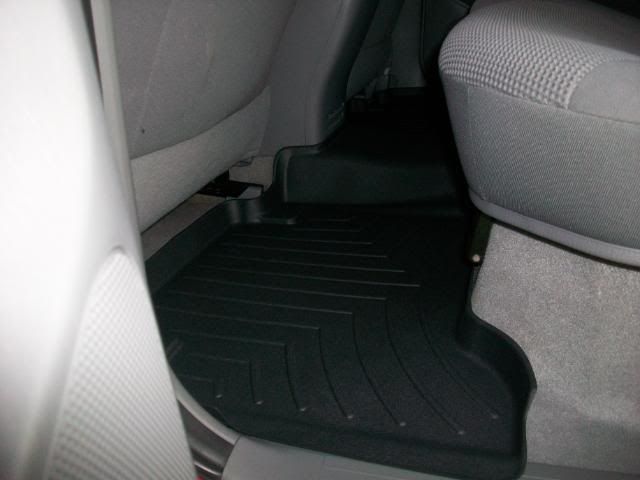 Got the Mag Lite mod, did 3 D cell and the AA cell in console and my knife holder: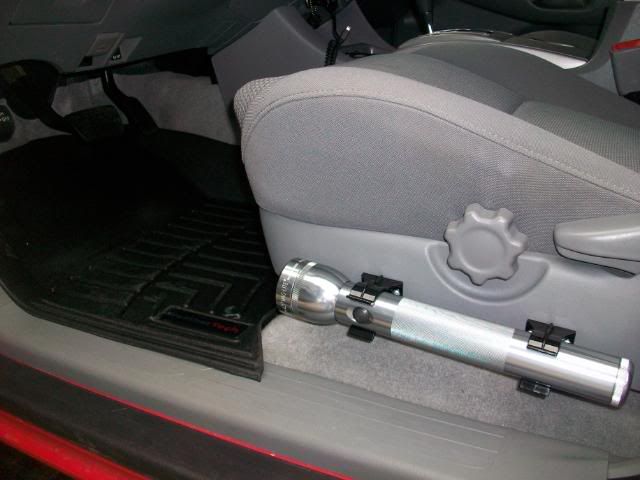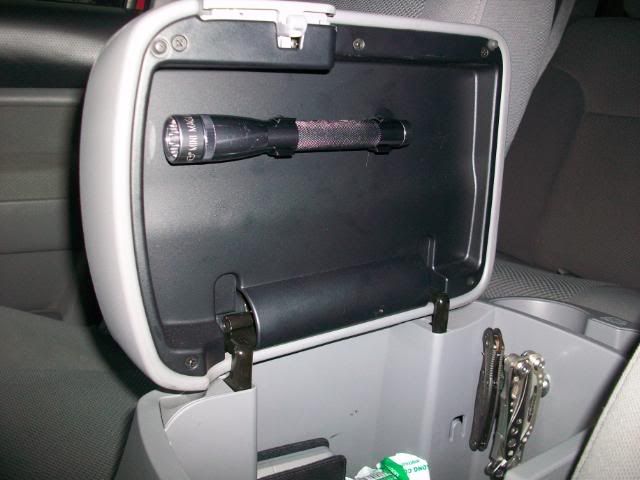 I also got the Fog Light anything done, again thanks Luke.
Now with black revolers b/c chrome SUCKS...and painted emblems....