A few people have asked, so I figured I would post a build thread on my Tacoma. Well it all started in September of 2006 when I bought a 2006 TRD Off Road double cab. I wanted to start with a mild small lift and maybe add some slightly over sized tires for occasional hunting trips. I have learned a lot along the way and I never dreamed my truck would turn out the way it has. Overall I could not be more happy. This truck seems like a never ending project thanks to all of the wonderful people on TW who continue to post creative mod ideas and extensive reviews. I hope you guys enjoy all of the pictures and please let me know if you have any questions.
How I Left her:
Only 3,000 miles and on our first hunting trip: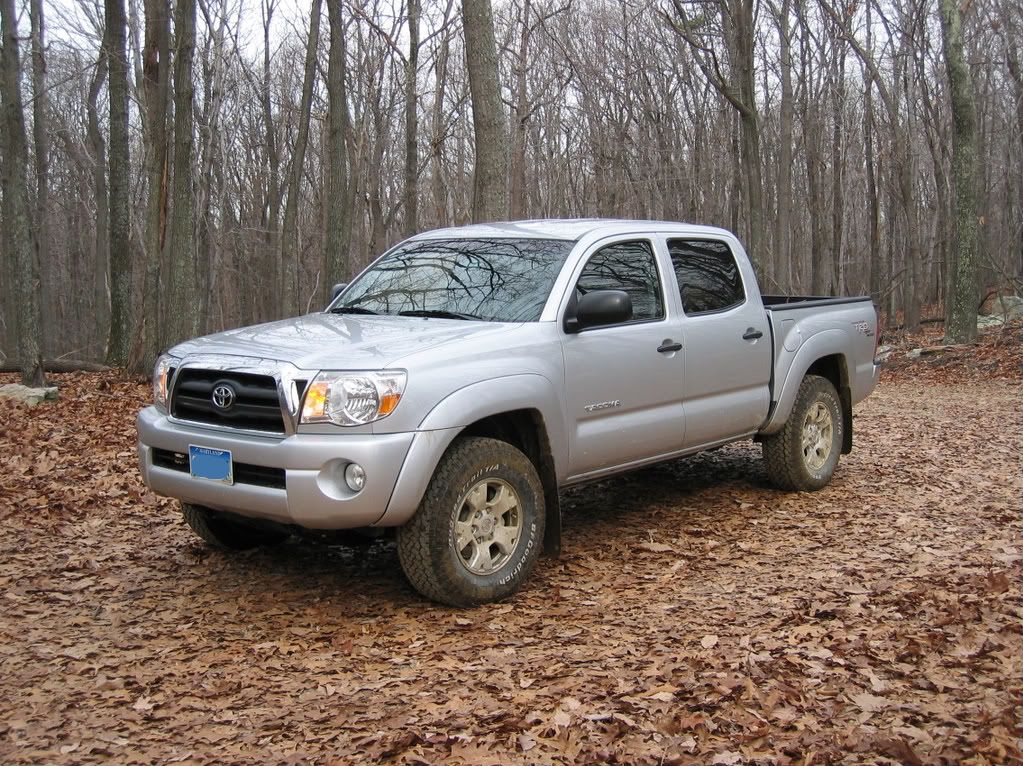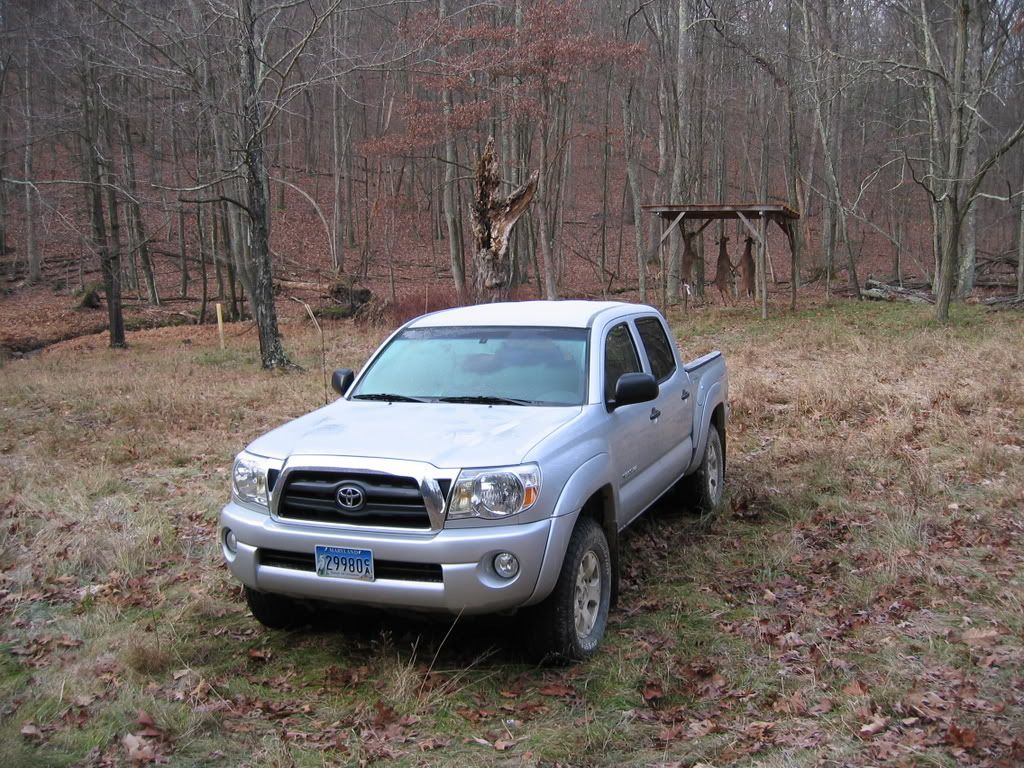 My first mod was to add PIAA Super White bulbs in the fogs (modified 9005 bulb) and headlights.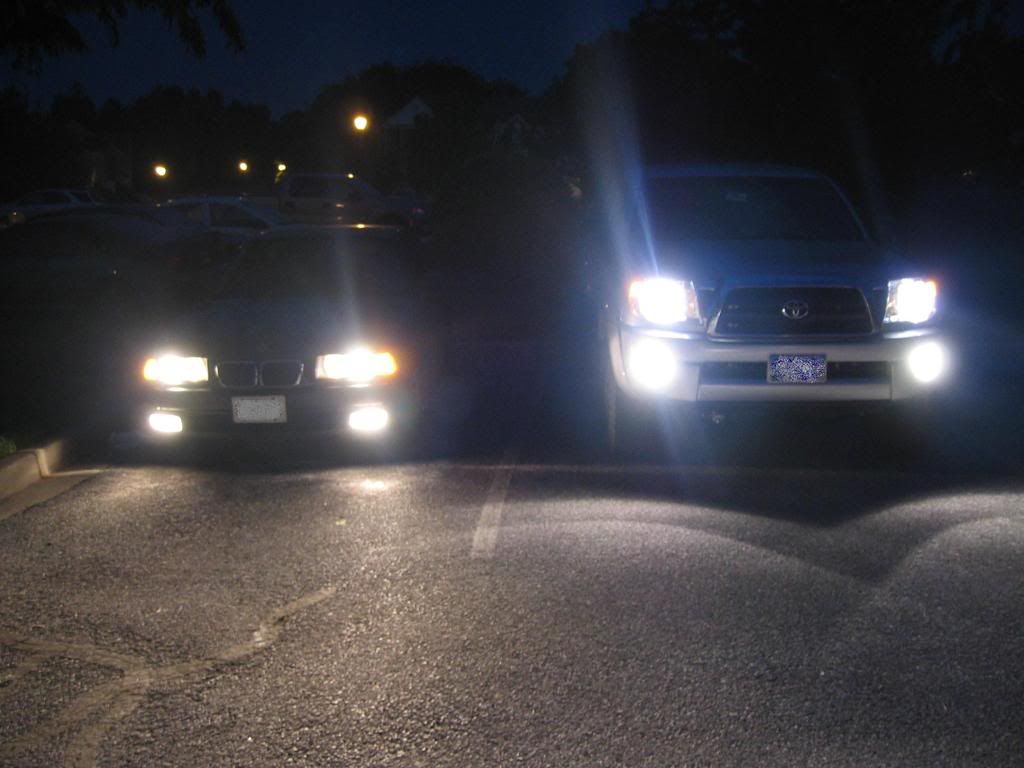 The second mod was to add a Hi-Lift jack: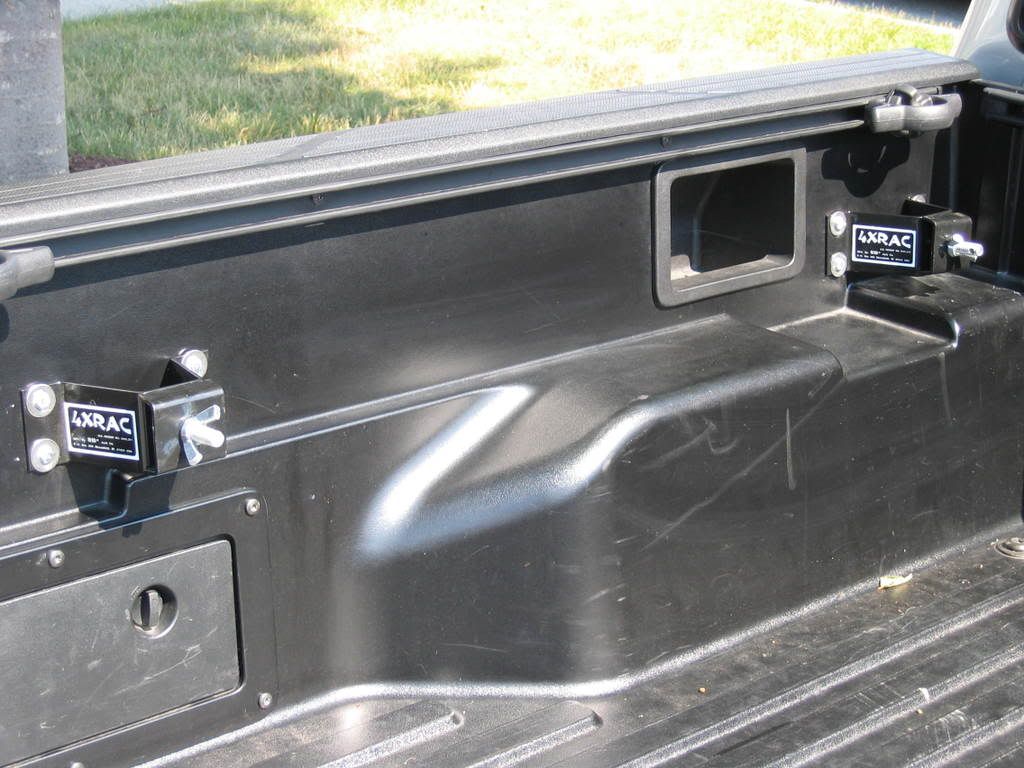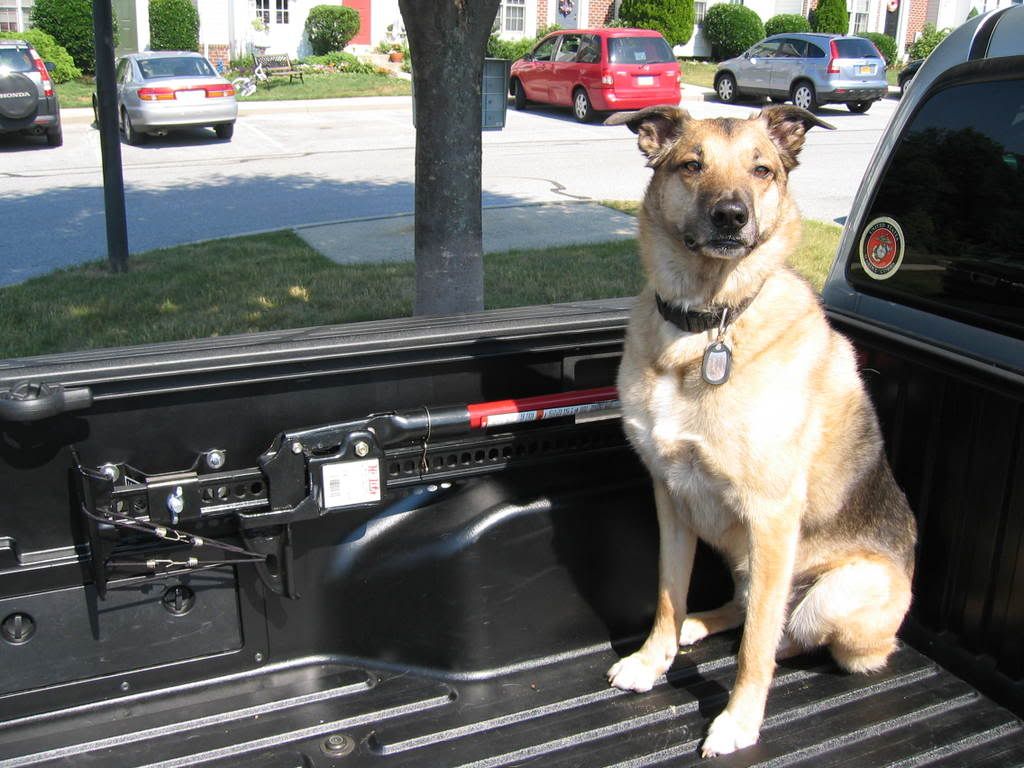 My black jack rusted up really fast after a cold salty winter so I sold it and replaced it with an upgraded version.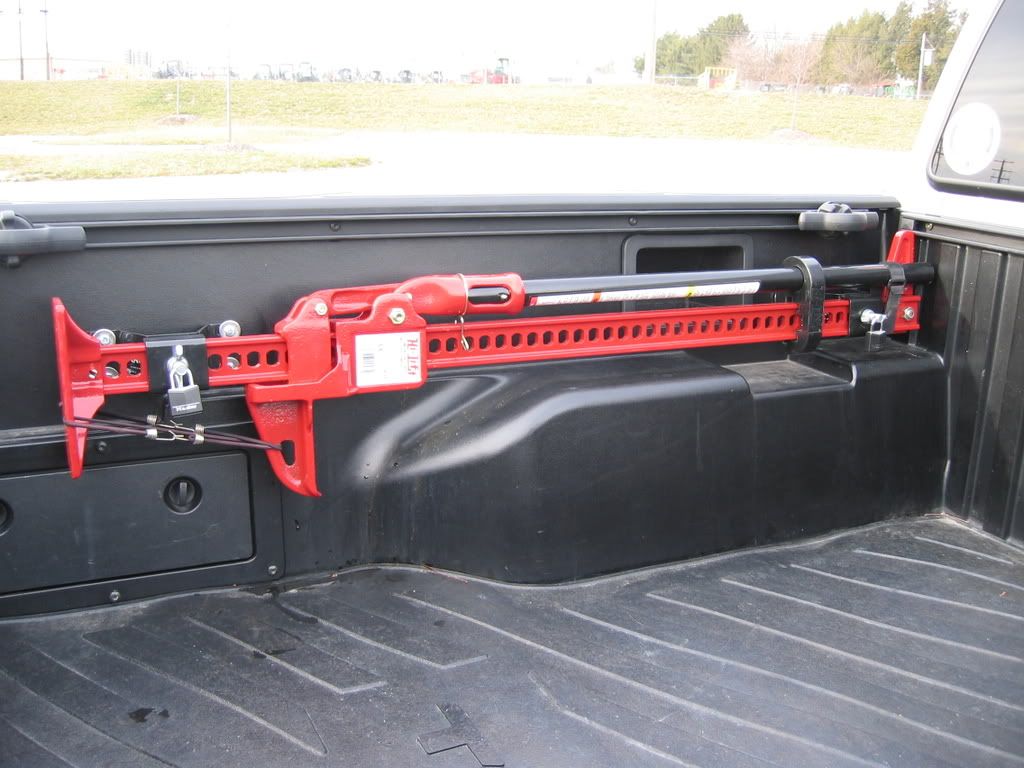 Then I added a bed mat and base for the jack:
Bolted down the bed mat with stainless steel hardware to help prevent theft: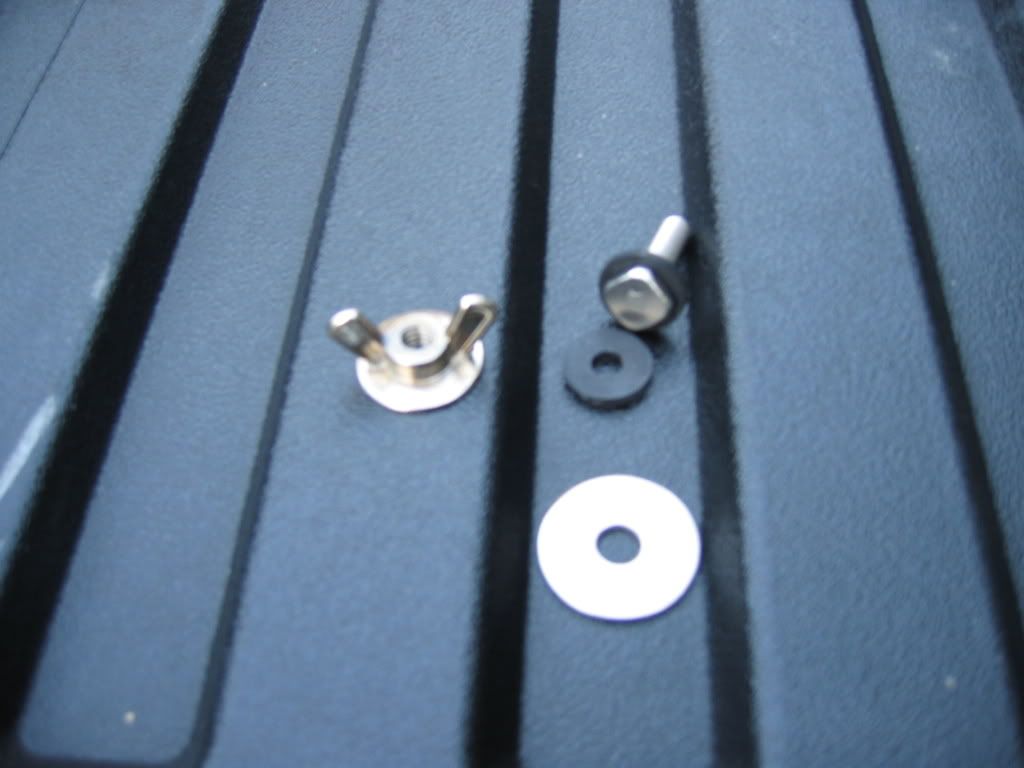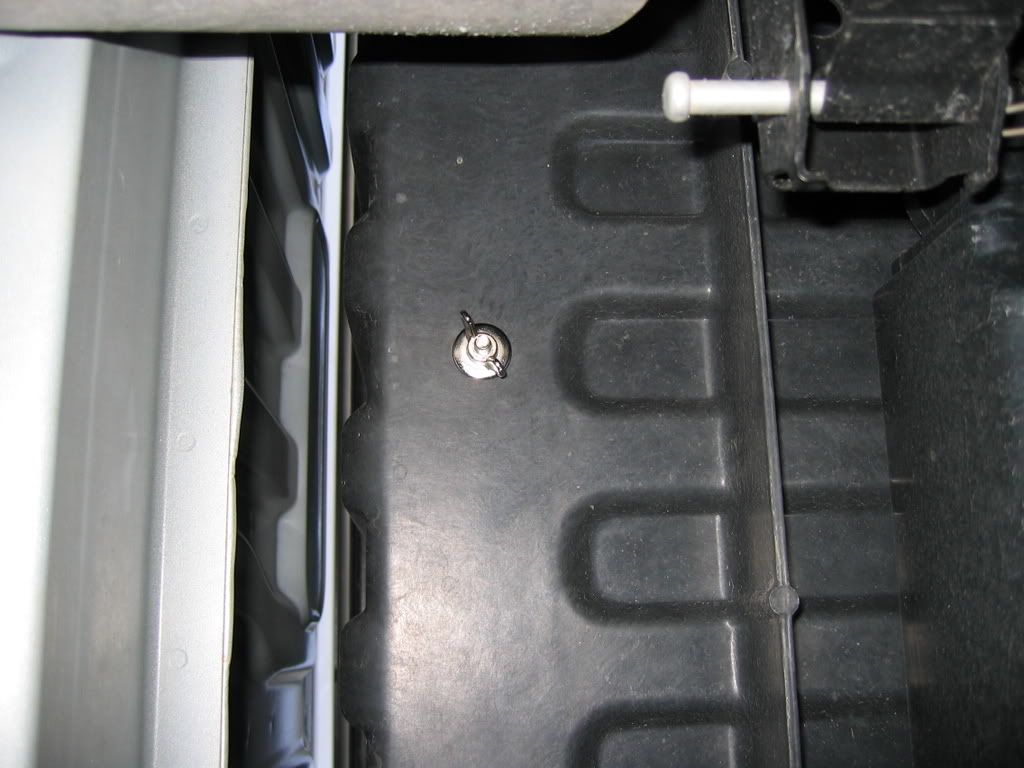 Then I decided I had enough of the crappy 3 leaf springs and got the TSB done. After several unsuccessful attempts, I went to the dealer with a load and showed them this: (They finally agreed to replace the springs)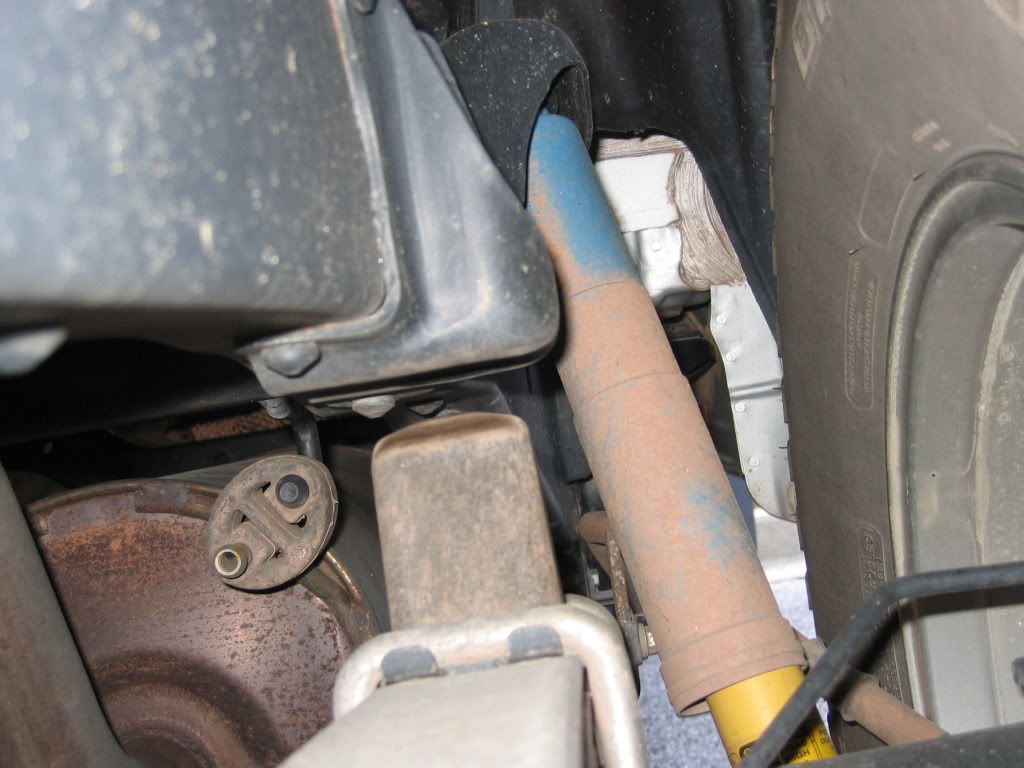 I wanted to lift the front to level the truck out a little and installed a Daystar 1.75" level kit. I hated the ride and replaced them within two weeks.
To fix the crappy ride I then added a set of 5100s and set the front at .85" and tinted the front windows 20% to match the rear glass: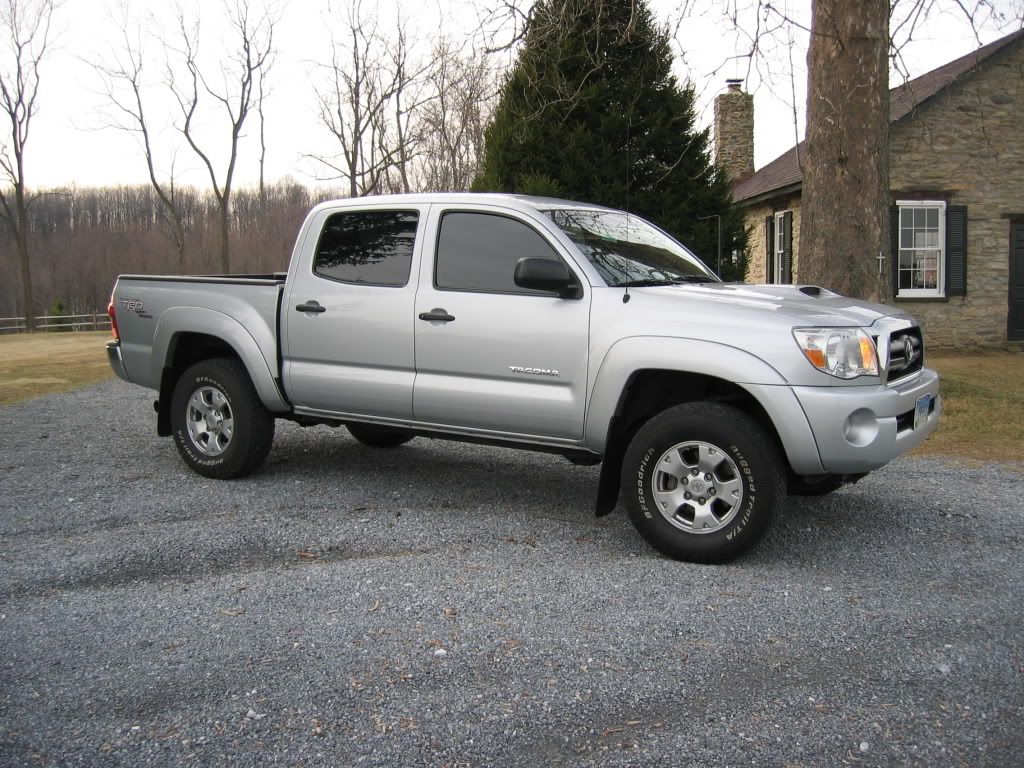 After hooking up with
ToyTec
my third lift was a 5100 adjustable coilover, Light Racing UCAs, and SuperSprings in the rear: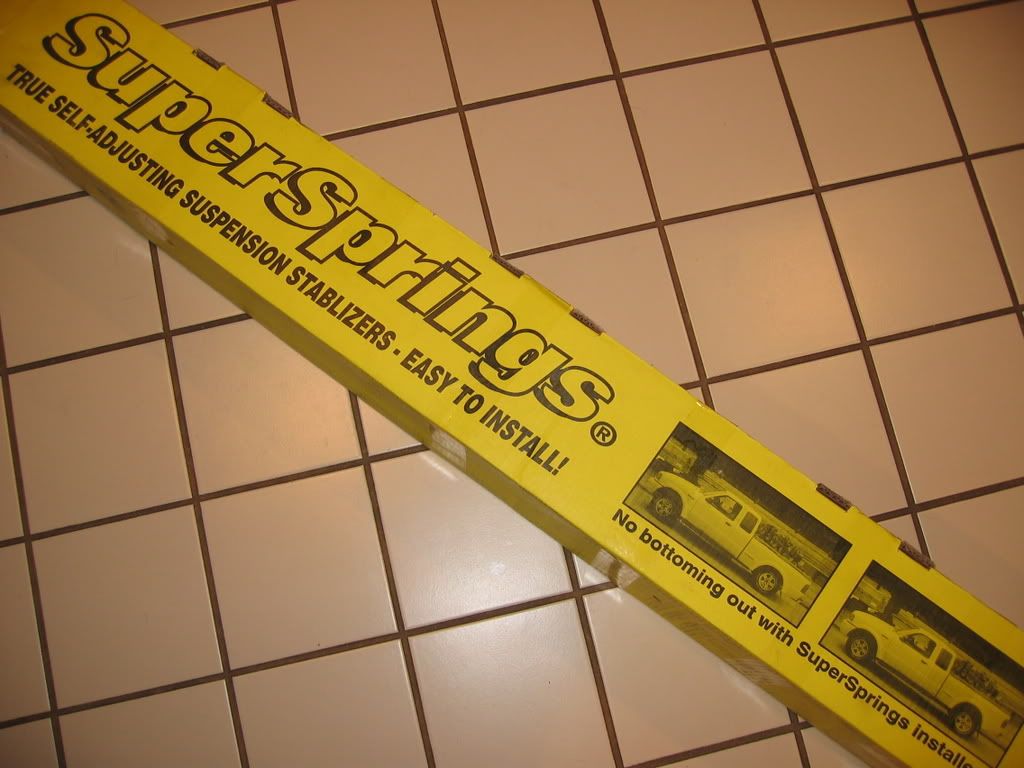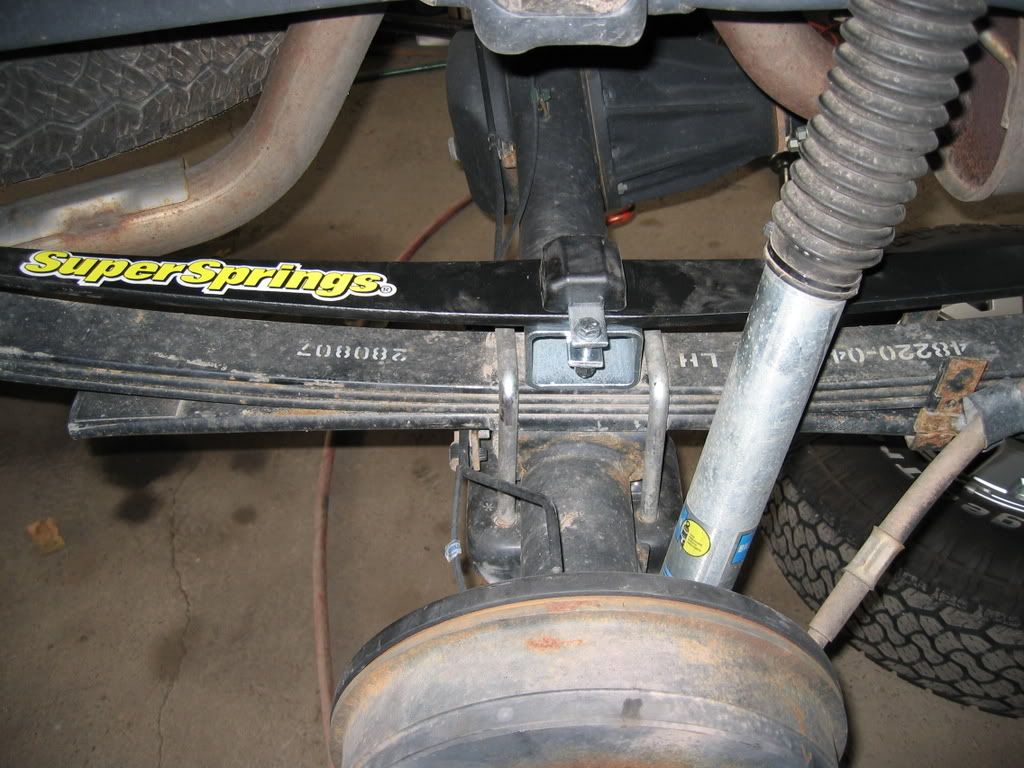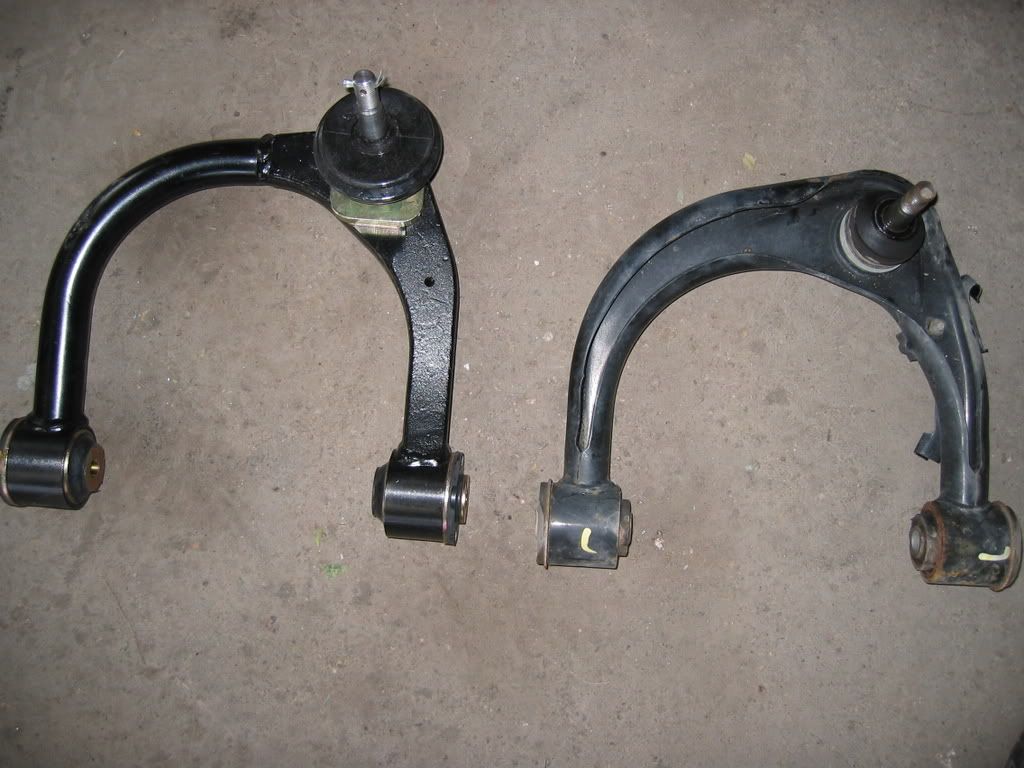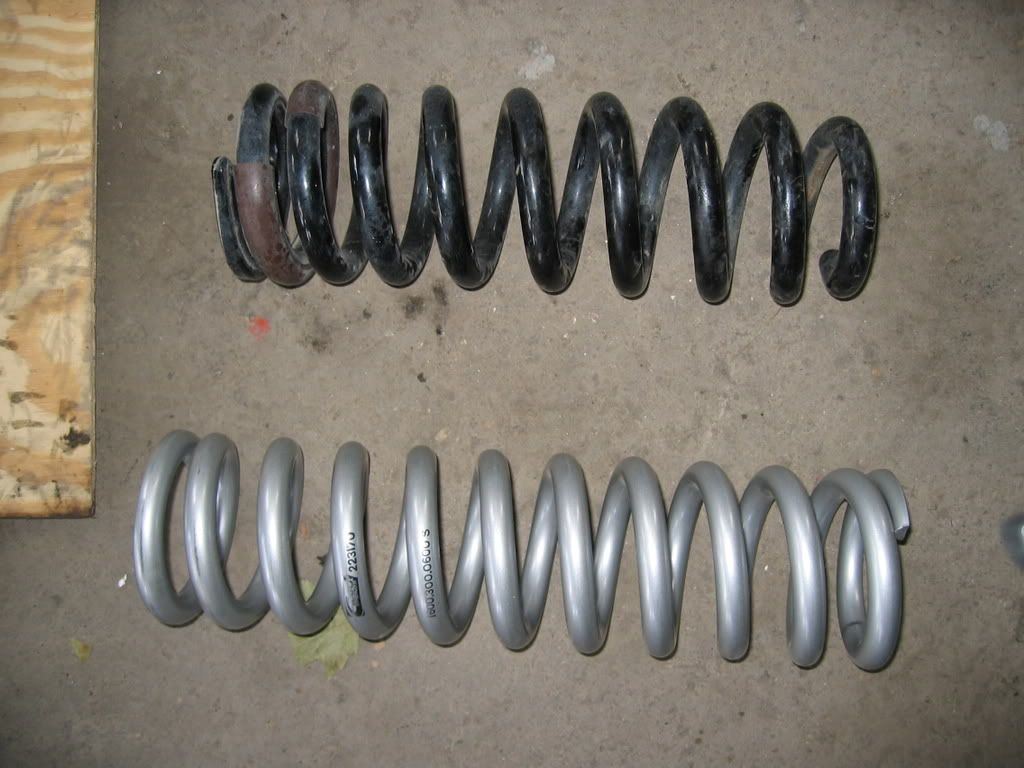 Blacked out front emblem:
Post lift (need some wheels)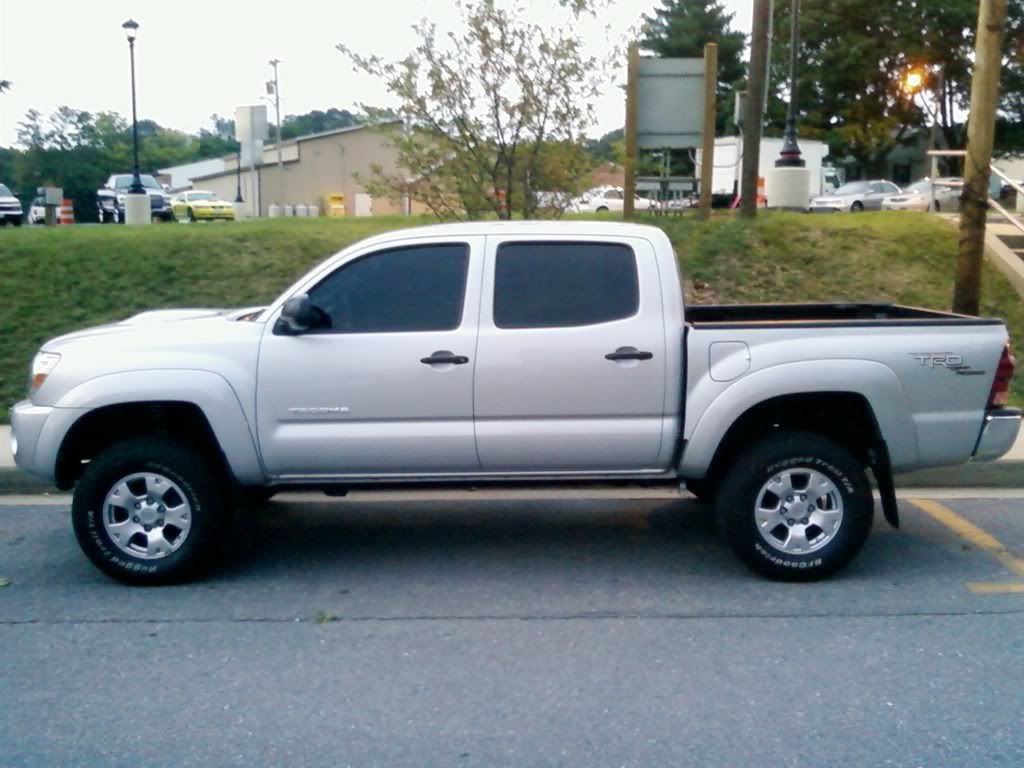 Time for some new wheels and tires (American Racing ATX Thugs 17" wrapped with Goodyear MTRs)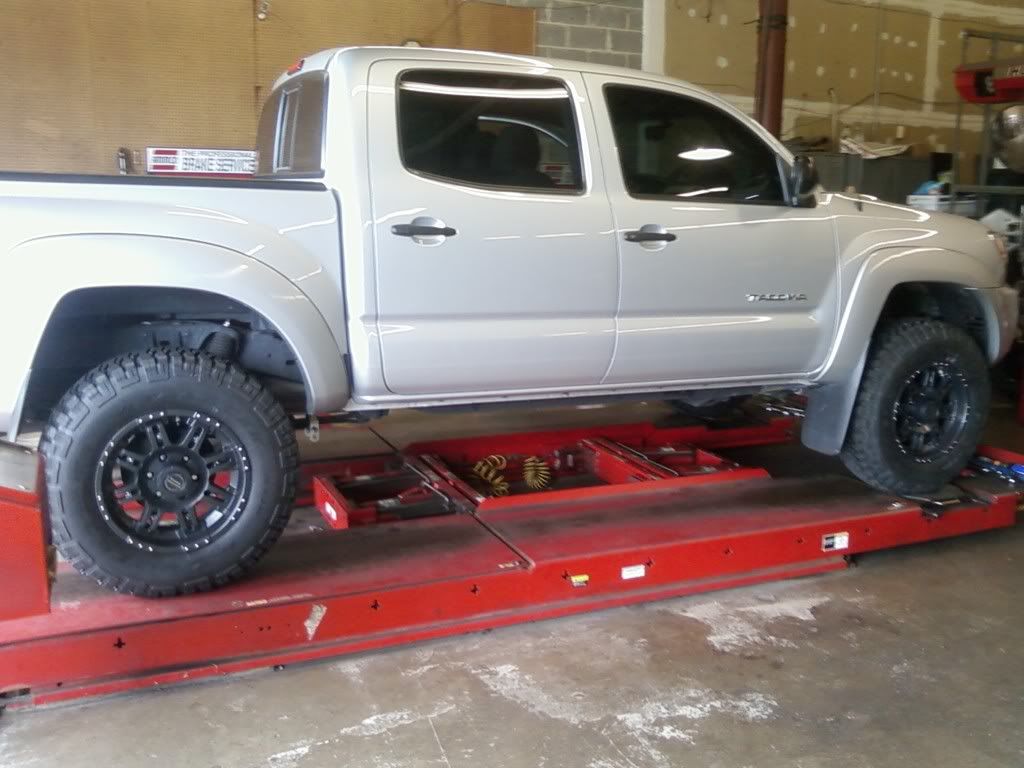 De-badged and de-flapped: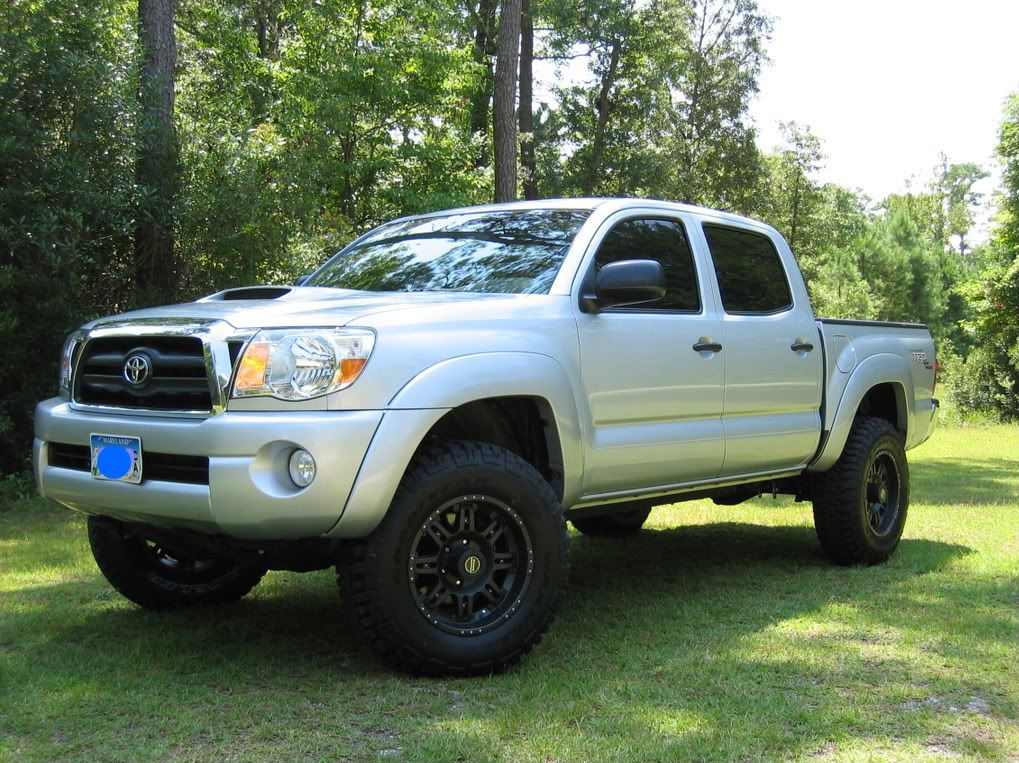 Black chrome TRD badge: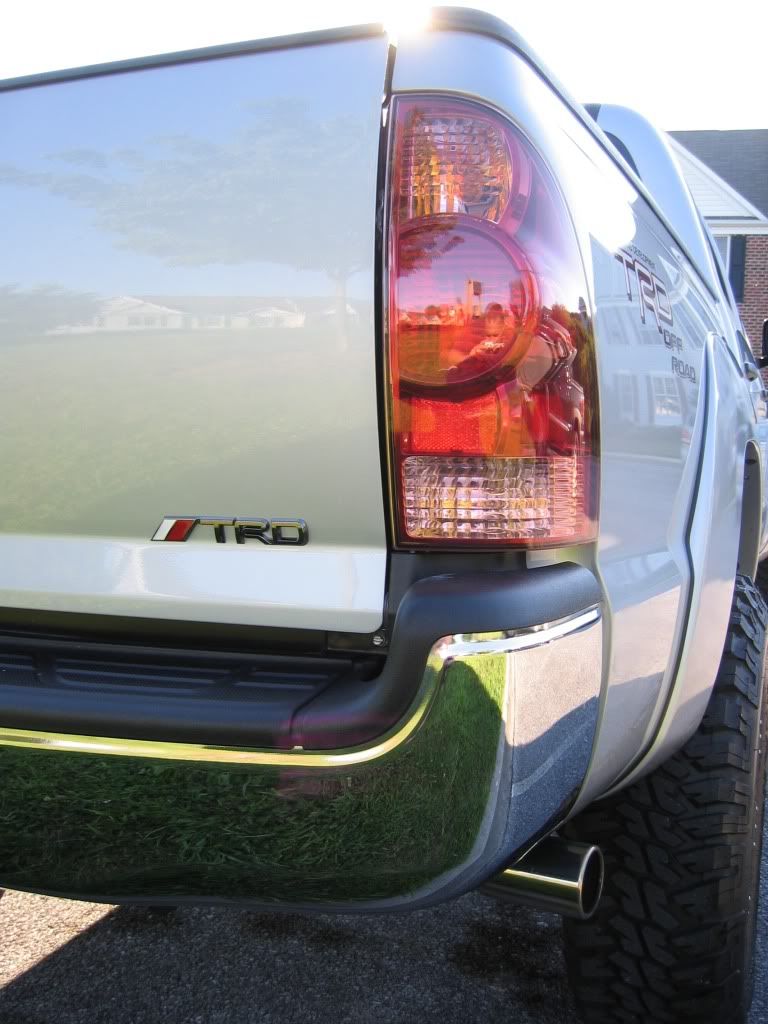 TRD Cold Air Intake:
Scan Gauge II
with Blend mount: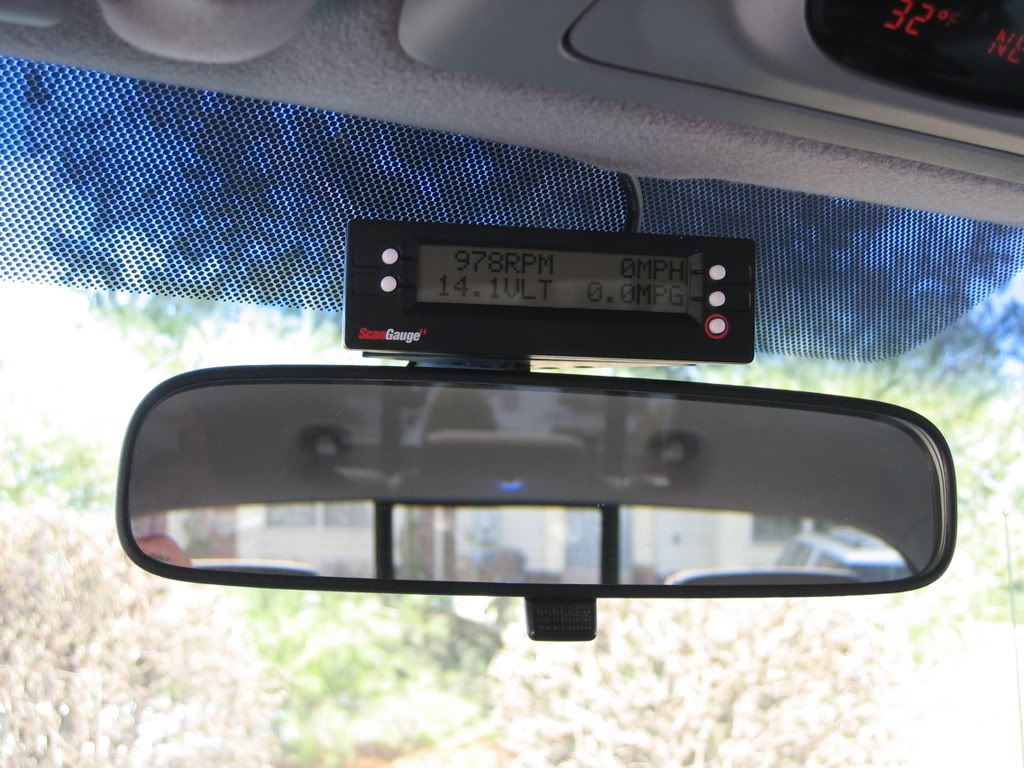 Added some D-Rings for the bed: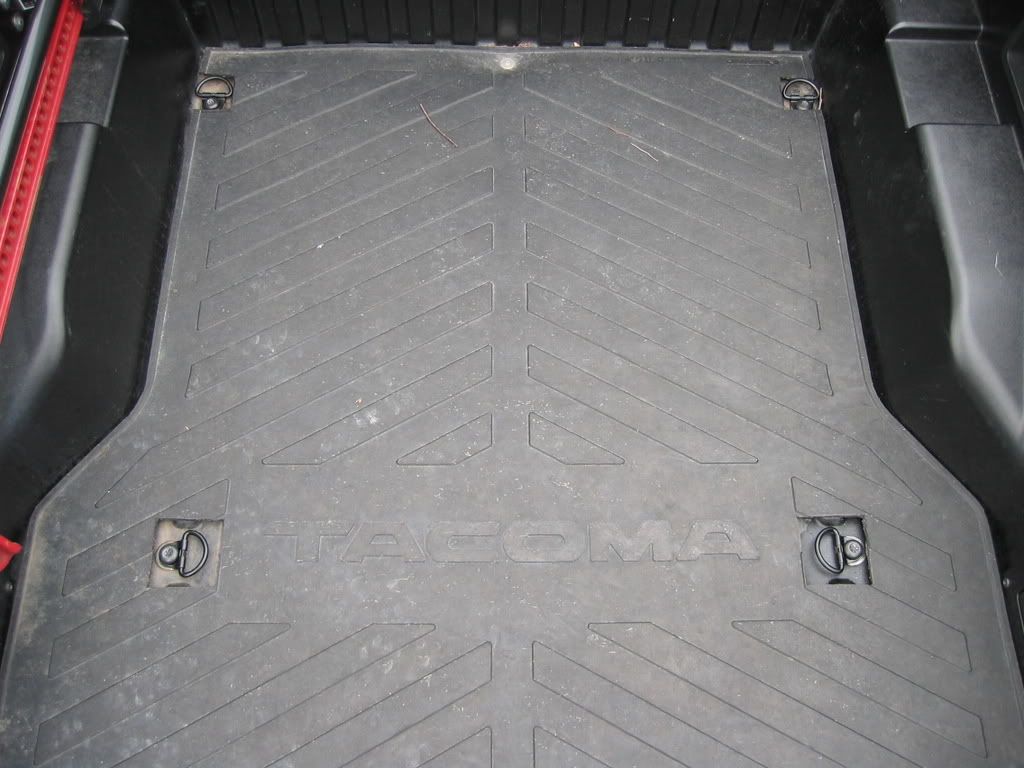 Sockmonkey Graphics: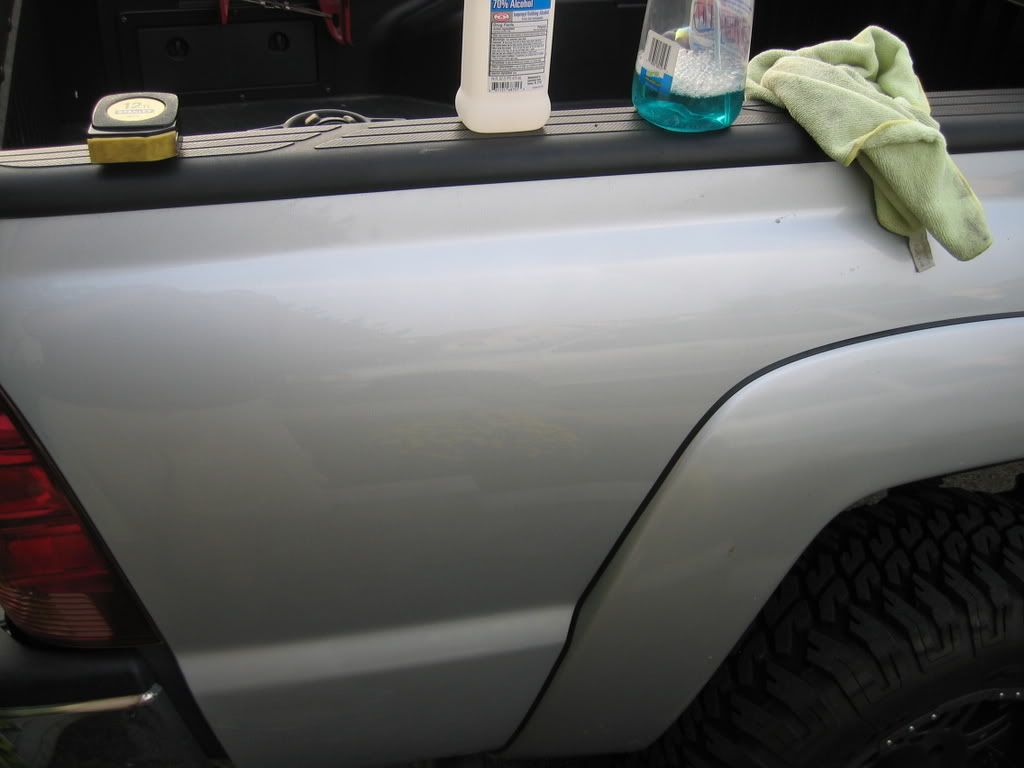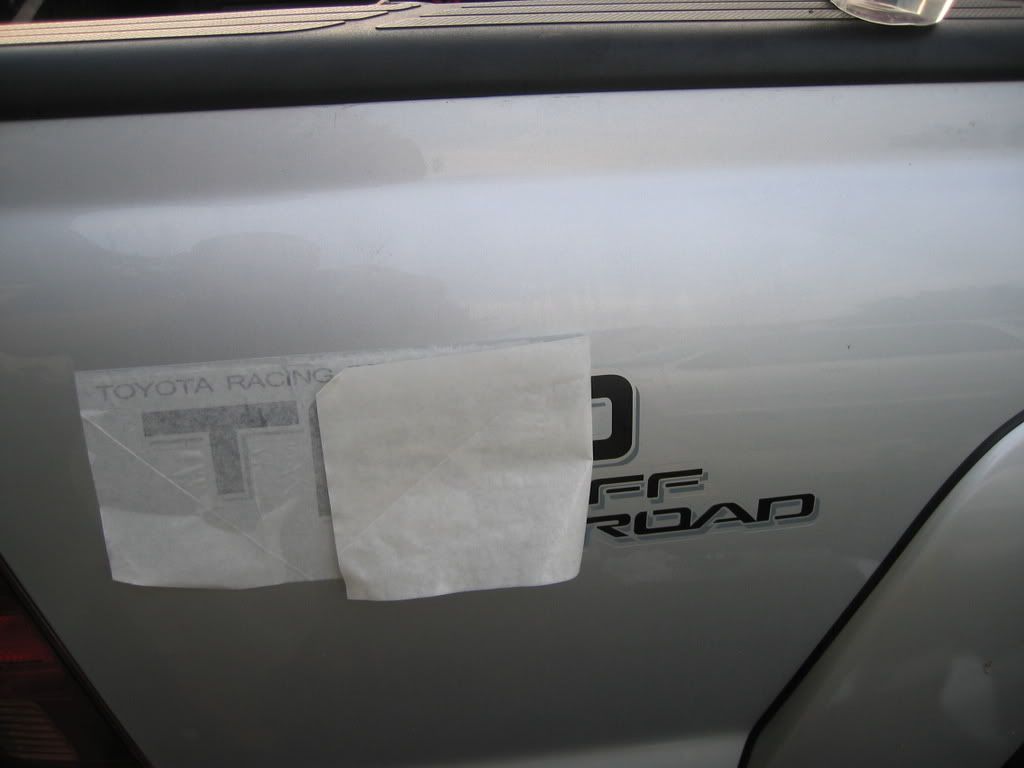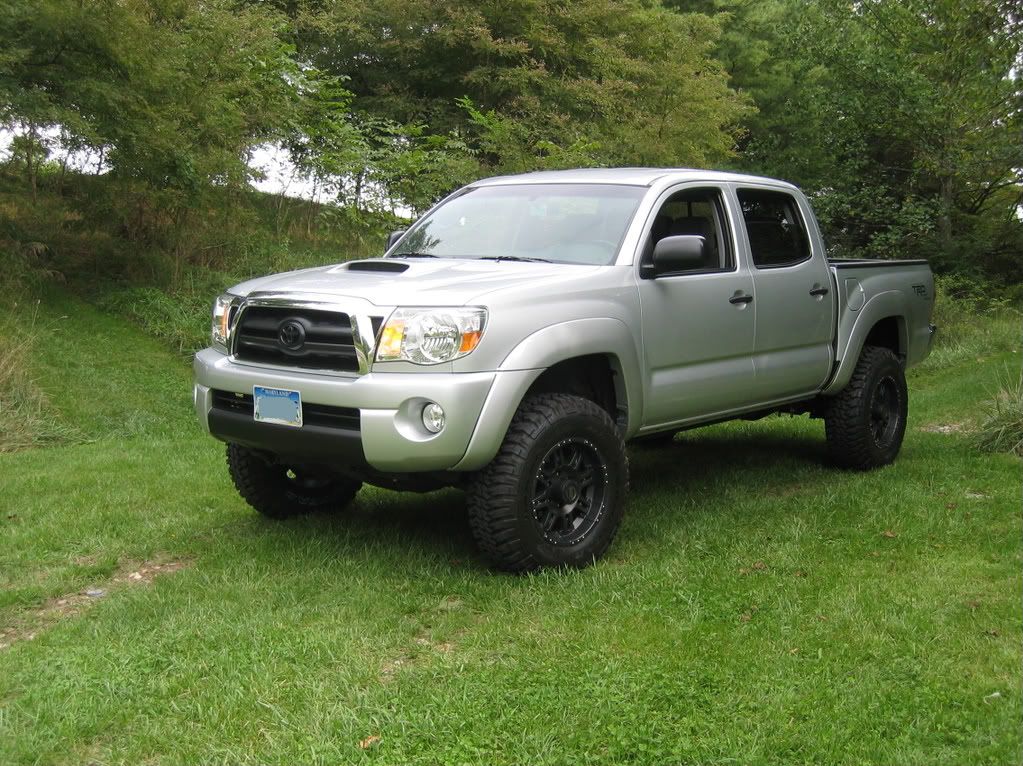 Diff breather mod: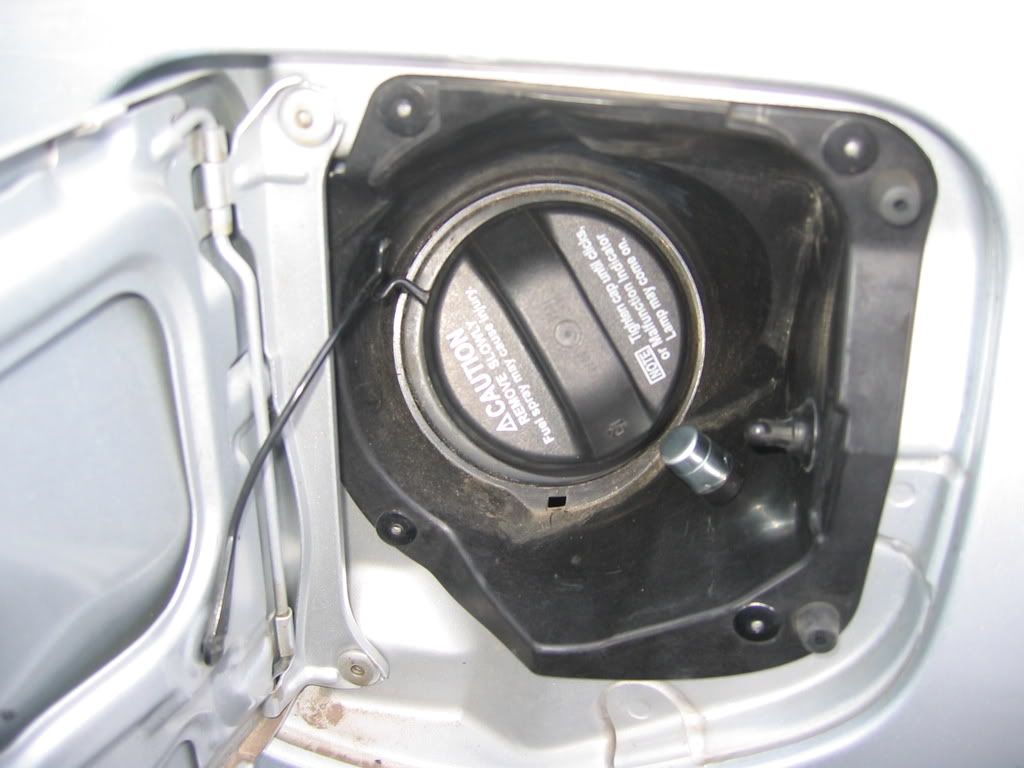 Time to test out the mods: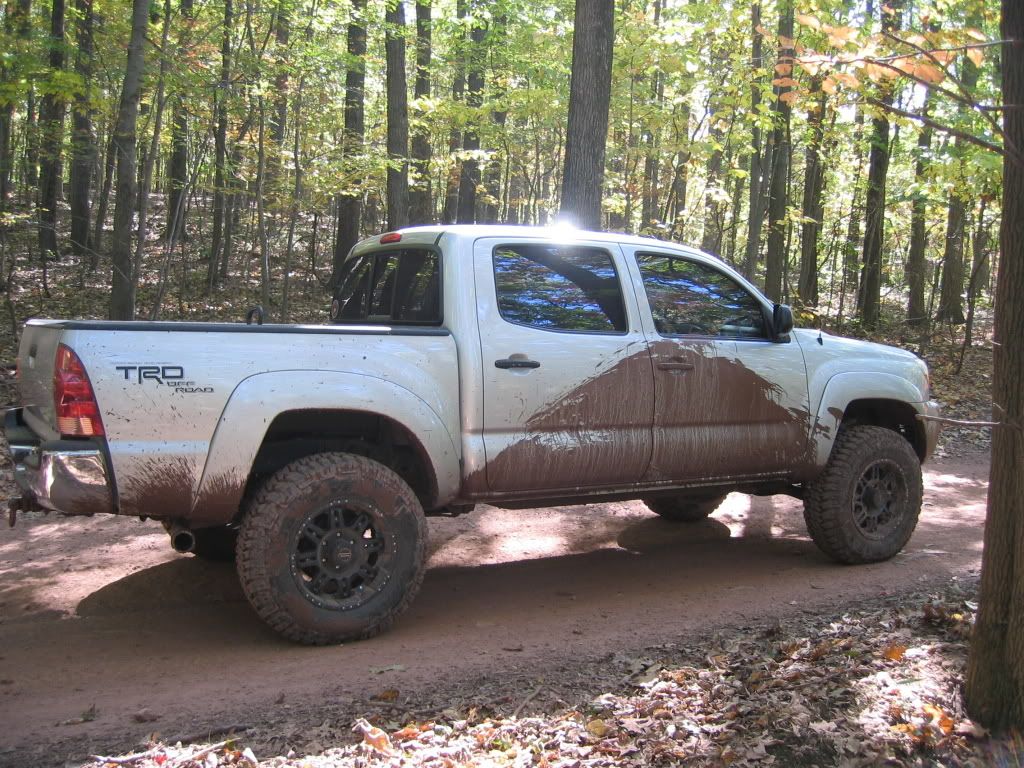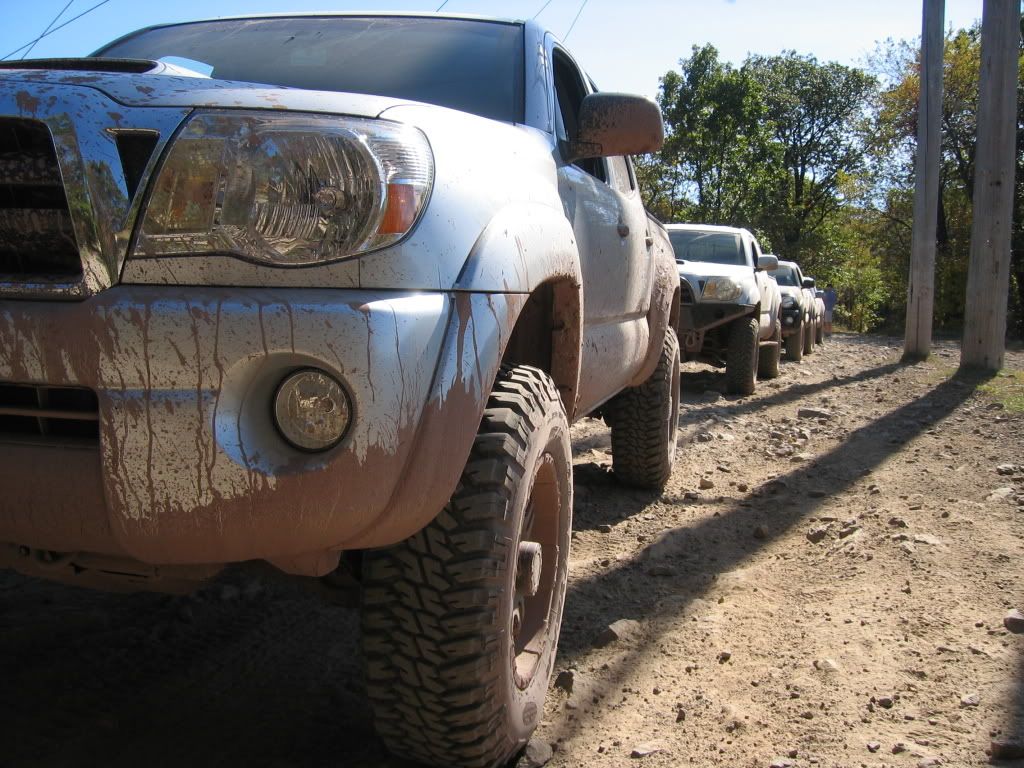 These chicks are really digging my truck (ha ha ha):
The SuperSprings were great but they made a lot of clanking noise and really did not flex that well, so I had Doug make me a set of custom AALs with a little more arch on one side: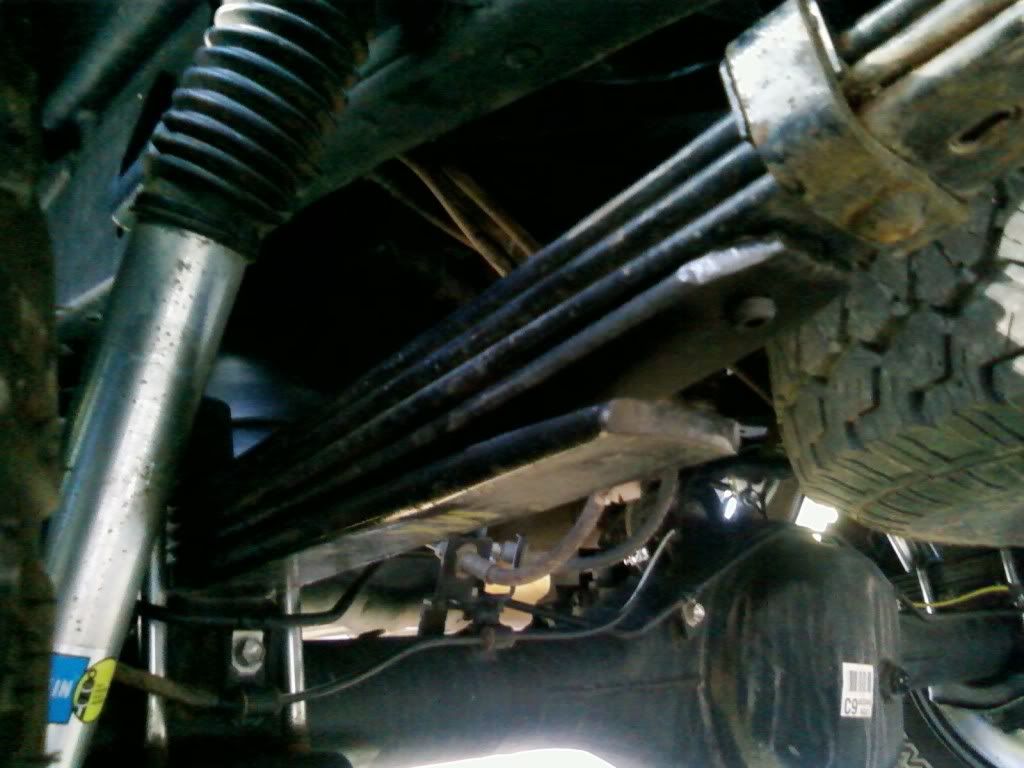 Another trip to Green Ridge: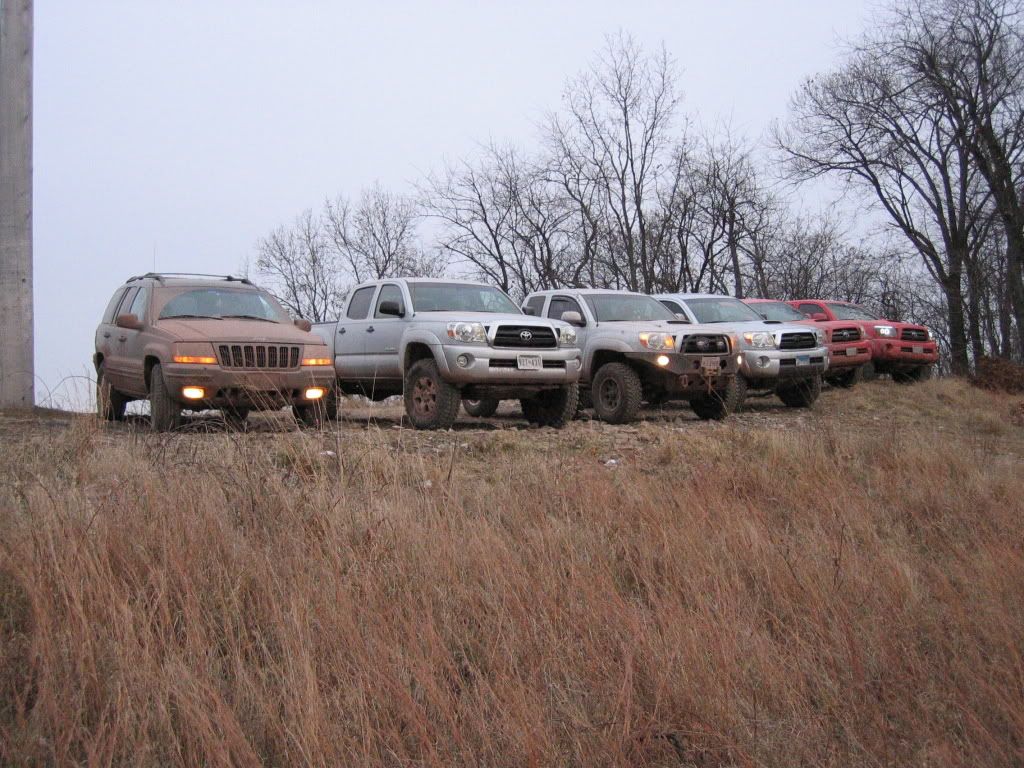 Seeking to free up some rotational mass and help the engine rev a little quicker I picked up a complete set of NST pulleys: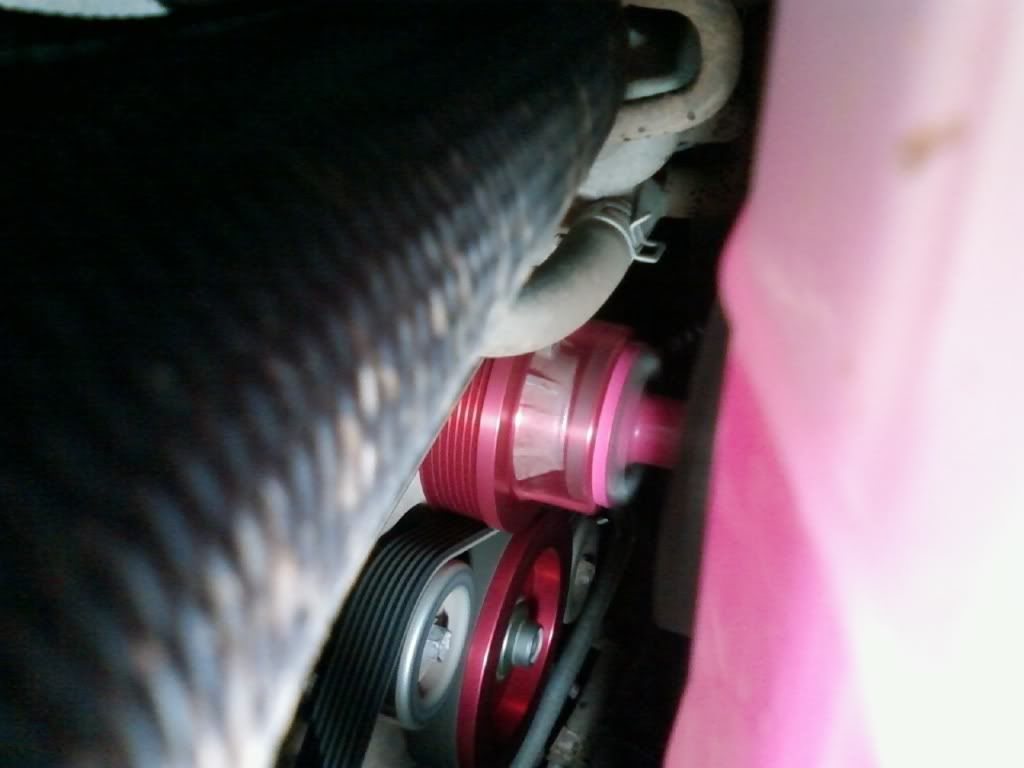 After having a log jump up and smash into the rocker panel of my truck, I decided to add a set of Shrockworks sliders: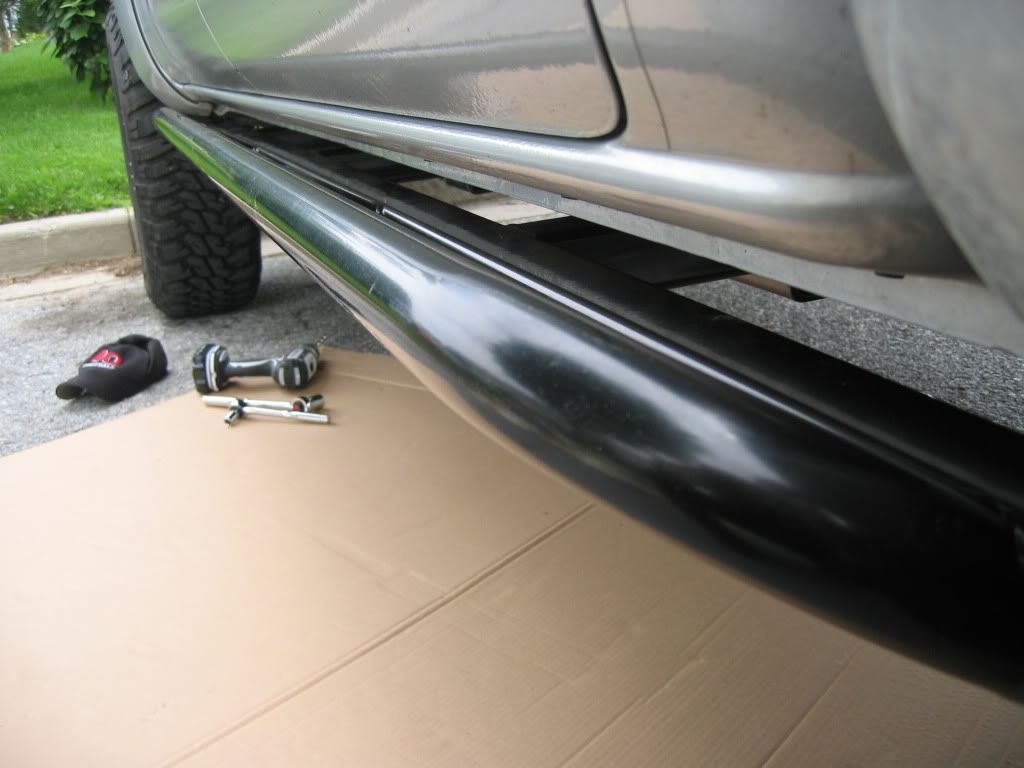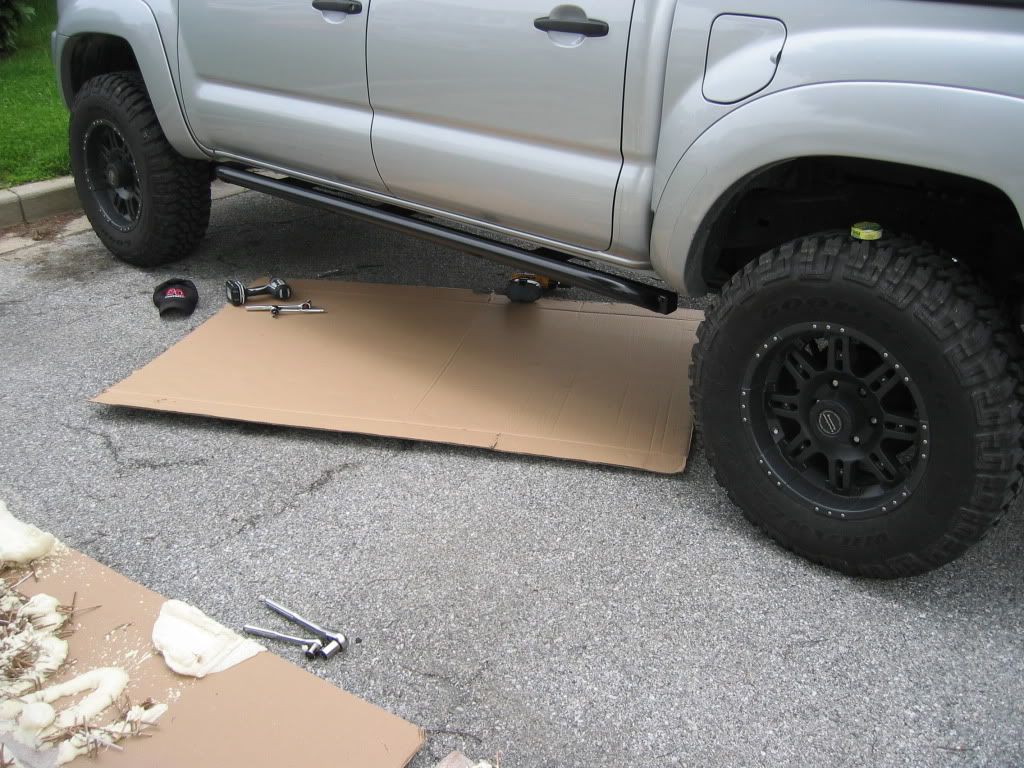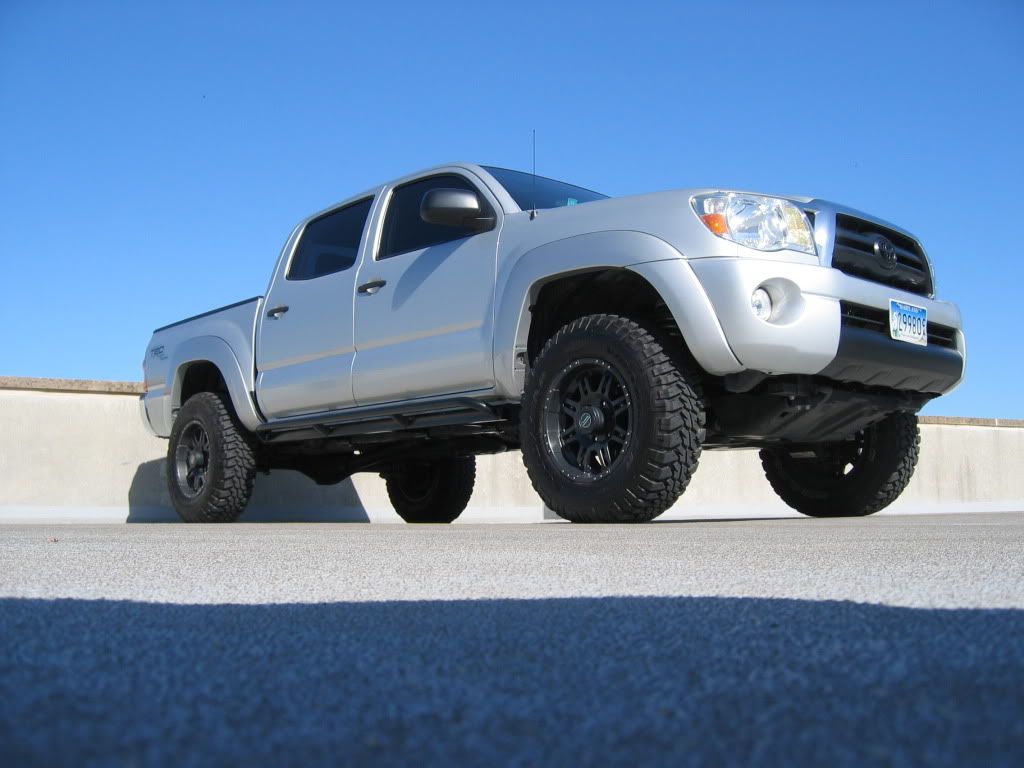 Now time for the most recent mods, ARB bumper, Warn M8000 winch, IPF extreme lights, rock lights, Viking Synthetic winch line, Viking delrin synthetic rollers, 12 Volt guy winch panel, Daystar winch isolator, Royal Purple gear oil in diffs and transfer case, relocated winch solenoid.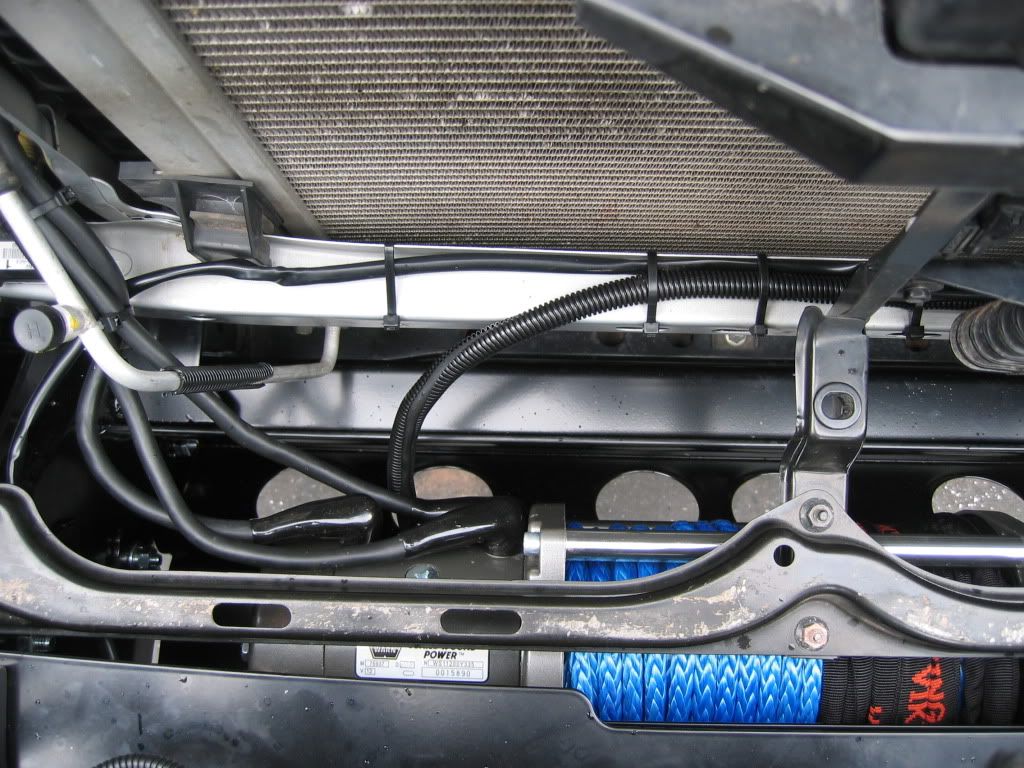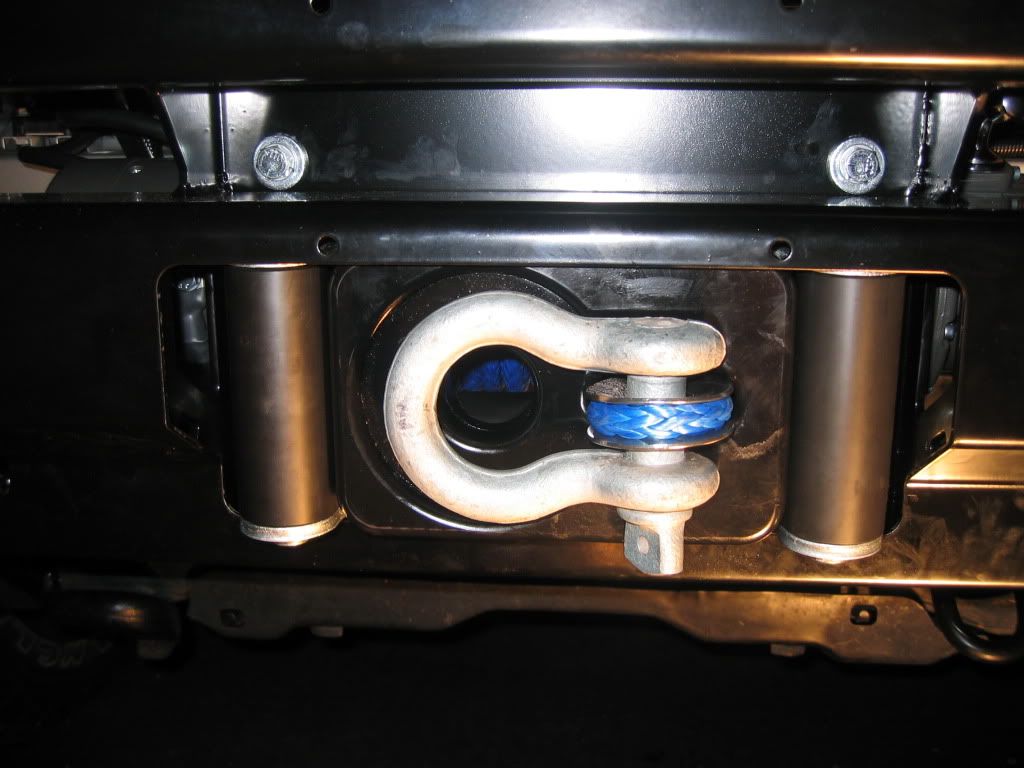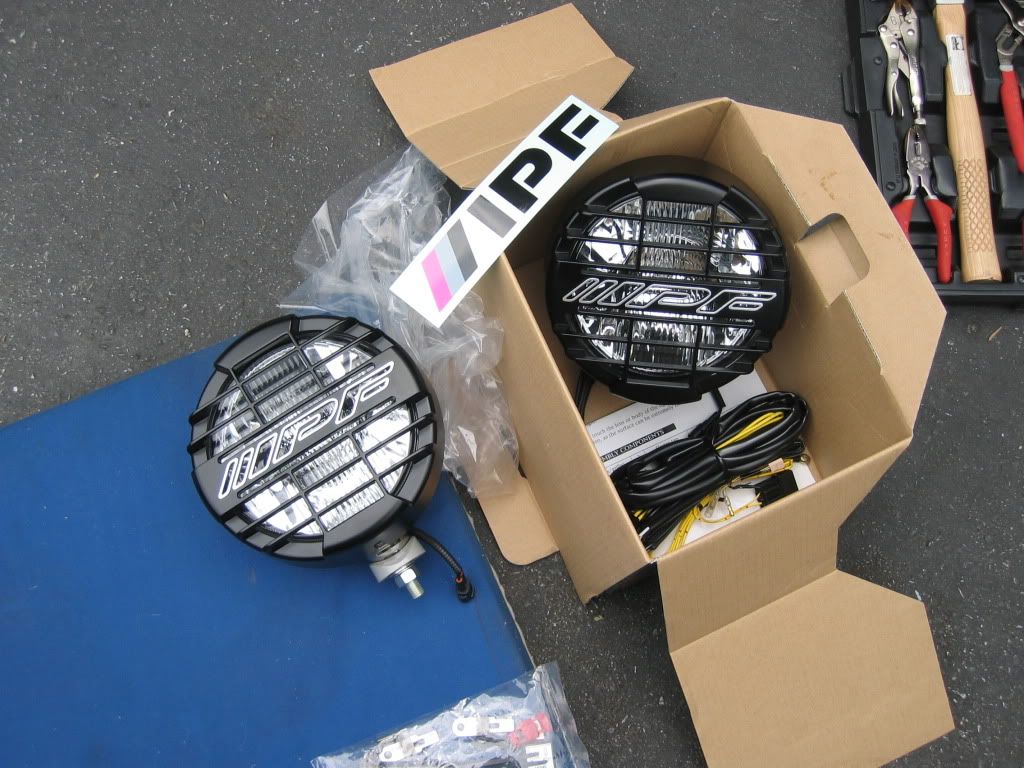 Rock lights: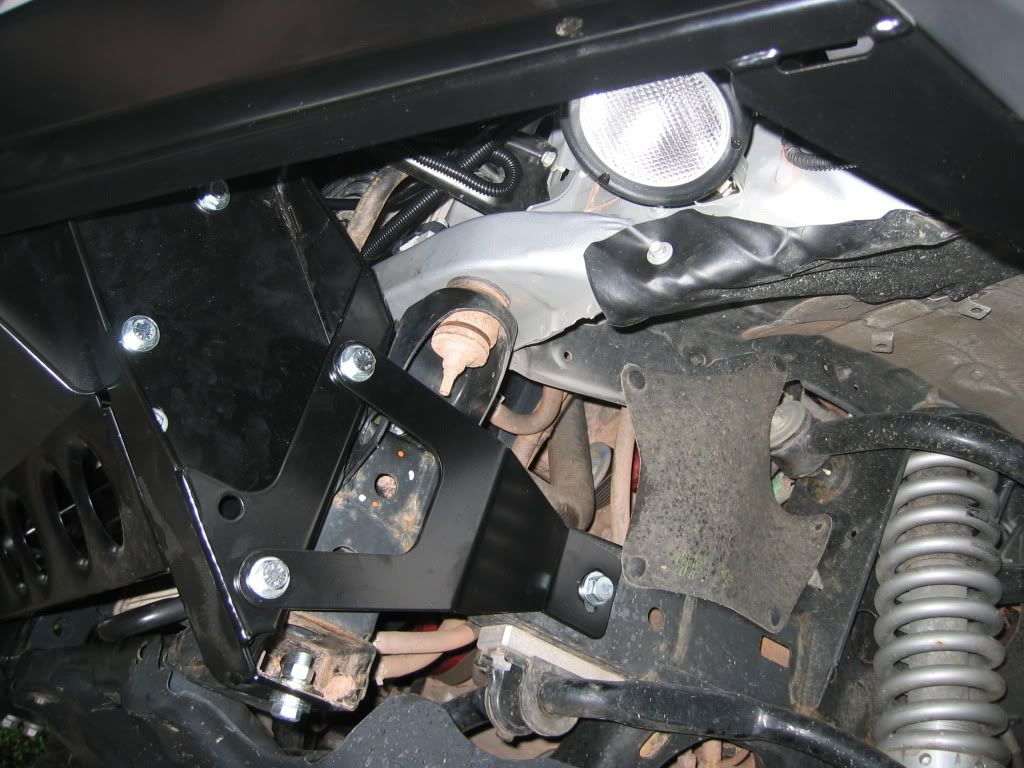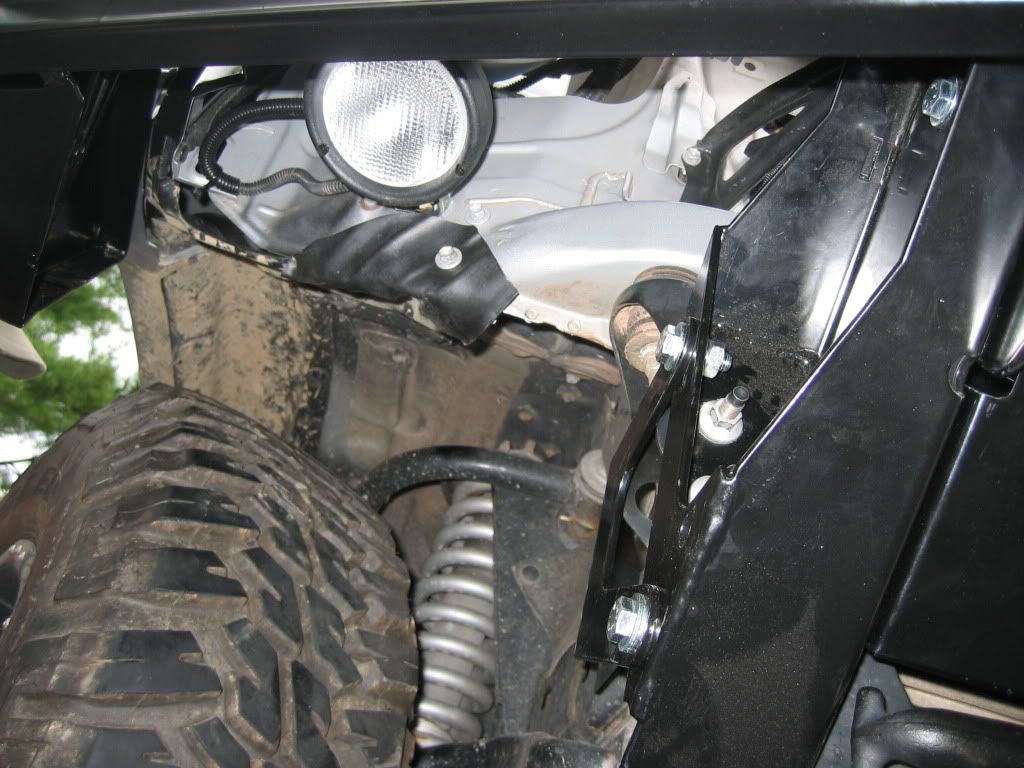 Relocation of winch box:
Winch panel and IPF light controller: (I used the existing fog light wiring to hook up the rock lights so the factory fog light switch actually works the rock lights)
Lights in action: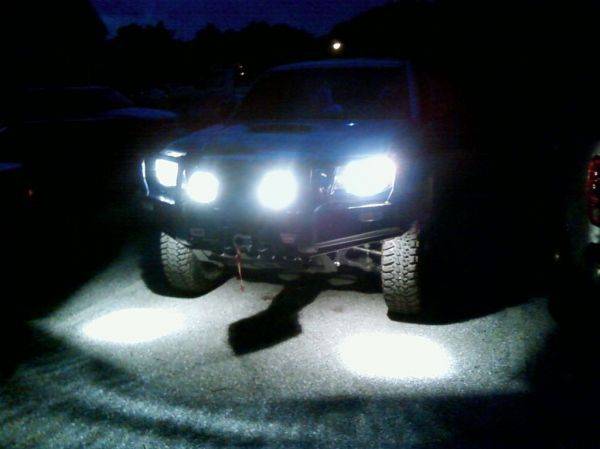 Installed diff drop: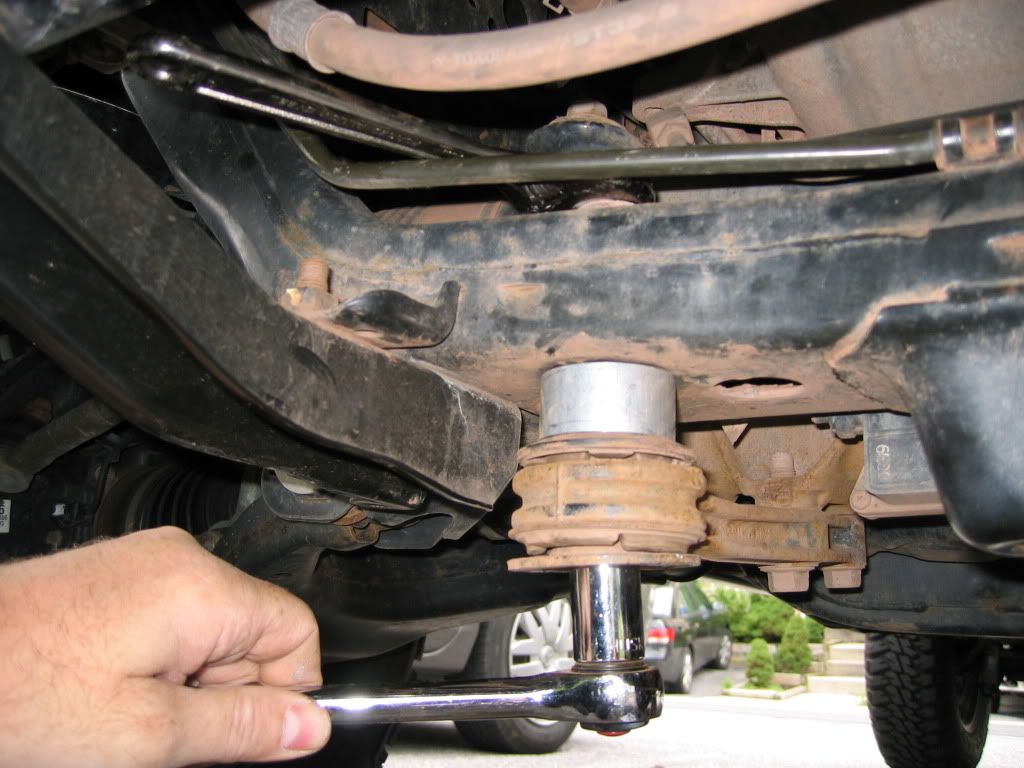 CV Joint before Diff drop:
CV Joint AFTER diff drop:
How she sits today: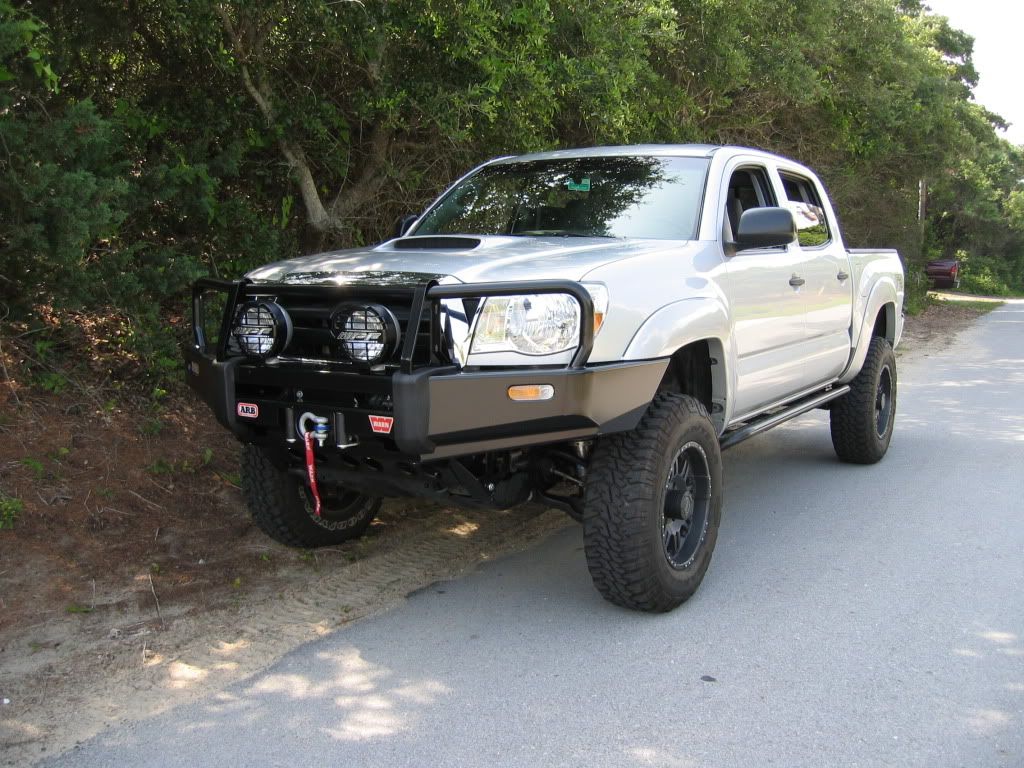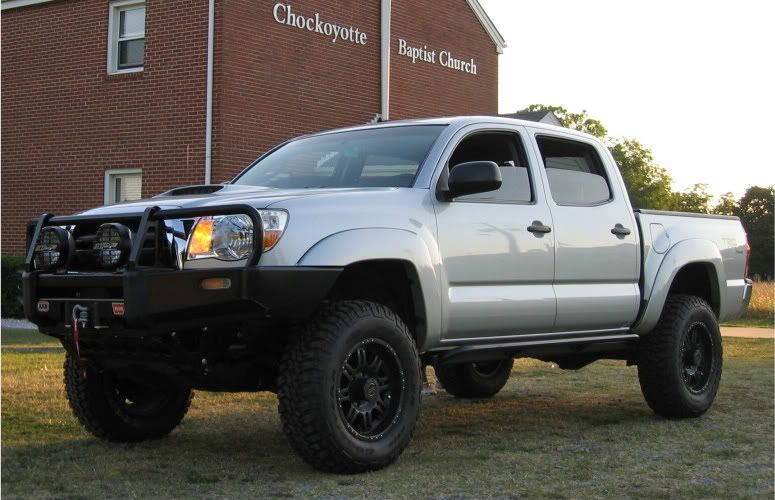 Special thanks to Doug from Toytec
http://www.toyteclifts.com/index.php
for helping to make this truck what it is today, Thor from Viking Offroad (
http://winchline.com
) for his amazing customer service, Andy my neighbor for lending much help, Jason for the pulley help, and to all of those who have helped share their ideas and experiences on this great website.