Whats up TW... Although this is my first post here im by no means a n00b to these forums. I figure my taco has come far enough now that I can post up my build... Any criticism or compliments are welcome
Oh and a big thank you to everyone who contributes to this forum; I blew the searchbar up enough times that I never want to look at it again. I can honestly say I love my truck and it would be no where near where it is without TW!
No stock pics but the truck started as a 2005 double cab, impulse red, TRD off road.
First mods were blacked badges and a color matched satoshi.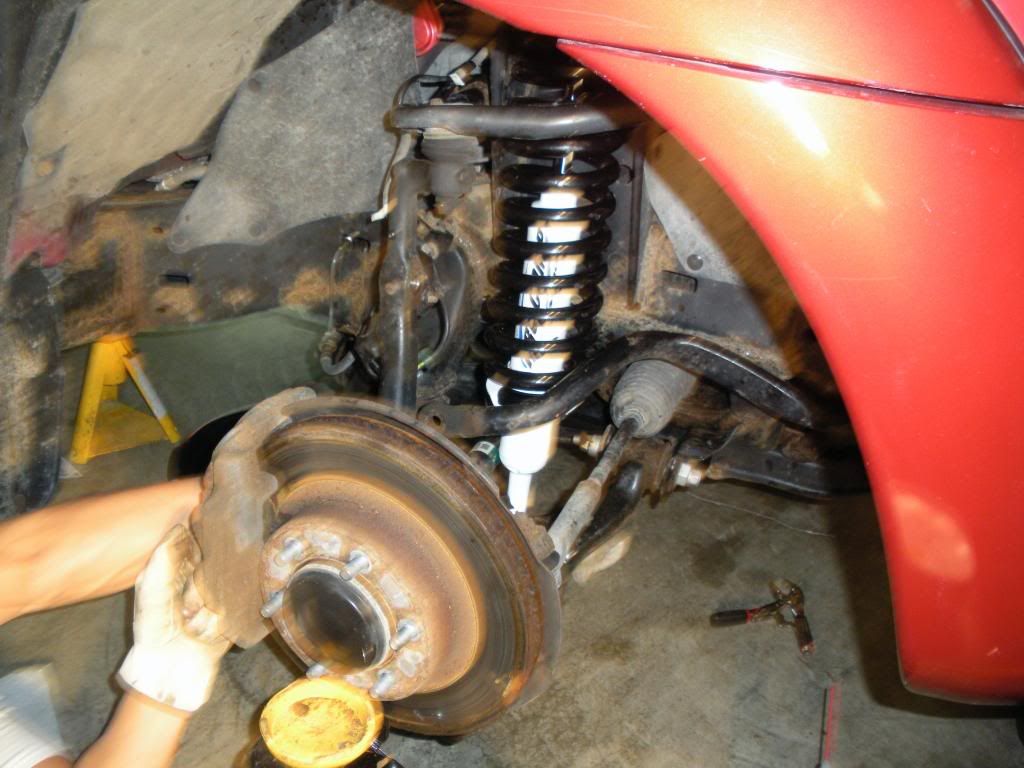 Then came a 3" ProComp suspension lift from truckaddons.com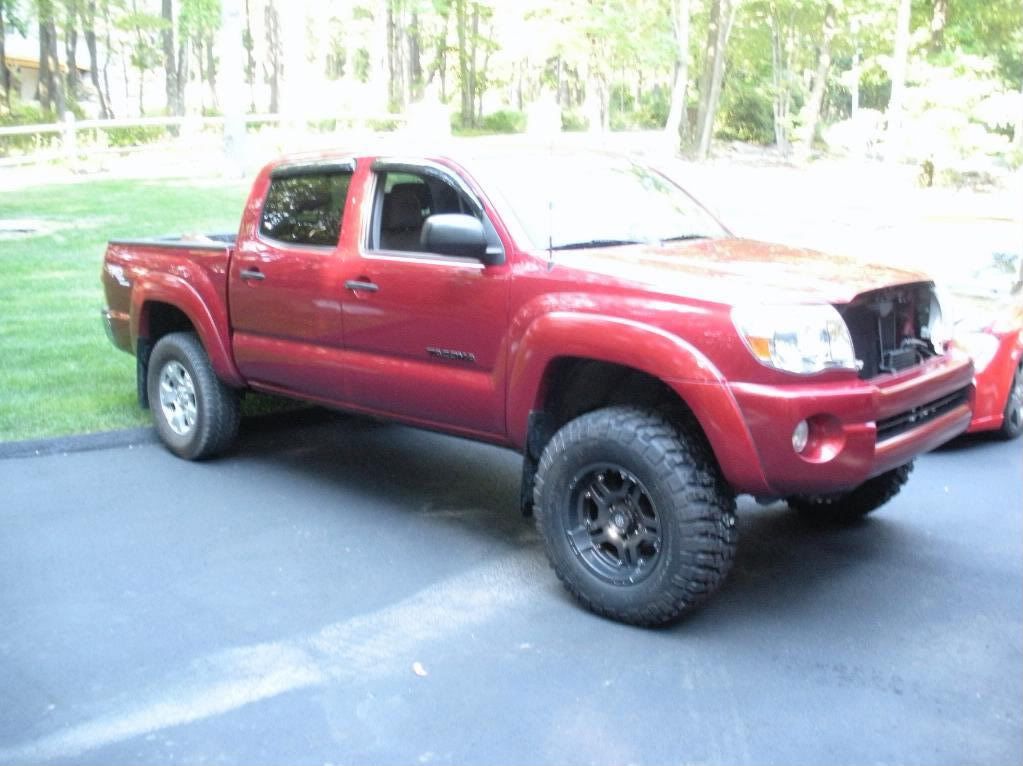 Front is lifted and back is stock you can see the lift pretty well here... Tires are BF Goodrich KM2's (285/70/17) mounted on ATX Artillery teflon coated rims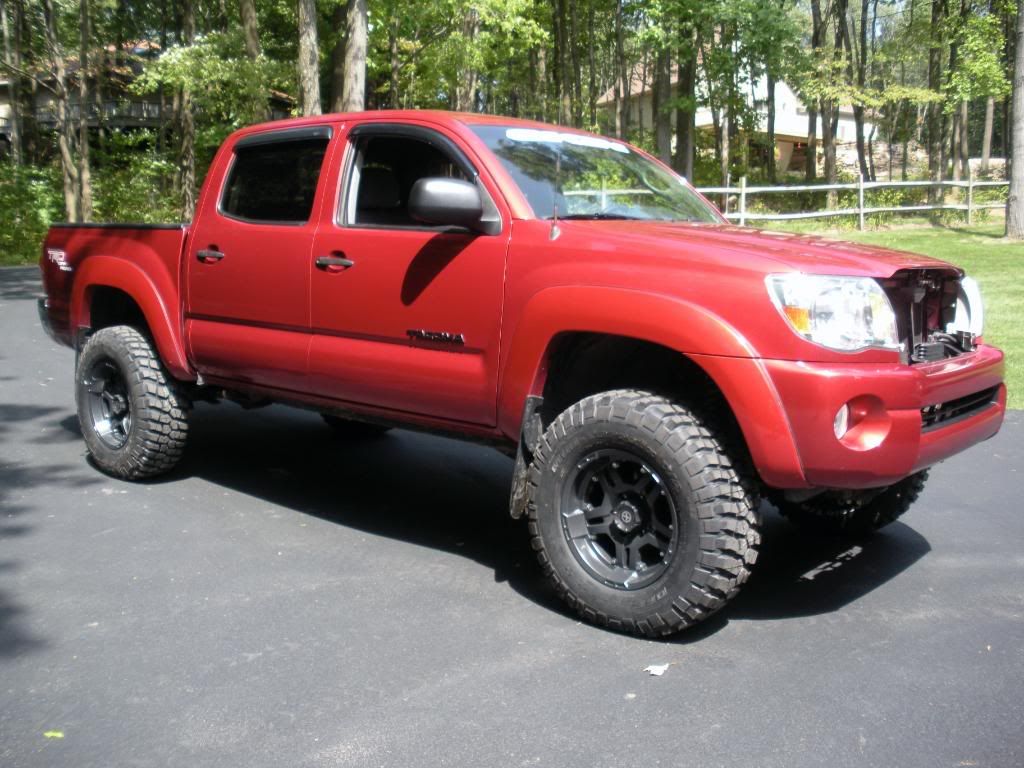 Front and rear lifted
Allpro
front bumper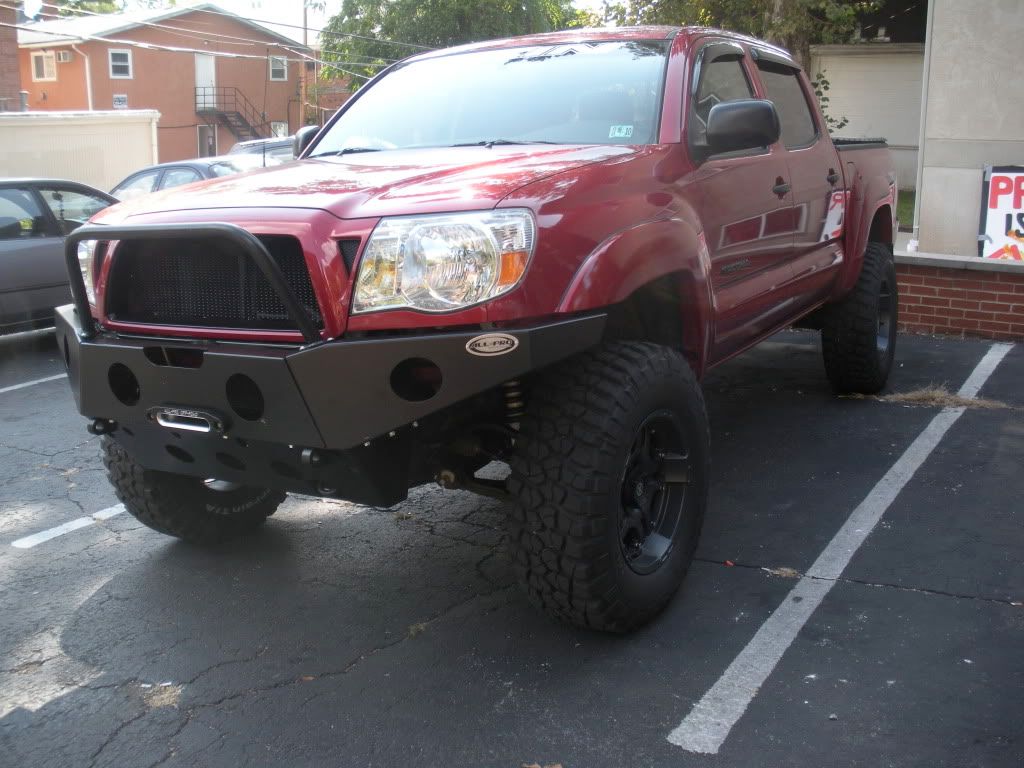 Added light bar and aluminum fairlead
And thats how she sits for now... Ive got more mods planned but its that time of year for yet another quarter of college
so money is a little tight now haha
Upcoming mods are gonna be:
1. Muffler (not sure what type yet)
2. Lights for light bar (also unsure which ones)
3. Fog lights
4. Rock sliders
5. Allpro rear plate bumper
Thanks again and if you have any opinions about upcoming mods feel free to post em up!