Well I've had my truck for almost two years now and there has been alot of changes to it since I got it here's the evolution.
I bought my 2008 V6 SR5 4x4 from metro lexus victoria in April 2008.
The night I brought it home
Then a few days later I decided to take a road trip to Calgary AB to visit some friends that trip is when I began to truly appreciate the quality of truck Toyota had built me.
In Alberta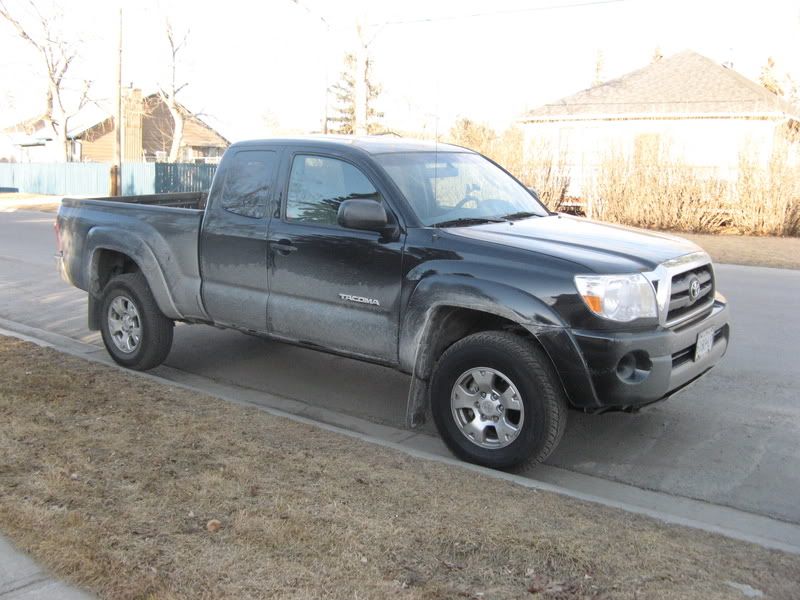 Back in BC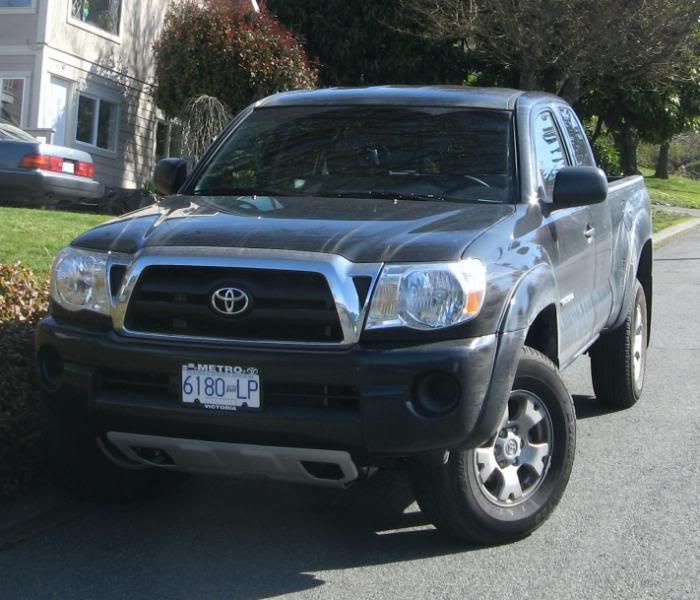 One way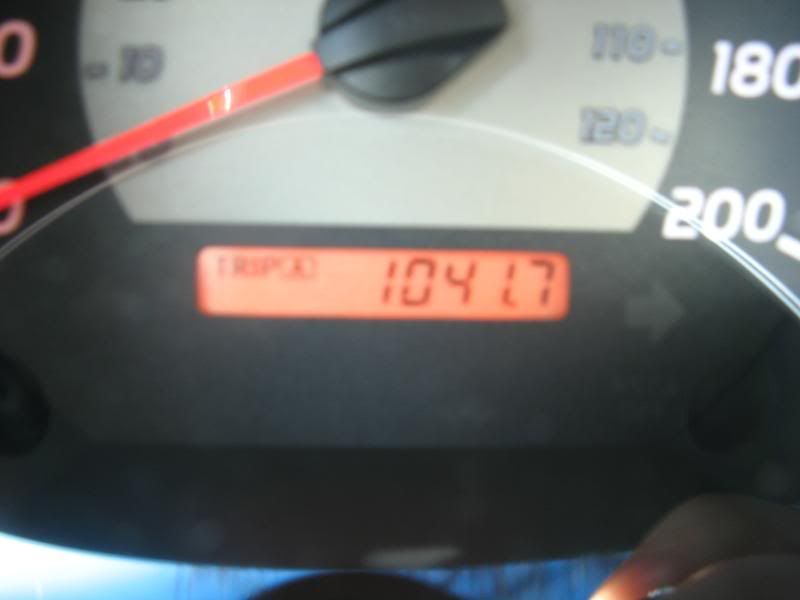 Yes there is a dent in the rear fender that happened 2 days after I got the truck, it has since been fixed
The mods began soon after I got home from Alberta.
First thing I ever did was bolt on a toyota devil emblem and add some piaa lights in the stock fog spots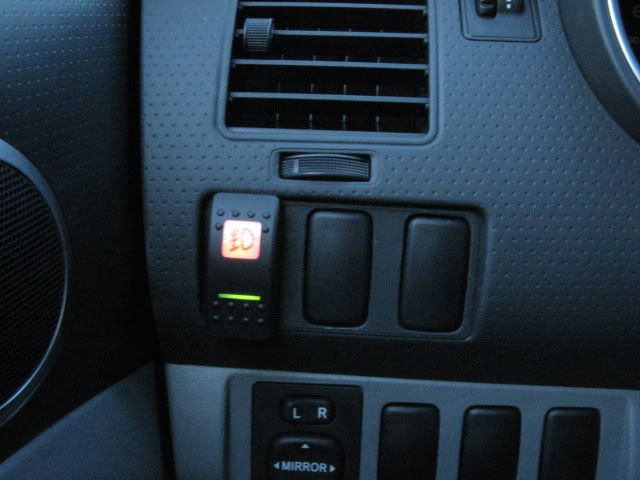 Followed quickly by 120V outlets in the cab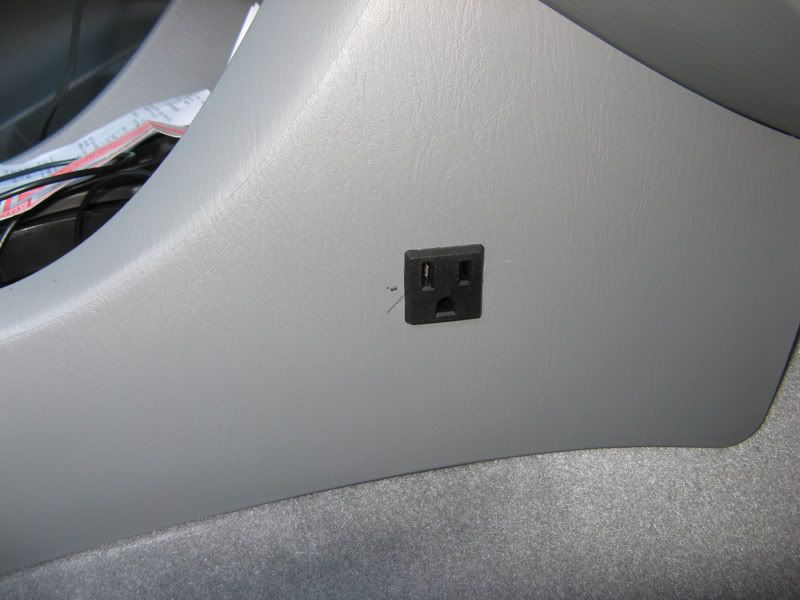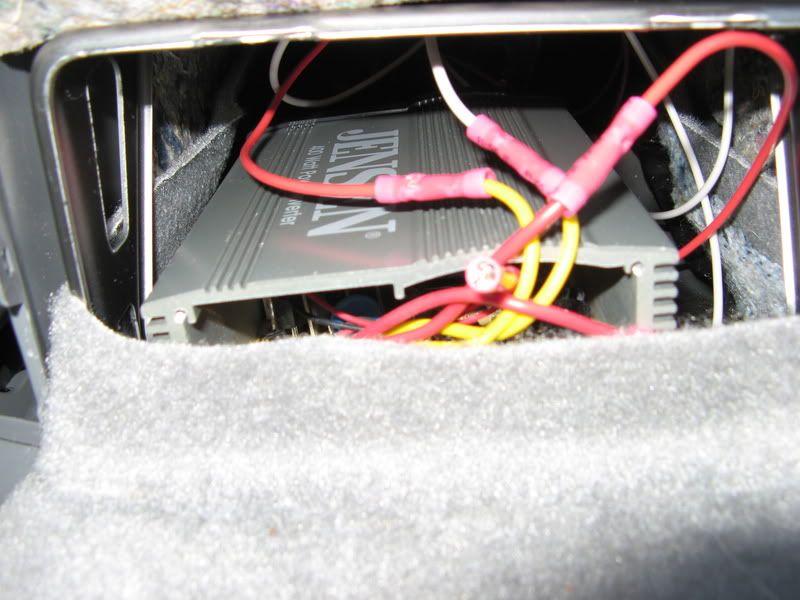 The horror!!!!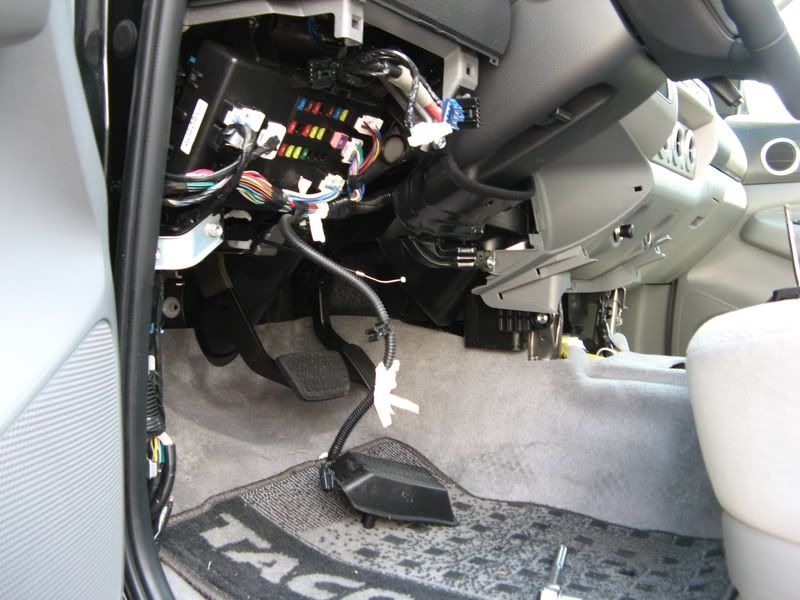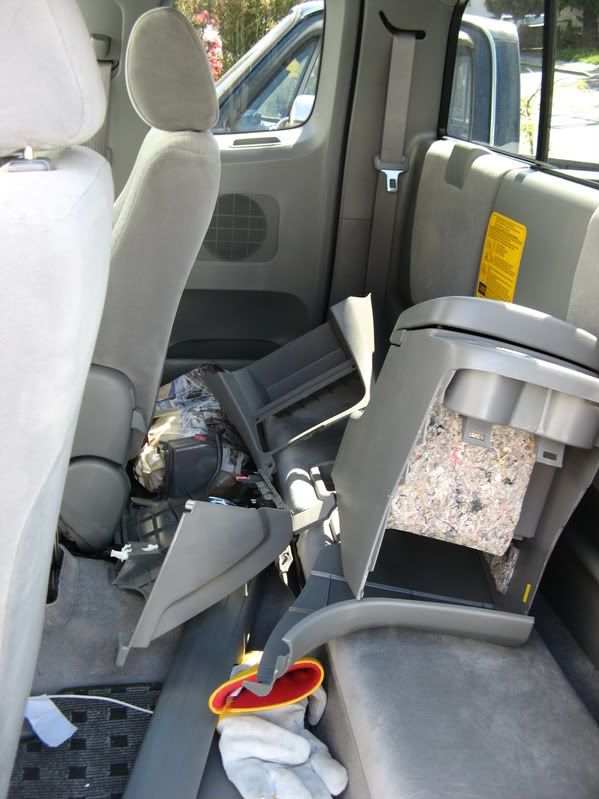 Next thing I did was install some puddle and bed lights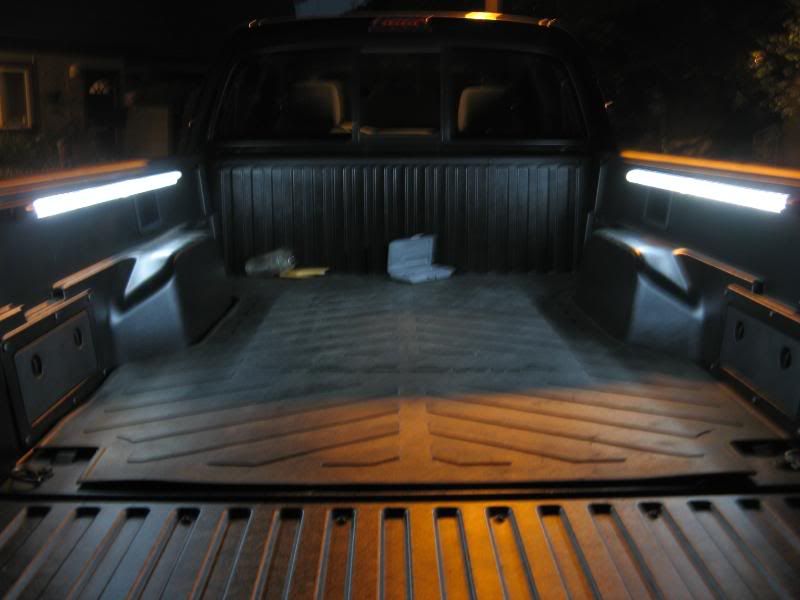 I quickly grew tired of doing unintentional burnouts every time I took off on wet pavement so I got myself some new tires.
After a lot of research I decided on Firestone Destination A/T in 265/75/16 size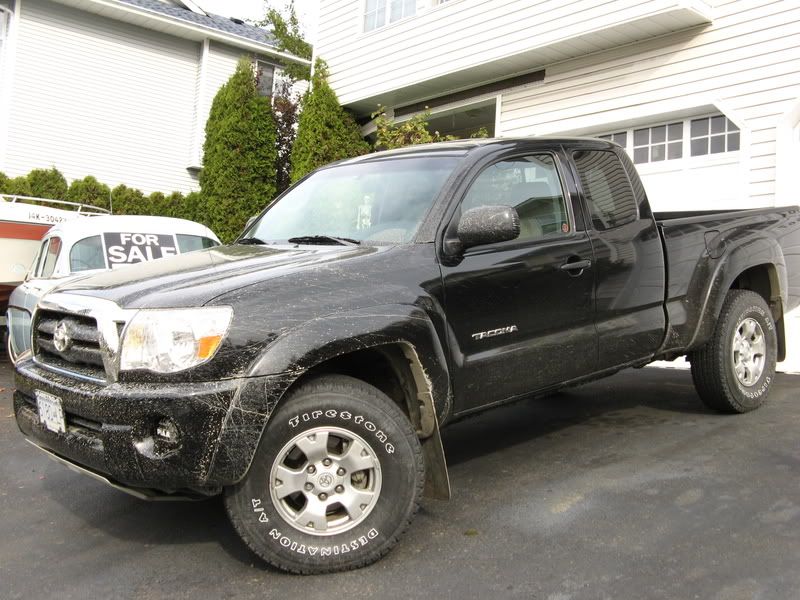 They have done me well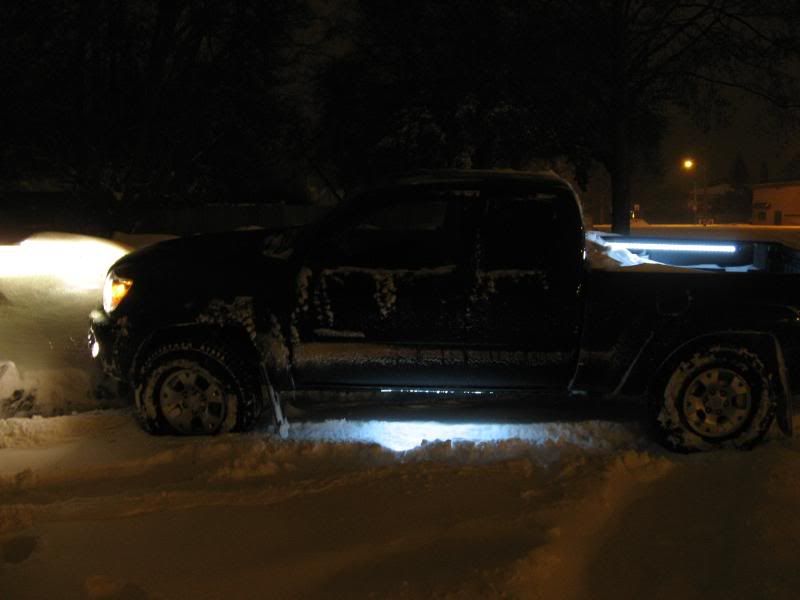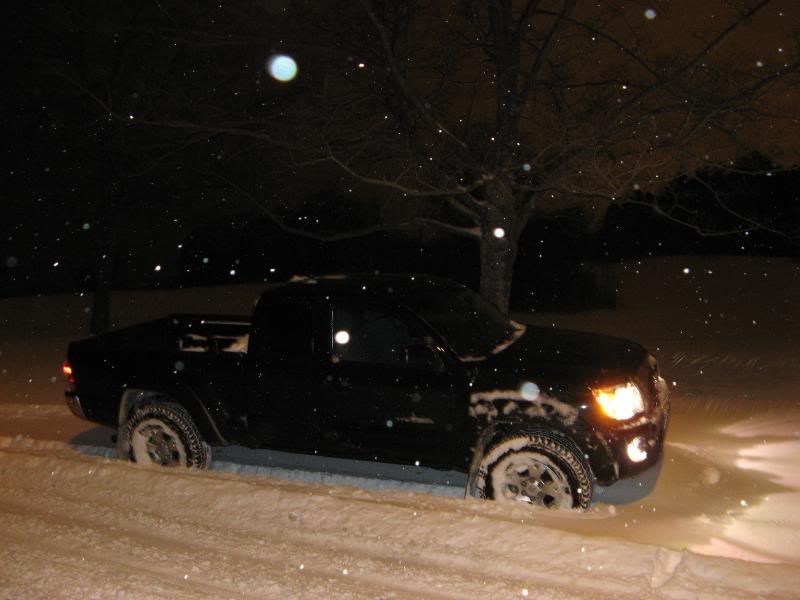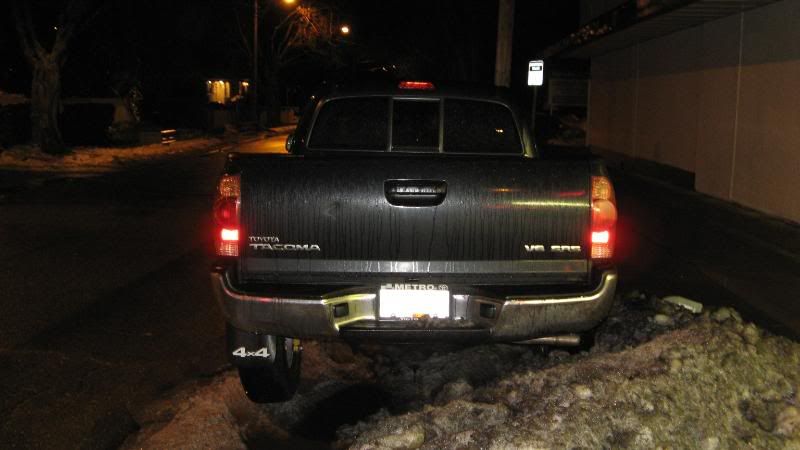 Things slowed here I started my OBA system but only got as far as buying and installing the compressor.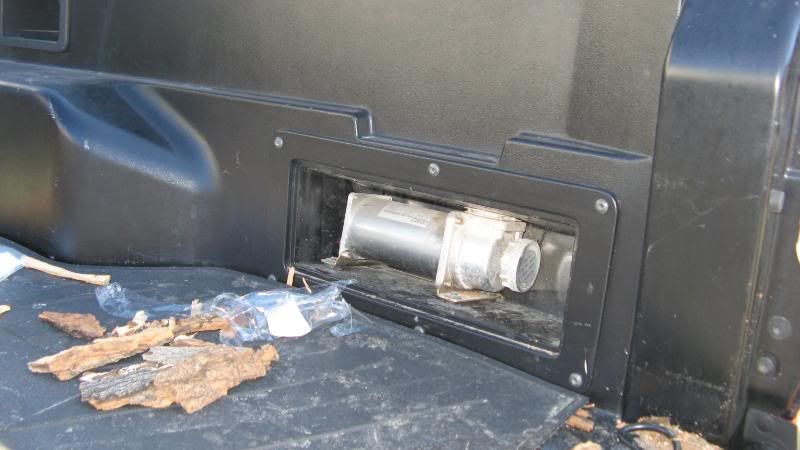 That was it for quite a while i lurked and surfed and researched to make my next move when i decided all that was lacking was money I didn't have enough saved up to comfortably buy everything I wanted but lucky for me I was soon being deployed money would not be a problem after that.
About two months before I got home I started to buy everything mainly off
ebay
but there were a few things that were bought locally as it was just easier.
Bought a
scanguage
and blendmount and installed them (eBay)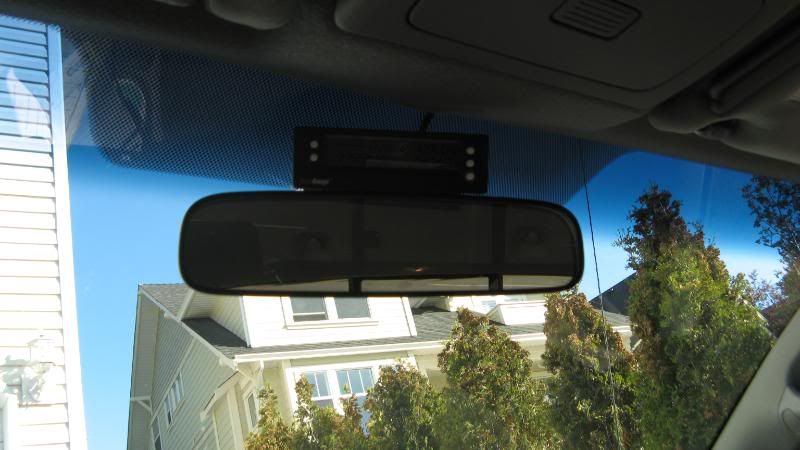 Ipod adapter (eBay)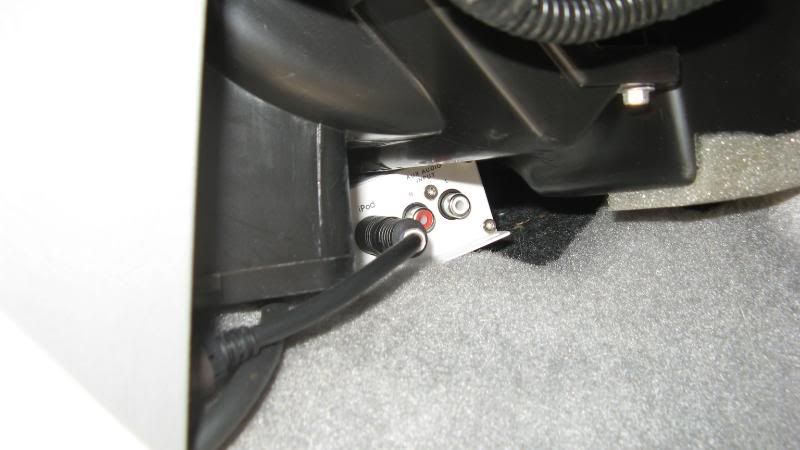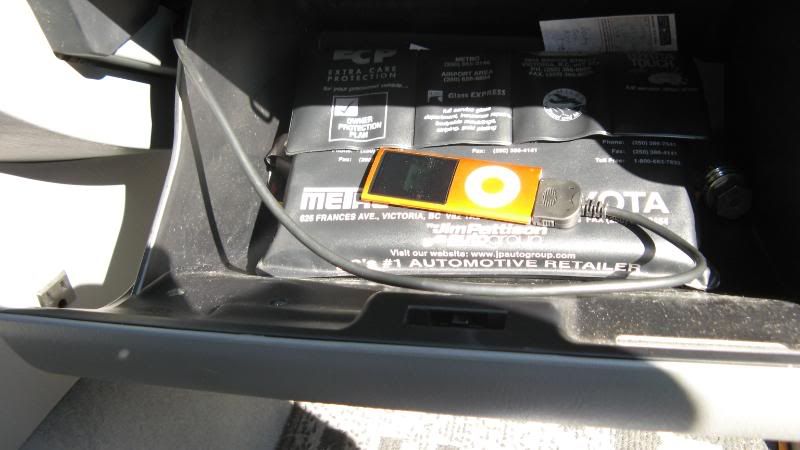 Bike fork mounts got them from Mountain Equipment Co-op for about $20 each took the rail off drilled two holes into a couple pieces of flat stock bolted them in and reinstalled the rail easy peasy and they won't move.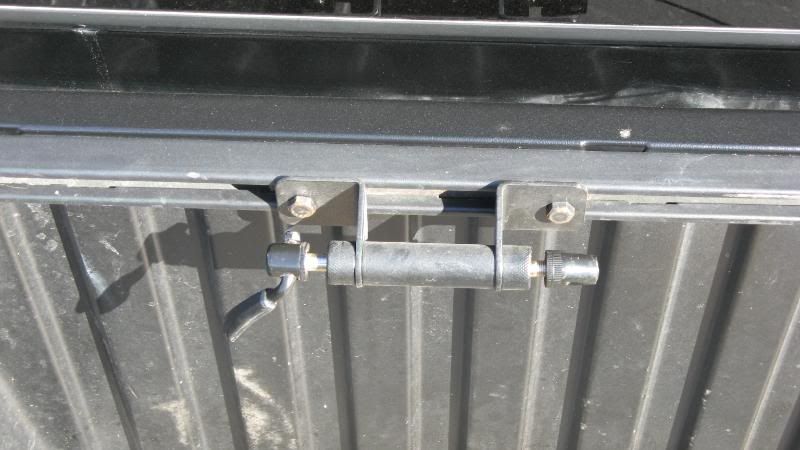 I take the skewer out when there isn't a bike hooked in otherwise it rattles around and pisses me off to no end
Got a good deal on a complete on board air system so I bought it and decided to use the compressor that I already had cause it was a much better unit anyway and it was already bolted to the truck. (eBay)
Bought 50ft of 200psi air hose from
home depot
on sale instead of using the rigid hose that came with the kit, and i've used an ass ton of air fittings, hose clamps and teflon tape. I'm very pleased with how everything turned out so far.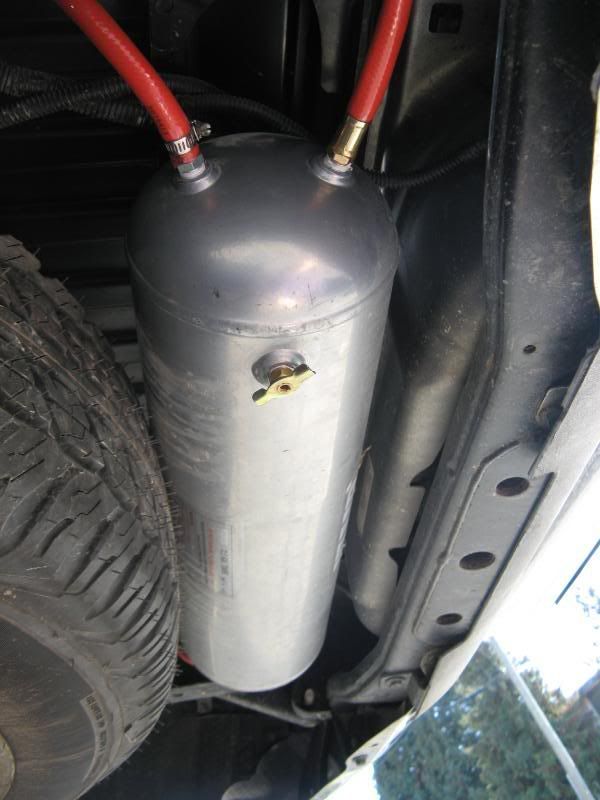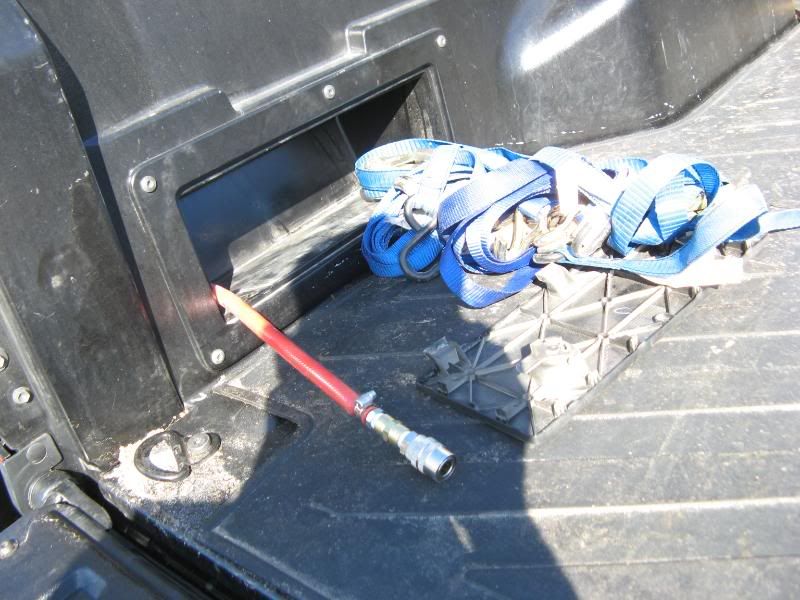 yeah the kit came with air horns great for getting those F350 drivers' attention when they think it's their god given right to cut people off.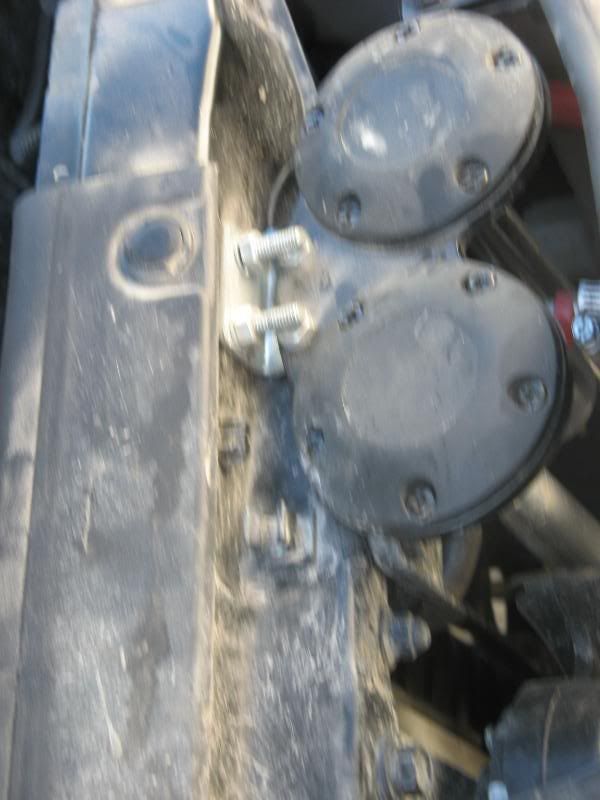 The next two things are tied between what i like the most
got a randy ellis light bar and 4 hella black magic driving lights (eBay for the bar and one set of lights local for the other set)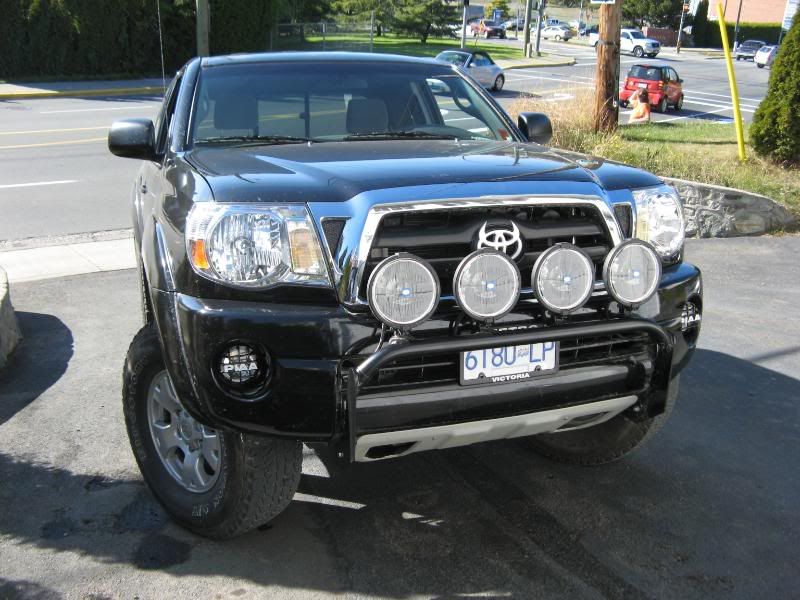 Old man emu suspension for front and rear. I had the front installed by a local shop cause well driveway alignments aren't very good and I didn't want to kill myself with a cheap spring compressor. (Local from Cap-it Victoria could have gotten a better deal with north shore off road but I was in a hurry)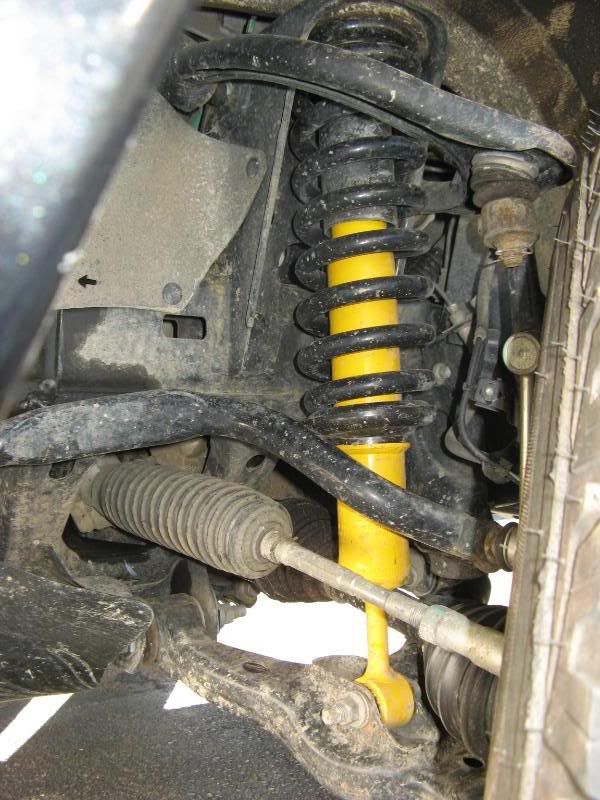 They ride sweet haven't got the rear installed yet. Gonna go to a buddies place one weekend and get it done cause he has a lift and I don't know if you can see my driveway, but its kinda sloped and not jack stand friendly.
Misc electrical
Switches are configured different now, now the far right is for the compressor, the horns will not work if the compressor switch is not on. The middle is for both the bed and puddle lights I use them together anyways so I decided to combine them. The fog light switch controls all the aftermarket lights up front. When the switch is on the piaas are on as long as the high beams aren't on, and the hellas only come on with the high beams. Neither work when the switch is off.
All my relays and fuse holders are contained within an enclosure to keep the engine bay neat and tidy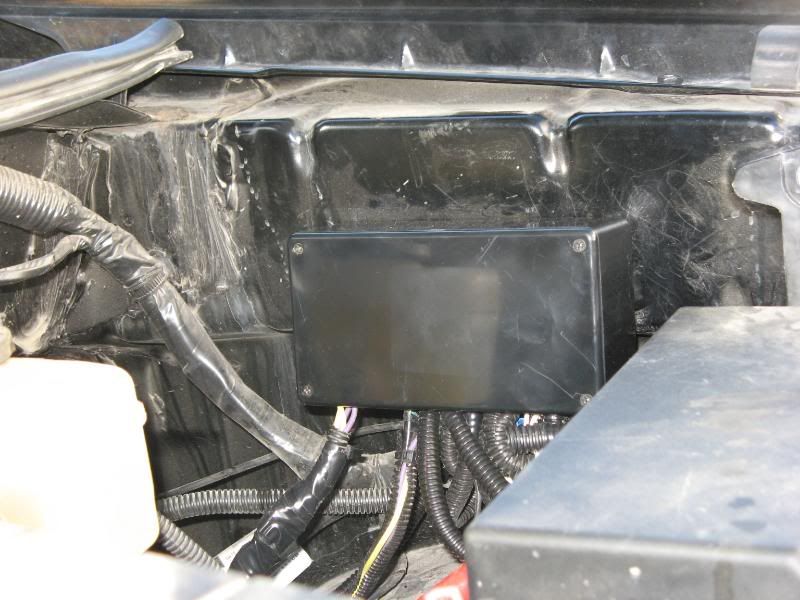 Dakars installed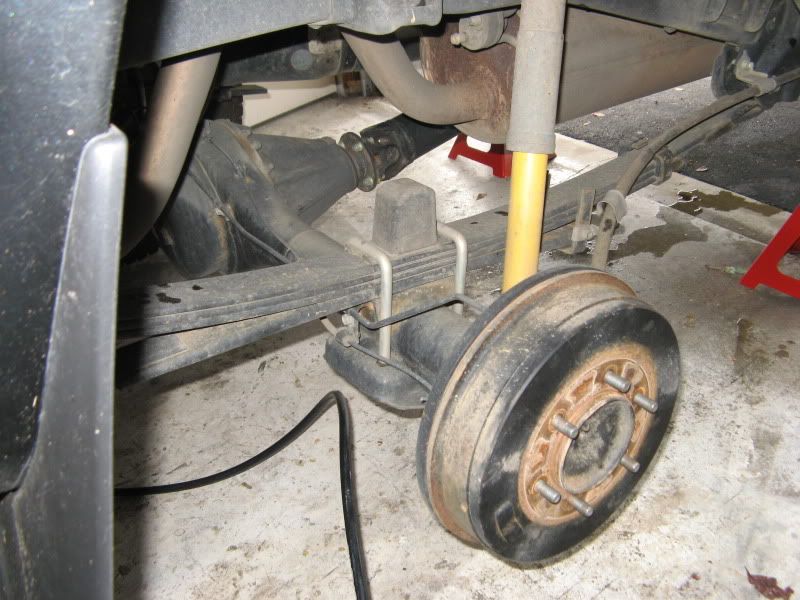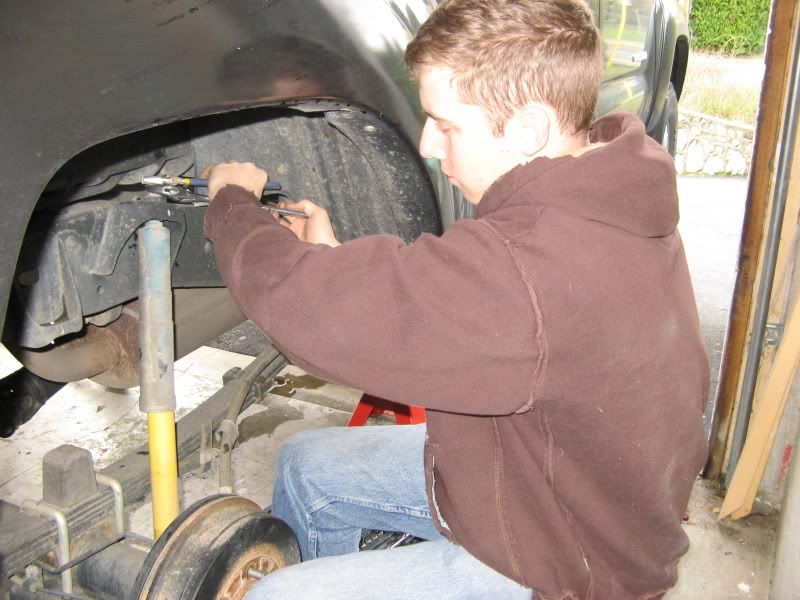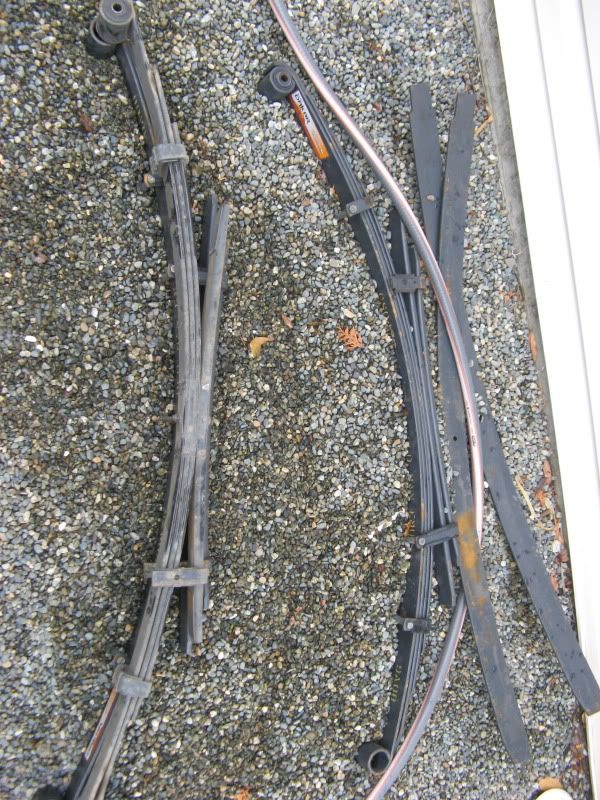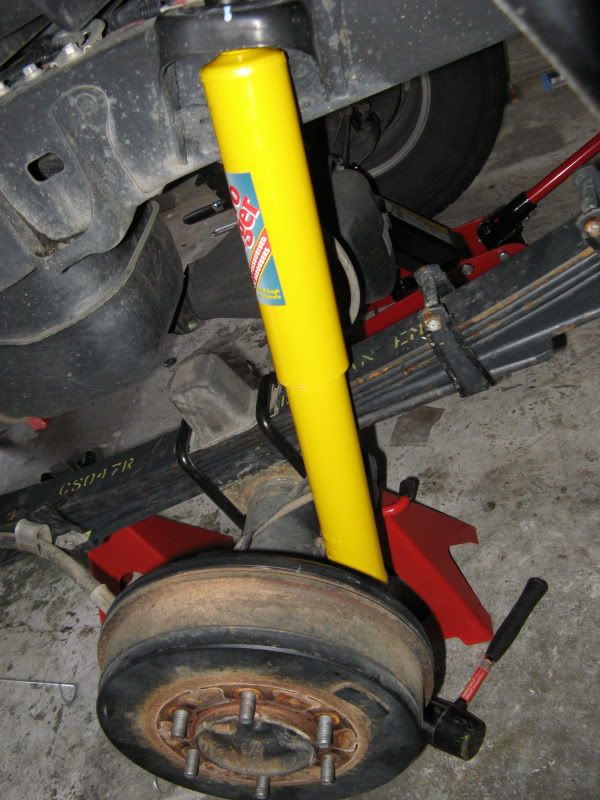 Pick me up a
magnaflow
cat back and installed it that night in the dark.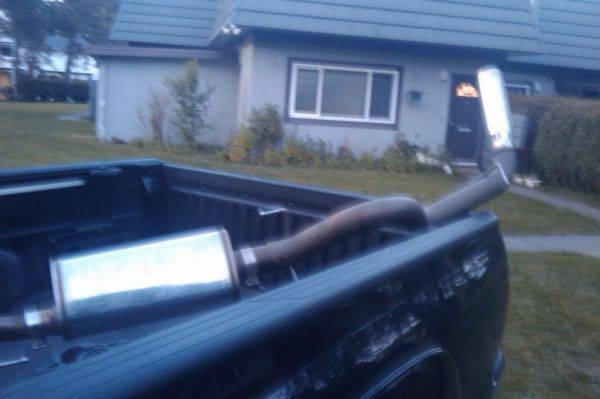 I would like to install lockers front and rear, but for the amount of off roading I do there's not much point. So I would like to get a limited slip put in the rear, not a detroit locker something similar to the stock toyota unit.
Last but not least I want a plate rear bumper and some sliders, don't know how my air tank position is going to affect mounting the new rear bumper. I will solve that problem when I come to it.