2010 Magnetic Gray TRD Sport Prerunner Access Cab
I picked her up on August 30th, 2009. Her sticker price was $26,574. I got her for $22,970 + about 12% for California taxes, title, & license fees) OTD for $25,725.
WEEK #1 MODS:
In channel vent visors by Wade.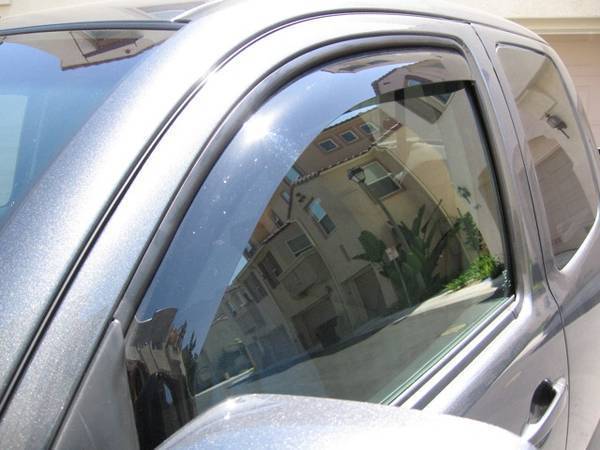 Sport Pedals: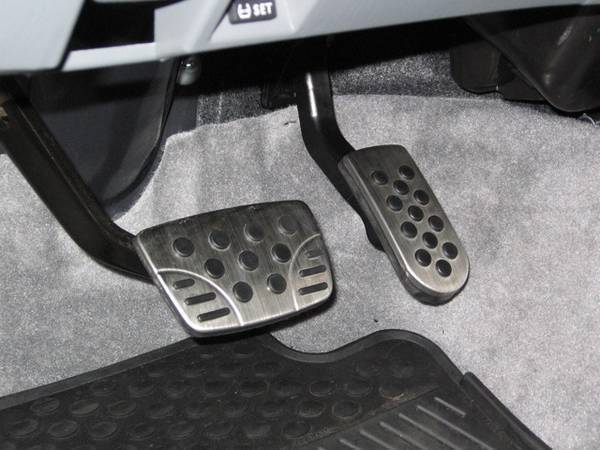 Factory All Wheater Mats: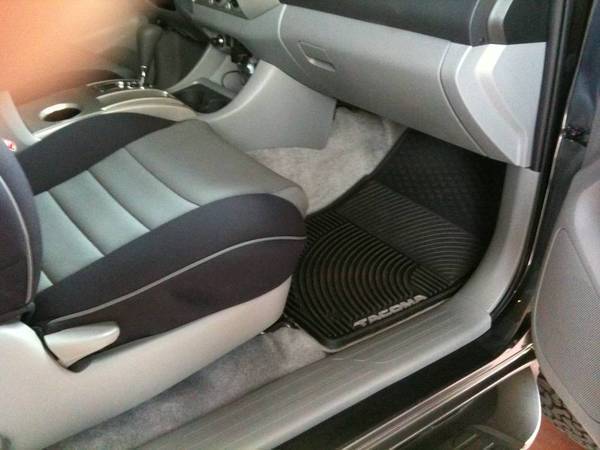 Sylvania Silverstar Headlights and Foglights: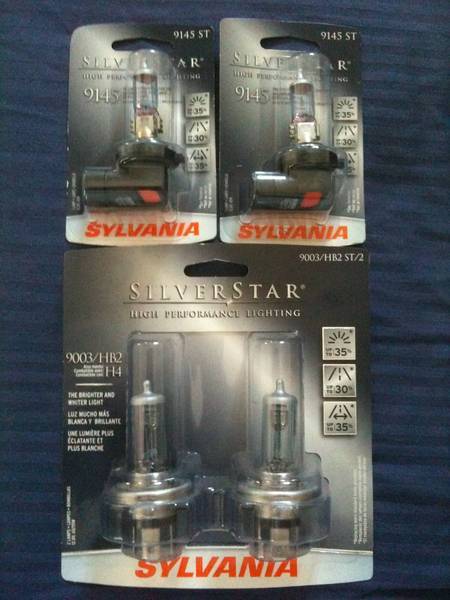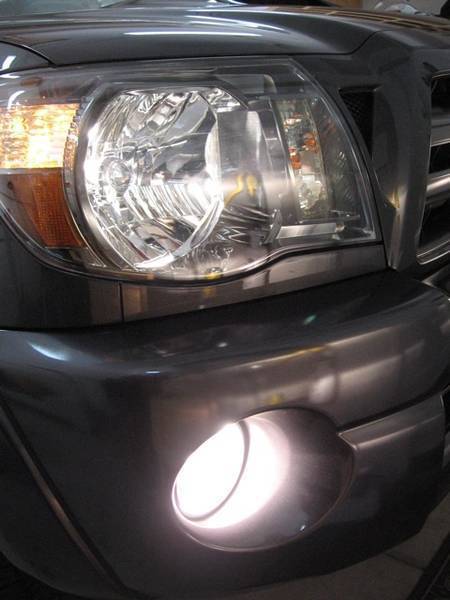 Anytime Foglight Mod.
Thank You
Jeff (Unholycumulus)!!!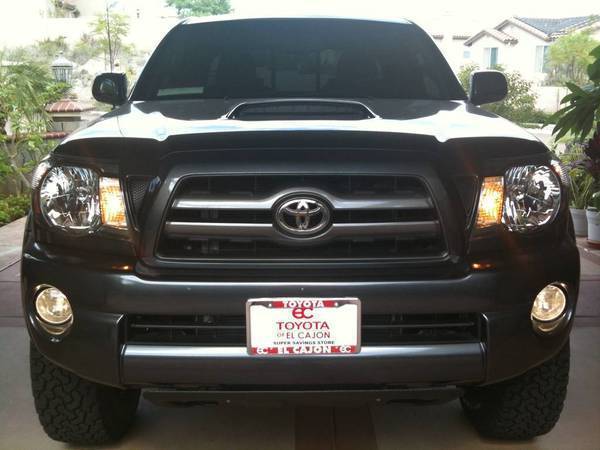 TailGate Clamp with removable key: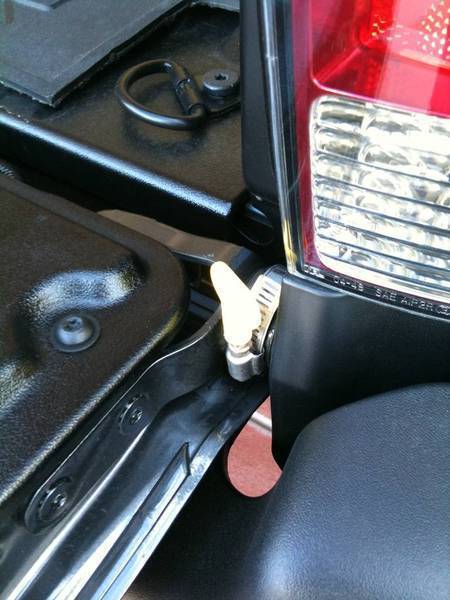 WEEK #2 MODS:
Factory TRD Skid Plate Line-X'd: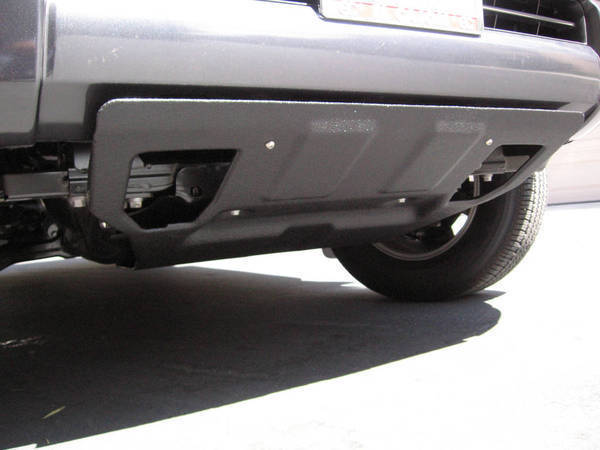 TRD Sport Catback Exhaust: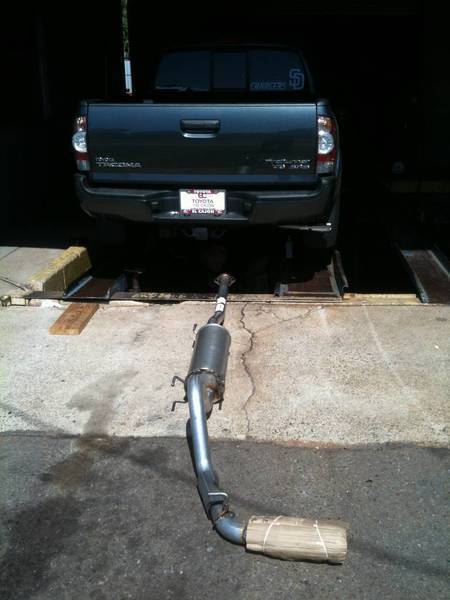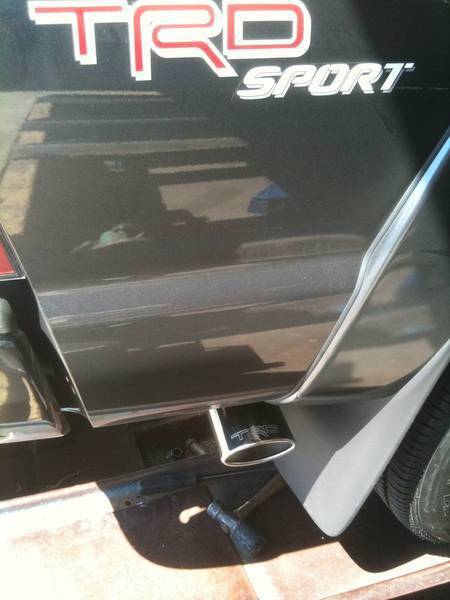 Upgraded Factory Rear View Mirror / Monitor to a Gentex 3.5" Mirror / Monitor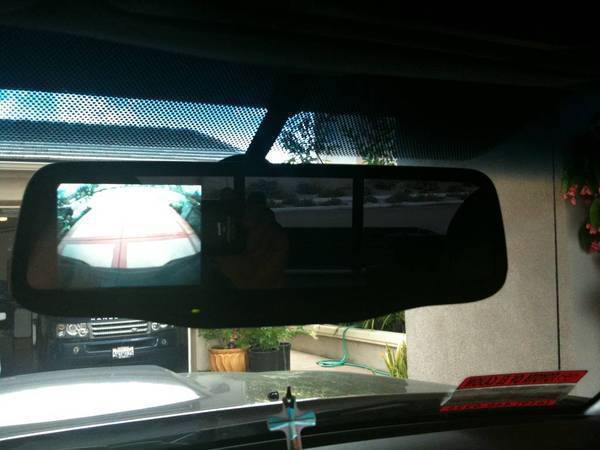 WEEK #3 MODS:
Wet Okole Seat Covers Front & Back: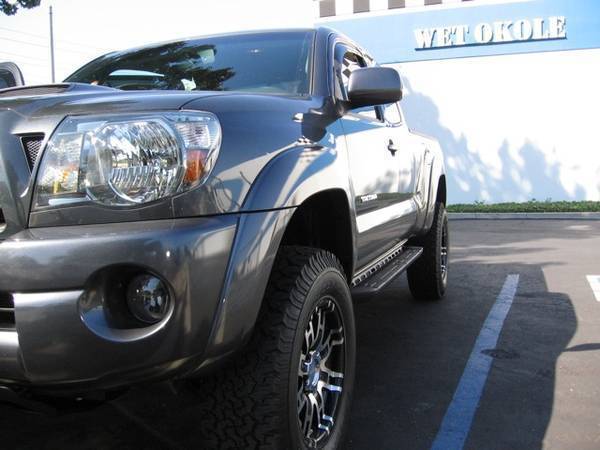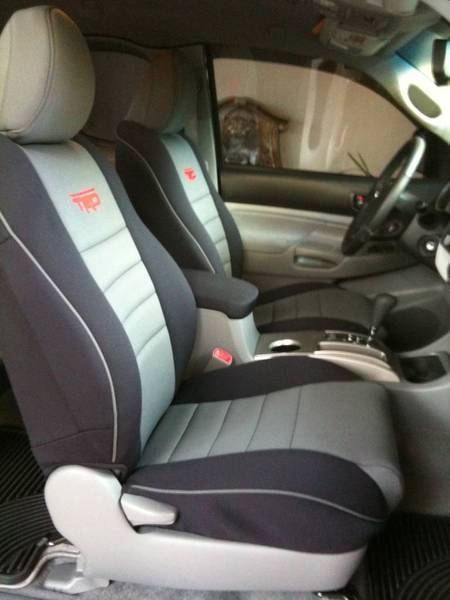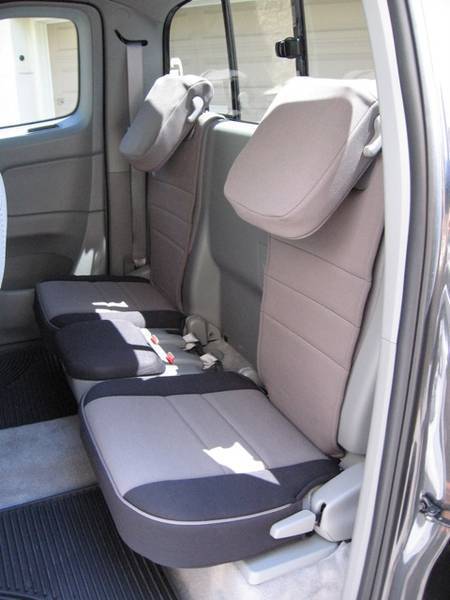 Helo 17x8 Powder Coated Black and Machined Silver Hub centric Rims on stock 265/65/70 tires: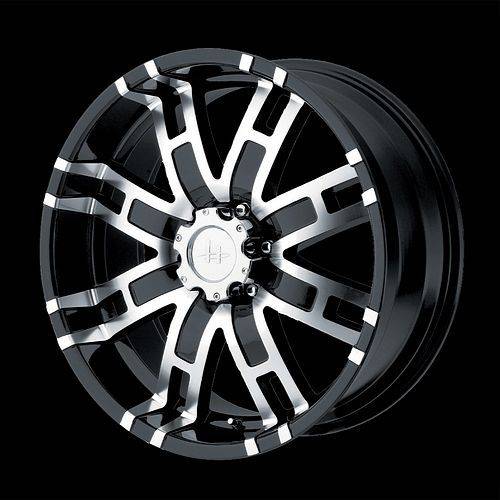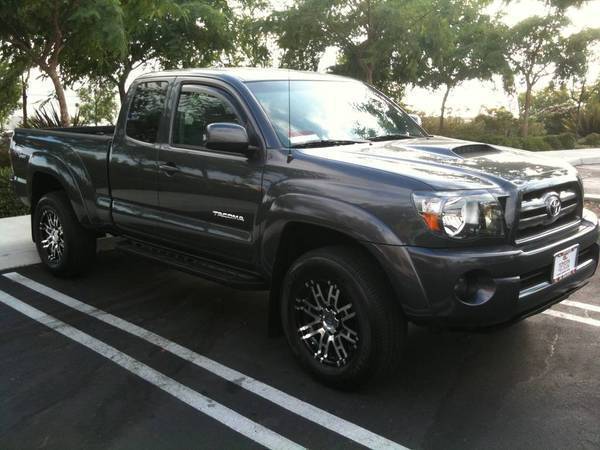 Tinted Windows... 20% All around except for the windshield: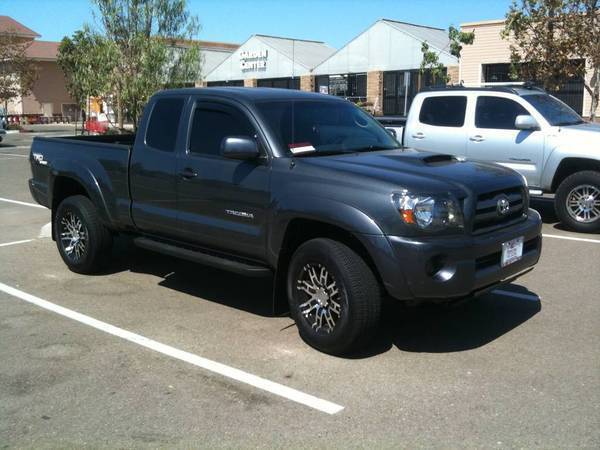 Blisteins 5100's all around with mini leaf add in back: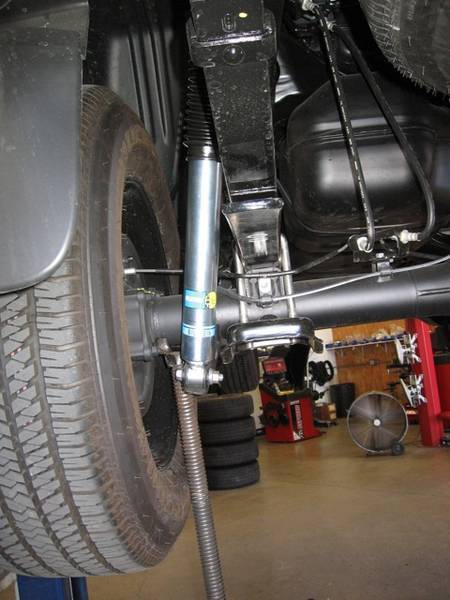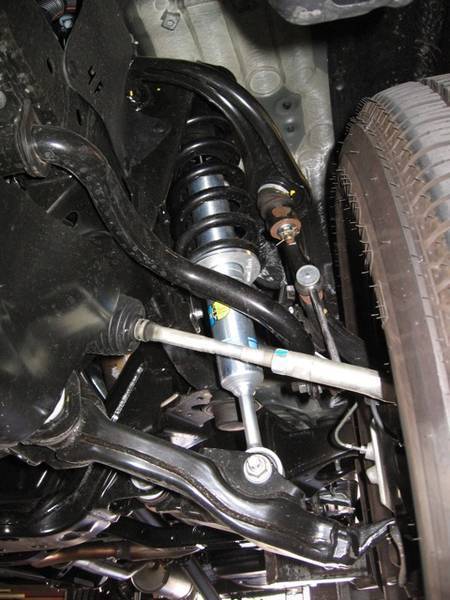 BFG's All Terrain A/T 265/70/17 tires: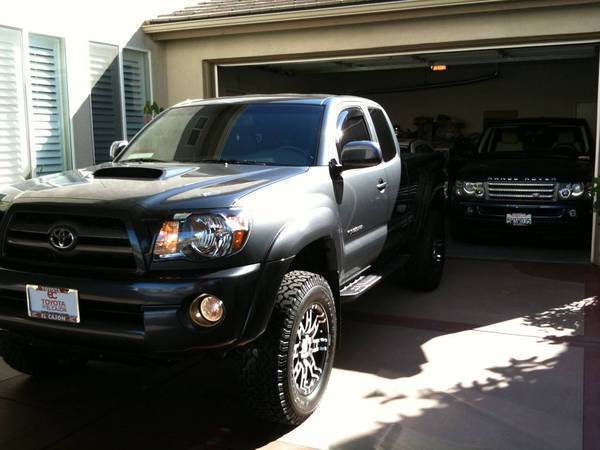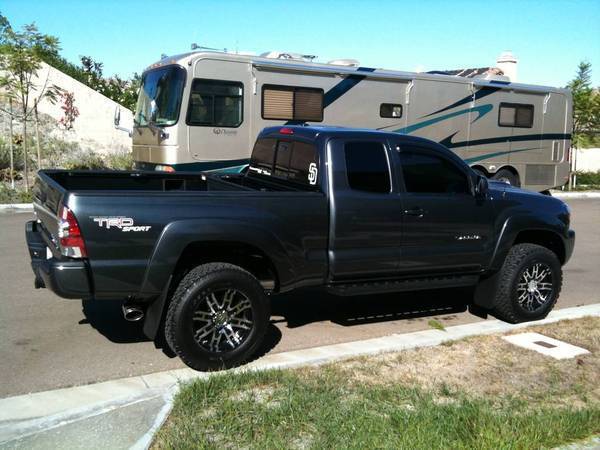 AFE Pro/Dry Drop In
Air Filter
: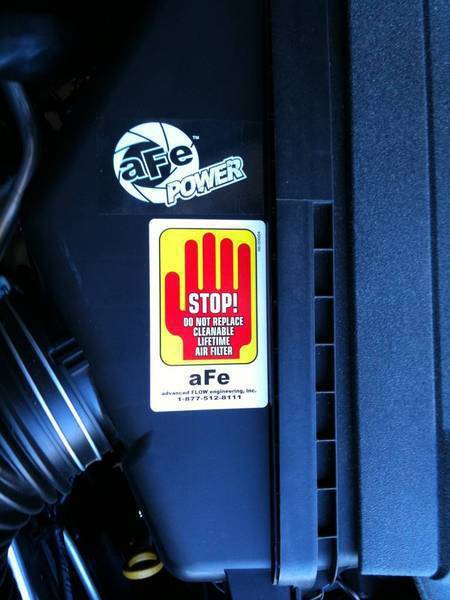 Removed Front & Rear Mud Flaps: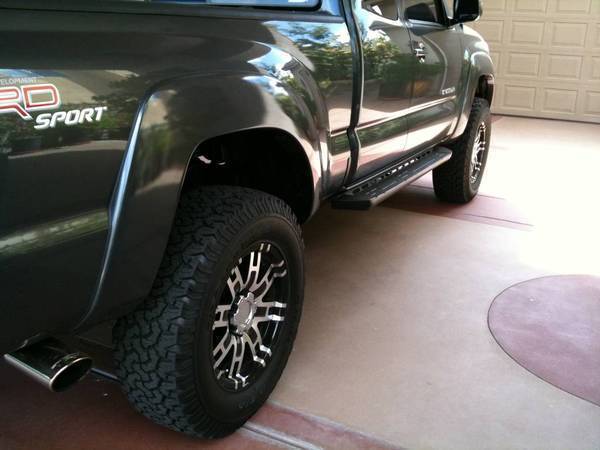 WEEK #5 MODS:
Custom CB Antenna Mount courtesy of Albert(W8N4Mud).....
Thank You! ! !
Updated this mount onto Custom light bar on WEEK #22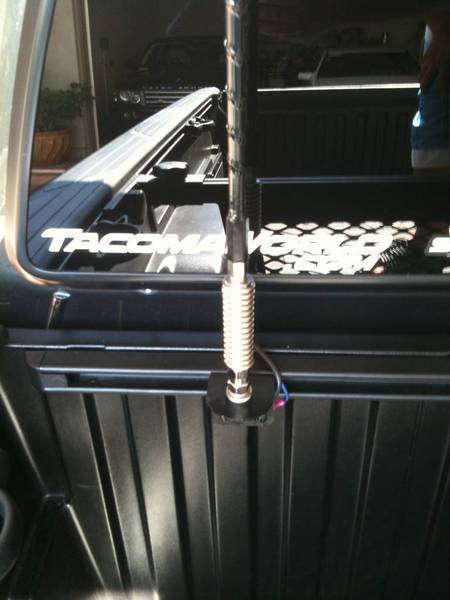 WEEK #6 MODS:
Bed Mat Security Mod: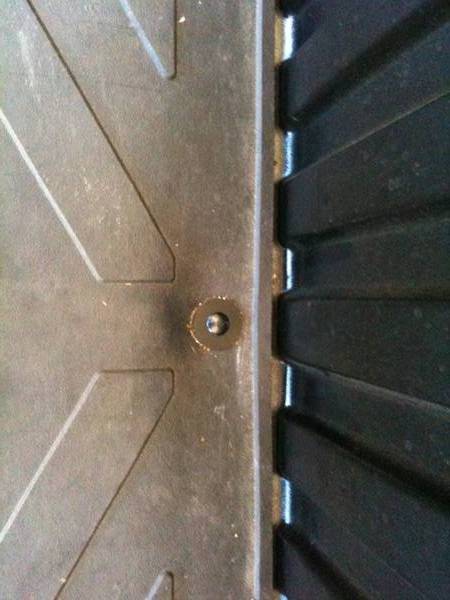 Front TRD License Plate Frame: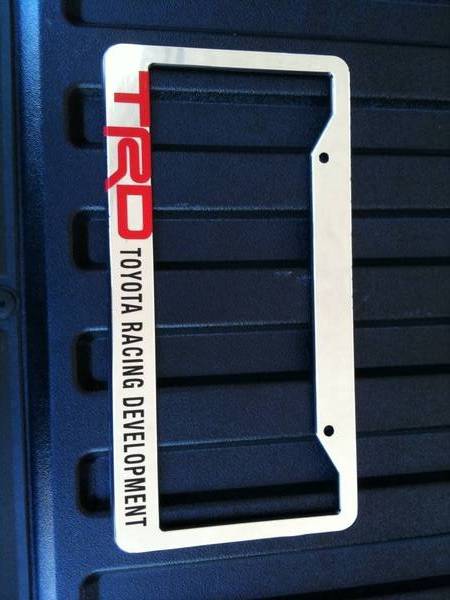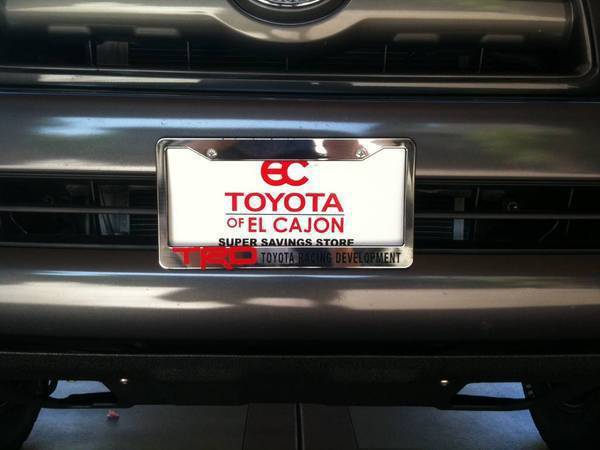 Back TRD License Plate Frame: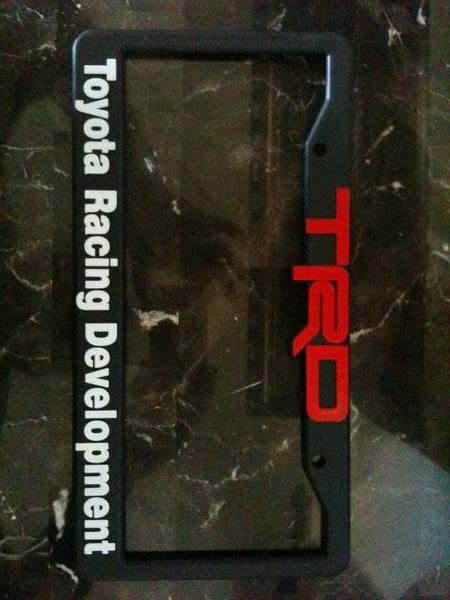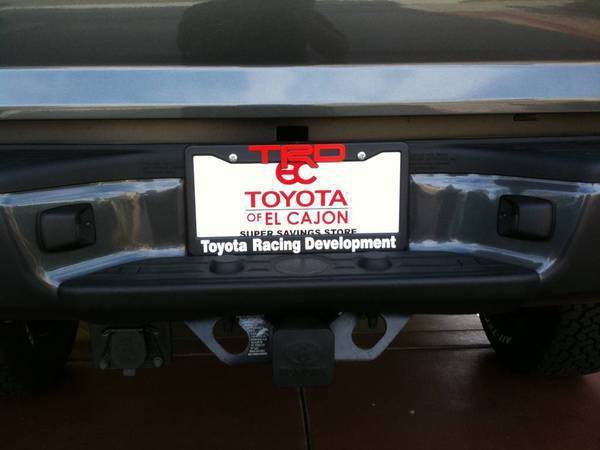 A Go Rhino Hitch Step: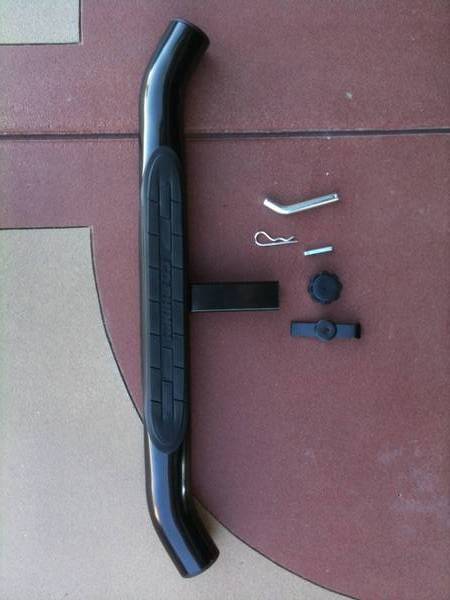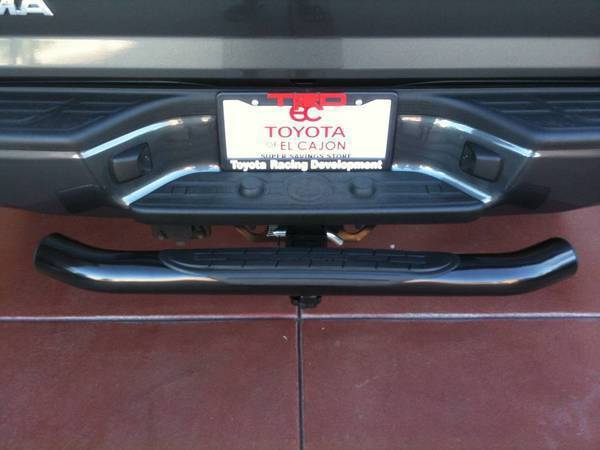 After months and months of waiting, originally ordered for my 2009 Tacoma 4x2 Access Cab Base, PopNLock Tailgate Lock: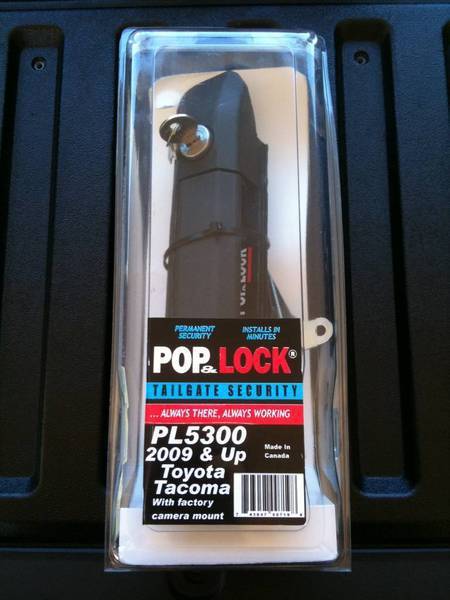 WEEK #7 MODS:
Painted all areas that are visible behind the grill black and relocated horns behind lower grill. Thank You Albert!!!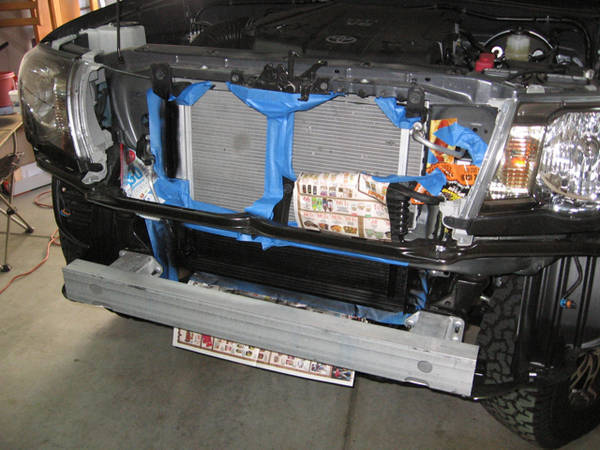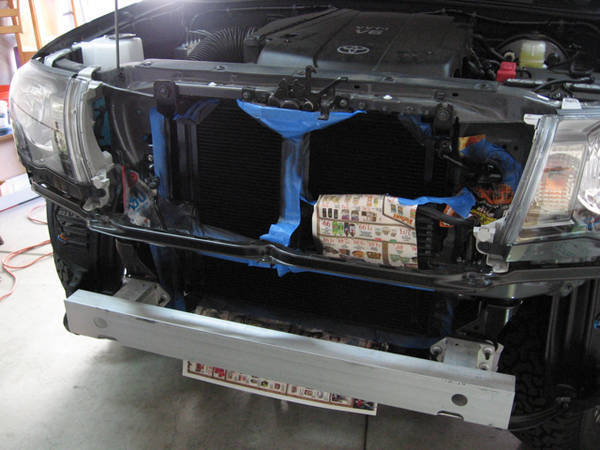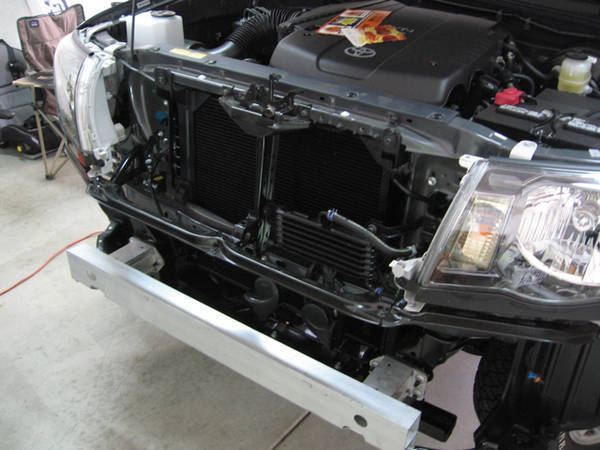 GrillCraft Upper & Lower Black MX Mesh Grills:
A special Thank You to Albert(W8N4Mud) and Matt(Lembowski) for helping to do this mod.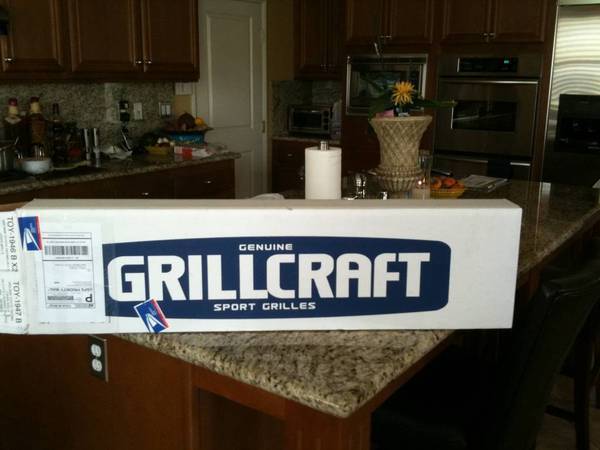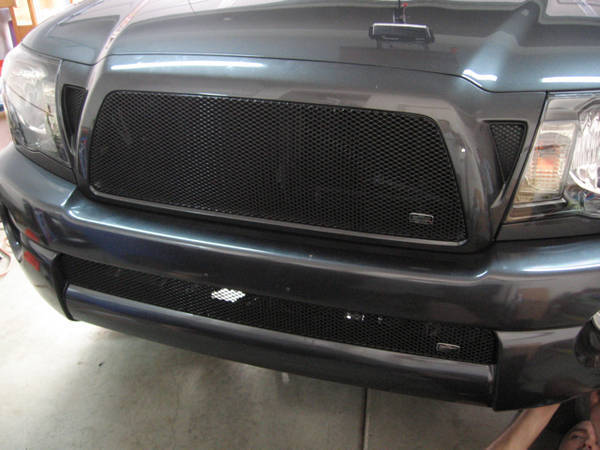 Old School FJ Toyota Emblem Color Matched by hand: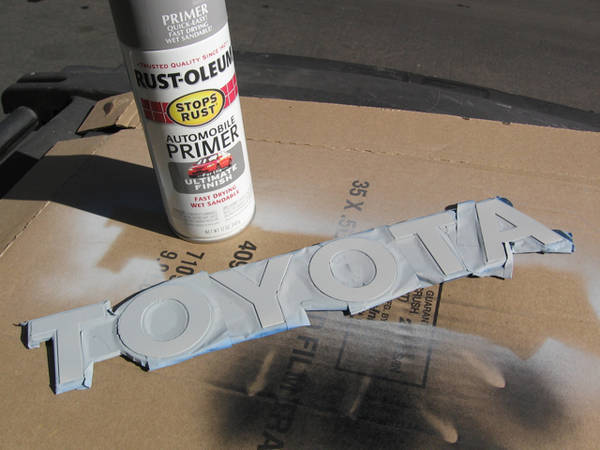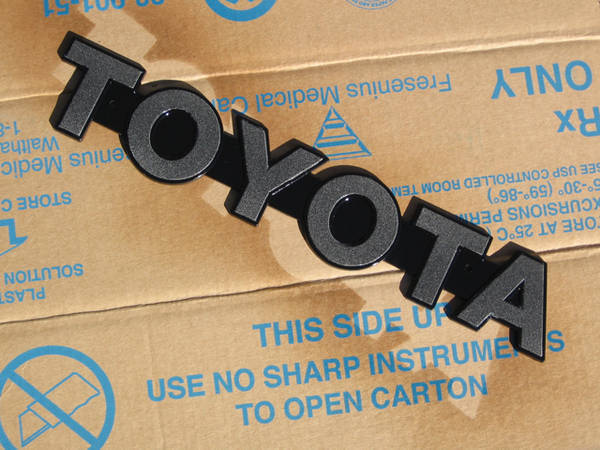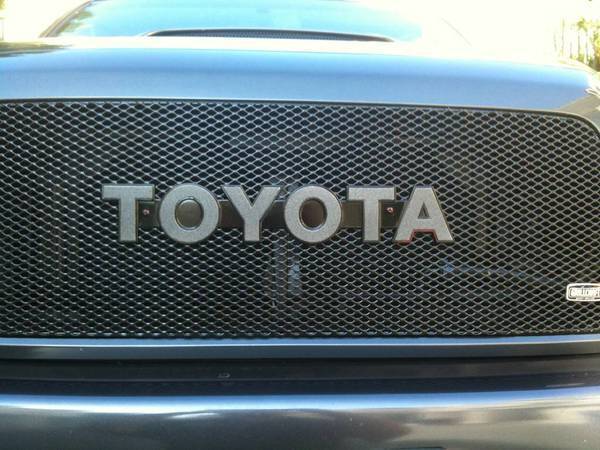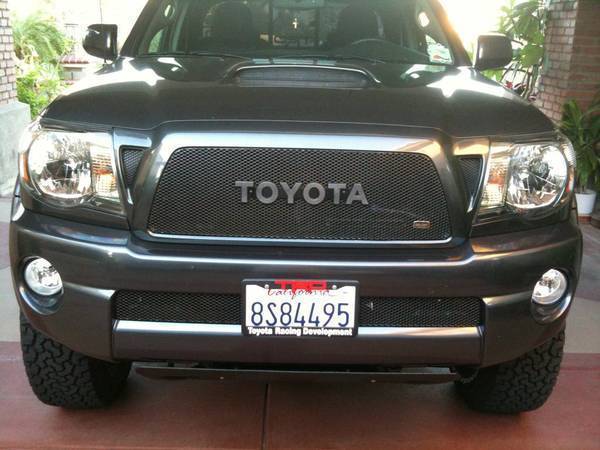 WEEK #8 MODS:
Color Coded Engine Cover (Left Center Black with clear coat):
Color Coded "TACOMA" on Bed Mat: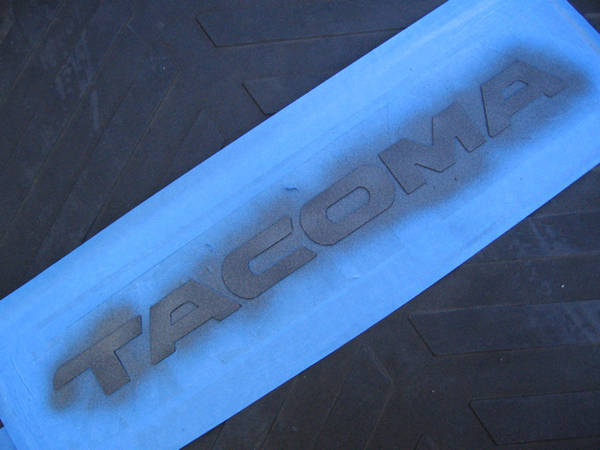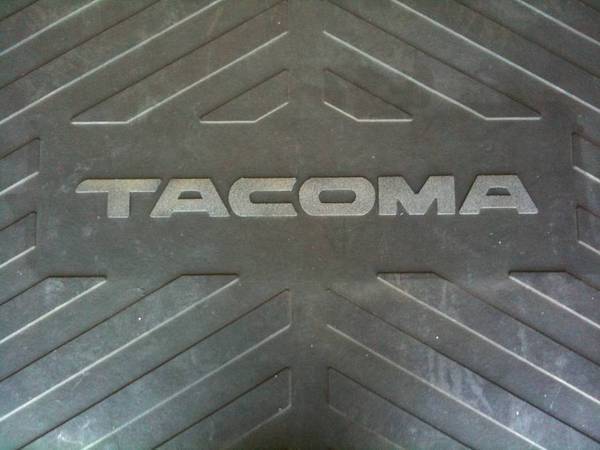 WET OKOLE Door Armrest: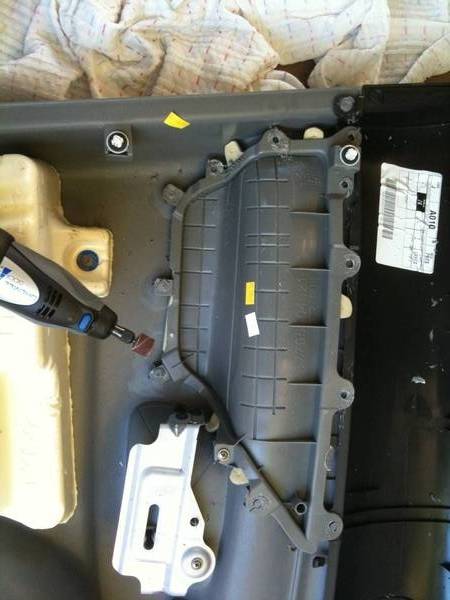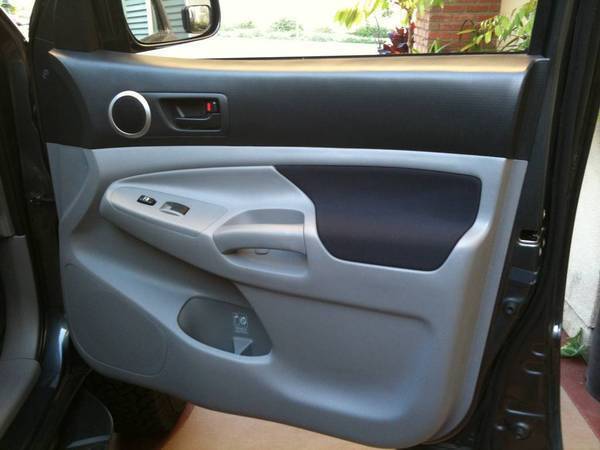 WEEK #9 MODS:
No Mods. Took the week off....
WEEK #10 MODS:
PIAA 500mhz/600mhz Sport Horns placed behind lower grill: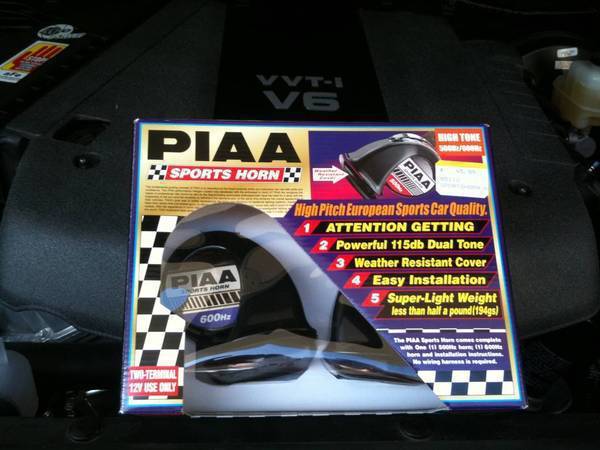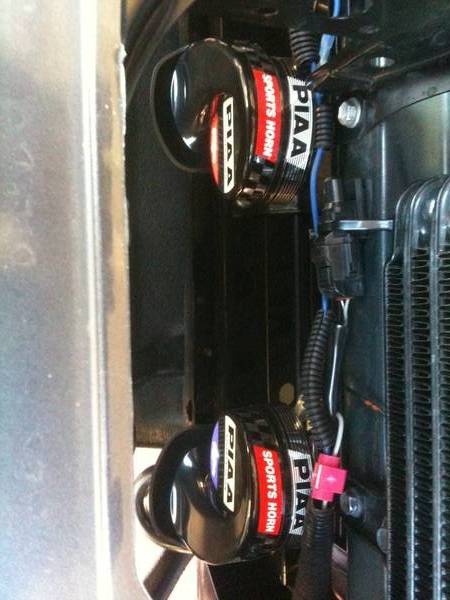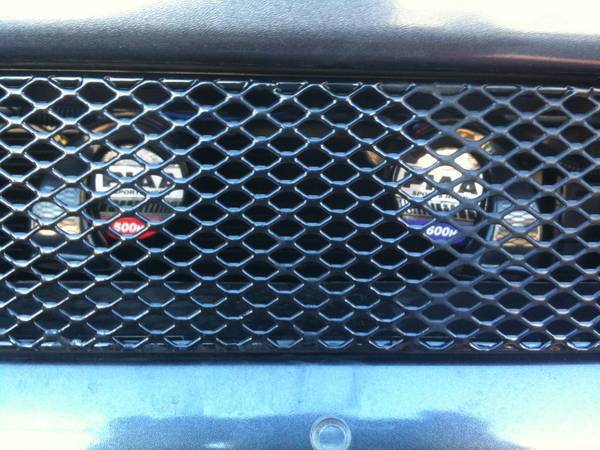 Personalized Plates finally arrived after 3 months: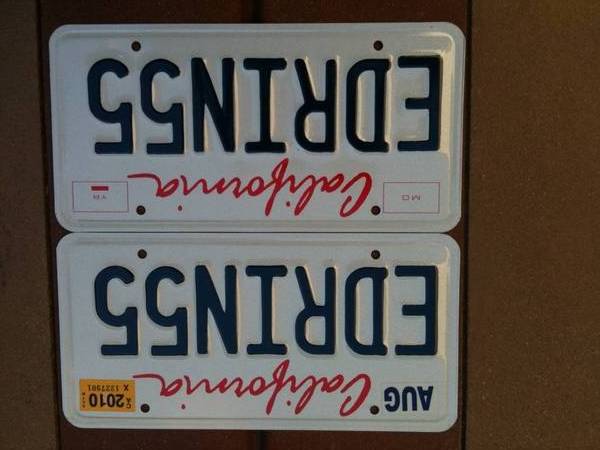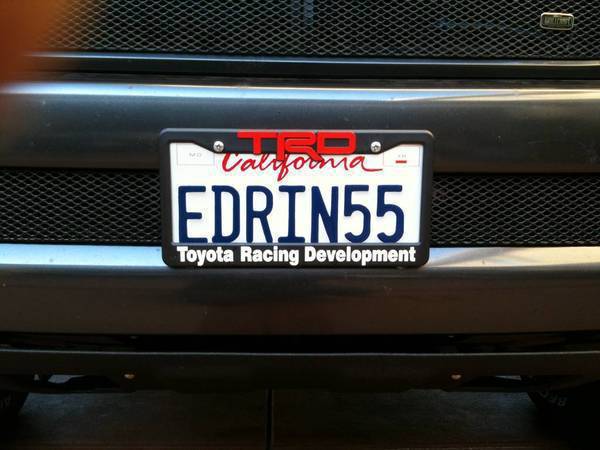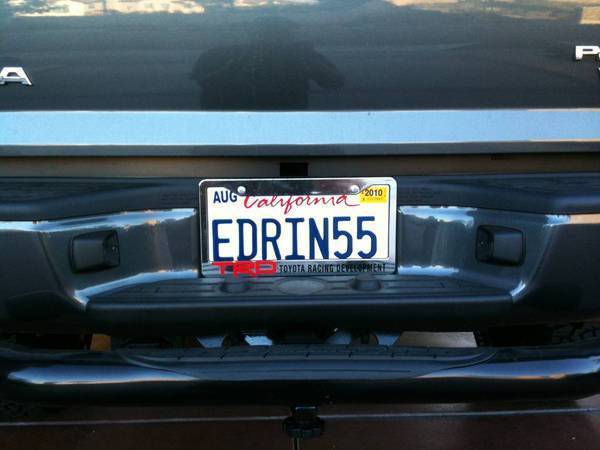 WEEK #11 MODS:
Hella Black Magic Lights:
Installed them, but havent wired them up yet. Will update with more pics after hooking them up.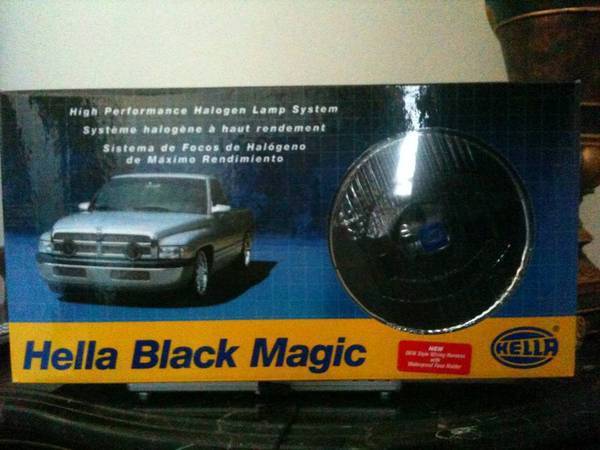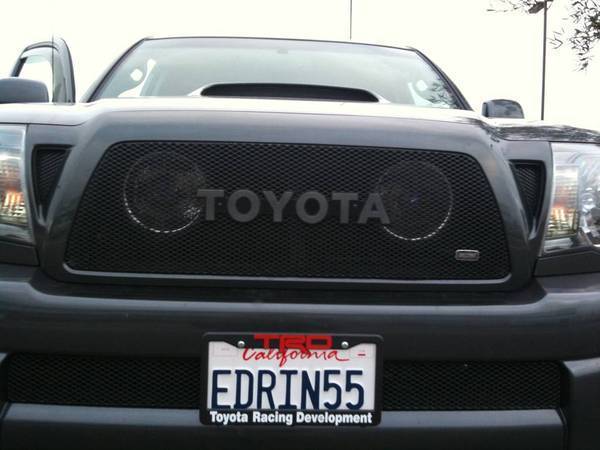 WEEKS #12 & #13 MODS:
No mods done....
WEEK #14 MODS:
TRD Shift Knob for automatic transmission with "TRD Emblem" on both sides: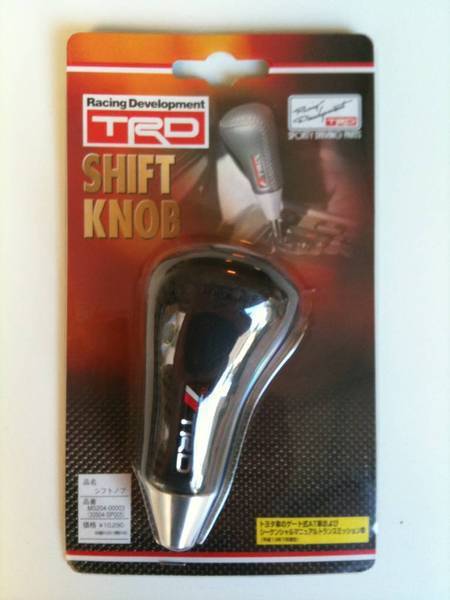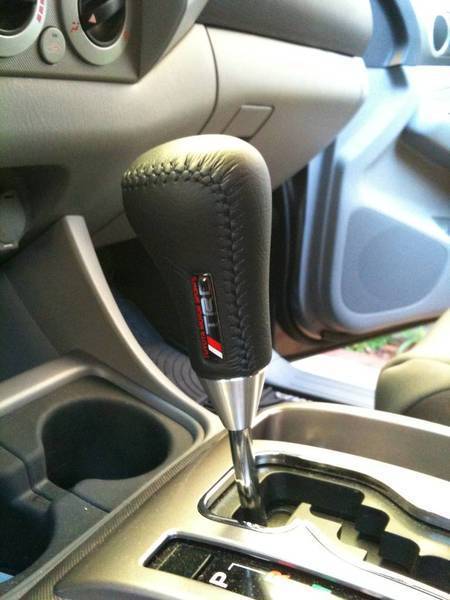 WEEKS #15 & #16 MODS:
Nothing Done... Its the Holidays....
WEEK #17 MOD:
Compliments of Mother Nature...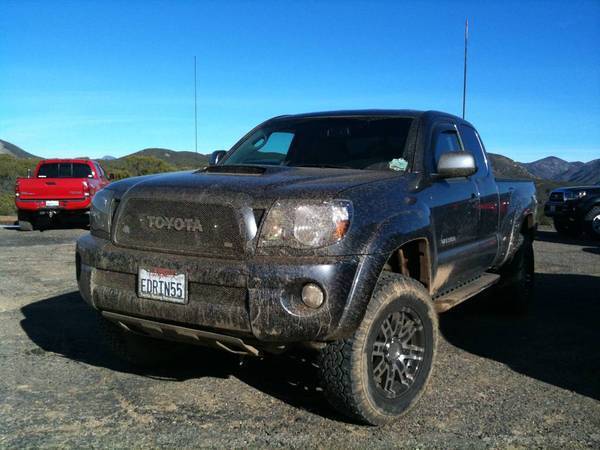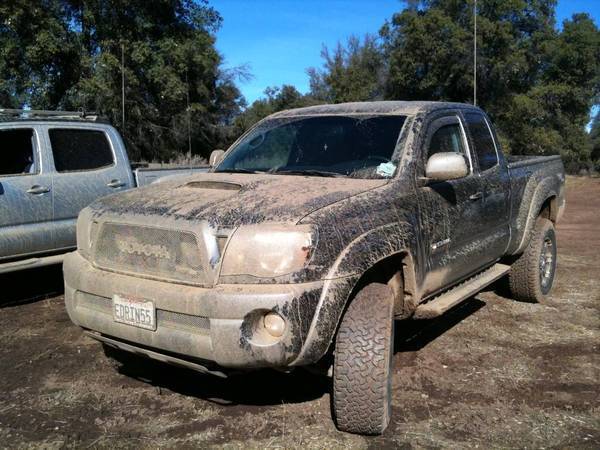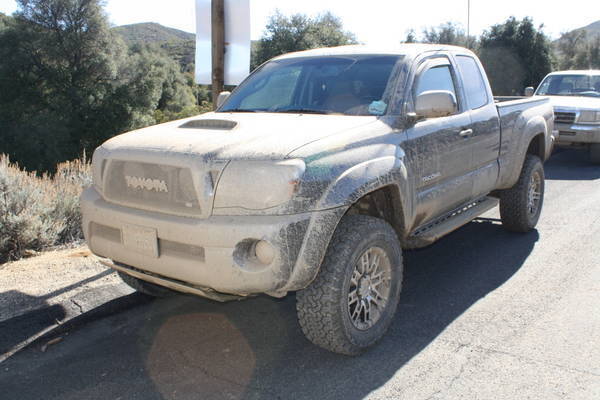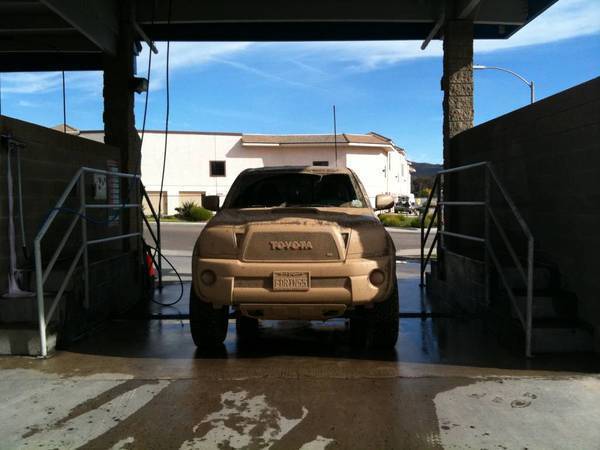 WEEK #18 MODS:
Nothing.... Being a lazy bum again....
WEEK #19 MODS:
TRD Carbon Fiber Emblem added to rear quarter pilars: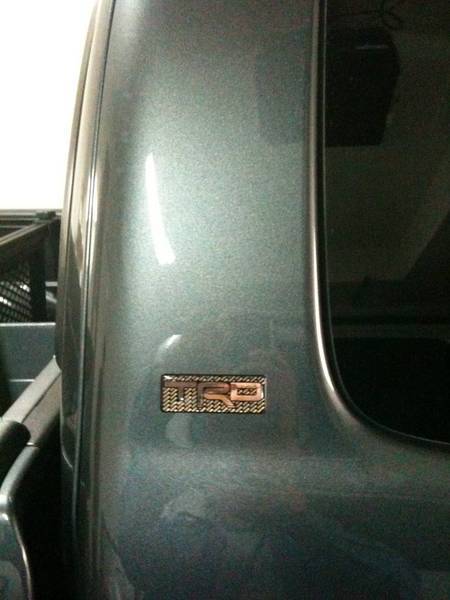 Blazer International's Light Buster Trailer Hitch Light:
Just plugs right into your 7 way receptacle. Brightens area at night and improves reverse camera image, especially if your truck is lifted.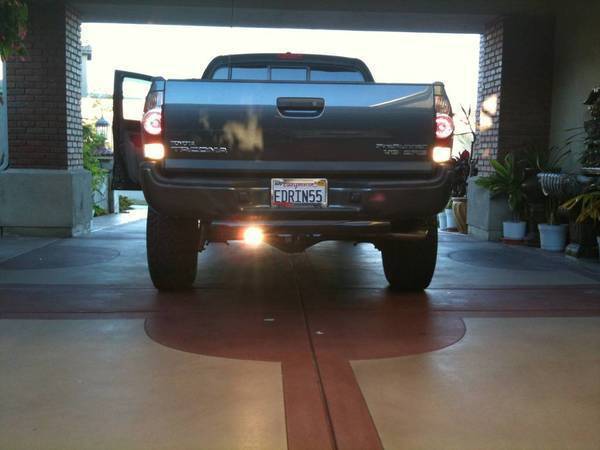 WEEK #20 MODS:
Nothing....out of town on vacation
WEEK #21 MODS:
Truck Covers USA metal roll up bed cover: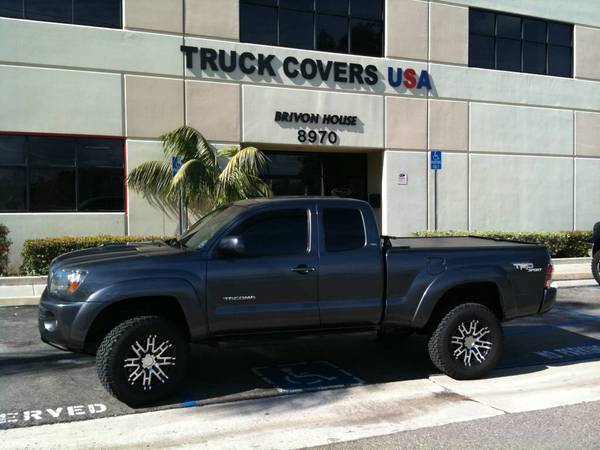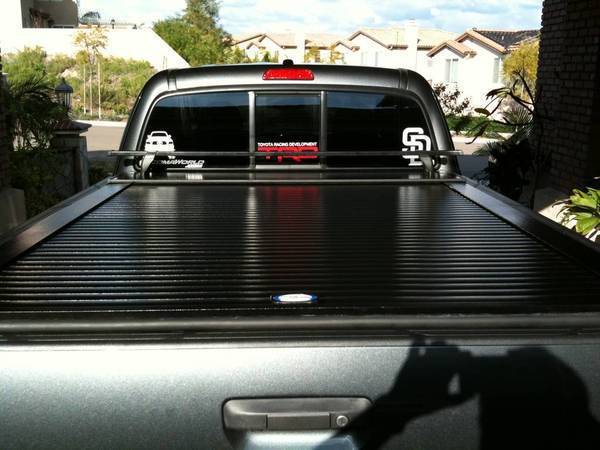 Custom Lockable Thule Light bar added to bed cover to hold Firestik antenna mount and an Off Road light: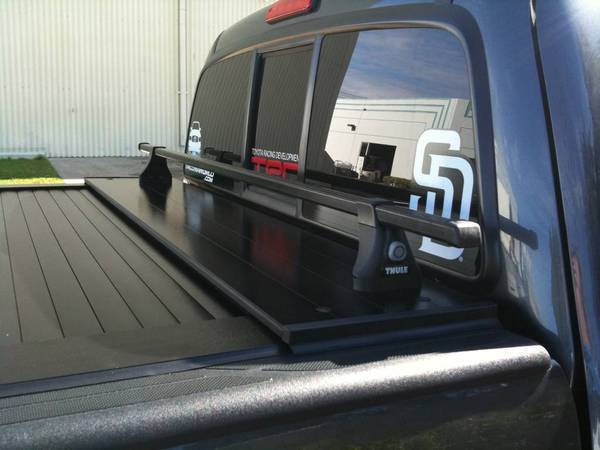 WEEK #22 MODS:
Thanks to Josh's (Yosh2000) SoCal LED Guage Swap Service, I changed my LED's on the guage cluster to blue with white on the odometer. He also changed my steering wheel controls to blue led's.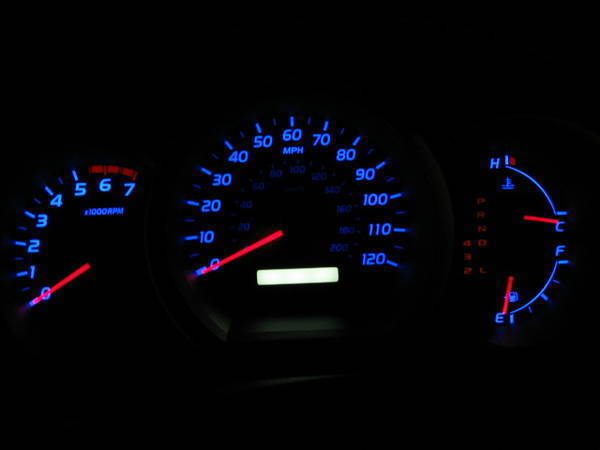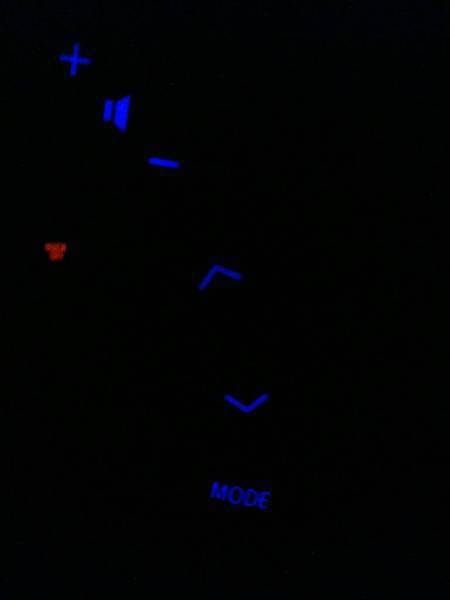 Painted Power Window / Door Lock Switches: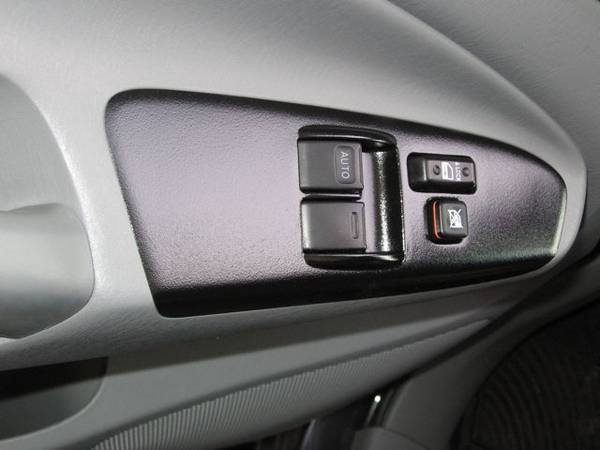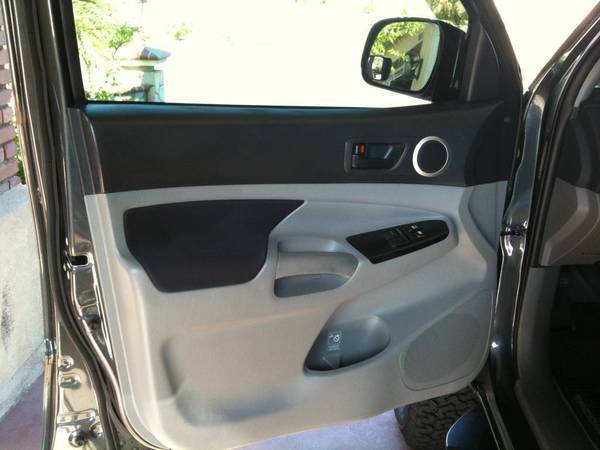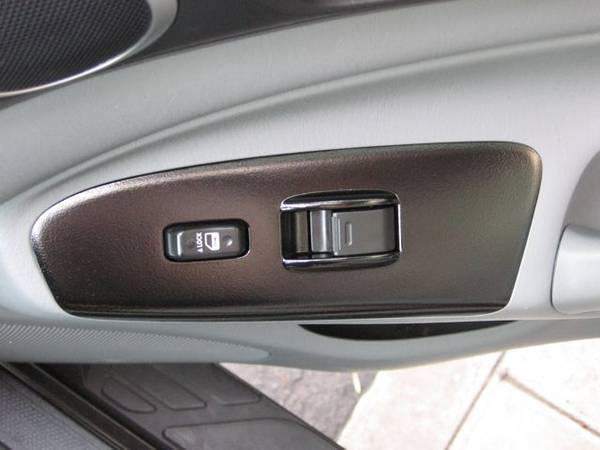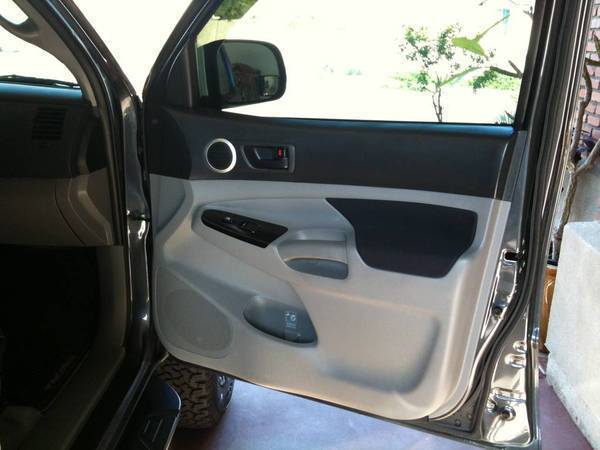 Added Off Road Light to Light Bar: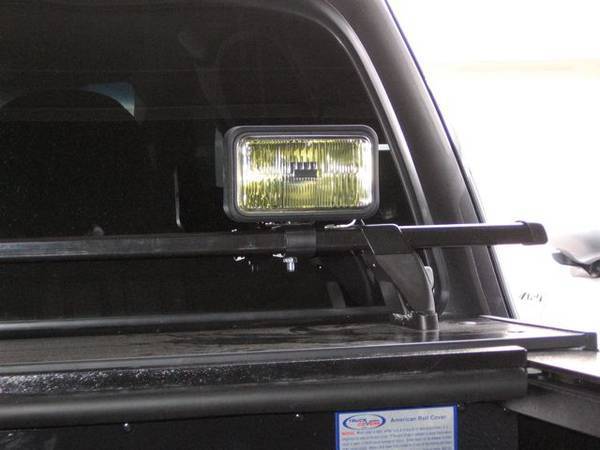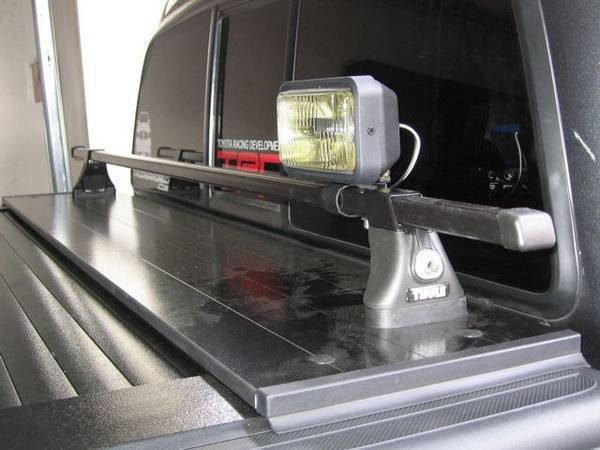 Added Firestik antenna mount onto the Light Bar: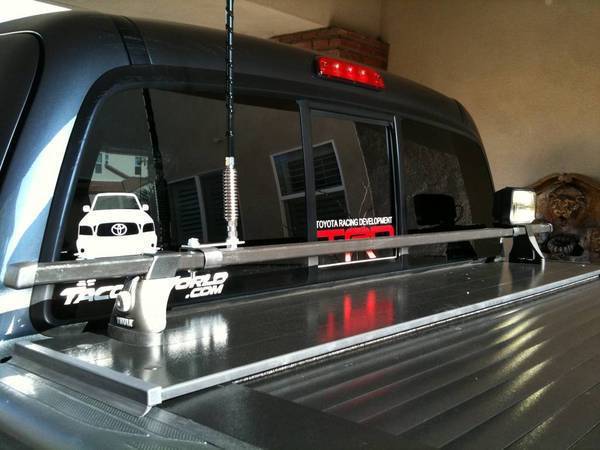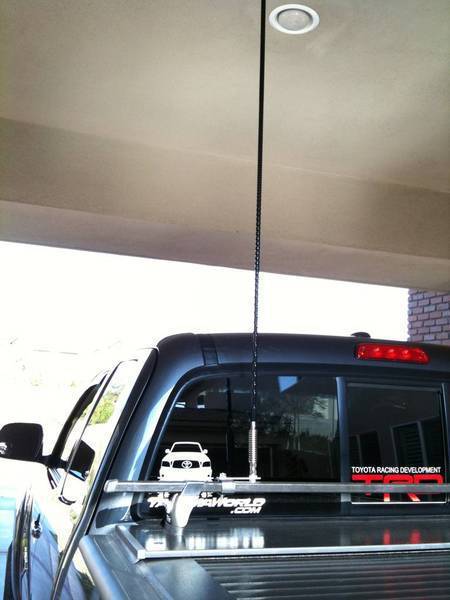 WEEKS #'s 23,24,25, MODS:
NADA!
BEEN SICK, LAZY, AND PROCRASTINATING
WEEK #26 MODS:
Factory Black Sand Pearl Hood Scoope (NOT RE-PAINTED):
Avid Off Road
Light Bar Line-X'd and installed: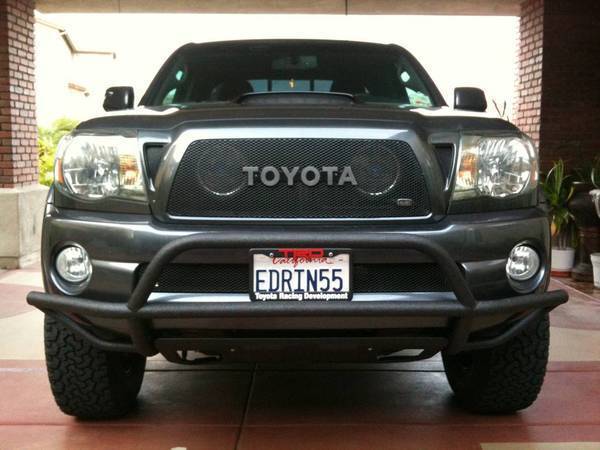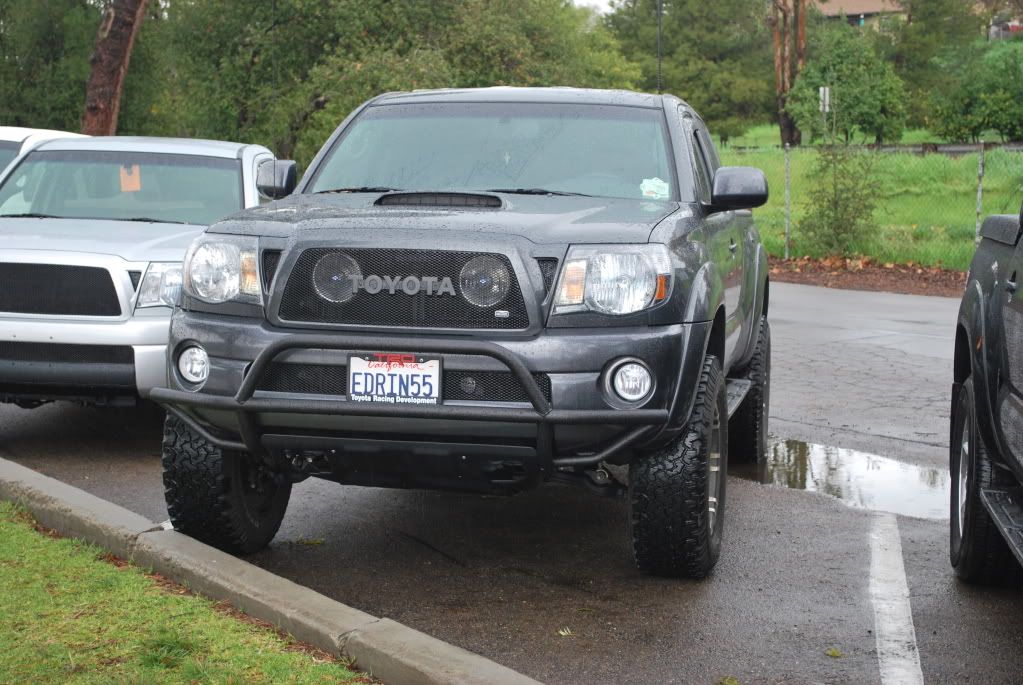 WEEK #'s ??? (lost track)
NEW MODS:
Mag Light Brackets: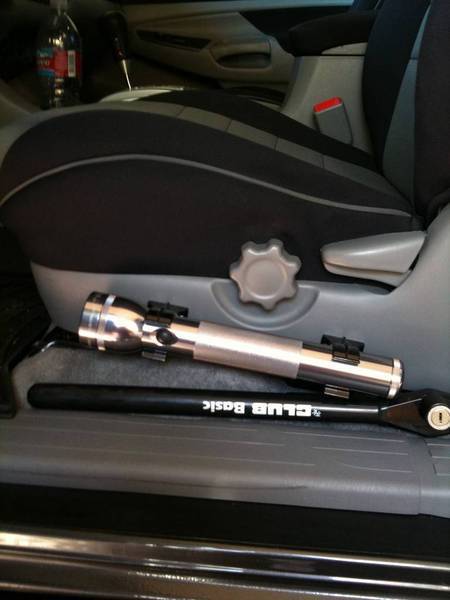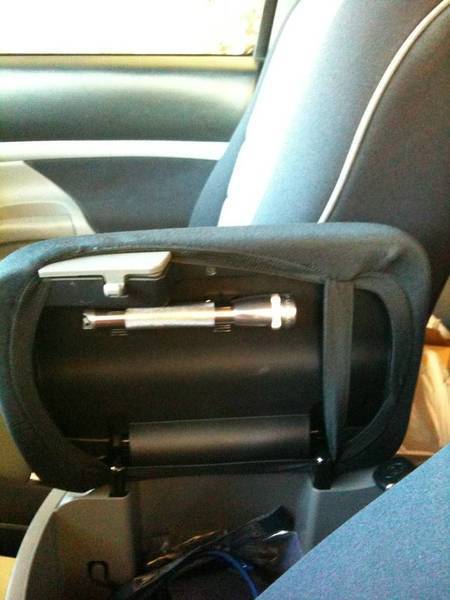 Factory OEM Black Sand Pearl Badges (NOT RE-PAINTED):
Thanks for the awesome Birthday gift Albert!!!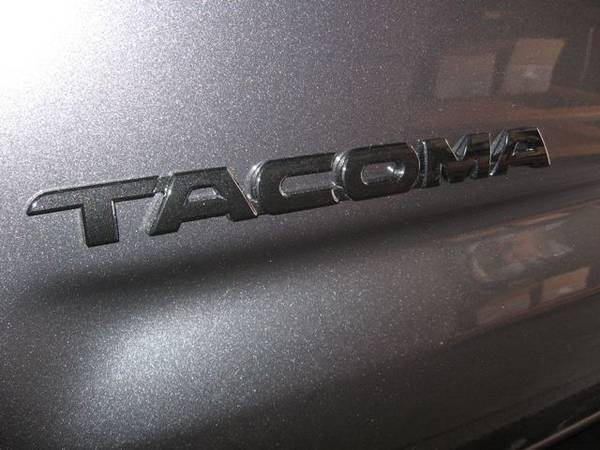 Slee Off Road Sliders: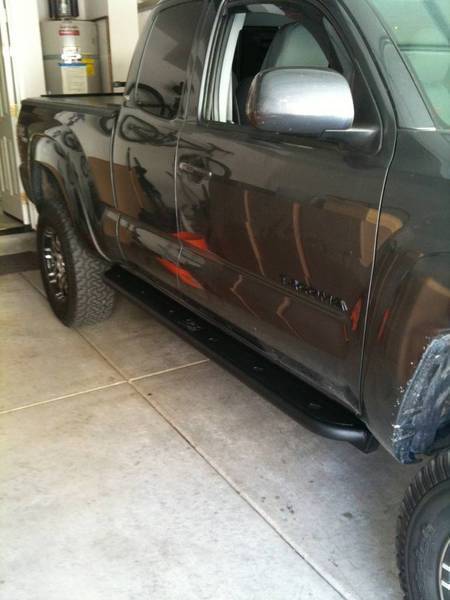 AS SHE SITS TODAY:
(Otay Truck Trail)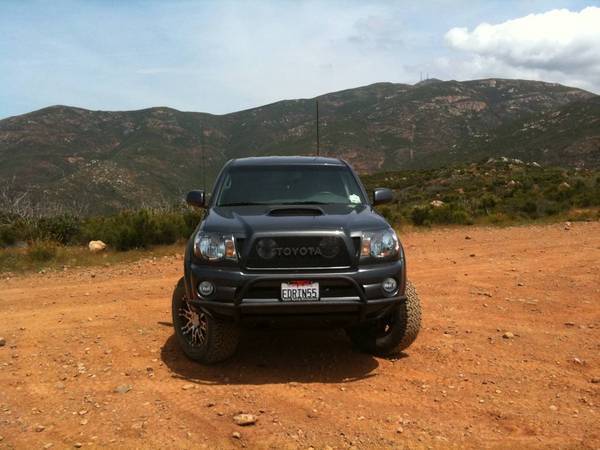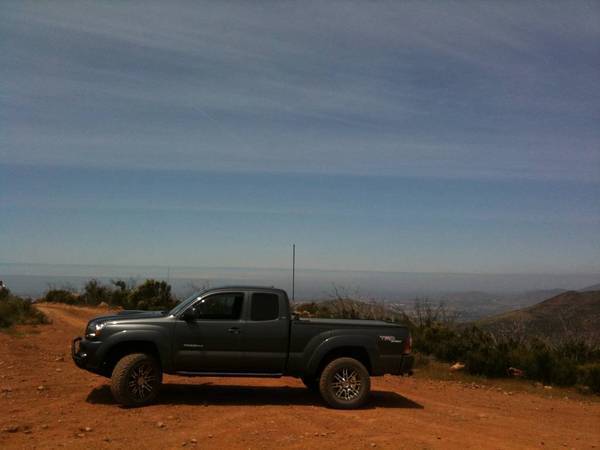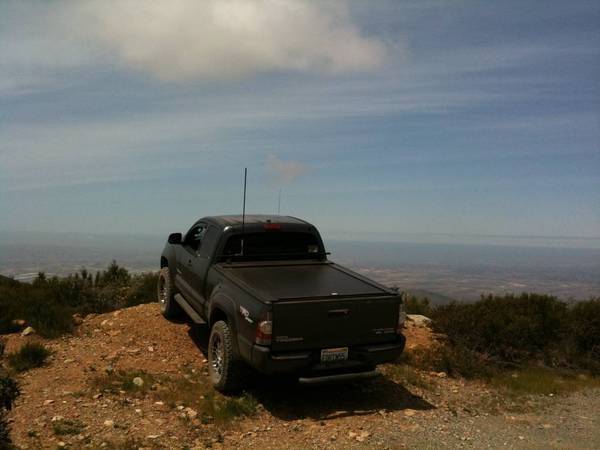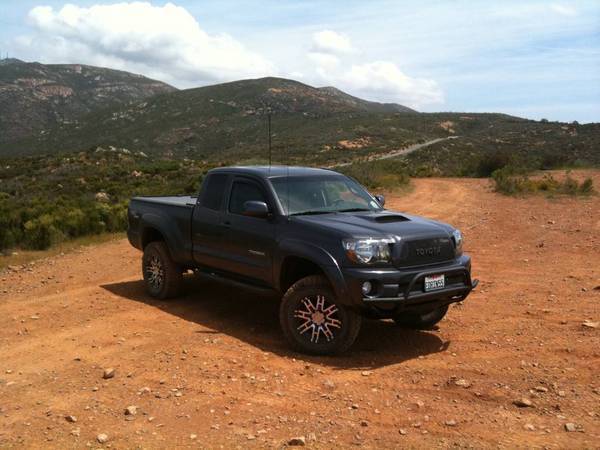 Mods coming soon:
DVD / Navigation Head Unit
A BIG Thank You to all TW members who have assisted, informed, and advised me on these Mods. Thank You for helping me make my truck what it is today!!!