I see so many builds and thought I would share.
The beginning...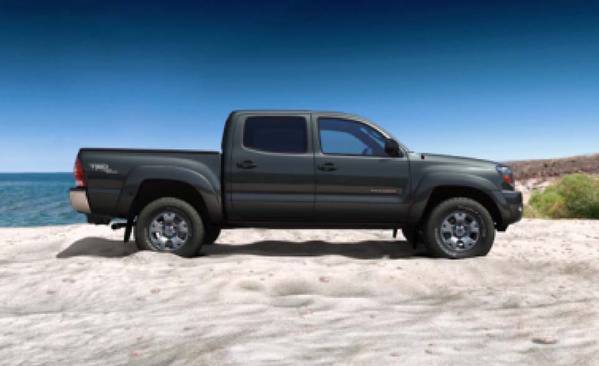 First off, Exhaust-
The exhaust sound was not so fantastic so I swaped out my stock: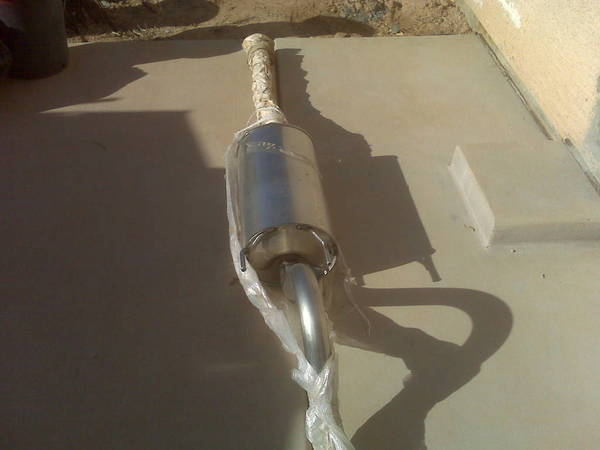 For the TRD version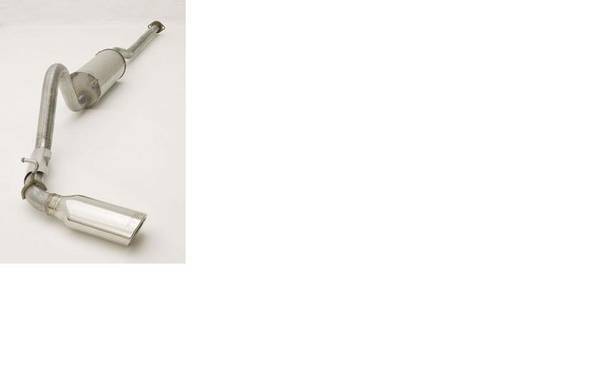 Then decided I needed some nerf bars so I through some of those on...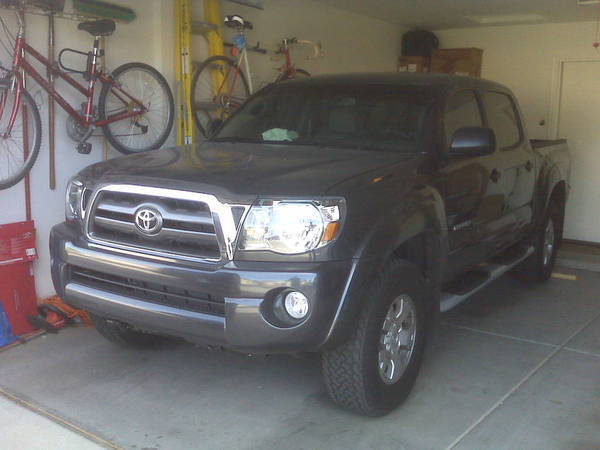 Now that my tail pipe was ready to put out I needed something for it to put out. I had worked the deal with the dealer to inlcude in my new truck price the TRD Super charger.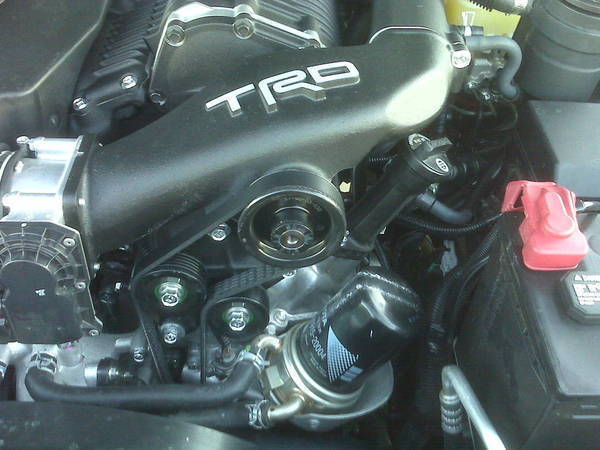 aaahhhhh..... I did a seperate write-up on the SC.
http://www.tacomaworld.com/forum/performance-tuning/23983-2009-supercharger-tacoma-dc.html
Now I needed some lift... I was running the stock stuff,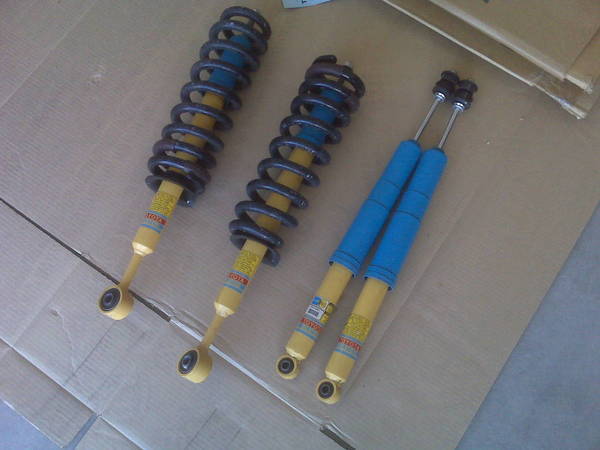 but that was not allowing me to upsize my tires... I needed more altitude.
I decided on the Old Man Emu mostly becuase I wanted the option of adding a bumper on. I put 885 coils and springs along with new OME leaf packs in back
Sorry no photos of leaf packs.
Now that my lift problem was resolved I could look to tires...I was looking at my wheels and was not sure I really liked the TRD OEM setup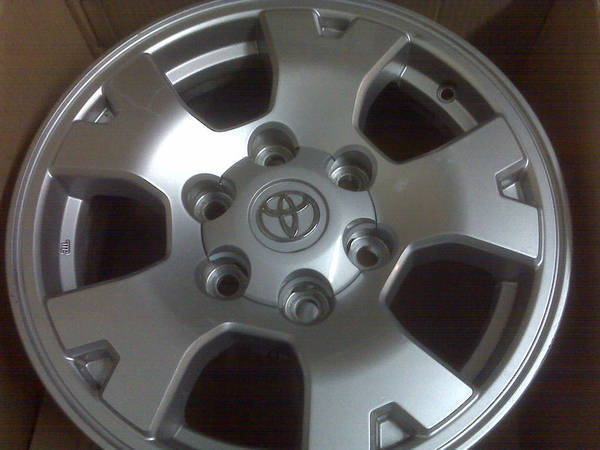 so I swaped out with a set of these. XD Series 17x9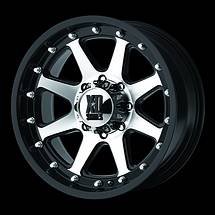 But the crome was a little to bright so went with non crome version 17x9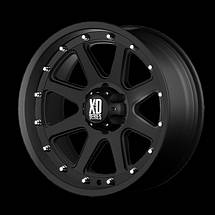 That was a nice touch.
What next? Well if you change wheel sizes you need tires... A quick trip to
Discounttire
.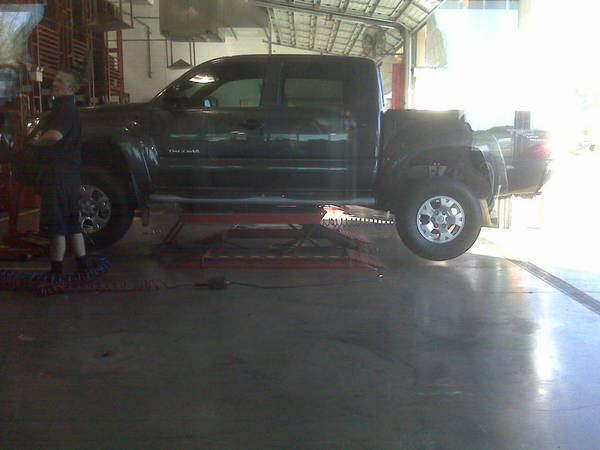 I landed on the Nitto Terra Grapplers... While I really liked the Michelin MS ATX, the price for them was crazy... Nitto was a great choice and I liked the tread pattern.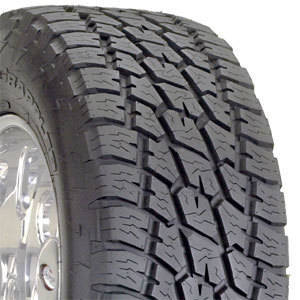 So.. I have great traction, nice looking wheels to hold them on, a piss load of power to push them but what about forward armor? Well those OME springs came in handy as I purchased the ARB bumber. Its a meating thing but in my research I felt the most comfortable with as they seem to do a lot of technology testing with the air bag system. So a few hours in the shop and whala!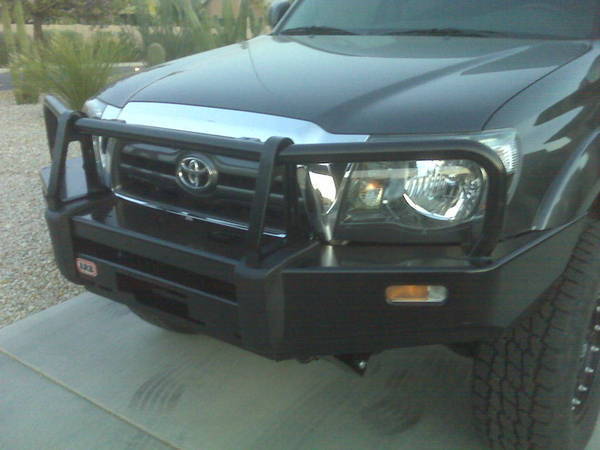 Installed and ready for action.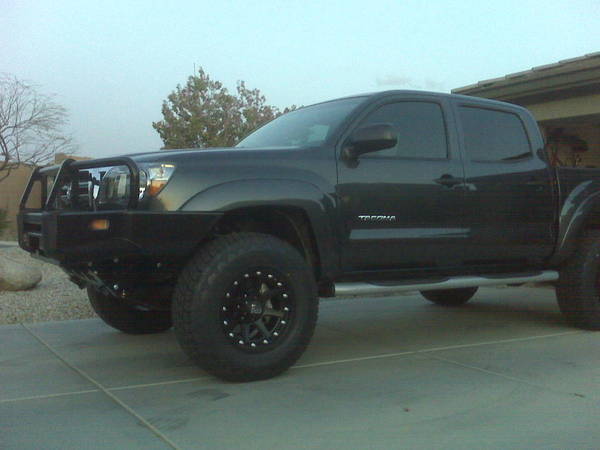 The one downfall to the ARB bumper, that ARB now resolved, was the fact that this model did not alot for the fog lights... That was very disappointing for me as I really wanted fogs... My work around you ask? PIAA lights.. I landed on the PIAA 525 model as I really liked the dual functionaility. I wanted fog lights for normal driving at night and driving beams for out in the dark.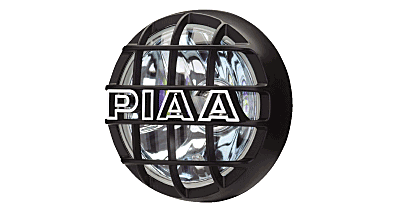 I small additional hole through the firewall, some nuts for the battery and they are online and functional. I decided to tap the wire from the fog light wire bundle behind the dash where the old switch was to make them hot when lights were active... Worked out good. I put a small blank over the previous fog light switch in the dash...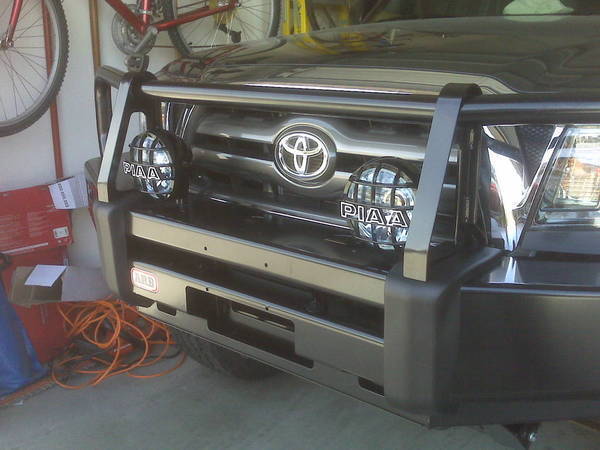 That is about where she sits today... I am sure there might be some more to come, Just not sure what will be next. Thinking CB and antenna...