Check last page for all updates!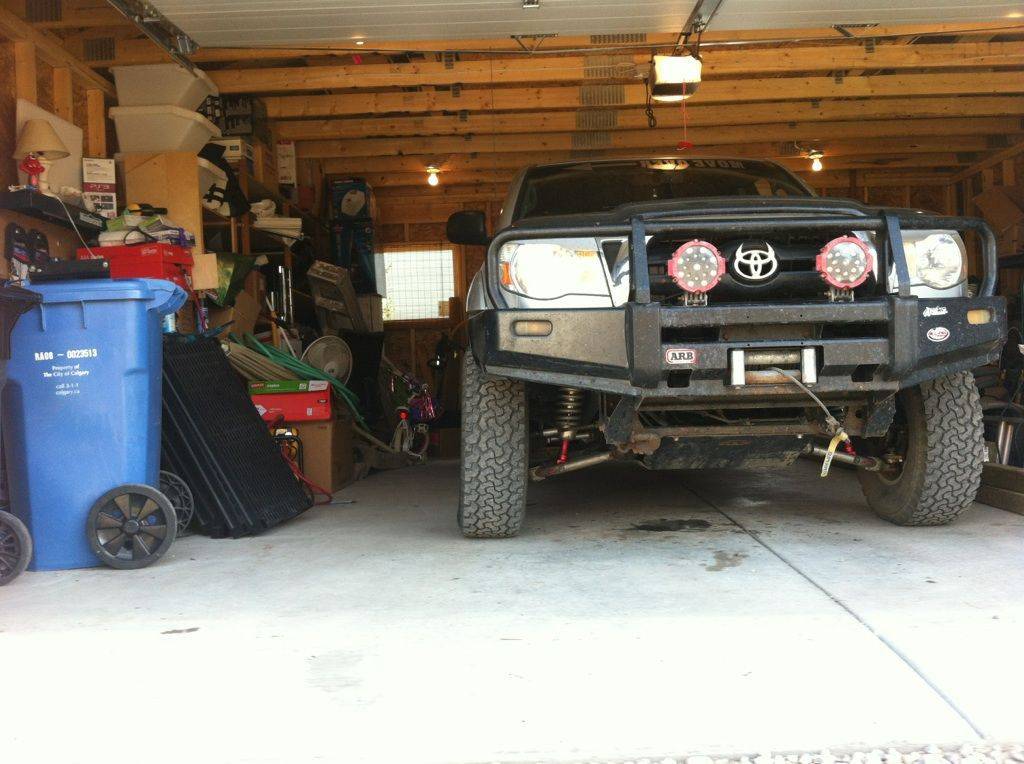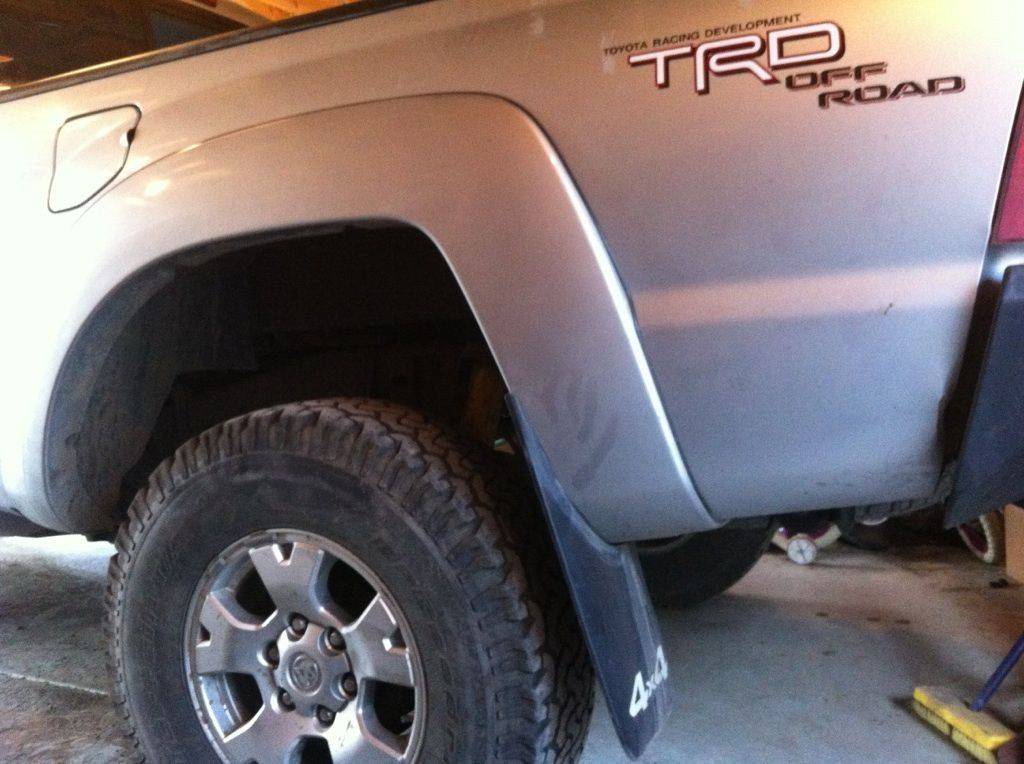 Okay, I since everyone has one of these, I wanna do one.
Just got the truck, not even 4 hours old with 843kms on it. I then hd to leave it parked for three weeks while I took the work truck pictured in the backround out. It was heart breaking. Note the Hyundai dealer sticker on the tailgate of the last picture.
Summer and I got to shine her up nice and pretty and got my EMT hitch placard so I can have my get out of speeding free card displayed at all times.
Note the lack of Hyundai dealership sticker. Somebody ripped it off my vehicle while it was parked at work. No lie. Fucking thing was backed into the parking spot up against a chain link fence and somebody took the time, in -35ļC weather to climb through a snow bank and rip it off.
What the hell. Just gave me an excuse to buy the TRD sticker to cover up the scratch they left. And I got a TRD plate frame cause I'm a nerd like that. Also purchased an ERB bug deflector.
Devil horn mod and front right bumper indent mod courtesy of the fairer sex, most of whom have no clue how to drive. Same goes for the whisker scratches on the left bumper beside the fog light. Different female that time. Ugh.
BFG 265x75x16 A/T KO's!
The Transmogrification will continue!
When I bought the truck it came with already installed a Borla Cat-back exhaust and an Airaid Short ram intake along with the Michelin LTX M/S shoes. Would you believe the guy who got this truck traded it in for a Ford F-350 Diesel? Wow.
Putting these on the first post.
I should also mention that in addition to the OME lift and the ARB bumper, just before the bumper got put on, I had the TRex 1 eyelids put on. Or maybe it was the 2. I don't remember, either way it wasn't 3 and it wasn't the ones that go straight across.
Jackpot. 285x75R16 Mickey Thompson MTZs on 16" Konig Countersteers.
Not just for fun, also for work. 400lbs of lumber in the back.
List of Modifications so far:
-285x75R16 Mickey Thompson MTZs on 16" Konig Countersteers.
-All Pro Long Travel w/Walker Evan/Eibach coil overs. All Pro Expedition Leaf Pack and Walker Evan Remote Resi Shocks.
-First Gen ARB Black powdercoated bumper. All Pro Rear Bumper.
-Borla Catback Exhaust
-Airiad Short Ram intake
-Husky Liner floor liners, front and back
Future Mods:
-Superwinch Husky 10
-OME Dakar rear leaf springs
-TRD Supercharger