So I sold my Tacoma to H-Bomb in 2014 and picked up a 2014 Scion FRS. I've done a lot of modification so far... heres a current pic.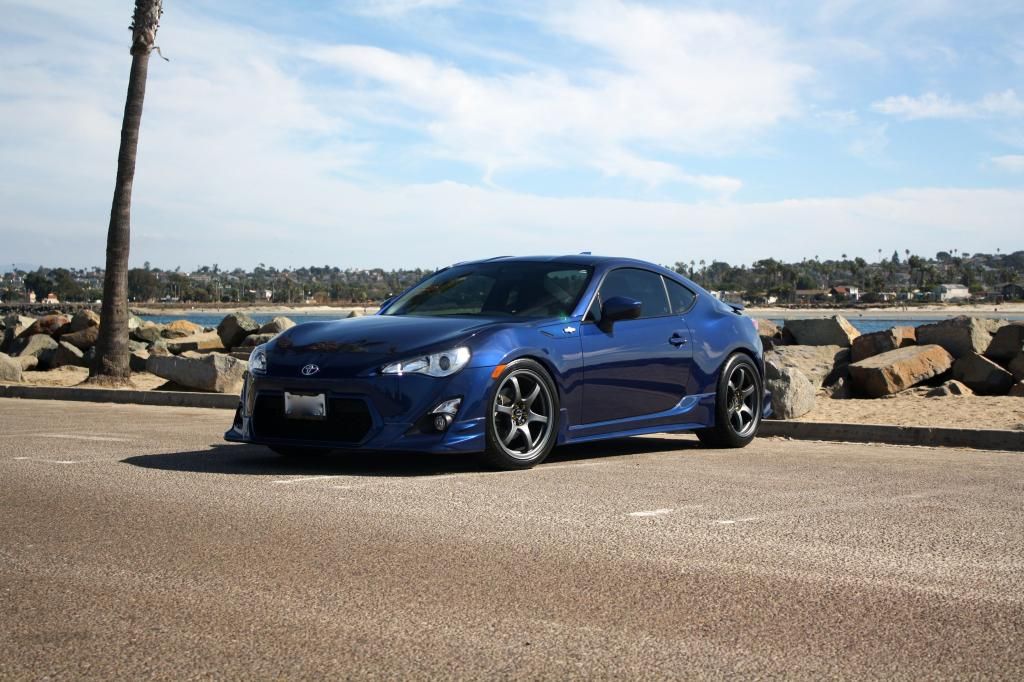 Below you can read about my old 2008 Toyota Tacoma 4WD AC SR5...
I figure rather than posting a new thread everytime I have new pictures that I'd just make this build thread. I'll try to document my mods but I don't think I have any pictures of the truck stock.
Thanks to everyone on here... Your help has been crucial.
2008 Radiant Red SR5 4WD Toyota Tacoma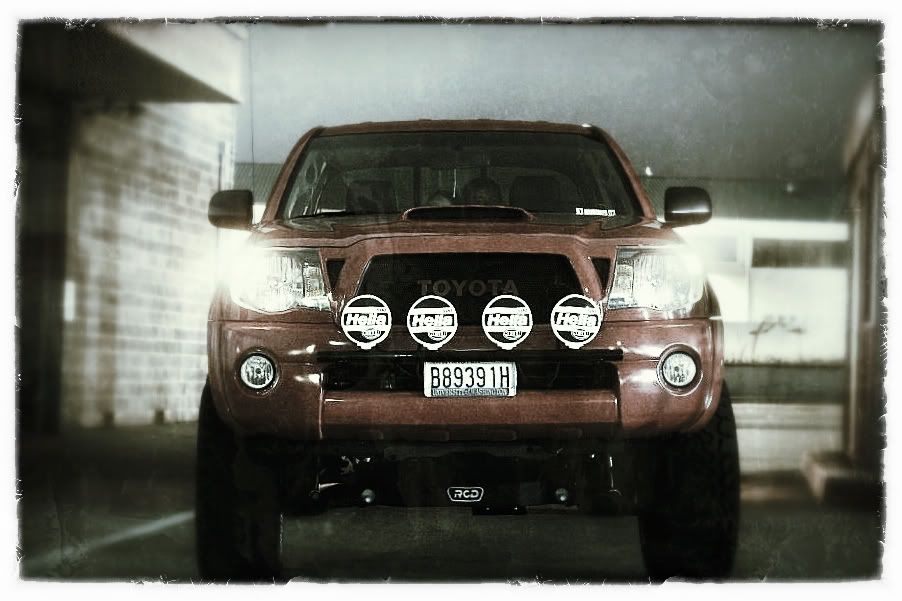 Recycled Pics updated with cheater HDR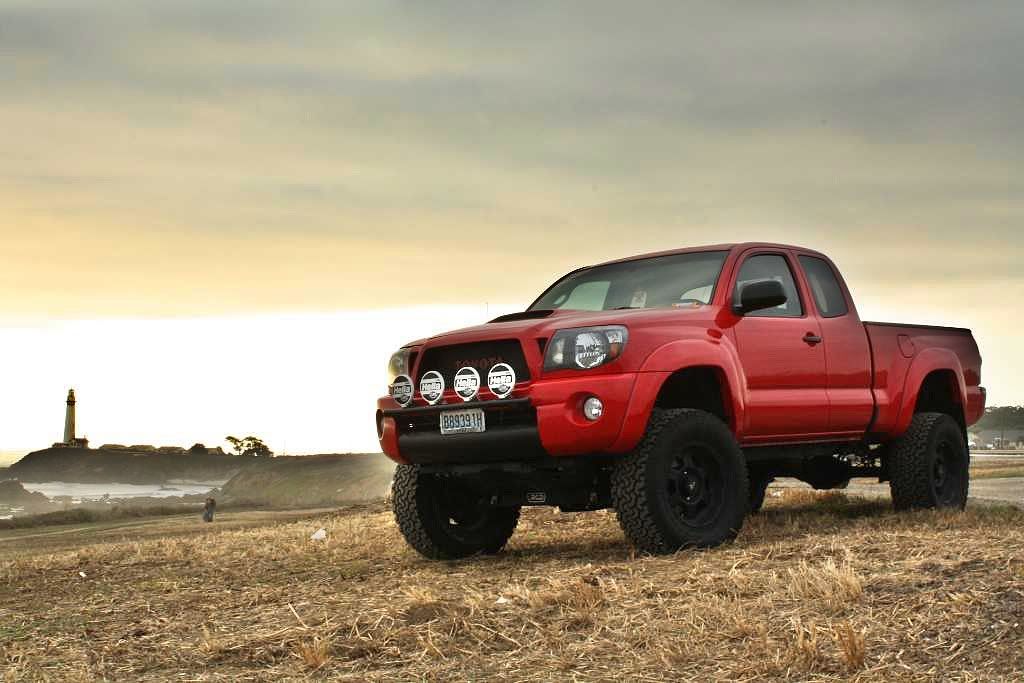 Wheels/Tires
305/65/17 BFG AT
17" Procomp 7089
Suspension
RCD 4"-5" drop bracket lift kit
- TRD Off-Road coils
- Bilstein extended length shocks (front and rear)
- 4" Block (ugh)
TSB Leaf pack
Light Racing Upper Control Arms
Exterior
TRD Sport Hood
Satoshi Grill w/ Landcruiser emblem (part# 7531190k00)
Extang
Tonneau cover
N-fab light bar
color matched rear bumper
8" stubby Antennae
Lights
4 Hella 500
AlienAnt Retros w/ amber LED Halos
-Projectors: FX-R
-Shrouds: Apollo
-Ballast: 35w
-Bulbs: 5000k
-HALO: LED Amber
-Wire Harness: H4
-Paint: Black bezels (BHLM), Black reflector Bowl, Black Shrouds
Performance
aFe Cat-back Exhaust
aFe pro-dry filter
Rear
Allpro
stainless braided brake lines
Audio
Pioneer Avic 90BT
Alpine Type-R 6x9
Alpine Type-R 6.5
Eclipse Amp
Interior
Katzkin leather seats (Graphite w/ Light gray perforated inserts and Red double stitching)
Weathertech
floor liners
Near-Future
LSD from TRD Sport (waiting to install)
Hood struts
Mid-Future:
4" custom rear leaf spring (maybe, 3" All Pro leafs w/ shackle flip kit/Fj shackles )
Slotted rotors
Performance Brake Pads
Sliders
DTLT Headers
URD
Y-pipe
one piece drive shaft
Far-Future
TRD super charger
6/24/10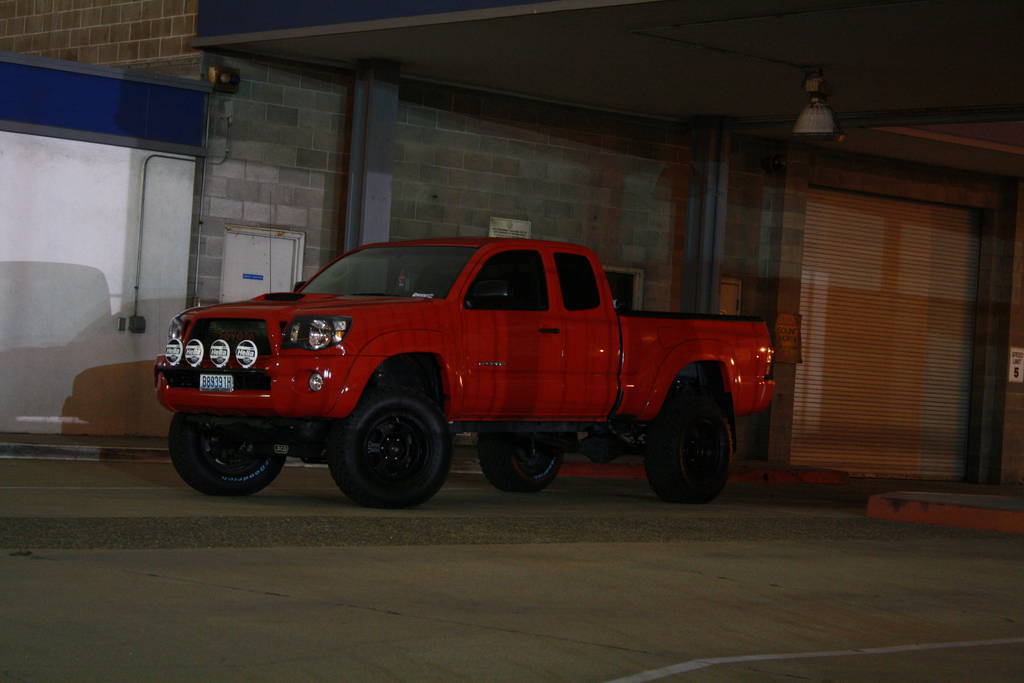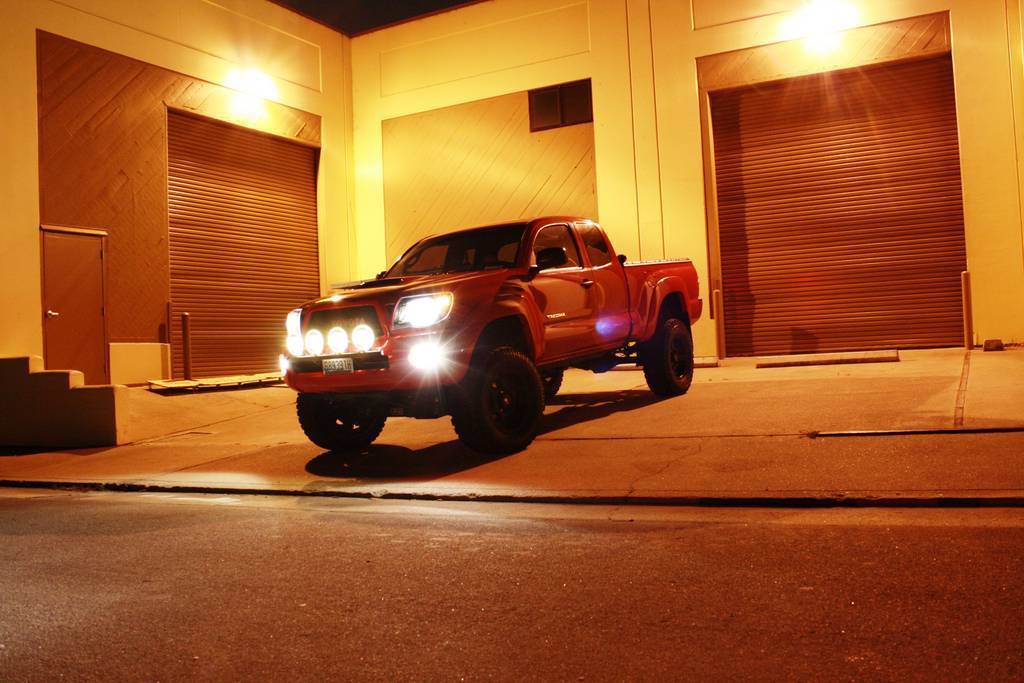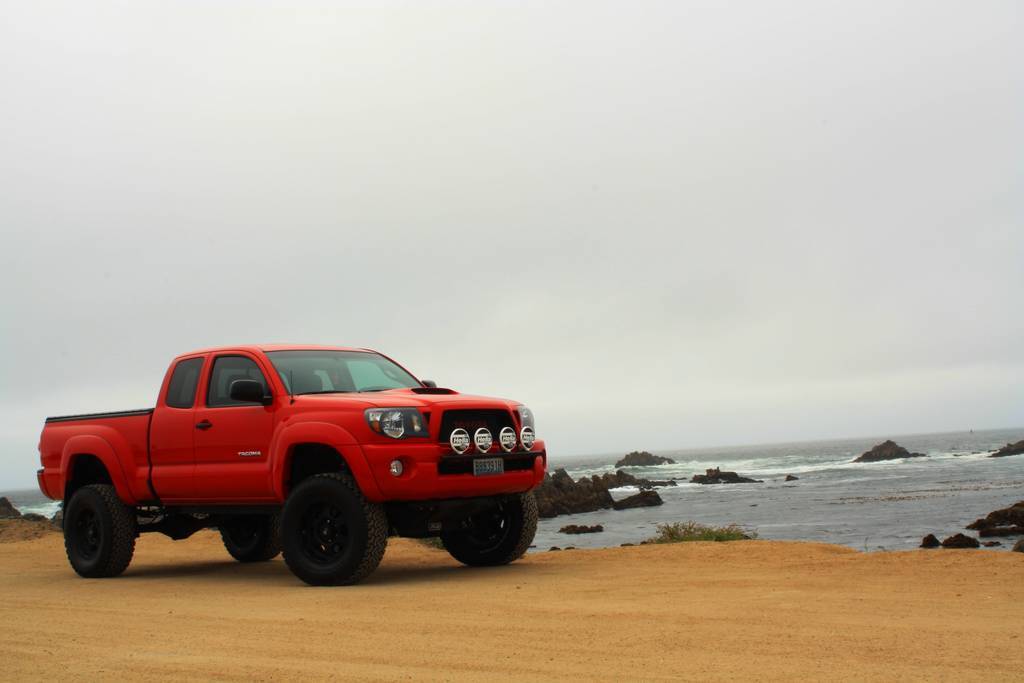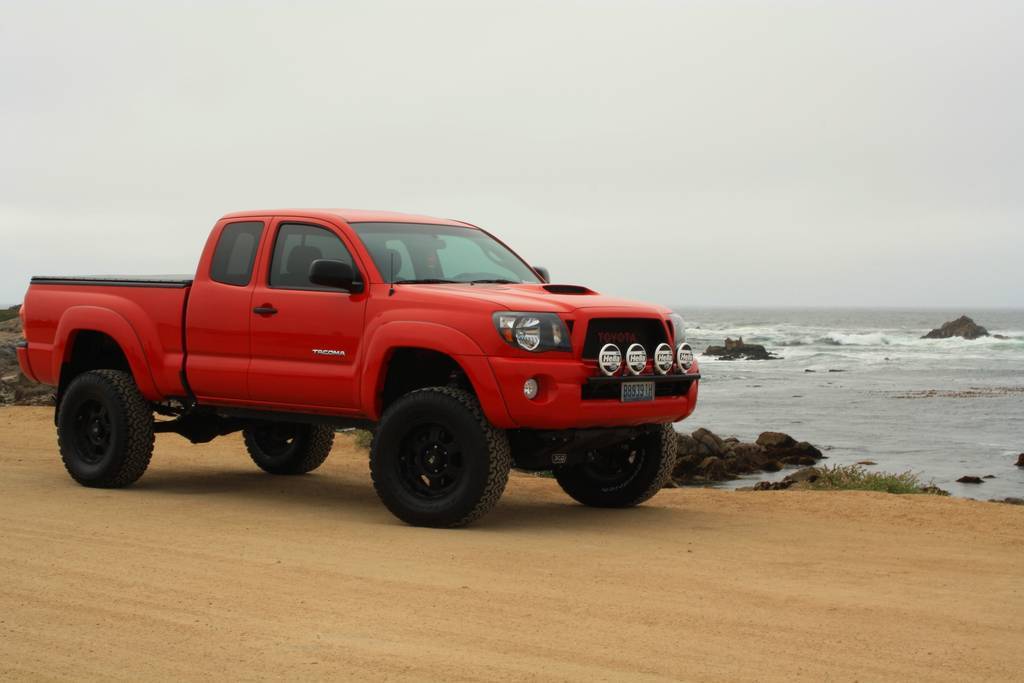 Pre-RCD LIFT
The Beach 3/10/2010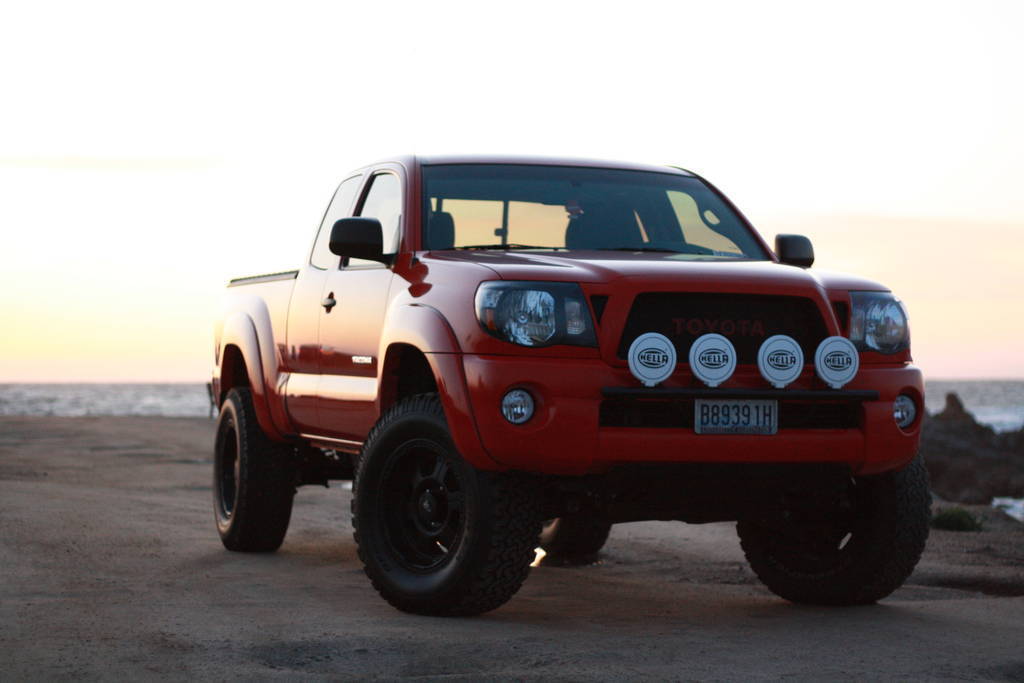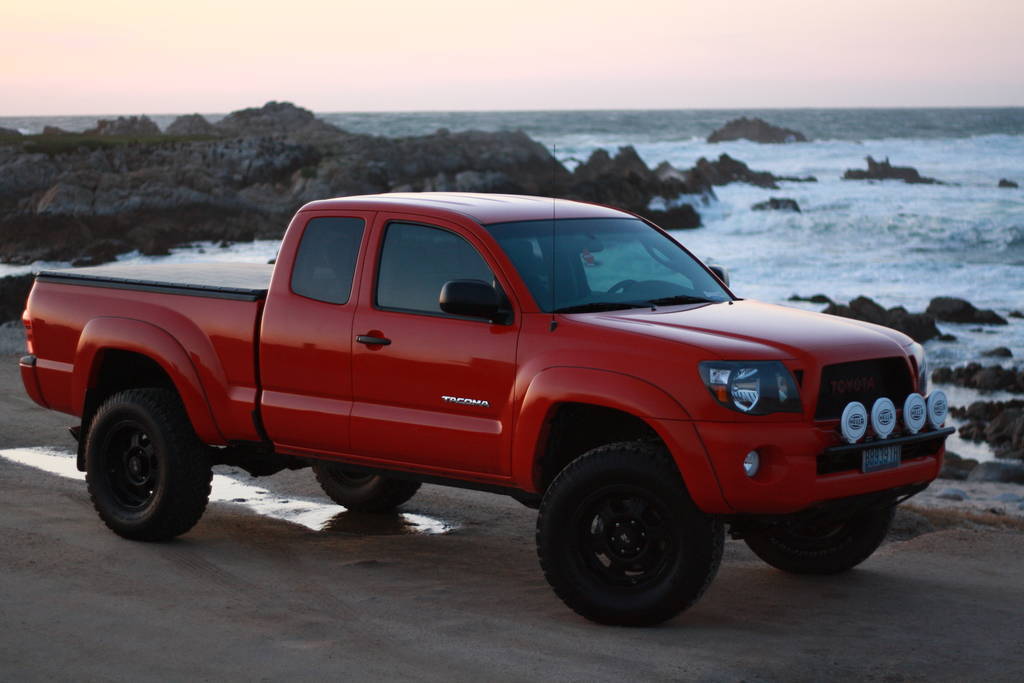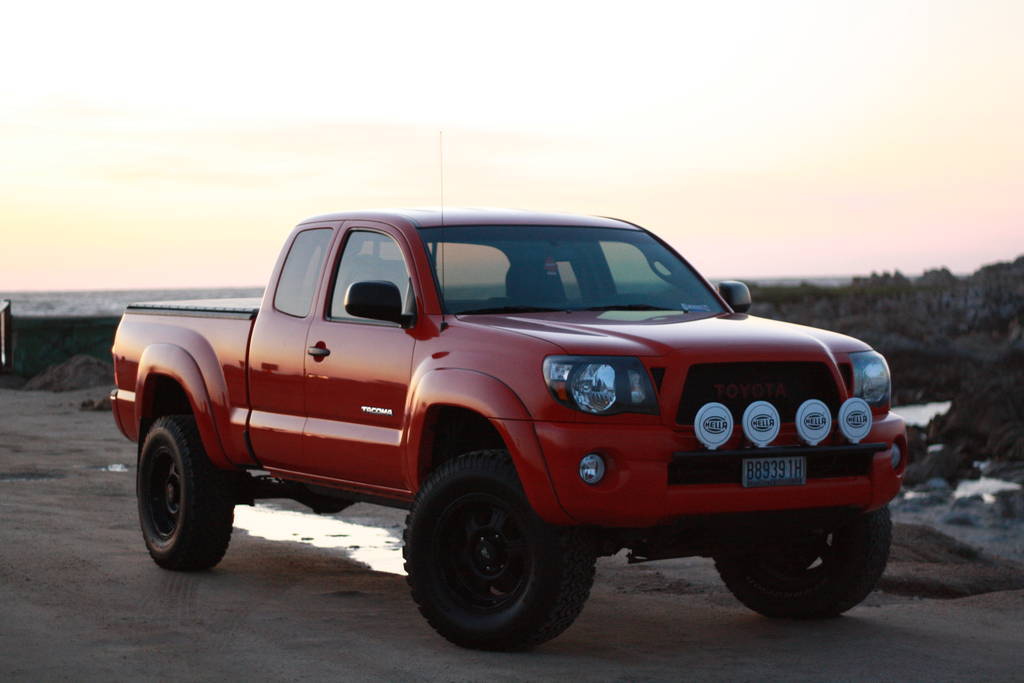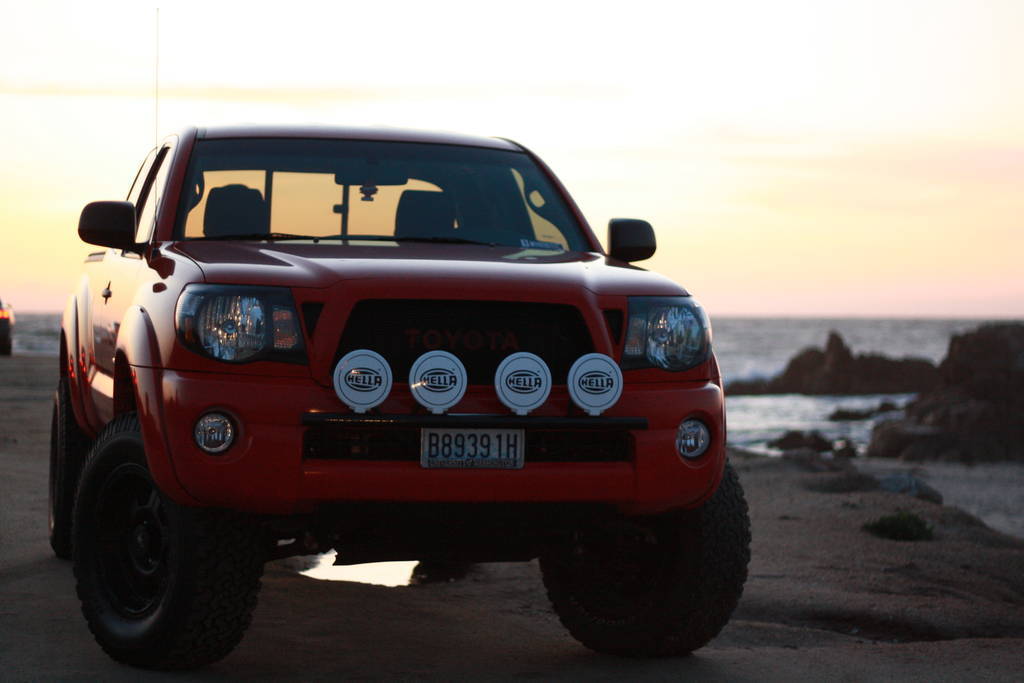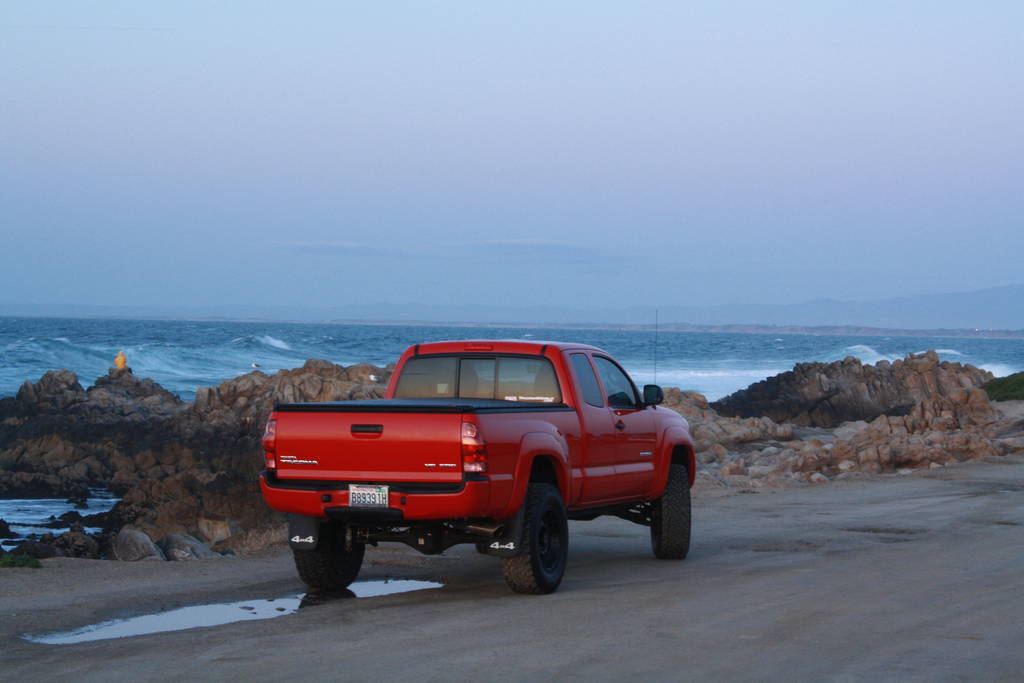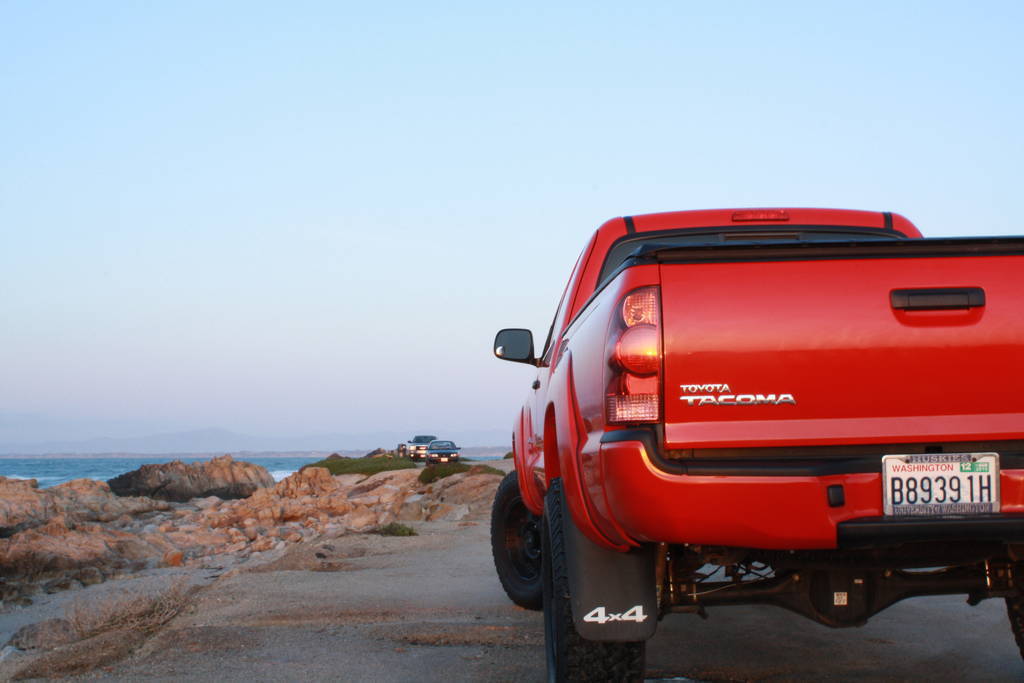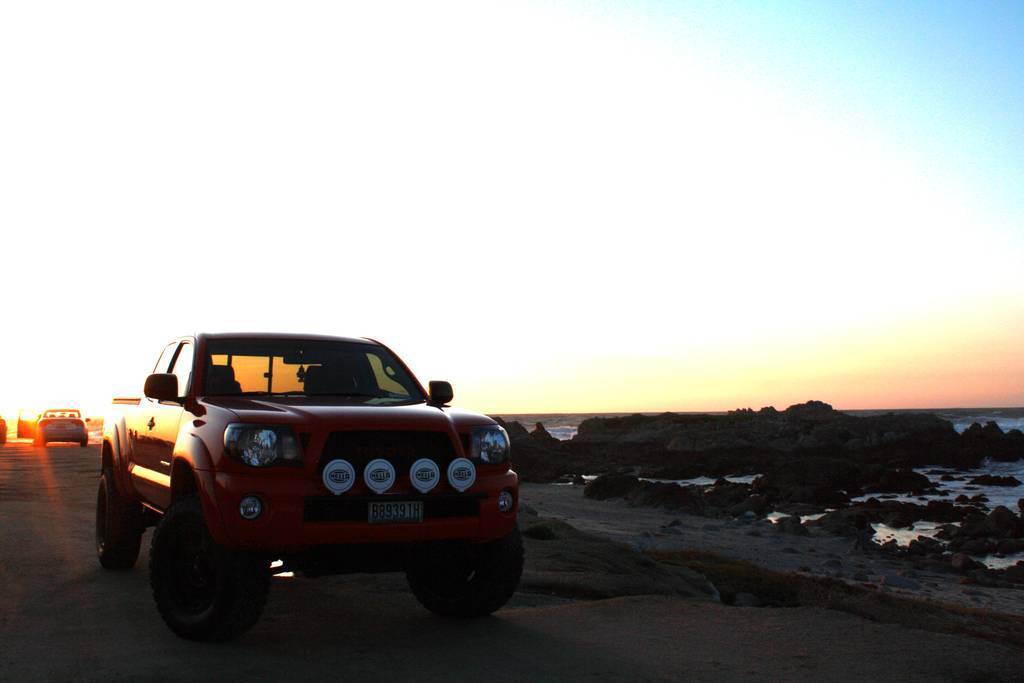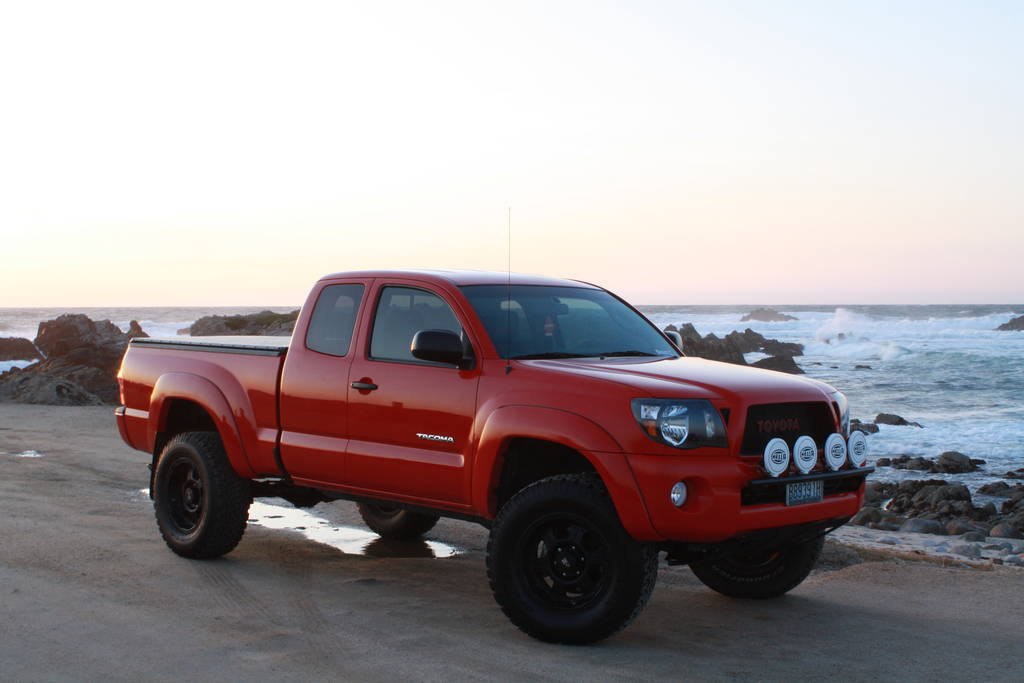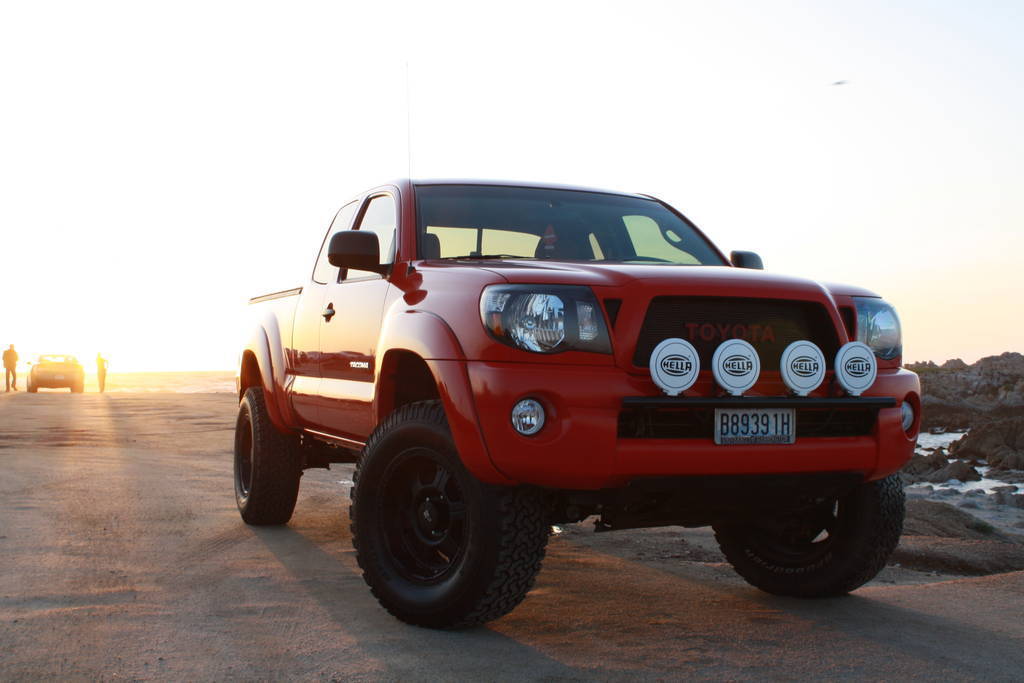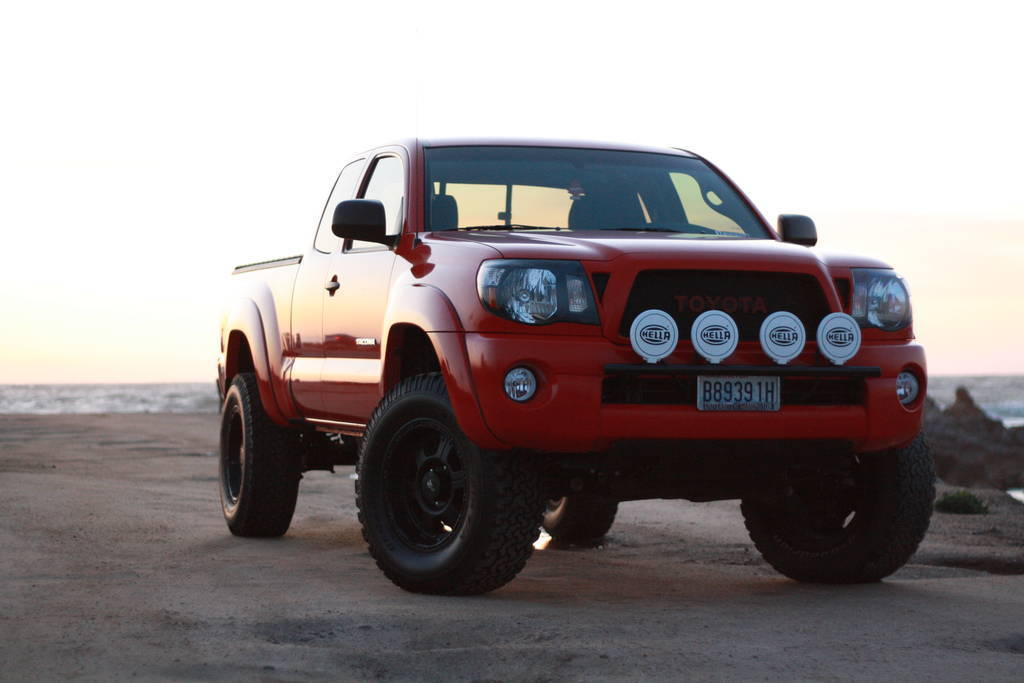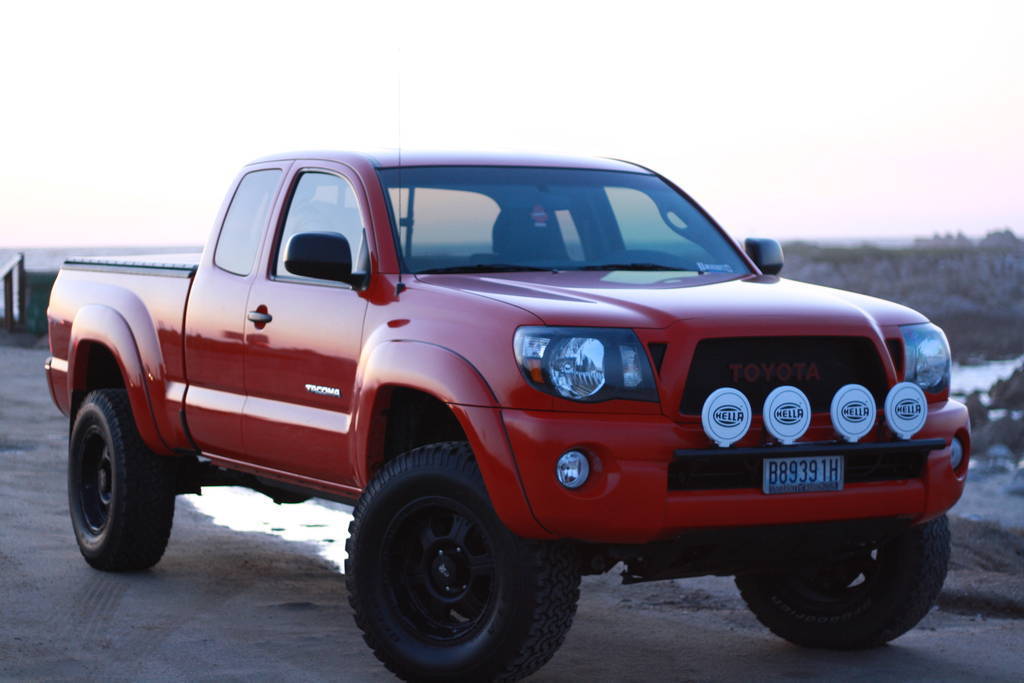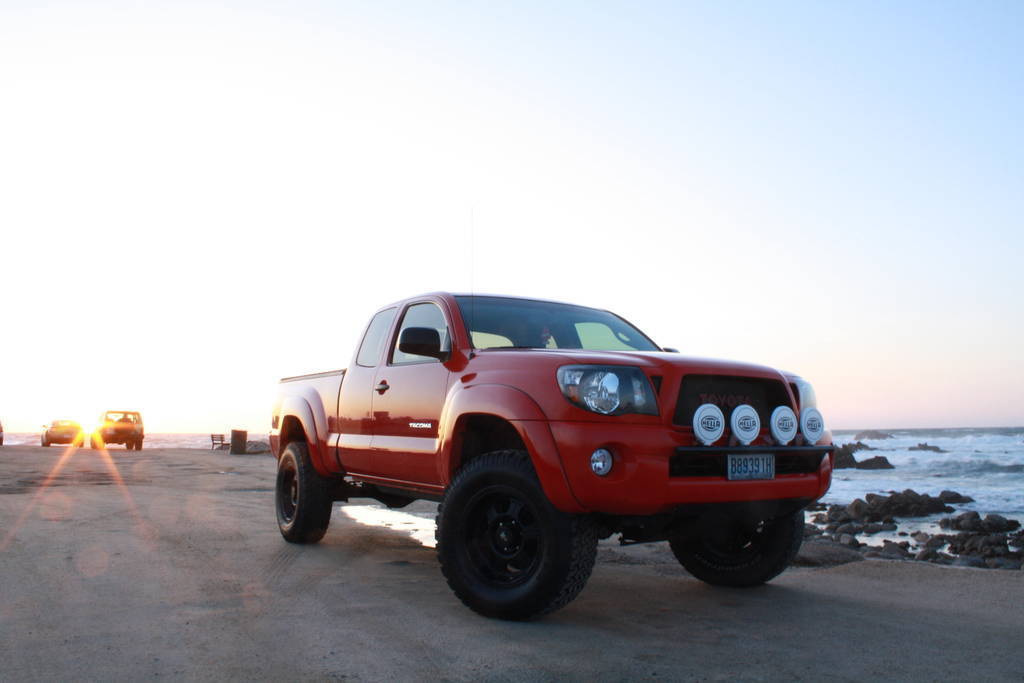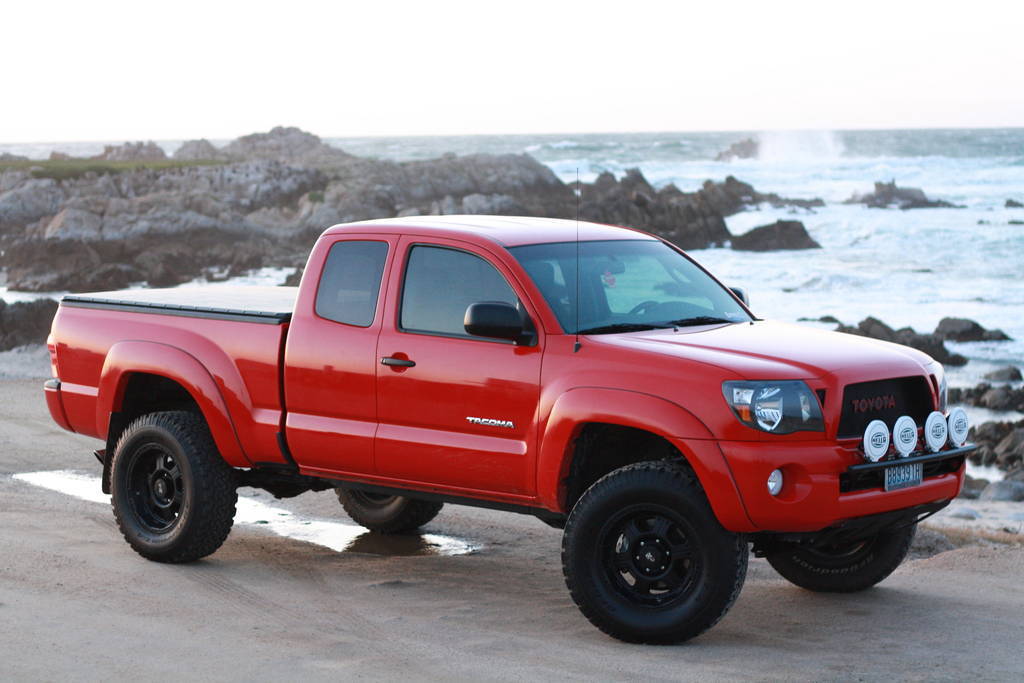 Hollister Hills 1/31/2010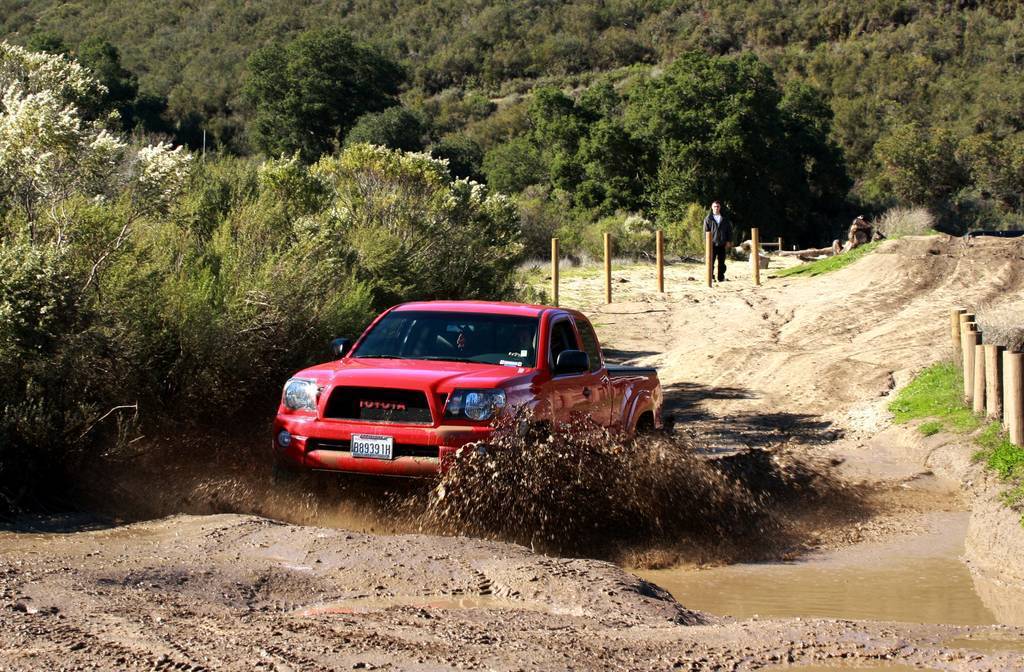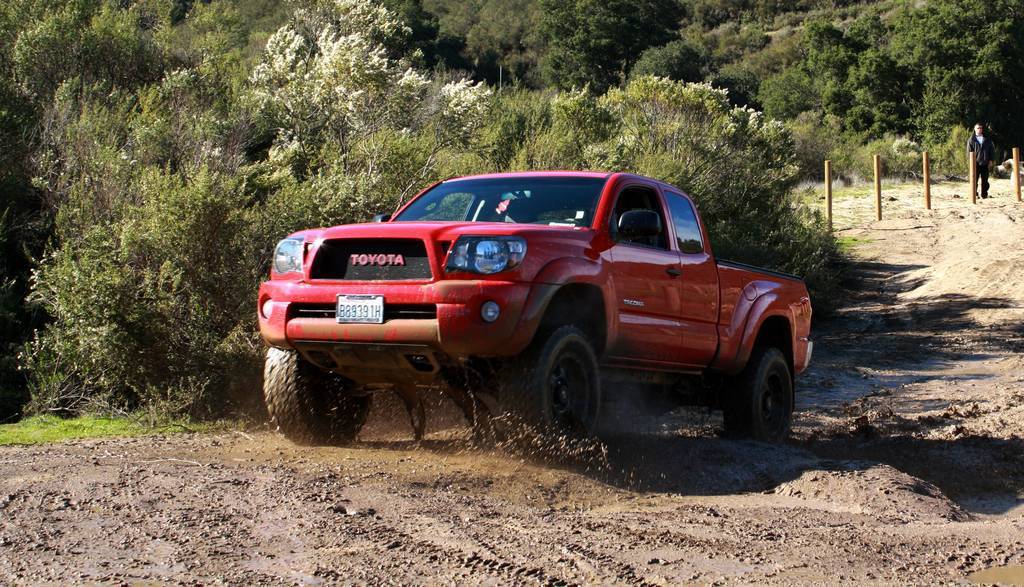 Hollister Hills 1/18/2010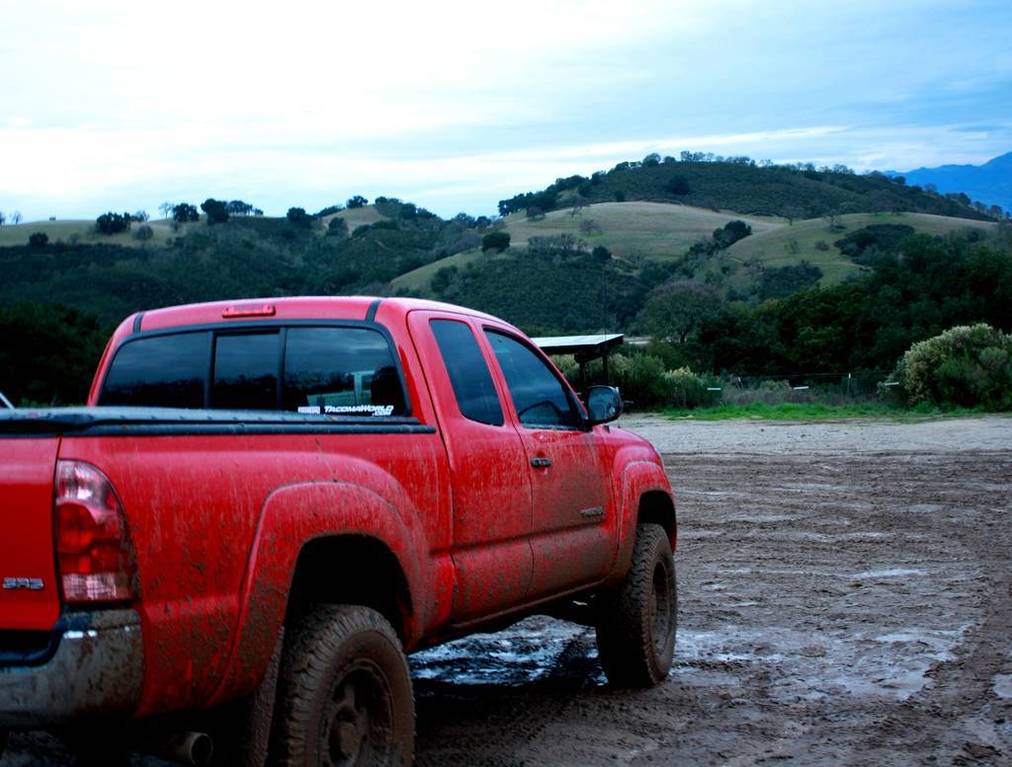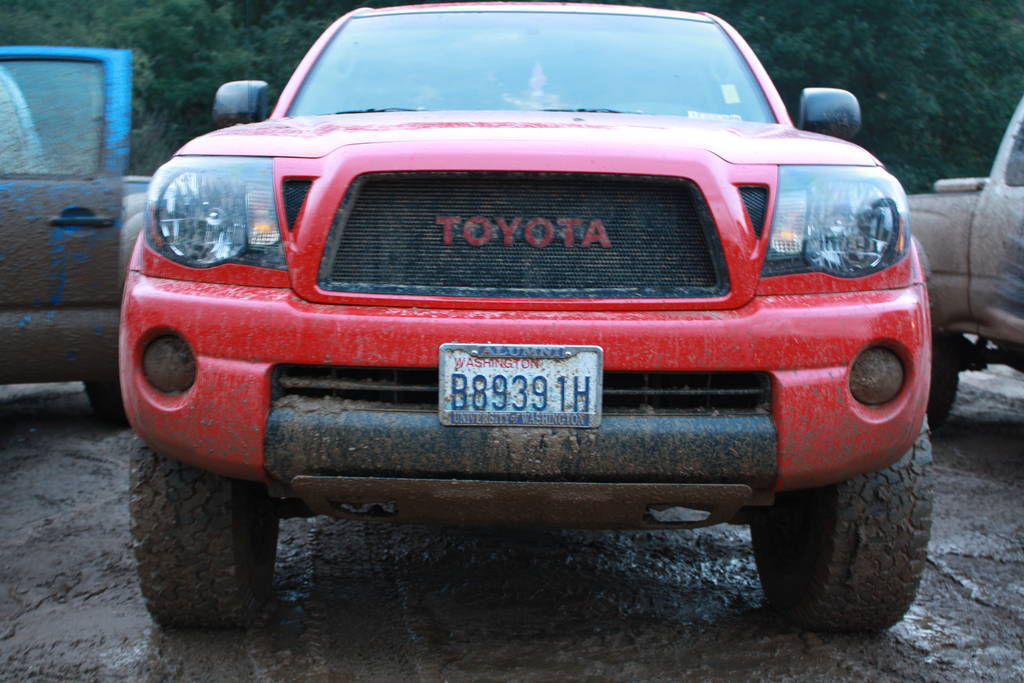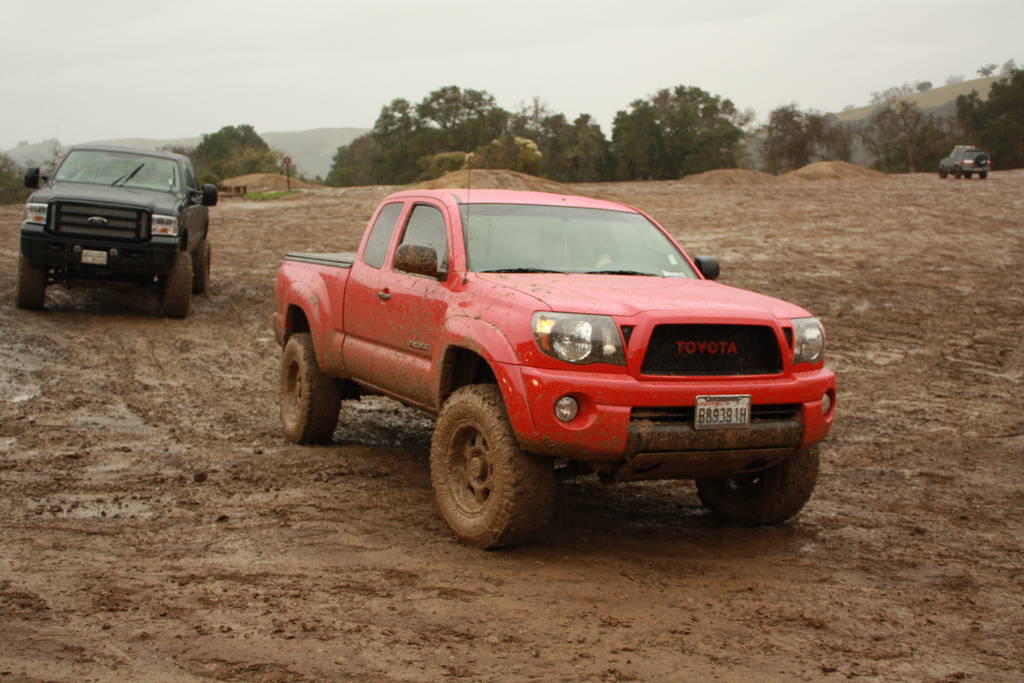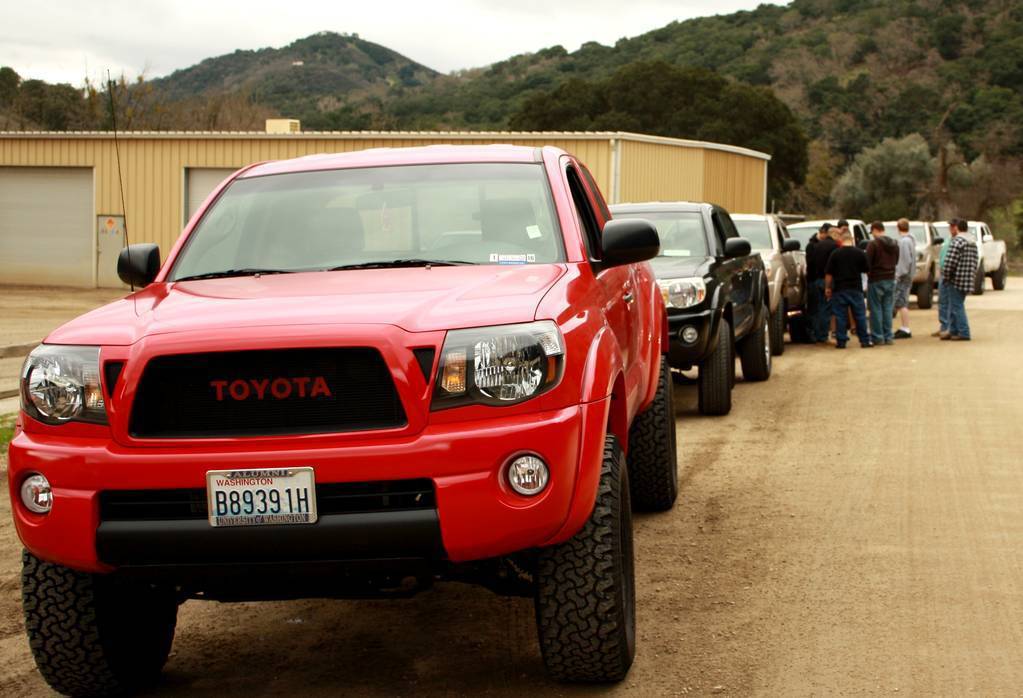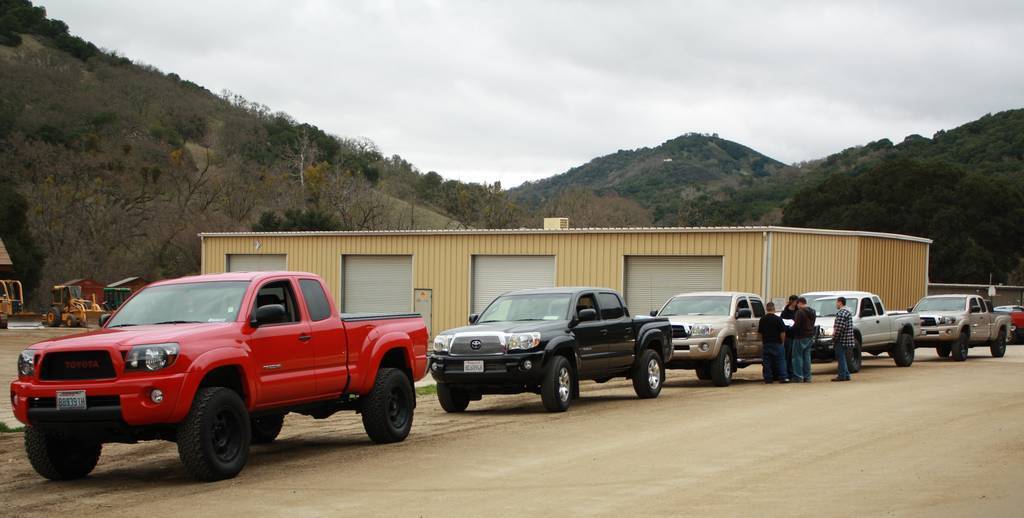 Picked up some new tires BFG A/T 285/70/17 (1/3/2010)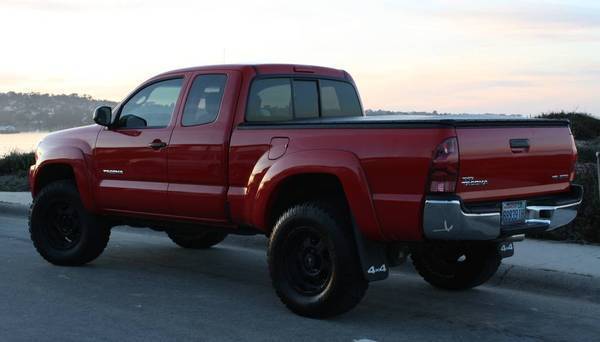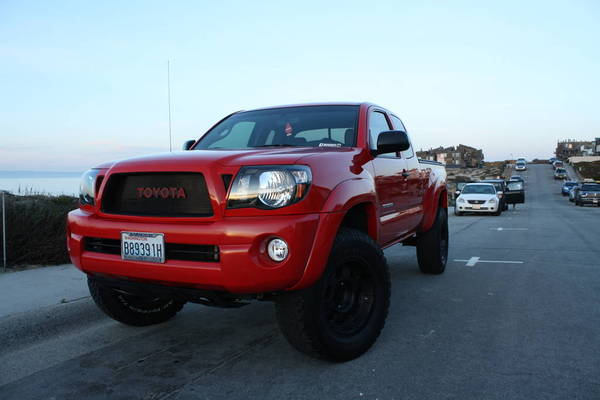 12-20-2009 (w/ Nitto TG 265/70/17)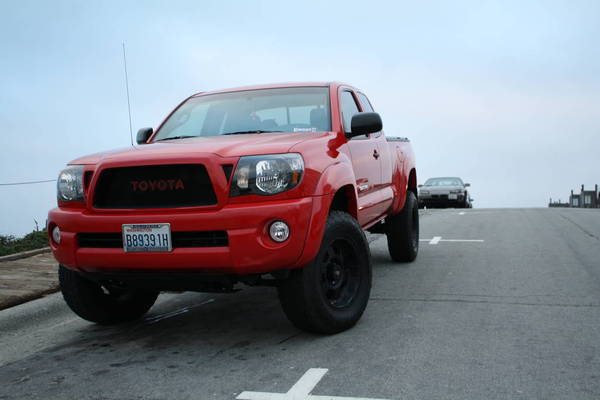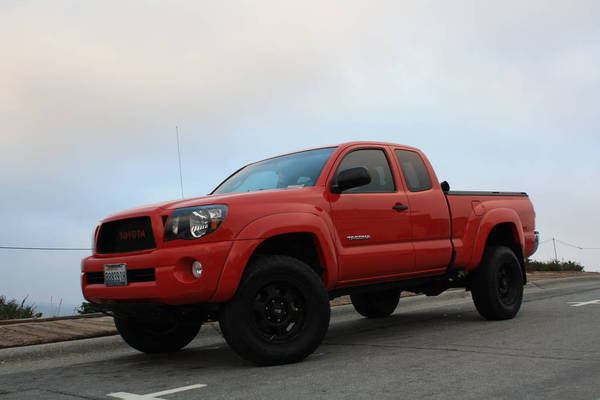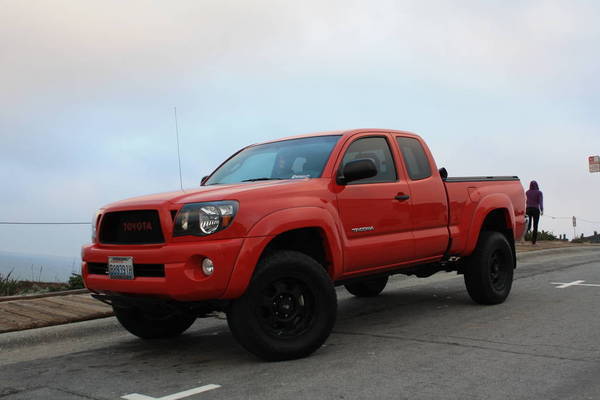 This is one of the oldest Pic I have of her, pre-lift, pre-CM grill...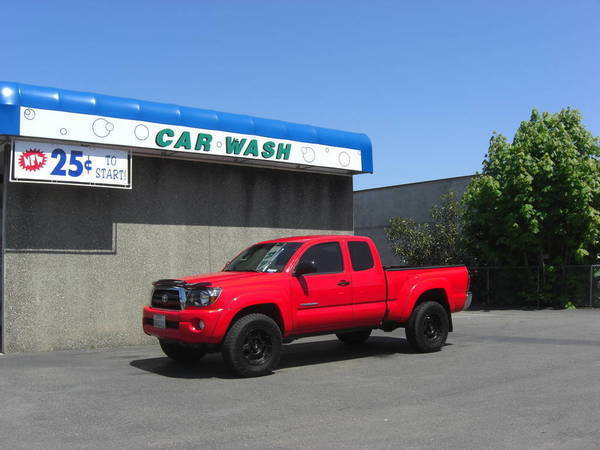 Mt Walker in Washington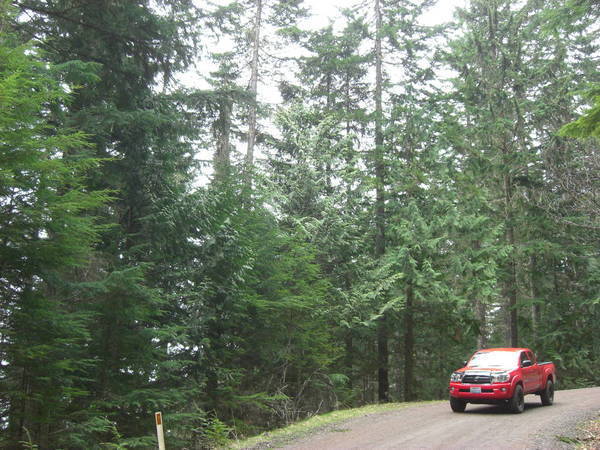 Out behind my house in Washington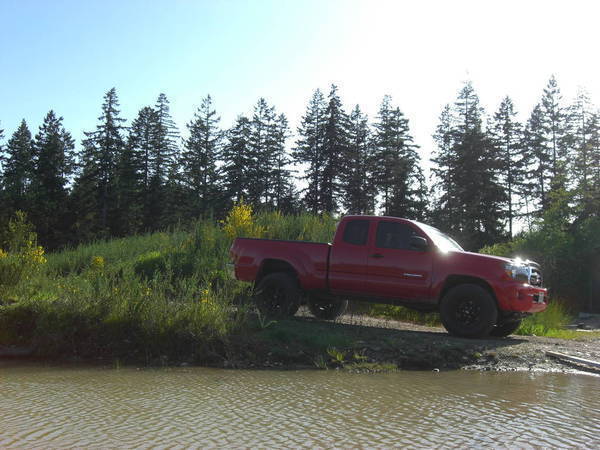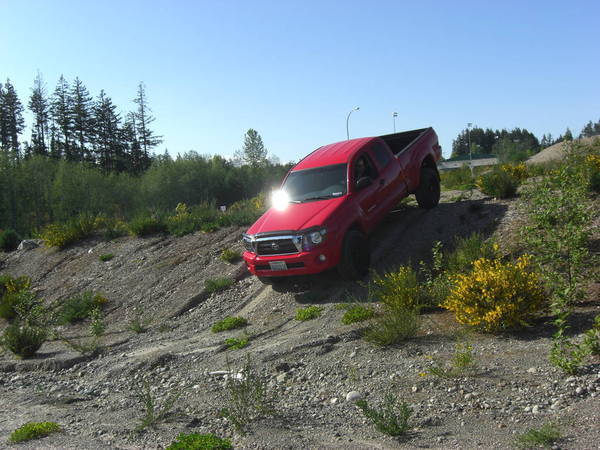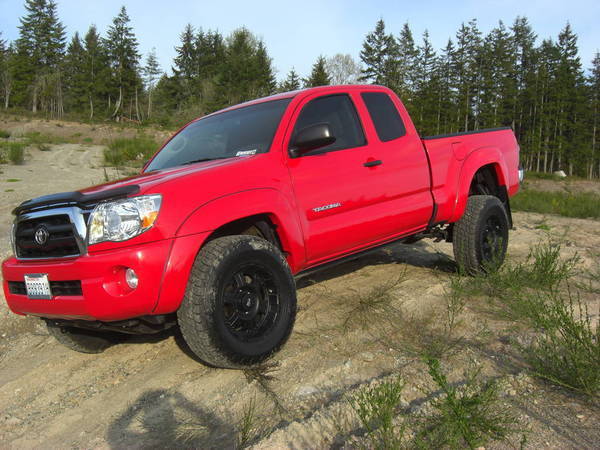 truck at my house in Washington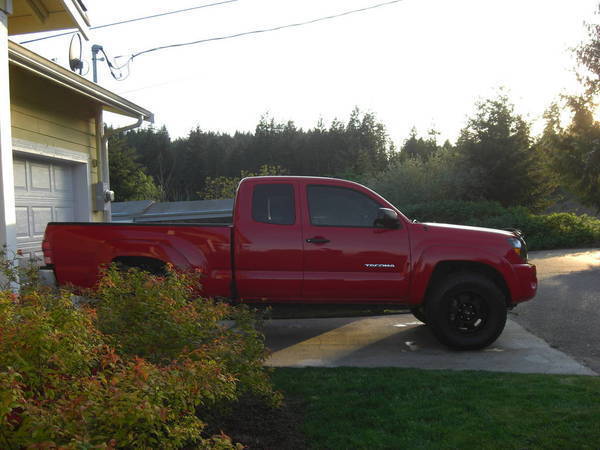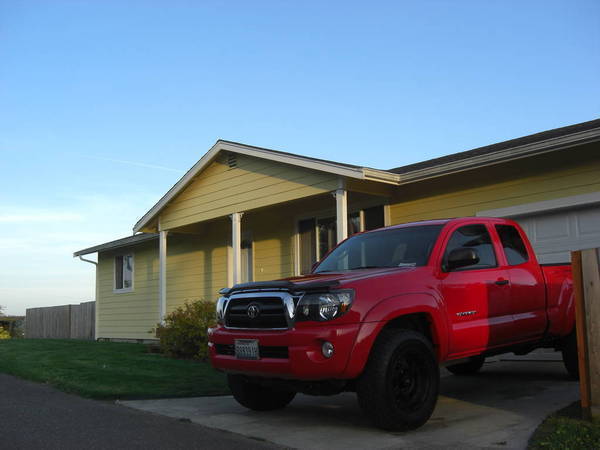 The day before my move to California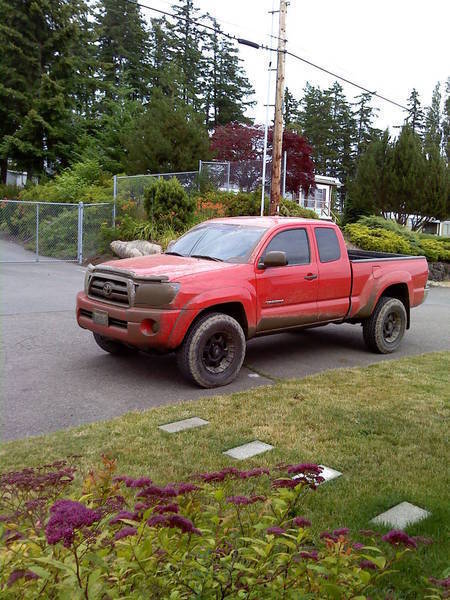 This is another pre-lift... when I first moved to Cali and after the CM grill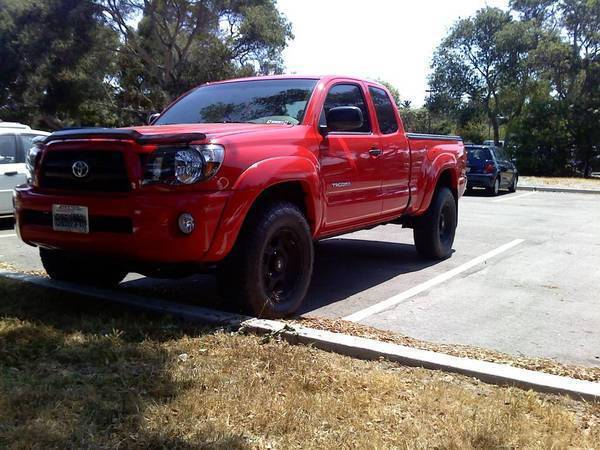 At the shop right after the lift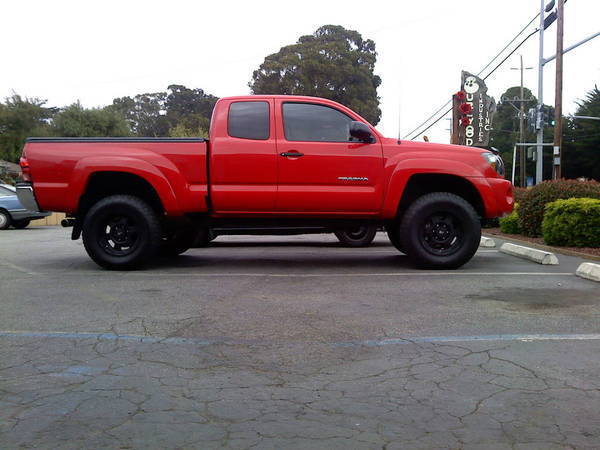 Screwin' around at an abandoned Chevy Dealer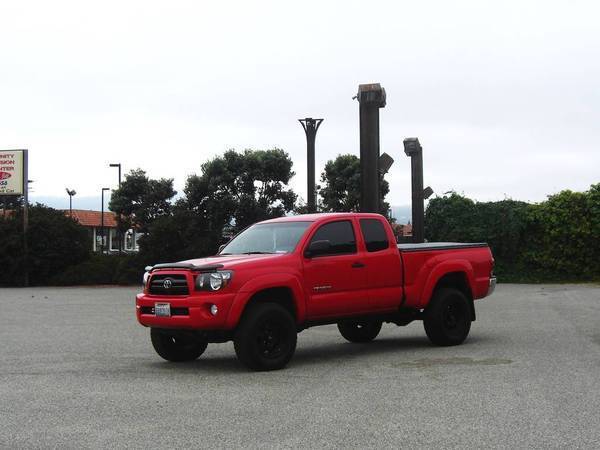 First day after the Satoshi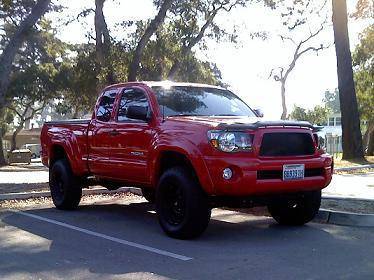 At pismo during the last Jamboree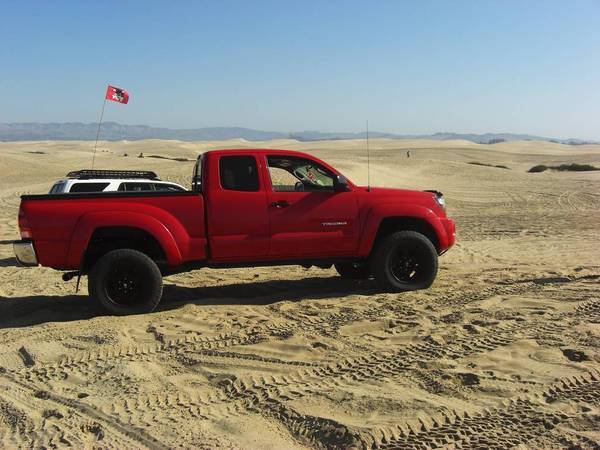 Doing donuts in the dunes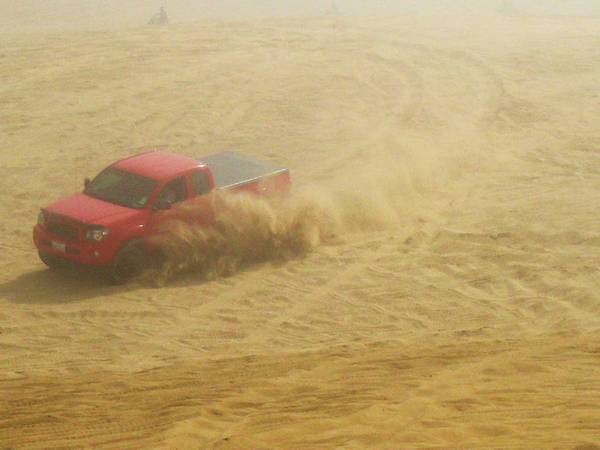 Cruising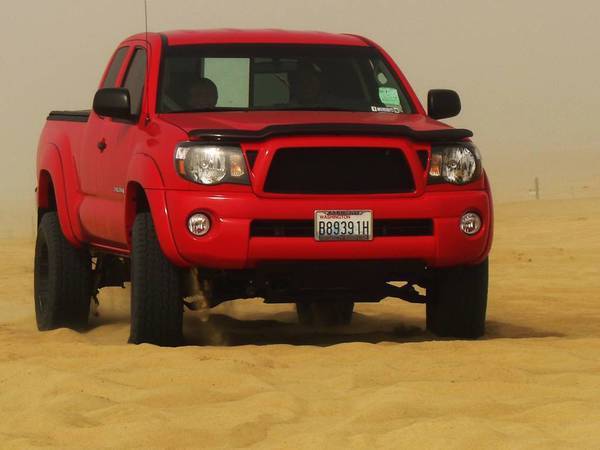 Drifting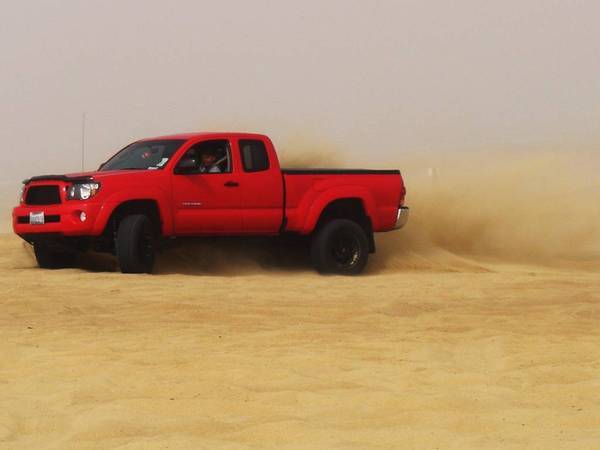 A couple weeks ago at Big Sur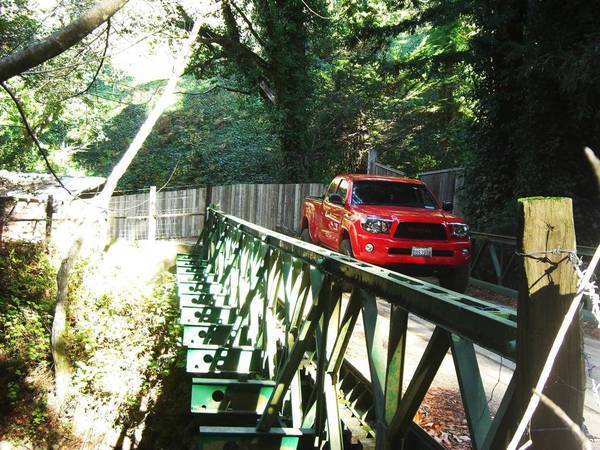 today 12202009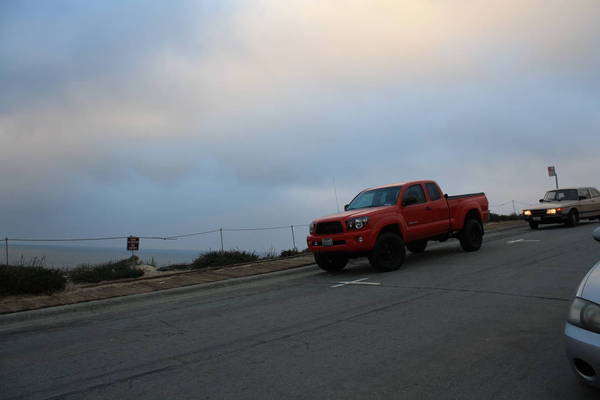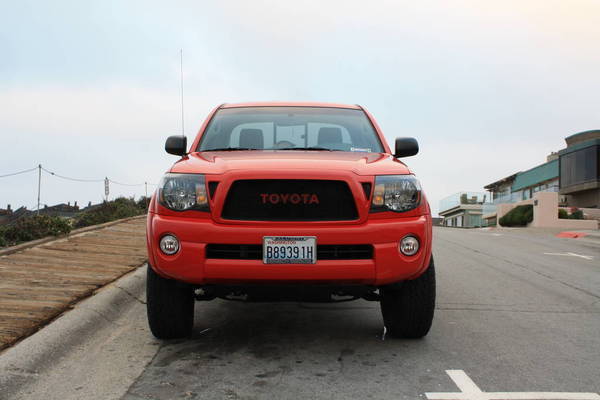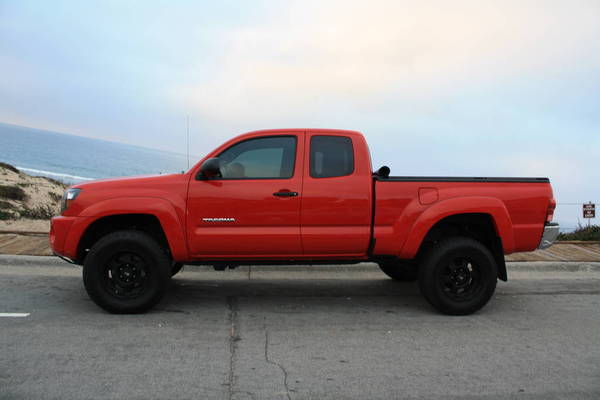 some quick pics I took while I was in Tacoma, WA a several weeks back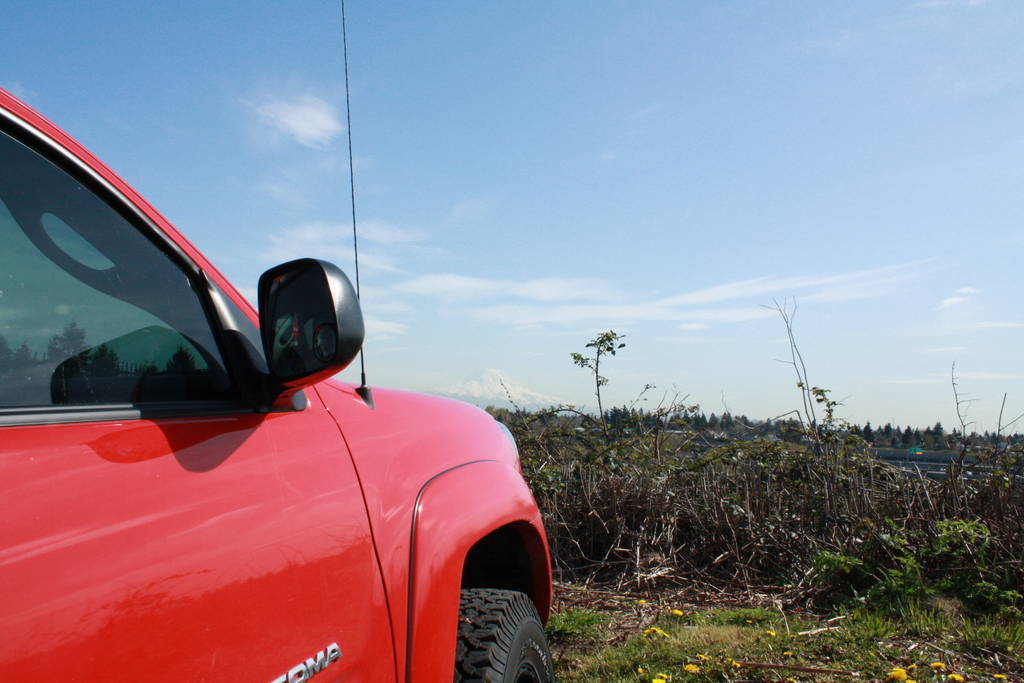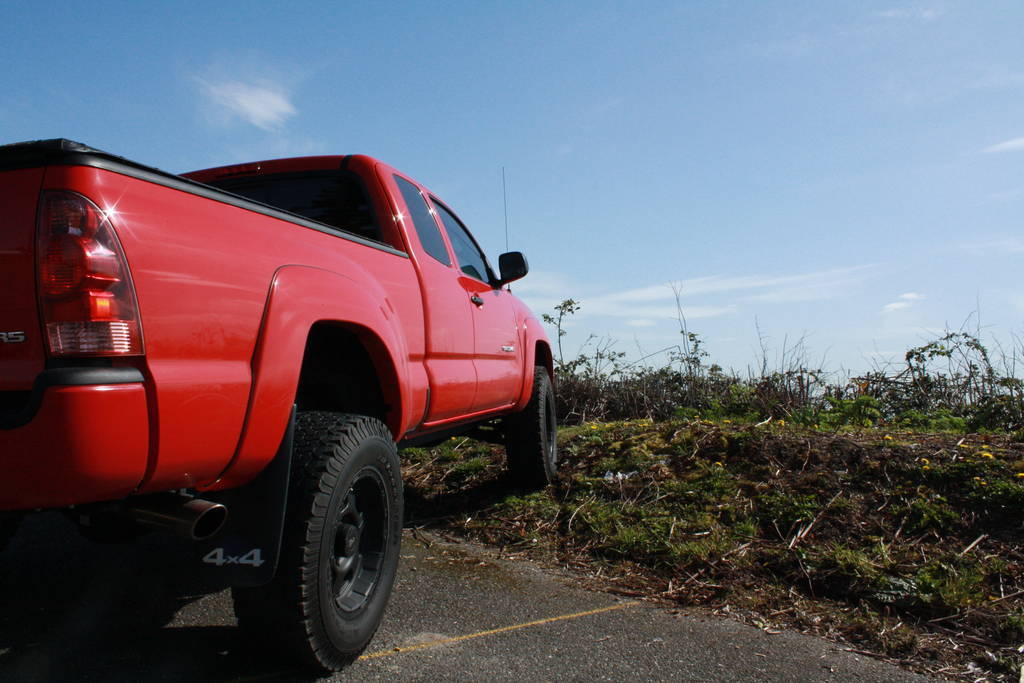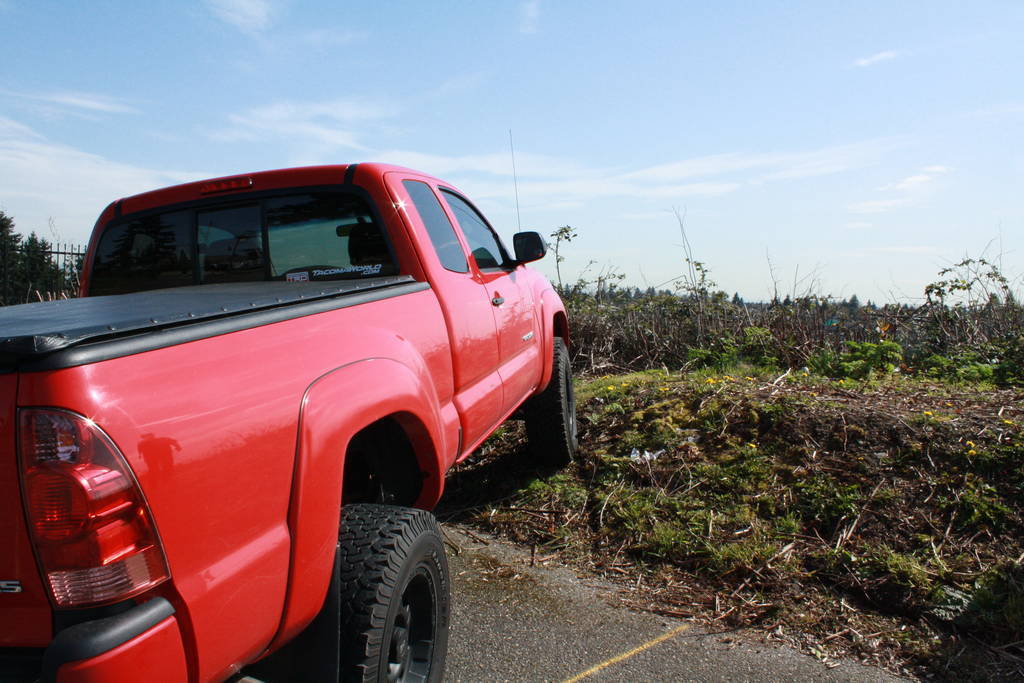 These were taken back in Cali, about a week ago... truck is dirty with road grime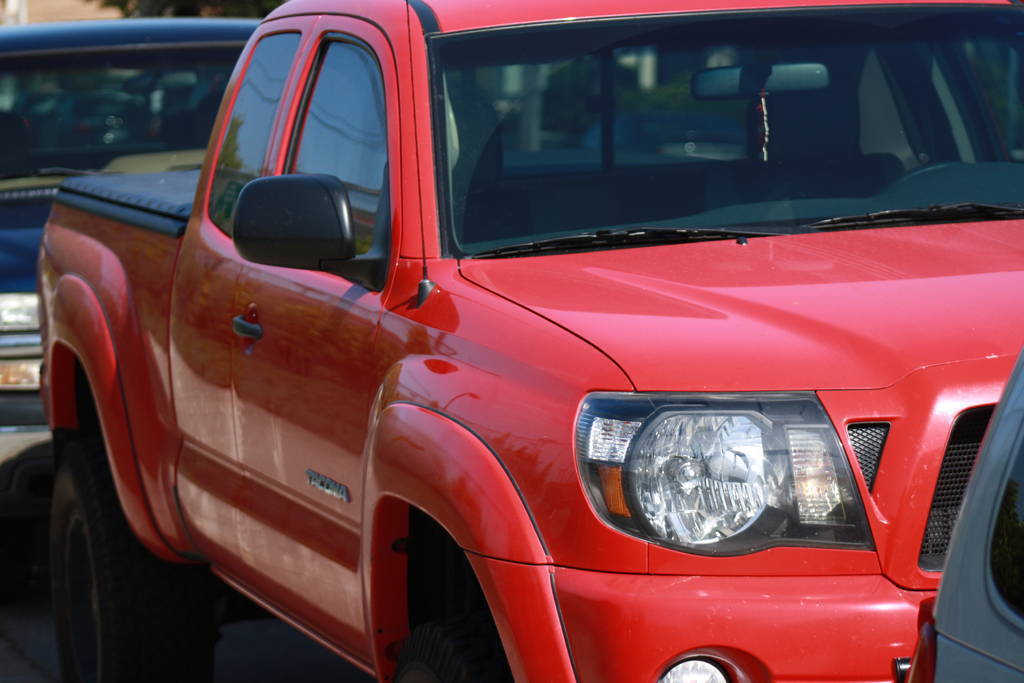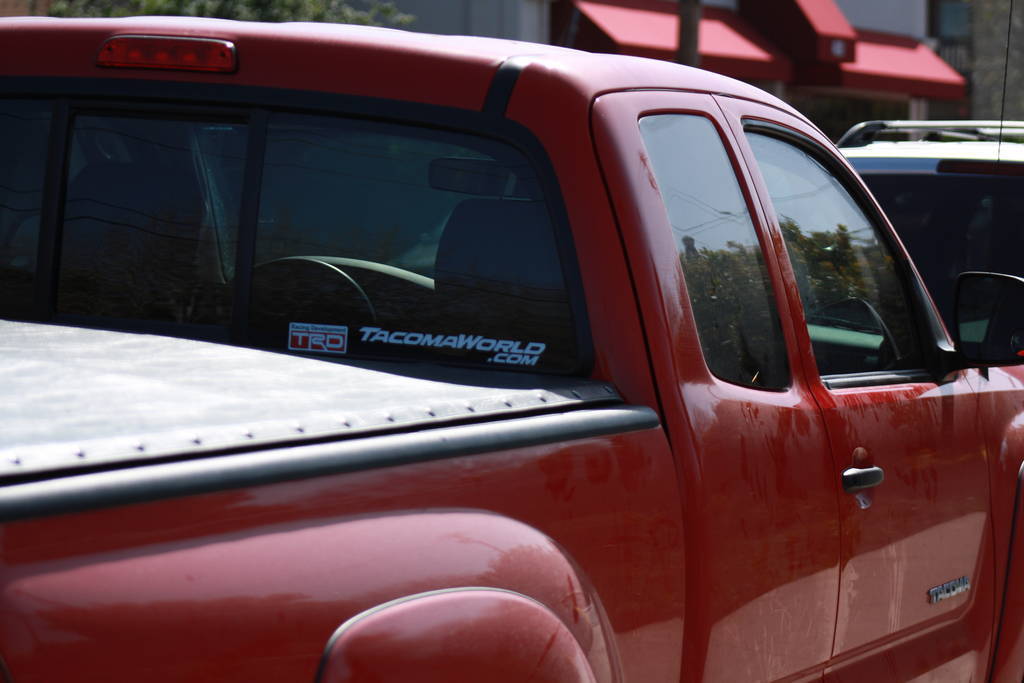 After going to Hollister Hills SVRA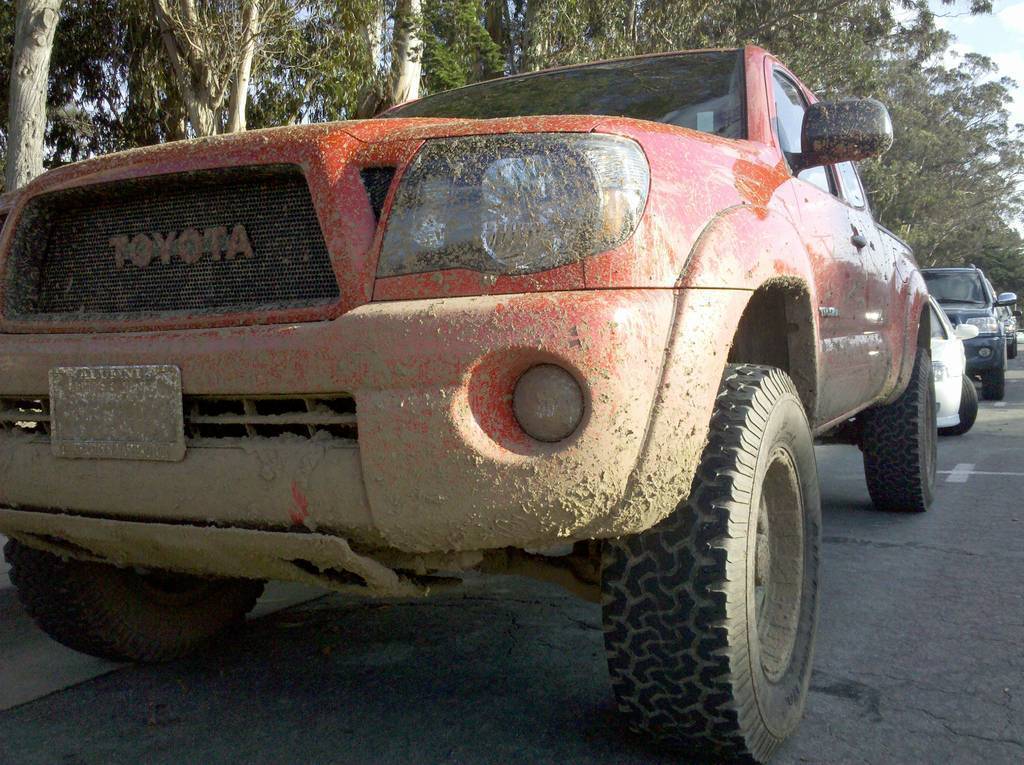 interior