Ok, so I have almost got to a point where I am happy with the truck where it is at per how many dollars I've spent. Seeing as I have another project that needs a lot more attention/income I won't be doing to much more to the Taco for a while(i.e. Tax season).
I don't really know if you can call this a "build" thread because there is not a whole lot going on but here goes:
Bought the truck in July 09 on a whim because I was driving a 97 Sonoma with a 4.3 on nitrous and wanted something quieter/nicer, with more creature comforts as well as reliable. So I got home only to find out I was locked out with nothing to do...So I figured I would go take a look at some trucks, went to the local Toyota dealership and they only had one, access cab red with a lot of chrome accents...Scratch that idea.
In my mind I knew I wanted a Silver or White double cab. Moving on to the next dealership. As soon as I got there looked to my right and I saw 5 trucks in all the configurations except the one that I wanted. When I started to walk back to the car and leave a beam fell out of the sky and what caught my eye? It was a 2006 Silver double cab TRD prerunner. Okay, I have to act like I'm not too interested. Rule #1 when it comes to buying a car. Got talked into driving it, came back and decided if we could work it out.
Bad news, they wanted $25,700 for the truck. Which I did not have. Fast forward about 7 hours>>>>>>>. Walked out the door with the keys in hand final price you ask? 20,400.
Truck had 39,000 miles on it with EVERY receipt you can imagine, what's even better was that it was owned by an older gentlemen that took very good care of it. Just so happens that he bought the tires at the tire shop I work at...Small world.
Let's get started.
Day I brought it home. Noticed the old man-ness evident by the nerf bars, and vent visors.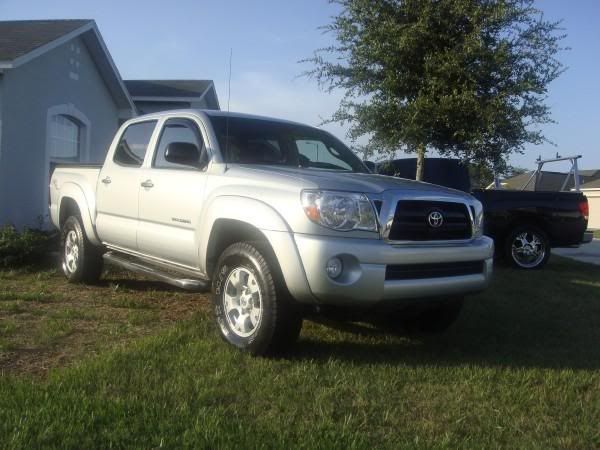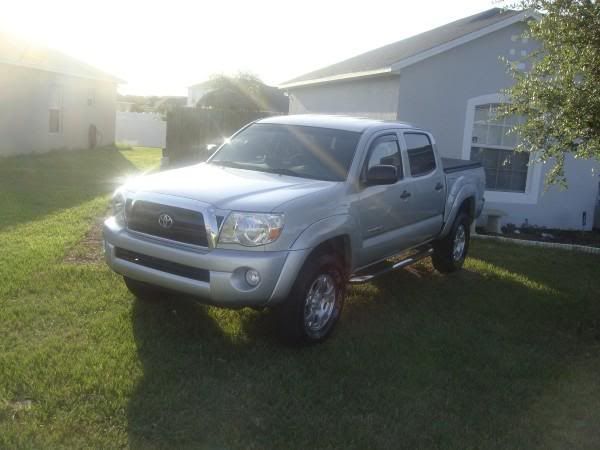 Well later that day I joined this forum and got invited to the Ocala National Forest meet.
I got there, but just a little too late...Already drove a few hours and don't have nobody to help me if I get stuck, what to do?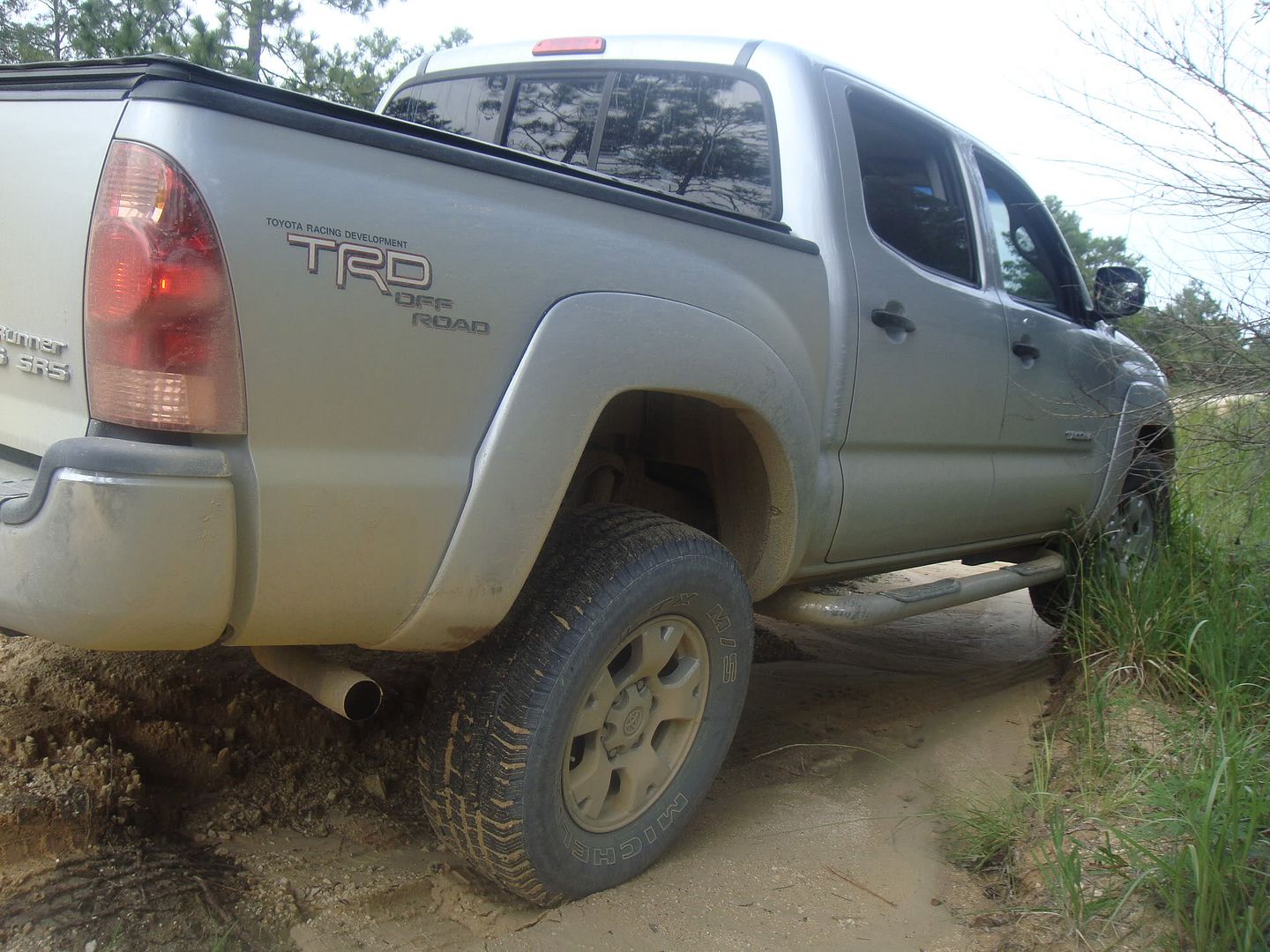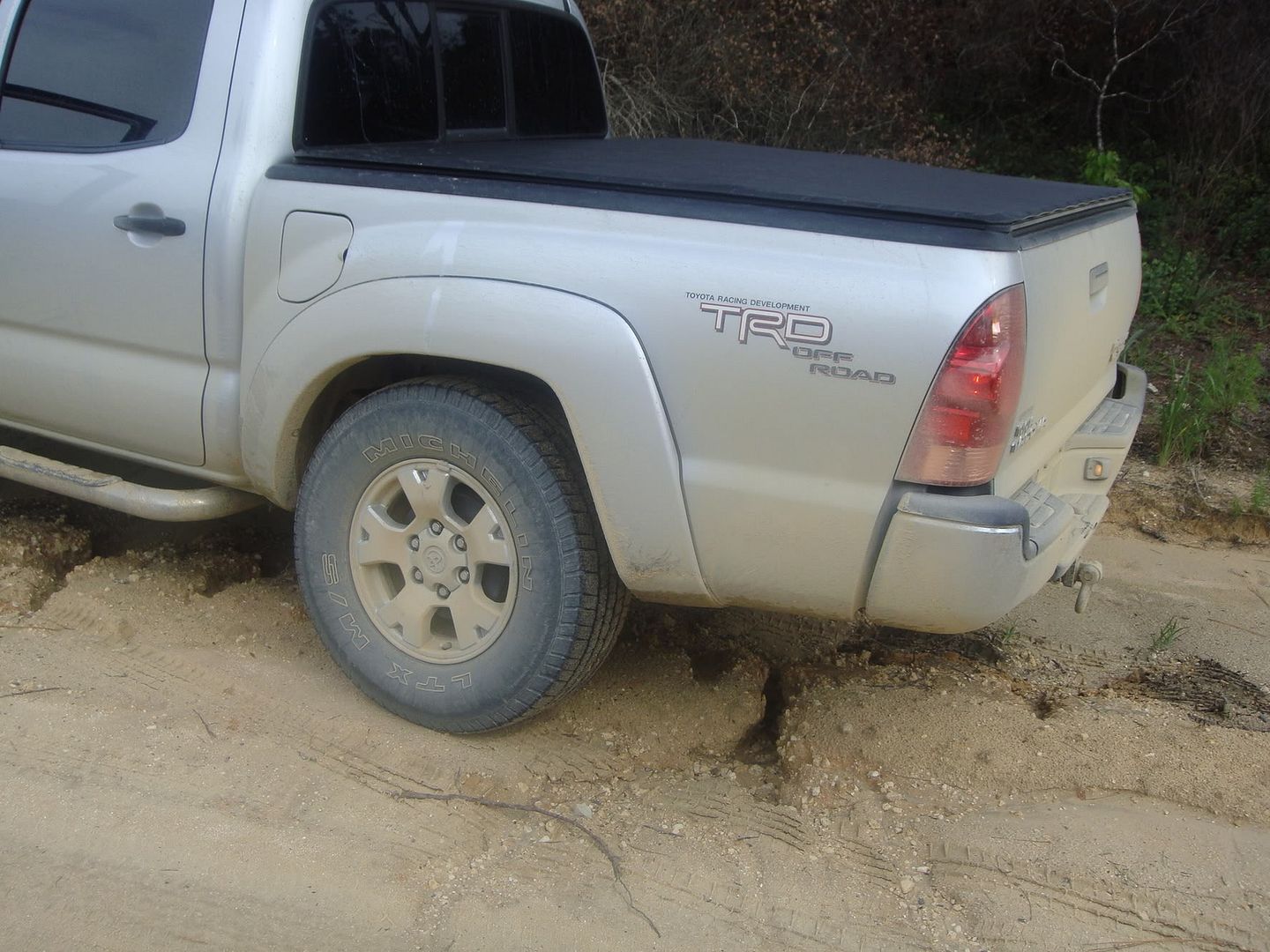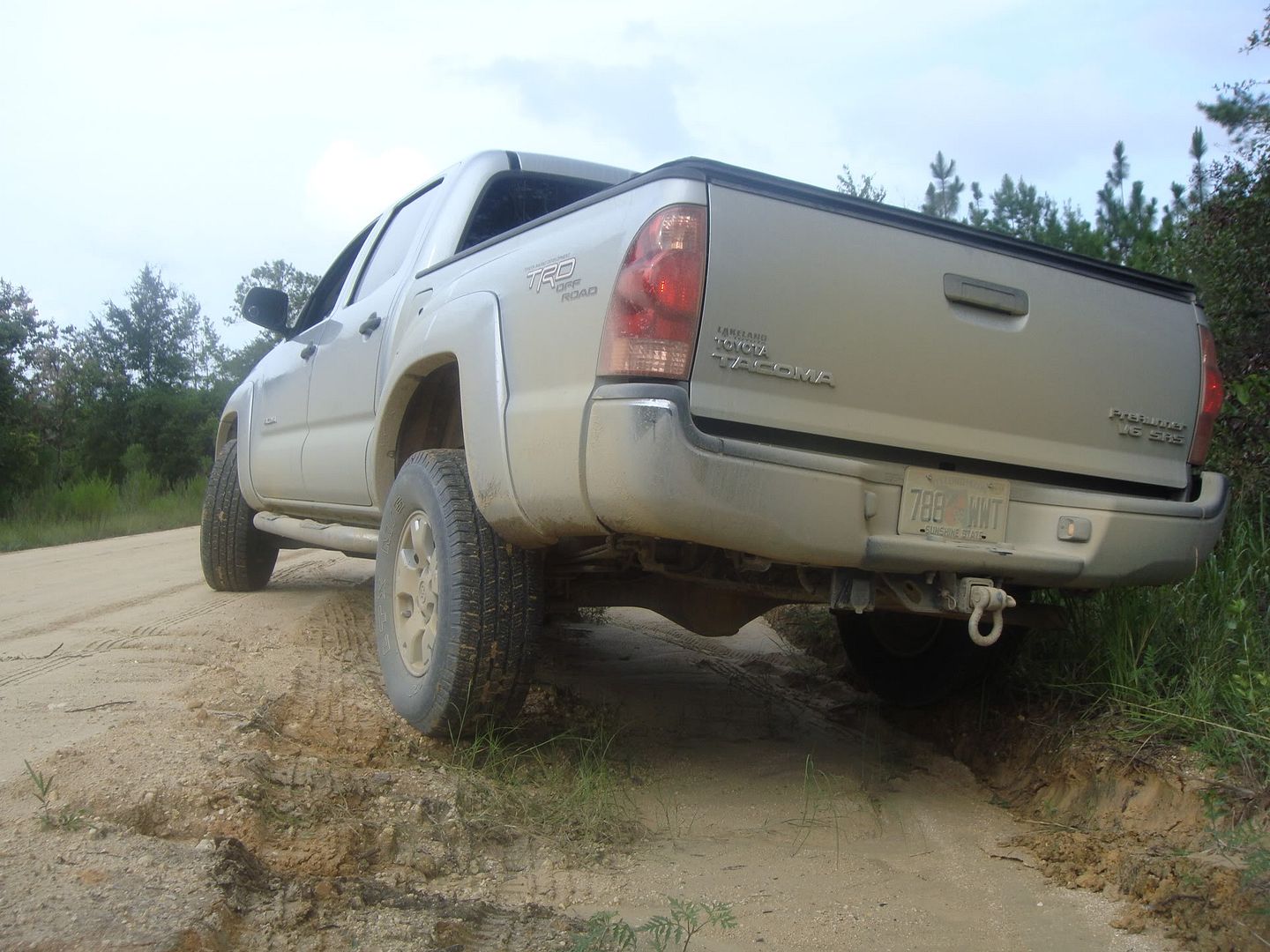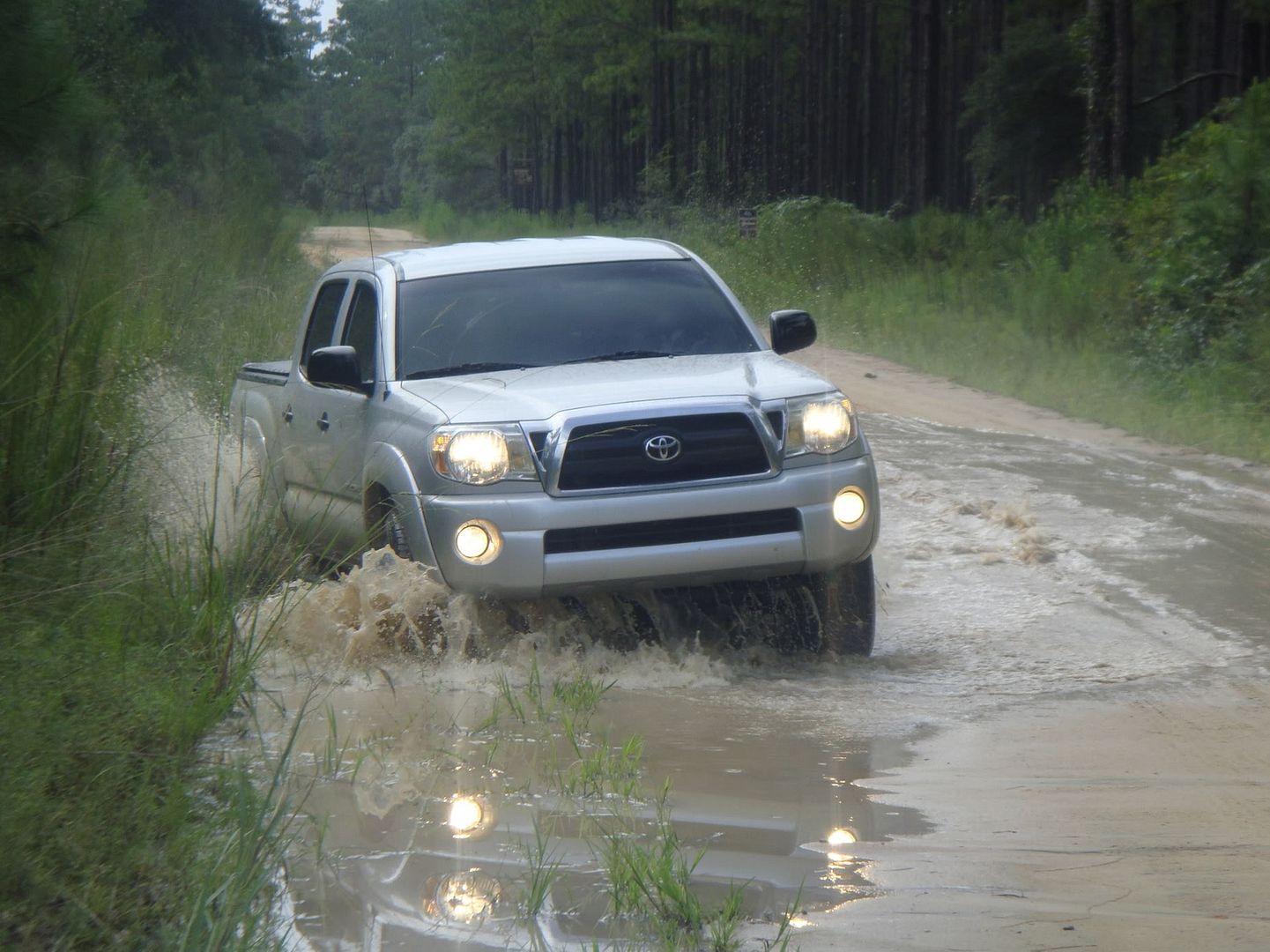 Even though it was just me out there. My brother in law tagged a long and we had a blast.
Went out to a big area of land owned by a friend where we usually ride 4 wheelers and shoot guns and decided to see how the truck performed out there...
front tires got about 4-5 feet off the ground while the rears were still making contact. End result? Knocked the toe out of alignment, $50...nothing broke, oh well.
Decided to take the truck out to the local mudhole...Even though I was not 4 wheel drive against my better judgement I ended up going....end result?
About 8 hours of washing and washing and washing then some more washing.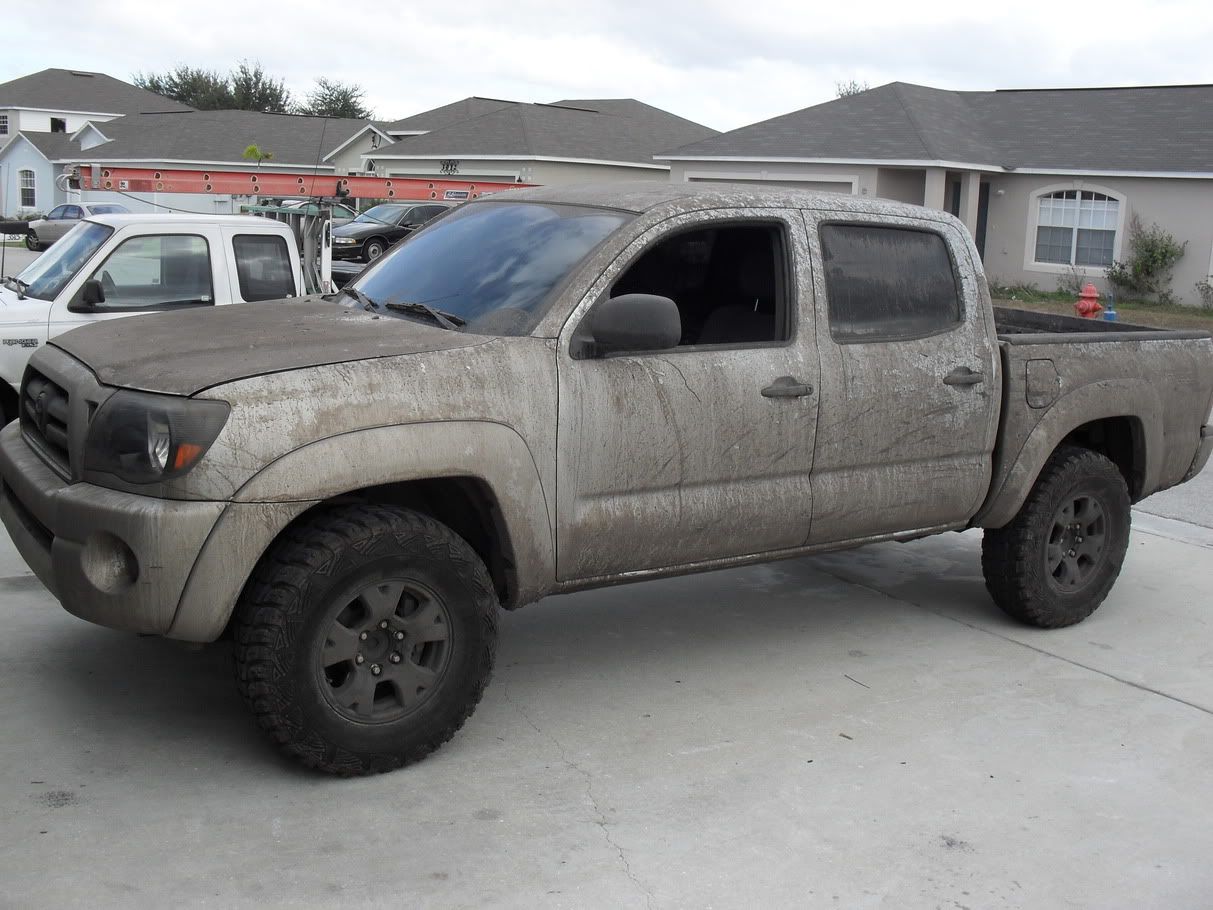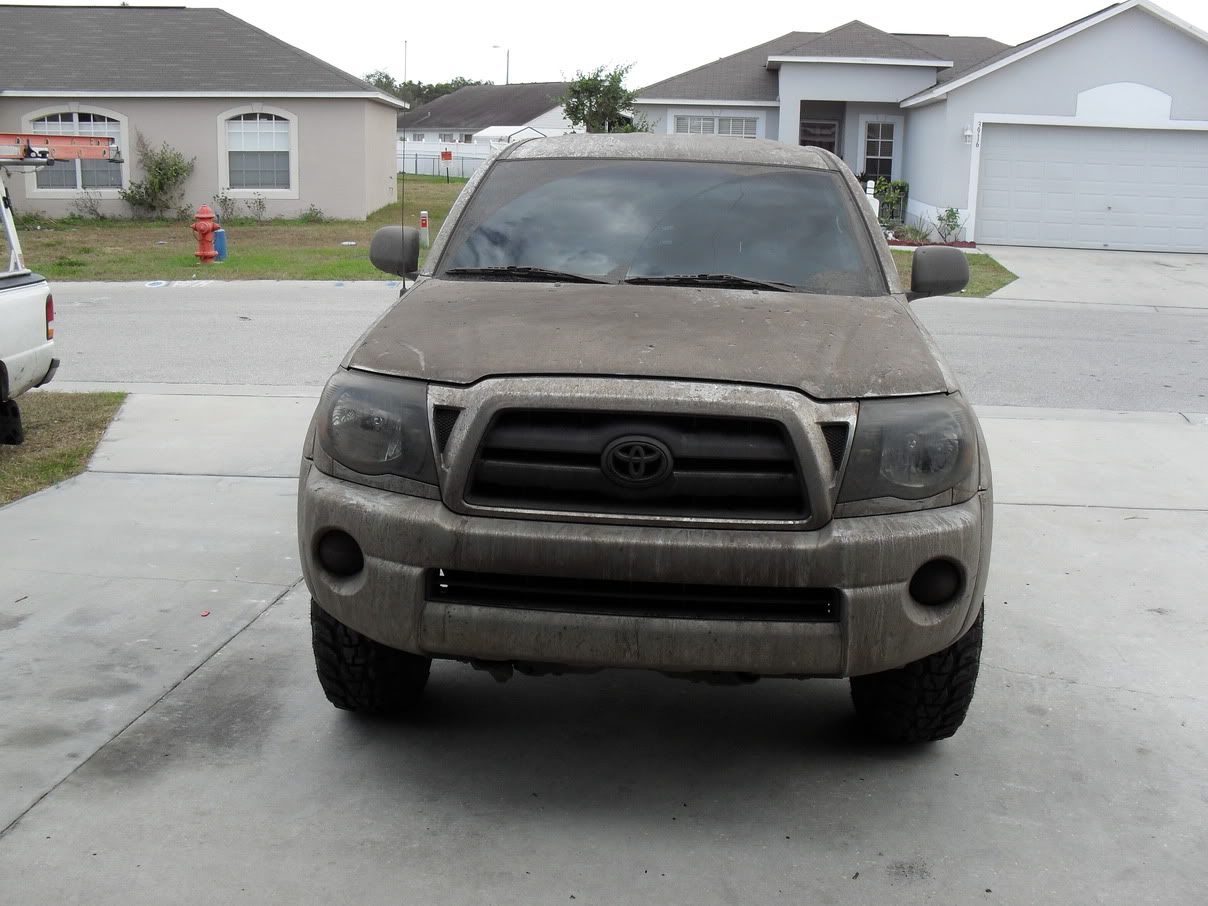 So not to much happened in those first few months then I dropped a little bit of money into it and now I get a lot of compliments and still I can't even imagine how big of a difference that $1500 bucks can make.
Mods are 2% tint on rear doors, 5% on front, 15% on windshield, 10% on rear. 265/75/16 Kuhmo Road Venture M/T's. Painted black wheels. Satoshi grill with painted grill surround. T-rex eyelids.
Scanguage
. E-bay halo headlights, removed secondary
air filter
. De-badged, de-chromed. Pro Comp 4 inch coil over suspension kit in the front, with Pro Comp AAL and shocks in the rear. That's all I can remember as of right now, some of the mods are kind of redundant I understand but it's just to minimize the questions, Sorry.
AND NOW THE MOMENT YOU'VE ALL BEEN WAITING FOR...the pictures.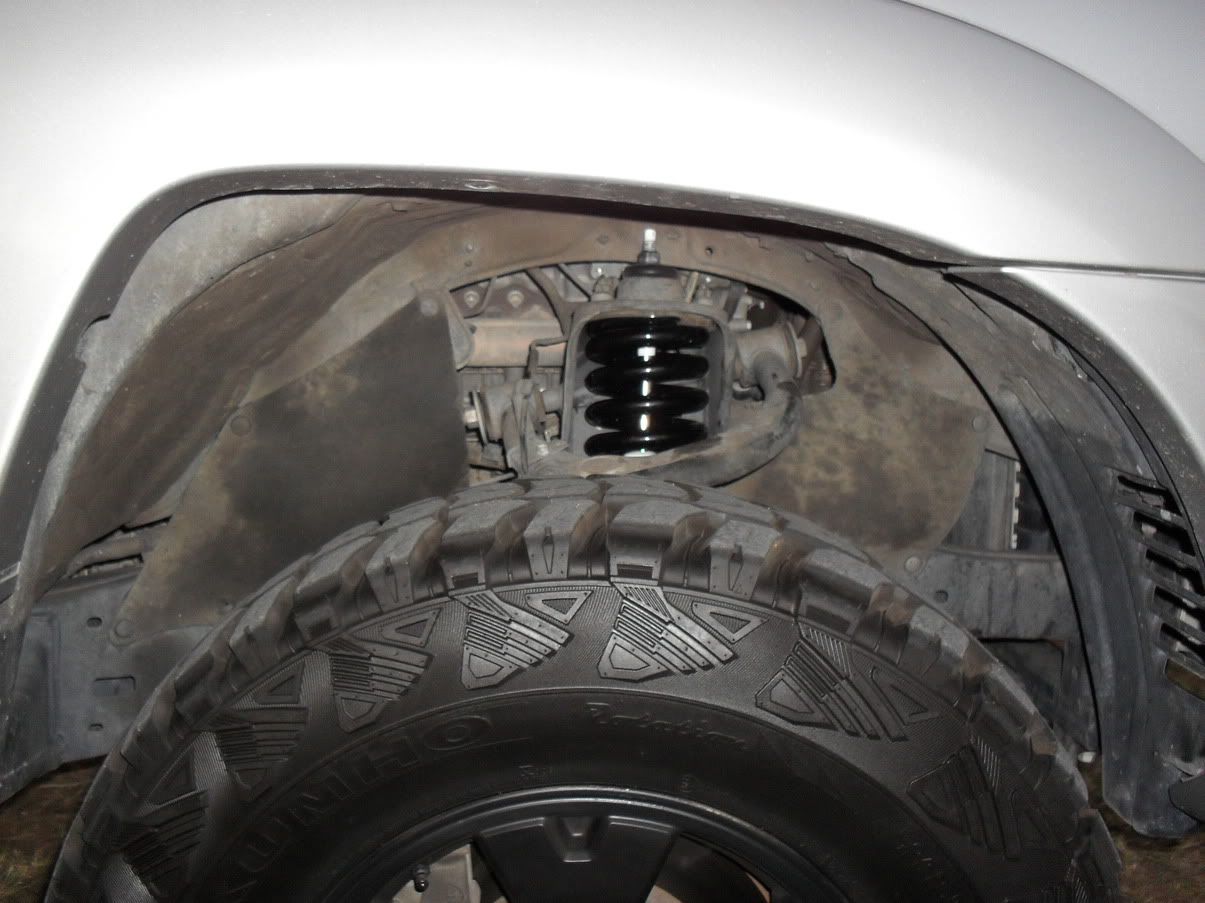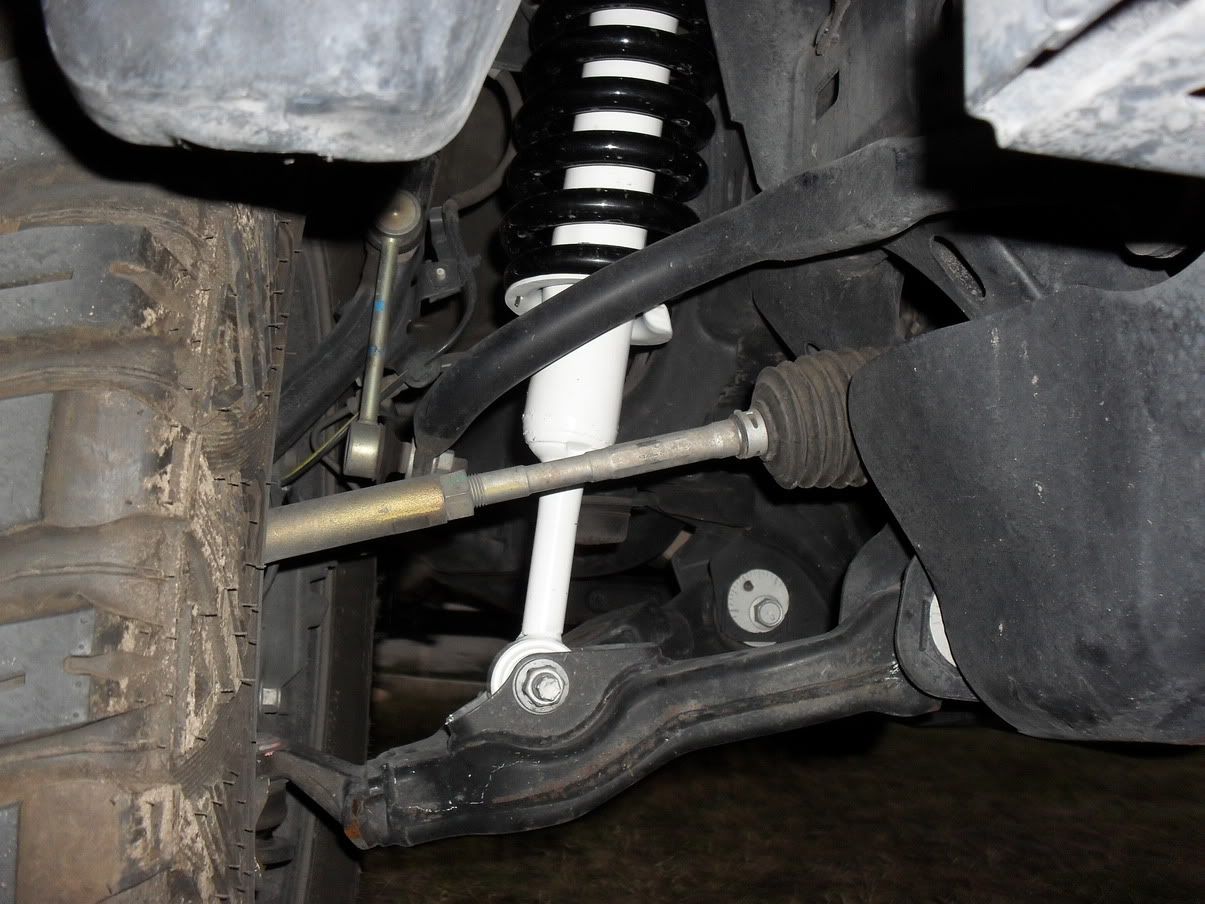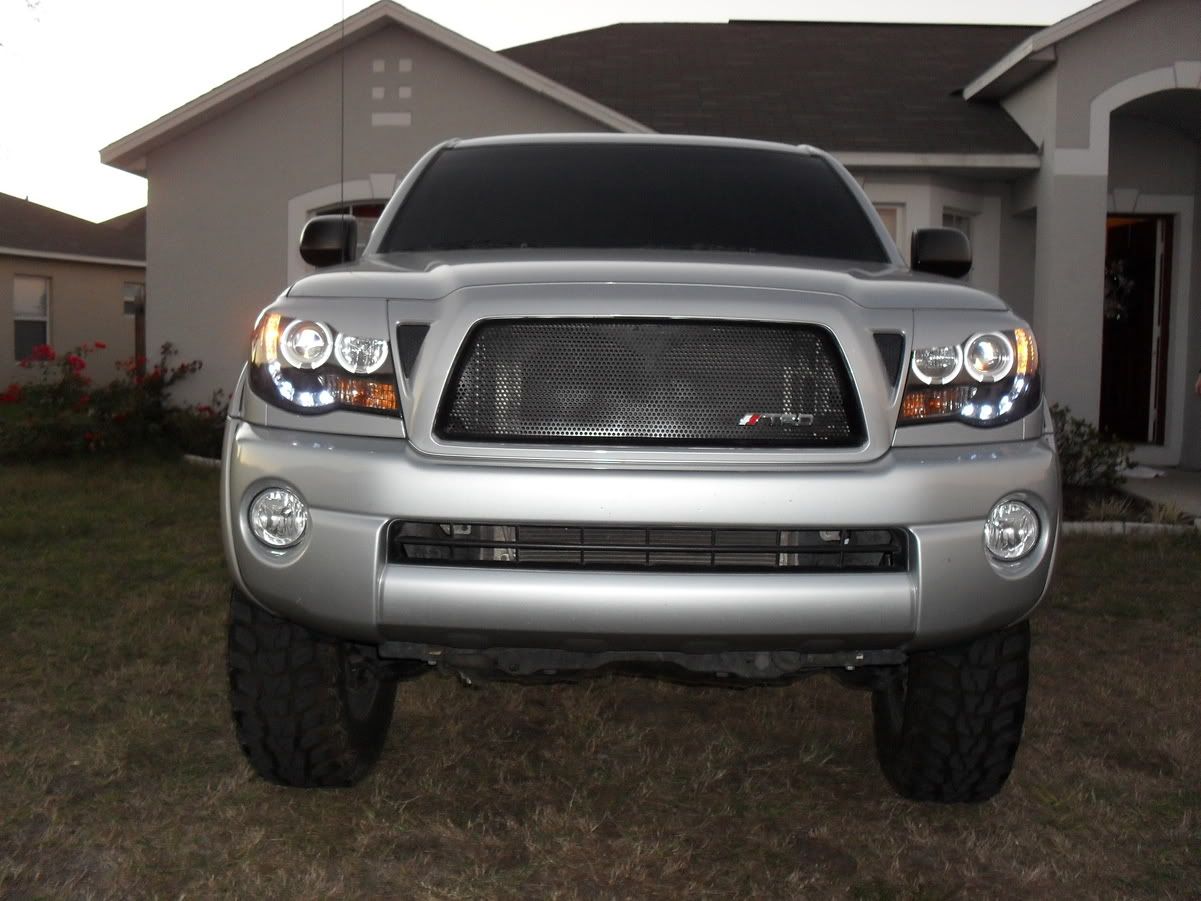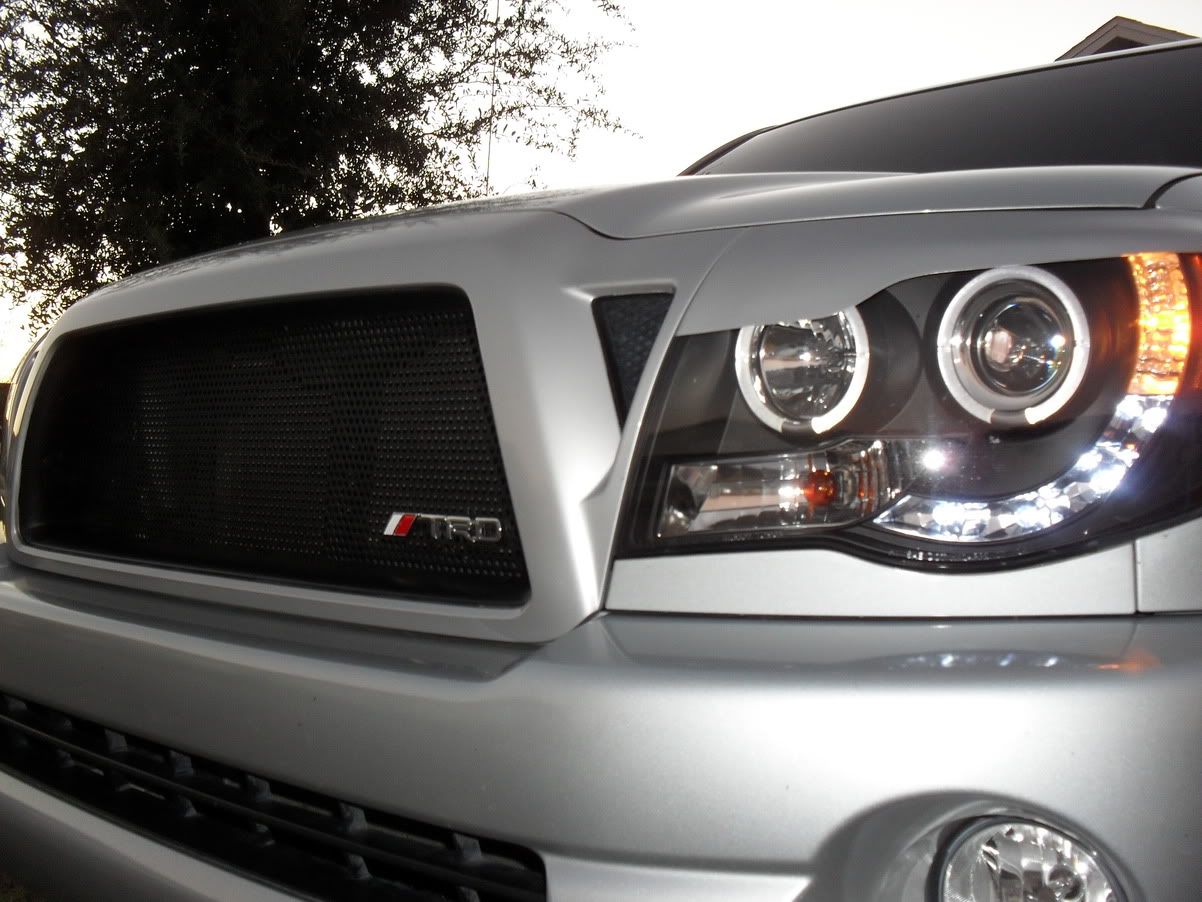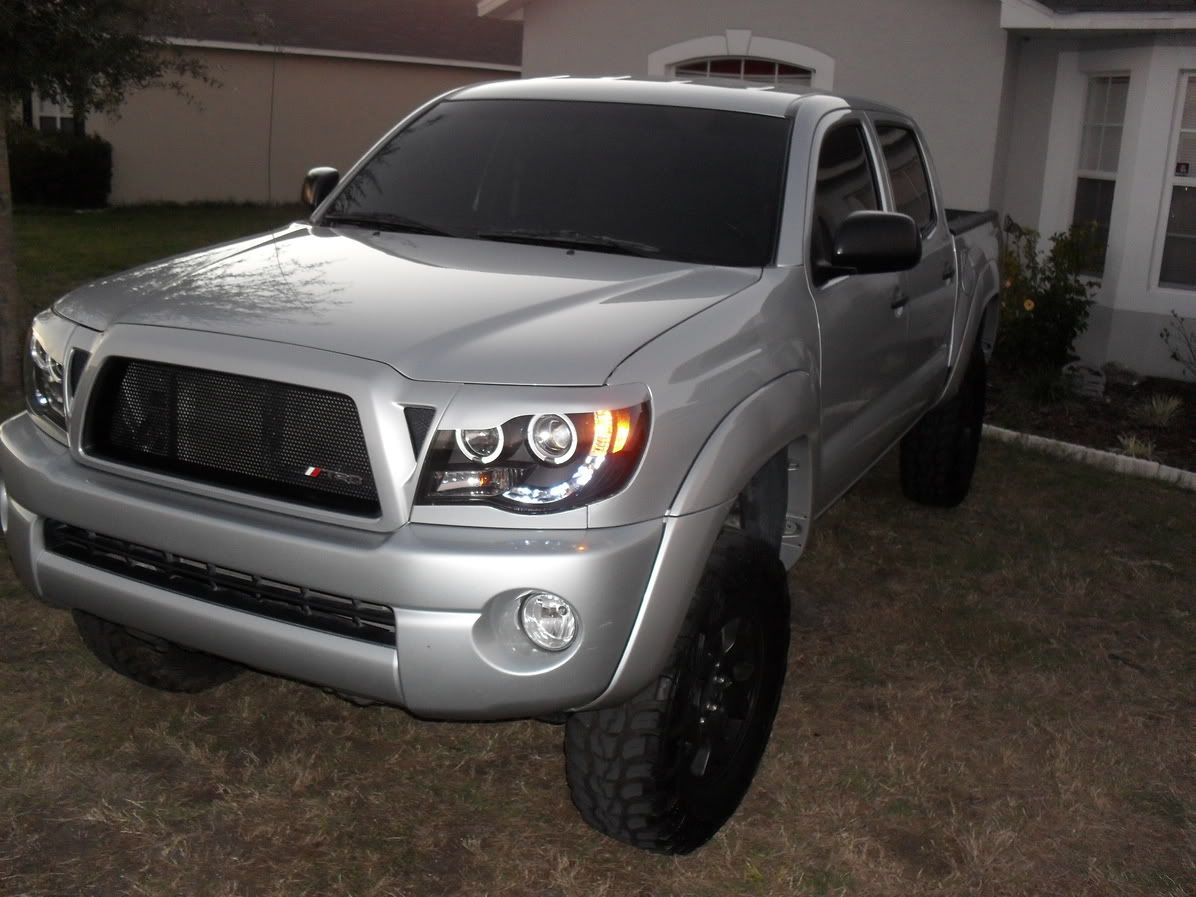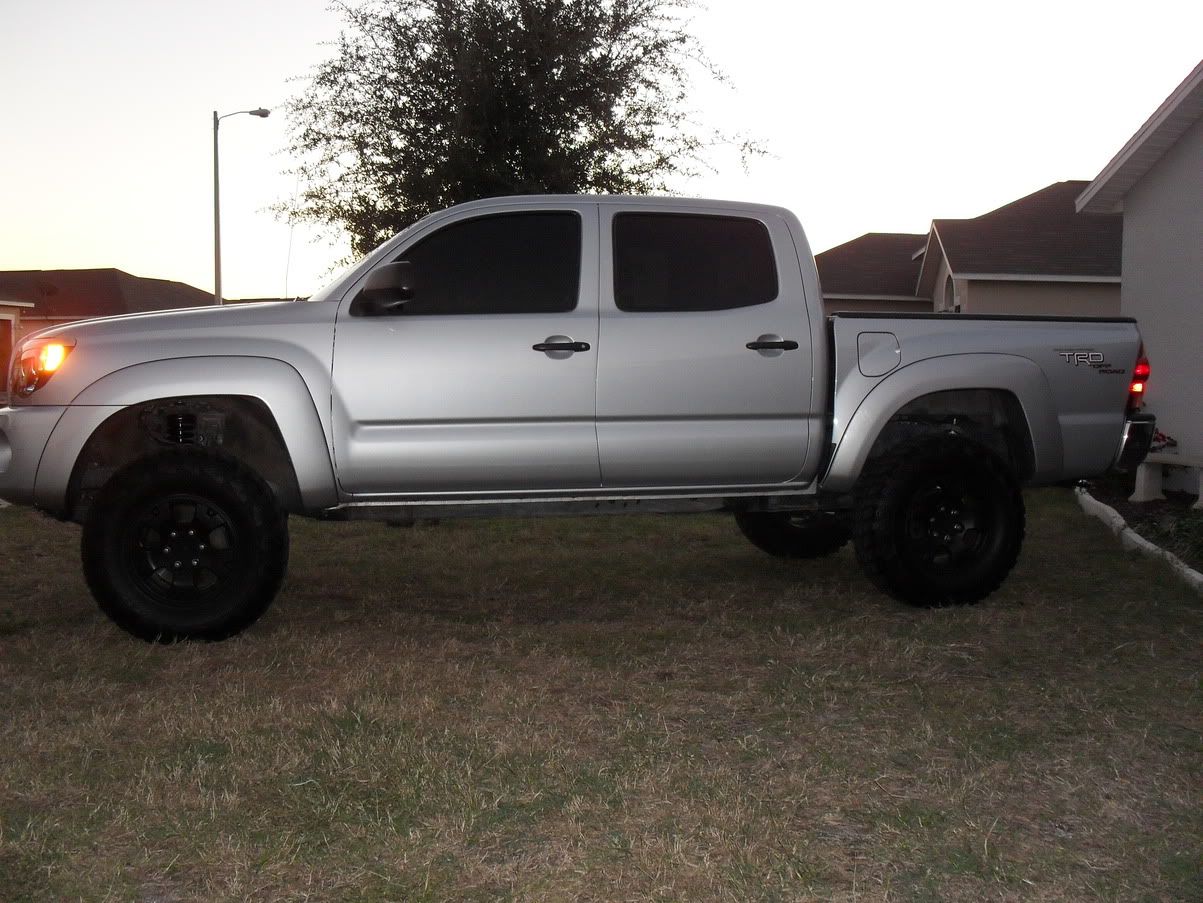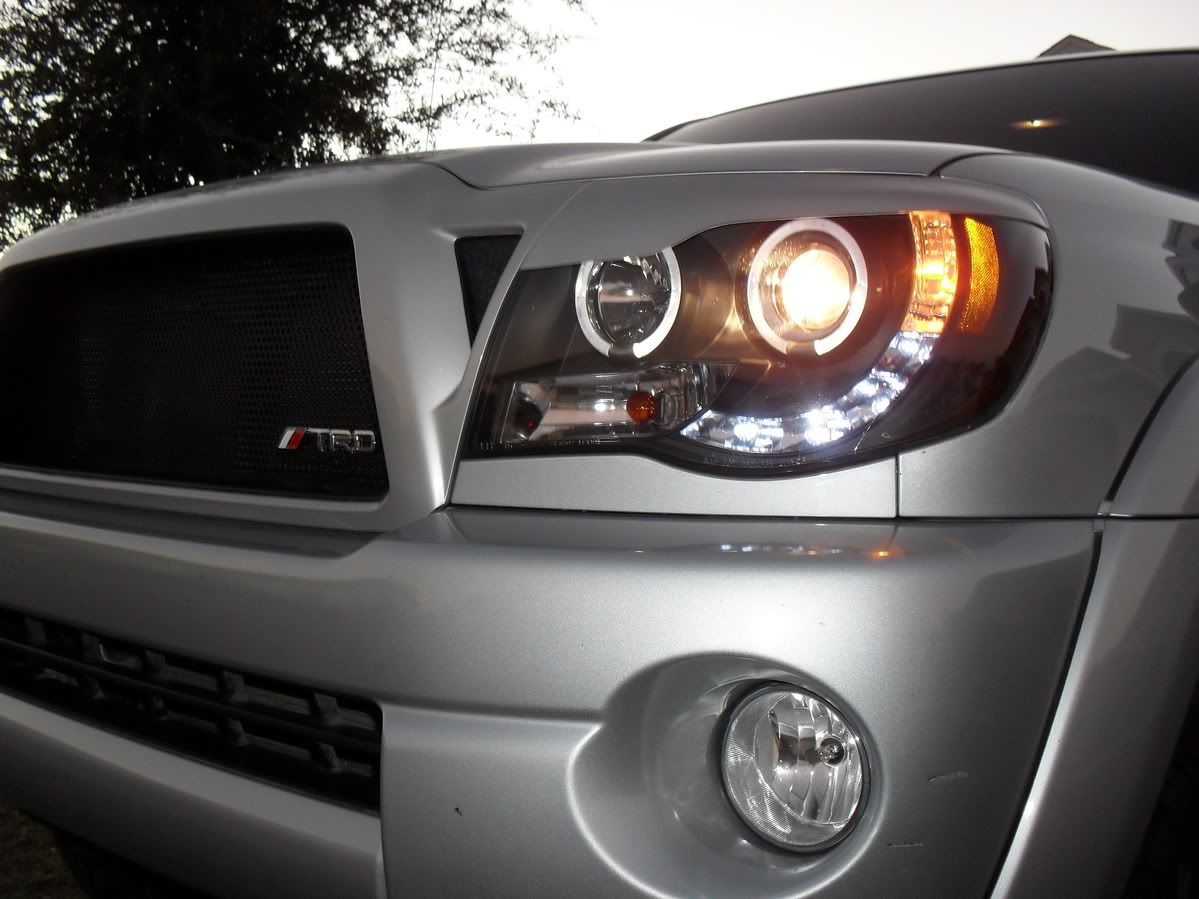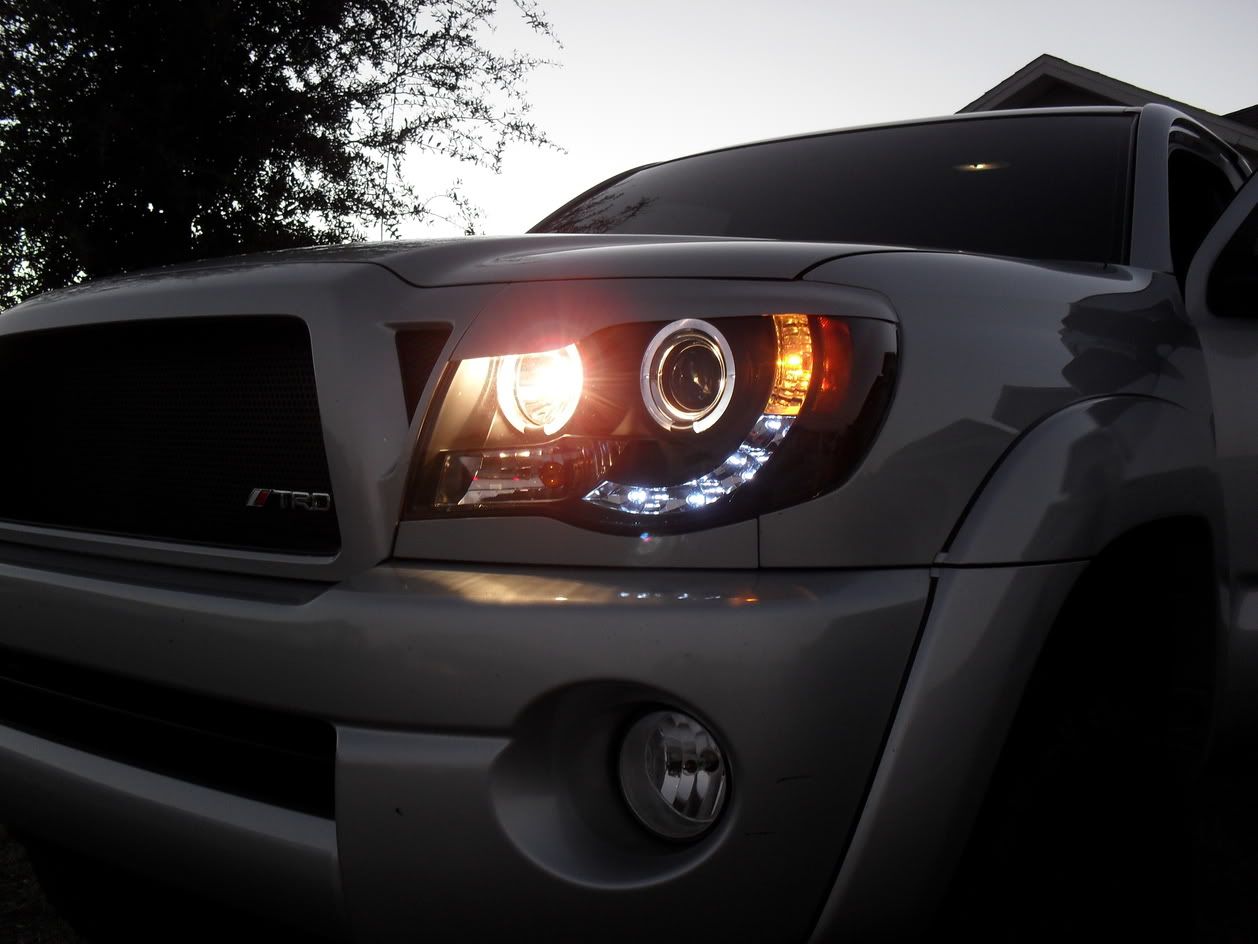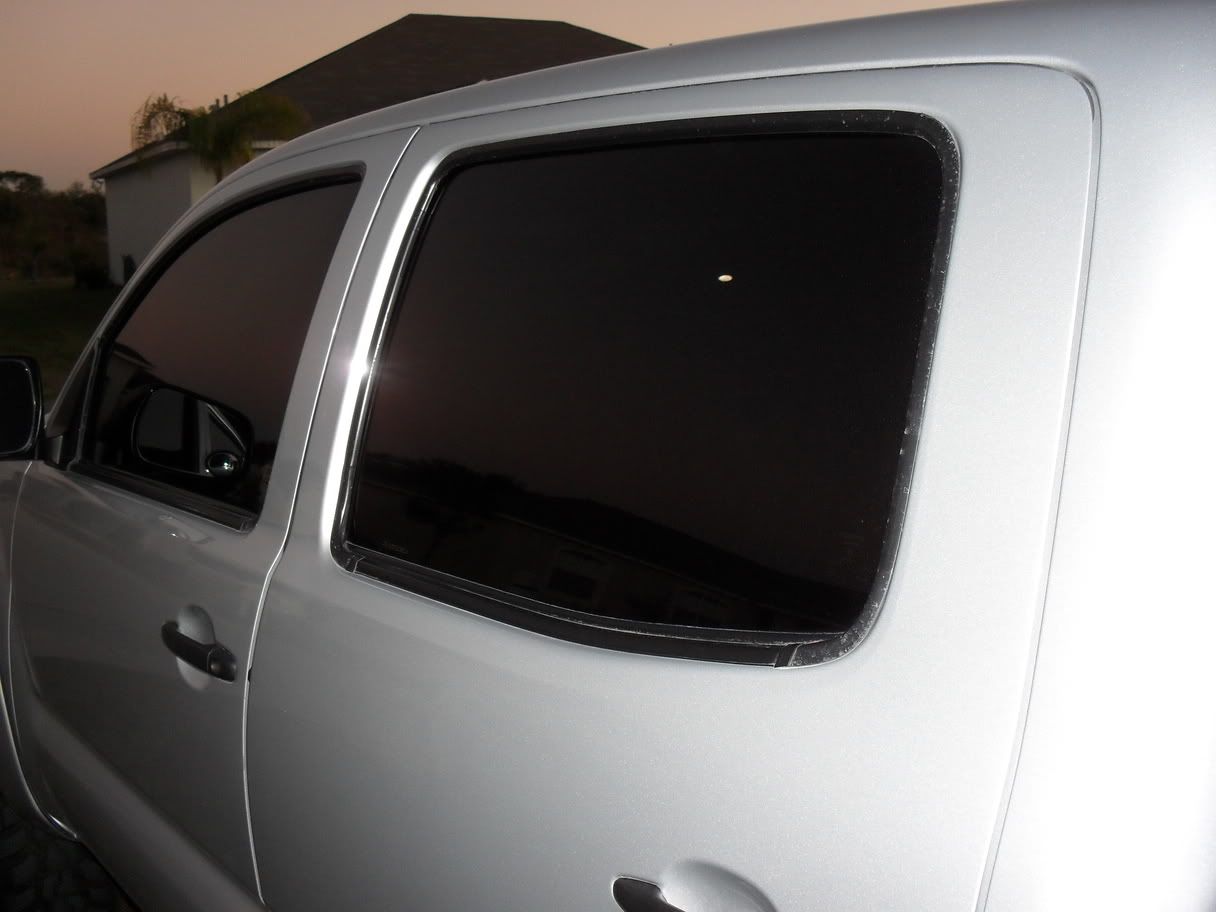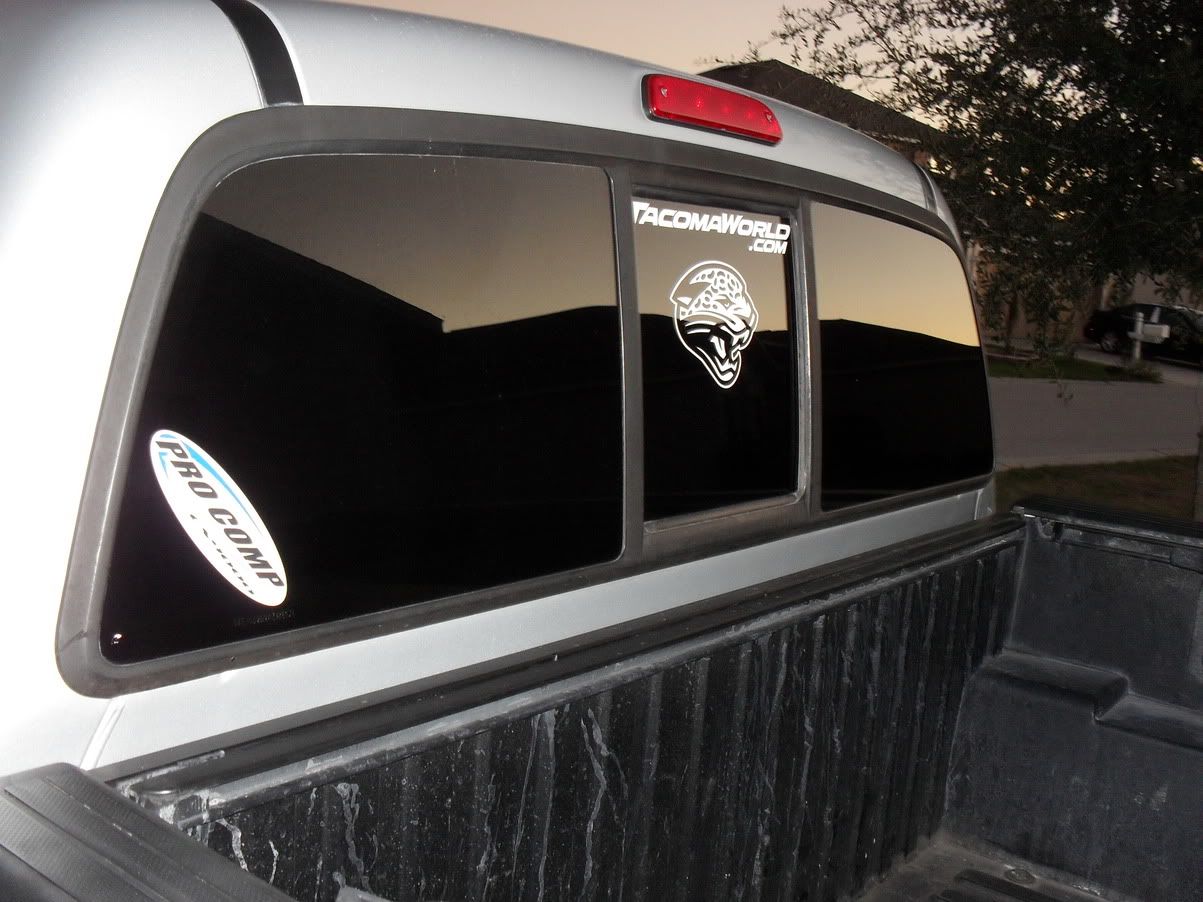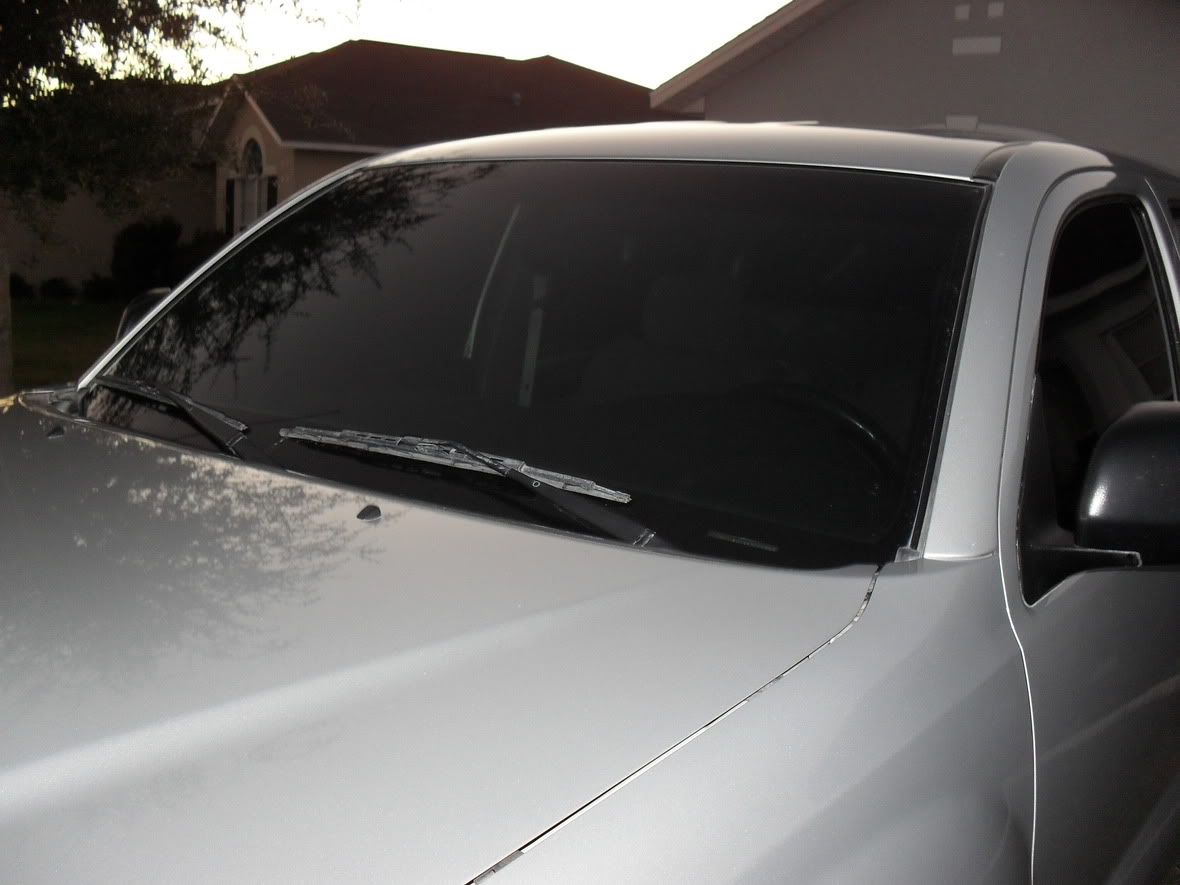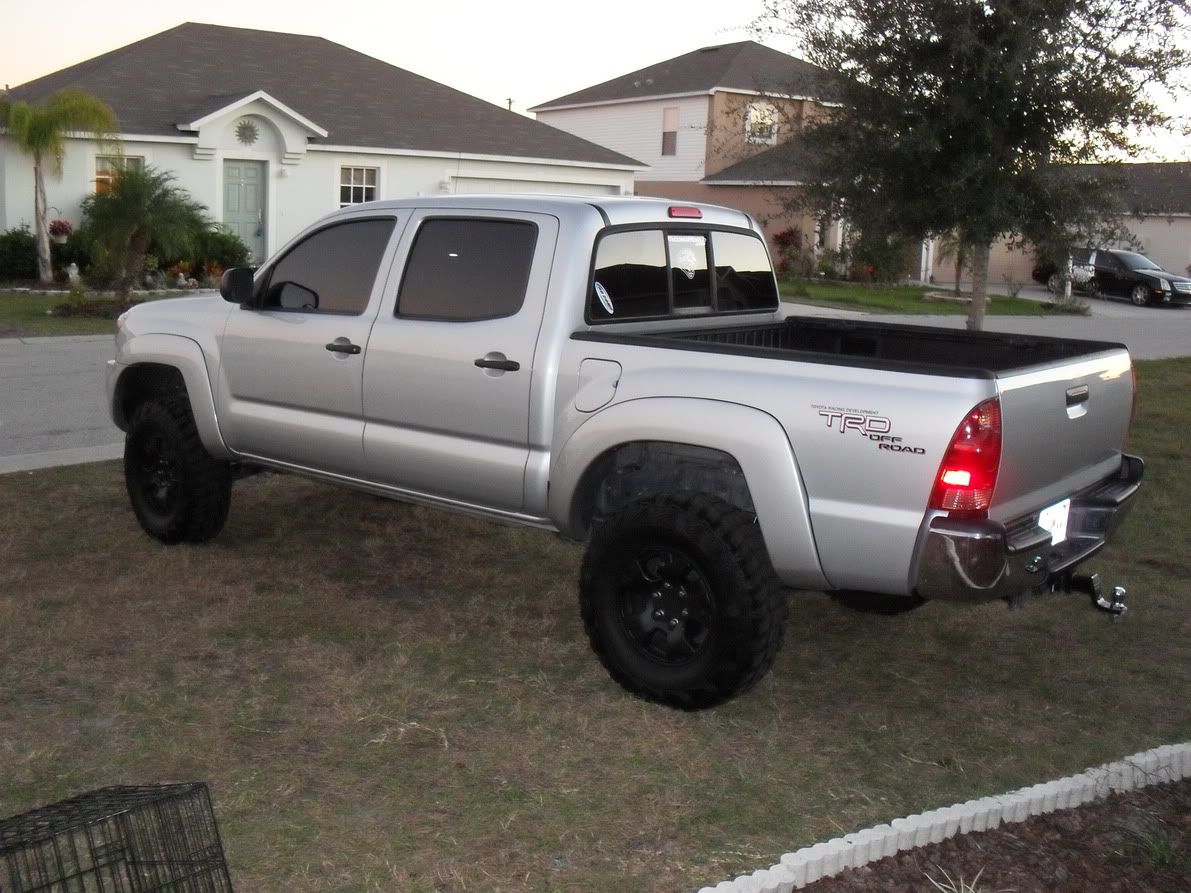 So, anyways that's where the truck sits right now. If I find some extra money outside my new project there are a few things I would like to get for the truck.
On my wishlist is
All-pro
front and rear bumpers and an indash dvd/navi system.
I hope you enjoyed my build and I apologize for all the reading.
Tim.