Well I bought my truck back in October and I just finished her up a few weeks ago after much research, work and liberal use of the credit card
Here is how she sat when I bought her (no its not my real hair)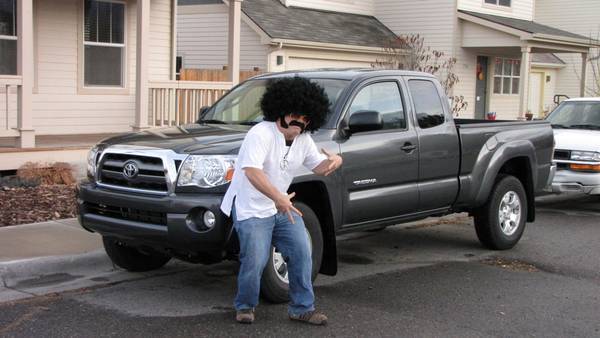 And here is how she sits today!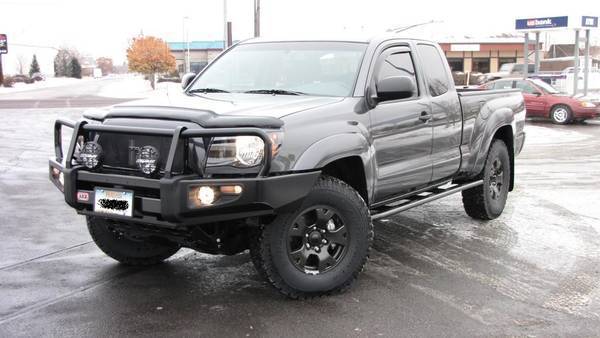 Sorry I don't have any photos of the actual build. I was pretty busy just trying to get it done and I don't really want everyone on the internet to see the dismal state of my garage
Anyhoo here are the mods.
ARB front bumper with IPF 968 6' Driving lights (no winch, I might get one in the future if I start to get into off-roading) Also installed a Grillcraft front grill and turned one of the Tacoma badges I took off into a custom emblem. Painted the chrome grill surround as well.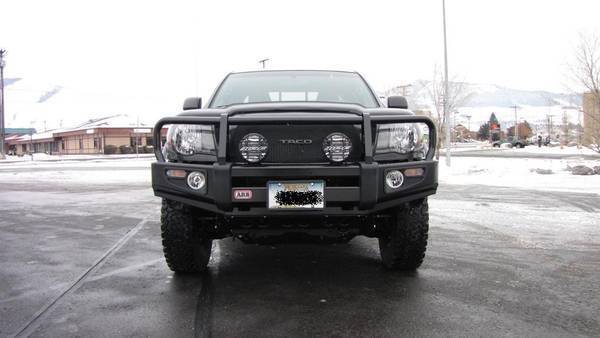 Black Headlight Mod, in Krylon Fusion Satin Black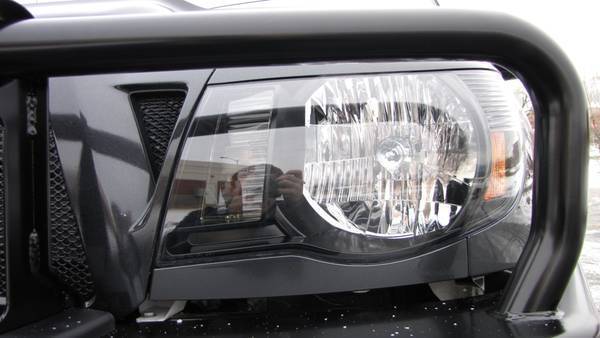 Color matched eyelids and EGR deflector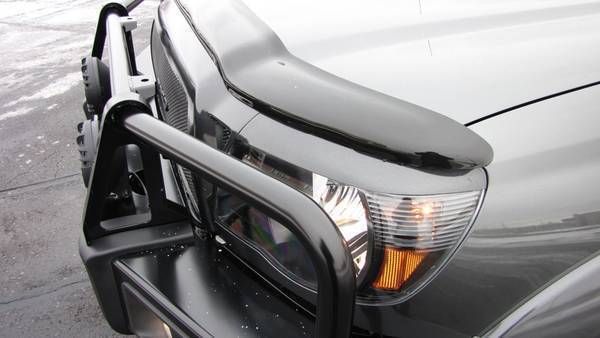 Stock wheels painted with Rustoleum Hammered Finish Black. BFG AT/KO's in 265/75/16
Stubbs Welding HDSKO Sliders in Hammered Finish Black (Richard was a pleasure to work with, top notch product and customer service)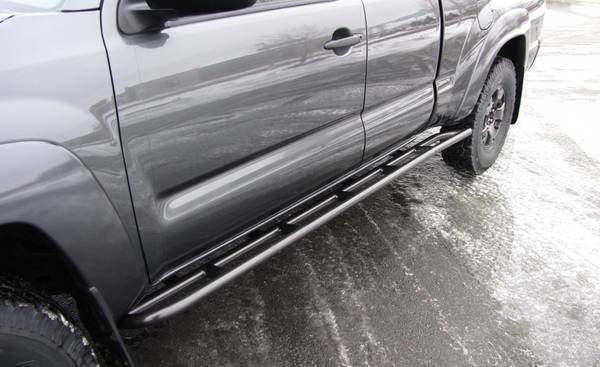 EGR in channel rain guards. Front window tint.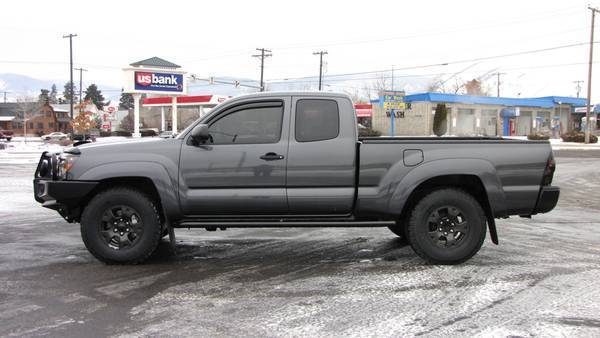 Wet Okole Seat Covers.
Weather Tech
Mats.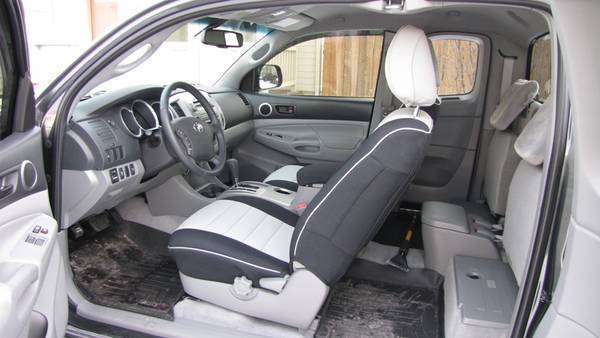 Tinted tail and 3rd brake lights compliments of Auto Lights Unlimited. Powder coated rear bumper and TRD Cat Back exhaust.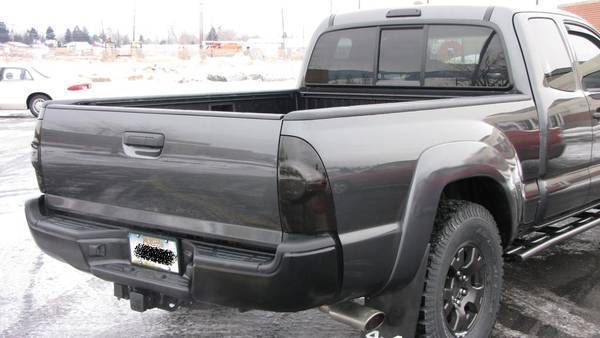 Other mods include a factory bed mat, Compustar 1 way remote start and an AFE Pro Dry Filter.
Thanks to everyone who helped out with my many questions. If anyone has questions for me I will be happy to return TW the favor. Thats about all I am doing for now. My modding thirst has been quenched for the time being and I have to give the credit card a rest. I may be lifting it in the future but the thing only has 1500 miles on it, I'm gonna roll with it as is for a while.
On a side note if anyone would be interested in the factory bumper and foglights shoot me a PM. I also have a Grillcraft lower grill insert that I never ended up using because I ended up splurging for the ARB.
So whaddya people think? Do you like it as much as me????