update: 2010/09/10

Bought her in March 2009, traded in my mazda3. Needless to say I'm a lot happier with my Tacoma
This is one of the first pictures I have of the truck, taken on Camp Lejeune.
I felt like the truck was just a little too quiet, so I installed my first mod. A
Magnaflow
catback exhaust.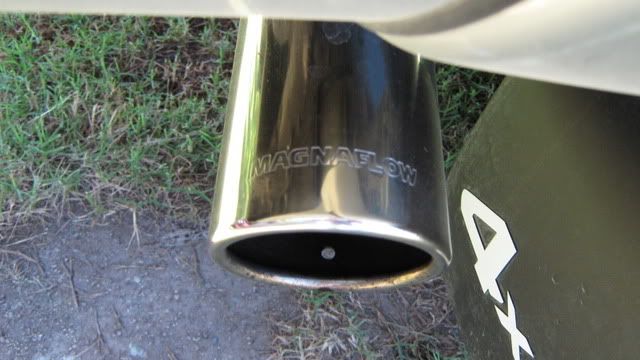 Followed that with a K&N CAI, which I sold about a month ago. I loved the added volume of the exhaust, but got tired of it always coming loose and rattling every couple days.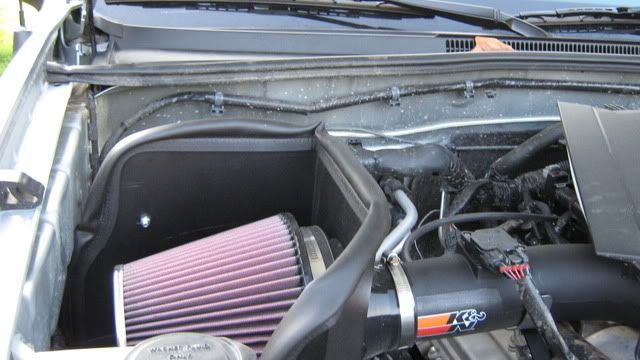 I had the truck for about 4 months, and after doing a lot of reading on here, I decided it was time to lift the truck.
I went with a basic
toytec
3" lift.
16" Dick Cepek Torque wheels,
and I'm currently running 285/75/16 Nitto terra grapplers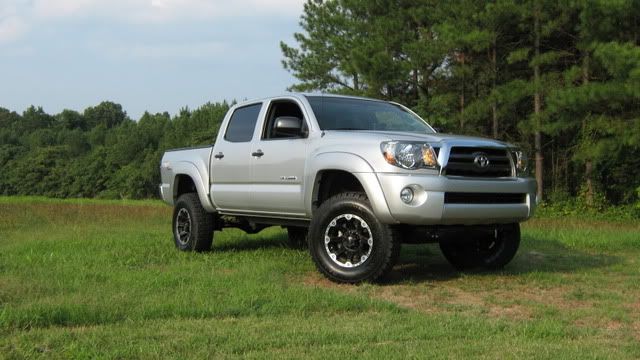 The stock sound system was good, but just didn't have as much kick as I like, So decided to upgrade the sound system and went with all JL Audio speakers.
6.5 inch speakers in the front doors, 6.9's in the rear, and two 10 inch subs and a 6 channel amp behind the rear seats. Wired all of it up to the stock 6 cd changer, and it sounds kick ass!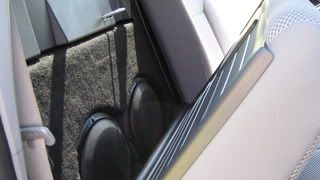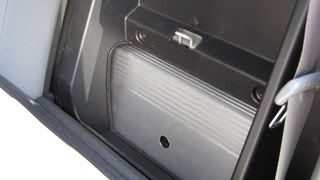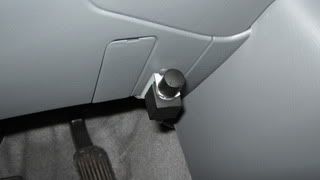 A few other miscellaneous mod's that i've done to the truck



By the time I had 30,000 miles on the truck, I had already worn out 2 CV joints and was told by the dealer they would not fix it again under warranty unless I installed a diff drop kit. So I did..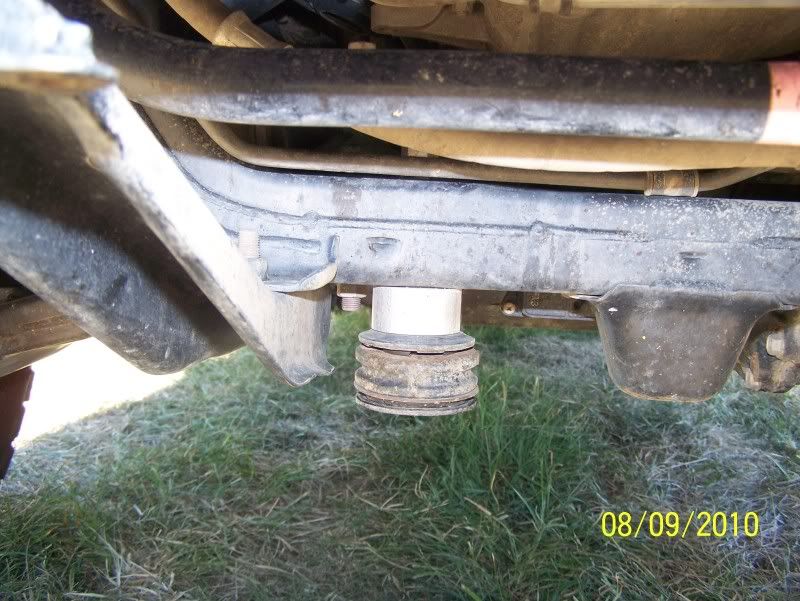 I also installed a set of bilstein 5100 shocks on the rear. I bought a set of toytec adjustable coilover's fo the front. But I am waiting until I can afford to buy new UCA's before I install them.


Most recently I purchased halo projector headlights, and a grillcraft grill for the truck, also color matched the grill.



And this is how she sits today.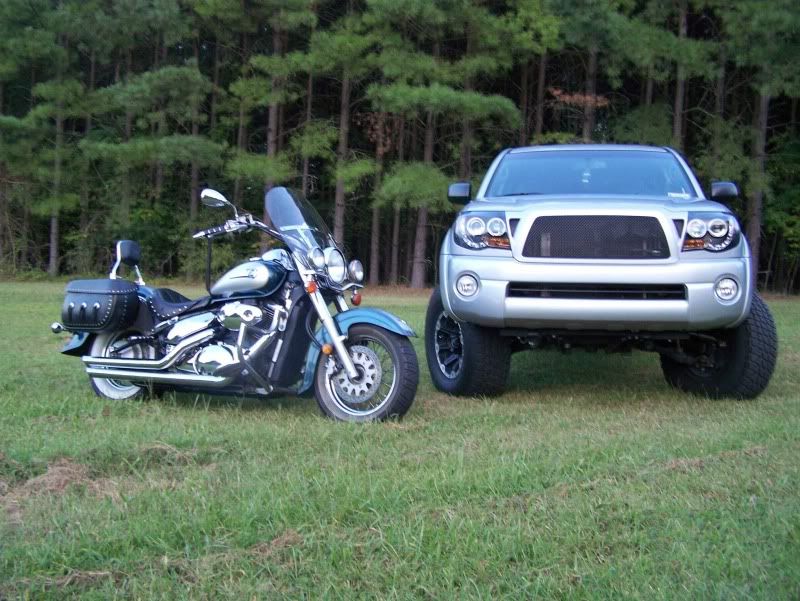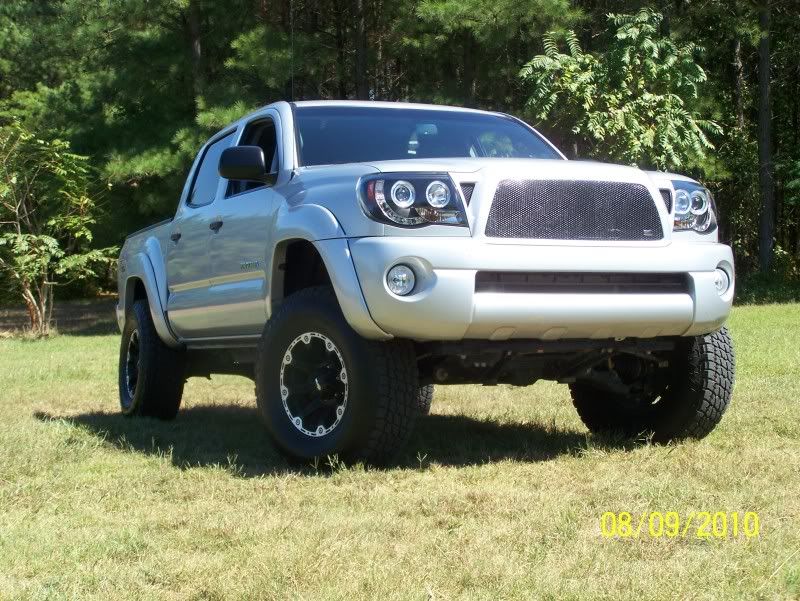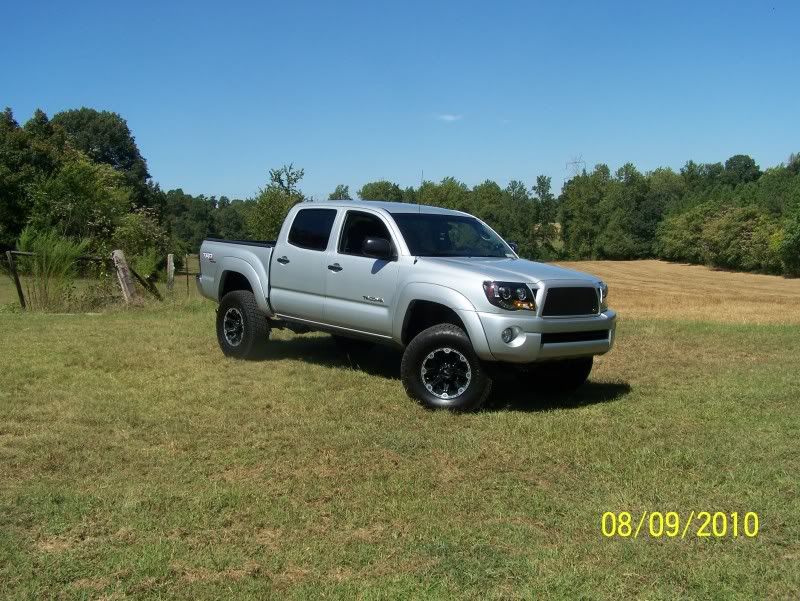 Mods I plan for the near future:


TC UCA's
Avid Offroad Sliders
TRD CAI
Color match rear bumper
black out rear lights






I hope you guys like it