Now that my wheels are painted I figured I would start a build page.
I don't have any bone stock shots of my truck. I bought it at Stockton Toyota (CA) for around 24K I think in January of 2007. The truck had sat on the lot for over a year so they were willing to discount it and it came with a few accessories like a bed mat, door sill protectors, first aid kit, wheel locks, and I can't remember what else. The salesman said it had sat on the lot for so long because no one wanted a stick which was exactly what I was looking for: a 4x4 stick
It sat stock for a few months before it got way bigger shoes: 285/75/R16 Mickey Thompson Baja Radial MTXs
First thing I did was black out the emblems, including a TRD emblem

Next was the 3 inch leveling kit (mods on a budget
)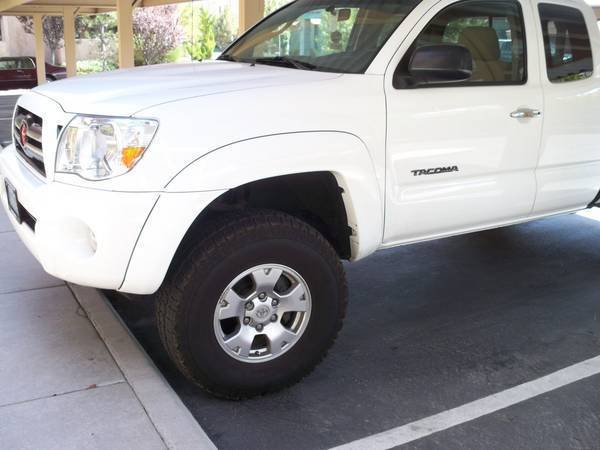 Then I decided to color match the grill and add a red Toyota logo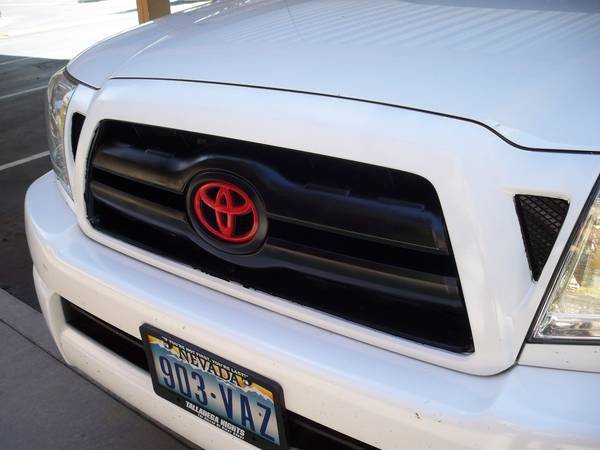 Shortly after that I added a TRD exhaust and then four days later a Flowmaster muffler cause the truck just wasn't loud enough with just the TRD exhaust. (I don't currently have a picture of this)
After the exhaust I seemed to be on a lighting streak so I added some black Halo projectors courtesy of
Ebay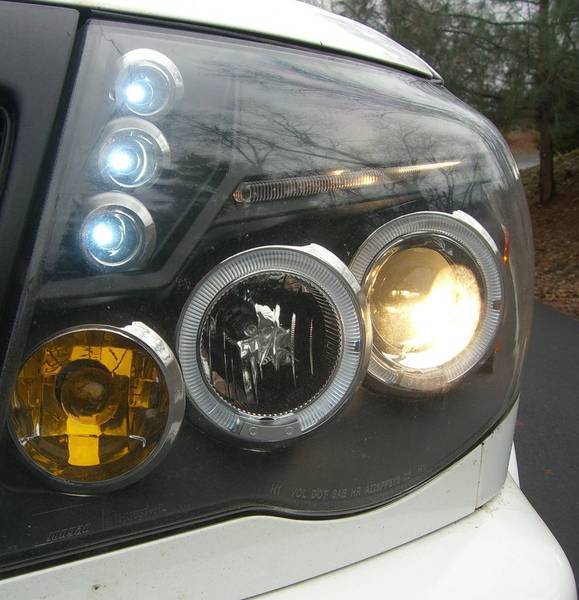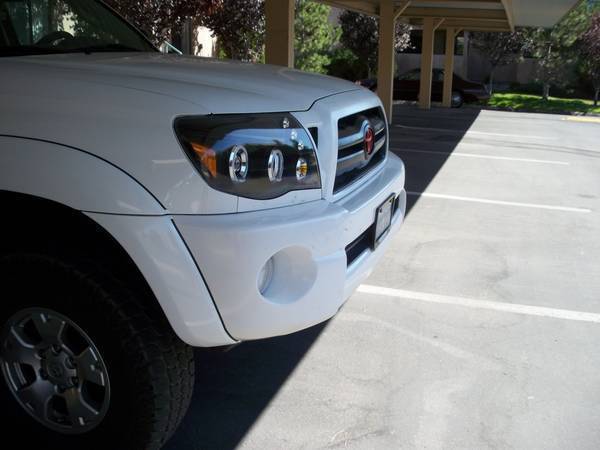 I decided I needed a rooftop light bar and a bull bar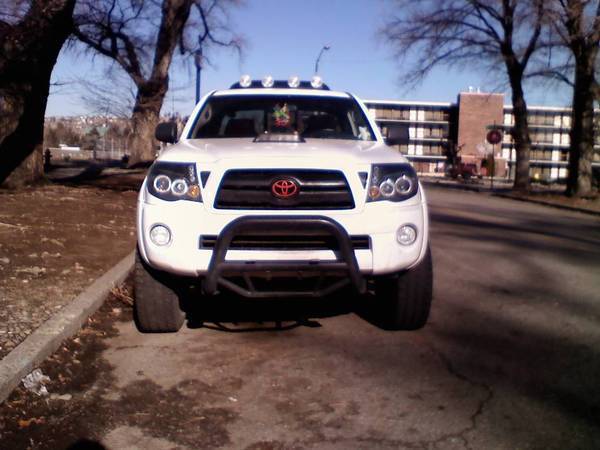 Then because I got pummeled with rock chips and wanted to make life a little easier I painted the grill black (no more taping off to repaint)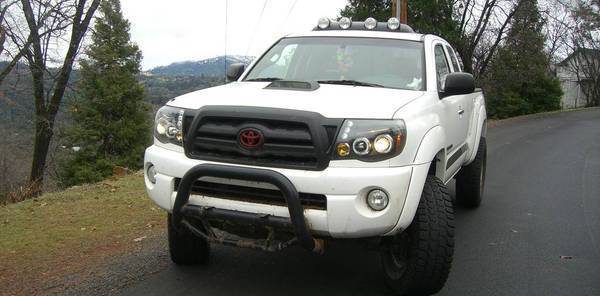 FJ Cruiser TRD shift knob
Inclinometer from Cabela's
Side mirror decal "Objects in Mirror are Losing" sorry it's hard to see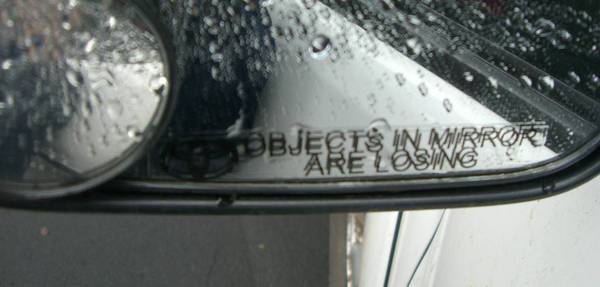 Had been wanting black rims with red for a long time and with a lack of funds I decided to paint my stock rims, also added 1 1/2" spacers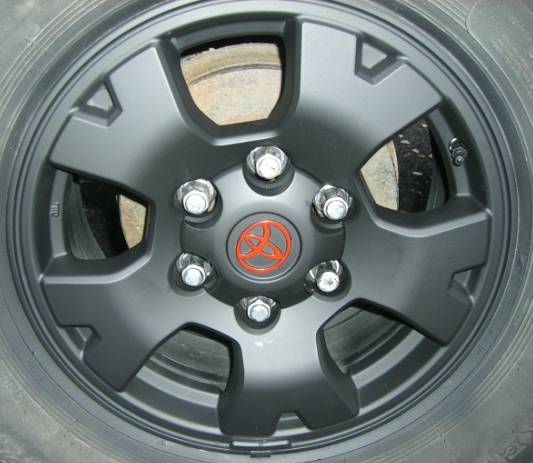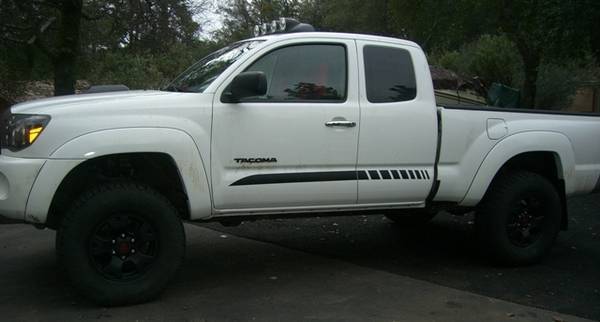 As he sits today (as a girl I can't call my truck a she haha)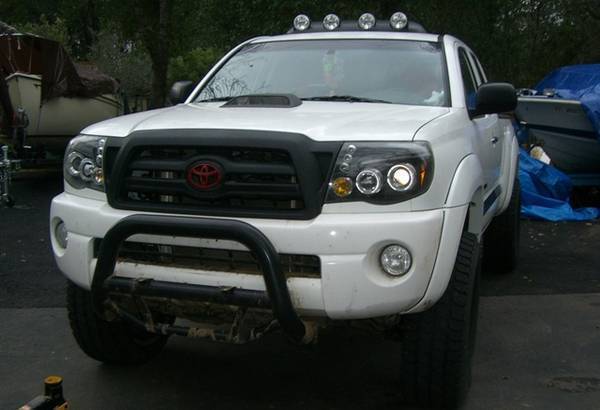 Truck and its owner
A couple close up shots of the light bar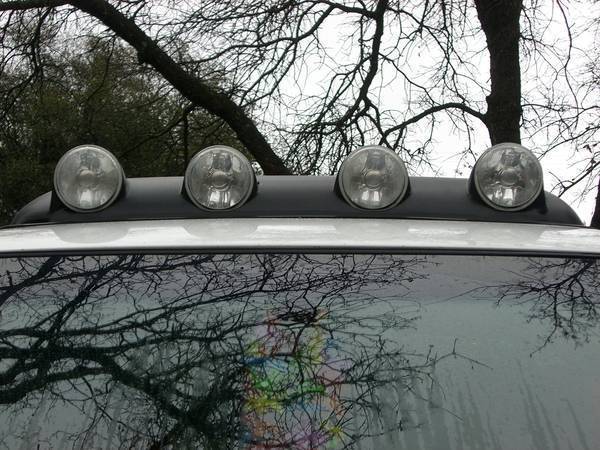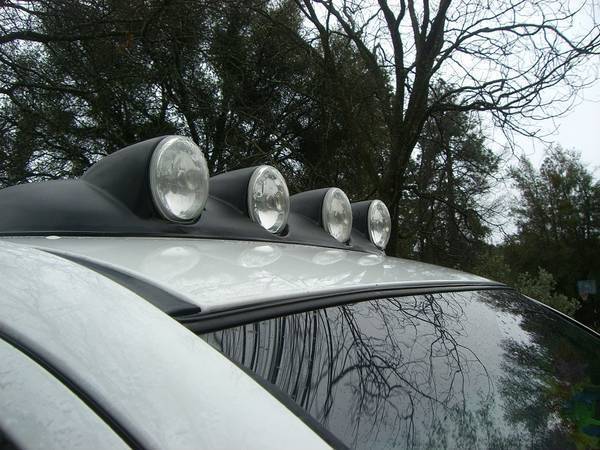 Love stormy days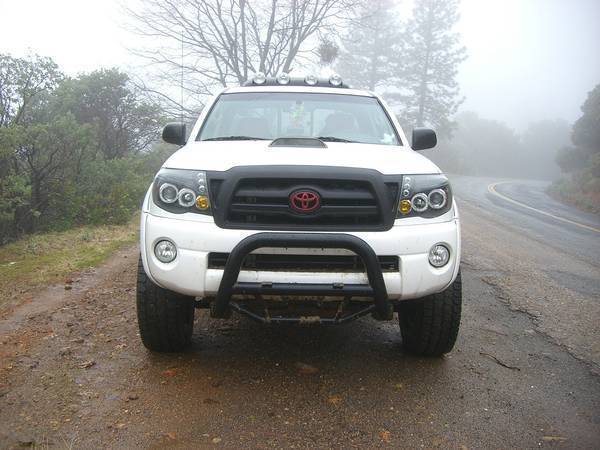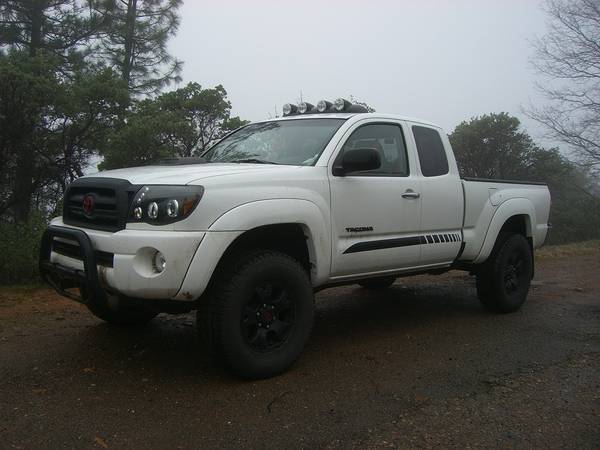 New
KC Lights
put on at Mod Day Feb 20th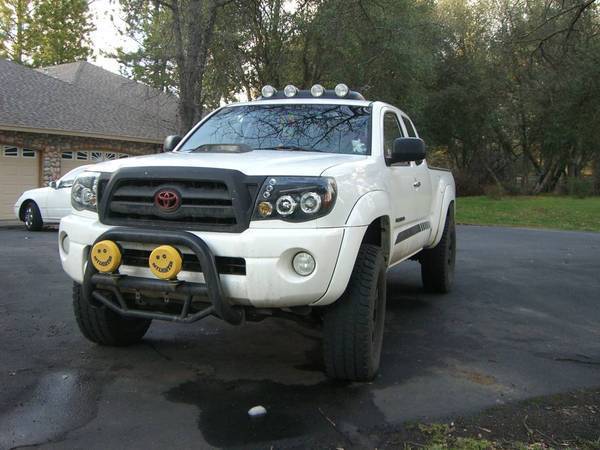 The Retro grill!!!! Made by yours truly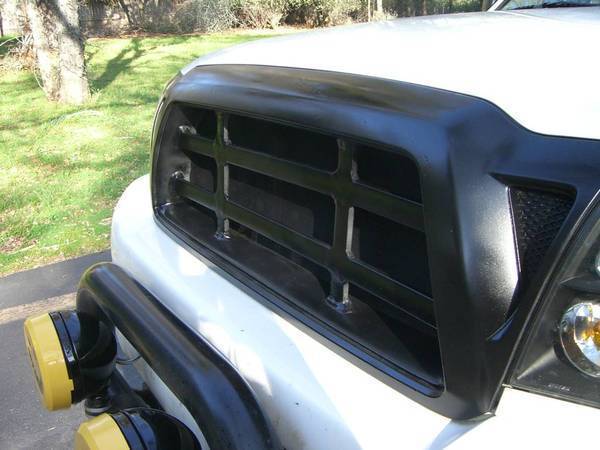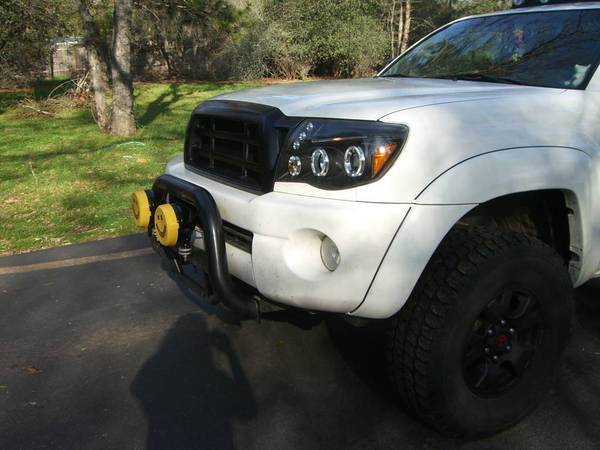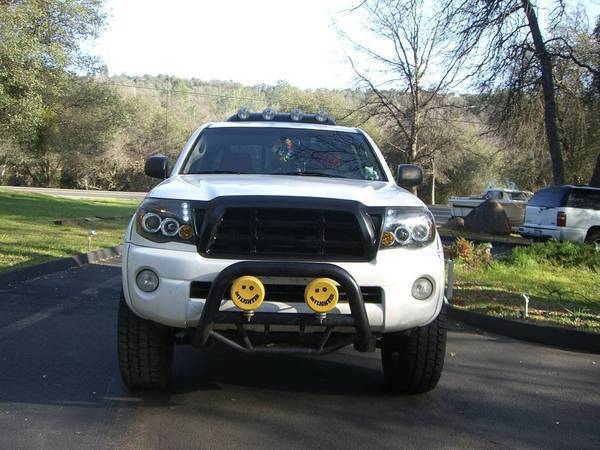 Thread on how I made the grill:
http://www.tacomaworld.com/forum/2nd...tro-grill.html
http://www.youtube.com/watch?v=HSzVOnDck2s
I decided that color matching the grill would look better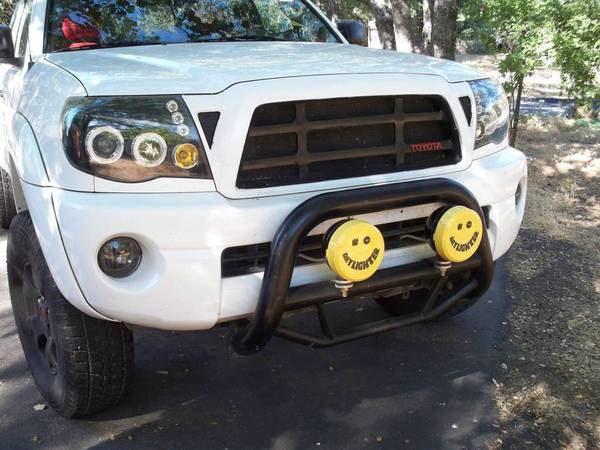 Then I bought some chrome taillight bezels and painted them black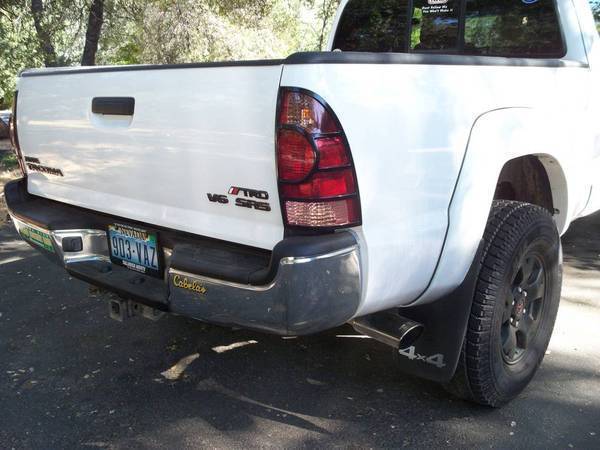 Never saw anyone else on here do this, but since I am all for a unique truck I went ahead and painted my cup holder piece red and added a black Toyota logo.
I know some people think it's ricey, but I like the look of the red calipers with the other red accents on the truck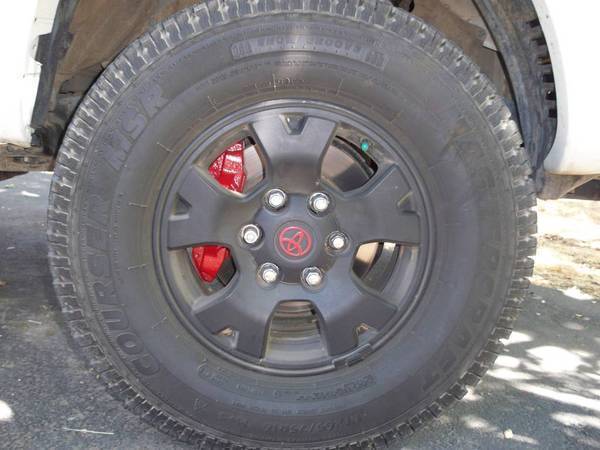 Got a pair of Sock Monkey decals: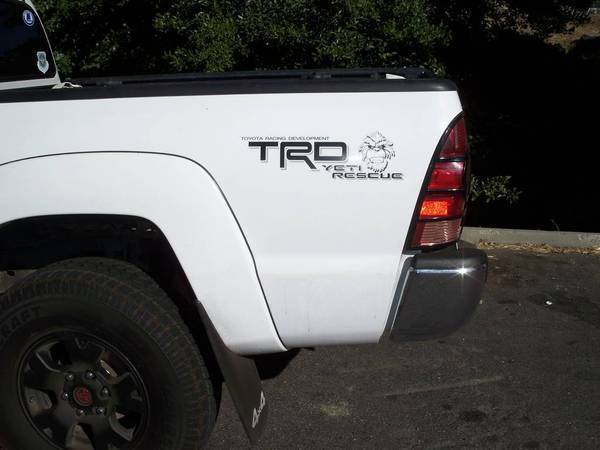 New bumper!!!!!
from Unleashed Motorsports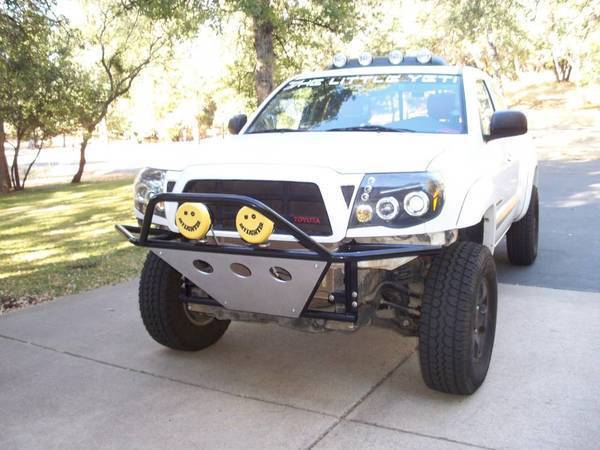 The Little Yeti decal was also made by Sock Monkey